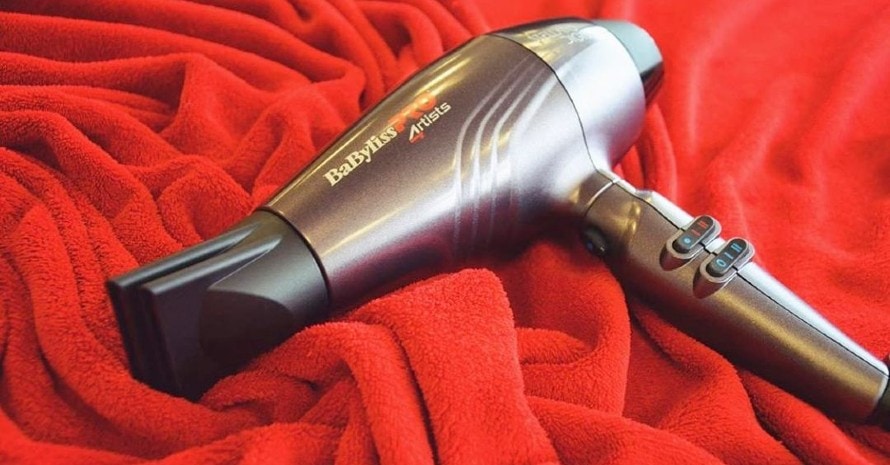 A blow dryer is one of the few beauty tools that everyone has. The modern market offers an almost endless choice. In this article, I decided to focus on the instruments of the French company BaByliss.
Its product line includes both basic options and professional dryers. So that you do not get confused in this variety, I compiled a personal top of 7 devices and wrote detailed reviews for each.
From my own experience, I was convinced that Nano Titanium Portofino is the best BaByliss hair dryer overall. It combines excellent quality, modern technology, and reasonable price.
Top 7 Best Babyliss Hair Dryers Reviewed
Nano Titanium Portofino — My Top Pick
Nano Titanium Hair Dryer — Great Value
Graphite Titanium Lonic Hair Dryer — Premium Pick

No products found.
With the help of BaByliss products, stylists have been creating masterpieces for over 60 years. Whichever model you choose, you can be sure of the superior quality of a device.
1. My Top Pick: Babyliss Nano Titanium Portofino
It is one of the most versatile models that you can buy to get a professional tool at a very affordable price.
Wattage
In the Babyliss line, this device is labeled pro, so it is quite powerful. Its capacity is 2000 watts. It's not the highest result, but it's still pretty impressive. Compared to basic models, it can dry your hair many times faster.
At the same time, its body practically does not heat up. An Italian-made motor is installed here, which guarantees the durability of the product.
Settings
Professional devices are distinguished not only by increased power but also by the presence of various settings. There are six temperature and speed modes to choose from in this model. There is also a cold shot button here so that you can cool the strands and fix the result after styling.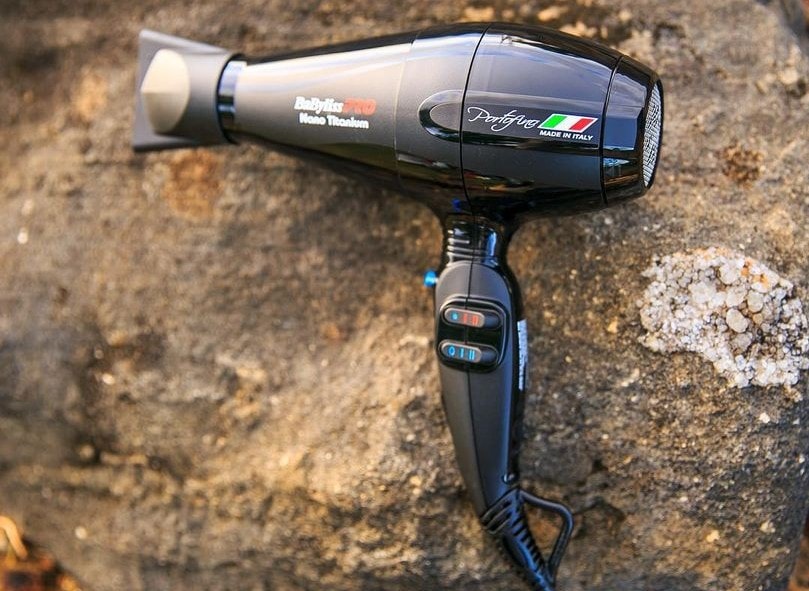 Technologies
This hair dryer is equipped with Nano Titanium technology so that the generated heat is evenly distributed throughout the hair. The device also produces negative ions, which remove unnecessary static from strands and make locks smooth and shiny.
PROS:
Dries hair quickly;
Does not overheat;
Available in two colors;
Reasonable price.
2. Best BaByliss Hair Dryer for the Money: Nano Titanium Hair Dryer
This brand has many models, which stay popular both for common users and pros from year to year. But it was the BaByliss PRO Nano Titanium Hair Dryer that became the bestseller. Its main advantages are low price, high-quality results, and relatively low weight (1.8 pounds).
Wattage
Like the previous item on my list, this one has a capacity of 2000 watts. It makes the device great for all hair types, so it can dry even coarse and thick locks quickly. It also uses an Italian motor which does its job pretty well. The consequence of the lower price is a slightly higher noise of this dryer.
Settings
The device has a total of 6 different speed and temperature settings, so you can choose the right one for your hair type. Even at low modes, this model is effective enough to dry the strands quickly.
Technologies
Nano Titanium technology, which is stated in the name, works just as well as in more expensive models. Thanks to the even distribution of heat and silver ions, your hair will be perfectly smooth, manageable, and soft to the touch.
PROS:
Affordable;
Makes hair soft;
Shortens the styling time;
Effective even at minimal temperature.
3. Best BaBylissPRO Graphite Titanium Lonic Hair Dryer
Wattage
This instrument has a capacity of 2000 watts. It can produce a strong flow of hot and cold air without harming brittle locks. It has an Italian brushless motor made by Ferrari, which means you can be sure of the durability of this dryer.
According to the manufacturer, it can work for 10000 hours at maximum settings without issues.
Settings
The number of settings here is standard for most professional Babyliss devices. You can use six steps of speed and temperature, as well as a cool button. By the way, unlike more inexpensive tools, the cold shot gives really low temperatures. The set includes two narrow nozzles and a diffuser.
Technologies
This hair dryer has a built-in ion generator. Compared to basic models, it creates more of these particles to smoothen unruly locks even more effectively. Besides, the manufacturer used special technologies aimed at reducing the total weight of the tool. The result is a lightweight (0.9 pounds) product that will not tire your shoulders.
PROS:
Incredibly lightweight;
Extra-powerful;
Long power cord;
4. Best BaByliss Ceramic Hair Dryer: Porcelain Carrera 2 Dryer
It is another pretty budget model on my list. I can recommend it to those who need a quality device for home use.
Wattage
Unlike the previous ones on my list, this hair dryer has a slightly lower wattage of 1900 watts. Although it is a minor difference, it still translates the device into a basic tool, as professional ones tend to be more powerful. At the same time, the drying time does not significantly change.
Settings
There are two speed and three temperature settings. As a finish, you can use the cold shot button, which generates cool air quite well. It seemed to me this hair dryer gives a higher temperature compared to the basic models of competitors.
To minimize the likelihood of burns, the manufacturer has made the tool body rubberized. Perhaps because of it, the weight of the product has increased to 2.23 pounds.
Technologies
This dryer is made using ceramics and porcelain. These materials have several distinct advantages.
They take good care of the hair, remove static, warm up evenly, use energy sparingly, and not dry out the locks. Moreover, unlike metallic dryers, ceramic instruments have a longer service life (if used gently).
PROS:
10-feet power cord;
Ceramic coating;
Economical;
Rubberized body.
5. BaByliss Professional Hairdryer for Frizzy Hair: SteelFX Stainless Steel Dryer
This device is worth paying attention to because of its stylish design. The case is made of smooth stainless steel, but it does not overheat and is completely safe for everyday use.
Wattage
The power of the instrument is standard for Babyliss professional hair dryers (2000 watts). A high-quality brushless motor from Ferrari is installed here, which is why the price of a hairdryer is slightly higher. But it guarantees a long service life of the tool.
Settings
You can adjust the temperature and fan speed depending on the structure and type of your hair. A total of six combinations are possible here: two speed settings and three different temperatures. I find this model just perfect for thick, coarse, and frizzy locks. It dries strands quickly without damaging or tangling them.
Technologies
A distinctive feature of this model is the use of a brushless motor. These engines have proven to be reliable and durable. Besides, the device has a steel body and an ergonomic design. It is superbly balanced and weighs just 1.24 pounds.
PROS:
Robust case;
Stylish design;
Perfect for coarse and frizzy hair;
Storage bag included.
6. Budget-Friendly BaByliss Ceramic Hair Dryer: Xtreme Dryer

If you don't want to pay big bucks for a professional product but still would like to get a reliable tool, the BaByliss Xtreme Dryer is for you. It has a budget-friendly price tag and is equipped with technologies for gentle hair drying.
Wattage
The power of the device is relatively standard for professional use, 2000 watts. It is not the most impressive figure on the market. However, thanks to a very narrow nozzle, all the hot air is concentrated in one direction, which helps to speed up the styling process.
Settings
In terms of settings, there is nothing special here. You have six different combinations of temperature and speed to choose from. Compared to similar hair dryers, I would say that it is not the hottest device.
However, it blows well and styles even thick hair. Of the shortcomings, I should note that the settings buttons are located in an inconvenient place.
Technologies
Ceramic coating, negative ions, and infrared radiation contribute to gentle styling and do not damage hair. The body of the hairdryer has a rubberized coating, so it does not overheat and is comfortable to hold in your hand.
PROS:
Inexpensive;
Rubberized body;
Ceramic coating;
Uses the power efficiently.
CONS:
Inconvenient settings buttons.
7. BaByliss Travel Hairdryer: Nano Titanium Travel Dryer
Last on my list but not the least in terms of quality and efficiency is the Nano Titanium Travel Dryer. This compact foldable device is a good choice for those who want to have excellent styling even while traveling.
Wattage
To achieve this compactness, the manufacturer has reduced the size of a motor and, accordingly, the tool's power. This dryer has a relatively low power of 1000 watts.
Compared with professional devices, it is a small indicator, but it is enough for travel tools. Of course, it increases styling time, but you can still achieve professional-grade results.
Settings
Of course, travel dryers have fewer settings than basic and professional devices. There are just two settings for fan speed and temperature here. Also, a small concentrator nozzle is included in the set.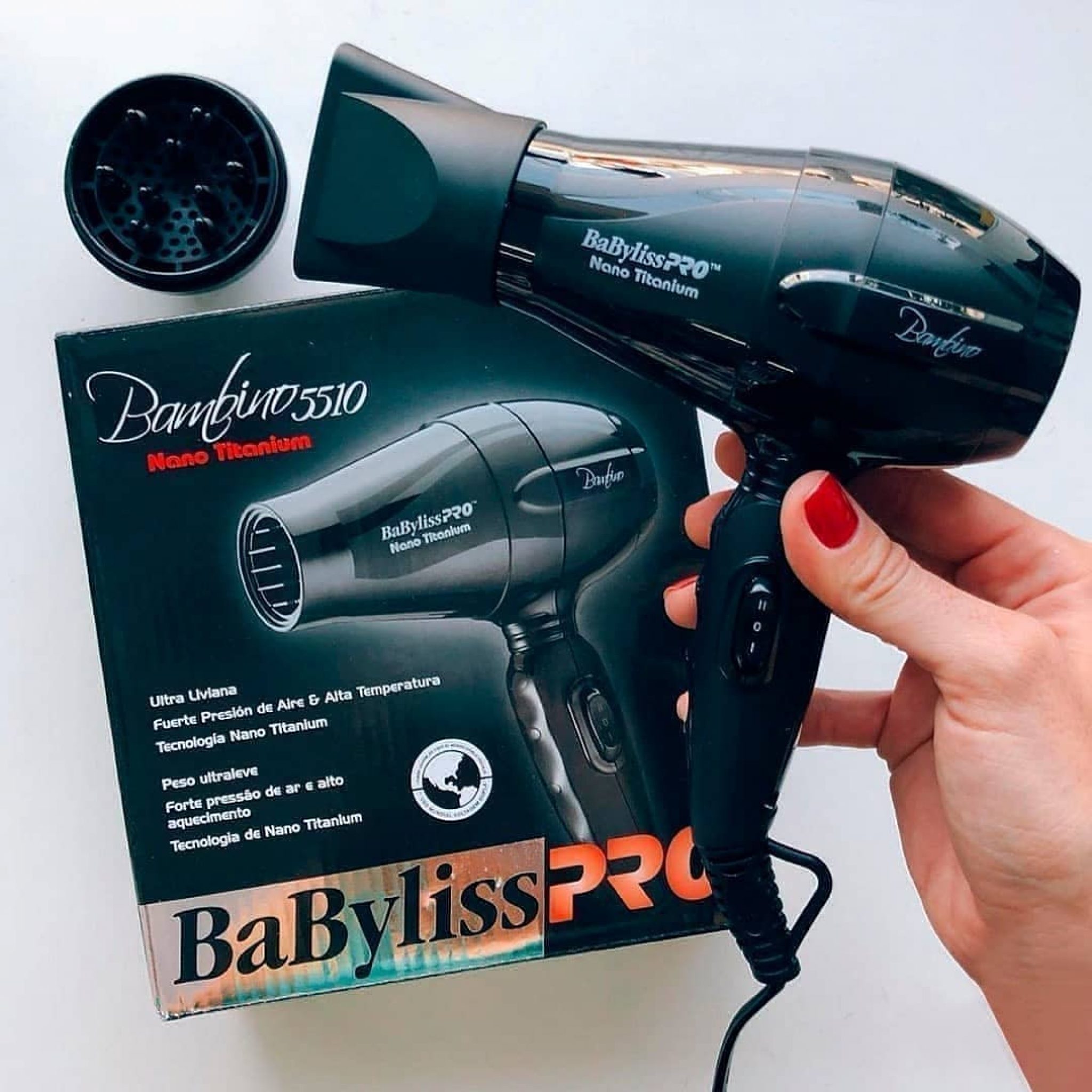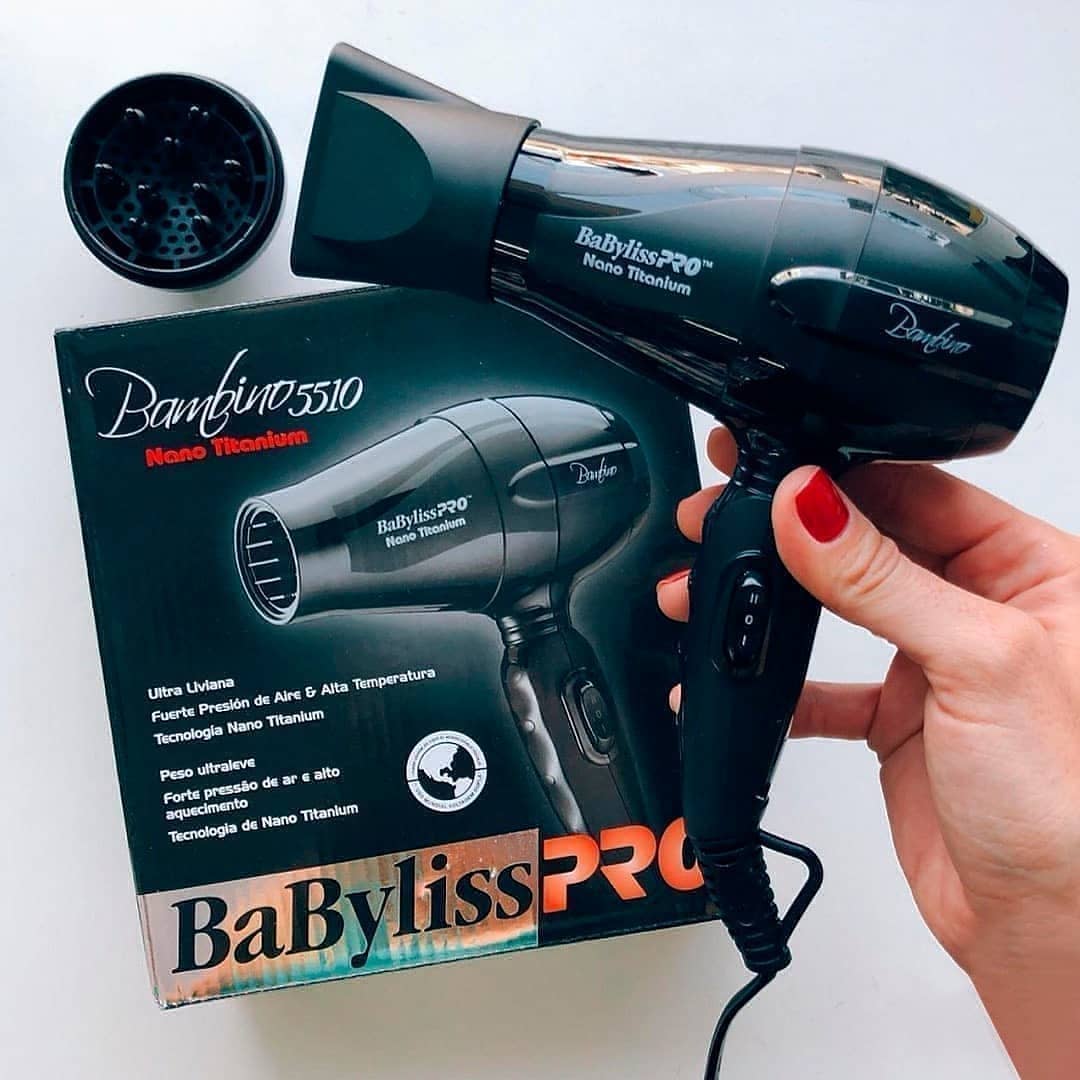 Technologies
Like many other BaByliss models, ionization is used here, which removes static and promotes faster styling. Moreover, the manufacturer tried to make a truly tiny device so that it does not take up much space in luggage. I was pleasantly surprised that this small in weight (0.6 pounds) and dimensions tool could be so effective.
PROS:
Efficient;
Dual voltage;
Really lightweight;
Very inexpensive.
Babyliss Hair Dryer Buyer's Guide
Now that you know which BaByliss hair dryer is best, I would like to focus on picking the right tool for you and comparing BaByliss products with devices from other well-known brands.
Related Article: Best Blow Dryers for Natural Hair Reviewed
How to choose the best BaByliss hairdryer
There are several main criteria that I recommend to pay attention to when buying hair instruments:
Wattage. This parameter determines the power of a device. Typically, travel instruments and hot air brushes come in up to 1500 watts. Basic models for home use range from 1500 to 2000 watts. Devices from 2000 watts and above are professional.
Heat and speed settings. Different modes are needed so that you can choose the best combination of temperature and fan speed for your hair type. It's good if a device also has a cold shot button.
Ionization feature. Opinions about the effectiveness of the use of negatively charged ions differ. I believe this feature really makes hair smoother and more manageable.
Volumizing technology. A diffuser, with which you can add extra volume to your curls, is an optional feature. However, if you have fine hair, check to see if a kit contains a matching attachment.
Hair type. Some dryers are especially recommended for certain hair types. If you have thin and brittle locks, you don't need a very powerful device. At the same time, if you have thick and coarse strands, choose a tool with maximum wattage and temperature settings. However, most modern models are universal.
Weight. It is a more subjective factor, but the comfort of daily use of a dryer depends on it. The more lightweight a device, the easier it is to operate, but the noisier it works.
Extra features. As additional criteria that are worth paying attention to, I would single out the length of a power cord, the material of heating elements (metal, ceramics), a removable filter, and the presence of a storage bag.
BaByliss vs. CHI dryers
If you compare BaByliss and CHI hair dryers, you'll note the high quality and reliable build of instruments of both brands. It can be challenging to determine the best among them, as their basic and pro models are in about the same price category. We'll have to look deeper.
Objectively, BaByliss hair dryers are more powerful; most instruments have a wattage of about 2000 watts. While CHI has a lower figure, their products are more lightweight. I understand that design is a subjective factor, but personally, I like BaByliss dryers better for their ergonomics and nice geometry.
BaByliss vs. Rusk dryers
Both Rusk and BaByliss Pro blow dryer reviews talk about efficiency and product quality. These brands produce professional-grade hair tools with roughly the same technical specs.
In general, it seemed to me that the Rusk models are less bulky and more lightweight than the BaByliss ones, but they work a little louder.
I guess it is due to thinner bodies, which is why their weight is reduced. But among the products of this brand, there are models of more different colors, so if you need a pink or black matte dryer, buy Rusk. Otherwise, I would prefer BaByliss.
Babyliss Hair Dryer FAQ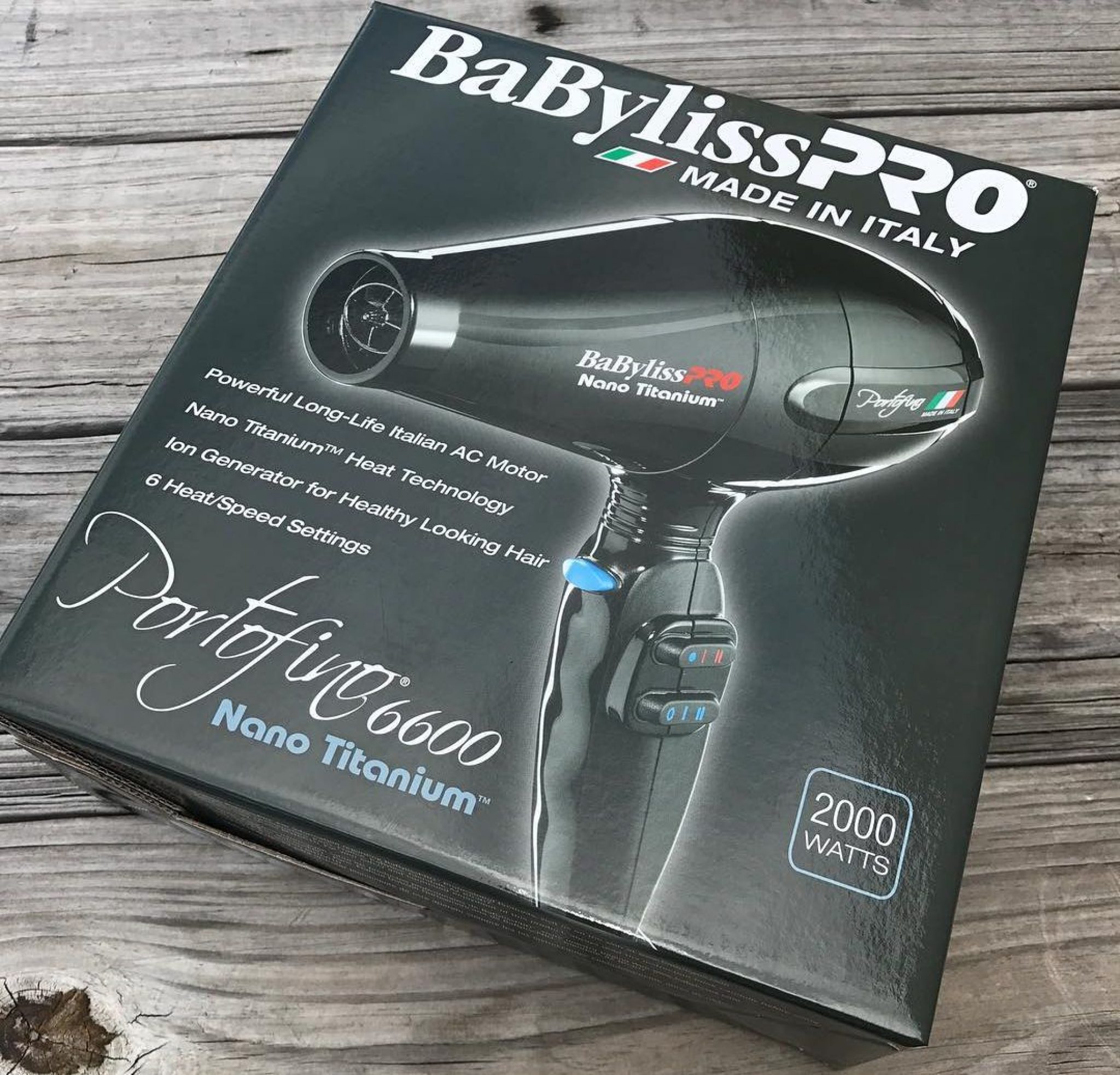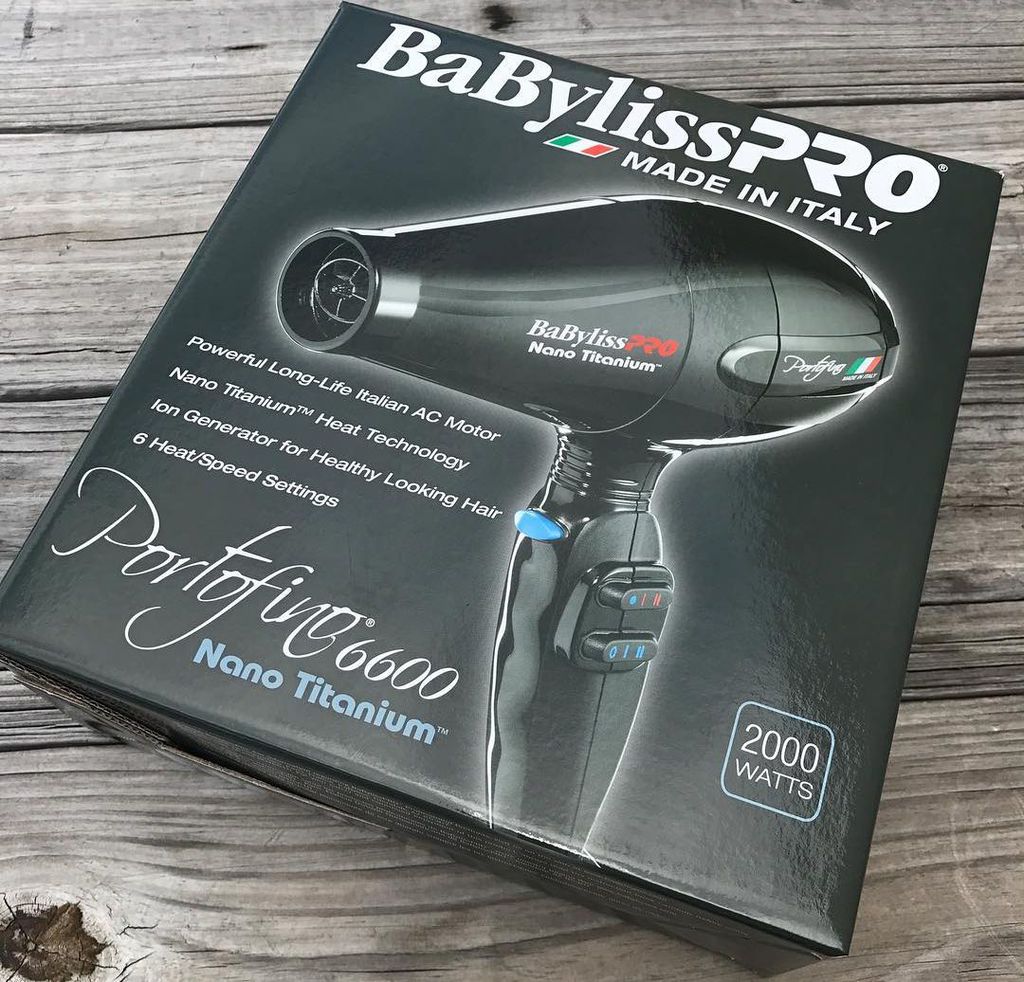 For more information about this brand, see my answers to some questions from my readers.
Related Article: What are the best GHD hair dryers?
Which BaByliss hairdryer is the best for coarse and thick hair?
Almost all BaByliss tools are universal and suitable for different hair types. In my opinion, the Nano Titanium Portofino does the best for drying and styling thick and unruly strands. A unique technology helps to straighten
locks, removes static, and makes hair more smooth.
Which is a better ceramic or titanium hairdryer?
Ceramic instruments have a more gentle effect on the hair and control the frizz better. At the same time, it is a heavier material than metal, and, therefore, the final weight of a product will be greater.
Titanium dryers heat up to higher temperatures and dry your hair faster. On the one hand, it reduces styling time; on the other hand, it can harm thin and brittle strands. Choose a tool according to your hair type.
Why are BaByliss hair dryers so popular?
The answer is very simple. They are really high-quality, effective, and durable. The brand has existed in the hair care tools market for over 60 years and has attracted both professionals and common users. It has a fairly extensive line of products, among which every buyer can find a dryer for their budget.
What is the best salon-quality BaByliss hairdryer?
I really like the BaByliss Rapido Hair Dryer. It both gives a professional-grade result and has an excellent build quality. After more than a dozen styling, your hair will still be healthy and shiny, and the device itself will serve you for many years.
If you're ready to pay a few extra dollars for a hairdryer, it is a great choice.
Related Article: What are the best bonnet hair dryers?
Stay Beautiful with the Best BaByliss Blow Dryers
I like the BaByliss brand and especially their blow dryers. They deservedly occupy one of the leading positions in the beauty industry. I still find the Nano Titanium Portofino to be the best pick due to its excellent value for money.
I hope my BaByliss hair dryer reviews will help you make the right choice. And remember, no matter how good your tool is, always use hair cosmetics to protect your locks from heat.
Please share your opinion in the comments. Do you agree with my choice? If not, which model do you think deserves the first place?
Last update on 2022-12-11 / Affiliate links / Images from Amazon Product Advertising API