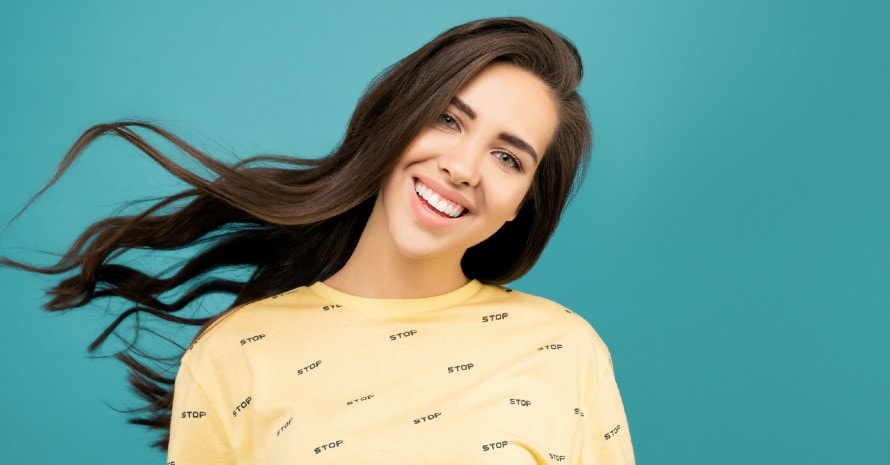 In 1906, Simon Monroe patented the first variation of this invention, but already in 1909, Isaac K. Shero presented a version that was most similar to modern analogs. Now the device is an indispensable helper for women to achieve flawless styling. It allows you to straighten out even very naughty curls. Apart from that, most flat irons can create luxurious curls.
In this article, I will help you with the intricacies of how to choose the best cheap flat iron for your beautiful strands. Before deciding which flat iron to buy, you need to understand how to choose the right one. Use this article as your ultimate buyer's guide on how to find the best flat iron for a fair price.
Lightweight and fashion design
Premium Pick
Lightweight and fashion design
7 Best Cheap Flat Irons: Reviewed
The market is full of cheap straighteners that work well. Here's a list of my favorite inexpensive flat irons.
1. The Best Flat Iron Under $50: HSI Professional
Perfectly straight and shiny hair is one of the main trends of our time, which every true fashionista strives to embody. The main assistant in this task will be an affordable hair straightener. And for example, it can be the iron from the HSI brand.
The stylish and compact model will help tame even the most unruly hair, giving it a smooth and neat shape in a matter of minutes. The iron with ceramic-coated plates reaches a temperature range from 140 °F up to 450 °F and reaches a maximum temperature in just 30 seconds after switching on the tool.
The HSI iron has a rotating power cord that prevents tangles. The model comes with a luxury iron case, a glove to prevent burning, and a sample of argan oil hair treatment.
PROS:
One year warranty;
Pleasant price;
High-quality coating.
2. Best Affordable Flat Iron That Can Fit Your Travel Bag: BaBylissPRO Nano Titanium Mini
BaByliss PRO presents the professional Titanium Special Edition hair straightener. It's a limited functional model that will undoubtedly allow you to work with absolutely any type of hair and get excellent results. The main features of the model are the use of solid titanium plates and tiny measures of 3.5″L x " 4″ W x 1″ H.
Titanium provides good glide through the hair and excellent endurance at high temperatures and different styling applications. Titanium plates are also perfect for professional procedures such as straightening with keratin or botox.
The ionization technology in this model helps to maintain healthy hair when using the straightener. Ionization stimulates the hair cuticle to close, resulting in less moisture, soft, flexible, and manageable hair.
The BaByliss PRO flat iron under $100 uses a ceramic heater provides instant, evenly distributed heat to the surface with up to 440 °F. There's also a LED indicator for your convenience. I recommend you to pay attention to this option of good cheap flat irons.
PROS:
Professional option from a famous manufacturer;
You can take it with you when going on vacations;
Easy to use.
CONS:
The plug is not a standard plug for Europe.
3. Handy Option of Flat Iron Under $100: Rusk Professional Ceramic and Tourmaline Str8 Iron
To make hair straightening procedures easy even at home, you need to use practical and functional tools. With such tools, you can not only make perfect styling but also provide gentle care for the strands.
The Professional Ceramic and Tourmaline Str8 Iron hair straightener from the high-quality brand is an excellent combination of ergonomic design and innovative technologies.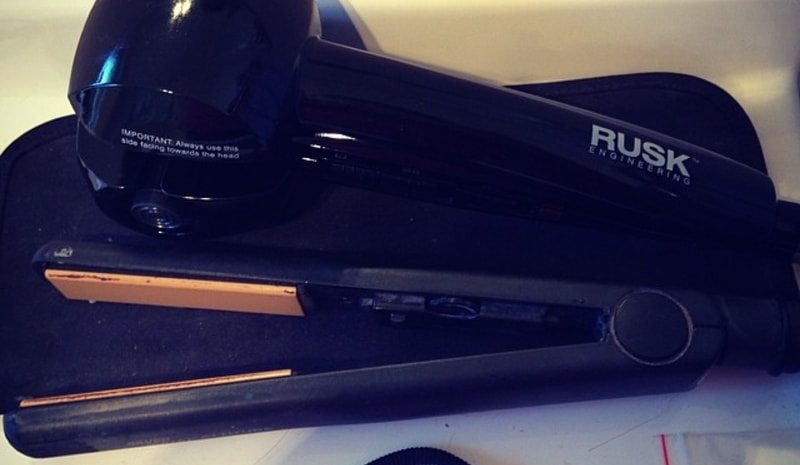 The tourmaline coating guarantees uniform temperature distribution and smooth gliding of the plates through the hair without damage.
A special heating system protects your hair from dryness, prevents the loss of life-giving moisture, and the formation of static electricity, so your strands will be soft, shiny, and docile. Thanks to the rounded edges of the plastic body, the strands you can also make curls.
PROS:
Lightweight and fashion design;
Doesn't damage the hair a lot;
Heats up quickly.
CONS:
Requires using strong thermal protection.
4. Affordable Hair Straightener With Salon Quality Performance: BaBylissPRO Porcelain Ceramic Straightening Iron
Experimenting with hairstyles is always fun. In order for results to meet initial expectations, it is necessary to use quality styling devices. This is where Babyliss PRO Porcelain Ceramic Straightening Iron can help. It allows pretty curls or elegant curls to be completely straight with a few simple movements.
It is really easy and completely safe as the high-quality plates with the exclusive Porcelain Ceramic coating. It ensures optimal high-temperature conductivity up to 450°F. At the same time, the device does not dry out the strands and, in no way, affects their natural attractiveness.
The moving parts feature a smooth, durable finish and the overall straightener has a stylish design. You will like it for its brevity and practicality.
PROS:
Stylish design and useful features;
Exclusive porcelain ceramic coating;
Works for all hair types.
CONS:
Takes too long to get hot.
5. Great Option of Inexpensive Flat Irons: CONAIR Tourmaline Ceramic
If you care not only for the aesthetic look of your hair but also for their health, you should definitely give CONAIR tool a try. This ceramic flat iron provides a positive experience and a handy design of a straightening tool.
This stylish and easy-to-use device is characterized by a power of 110V, heating indication, mechanical control, and a fairly large temperature range up to 455°F. After connecting to the network, it takes only 15 seconds, and the tool is ready for making your hair look good.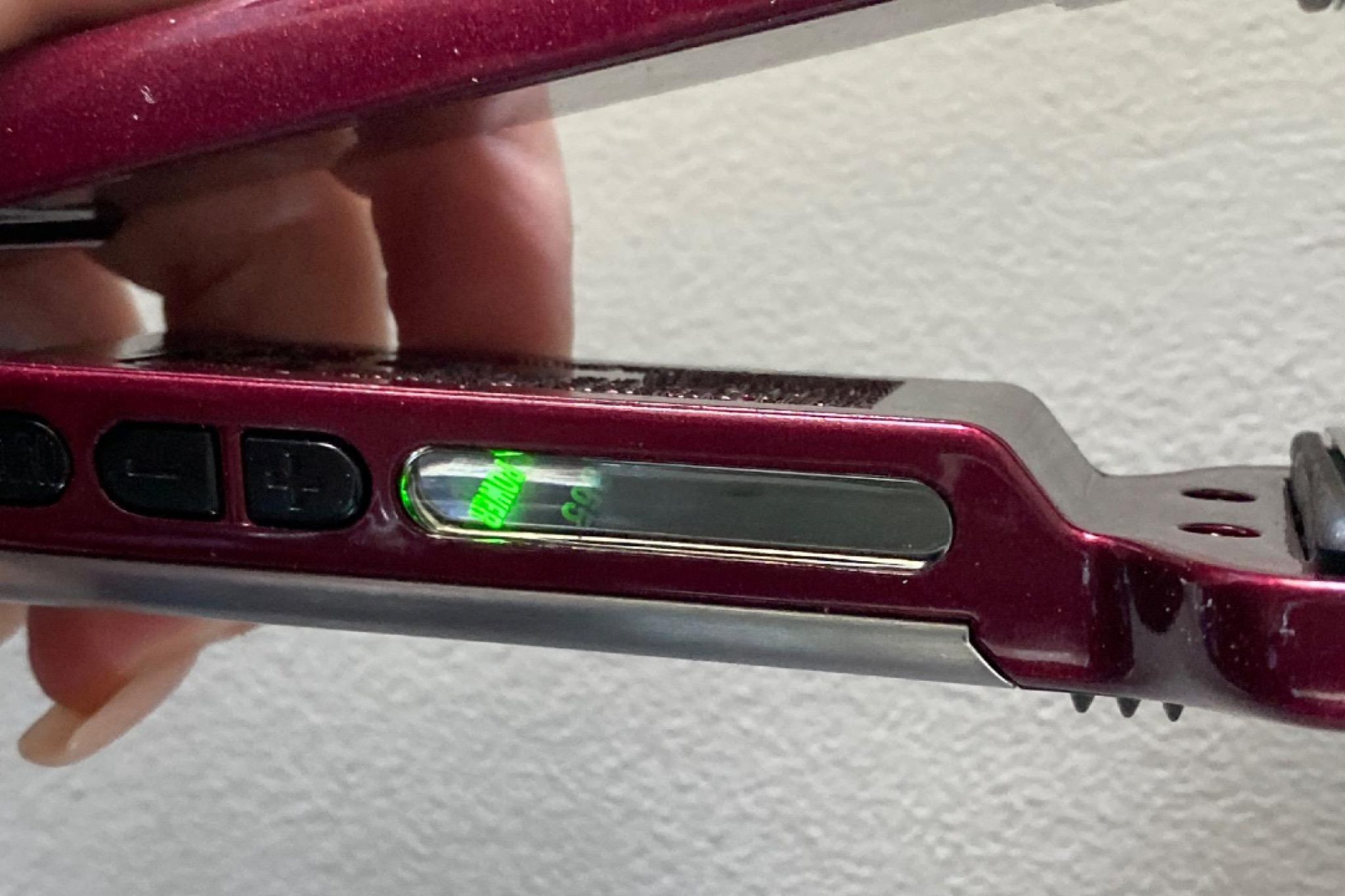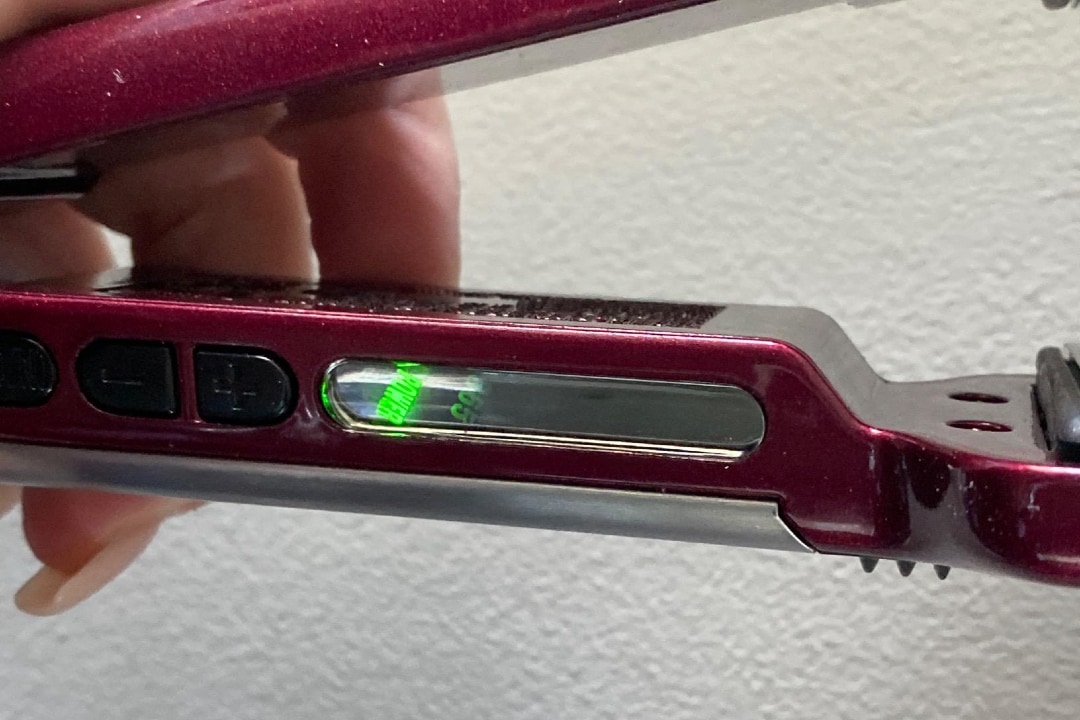 The plates made of ceramic with tourmaline coating evenly distribute heat over their entire surface, gently grip the strands, thanks to the high performance of the heating element, smoothing curls and giving them a truly impressive look.
Additional convenience in working with this iron will create a two-meter, rotating cord and an automatic shutdown system. However, even the best budget flat irons have their drawbacks.
PROS:
Easy to use;
Heats quickly and automatically shut down;
Amazing wide plates.
CONS:
It isn't suitable for daily usage.
6. Cheap Flat Iron of a Top Professional Manufacturer: Remington S9500PP Pearl Pro Ceramic
The Remington Pearl Straightener is a tool that is manufactured using state-of-the-art technology that combines traditional ceramic with pearl. The rectifier of the German brand Remington allows you to select the temperature mode yourself in the range of 150-450° F; just 10 seconds after turning on, the tool is ready for work.
Pearl coating and floating plates with an extended base and advanced ceramic give your hair the perfect smoothness, shine fit for a queen. The rectifier comes with a heat-resistant cover and backing. To prevent accidental temperature changes, you can press the heating button lock. The tool is also equipped with a 3-meter rotating cord and a hanging loop.
PROS:
Provides salon performance;
Digital controls;
Auto shut off.
CONS:
Requires using special hair protection if you use it quite often.
7. Best Wide Plates Option of Good Cheap Flat Irons: KIPOZI Professional Hair Straightener
Girls with curly hair are adorable. But sometimes you really want to change your image and try something new. The KIPOZI hair straightener is one of those inexpensive flat irons that will help straighten frizz and create a new fancy look without really trying.
It is very easy and convenient to work with. This model with titanium coating will undoubtedly come in handy for girls with curly hair if they want to create perfectly silky strands or make light romantic curls.
In the era of dyers, tonics, irons, curlers, and other tools, it is very important to choose only high-quality helpers in creating beauty. For example, if you are going to straighten your hair, you will love this hair straightener from the famous KIPOZI brand.
It has extra-wide plates that are perfect for females with thick and long curls. It heats up quickly with an adjustable temperature setting of 170 ℉ - 450 ℉, but at the same time almost does not harm the hair. A couple of movements are enough to make your hair straight, soft, and beautiful.
PROS:
Fair price for high quality;
Wide plates;
Deals even with the thickest hair.
CONS:
Requires using special hair protection.
Best Cheap Hair Straightener Buyer's Guide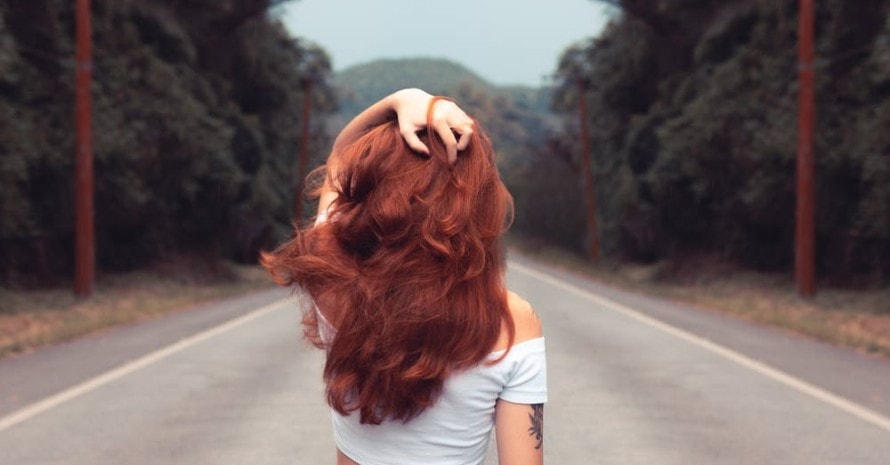 Are you ready to go online and make a purchase? Don't rush! Let's take a quick look at the essential features of the best budget flat irons.
How to choose the best cheap flat iron?
How to straighten naughty curls and make them perfectly smooth and silky? The answer is simple: for this, you need to learn how to choose the right affordable hair straightener and buy a high-quality device that will help you create beautiful locks to compliment your look.
If you consider buying the best flat iron under $50, you have to understand which one will quickly align the fluffy strands without fear of damaging the ends. A good straightener will ensure the safety of styling and will allow you to do hair as well as in a professional salon.
Structurally, a modern cheap flat iron consists of two smooth blades housed in a plastic case. The iron handles have springs, thanks to which the plates are easily connected to each other. On the outside of the case, there are buttons and indicators that allow you to adjust the temperature.
There are different types of devices, so before deciding which hair straightener is better to choose and buy, it is worth exploring their classification.
Professional hair straighteners
Earlier, professional irons were used only by stylists and hairdressers, but today they can be bought for use at home. The devices are suitable for all hair types.
Their plates are made of high-quality materials that do not harm the hair, and the body is equipped with buttons for adjusting the heating levels and a screen for controlling the set mode. According to reviews, the only drawback of professional models is the higher price compared to common straightening tools.
Common models
Hair straighteners for home use are no less functional. They may not have temperature control, and the coating of the plates may not be of the best quality, but still, they don't damage hair badly. On the other hand, these irons are cheaper, lightweight, and compact, which allows you to use them not only at home but also on the road (travel, business trips).
How much the iron hurts your hair and how to reduce the damage?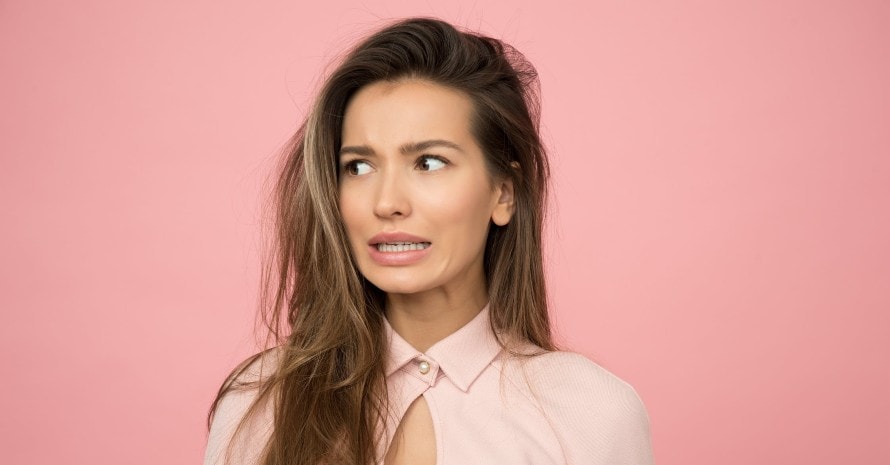 Choosing a straightener is complicated because of the fact that many models can damage hair. If you choose the wrong iron, it will heat up to a high temperature and remove a large amount of moisture from the curls. As a result, you get split tips, brittle and damaged hair strands, which are difficult to bring back to normal conditions.
To avoid these problems, you should figure out how to choose the right hair straightener and maintain a healthy hair care routine, of course.
One of the key nuances when choosing is the material of the plates. It is the main feature that affects the structure of the strands and is responsible for the appearance of damaged hair.
This is the most basic element of the iron design, which has a significant impact on the quality and result of straightening. The health of your hair also depends on the correct choice of plates.
Metal
Metal plates are the most aggressive option and are commonly used in cheap devices. Metal is much more harmful to hair than other materials since it cannot provide uniform heating of the surface. If you need a straightener for use several times a year, you can choose this solution, but for regular use, it is better to give preference to other materials.
Ceramics
If you're looking for an iron that doesn't really ruin your hair, you can opt for devices with ceramic plates.
Ceramic coating is more gentle for two reasons: First, ceramic plates glide easily through the hair, eliminating microcracks and damage in the hair. The iron with ceramic plates smoothes the hair and sets the strand to the strand without drying it out.
Tourmaline
Tourmaline plates release charged ions, as a result of which they eliminate the electrification of the strands. They are not afraid of styling products and have a positive effect on the structure of the hairline. Most often, tourmaline is used in tandem with ceramics.
The ceramic coating provides heating and leveling, while the tourmaline coating provides cooling to avoid damage to the tips. The disadvantage of such irons is their high cost.
Titanium
Titanium plates are more often installed in professional models. They guarantee perfect glide and can heat up to high temperatures in a matter of seconds.
When planning to choose such a device, you need to take into account that rapid heating increases the risks of damage to curls; therefore, you need to be able to use irons with titanium correctly.
Teflon
Teflon plates are similar to ceramics. They are better for thin and soft hair because they provide good heat protection. Fixing agents do not stick to Teflon; the plates glide well and do not break hairs, but if you want to choose such a model, keep in mind that the Teflon coating tends to wear off quickly.
Additional functions and capabilities of the device
The best cheap hair straightener comes with many auxiliary functions that make the users experience more comfortable and easy. I recommend choosing an iron that has at least one of the following features:
Cold airflow
Humidification with hot steam
Built-in memory that remembers the last temperature regime
Straightening wet hair
Rotating cord
Thermo cover
Loop for hanging.
If you arm yourself with the above tips, you can choose the best flat iron that will perfectly cope with the task to make your hair look flawless.
If you plan to use the iron not only as a straightener but also as a curling iron, then take a closer look at the shape of the plates. One of the options is iron with rounded corners.
Inexpensive Flat Irons FAQ
How to protect hair while using budget flat irons?
It is very important to use special products that will protect your hair from high temperatures and keep it looking healthy and shiny. When choosing heat protection products for styling, you need to consider your hair type: the thicker the hair, the more dense the formula will suit you, and vice versa. Owners of thinner and light hair should pay attention to weightless textures.
Another important factor to consider is whether your hair is oily or dry. For oily hair, sprays and fluids are suitable, while dry hair will benefit from the extra nutrition that oils and creams can provide.
When buying, read the label carefully: the product should not contain alcohol.
Leave-in products should only be used on clean hair, as other styling products residues can heat up and damage the hair.
If you are under the sun for a long time, choose products that provide protection from UV rays.
It is recommended to apply creams and masks with thermal protection properties on the strands, starting from the middle to the tips.
Spray for styling with an iron should be applied from a distance of 10-11 inches to avoid hair sticking.
What is the cheapest plate material?
Metal is the cheapest and the most ruthless option for hair health. In the question of how to choose a good hair straightener according to the material, the rule is the following: it is not recommended to take a device with "bare" aluminum plates. For the rest, be guided by the price and nuances of coating care.
Is ceramic or titanium flat iron better for hair?
Ceramic coating is the best option in terms of price/quality: it emits heat evenly over the entire surface of the plates and glides well. However, care products adhere strongly to it, so the plates should be wiped with a damp cloth, possibly with alcohol, immediately after use.
What flat iron does Kim Kardashian use?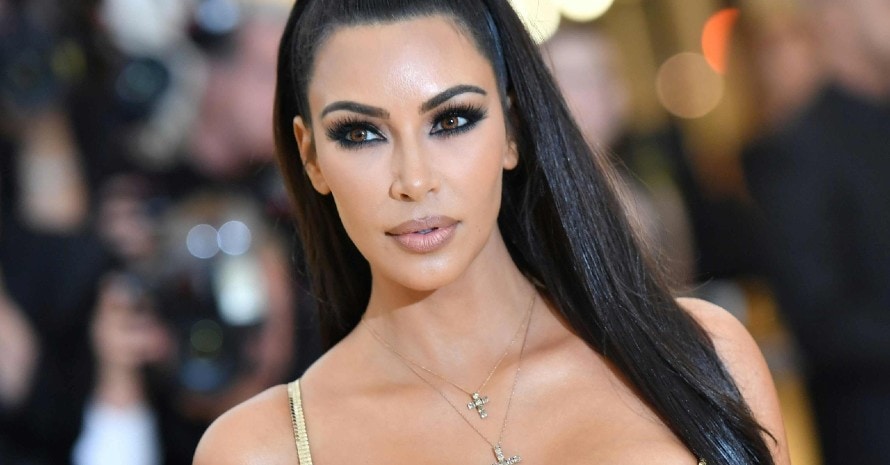 In fact, Kim's hair goes through a lot of procedures. The fashion icon loves to experiment with her hairstyle, so she has to maintain the strands healthy and shiny look.
I don't really know which flat iron uses Kim or her makeup & hair team, but it seems to me that it's definitely not one of the inexpensive flat irons. However, who said that you couldn't achieve the same result using any different hair straightener?
Do expensive hair straighteners work better?
More expensive flat irons are required for use in professional salons. As a professional hairstylist, I can definitely say that price doesn't really matter. Using a good protection product is more effective in maintaining healthy and silky hair.
The Puzzle of the Best Affordable Flat Iron Is Solved
This guide was written for all my beauties out there who are searching for inexpensive but effective tools for hair. The question of the best cheap flat iron can be answered differently. Everything depends on your needs and requirements; that's why this article contains seven options for you to check.
As for me, my top recommendation is the HSI Tourmaline Ceramic flat iron. It provides the best price/quality ratio. I should also notice that this tool is almost breakdown-proof.
Did you like the article? Should I make more reviews on budget hair tools? Please, let me know what you think!
Last update on 2022-12-11 / Affiliate links / Images from Amazon Product Advertising API