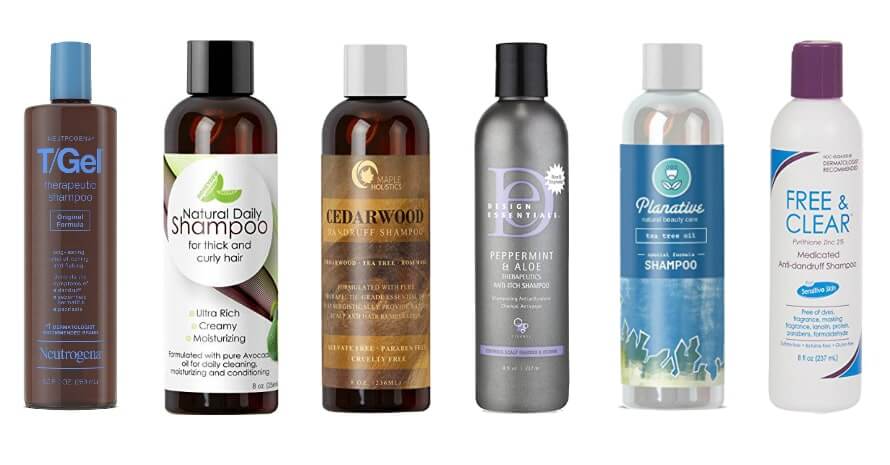 Hello, dears! It's Monica with you. This time, I want to refer to one delicate issue concerning hair care.
Probably everyone had such a hair problem at least once in a lifetime (or knows someone suffering from it). I'd like to talk with you about dandruff: the roots of its emergence, remedies for treating, and the successful results which you can achieve using specific products for your hair.
From early childhood, we all know that shampoos can cure dandruff. We have all watched lots of TV ads for such shampoos and are positively sure that they can make miracles right away. Wash your hair with a dandruff shampoo once, and get rid of annoying flakes on your shoulders forever, the commercial promises. But is it possible to get such a lightning-like effect from one use only?
From the perspective of my age and experience, I can say that dandruff usually needs more time to be eliminated. It is not just a cosmetic problem, it has much to do with your hair and scalp condition. And sometimes, even with your overall health condition.
What should we know about dandruff before we start the battle for good? How does it emerge and what means are effective? Let's find out the cause-and-effect aspects of the troublesome dandruff question.
What do scientists say?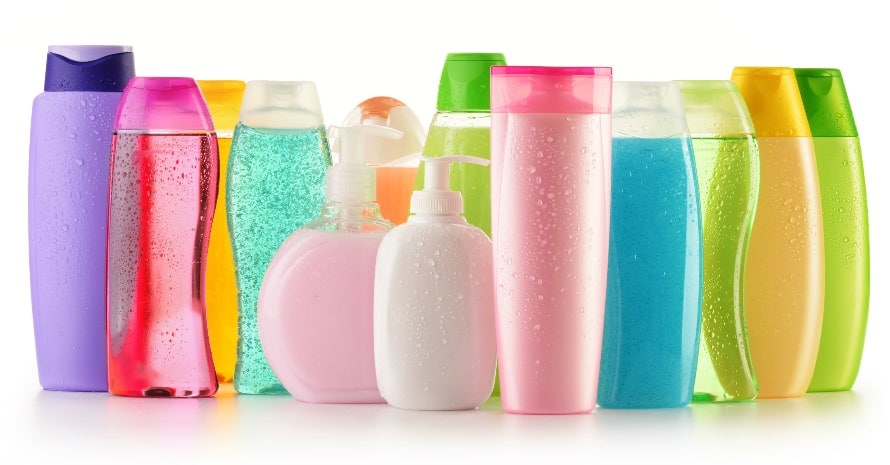 From the scientific point of view, dandruff is a scalp condition that can be considered as a mild form of seborrheic dermatitis. The common symptoms of the named disease are itching and redness of scalp, greasiness of scalp and hair, and flakes that appear on them, of course. This very last symptom can appear alone or with the others.
Dandruff can be caused by many factors. Starting from changing your regular shampoo and finishing with some serious ailments, it has a list of reasons in-between. Stress, weather condition switch, overdried hair, non-compliance with hygiene, the excess of hair styling such as regular flat iron straightening or blow drying — all of the titled causes trigger dandruff.
Usually, dandruff that comes without severe manifestation can be treated at home. The month of using an anti-dandruff shampoo will be enough to get rid of flakes.
If you have any other symptoms except for the flakes, please, immediately consult with your healthcare provider. If dandruff intensifies or the scalp condition worsens after using the dandruff shampoo, you should visit your doctor as well.
So if you are positively sure that your dandruff is not a consequence of seborrheic dermatitis, eczema, psoriasis, or other severe illness, you can try to get rid of the annoying symptom by merely using an anti-dandruff shampoo.
TOP-20 Best Dandruff Shampoos
To help you find the best one which is suitable for your hair type, I've made a little investigation. I've asked my friends and hair styling experts about the most effective means of fighting dandruff, I've read hundreds of shampoo reviews and even consulted with a hair dermatologist about some of them. The result of my research is below: I've selected the best shampoos efficient in the anti-dandruff battle according to different hair needs.
Want to beat dandruff once and forever? Then dive headlong into the following list and find your perfect weapon against this hair disaster! Let's find the best shampoo to use for dandruff together.
1. Get rid of dandruff in dreads? Nizoral bets!
This one is really working for all hair types. It is efficient, contains antifungal components, and affordable. Moreover, it is named the best shampoo for dreads and dandruff by my clients who prefer this hairstyle. So finally, I am revealing you its name. It is Nizoral A-D Anti-Dandruff Shampoo, one of my favorites on this list.
It fights dandruff with Ketoconazole, the component controlling itching, scaling, and flaking. Two times a week is enough for the efficient dandruff treatment.
You can use Nizoral A-D Anti-Dandruff Shampoo on colored and gray hair. So you can easily call it the best shampoo for color treated hair with dandruff.
Salon-tested gentleness for all hair types is guaranteed. Despite the active chemical included this shampoo leaves your hair silky and soft.
Don't check your shoulders anymore! There is nothing to find there after the Nizoral A-D Anti-Dandruff Shampoo use.

2. K + S Salon Quality Men's Shampoo: The Anti-dandruff Warrior
Medical investigations reveal that men and women have different kinds of scalps. Men also need other products for styling differing from female ones. Male scalps produce more sebum, and men report having dandruff more often than women (especially in summer). The dandruff problem which many men suffer from can be solved with a shampoo regulating the sebum secretion.
The best dandruff shampoo for men which copes with that task is K + S Salon Quality Men's Shampoo. This hair product contains the ingredients which eliminate dandruff and soothe the scalp. The combination of tea tree and peppermint oils are powerful against dandruff. Their natural origin doesn't let the scalp overdry and literally promotes the scalp healing. The pleasant smell of the oils will also help you calm and reduce skin inflammation. Such a bunch of advantages testifies that this is the best dandruff shampoo for men.
K + S Salon Quality Men's Shampoo suits all hair types and lengths, so it is a universal product for all the men fighting dandruff. Use this best dandruff shampoo for men with a conditioner, to reach the top possible result.
As the krieger + söhne brand itself suggests, K + S products are the "Simple Hair Care For The Modern Warrior," and I can't deny this fact. The best shampoo for men with dandruff is definitely a merit of K + S.

3. ArtNaturals Dandruff Shampoo: the secrets of nature for your hair
No one can take better care of your hair than nature does. Pure natural ingredients and those combined with chemical ones are meant to heal your hair from weakened conditions and all kind of damage. Remember how terrific your hair becomes after applying an oil mask at home? If you use natural ingredients for your hair regularly, you must become a possessor of a gorgeous chevelure.
Good news for natural products adherents! Mother nature inspired professionals to create Scalp18 which is considered the best natural dandruff shampoo. This ArtNaturals Dandruff Shampoo consists of tar and coal and deeply-hydrating jojoba and argan oils. Healing your scalp and nourishing your hair is the best way of eliminating dandruff.
The effect is achieved thanks to the all-together action of the unique components: they shed dead scalp cells, decrease scaling and dryness, reduce bacteria development, and nourish your skin and hair. This is how Scalp18 becomes a perfect nature gift for treating dandruff.
You can use it all year long as it is the best shampoo for winter dandruff thanks to the high concentration of natural oils and ingredients.

4. What is the best shampoo for dry scalp and dandruff? This one!
One of the most common reasons for the dandruff emergence is a dry scalp. When there is not enough oil to lubricate the skin, a dry scalp occurs with the following symptoms: irritation, itching, and flaking as well. This is how the dandruff is provoked.
So if you have both dandruff and dry and irritated head skin, you need a universal shampoo soldier to fight the one and the other. As for me, the best shampoo for dry scalp and dandruff is Tea Tree Oil Shampoo from Maple Holistics. It helps to reach the top results combined with the conditioner from the set.
This duo is paraben-, sulfate-, and silicone-free which is essential for the irritated scalp and dry hair. Tea tree oil included in this shampoo is antiseptic and antifungal, lavender is soothing and nourishing – a perfect combination to fight dandruff!
Take note that this is not the best dandruff shampoo for oily hair as it contains too much oils.

5. Redken Dandruff Control Shampoo? That's a thing to treat your color
Dyeing hair can be a source of never-ending fun, self-identification through changing looks, and … dandruff as well. The latest reason is a painful fact for all the fashionistas and hair styling experimenters. If you like dyeing your hair nearly every shade of the rainbow or simply can't abandon your regular "platinum blonde" or whatever, you need to take care of your hair to avoid dandruff thoroughly.
Take a look at Redken Scalp Relief Dandruff Control Shampoo. Judging by the consumers reviews, this is the best dandruff shampoo for color treated hair. It contains of pyrithione zinc to fight and control dandruff and glycerin with lavender extract to soothe and clarify your hair. The natural ingredients help to save your hair color for long.
Feel yourself classy with your new hair color and forget about after-dyeing dandruff with this gentle, merely the best shampoo for dandruff and color treated hair.

6. It is Maple Holistics again: the best shampoo for dandruff and oily hair
If you have oily hair, that's because your scalp produces too much sebum. This sebum environment is a perfect soil for bacteria development and thus, for dandruff. This greasy hair look makes you wash your locks more frequently, the scalp is irritated more, and more dandruff is produced. So you enter the vicious circle of daily hair washings and never-stopping dandruff. Where to look for the best shampoo for oily dandruff?
The solution is found! It's the best organic shampoo for dandruff and oily hair by Maple Holistics (again!). This brand really knows something about eliminating dandruff. Thanks to the organic ingredients correctly matched for each hair type Maple Holistics shampoos literally make miracles.
Their Shampoo for Oily Hair & Oily Scalp is the real godsend for all of those who fight both dandruff and greasy hair. This best shampoo for oily scalp and dandruff achieves degreasing with lemon essential oil which restores the right pH balance of your scalp. Jojoba and rosemary formula works best for dandruff treatment and hydrating hair follicles.
Forget about daily washings and oily roots with the gentle organic formula of this best shampoo for greasy dandruff hair.

7. Little baby, don't cry. Tears and dandruff wiped away in the blink of an eye
When you suffer dandruff yourself it is not as critical as if your children have dandruff. Because of flakes and scalp itching, kids become irritated and whimsy. How to help kids to pass this dandruff period faster and without complications? The best anti-dandruff shampoo for kids that will be gentle and effective at the same time is extremely needed!
Talking to dozens of parents and asking of their kids-dandruff-experience, I have found out that most moms and dads prefer buying Anti-Dandruff Shampoo for Kids from Honeydew. It is sulfate free and thus gentle for scalp and hair, and tears free as well.
This shampoo includes natural ingredients like tea tree, jojoba, and lavender oils. The formula was developed specially for kids, so it suits even the littlest ones.
So did I answer, what is the best dandruff shampoo to help your kid become happy with his hair again? Then don't hesitate about buying this shampoo for kids from Honeydew.

8. No sulfates — no dandruff!
Organic products are the latest obsession of all people caring about their health. Whether it is food or cosmetics, we all tend to buy more natural and cruelty-free items.
It's obvious that dandruff problem can be solved with the use of an organic shampoo which doesn't consist of harmful ingredients. Sulfates, for example, take off natural oils from your hair which is not good for it especially when you are striving dandruff. Looking for the best sulfate free dandruff shampoo, I concluded LuxeOrganix is precisely the brand that deserves our trust, and opted for its Moroccan Argan Oil Shampoo and Conditioner.
Professional stylists recommend this shampoo for all hair types, but first of all for dry and fine hair, and hair suffering with flaky scalps. This product is also the best anti-dandruff shampoo for colored hair.
Moroccan Argan Oil Shampoo and Conditioner have no sulfates, sodium chloride, drying alcohols, and gluten in the composition. Otherwise, they have Moroccan argan oil and coconut fatty acids to relieve your itchy scalp and get soft'n'shiny hair look after washing.

9. T/Gel for solving dandruff problems from A to Z
Neutrogena is a famous drugstore brand producing the skin and hair care products. I love it for nourishing hand creams and well-thought-out sunscreens. Neutrogena cosmetics is as efficient, as affordable.
So once my good friend had a dandruff exacerbation, I went to the nearest drugstore and bought Neutrogena T/Gel Therapeutic Shampoo Original Formula. Soon after its regular use, my friend made a revelation saying it's the best drugstore anti-dandruff shampoo. Why did he like it so much?
Well, it gives long-lasting relief from itching and flaking right from the first use. Neutrogena T/Gel Shampoo is based on the therapeutic formula which helps in cases from common dandruff to chronic scalp psoriasis.
Neutrogena T/Gel Shampoo works even after rinsing it off. Its main ingredient is coal tar extract that keeps working on your hair for hours. Use it daily on the initial stage of dandruff exacerbation or twice a week if the relapse passed.
Neutrogena T/Gel Shampoo is probably the best dandruff shampoo for seborrheic dermatitis which is frequently prescribed by doctors and hair dermatologists.

10. Curls + flakes = a perfect storm
Curly hair is rather a whimsy type of hair: it requires more care and time for styling. And when it all comes in combination with dandruff, you get the double trouble.
When I started looking for the best shampoo for dandruff and curly hair, I've asked all my wavy-haired girlfriends and hair stylist colleagues about their preferences regarding this question. Most of them marked Biotin Shampoo for Hair Growth as the best dandruff shampoo for curly hair.
Why is it so good for curls? Everything is simple. Biotin, provitamin B5, and zinc coconut oil work together to remove the annoying scales from your scalp. Biotin also strengthens your hair and makes it grow faster. With the finest natural ingredients like rosemary, green tea, mulberry root extracts your curls get healthier and shinier look.
It is also suitable for African American hair texture due to its gentle action.

11. The best dandruff shampoo when it comes to the excess of flakes
If common dandruff could become the synonym for discomfort, severe dandruff could be the equivalent to disaster. When there are too much of flakes on your shoulders, the scalp is irritated and itching all the time, the black clothes are buried at the bottom of your wardrobe, you dream of the fastest salvation.
And here it comes with Max Green Alchemy Organic Formula Scalp Rescue Shampoo, the best shampoo for severe dandruff. Its formula is extremely gentle and includes no parabens, sulfates or petrochemicals. The unique complex of natural ingredients is aimed at combating severe dandruff.
Essential oils of tea tree, lemon tea tree, and geranium are meant to be highly efficient in this fight for a healthy scalp and hair. Their nice smell is a special bonus for all your sufferings and privation caused by harsh dandruff.

12. Special anti-dandruff care for ethnic hair
We don't wear black when we have dandruff. The white flakes contrasting with black shirt is not the finest color combination. And white flakes contrasting with black locks is another reason for sadness. You can wear a white shirt, but what to do with your hair?
In search of the best anti-dandruff shampoo for black hair, I've decided to interview the possessors of the ethnic hair who collided with the dandruff problem. The majority of the pollee voted for the Ethnic Hair Shampoo for Thick and Curly Hair. They called this product the best dandruff shampoo for African-American hair.
The possessors of 3A, 3B, 3C, 4A, 4B, 4C hair types* find real salvation from dandruff when using this shampoo. All because of its ultra-creamy and rich formula based on avocado oil. The natural origin of cleansing and conditioning agents clear your scalp and locks from flakes. Moisturized, nourished, and clean of dandruff – your hair looks gorgeous again.

13. Hair loss+dandruff. What is good? Cedarwood!
Lack of protein, hormonal violation, heredity, anemia, stress, thyroid diseases, vitamins deficiency — this is only the part of the broad list of reasons causing hair loss. Sometimes dandruff can be combined or caused by hair loss. In that particular case, it is better to find out the reason by visiting your doctor. It can be a serious disease when you simultaneously start losing your hair and noticing flakes falling from it.
Anyway, when you have both of these symptoms, you need the right hair care program to maintain. The first step is to find the best shampoo for dandruff and hair loss. Anti-Dandruff Thickening Shampoo with Cedarwood Essential Oil is considered the perfect match for this kind of problem.
Calming and soothing oils included in the content of this best shampoo for falling hair and dandruff promote hair growth and relieve dry, itchy scalp. Shampoo's creamy, rich formula energize both hair and scalp. Cedarwood, jojoba, rosemary, and tea tree extracts combination is the secret to dandruff elimination and boosting hair growth.

14. The Maple Holistics favorite loved by everyone
Almost 5 thousand consumers wrote their reviews of this product on Amazon. Does it mean something to you? This is the best-rated dandruff shampoo and it is worth your attention.
I am talking about Vitamin Shampoo for Dandruff + Hair Loss with Sage from Maple Holistics. As I previously mentioned, this brand is absolutely fantastic at producing anti-dandruff means. They have a wide range of these products for any narrow purpose.
This one is enriched with vitamins and efficiently fights dandruff, hair loss, itching flaking dry skin, and even repairs aging damage.
With natural ingredients in the composition, this shampoo becomes universal for all hair types. Its ability to boost hair volume makes even more consumers prefer this Maple Holistics product.

15. The anti-dandruff professional's choice
What does your hair stylist recommend you when detects dandruff on your hair? Probably, some good anti-dandruff shampoo. Most of the hair stylists I know have decided a long time ago which is the best professional dandruff shampoo. They prefer Design Essentials Peppermint & Aloe Anti-Itch Shampoo and recommend it to their clients.
I also often advise using this product. It combines both professional products features and anti-dandruff effect for a reasonable price.
From the very first use, you will feel a noticeable relief thanks to the calming ingredients included in the content. An active ingredient Pyrithione Zinc promotes the anti-dandruff action. There is also an infusion of peppermint oil: to make a therapeutic treating effect and to bring the pleasant smell.

16. Itchy scalp and weak hair? Tea tree oil is a saver
Tea tree oil (also known as melaleuca oil) is one of the natural remedies that fight dandruff efficiently. It has antibacterial and antifungal features which are needed to clear and soothe irritated skin. Strong antiseptic and calming properties of this oil make it one of the most popular anti-dandruff ingredients.
Looking for the best shampoo for dandruff? You will find tea tree oil among its components for sure. I've checked a lot of products with the natural origin basis before I concluded that Pure Tea Tree Oil Healing Shampoo by Maple Holistics is the best tea tree oil shampoo for dandruff.
What makes it so good? I daresay, it's 100% pure Australian tea tree oil that helps unclog hair follicles and get rid of dandruff, itchy scalp, and flakiness. Combined with rosemary oil, this powerful ingredient also stimulates hair growth.
Tea tree oil in this shampoo is enhanced with nutrient-rich botanicals to defend hair against breakage, split ends, and thinning. So this product is a perfect solution for most hair types. It is also considered the best dandruff shampoo for relaxed hair.
What's more to say? There is no parabens, sulfates or silicones in the Pure Tea Tree Oil Healing Shampoo. The perfect result is achieved by combining with conditioner.

17. Soapberry bears an anti-dandruff plan for dry hair
Dry hair gives you a signal that your locks and scalp don't have enough nourishment and moisture inside. When your hair is dry, you need to take special care of it, use narrow-focused products, and abandon hair styling and blow drying for some time. That's a price to pay if you want to return a healthy look to your hair. But when the hair dryness is complicated by dandruff, the price is even higher.
You need a product that won't overdry your hair when combating dandruff. Honestly speaking, it wasn't an easy task to select the best anti-dandruff shampoo for dry hair. But I think I managed my duty. And here it is, Real, Argan Oil Shampoo for Dry Hair and Scalp by Tree to Tube.
Thanks to the organic wild soapberry, this product is meant to bring you soft hair without the dry skin. Soapberry plant extract helps naturally clean your hair and scalp and reestablish their natural balance. So it fights both dandruff and dry hair.
The shampoo consists of argan oil, hydrating aloe vera, calming chamomile, and balancing olive leaves which are all powerful natural moisturizers for your hair. Pure lavender oil included will bring a gentle smell and nutrition so needed to enrich your dry hair.
Once you try this shampoo producing creamy organic lather, you'll understand what your dry hair has craved for so long.

18. Silk18 for 100% moisturizing
When you have dandruff, your hair becomes dull and lackluster. The seborrheic components, like flaking and irritated scalp, remove the vital energy from your hair. It loses shine, smoothness, and natural moisture. To get the latter back, you need best of the best moisturizing dandruff shampoo and a little bit of time.
The most appropriate variant is to use Keratin Silk18 Natural Sulfate-Free Shampoo for Women and Men. It's a gentle scalp and hair cleanser that fights dandruff simultaneously with bringing moisture back to your hair. Infused with jojoba and Moroccan argan oils, silk amino acids, and keratin, Silk18 saturates your hair with all the needed nutrients and moisture.
Soft cleansing agents eliminate dead cells and dandruff. Protein-rich formula promotes elastic and healthy hair. Get the salon look for your hair and forget about flakes – Silk18 knows its business!

19. The Head & Shoulders latest hit
Head & Shoulders brand was a real phenomenon for a few decades after its launch in the 1960s. These shampoos are probably the most recognizable among other anti-dandruff products. "You Never Get a Second Chance to Make a First Impression" — the company slogan states. And anyone who had ever had dandruff tried to return his first-impression power with a Head & Shoulders shampoo.
Nowadays under the name of the brand, you may find a variety of anti-dandruff products. So which is the best Head & Shoulders dandruff shampoo?
I've selected Head & Shoulders Clinical Strength Dandruff and Seborrheic Dermatitis Shampoo as the best dandruff shampoo in the category. This one is the best remedy in cases of severe dandruff.
Dermatologists recommend this shampoo for strong anti-flakes effectiveness combined with right pH balance and gentle action. The active ingredient is 1% selenium sulfide that provides fast relief even for the toughest dandruff.
We all know that Head & Shoulders products are very preferable by men so this Clinical Strength Dandruff and Seborrheic Dermatitis Shampoo is also the best men's anti-dandruff shampoo.
With the newest 3Action formula, the best otc dandruff shampoo cleans, protects, and moisturizes your hair. So why not try the latest enhanced formula of the well-known brand to eliminate dandruff f0r sure?

20. Free & Clear: the universal anti-dandruff soldier
At the end of my TOP-20 best shampoo for dandruff list, you must be wondering which is the best anti-dandruff shampoo for all hair types. I've been thinking which one of the dozens of products could be named a universal anti-dandruff soldier. Then I concluded, Vanicream Free & Clear Medicated Anti-Dandruff Shampoo for sensitive skin is the cherry-pick for all hair types. Need the best shampoo for dandruff for family use? Try this one and make sure, I was right.
This is the best dandruff shampoo for sensitive skin that is why it won't irritate any of your homies' scalps. This Vanicream product contains no fragrance, dyes, lanolin, phosphate, gluten, parabens, formaldehyde, and its substitutes.
It helps to gently remove dandruff with one active agent — zinc pyrithione 2%. Despite the powerful anti-dandruff agent, it is pH-balanced and good for your hair. Vanicream Free & Clear Medicated Anti-Dandruff Shampoo is dermatologically tested and approved.
So with all these beneficial properties, it easily becomes the universally best shampoo for dandruff.

No need to hide — dandruff is a problem you can fight!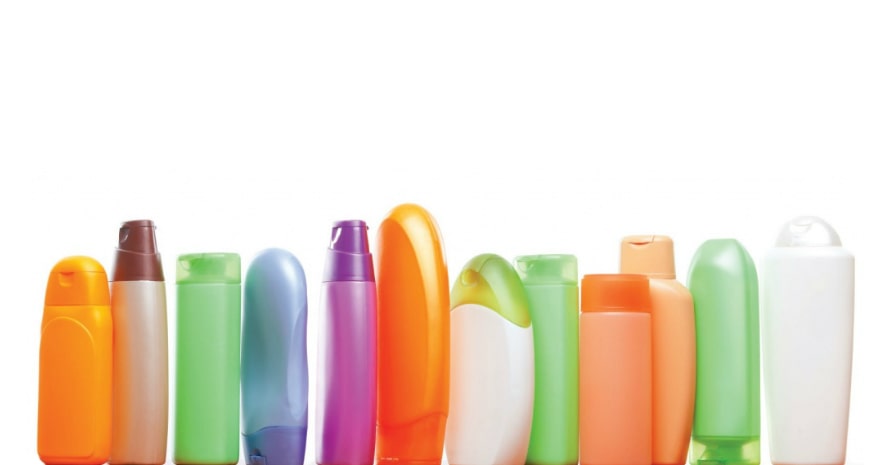 With flaking from hair and having the scalp itching, everyone of us needs the best shampoo for dandruff. Which one will be the perfect match for you? You can determine it regarding your hair type. So use my TOP-20 best dandruff shampoo list for making an unhindered choice.
Pay attention to the anti-dandruff shampoo composition before making a purchase. If you find such agents as selenium sulfide, zinc pyrithione, ketoconazole, you can be sure the shampoo will be useful in your anti-dandruff fight.
If you find such natural ingredients as tea tree oil, lavender, aloe vera, argan oil, and other organic extracts in the shampoo's composition, then you probably get the anti-flakes effect and smooth, shiny hair.
The more impressive results will be gained if you use a powerful duo of the best shampoo and conditioner for dry scalp and dandruff. Most of the brands produce care lines for each particular problem, so it won't be difficult to find such a pair.
Use anti-dandruff products according to the instructions on the packing or your doctor's recommendations. In some cases, you need to wash your hair daily, in others – nearly twice a week. Your individual hair-washing habits also matter. Point out your sensations after using each product. If any undesired reaction occurs, stop using the shampoo.
As I mentioned at the beginning of this post, dandruff can be not just a cosmetological problem, but a consequence of some health disorder. If you have severe dandruff symptoms or they last for a long time, don't postpone your visit to a doctor. Only the healthcare provider can choose the right treatment program for you.
Hope, I answered your question about what shampoo works best for dandruff. And soon after matching your perfect anti-dandruff assistant, you'll wear your LBD confident in your irresistibility.
*Type 3 is a curly hair which has a definite S-shape from defined loops to tight corkscrews. The graduation from A to C determines the intensity of the curl. Type 4 is a coily or kinky hair which is extremely wiry, naturally dry, and spongy in texture. The graduation from A to C determines the density of kinks: from more defined with 4A to more dense with 4C.
Last update on 2022-12-11 / Affiliate links / Images from Amazon Product Advertising API