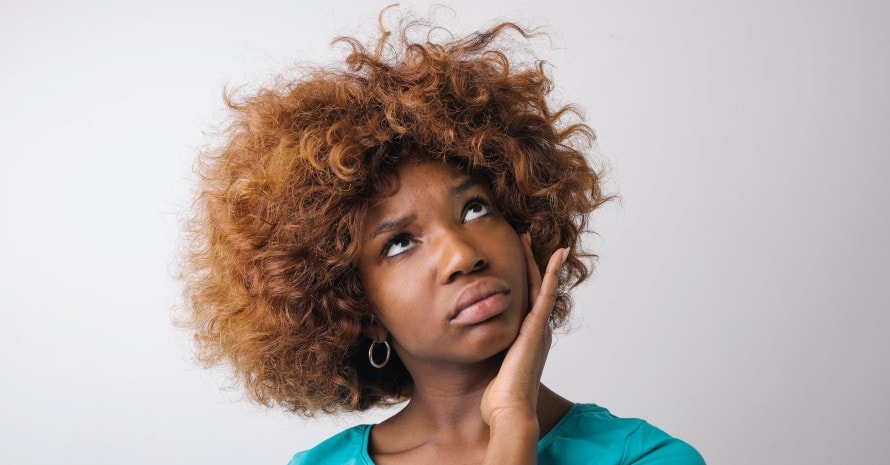 The best flat iron for natural hair is the tool you use every day. It has to be beneficial for your hair. Despite the fact that flat iron still works with high temperatures and dries the moisture of your locks, it can be less damaging and more helpful.
Nowadays, professional flat irons even restore the health of your hair. However, you have to pick the one that suits you the most if you want to witness positive results. Pay attention to your type of hair, as depending on whether you are looking for flat irons for 4C hair, 4B, 4A, or have straight hair without any curls, there is a specific instrument for each.
Suitable for multiple hair types
Top Pick
Suitable for multiple hair types
7 Best Flat Irons for Natural Hair Reviewed
I have gathered only the best and most trustable straighteners for your natural hair. Pay attention to all flat iron reviews on the list, and find out which one is the most helpful to you. Don't forget to read the list of pros and cons for each product.
1. Rusk Engineering W8less Professional Ceramic and Tourmaline Str8 Iron – Best Straightener for Natural Hair
The iron is simple in use and does not require any preparations. However, I still recommend applying for heat protection before using the tool. Its tourmaline and ceramic plates specifically made to prevent over-drying cuticles of the wet hair.
Tourmaline spreads the heat evenly over the plates, speeding up the process. Be careful, and don't touch the head with the heated tool. Start from the roots, and move down to the ends.
Main features:
Power and temperature conditions: corded electric, the temperature is adjustable. It heats up to 450F;
Length: plates are 1 inch long, the straightener is 1.5 inches long;
Plate width: 13.3 inches;
Materials: ceramic and tourmaline.
Rusk created professional straighteners and other hair care products. They sell them across North America and Europe. Nowadays, it is a part of another gigantic Conair Corporation.
This iron is corded, and it requires an electric outlet. After you plug into the socket, change the temperature on the handle if you need it. There is a 2 years warranty.
PROS:
Suitable for multiple hair types;
Wide plates;
Adjustable temperature;
Ceramic and tourmaline material;
Affordable price.
CONS:
This is a corded tool, so you need to stay close to the electric outlet.
2. Croc Classic Silver Straightener – Stylish Titanium Flat Iron for Natural Hair
This tool is ideal for any type of hair, including normal, wavy, oily, and coarse. Its plates of 1.5 inches make it easier to finish styling even the long and thick hair quickly. It is made of ceramic and titanium materials. The handle is ergonomic.
The main attraction of this instrument is the plates. They contain a ventilation system that prevents them from overheating or hair damaging. It heats from 280F minimum to 450F maximum. You may arrange the perfect temperature you need.
Main features:
Power and temperature conditions: it requires an electric outlet. The temperatures are adjustable, from 280F to 450F. Dual voltage;
Length: It has 1.5 inches long plates;
Materials: silver titanium and ceramic, ergonomic handle.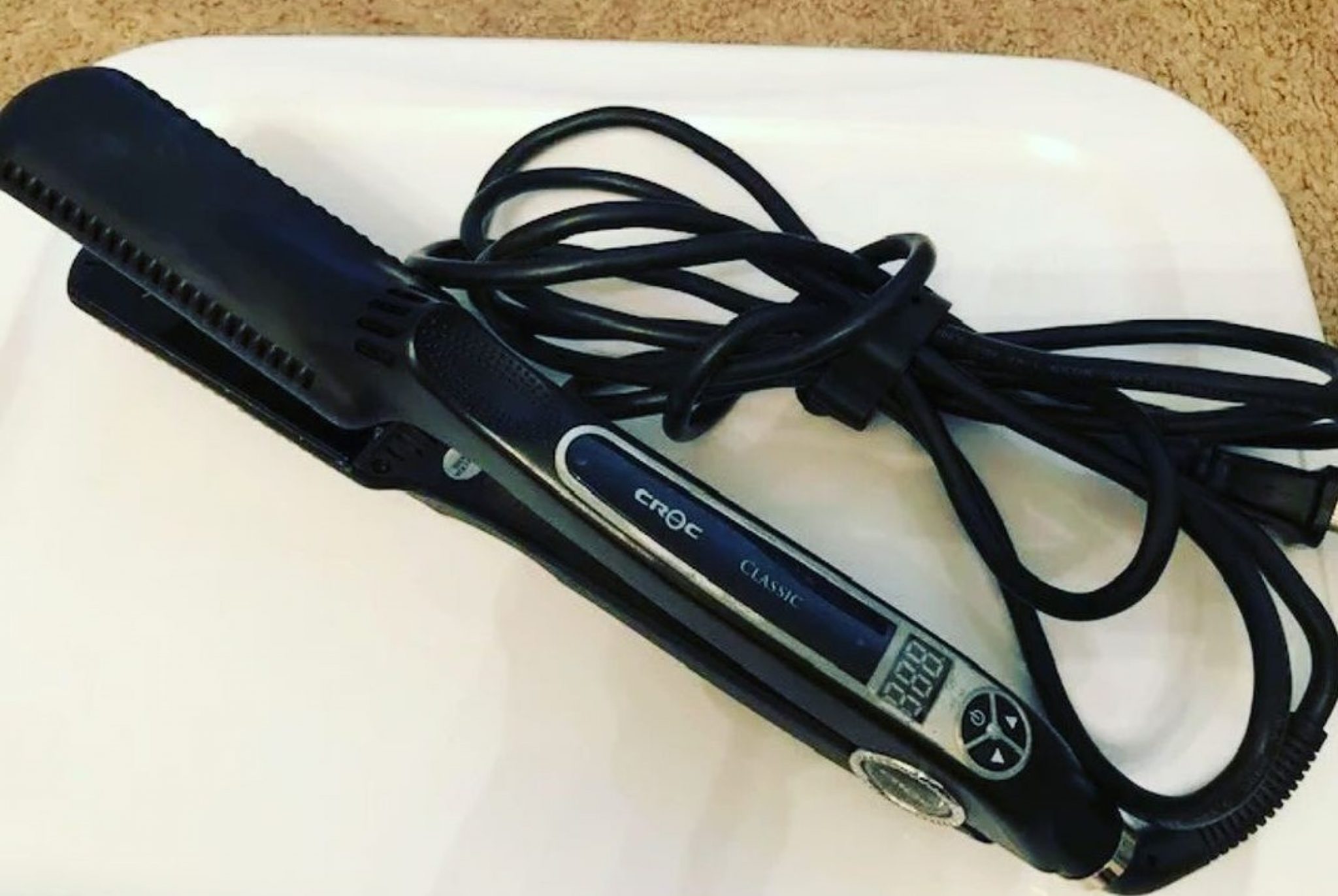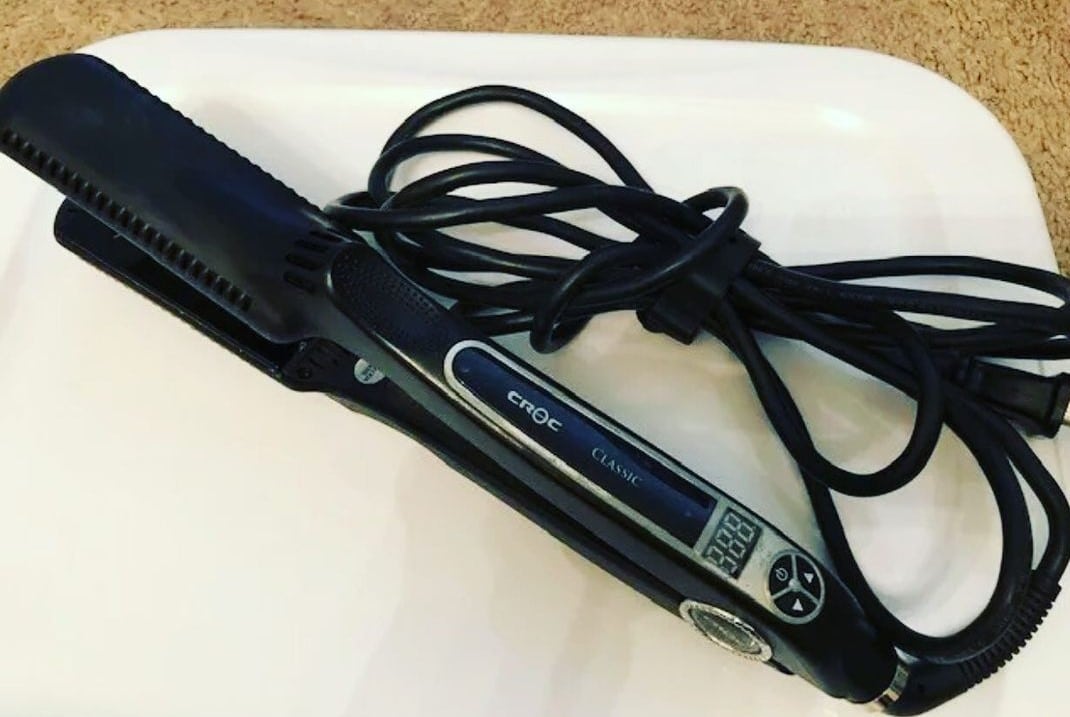 After 30 minutes without use, this iron shuts off automatically. Croc company from South California creates innovations and carefully researches its products for hair beauty. They offer the quality of salon for home use. Silver titanium plates prevent your hair from static and frizz. I like how fast it works on the hair, no matter its length.
PROS:
Beneficial for the hair;
Automatic shut-off;
Long plates;
Dual voltage;
Price is rather affordable compared to similar products.
CONS:
This tool heats up quickly, and you have to keep away your fingers from the plates.
3. ghd Platinum+ – Color Protection from Professional Flat Iron for Natural Hair
This ceramic flat iron offers color protection for your hair. It means that during the use of the straightener, your hair stays protected from over-drying and heating. It contains smart technology inside that checks on your hair dryness up to 250 times in one second.
If the temperature is too high, the tool lessens it. The highest temperature is 365F, but I recommend using it only when you don't have much time for an iron.
Main features:
Power and temperature conditions: universal voltage, 365F temperature. There is a 9ft cord attached to the iron;
Length: 11 inches long and 1.63 inches wide;
Materials: ceramic.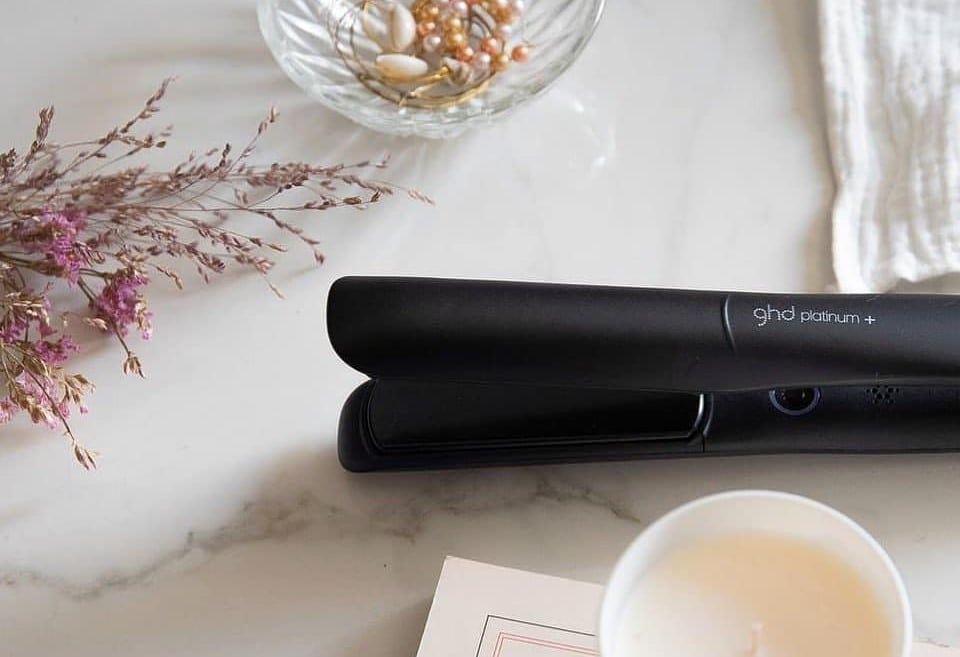 ghd is a well-known brand in the beauty industry with over 250 awards from around the world. The plates recognize the type of hair and heat up accordingly. There is a heat guard on the ceramic plates.
The universal voltage makes it easier to travel to other countries. The sleep mode that turns on after 30 minutes prevents the tool from overheating. Yet, I recommend you always turn it down after the hair is done.
PROS:
Ceramic of high quality;
Automatic heat checker;
Automatic shut-off;
Universal voltage;
Award-winning developer.
CONS:
It is more expensive than similar products.
4. BaBylissPro Nano Titanium – Best Flat Iron for 4C Hair with Ultra-Thin Plates
The thin instruments may be beneficial for women who have to travel a lot. This iron is compact and lightweight, so you don't need to make lots of space for it. While your hands can rest with this tiny iron, this is still a powerful tool great for different types of hair.
Nano titanium coating of blades protects hair from frizz and other damage. The width of the plates is 1 inch, while the length is 5 inches. So, if you have thick hair, you may need to spend more time with this tool.
Main features:
Power and temperature conditions: corded iron, 450F maximum temperature;
Length: it has 5 inches long plates;
Plate width: 1 inch wide plates;
Materials: nano titanium plates.
This iron is durable and made of titanium that resists corrosion. The plates heat up to 450F. Since the plates are slim, you may easily do the curls and waves, using the iron.
BaByLissPro is a well-known beauty product company. They usually offer their tools for professionals but now expand their audience to everyone wanting to achieve that beauty salon look.
PROS:
Thin and compact tool;
Lightweight;
Heats up to 450F;
Protects your hair;
Affordable price.
CONS:
Extra thin plates require more time to use on thick hair.
5. Moroccanoil Perfectly Polished Straightener – Flat Iron for Black Natural Hair and Curls
It fits great for fine and coarse hair, as well as 4C and 4B types. The surface of the plates is made of titanium that prevents your hair from frizz and over-drying. This is a corded tool, so make sure you have an electric outlet nearby. I am in love with its colors.
I believe it is one of the most bright and stylish tools in my personal use. The plates are 4 inches long. There is also a simple control over the temperature heat. Adjust it up to your requirements, but try not to use the maximum heat.
Main features:
Power and temperature conditions: 9 ft cord, universal voltage. It heats up to 450F;
Length: its plates are 4 inches long;
Materials: titanium plates.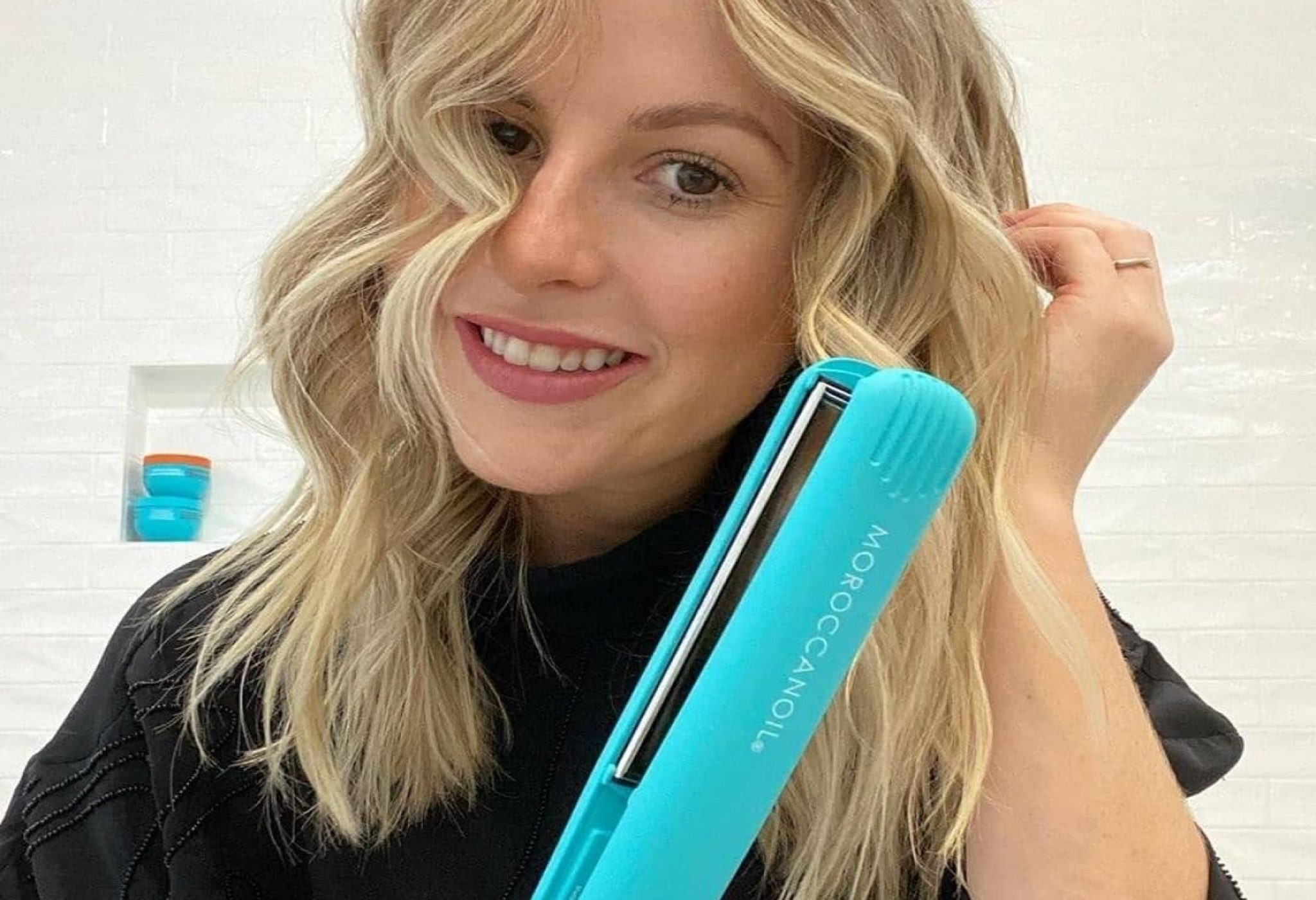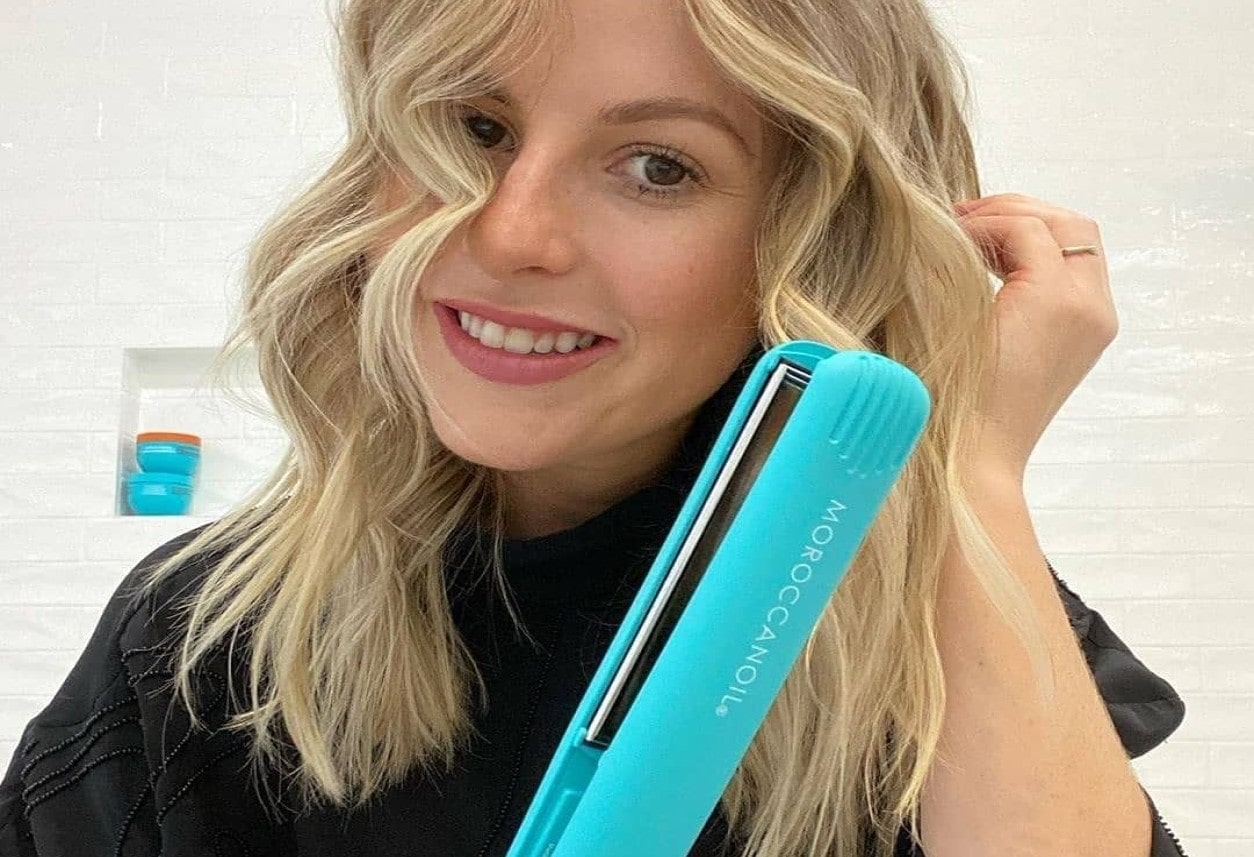 Morrocanoil is a legendary brand that sells beauty products on the market. This time, they offer iron that heats up to 450F in 60 seconds or even less. After 1 hour of no use, there is an automatic shut off. I offer you to make sure that the tool is off before you leave an apartment. The voltage is universal, and you may travel with it easily. There is a 9 ft swivel cord attached to the iron.
PROS:
Universal voltage;
Heats in 60 seconds;
Durable materials;
Stylish design;
Price is pretty affordable.
CONS:
Automatic shut off happens only after 1 hour.
6. Bio Ionic Onepass – Flat Iron for Thick Natural Hair with Comfortable Grip
For women who use a flat iron every day, a comfortable grip is one of the most important features. And this tool is simple to hold for as long as you need it. It works fast, quickly, and evenly heating up.
Negative ions spread from nano ionic mineral plates protect the hair from high temperatures. In the end, you receive silky, healthy-looking locks. It weighs only 9.6 ounces, so you can easily carry it around in your bag.
Main features:
Power and temperature conditions: corded flat iron;
Length: 13 inches long;
Plate width: 1 inch;
Materials: nano ionic minerals, titanium plates.
Bio Ionic was founded by a professional hairdresser. The main goal of the company is to provide its customers with products less harmful for the hair.
This tool heats in no time, so you have to make sure that you are ready to use it and your hair is brushed. I also recommend using heat protectors in advance. Don't forget to turn it off after you finish your hairdo.
PROS:
Quickly heats up;
Protects your hair;
Made of high-quality materials;
Easy to hold;
Price is average on the market.
CONS:
This tool does not have an automatic shut-off system.
7. Kipozi 1″ Gold – Best Flat Iron for Natural African American Hair
Compared to all the irons on the list, this one is the smallest and almost doll-like. I find it one of the best traveling irons due to its weight, power, and size. Also, I like a small panel on the holder that shows the exact temperature of the plates.
These plates are made of nano titanium that spreads the heat evenly. Now you can control it with a few simple moves of one hand. It is up to you whether you want curly or straight hair. There are three temperature modes: 270F, 350F, and 410F.
Main features:
Power and temperature conditions: dual voltage, 110-240V; heats up to 410F; 8.2 ft cord;
Length: 1 inch long;
Materials: titanium.
Affordable price and multiple features make this iron one of the bestsellers. The iron has a dual voltage. It is corded, but the cord is 360 degrees swivel, and 8.2 ft long.
Kipozi is an Asian beauty products company. It offers this 2-in-1 tool for women around the world.
PROS:
Travel flat iron;
Lightweight;
Temperature controller;
Protective to your hair;
Great price.
CONS:
Small size may not be convenient for daily use.
Flat Irons for Normal Hair Buyer's Guide
With the right tool, straightening 4C hair is a simple and rather enjoyable process. However, you need to consider numerous features of straighteners to find out the most suitable for you. Once you find it, make sure the iron is durable and will serve you for several years.
How to choose the best flat iron for natural hair?
The trick in choosing the best iron for your hair lies in choosing the tool that fits you. It does not have to be the trendiest straightener as long as it keeps your locks healthy and shiny. Consider iron's benefits and flaws before you buy it, and match it with your own hair type.
Hair type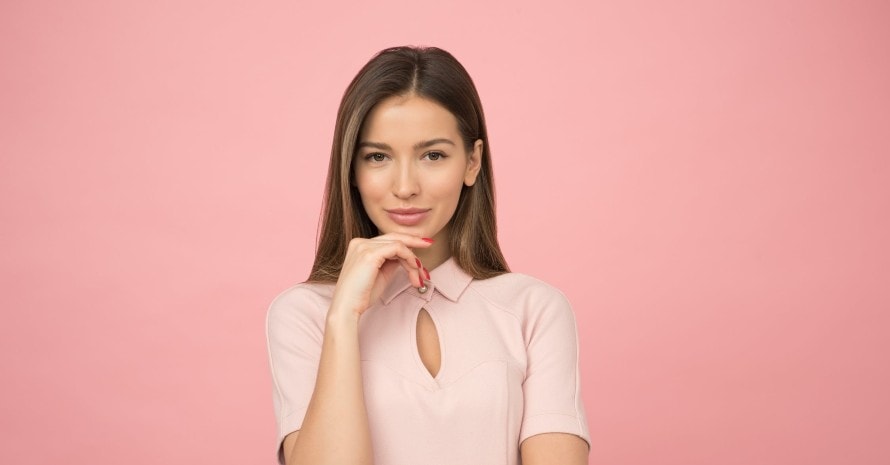 Pay attention to the thickness of your hair and its texture. Coarse and thick hair usually requires a higher temperature than thin. I recommend using flat irons with 450F maximum temperature. Thin hair is quicker to heat up and to style.
It does not need a temperature of more than 250F-300F, and you can switch to the lower modes. However, no matter what texture you have, the flat iron must come with adjustable temperature. You can change it anytime you want. Some irons offer you a digital screen on the handle so you can check out the temperature.
Different materials for diverse textures
Thin or fine hair prefers ceramic irons. Ceramic reduces frizz and holds the heat inside, which is beneficial for this type of hair. You may choose an iron with plates of ceramic, coating, or the tourmaline plates. The last one is the gemstone but has similar ceramic qualities.
Titanium plates would be beneficial for coarse hair of 4C and 4B categories. It is great for natural hair. These plates heat faster than ceramic and hold heat longer. Titanium is lighter than ceramic. It has an ionic charge, which helps to keep the moisture inside the hair.
Right size and width
You need to understand that there are multiple options for you on the market. You can easily find the best width and size of flat iron for you. Thin and small irons are great for people with short hair.
They are also beneficial for travelers who don't have much space in their bags. Small irons are good for bangs. Large tools with wide plates are great for thick and long hair. They save your time, as you may style more hair at the same time.
Extra features
Pay attention to the features that flat irons offer you. They can be cordless, with dual voltage, with oils, negative ions, or nano protection. The cord can be long or short. You may require a digital screen with a temperature on it.
Check out whether the straightener has an automatic shut-off system after an hour or less of no use. It may save you from tragic accidents.
How to prevent breakage of natural hair using a flat iron?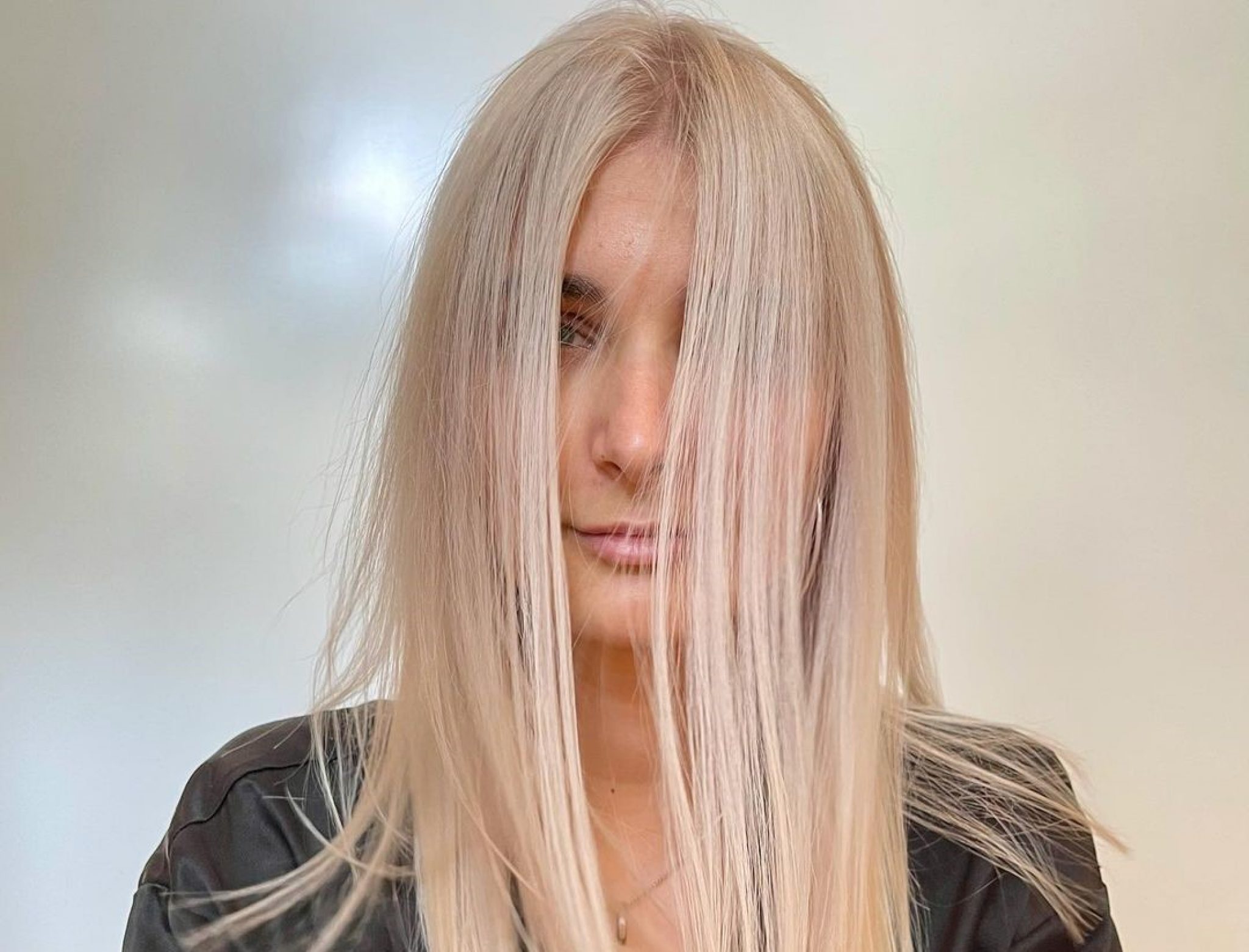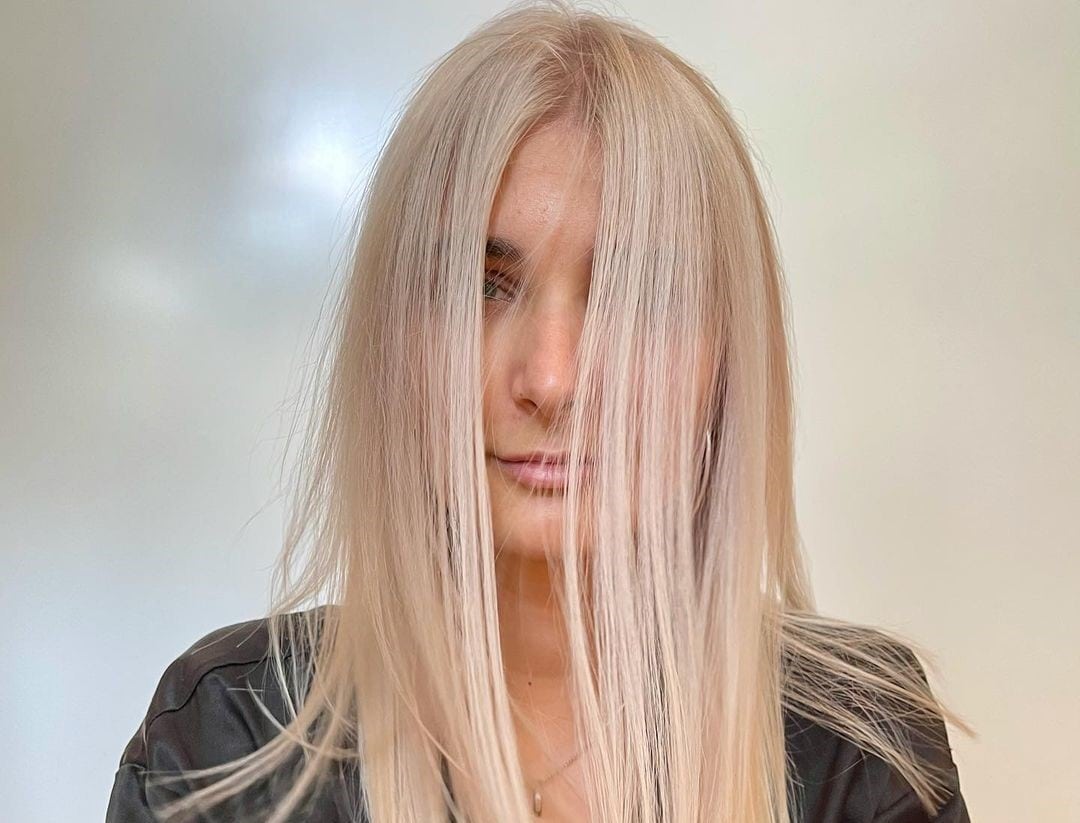 Don't trust people who say that flat irons are completely harmless for your hair. You work with the heating object, and you have to use protection no matter how great your iron is unless you can straighten it naturally. This is vital, especially if you use the straightener every day. Check out my recommendations for you:
You have to start with the lowest temperatures to find out which one is the best for you. Don't go to the maximum at the very beginning, as your hair does not need it. Pay attention to whether the iron offers you to control temperature before you buy it;
Use oils before straightening the hair. Apply them on semi-wet locks. Argan and coconut are considered to be the most beneficial and effective. Spread the small amount of oil on your hair, and if it is not enough, repeat the procedure. Try to avoid rubbing the oil in the scalp, as you don't want it on your skin;
Apply heat protectant. Chemicals inside these protectants close cuticles of your hair, so the iron does not dry it. Look for the protectants with silicone, as it is extremely effective against the heat;
Avoid dripping wet locks. Make sure that you don't have the bubble hair once it is heated. It causes almost irreparable damage to your hair, especially if it is thin or already damaged by other tools. If you heat the water on your hair it turns into steam and gets inside the hair as bubbles. The hair becomes more breakable. Before you start, soak your hair into the towel for several minutes;
Straightener of great quality. Make sure it contains all the features you want; it is durable and matches your type of hair. Check out other buyers' reviews. I gathered only the most reliable straighteners on the list. You may start with it.
Flat Irons for Natural Hair FAQ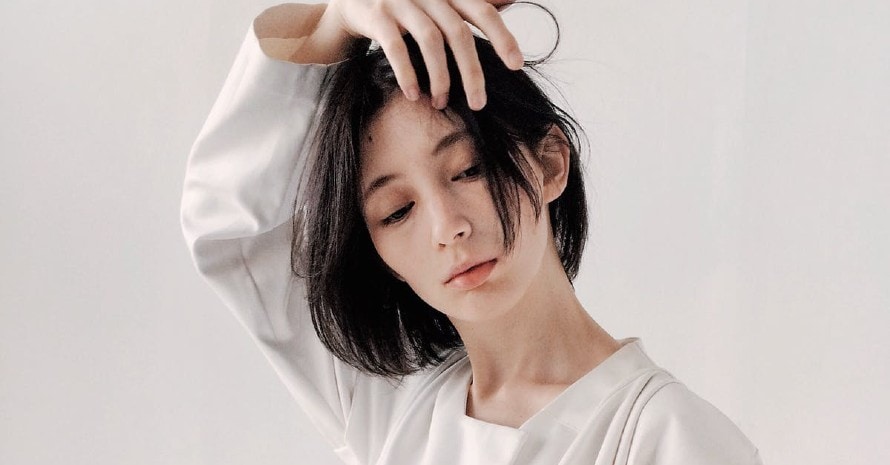 Your hair is different from mine, and it is unlikely you will find completely identical hair with someone else. However, there are some common factors about its health you can't ignore. Focus on them, and pick the best straightener for you. Here I've gathered the most popular questions and answers to them.
What type of flat iron is best for African American hair?
It depends on the type of hair you have. Whether it is 4A, 4B, or 4C, the straightener is different. Nowadays, there are multiple options for African American hair types. The thicker your hair is, the more temperatures you can use on it. You may easily use 400F temperature.
Negative ions will be beneficial, as they prevent your hair from frizz. As for the width of the plates and the length of the iron, you can decide by yourself, depending on whether you want curls or straight, glossy hair. For curls, use thinner plates; for straight hair, use thicker ones.
What type of flat iron is best for silk press?
Owners of curly, kinky, dry hair look extremely great after the silk press. Nowadays, this effect can be reached even at home. You can create it with the flat iron yourself. All the straighteners on the list are suitable for this procedure.
You need to hold the iron for a longer time, and this is why you have to protect your hair from damage in advance. Make sure that the iron contains healing features, use the high-temperature protectants.
Is ceramic or titanium flat iron better for natural hair?
Both types of irons have their benefits. For example, if you need a tool that can make your hair straight and curly, depending on the mood, use ceramic. If you have kinky and hard to straighten hair, use titanium plates. You may buy both and switch them depending on what hairdo you prefer today. It is a smart investment that will keep your hair healthy.
Do I need to dry my hair before using a flat iron?
No, you don't have to dry your hair completely. All you need is to make sure that the water is not dripping from it to avoid the bubble hair effect. Use a towel for this. Soak your hair carefully with it.
To avoid common mistakes and make your hair straight, you may also rub your locks gently until you make sure that they are not too wet but not dry yet. Do not scratch; do not tear your hair. Don't forget to apply heat protectants up to your preference.
Which Flat Iron to Choose for Natural Hair?
No matter whether you want straight or wavy hair, you need to use a flat iron. The question is which one. Many natural hair owners find it extremely difficult to style it appropriately. I hope my list of the top 7 irons will be helpful for you. Pay attention to the thickness, length, and type of your hair.
The straightener must match all these factors. If you have tried one of these straighteners from the list, please share your opinion in the comments below. Also, don't forget to mention the type of your hair and whether the iron was helpful to you.
Last update on 2022-12-11 / Affiliate links / Images from Amazon Product Advertising API