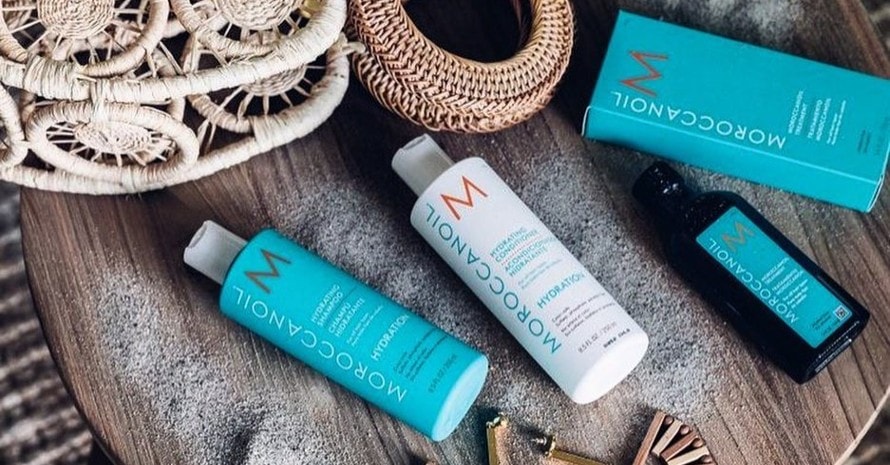 Pin straight hair remains relevant for several seasons in a row. Those with wavy and curly locks also strive to stay in trend and use various devices to create stylish looks.
However, hot irons are not recommended for everyday use as they can damage your strands if the settings are wrong. It is for the gentle care and straightening of hair that special products were invented.
I dedicated this article to the detailed best hair straightening shampoo reviews. I've also included a small guide here to help you choose the one that perfectly suits your needs.
Top 7 Best Hair Straightening Shampoos Reviewed
I've tested many shampoos so far and picked the top 7 best. Applying them, you can straighten your hair without using heat styling devices.
1. Best Shampoo to Straighten Hair: Moroccanoil
The Moroccanoil brand has long been popular among professionals and amateurs around the world. A key feature of their products is argan oil in the composition, which smoothes unruly hair, gives it shine, and protects it from external factors.
Composition
The Smoothing Shampoo, like all the company's items, contains useful argan oil. Besides, argan extract, glycerin, and Polyquaternium-7 are added to it. All of these ingredients remove static, smooth out curls, and nourish the hair.
Efficiency
Locks look silky and healthier right after a single application of this shampoo. The result lasts for about three days. AminoRenew's unique technology heals damaged strands by accelerating the absorption of amino acids.
Price
Since this product is a professional type, its cost is slightly higher than other shampoos. However, I believe that the price is fully justified given its effectiveness. Moreover, the more volume you buy, the lower the cost per fluid ounce. So, if this item suits you, take a large package right away.
PROS:
Professional quality
Reliable manufacturer
No silicones
Long-lasting effect
2. Best Shampoo to Keep Hair Straight for Money: John Frieda
The John Frieda company has been producing hair care products for various hair types for over thirty years. Their Frizz Ease line appeared in the distant 90s but remains competitive to this day.
Composition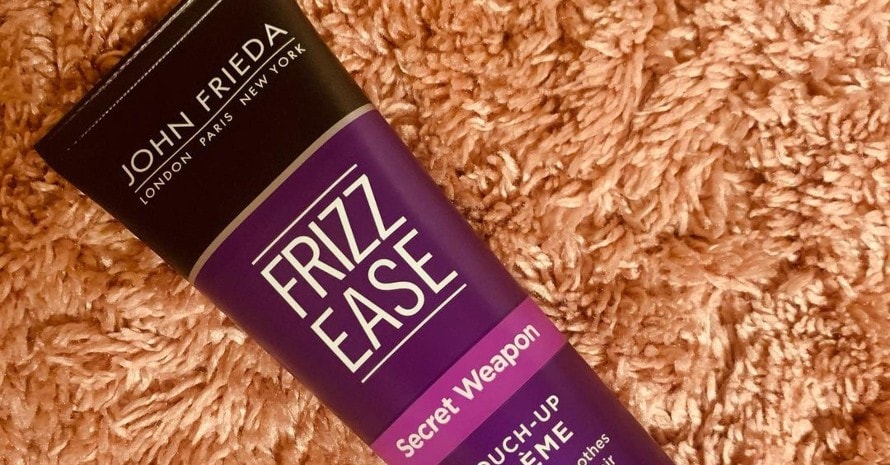 This shampoo uses keratin protein as the main active ingredient. Although it does not contain any dyes and parabens, you can see sulfates in the composition. That is, it both straightens the curls and perfectly cleanses the scalp.
Efficiency
Keratin gently envelops each hair, filling the pores between scales, making the hair instantly smoother and more manageable. This effect persists for a long time, but I recommend using other products (for example, conditioner) from this line for a more lasting result.
Price
Compared to other professional products, the cost of this shampoo is relatively low. By buying it, you will not punch a hole in your budget but still get a quality product. Perhaps, the low price disadvantage is not the most reliable packaging, which might leak over time.
PROS:
Pleasant scent
Keratin-based
Affordable price
Protects hair from drying out
3. Best-Selling Hair Straightening Shampoo for Curly Hair: Davines
The Italian company Davines has existed since the 80s and is engaged in producing beauty products in various areas. However, it was the hair care tools that made it so popular.
Composition
This straightening shampoo contains no parabens or sulfates. It smoothes and softens curls with olive oil. Also, Amodimethicone (modified silicone) is used here as an auxiliary ingredient.
Efficiency
It smoothes hair really well, softens it, and gives it elasticity. Although the manufacturer indicates that the product is suitable for all hair types, I think it best suits those with dry locks.
For strands like these, the item is just perfect. It has a characteristic floral-citrus scent that smells a little "artificial" to me, so it might not suit all buyers.
Price
Like many other products you often see in professional beauty salons, this shampoo has a rather high price tag. Nevertheless, given its economic consumption, you will have enough of it for a long time, which means that the cost is fair enough.
PROS:
Free of sulfates
Ideal for dry hair
Economic
The award-winning product
CONS:
Not everyone would like the citrus scent
4. Vegan Shampoo That Straightens Hair: Pureology
Pureology is a relatively young American brand that actively conquers the professional beauty niche with its quality hair care products. The main advantage of absolutely each of their products is a completely vegan formula.
Composition
Camellia, sunflower seed extract, and shea butter are used here as active ingredients that smooth hair. All this, in combination with vitamin E, not only softens the curls but also nourishes them. The composition does not contain sulfates, parabens, and animal products.
Efficiency
The tool perfectly straightens unruly strands and removes static for a long time while not weighing down the hair. Despite the lack of sulfates in the composition, I was surprised at how well this shampoo lathers. It washes away grease and other stuff well.
Thanks to the unique Antifade Complex, the locks are well-protected from the sun's rays.
Price
Comparing hair straightening shampoos from different manufacturers, I would say that the product is slightly overpriced. It is the case with many vegan items. Although given its effectiveness and high sun protection, it is still worth the money.
PROS:
Does not weigh down curls
Protect from UV-rays
Perfectly lathers
100% vegan product
When creating body and hair care products, Sol de Janeiro pays special attention not only to quality and composition but also to flavors. Therefore, all their tools have an aromatherapy effect. This shampoo has several notes that unfold gradually: almond, jasmine, vanilla, and sandalwood.
Composition
Following current trends, the manufacturer uses a formula that does not harm the environment. It contains no sulfates, parabens, phthalates, mineral oils, and animal products. Hair straightening is done with keratin and coconut oil.
Efficiency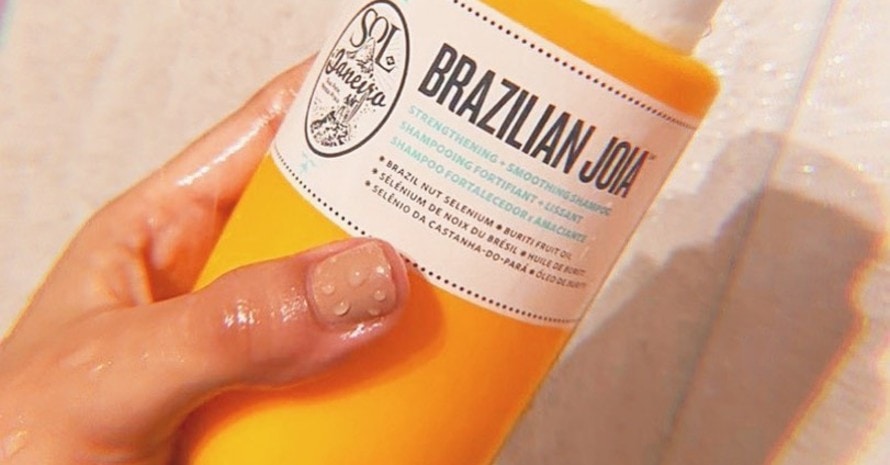 The product straightens and softens curls well. After using it, there is no need to treat strands with a flat iron. Antioxidants in this product protect hair from external influences, including the effects of regular use of a hairdryer. Regardless, I recommend using thermal protection.
Price
This product is in the above-average price range. The packaging with a special lid and creamy consistency ensures economical consumption. Thus one bottle will be enough for you for a long time.
PROS:
Strengthens brittle hair
Provides sun protection
Pleasant creamy consistency
Amazing smell
6. Professional Shampoo to Make Hair Straight: Paul Mitchell
In the Paul Mitchell product line, you can find absolutely any hair tool: from shampoos and conditioners to styling devices. This manufacturer really knows all about quality hair care.
Composition
You can find mild sulfates in the composition, so it will be an excellent option if you previously straighten your hair with keratin. It also contains Algae Extract and Jojoba Oil to smooth and soften the hair. However, I have noticed that there are a lot of foaming ingredients in the shampoo.
Efficiency
In general, the product does an excellent job with its task of straightening the hair and fighting frizz. After a single application, the hair looks healthier and more well-groomed. Please note that the manufacturer recommends using this shampoo for normal or dry hair.
Price
Since all Paul Mitchell products belong to the professional segment, its cost is appropriate. I would say that it is a little overpriced. The shampoo is quite runny, so there is a chance of pouring out too much and quickly using up the bottle.
PROS:
Protects colored hair from burnout
Smoothes even very curly strands
Pleasant apple flavor
Large packaging
7. Best Hair Straightening Shampoo for Damaged Locks: Nexxus
Nexxus has been around for over 40 years, and during this time, the brand has developed its own ideal formulas for the care of various hair types. With their shampoos and conditioners, you can get salon-grade, perfectly straight strands.
Composition
The Keraphix Shampoo is specially formulated to restore and care for severely damaged hair. As the name suggests, keratin is used as the main ingredient. In addition to it, there are also black rice extract and mild sulfates, which gently cleanse the scalp.
Efficiency
Keratin fills in cracks in the hair, making your strands visually smoother and healthier immediately after the first application. Black rice enhances hair growth, controls hair loss, eliminates brittleness, and slows down sebum secretion. The shampoo foams well and rinses out quickly.
Price
The product has a nice price tag. Not every professional tool can offer quality and excellent results at such a low cost. Instead of a conventional lid, a dispenser is used here to help control the portion size.
PROS:
Based on keratin
For all hair types
Foams excellently
Has a dispenser
Hair Straightening Shampoo Buyer's Guide
Now that I'm done with hair straightening shampoo reviews, I would like to talk about the features of such products and how to choose the right one for your curls.
What to look for picking a straightening shampoo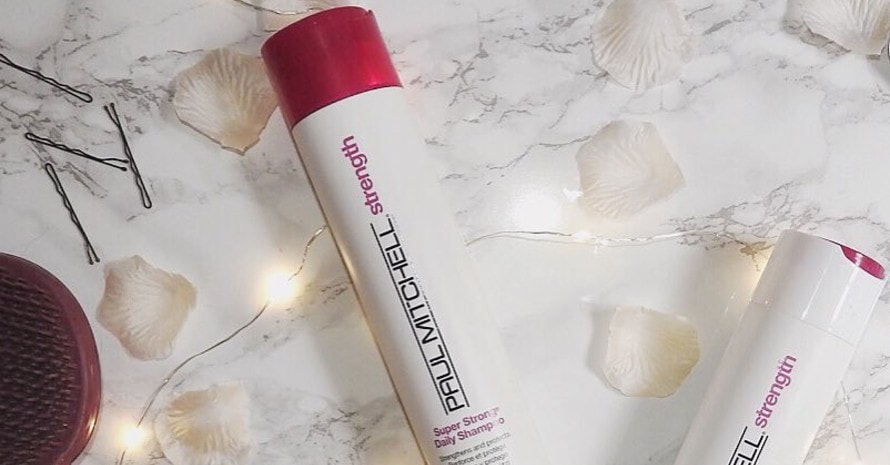 Shampoos of this kind differ from the usual ones in their composition. Therefore, the choice of any hair care product should begin with determining the type. Not all the tools are universal, and the wrong one might damage your curls.
You should familiarize yourself with the composition and active ingredients and pick a scalp-friendly shampoo that does not contain harmful chemicals and is made of organic products.
Also, I recommend that you read the description of shampoo from a manufacturer. Most often, they indicate how long the effect of the picked item lasts. Some should be used daily; others do not need to be reapplied for about three days.
It is better to choose those products that give a longer-lasting result. With these shampoos, your hair will stay smooth for a long time without looking greasy.
If you care about animals and nature, look for products that have not been tested on animals and do not contain ingredients that are not readily biodegradable in the natural environment. These include, for example, parabens and silicones. Instead, green cosmetics manufacturers use natural counterparts.
How does straightening shampoo work
The main difference between professional shampoos for straightening curly hair from conventional ones is a higher concentration of silicones, oils, polymers, and other ingredients that envelop the hair and make it heavier. It is due to it that curls become smoother and more straight.
At the same time, shampoos and balms for hair straightening do not change the structure of locks, which means that they cannot single-handedly make your wavy hair perfectly straight. But they can structure the curls, smooth the waves, and protect the strands from moisture.
All ingredients remain on the hair for a long time, preventing it from curling. It is generally recommended to use several straightening products, e.g., a shampoo plus a conditioner, to achieve the desired result.
Of course, many tools cannot completely rid you of the curls, but they will make your strands more manageable and prepare a "base" for a flat iron. What's nice is that the effect of using such a shampoo to help straighten hair is noticeable after the first application.
Main straightening ingredients
The composition and list of active ingredients differ depending on the product and brand policy. However, the essence of each boils down to acting on the curls and not letting them twist. As a rule, keratin, various oils (olive, shea, coconut, etc.), and silicones are used in smoothing shampoos.
Of course, straightening the locks is not the only thing such products are aimed at. They also contain vitamins (such as E and C), amino acids, and plant extracts that nourish the hair and care for the scalp. Moreover, some manufacturers add sunscreen ingredients to their remedies.
Pros and cons of using straightening shampoos
Like any beauty product, a straightening shampoo has both benefits and disadvantages. Among the positive properties of such tools are the following:
They really make hair smoother from the first application. You don't have to wait too long to see the desired result.
After using such shampoos, the curls become manageable, which allows avoiding flyaways and frizz.
If previously it was difficult for you to thoroughly comb your hair even with a correctly picked brush, you are unlikely to have any issues with it now.
They simplify styling with a hairdryer or flat iron and speed up the drying process.
In general, after using hair straightening shampoos, locks look healthier and shinier than usual. However, such tools also have disadvantages:
They better be used as a base before using styling devices. They can't completely smooth out the bouncy curls.
Since the main principle of action of shampoos is the envelope curl to straighten it, they usually do not wash out very well.
Excessive consumption of these products might affect the condition of the scalp, as they can clog pores and weaken hair roots.
The negative consequences can be easily avoided by finding a quality product, using it in the correct dosage, and regularly letting the strands "rest" by switching to regular shampoos.
Hair Straightening Shampoo FAQ
For more information about such products, see my answers to frequently asked questions from the readers.
Which type of shampoo is best for making hair straight?
I believe the best shampoos are those that contain more natural ingredients. In such items, oils, keratin, and herbal extracts are responsible for straightening the hair. However, one should not think that artificial substances definitely make hair cosmetics bad.
Modern manufacturers have managed to find safe formulas.
Do hair straightening shampoos really work?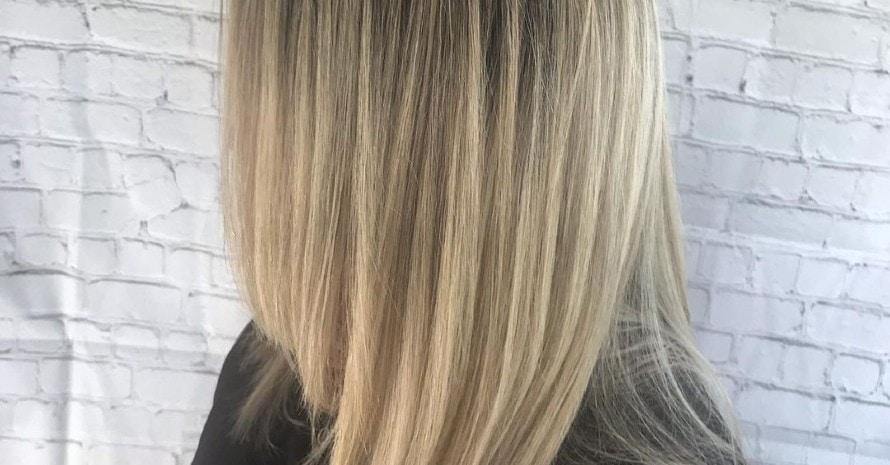 Yes, such products give visually noticeable results from the very first application. However, if you have very tight curls, you shouldn't expect this shampoo to make them perfectly smooth. You will get more manageable locks that can be easily styled with a hairdryer or other styling device.
Can I straighten my curly hair using shampoo only?
The answer to this question is highly dependent on your hair type, structure, and current condition. Although curls do straighten out after using these products, they are difficult to get rid of by applying shampoos only.
If you want to skip hot styling devices, add moisturizing masks, serums, and conditioners to your hair care routine to help straighten strands.
It's Time to Tame Your Curls
Modern remedies can significantly change your look and make curly hair more manageable. Frequent use of hot styling tools can cause such hair to become dry, brittle, and dull.
From my own experience, I've found that Moroccanoil Smoothing Shampoo is the best for smoothing and softening curls. The other items on my list are great too, so I hope you can pick up the hair straightening shampoo that works for you.
Please share your experience with such products in the comments. Which ones have you tried? Did you like the results?
Last update on 2022-12-11 / Affiliate links / Images from Amazon Product Advertising API