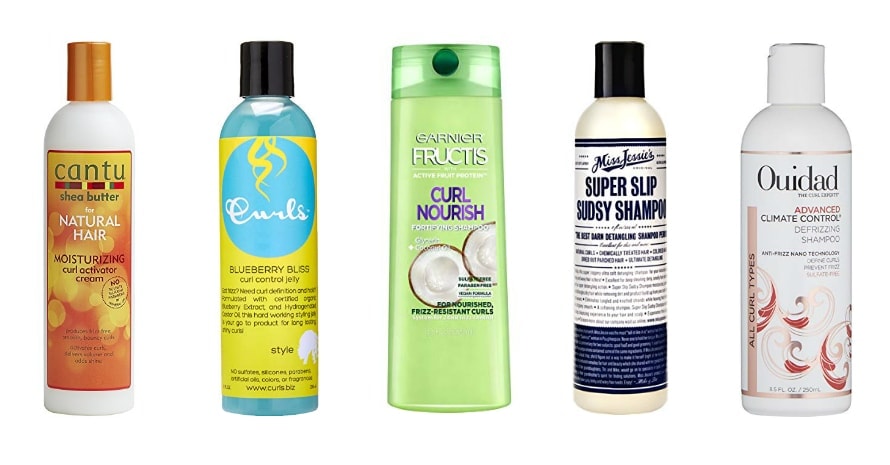 Taking care of yourself is important for every woman. Our daily routine consists of looking after our health, appearance, skin, hair, and body. As years pass by, we need to pay extra attention not just to the way we look but also to what products we use to be glowingly beautiful. Today, I'm going to tell you more about taking proper care of curly gray hair.
My name is Clarissa, and I know everything about making gray hair look fantastic. I took a decision not to dye my gray hair as I wanted to embrace all my imperfections and turn them into the biggest assets.
I enjoy my look today, and I encourage all women to be proud of their gray hair. It can look beautiful and trendy with the use of the right hair care products.
It's worth noting that gray hair requires extra attention and care, and curly gray hair requires twice more effort from you. In this article, I'm going to show you ten best products for curly gray hair that will make miracles and help you look stunning. Below, you will find the list of products I use by myself as well as items, recommended by trusted experts.
After reading these reviews, you can consider the main pros and cons of each product and choose the best one that can work for you. It is time to tame frizzy hair, make it glowy, radiant, healthy-looking, deeply nourished, and moisturized. Let's get started!
The 11 Best Products for Curly Gray Hair
Here is the list of the most outstanding products available on the market that will help you to take good care of your gray curly hair. There are products for adding shine to your hair, moisturizing it, and making you look fantastic.
1. Garnier Fructis Sulfate-Free and Silicone-Free Shampoo Infused with Coconut Oil and Glycerin – The Best Nourishing Shampoo for Curly Grey Hair
Garnier is a well-known international brand famous for their beauty products. It has conquered the love of millions of women from all around the world because the brand offers a wide range of outstanding products for very reasonable prices. This product is my winner in this list of products, and I can tell that it's the best shampoo for grey curly hair.
This shampoo is figuratively a miracle! It smells good, and it consists of natural elements such as glycerin and coconut oil to moisturize and nourish your hair. That's why it's the best shampoo for gray hair.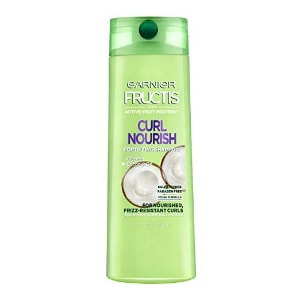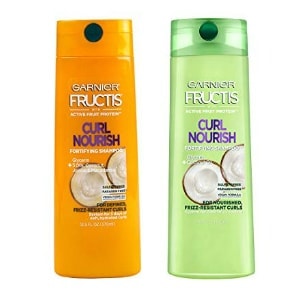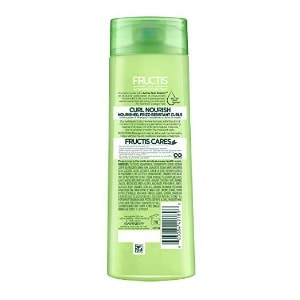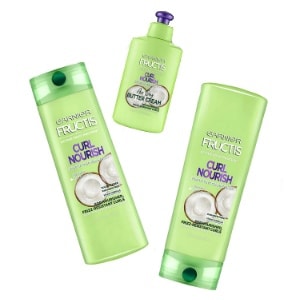 It's designed specifically for curly and dry hair and allows you to have your hair under control, especially at high humidity. Besides, this item protects your hair from heat up to 445° so you can be sure style and straighten it freely. I highly recommend using this shampoo in combination with Fructis series hair conditioner that contains coconut and glycerin to make the results even more long-lasting and noticeable.
---
PROS:
a low price;
perfect for curly gray hair;
great moisturizing effect;
sulfates and silicone-free.
---
2. Cantu Shea Butter for Natural Hair Moisturizing Curl Activator Cream – One of the Most Helpful Products

Cantu is a fantastic brand that creates products for women with straight and curly hair, and this one is also my favorite product. Whether you have curly, straightened, wavy hair, you can make use of high-quality products made by this brand. There are different series that will match your hair type and give the best results.


Cantu shea butter for natural hair is the product I find extremely helpful for my gray hair. The cream includes pure shea butter without any chemicals, or other harsh ingredients added.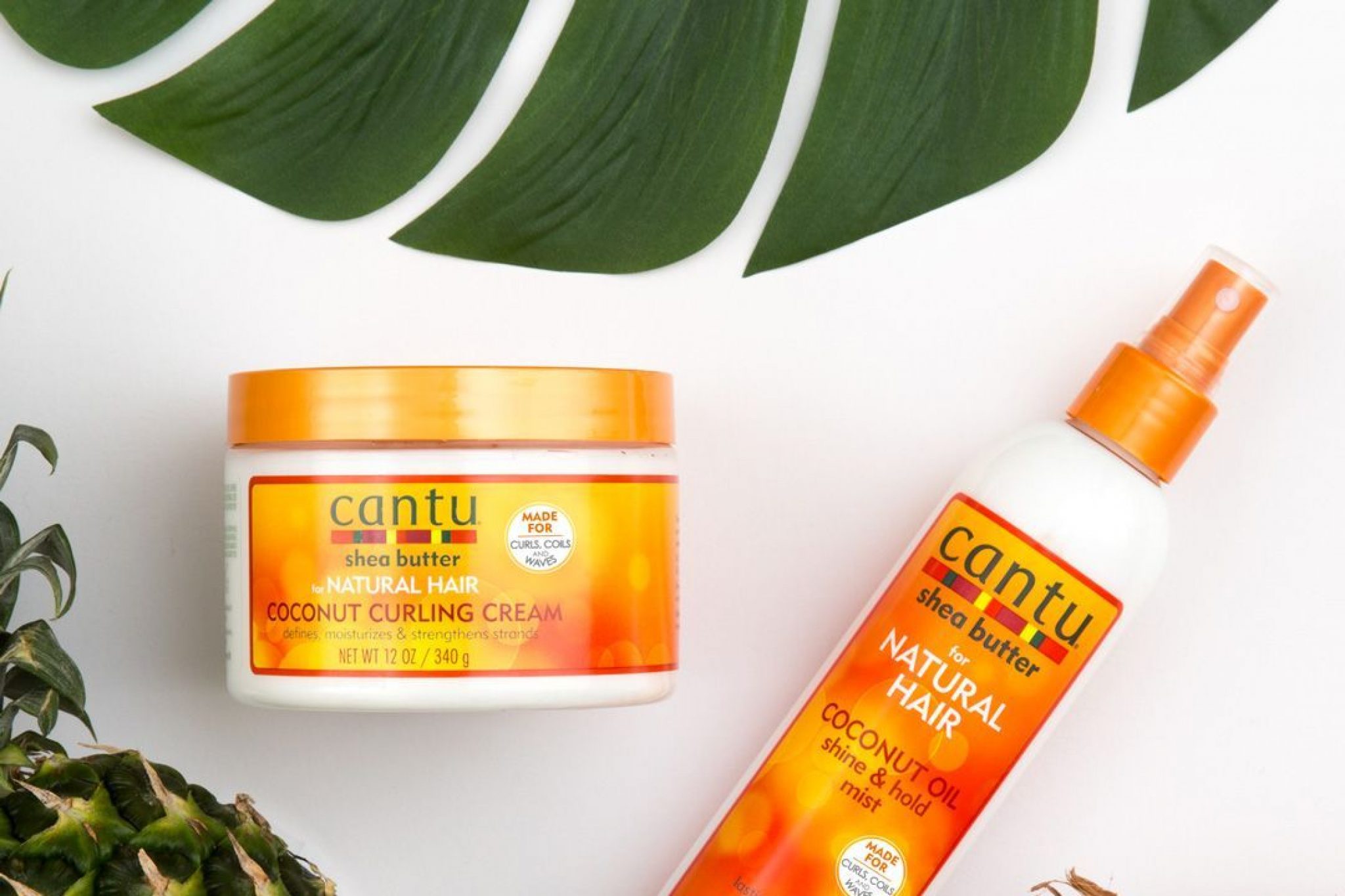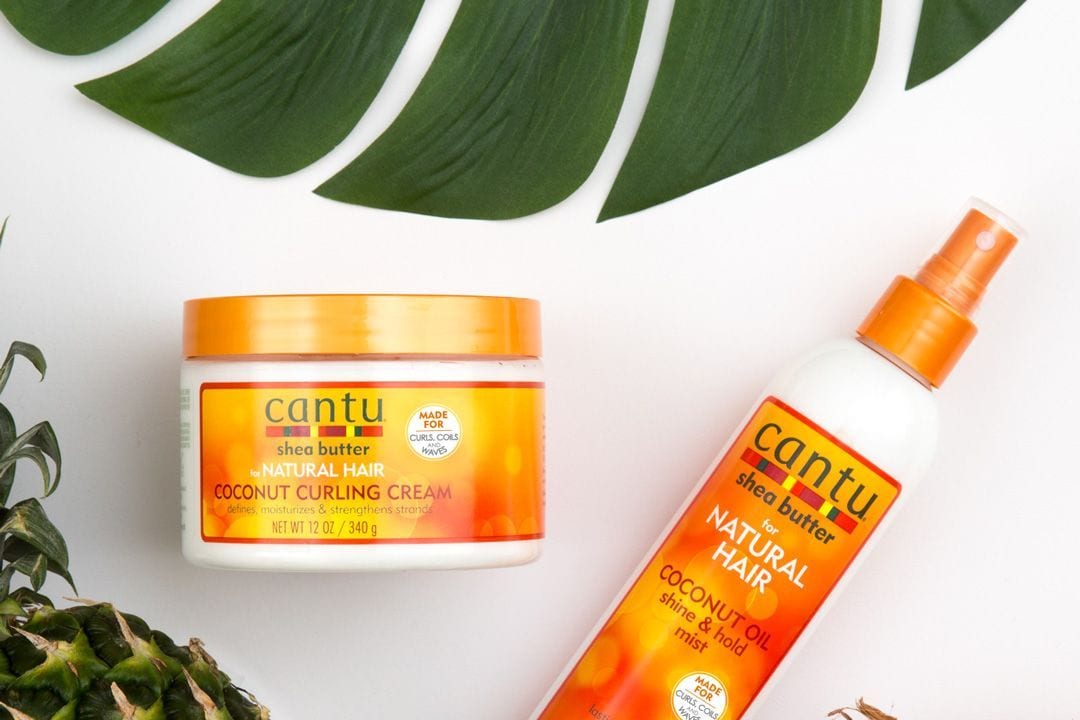 So, you can enhance your natural curls and keep your hair healthy. The price for this product is a little bit higher compared to similar ones in the market, but the results are definitely worth it.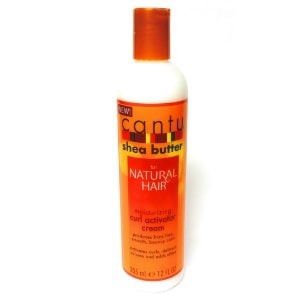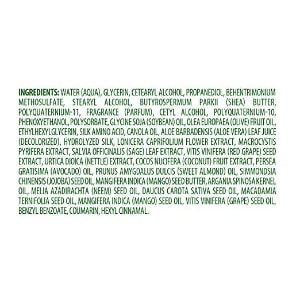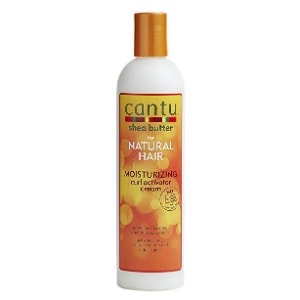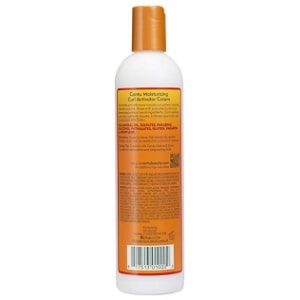 This cream contains no mineral oils, sulfates, silicones, parabens, or gluten, which is a sign of a very decent product. The item will help you add frizz-free volume and make your gray curl hair look accurate and enhanced.
---
PROS:
comes at an affordable price;
designated specifically for curly hair;
has light texture;
ensures volume and gloss;
free of chemicals and harsh ingredients.
CONS:
works better with other products from the same brand.
---
3. Cantu Shea Butter For Natural Hair Moisturizing Twist & Lock Gel – The 2-In-1 Product
Another outstanding product from this company will help you get the most of your natural curly look. This moisturizing gel will help you to de-frizz your gray hair and make it more manageable. After applying this product, your hair will be extremely soft and have a healthy, shiny look.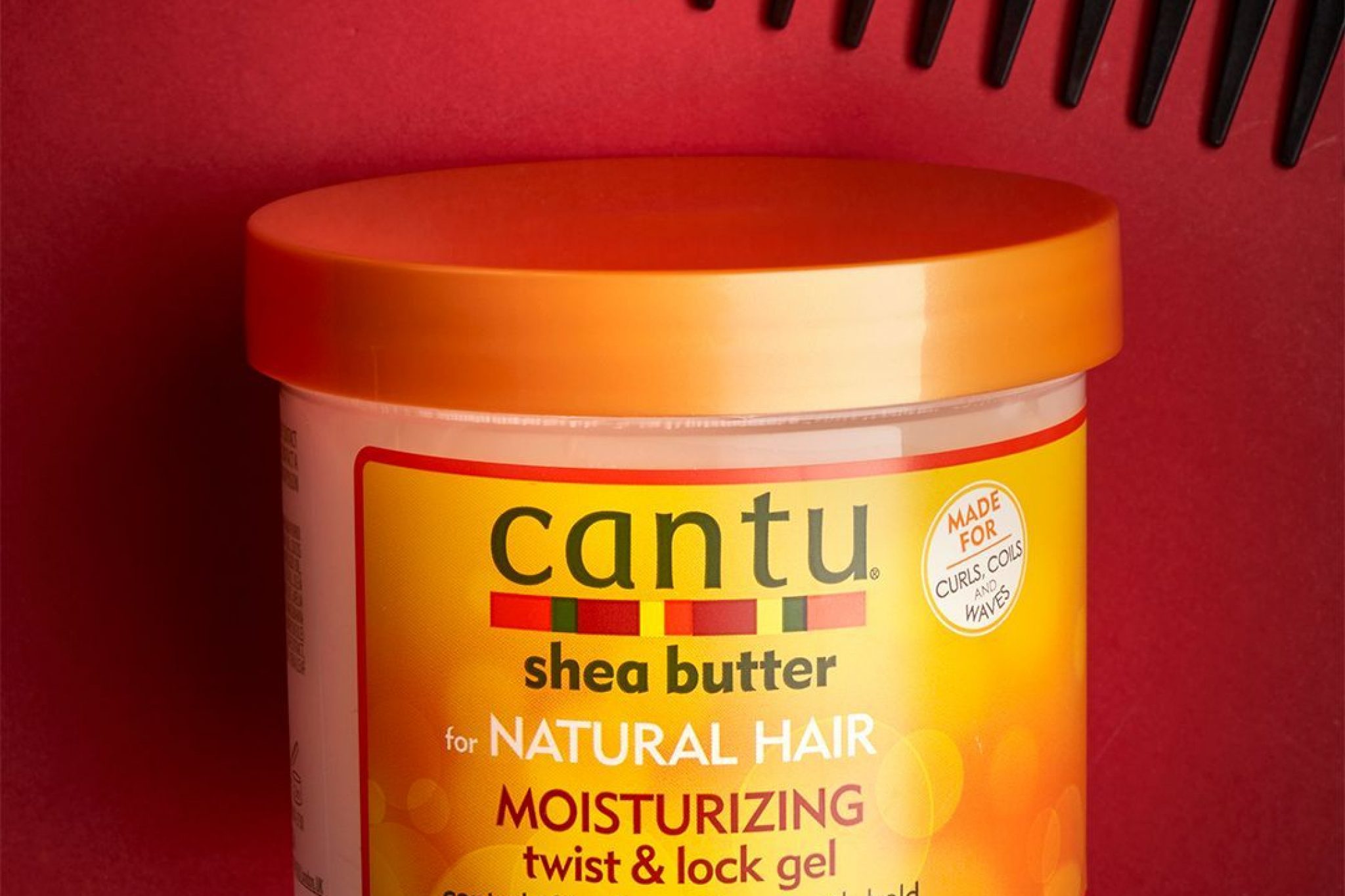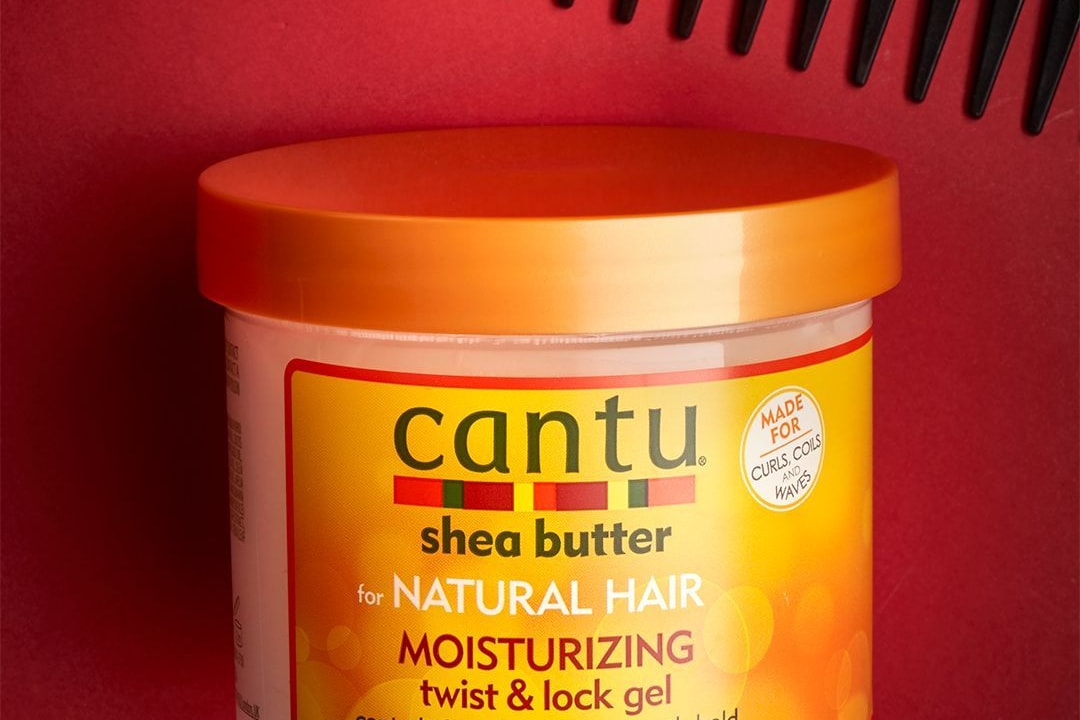 This product is completely natural and is also made of pure shea butter. It contains no ingredients that can potentially cause damage to your hair, such as sulfates, silicones, parabens, mineral oils, paraffin, gluten, propylene glycol, etc. This product helps to nourish and repair your gray hair.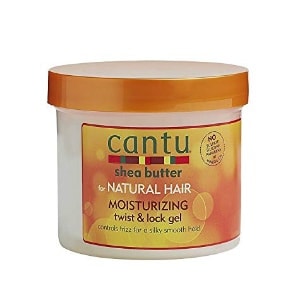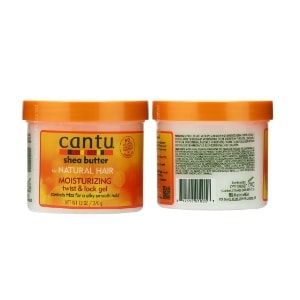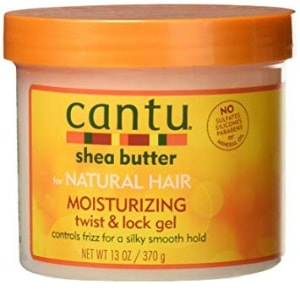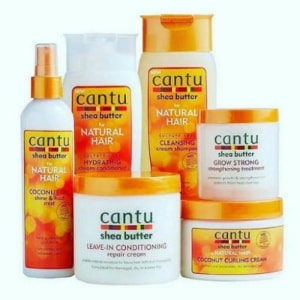 By adding this gel to your beauty routine, you will moisturize your hair and get control over it. More manageable hair will be easier to style, and also, it will be softer to touch and shiny.
---
PROS:
a nourishing effect that makes your hair silky;
frizz control;
hair is easier to manage;
no harsh ingredients.
CONS:
it works better with other products from this brand.
---
4. SheaMoisture Manuka Honey & Mafura Oil Intensive Hydration Shampoo & Conditioner – The Best Products for Naturally Curly Gray Hair
SheaMoisutre is another great company to note for women with curly hair. The company offers only natural products not just for your hair but also for your body. SheaMoisutre never tests their cosmetics on animals, which is also really good.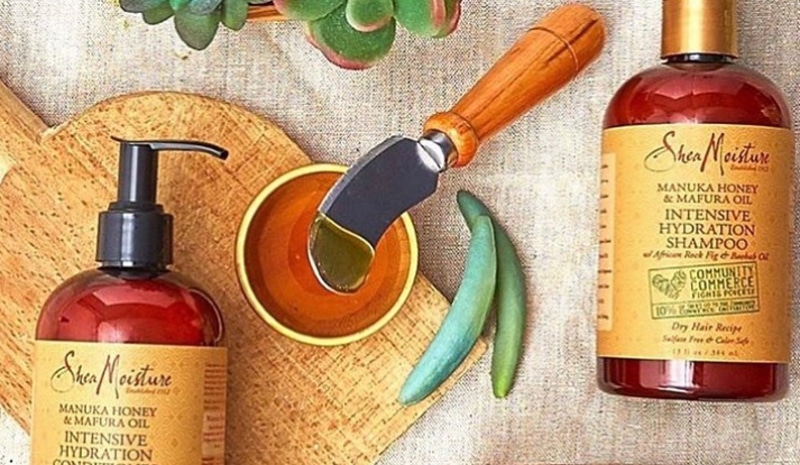 They offer not just an outstanding shampoo but the best conditioner for curly gray hair, too. This set of products has no damaging ingredients such as parabens, phthalates, mineral oils, petroleum.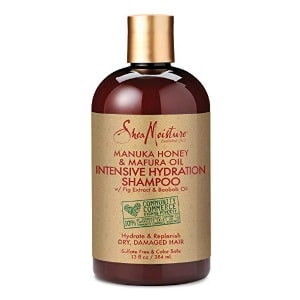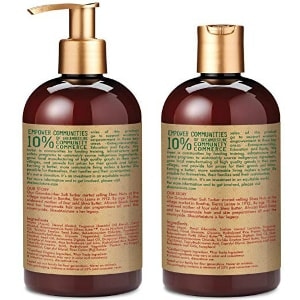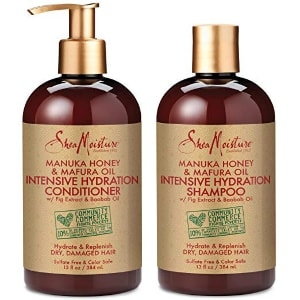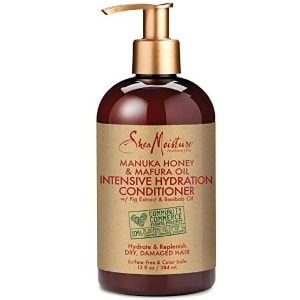 These products have a great moisturizing effect that will reduce your hair dryness and turn it into glossy hair. Among the nourishing ingredients, you will find organic shea butter, honey, baobab, and mafura.
These components help in restoring natural protective oils in your hair. As a result, you get a silky, soft, manageable, and healthy hair. It is applicable for all types of hair, but it works exceptionally well on gray curly hair.
---
PROS:
enhanced results from a set of shampoo and conditioner;
only natural ingredients;
outstanding smell;
superb moisturizing effect.
CONS:
these are pricey products.
---
5. DevaСurl Buildup Buster Hair Cleanser – One of Top Products
As curly hair requires extra attention, a lot of brand products explicitly designated for curly hair. DevaCurl is one of the best curly hair product companies. Their hair cleansing shampoo was created with the implementation of micellar technology.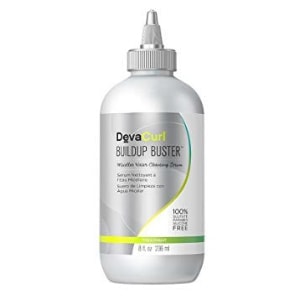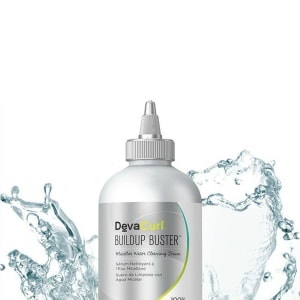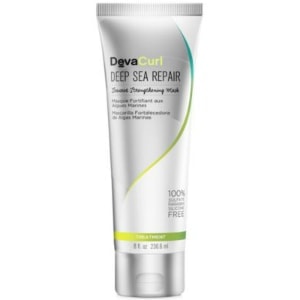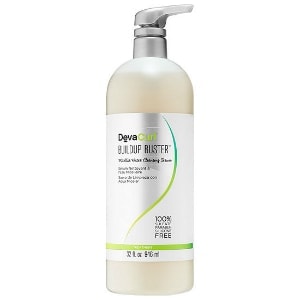 It works well with removing buildup not just from your hair but from the scalp as well. Most importantly, it won't strip moisture from your skin and hair. It doesn't contain harsh cleansing ingredients that many other shampoos do.
This product includes natural ingredients such as jojoba oil and Abyssinian seed oil. They nourish your hair, moisturize it, and make your curly gray hair shiny.
Our hair, especially gray and curly one, tends to absorb product buildup that makes the hair dull. This cleanser will bring your hair back to life fast. It doesn't include parabens, silicones, sulfate, and it is vegan.
---
PROS:
a great fragrance;
nice cleansing effect;
hydrating your hair and skin;
shiny radiant hair.
---
6. Miss Jessie's Super Slip Sudsy Shampoo – The Best Shampoo for Thin Frizzy Gray Curly Hair
Products by Miss Jessie's are on the curly hair market for 15 years. Many women choose this brand as they offer great products at reasonable prices.
This Super Slip Sudsy shampoo also can be considered as the best shampoo for dry gray curly hair. It's perfect for all types of hair, for curly or wavy hair in particular, and is good for soft cleansing and moisturizing.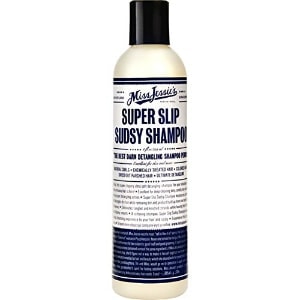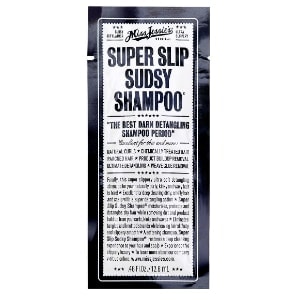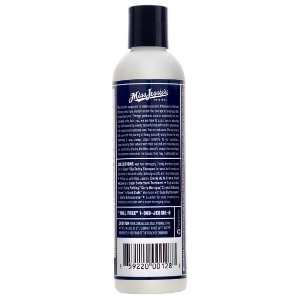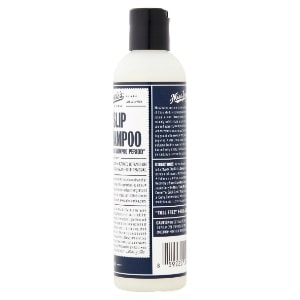 This shampoo gently removes dirt and product buildup from hair and scalp. It helps to detangle curly gray hair, restores it, and makes hair smooth and silky. With this product, your hair will be moisturized, cleansed, and refreshed with no natural oil removed. I want to note that the shampoo has a slippery consistency, and its smell of a green apple is also so satisfying.
---
PROS:
comes at a reasonable price;
great moisturizing effect;
the shiny, silky hair effect;
aluminum, phthalate, paraben-free.
CONS:
unusual slippery consistency.
---
7. DevaCurl SuperCream – The Helpful Products for Gray Curly Hair
DevaCurl has so many outstanding products so that I have included another one in the list. This fantastic cream helps to nourish, moisturize your hair, and have more control of your curls. The product contains no harsh ingredients such as sulfates, parabens, or silicone.
This cream is perfect for very curly hair as it adds shining and minimizes frizz. It contains coconut oil, which will make your hair silky, moisturized, and shiny. DevaCurl's cream also contains jojoba oil that strengthens your hair and adds elasticity. Corn starch allows frizz control. Also, this product is completely vegan and cruelty-free.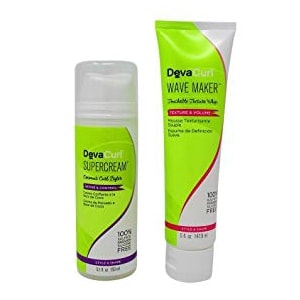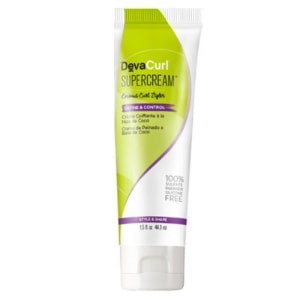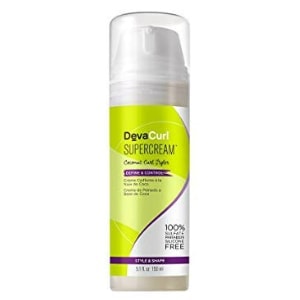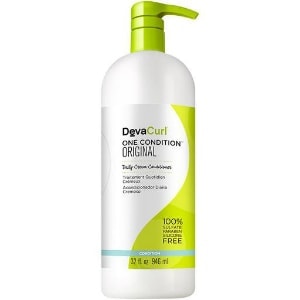 After you apply this product, you don't have to rinse it. Just style your hair, and you are all ready to go. Tame your curls and make your everyday look stunning!
---
PROS:
perfect for very curly hair;
sulfate, paraben, and silicone-free;
better hair control;
hair softness, volume, and radiance.
---
8. DevaCurl Styling Cream, Define and Control, Touchable Hold – The Best Styling Products for Fine Gray Curly Hair

This product is perfect for fine and thick curly hair. Styling cream by DevaCurl is a remarkable one when it comes to moisturizing and hydrating gray curly hair and minimizing frizz. It's is also free of sulfates, parabens, and silicones. What is more, these products are not tested on animals.


The product is botanically infused so your hair will be healthy, shiny, and well-manageable. The cream contains jojoba oil that will work on straightening your hair. Tapioca starch is good to make silky texture and get control over frizz.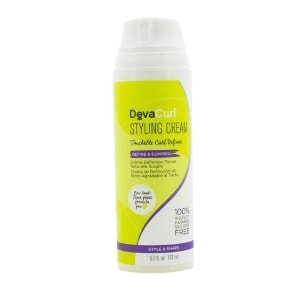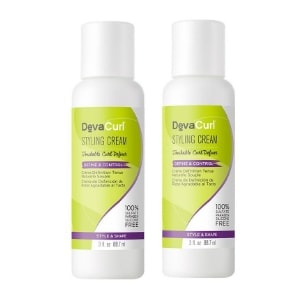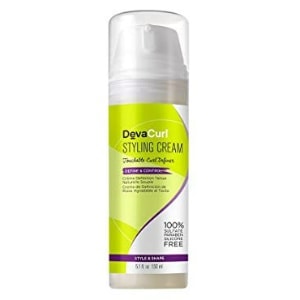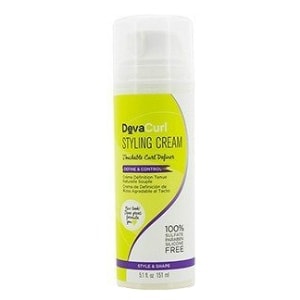 This styling cream is one of the greatest curl-enhancing products that will help you tame your curls effectively. After using this product, your hair will be deeply moisturized, and fighting frizz won't be a problem.
The product has a fresh scent of lime and zest, which is very pleasant. I have noticed that if you use this cream with other company's products, you will achieve even better results.

---
PROS:
hydrating and nourishing;
no harsh ingredients;
behaving frizz-free hair.
CONS:
a high price tag;
works better in combination with other products of this brand.
---
9. Advanced Climate Control Defrizzing Shampoo – The Best Nourishing Shampoo for Curly Grey Hair
Ouidad is a great brand that specializes in different types of curly hair, so be sure that your gray curly hair will get all the care needed. This brand is present on the market for 30 years, and the company knows everything about loose, tight, and messy curls.
This product works well to de-frizz your hair. Start your day by washing your hair with this shampoo, and you will be impressed with results.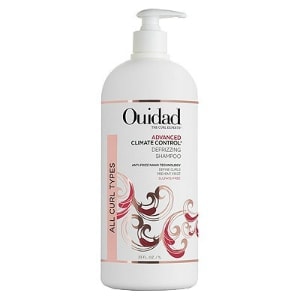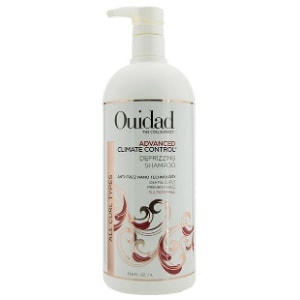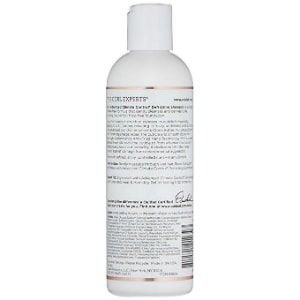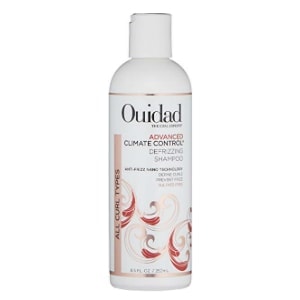 This shampoo formula has no sulfates. It keeps your hair nourished and moisturized. Also, it contains silk proteins that serve as a barrier to prevent frizz.
As a delightful bonus, this shampoo has UV filters that reduce the hair damage caused by some environmental aggressors. After the use of this product, you will get shiny, behaving hair in any weather and climate.

---
PROS:
pleasant scent;
frizz prevention;
excellent moisturizing;
deep nourishment.
CONS:
a small bottle;
quite expensive.
---
10. DevaCurl Wave Maker – Among the Best Products for Curly Gray Frizzy Hair
As you can see, DevaCurl is definitely one of the best brands for gray curly hair as it's all about your curls. They have a wide range of products that can tame your hair and make it stronger, shiny, and healthy. This particular product adds volume and enhances your natural curls.
The product impresses with a light and fresh scent of lemongrass. If your wavy hair requires extra frizz control, then this product is definitely a great option. The WaveMaker includes moringa seed and extract of passionflower.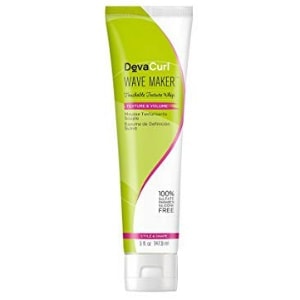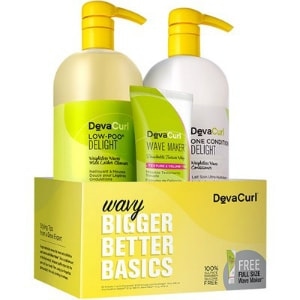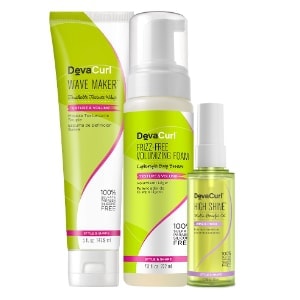 Every time you use this product, well-behaved waves are guaranteed. Your hair will be less dry and will gain its natural shine. Its consistency is very light, which allows you to achieve a bigger hair volume.
The product is free of sulfates, parabens, mineral oils, and gluten. That's why this brand is a beauty awards winner for the best curly and natural hair products available in the market.

---
PROS:
enhanced curls;
herbal scent;
frizz control.
---
11. Curls Blueberry Bliss Control Jelly – The Last but not the Least Helpful Product
This product deserves to be on this list of the best curly hair products. This brand provides products for curly hair not just to adults but to babies as well.
This item will help you get a long-lasting effect of shiny frizz-free curls. The product doesn't contain any silicones, sulfates, parabens, synthetic oils, or fragrances, so it's completely safe to use.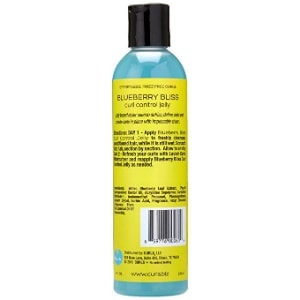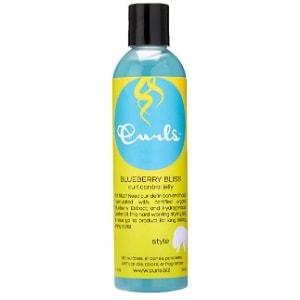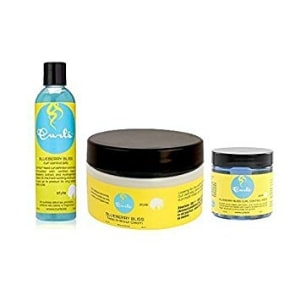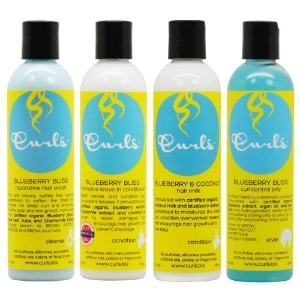 Also, it's a perfect option if you want to repair damaged hair and protect it after. After the usage, you will get a well-behaved hair without frizz. The jelly consistency also allows for moisturizing your hair the best way. The ingredients are fantastic as the product includes castor oil, chamomile, and blueberry extract.

---
PROS:
reasonable price;
frizz control;
radiant glossy hair.
CONS:
desired results appear in combination with other products of this brand.
---
Answering Popular Questions About Taking Care of Gray Curly Hair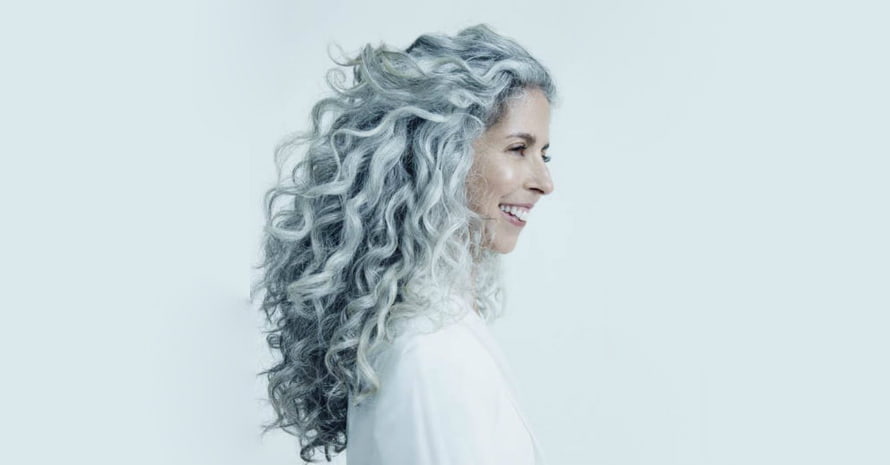 A lot of women ask me questions regarding gray curly hair. These questions are all quite similar, so I decided to answer the most popular ones to give you a better understanding of hair care. Here are the top questions and my best answers to them.
Are there any differences between hair balm and hair conditioner?
Hair conditioner is a product that contains silicones as base ingredients, and it works only on the surface of your hair. It's supposed to moisture, smooth your hair, make it shinier, and facilitate the styling process.
However, the results won't be long-lasting. Therefore, you need to use it every time you wash your hair and leave it for a few minutes to let it soak in your hair.
Hair balm is a product that works on a much deeper level of your hair. It doesn't work on your scalp, but it perfectly works to regenerate hair and moisturize it deeply.
You should apply hair balm the same way you apply your mask, but there is no need to massage the product into your scalp. The results from the hair balm will be more long-lasting.
How to straighten curly gray hair at home?
Taking proper care of gray curly hair is quite challenging. If you like your hair straighten, here are some great tips that are easy to follow at home. First of all, wash your hair with shampoo, and don't forget to use a hair conditioner that will significantly facilitate the styling process.
Dry your hair and after this, spray heat protection on it. It's obligatory to keep your hair healthy and minimize the impact of heat on it. Then, you can use a hair straightener and in the end, treat your hair with some oil serum.
To make the effect long-lasting, put your hair back at the end of the day to make it less oily. If needed, use dry shampoo. This way, you won't have to repeat the process every day.
What salon procedures for straightening curly gray hair are the most effective?
In my professional opinion, a keratin treatment is the most effective way to straighten not just curly gray hair but curly hair in general. It becomes increasingly popular among women from all around the world because it's the safest technique for hair as keratin is a natural protein that our hair contains.
With age, keratin level decreases, and this kind of treatment will make your hair not just straight but glossy, smooth, and shiny. The procedure is quite expensive, but the results will last up to 6 months. You can repeat it again by doing no damage to your hair.
So, How to Choose the Best Hair Care Products for Gray Curly Hair?
Taking good care of gray curly hair is a challenging task. However, I hope that this article gave you great hints about proper care for your curly hair.
I have provided the list of products that I tried by myself, and I believe they can have excellent results on your hair, too. Remember that you don't have to stick to a product if you see that it doesn't work on your hair the way you expected it to do.
Keep experimenting with a different product to find the best shampoo for curly gray hair and other helpful products. If you don't like a particular shampoo or hair balm, then go for a new one.
Once you find the perfect set of hair products, you will be satisfied with the results. Love yourself and don't forget to pamper yourself with great products and constant care to look gorgeous every single day.
Some products on this list are less expensive, some of them are pricey. However, all of them are professional and designated specifically for curly hair. Have you noted any of the products reviewed here?
Which product from the list have you already tried? I would love to hear what products you use for your curly gray hair. Let me know in the comments!
Last update on 2022-12-11 / Affiliate links / Images from Amazon Product Advertising API