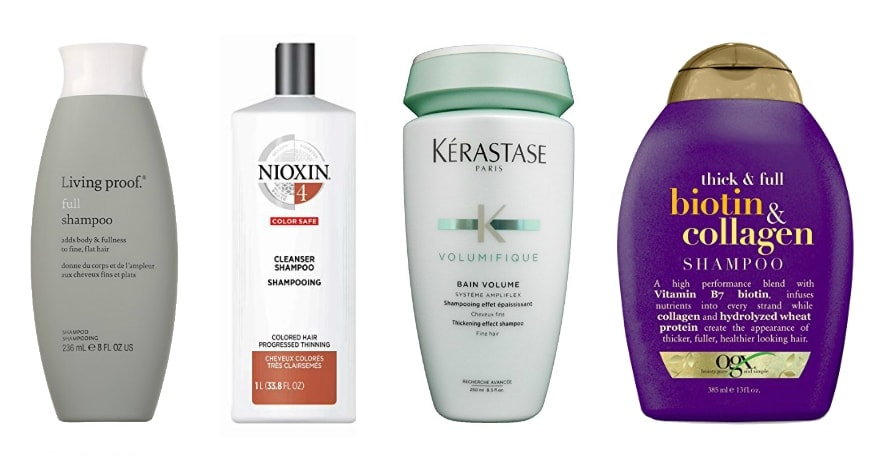 Hello, ladies! It's Monica, and today I'm going to bring up quite a challenging topic. Yeah, fine and thinning hair. You want it to look fuller and thicker, but all the shampoos you've tried on just made things worse? Hair looks flat and limp right after washing? If that is the case, you probably haven't found the best shampoo for fine hair yet. And there are quite a few of them!
Looking for the best drugstore shampoo for fine hair that doesn't cost a fortune? Do you need a dandruff shampoo for fine hair that combats flaking and itching? Want to try out the best dry shampoo for fine hair to reduce the number of washes? Then this post is just for you!
Here, I will review my favorite shampoos for thin, limp hair. Also, I'm going to tell you how to make a shampoo for thin hair on your own, using liquid castile soap, essential oils or even oatmeal. Have I just piqued your curiosity? If so, let's get down to business.
Best Shampoo for Fine Hair: 15 Reviews & Pros and Cons
Here are 15 of my favorites that will make thin hair look fuller, thicker, and more voluminous. Enjoy!
1. Living Proof Full Shampoo – Best Shampoo for Fine Color-Treated Hair
This sulfate-free shampoo for fine hair features a gentle formula that is safe even for color-treated locks. It's a great product for those with baby thin hair – it looks thicker, fuller, and lifted after the wash.
2. Best Thickening Shampoo for Fine Hair – Kenra Volumizing Shampoo and Conditioner Set
For me, this is the holy grail of protein shampoo and conditioner for fine hair. These products gently clean and condition your locks without weighing them down. The protein-enriched formula restores hair manageability and strength.
3. Schwarzkopf Essence Ultime Biotin Volume Shampoo – Best Shampoo for Baby Fine Hair
Just like many other shampoos in this rating, this one was developed specifically for fine, limp hair. Its formula gently cleanses and strengthens your tresses without weighing them down. As a result, you get incredibly soft hair that has body and volume.
4. Nioxin System 4 Cleanser Shampoo – Best Shampoo for Fine Thin Hair
Using this product on a regular basis, you'll see amazing results – just arm yourself with patience. It may take up to several months to renew your hair, making it clean, thicker, and healthy-looking.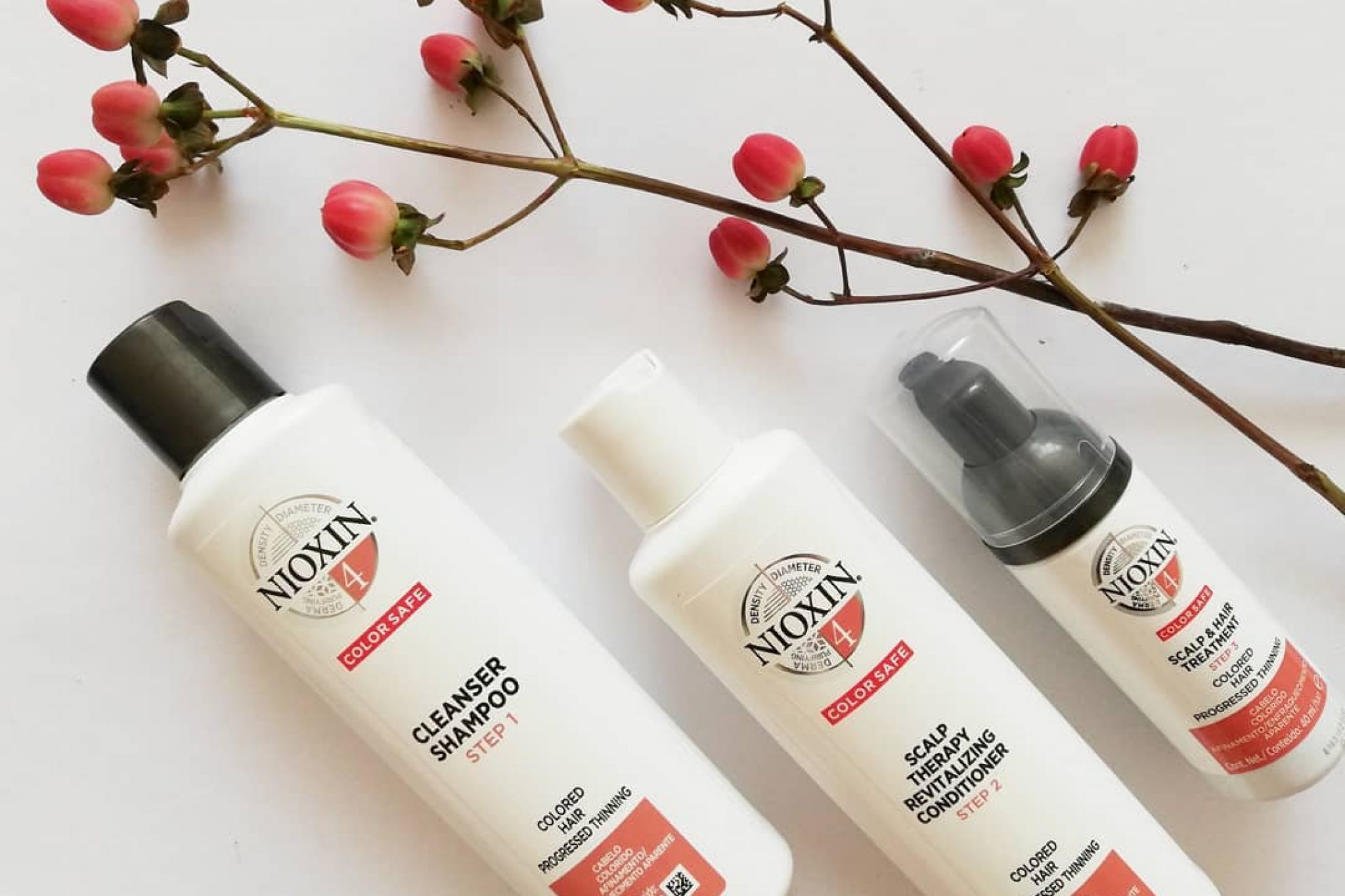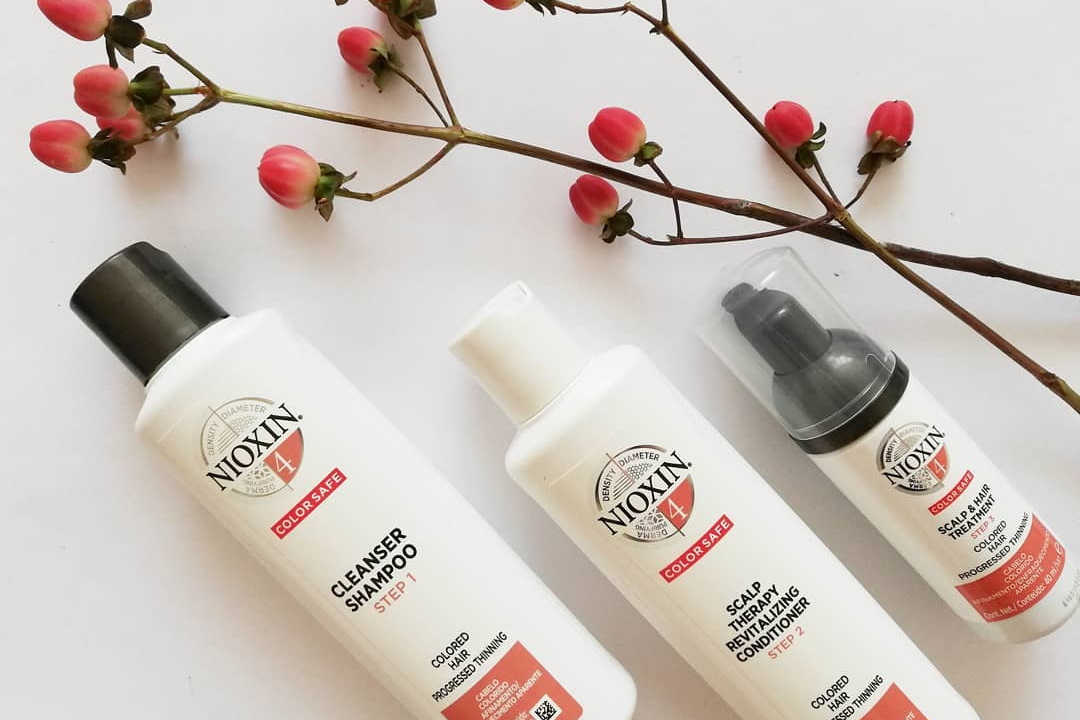 This Nioxin shampoo helps with hair loss and thinning hair, encourage new hair growth, and doesn't leave a residue.
5. Best Natural Shampoo for Fine Hair – SheaMoisture Mango & Carrot KIDS Extra-Nourishing Shampoo and Conditioner
Designed specifically for kids, these shampoo and conditioner are made from all natural ingredients. Mango butter and carrot oil strengthen and nourish hair while cleansing it. And organic raw shea butter moisturizes and smoothes your kid's locks making them soft, lightweight, and manageable. Both these products are safe for daily use.
6. BIOLAGE VolumeBloom Shampoo – Best Volumizing Shampoo for Fine Hair
This BIOLAGE shampoo will leave you with shiny, voluminous, and bouncy tresses. Its gentle paraben-free formula is suitable for both natural and color-treated hair.
7. Pantene Pro-V Sheer Volume 2-In-1 Shampoo & Conditioner
This Pantene shampoo is a part of the Pantene Sheer Volume system designed specifically to give your tresses volume, lift, and control.
This 2-in-1 shampoo and conditioner gently cleanses your hair, moisturizes it, and helps to make curls more textured. It contains collagen, pro-vitamins, and antioxidants to make your hair full, shiny, and light.
8. Paul Mitchell Tea Tree Lemon Sage Thickening Shampoo and Conditioner Set
This Paul Mitchell shampoo refreshes your scalp and mane with tea tree, sage, peppermint, and lemon extracts. It helps to boost volume, strengthen each strand, and protect against split ends. After using this shampoo and conditioner set, hair feels soft, frizz-free, and full. The only drawback is the price. On the other hand, bottles are quite large.
9. Aveda Pure Abundance Volumizing Shampoo – Best Shampoo for Fine Oily Hair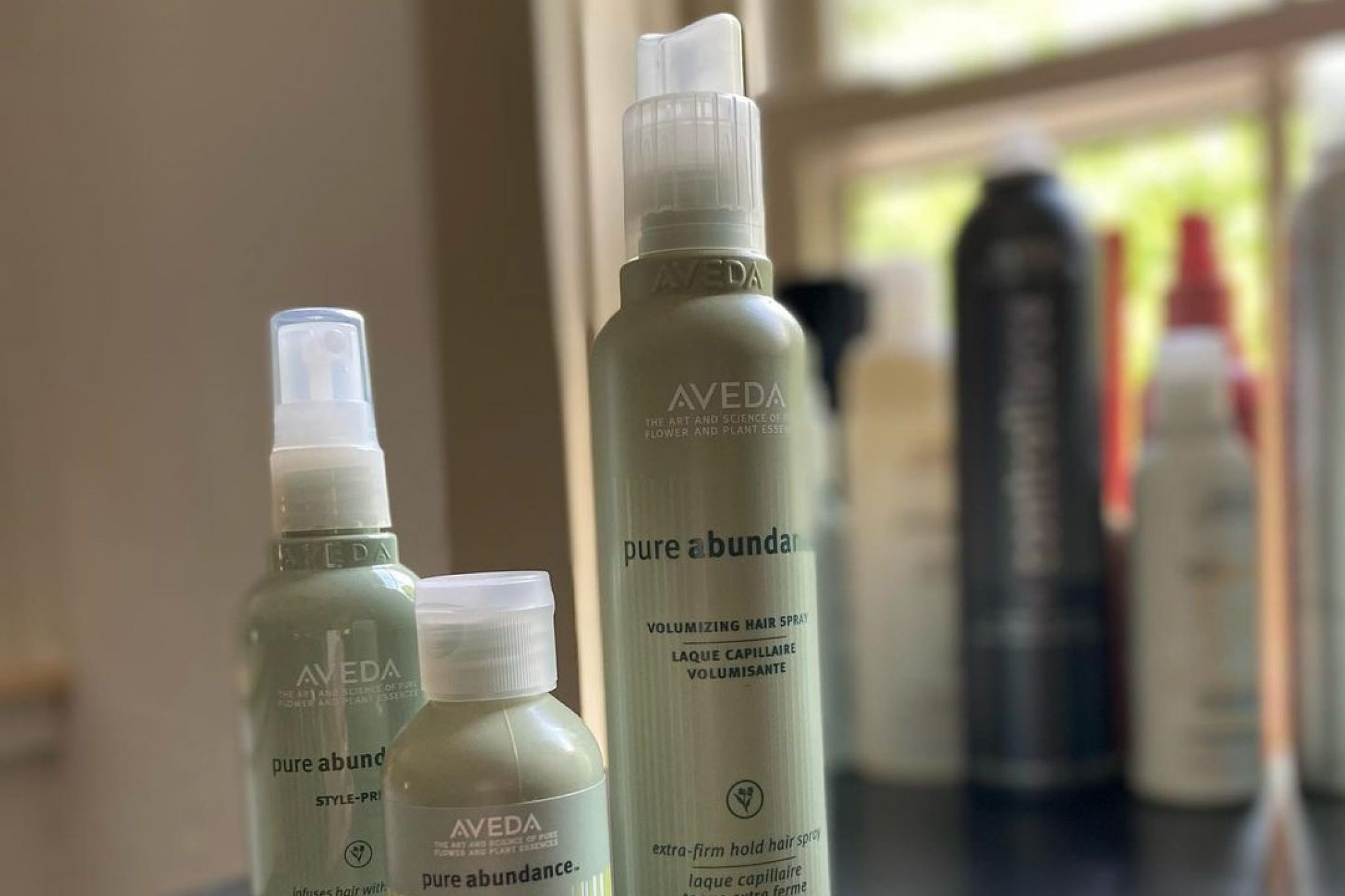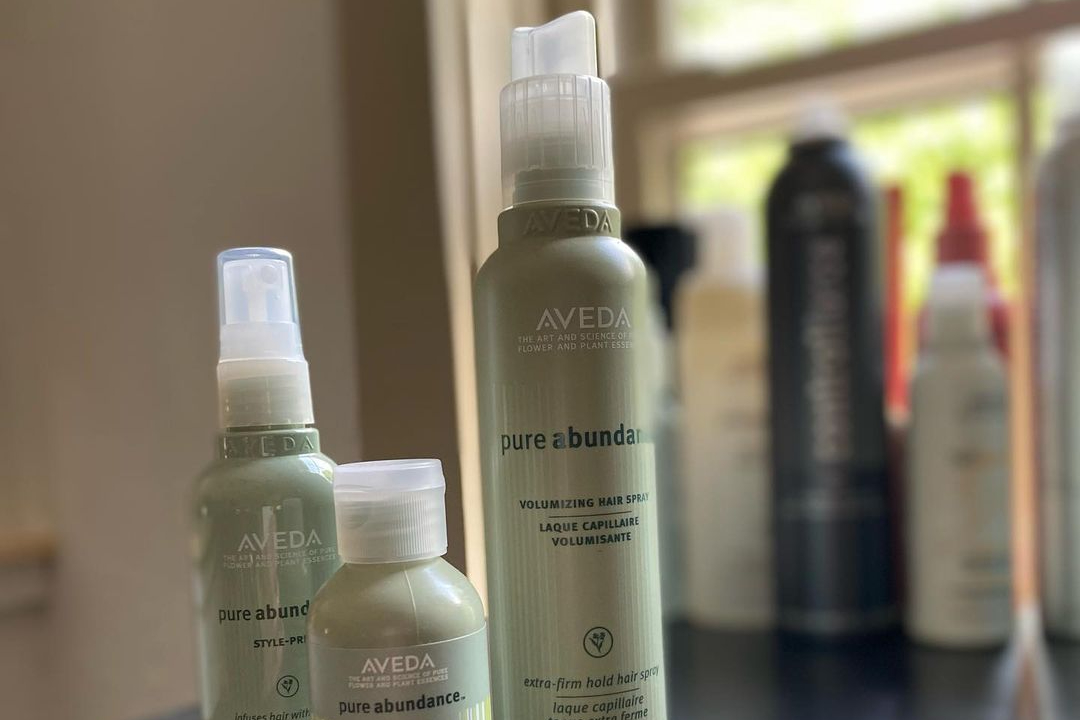 Made in the US, this Aveda shampoo contains organic acacia gum from Chad, Africa. In hair products, this ingredient is believed to be especially beneficial for fine, dry or damaged hair. The shampoo helps to create extra volume and body for thin locks, making them fuller. Hair feels very clean, so it's a good shampoo for fine oily hair.
10. Kerastase Resistance Bain Volumifique Thickening Effect Shampoo
The ampli ciment complex of this shampoo is designed to treat fine vulnerable hair. The product gently cleans hair and strengthens each strand without weighing down. Hair looks fuller, more voluminous, and more textured. This volumizing shampoo for fine hair features light, yet creamy enough formula that is perfect for thin tresses. And the bottle lasts a long time, so it's totally worth every penny.
11. OGX Thick & Full Biotin & Collagen Shampoo – Best OGX Shampoo for Fine Hair
After the very first shampooing, hair looks fuller and feels thicker. This product contains provitamin B, biotin, and collagen that encourage hair growth and strengthen each and every strand. It's suitable for most hair types, including oily, damaged, and color-treated hair. To achieve better results, use this shampoo with a matching conditioner by OGX.
12. Wella Enrich Shampoo & Conditioner Fine to Normal Hair – Best Shampoo for Fine Damaged Hair
When paired with a matching conditioner, this Wella shampoo repairs and protects dry damaged strands. This duo will leave you with soft and smooth locks that have body.
I like everything about these products, but there is a tiny inconvenience. The packaging doesn't include a pump, and you will probably need one.
13. Redken High Rise Volume Lifting Shampoo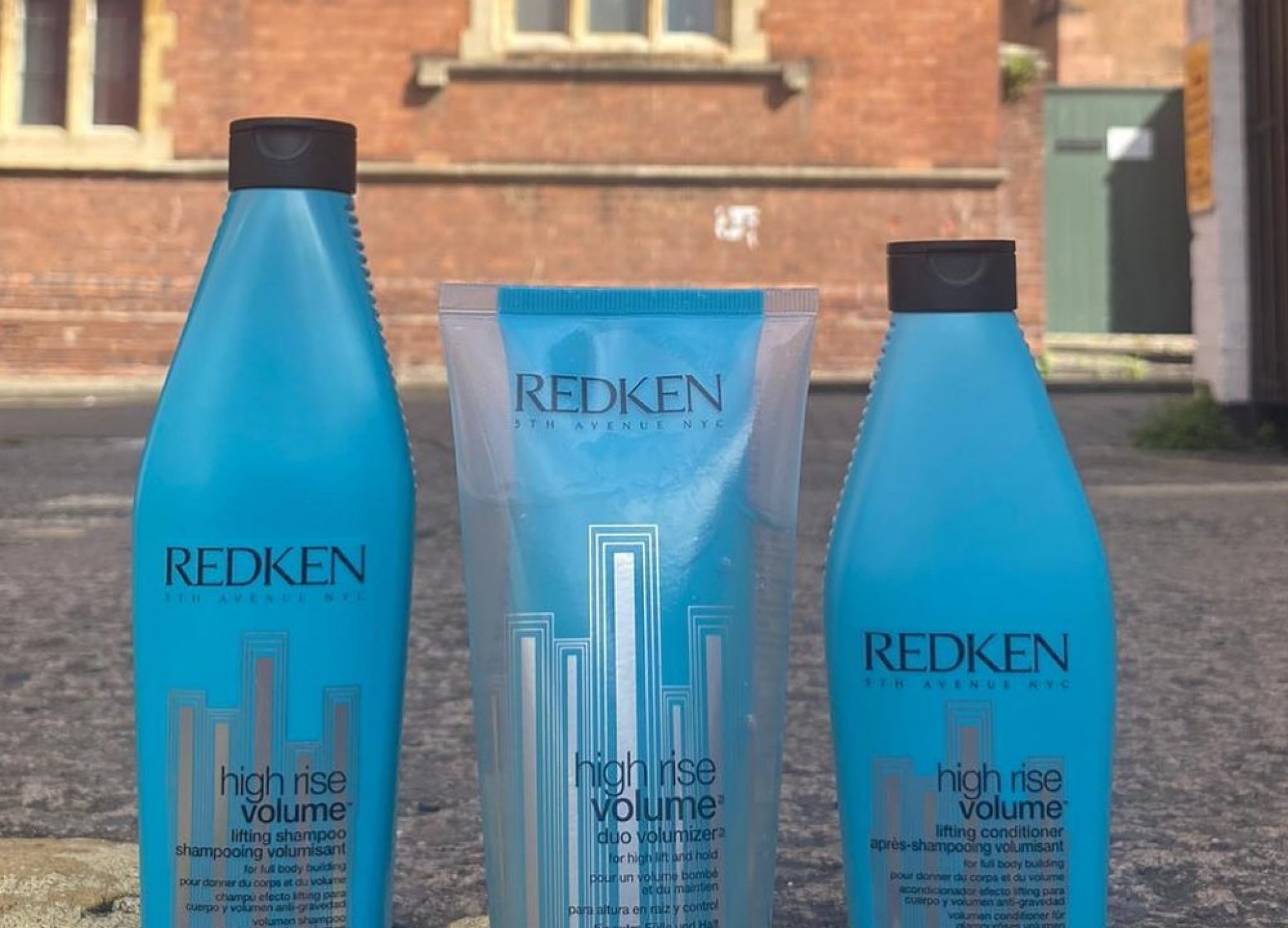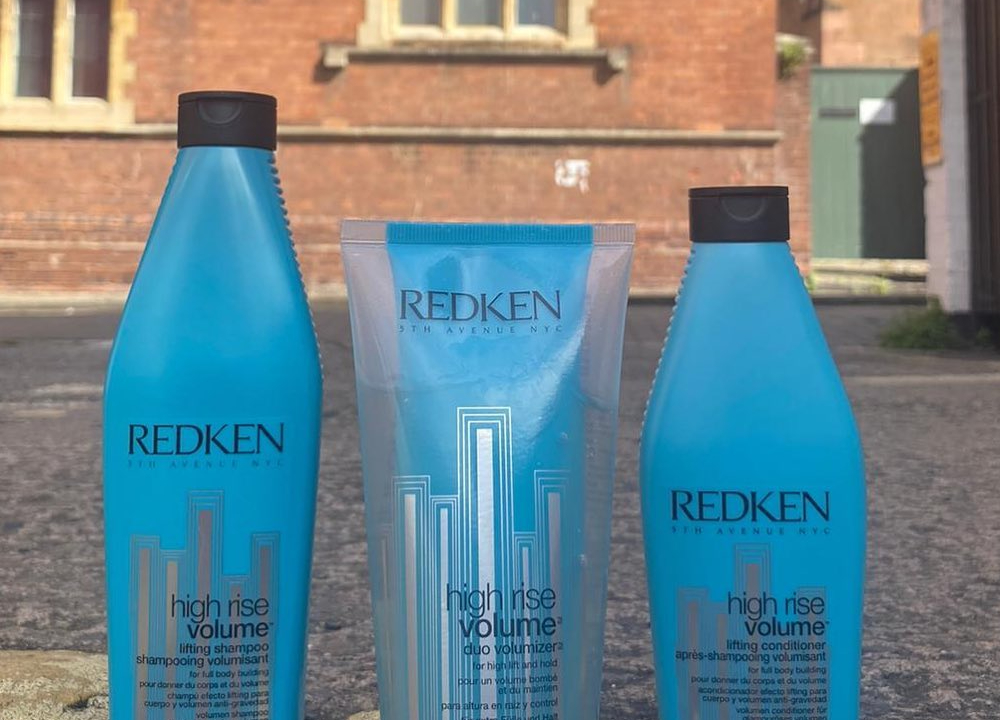 The lightweight formula of this shampoo seems to be made especially for those with fine hair. Still, this product works well for all hair types. Personally, I love how soft and manageable my locks get after shampooing. As for the volumizing effect, this shampoo may be not so impressive, when compared to its peers. Still, it gets the job done.
14. Dove Nutritive Solutions Oxygen Moisture Shampoo
The moisturizing formula of this Dove shampoo is meant to hydrate your locks, making them soft and smooth. It's claimed to leave your hair with up to 95% more volume vs. flat, limp tresses. In actual practice, its volumizing effect isn't so impressive. On the bright side, this shampoo is rather cost-effective, especially when compared to its peers. To get even better results, use it with the Dove Nutritive Solutions Oxygen Moisture conditioner.
15. Davines OI Shampoo – Best Davines Shampoo for Fine Hair
Besides other beneficial oils, this Davines shampoo contains roucou oil that helps to strengthen hair and protect it against the effects of aging and environmental change. All in all, this shampoo performs nicely and pairs well with the conditioner from the same product line. It leaves hair voluminous, shiny, soft, and nourished.
How to Make a Homemade Shampoo for Fine Hair?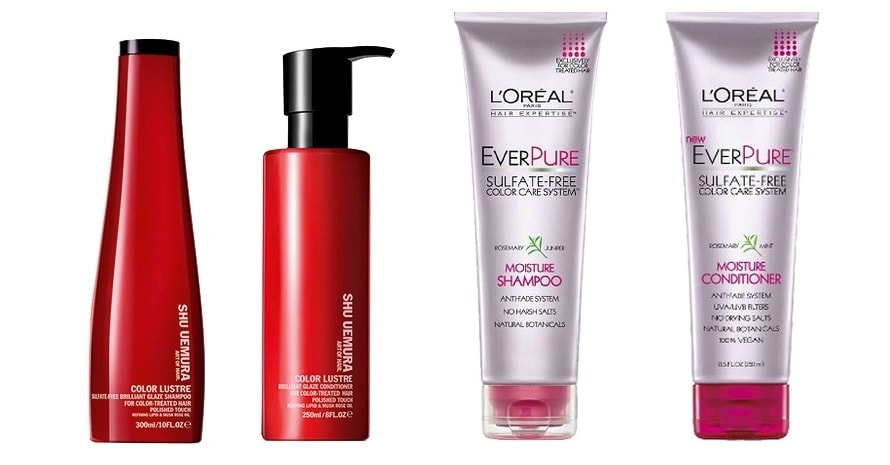 It's thought that using an organic shampoo for fine, thin hair is the best option. There are no harsh chemicals in such a product, but it's hard to find, and the price isn't that attractive. If you want to be absolutely sure that your shampoo doesn't contain sulfates, parabens, and so on – another option is to make a homemade shampoo. There are quite a lot of various recipes, and I don't want to copy-paste them. I'd rather share with you one of my favorite homemade shampoos that works great on fine hair.
Many homemade shampoos are based on liquid castile soap that works as a cleanser. You can add essential oils of choice like olive oil, lavender oil, jojoba oil, and more. Some people wash their hair using the mix of oatmeal and baking soda or egg yolk and honey. That's a way of trial and error, and you may need some time to figure out what works for you.
Keep in mind that homemade shampoos with essential oils aren't tear-free, so it's better to keep your eyes closed when shampooing (just be careful not to lose your footing in the slippery shower). Make sure that you're not allergic to any ingredients of your homemade shampoo.
Pregnant women and people suffering from epilepsy should avoid using bay-laurel, lemon, and rosemary essential oils because they can trigger contractions or seizures. Lemon oil can also cause photosensitivity.
To Sum Up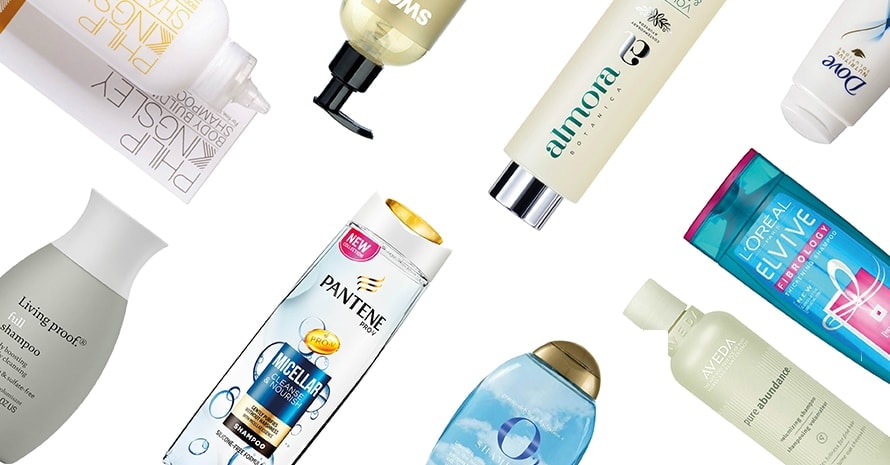 So, here are 15 shampoos for fine hair for every taste and budget. Some of them work for both men and women. Whether your hair is prone to oiliness, dry or damaged – you have some options to choose from. Many products on my list are safe for color-treated hair, and they can give you amazing results without fading the color. The primary goal of these shampoos is to make your tresses look thicker and fuller, giving them body and texture. And this shiny, voluminous, and full of life look is just priceless, right?
Ladies, do you have any questions? What is a good shampoo for fine hair for you? What other products do you use to keep your tresses looking full and thick? Please, leave your comments below!
Last update on 2022-12-11 / Affiliate links / Images from Amazon Product Advertising API