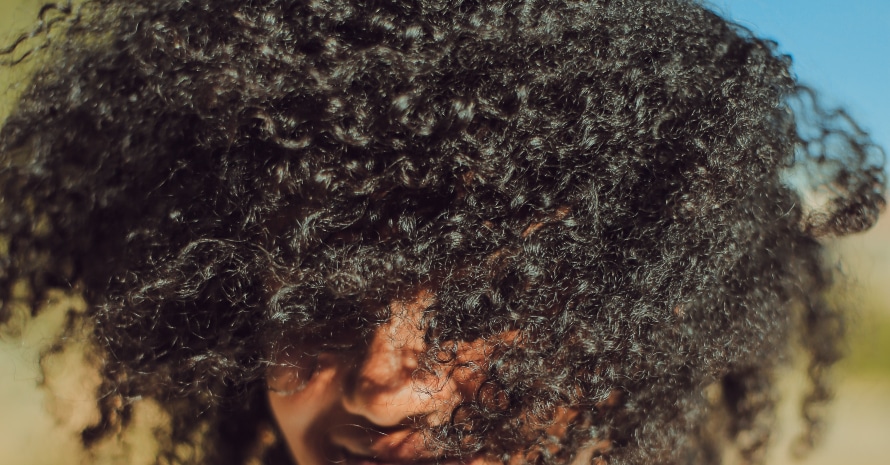 The iconic perms from the 80's are returning and might be hotter than ever. Wavy, loose, bushy — you can choose any perm variation these days — but make sure you focus on one major aspect, i.e. the upkeep. A perm is short for 'permanent wave' (read as chemically processed hair that tends to break and lose its natural shine).
Pros
Best choice for brittle, dry, chemically processed hair
This shampoo hydrates your tresses like a pro
Moisturizes your hair to control frizz and define curls
Top Pick
Pros
Best choice for brittle, dry, chemically processed hair
Runner-Up
Pros
This shampoo hydrates your tresses like a pro
Best Value
Pros
Moisturizes your hair to control frizz and define curls
This means that after wave-ing your straight hair goodbye, upgrading your hair care arsenal is a must. In this post, you'll learn a lot on the topic and possibly even find the best shampoo for permed hair for you.
7 Best Shampoos for Perms Hair Reviewed
If you recently got your locks permed, you should adjust your hair care routine to suit your updated bouncy crowning glory. When it comes to permed hair maintenance, the key products are a nourishing shampoo and conditioner (preferably created specifically for cleaning and treating this gorgeous hairstyle).
The list I've put together (along with the reviews you'll find below) is aimed at helping you lay your hands on the best shampoo for perms.
1. Davines NOUNOU Shampoo for Perms: Hydrating & Softening
So, you've tried tons of shampoos for treating your frizz-prone and kinked locks, but to no avail? Chances are this product will cure your mane (or at least make a huge positive difference by boosting your permed hair's health and vibrancy).
NOUNOU is my personal favorite, and I know a lot of experts agree with me on this one. It works for most hair types and lengths, prevents your locks from breaking, leaves them clean without drying, and lathers up really well.
When applied in combination with NOUNOU conditioner (they pair together so well!), this shampoo leaves your strands soft, shiny, perfectly moisturized, and free of dandruff. I have extremely sensitive skin, and it had no reaction to this cleanser when I ran it through its paces. Because the product is so rich, a tiny quantity goes a very long way.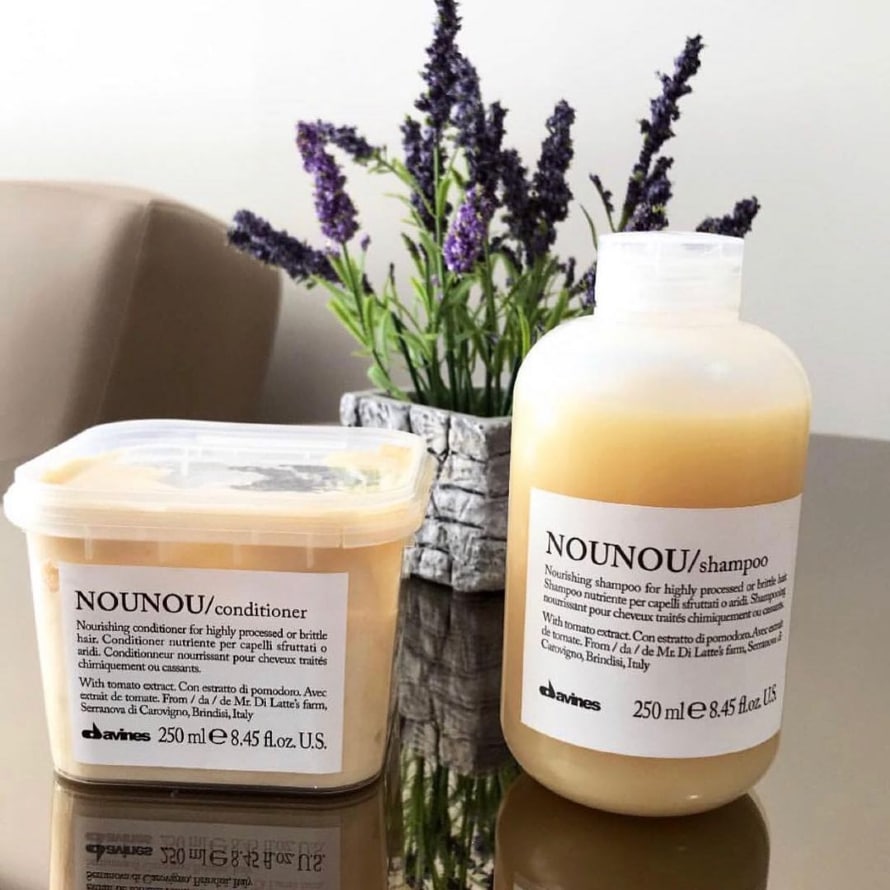 On an additional plus side, the product doesn't weigh permed hair down. On the contrary, it makes your strands feel fuller and bouncier. It also comes with a fresh scent that's not too overpowering.
To me, NOUNOU smells like nature. Overall, this is hands down the best cleansing hair product for permed hair and a true game-changer. It's expensive, but the results are definitely worth every dollar.
PROS:
Hydrates and softens your hair
Prevents breakage and split ends
The 8.45 fl.oz bottle of this shampoo will last you a very long time. Nice, light scent
Best choice for brittle, dry, chemically processed hair
CONS:
Not the cheapest shampoo out there, but is worth the money for sure
2. Framesi Color Lover Shampoo After Perm
Have you been on the prowl for top-notch perm hair treatment? Consider you've already found it with this fantastic product. This intensely hydrating and curl-defining shampoo is popular because of its gluten-free, sulfate-free vegan formula, capable of boosting your curls, infusing them with incredible natural radiance, as well as eliminating frizz.
Just use it on wet hair, massage it well for a few minutes, and then rinse it thoroughly with lukewarm water. Let your hair air dry or style it to your preference, and you're done.
The Framesi brand is known on the hair care scene for its top-level formulas that bolster hair health and save its color. This all-natural nutrient-packed nourishing cleanser is gentle enough to apply on permed hair and is capable of adding beautiful definition to your irresistible curls. And the 33.8 fl.oz bottle will last you many months.
Packed with such beneficial ingredients as quinoa, aloe vera leaf juice, and a multitude of vitamins, Framesi Color Lover shampoo prevents dry, dull hair while controlling sebum production.
The product excels in volumizing your crowning glory and refreshing your scalp. Moreover, it makes your hair color last almost 100% longer! Chances are this shampoo will become your go-to answer to the 'How to maintain your perm?' question.
PROS:
This shampoo hydrates your tresses like a pro
It makes your locks soft and glossy
Adds volume and emphasizes curls
All-natural and perfect for perms/natural curls
Comes with thermal and UV protection
CONS:
A bit on the expensive side, but the indulgence is worth it
Might dry extremely coarse hair
3. Matrix Total Results Shampoo: Best Bang for Your Buck
This product is aimed at improving permed, as well as severely damaged/bleached hair. Use it the three-step way as the brand's instructions recommend, and it will likely save your mane's health.
Of course, it's not a snap of your fingers so that your extremely damaged and chemically processed hair is magically fixed. Nope, these things don't work that way. However, you can be sure that it will instantly calm down some of the damage done right from the very first few uses.
The shampoo rinses your locks clean, gets rid of all the build-up, and doesn't leave your hair feeling gunky. Quite the contrary, it makes your hair feel like hair again. It also lathers rather well, too. It comes without any scent at all, but that's not a disadvantage.
This approach is logical, for the idea is to strip the build-up from your strands and prep them for some deep (usually scented) conditioning. This shampoo cleanses your tresses without drying them out, which ultimately feels really great.
So, if you're on the hunt for a very effective shampoo for permed hair, a solid product that leaves your locks soft, glossy, refreshed, and incredibly manageable, give this cleanser a try. As a bonus, it also helps with the breakage and frizz due to bleaching. The price for a 33.8 fl.oz bottle is appealing too. Best bang for your buck, for sure!
PROS:
Moisturizes your hair to control frizz and define curls
Nurtures curls very well
Prevents frizz and breakage
Enhances hair growth, too
Great for washing beach wave perm
CONS:
Doesn't have a scent at all (not a deal-breaker to me)
4. AG Curl Revive Shampoo: Gentle Treatment for Perm Damaged Hair
Are you looking to activate your curls without causing any frizz? This shampoo might be your best bet. It was specifically designed for naturally curly and permed hair so that you can notice the results fairly fast. It lathers, rinses out, and cleanses your hair very well. A little goes a long way, so a 10 fl.oz bottle will last you months.
Your strands feel significantly stronger, healthier, more manageable, and resistant to breakage after the very first few applications. The product makes your hair look glossier and less frizzy. Not everyone likes the way it smells, but since I've tried it, I can say that the scent is not overpowering at all.
Try using this shampoo without following up with the conditioner and let your hair air dry. When your strands are completely dry, you feel as if you applied a conditioner. Your hair feels soft and healthy and has a beautiful shine to it. Then feel free to add in your mousse, and you'll look like Shakira in her curly days.
Just like most effective hair care products from reliable brands, this shampoo is not the cheapest on the scene. However, with all the perks and natural ingredients it comes with, you definitely get your money's worth.
PROS:
A gentle cleanser that locks in moisture
Contains natural ingredients
Comes with a lovely scent
Rejuvenates permed hair like a pro
Doesn't cause any frizz
CONS:
Not the cheapest solution out there, but it's worth the money it costs
5. Luseta Coconut Oil Shampoo and Conditioner for Permed Hair
This shampoo is perfect for permed hair for two reasons. First, it cleanses the perms gently and thoroughly. You're probably aware that permed strands are fragile and require delicate yet effective upkeep.
Second, this product is great at enhancing permed tresses, as well as moisturizing your locks and infusing them with featherweight bounces. As a result, with this shampoo, any type of permed hair looks gorgeously shiny and healthy.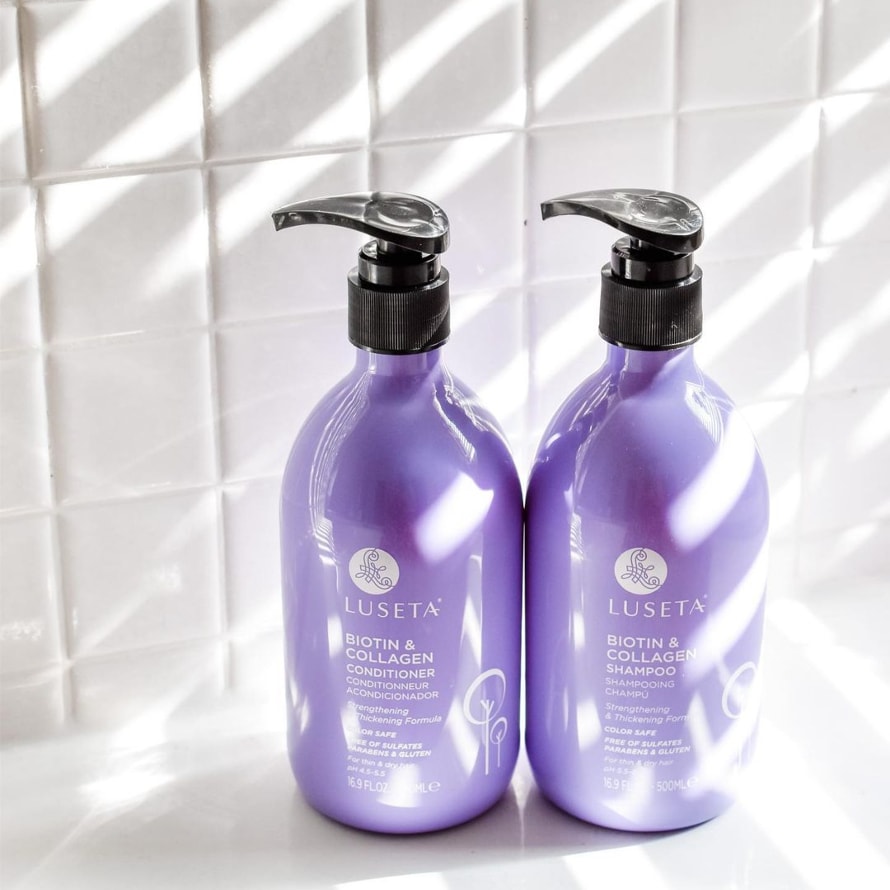 Coconut and rosemary leaf oil are the key ingredients, along with beneficial vitamins and fatty acids. The product was specifically created to activate your curls, while stimulating hair growth, strengthening your hair, and enhancing your tresses' overall quality.
On the additional plus side, the cleanser comes with a lovely, non-overpowering smell. You only need a tiny bit for excellent lather. The packaging is great, too. Also, the price is just right for the two 16.9 fl. oz bottles.
What I also love about this sulfate- and paraben-free Luseta shampoo is that it enriches the hair color. Chances are your whole family will love it, by the way! At the end of the day, this shampoo and conditioner for permed hair is a must-have if you're seeking excellent products for long-term perm care. The product might be right up your street if your hair is dry, curly, and needs lots of softening.
PROS:
Great for fine, dry hair and flaky scalp
Features coconut and rosemary oils
Enhances curls, adds more volume
Boosts perm maintenance
Smells wonderful
6. Quenching Plus Coconut Curls Shampoo and Conditioner for Perms
If you have extremely curly hair (whether natural curls or perms), you need a product to keep the whole mess in great shape. Or if you straighten your curls for years and now want to let your tresses be naturally curly, adjusting to an upgraded hair care routine is a must. OGX's Coconut Curls shampoo and conditioner set is perfect for these purposes.
Coconut oil, honey, and citrus oil are the main ingredients the set flaunts. They blend together wonderfully, contributing to the product's blissful scent that's never 'too much.' If you want a shampoo and conditioner that would enhance your curls' natural softness, bolster those unapologetic spirals, and tame flyaways, then this duo might be exactly what you need.
A little of these products goes a long way, which makes the price for the two 19.5 fl.oz bottles even more appealing than it already is.
The shampoo-conditioner combo excels in restoring your bounces in the hair structure, while also treating them in the gentlest way possible. The two products leave your locks soft, smooth, and the curls perfectly defined.
Also, they keep your permed hair well-moisturized, and maintain volume, while preventing frizz throughout the hottest and coldest days of the year. In other words, this set is a true game-changer when it comes to effective permed hair care.
PROS:
Great natural ingredients
Excellent solution for natural curls and chemically permed hair
Nourishes curls and prevents frizziness
Gives gorgeous definition to curly hair
A wonderful scent of coconut oil and honey
CONS:
Coconut smell doesn't appeal to everyone. As for me, I love it. The stuff smells like a vacation!
7. Maple Holistics Sulfate-Free Shampoo for Permed Hair & Conditioner
Permed hair is prone to frizziness. It's natural because it's dry and lacks moisture. This shampoo leaves your permed hair feeling really clean (and never stripped of moisture). This factor is paramount for permed hair care.
To stave off frizz, this product combo takes advantage of such ingredients like keratin, argan oil, jojoba oil, pomegranate, and silk18 amino acids. A combination of it all enhances your strands' softness, irrespective of your hair type. An additional silver lining is that the products are paraben-, silicone-, and sulfate-free.
Looking to make your curls your friends again? Then this fantastic shampoo and conditioner set might be the best solution. With this duo, you can just let your hair air dry, and it will look perfect every single time. The products smell like a fresh vanilla cupcake, so irresistibly yummy!
PROS:
The products infuse your curls with moisture
Controls frizz and softens your hair
The shampoo lathers well, leaving your hair clean and hydrated
A little goes a long way, so 10 fl.oz will last you a long time
Light, delish fragrance
CONS:
Make you want a vanilla cupcake right after shower (boosts your self-control, so maybe it's a perk, after all)
Not the best packaging on the market
Buyer's Guide on Shampoos for Permed Hair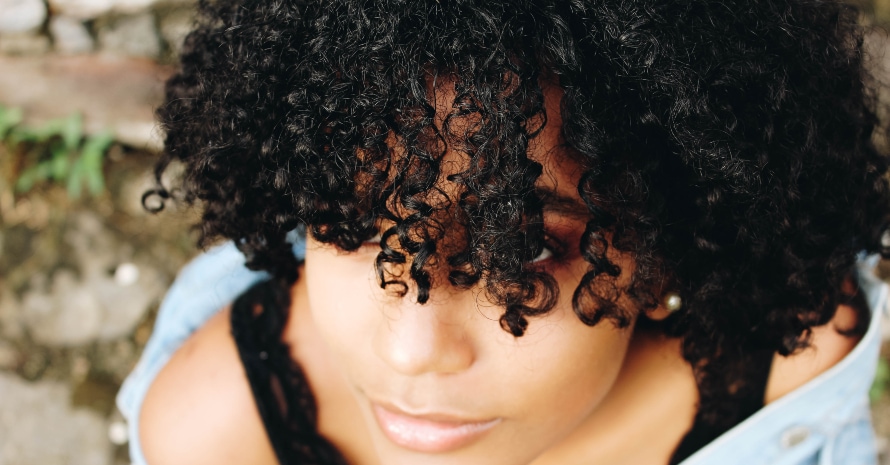 With myriads of products for permed hair care on today's market, how exactly do you pick the best cleanser and conditioner to celebrate and fully embrace this year's return of the perm? Below, you will find some factors to take into account prior to zeroing in on the product combo that has caught your eye.
Factor 1. Ingredients Matter
Since permed hair has been weakened by chemicals, make sure you opt for products with as many natural ingredients as possible. Aloe vera, coconut and jojoba oils, fruit and leaf extracts, and similar natural components excel in moisturizing and generally taking care of your fragile perms.
Factor 2. Moisturizing Is Important
Hydration is paramount when it comes to shopping for all kinds of shampoos. But for permed hair, replenishing the lost moisture is especially vital. Therefore, if you find the right shampoo and conditioner for permed hair that contain humectants, you will be able to effectively hydrate and soften your strands with these products.
Factor 3. Paraben- and Sulfate-Free
Parabens and sulfates are your enemies. Never forget that and avoid them at all costs. Fortunately, these days, there are tons of shampoos that do not contain these harsh chemicals that leave your locks all dull, dry, and lifeless. Thus, 'paraben-free' and 'sulfate-free' is what you should focus on when opting for the best hair care products for perms.
Factor 3. Bang for Your Buck
Last but not least, don't forget to consider your budget when shopping for the right permed hair care products. Naturally, high-quality, effective shampoos with natural ingredients are never cheap. But finding a great, hydrating, and budget-friendly formula that will effectively vitalize your perms is always possible.
Permed Hair Washing Regimen
Once you get a perm, consider adopting the best hair care routine for you as soon as possible. For instance, oiling your hair once every week to keep it healthy and vibrant is a good idea. Also, washing permed hair once or twice a week (depending on how active you are in your daily life) with a gentle cleanser is a must.
Never use random shampoos on your perms. Instead, do your best to opt for the products that are specifically designed for perms. Paraben- and sulfate-free shampoos are your best friends. The more natural ingredients in your shampoo, the better, because this will help you save your locks' texture, as well as their overall health and appearance.
Don't forget to make the most of my expert-approved list of the best shampoos for permed hair when shopping for the most suitable hair care products for your brand new bouncy crowning glory.
Related Articles:
FAQ About Shampoos for Permed Hair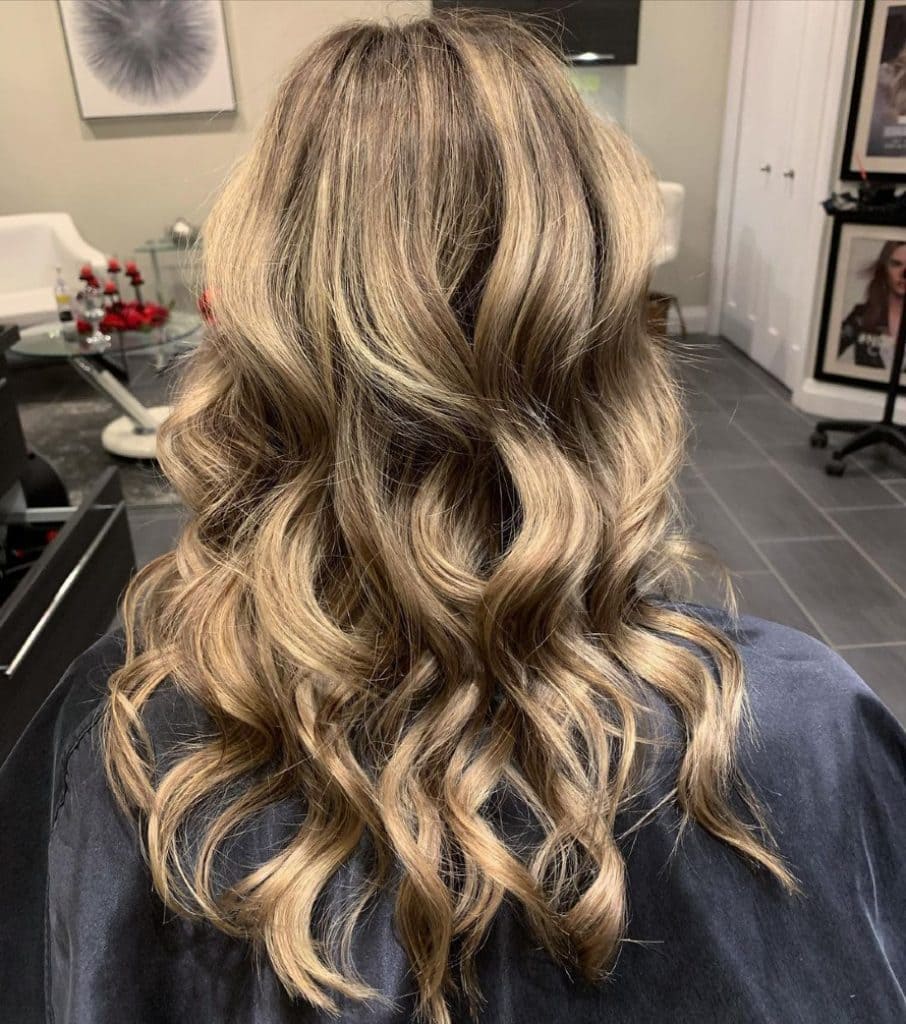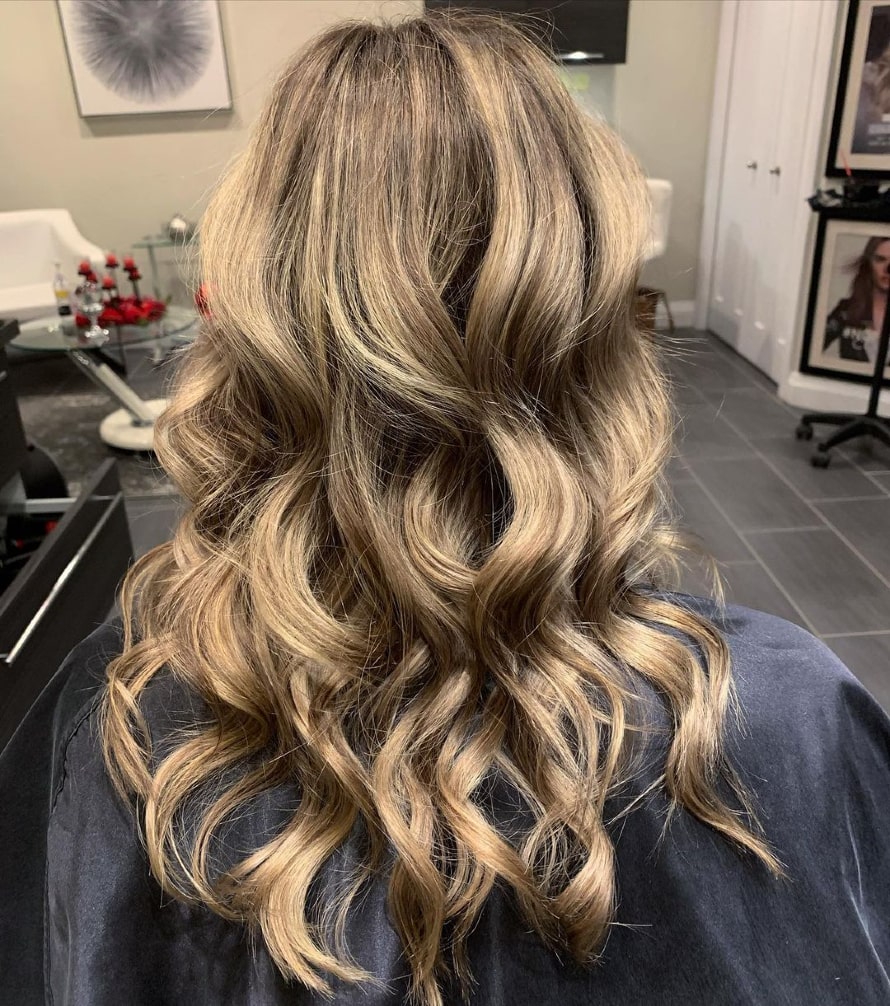 Do you have any questions left about permed hair maintenance? Read my answers to your fellow readers' most frequently asked questions on how to take care of your perm. It's likely that you'll discover something new for yourself in this part of the article as well.
How often should I wash permed hair?
Once a week is enough. Cleansing your curls contributes to them looking shiny and healthy. However, if you shampoo your permed hair too frequently, you can strip essential oils from your already weakened, sensitive locks, which might result in the loosening of your perm.
Will my perm get curlier after I shampoo it?
No, not exactly. That doesn't even make any sense. Quite the contrary, your permed hair will become a more natural wavy shape after you shampoo and condition it.
How do I keep my permed hair moisturized?
Opt for an excellent moisturizing shampoo and conditioner duo from my selection above. A good combination of products is sure to lock in moisture and soften your permed hair in the healthiest way possible.
How soon can I wash my hair after I have it permed?
You should wait at least 48 hours before washing your hair after a perm. Some experts recommend up to 72 hours, but that (and how long a perm lasts) mostly depends on your hair type.
Take a Pick & Take a Good Care of Your Perms
Now that you've discovered my in-depth reviews of the best shampoos and conditioners for perms, it's time to make the right choice and buy the most suitable product for you.
Don't forget to get back to me and share your reviews on the products you'll stick with. Save this page in your bookmarks to get back to more articles on the topic.
So, what about you? Have you already had your hair permed to epitomize the trendy 'Big hair don't care' attitude? How do you like it? What are your favorite products for perms? My absolute favorite is Davines NOUNOU shampoo for perms; I just love the wonders it works on permed hair. Share your conclusions with me in the comments section below. Your opinion is highly appreciated.
Last update on 2022-12-11 / Affiliate links / Images from Amazon Product Advertising API