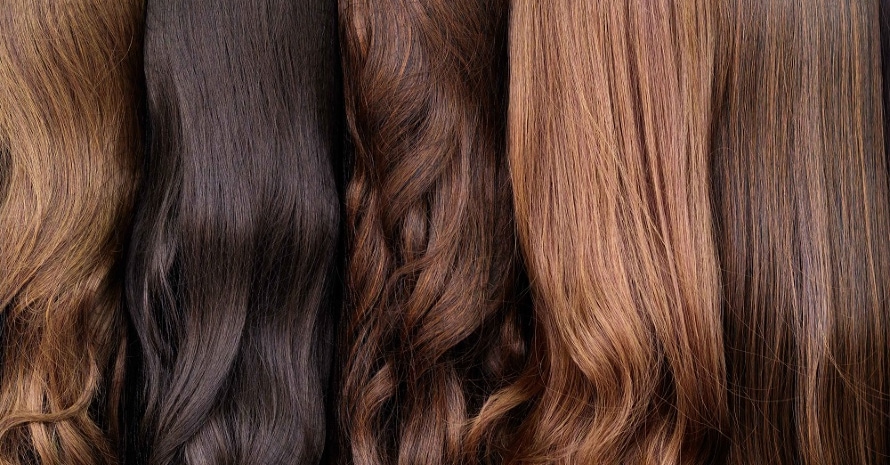 You've invested lots of time (and a hefty amount of money) into that gorgeous mane. And it's worth it! Hairpiece, hair bundles, hair extensions, clip-on wigs — whatever you call them — weaves excel in adding length, volume, and texture to your natural strands, not to mention unleashing your hair styling potential.
Getting weaves is cool, but the maintenance, well, is not exactly a walk in the park. Nevertheless, with the right hair products, managing hair weaves becomes a lot easier. Read on to get your hands on the very best shampoo for weave hair extensions.
Pros
Quick and a breeze to use
Cleanses your hair and scalp very well
My Top Pick
Pros
Quick and a breeze to use
Premium Pick
Pros
Cleanses your hair and scalp very well
7 Best Shampoos for Weaves Reviewed
Without proper maintenance, hair weaves start tangling and getting all frizzy; that's a fact. In the post, you'll discover some of the best shampoos for weaves to buy this year.
DeMert Wig & Weave Shampoo is presented as my top pick in this post. It's only logical, for the product boasts tons of perks and is also my personal favorite. Browse through my comprehensive reviews below, choose what suits you best, and enjoy boosting your tresses' vitality with these amazing cleansers.
1. DeMert Wig & Weave Shampoo: Best for Hair Weaves
Yes. This product is hands down the holy grail of weave shampoos. While successfully removing oil and being super gentle on your hair weaves, DeMert succeeds in increasing the longevity of your hair color.
The latter is such a vital perk when it comes to weave care! On an additional plus side, the shampoo works wonders on human hair, too, making it look all gorgeous and healthy.
Furthermore, DeMert prevents frizz, maintains your locks' natural volume, while leaving them soft and silky after just one use. The scent is light and lovely. The price is more than appealing. You only need a small amount of the product, approximately 1 tablespoon per one use, so this 8 fl. oz bottle will last you quite a while.
In other words, I've highlighted this item as my top pick for more than one reason. According to a lot of hair experts (me being one of them), DeMert is the best shampoo for weaves on the scene. With this product, you'll get to fully enjoy the benefits of wearing hair weaves.
You should know, though, that if you're on the prowl for the best shampoo and conditioner for weave hair extensions, this cleanser is not a one-step process. For maximum effect, you should additionally purchase a conditioner. Make sure you follow the instructions when using DeMert, this gem of a product for hair weaves.
PROS:
Effectively cleanses synthetic and human hair
Leaves hair weaves soft and silky
Quick and a breeze to use
Clean, fresh fragrance
Affordable price
CONS:
Not a one-step process. You might need to get a conditioner, too
2. Joico Moisturizing Shampoo for Curly Weave of Salon Quality
You'll love the way your hair feels when you start using Joico Moisture Recovery Shampoo. It's excellent at cleansing without drying. It's perfect for conditioning and settling frizz-prone strands, too.
The salon-grade shampoo leathers and moisturizes dry hair so nicely, which is especially good if you have bleached hair or curly weave hair extensions. The product will help your tresses retain moisture while leaving your mane so soft, silky, and manageable after the very first use.
Have you noticed that most shampoos these days seem to dry out your hair, or excessively moisturize it? This particular product, however, flaunts the perfect balance.
So, are you still on the hunt for the best shampoo for the curly weave? Upgrading your hair product arsenal is a very good idea, especially when it comes to purchasing this Joico item.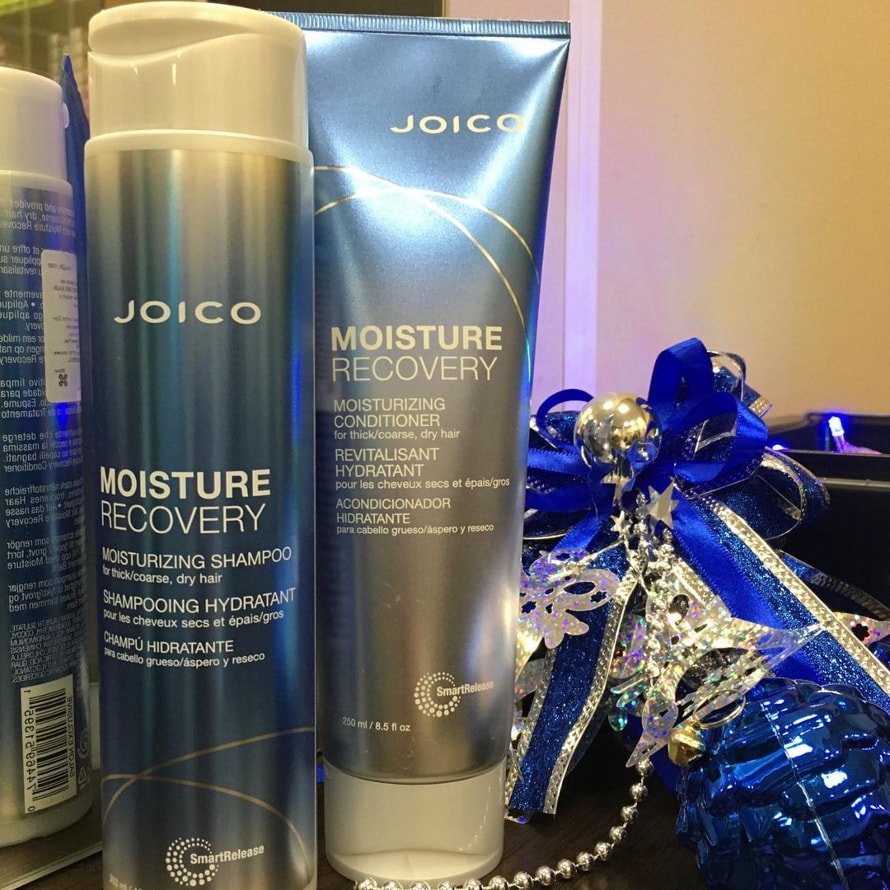 The product is light and doesn't weigh your strands down. Just a dab of it goes a long way. It reduces static/fly-aways like a pro. The bottle is big (33.8 fl. oz), so it feels like it's a good value, despite the item's not-so-low price.
The smell alone is worth it! It's so nice and fresh. If you have dry thick hair and/or have curly extensions, this shampoo is definitely worth considering.
PROS:
Cleanses your hair and scalp very well
Makes your strands feel extra soft and silky
Has a pleasant, barely noticeable scent
Excellent shampoo for curly weave
This shampoo doesn't weigh down your tresses
CONS:
A bit on the expensive side, but totally worth it
3. Artnaturals Volumizing Shampoo & Conditioner for Sew-in Weave
This combo is a must-have if you're seeking the best shampoo and conditioner for color-treated hair and/or weaves. Unlike other argan oil-infused products, the shampoo from this set won't weigh your locks down or leave your hair feeling greasy and unclean.
On the contrary, the Artnaturals shampoo will leave your locks bouncy, as well as soft, shiny, manageable, and overall healthy with added volume.
Now, with regard to the conditioner, it's perfect for really dry straw-like hair. Just like the Artnaturals shampoo, their conditioner is neither heavy nor prone to making you break out (like some other argan oil products do).
Furthermore, this product is known for stopping your hair from falling out. The scent of the shampoo and conditioner will win you over, it's so fresh and amazing.
So, if you have frizzy, hard-to-manage hair, and/or weaves, this set might be right up your street. It'll make you feel as if you've just left the hair salon. Chances are your whole family will love this set, from your husband to the kids (I'm speaking from my own experience here, by the way). Undoubtedly, the best bang for your buck.
PROS:
Contains argan oil known for its ability to restore your hair's health
The shampoo leaves your hair smooth, without weighing it down
Prevents your strands from falling out
Nice mild scent
Great price-quality ratio
CONS:
Bottles might look a little bigger than you expect
Squeezing the conditioner out of the bottle might seem challenging, not like it's the deal-breaker, of course
4. Pureology Revitalizing Shampoo for Washing Weave Hair
This product excels in hydrating, strengthening, and revitalizing dry, damaged hair. It's the best shampoo for Brazilian weave. The cleanser contains jojoba, green tea, and sage that help keep your locks well-moisturized and silky soft. With this shampoo, you will achieve healthy, vibrant, and soft hair almost effortlessly.
The Pureology shampoo is sulfate-free, meaning it focuses on gently cleansing your tresses without stripping or drying them. Make sure you follow the instructions on the bottle, only put a quarter-sized dollop per wash, and gently massage it into your scalp.
It lathers really well, and the results will leave you truly amazed. You wouldn't think that with such a tiny amount of product your locks could become a richer, deeper color, super manageable, and absolutely frizz-free.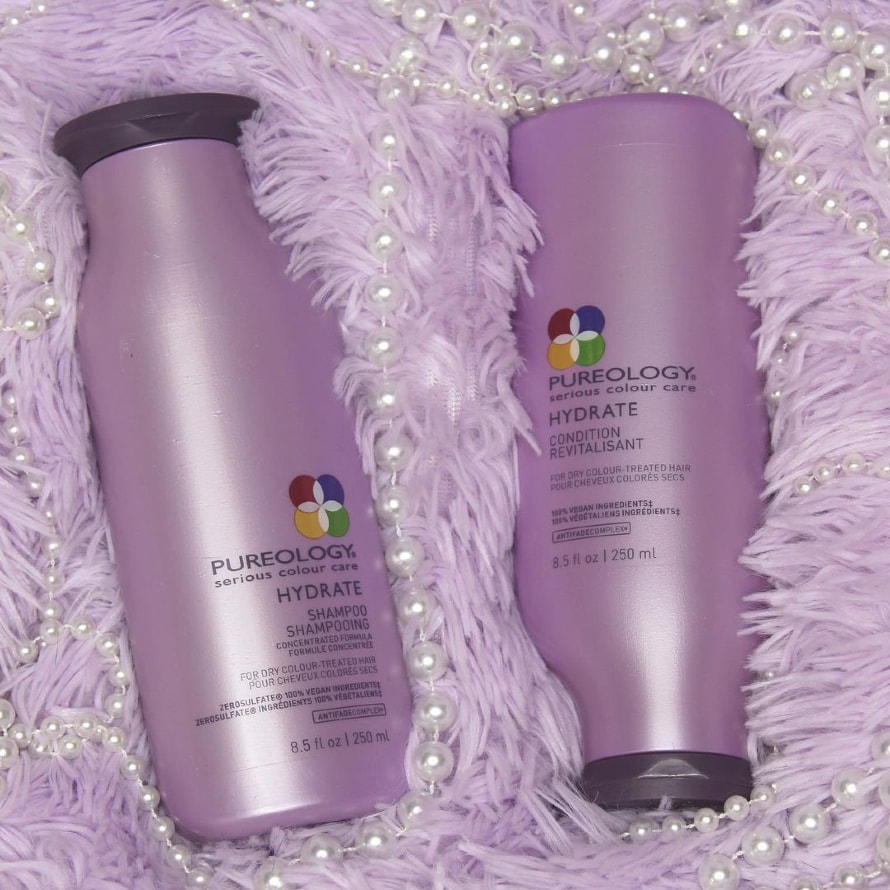 An added bonus is that you don't need any additional hair products to achieve this amazing look and feel, only shampoo and a reliable conditioner to follow. Also, the scent is lovely.
Though it's an indulgence when it comes to the price, you surely deserve the amazing results the shampoo comes with. To cut a long story short, Pureology Hydrate Moisturizing Shampoo is totally worth giving a try.
PROS:
Sulfate-free and vegan-friendly
Works wonders on dyed hair and weaves
Leaves your strands shiny and manageable
A little goes a long way, so the 9 fl. oz bottle will last you months
Smells wonderful
CONS:
A bit on the expensive side, but is sure well worth every penny
Might cause an itchy scalp in rare cases
5. Design Essentials Conditioning Shampoo for Peruvian Weave
If you're looking for sulfate- and silicone-free shampoo that's great for hair extensions, wigs, and your natural hair, this Design Essentials product might be your best bet.
You should know that this shampoo was specifically created to prolong the vibrance and manageability of your natural hair, as well as synthetic wigs and extensions. This gentle cleanser contains Moroccan (argan) oil, smells amazing and feels as silky as rose petals.
The product is rich in vitamins and antioxidants and is generally made to assist you in achieving your best hair. It cleanses and conditions your tresses without overweighing them, while moisturizing them effectively, adding more natural gloss, and helping prevent frizziness.
Furthermore, its delicate sulfate-free formula detangles your hair, nourishes it, and reduces shedding. It's made in the USA, which is always nice to know. Also, you will no doubt fancy the shampoo's price.
PROS:
Makes your weaves (and hair) feel soft and silky
Detangles your locks like a pro
Restores dull strands to a gorgeous natural shine
Has a nice coconut smell
Great shampoo for Peruvian weave
CONS:
Not the best choice for people who don't like the smell of coconut
6. Moroccanoil Jumbo Dry Shampoo for Weaves
If you tried a multitude of dry shampoos, you might be well aware that most of them leave your tresses stiff and gross. Yuck! This one is different, though. This Moroccanoil shampoo is specifically designed for refreshing and reviving brunette and black hair between washes. It's great at soaking up oil, odor, and product buildup.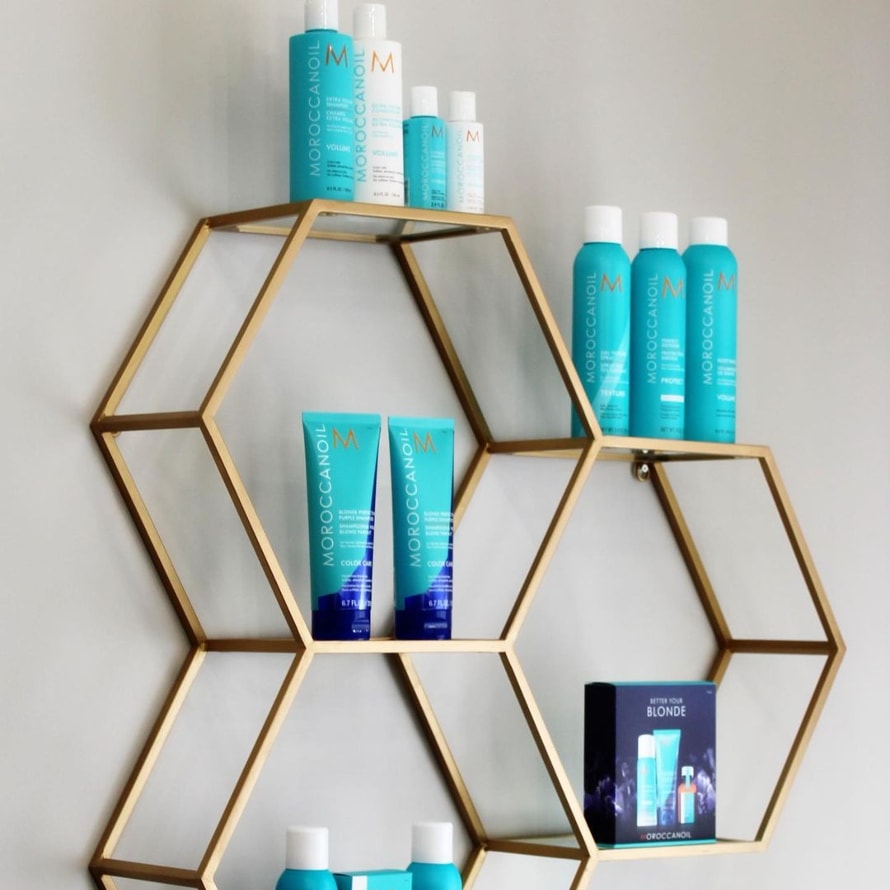 The product leaves the strands light, healthy, and beautifully fresh-looking, without a hint at that annoying white powder residue look or itchy scalp. I've heard that not everyone fancies the shampoo's yummy smell, but I personally loved it when I put it through its paces. What I also like about it is that it's not sticky at all!
This Moroccanoil shampoo might be your best choice if you're currently rummaging the net for a dry shampoo that freshens your hairstyle and works great without weighing your mane down. The chances are this product will become your go-to dry shampoo for weave hair extensions.
PROS:
The shampoo works great
It doesn't weigh your hair down
Gives your tresses a good texture
Leaves no white residue on your hair
Best dry shampoo for dark natural and synthetic hair
CONS:
A bit on the expensive side, but worth it
The strong perfume smell doesn't appeal to everyone
7. Silicon Mix Shampoo for Weave Extensions & Extra Treatment
If you want your weave extensions or wigs brought back to life, this shampoo might be your best solution. It also works wonders on natural hair, cleansing and conditioning it like a pro, as well as leaving your locks all soft, silky, and manageable.
The product lathers well and cleanses wonderfully, which is an important perk. The price-quality ratio is sure to give you that warm and fuzzy feeling, too.
Some women complain about this shampoo's strong 'chemical-like smell,' but I'm not that much of a bloodhound, so the scent pretty much works for me.
What's paramount in my expert view is that, with this shampoo and treatment, you will enjoy doing your own deep conditioning (read as save money on a hairstylist). The combo prevents split ends and softens your tresses to the point where you can do anything to style them.
PROS:
Super moisturizing
Brings natural and synthetic hair back to life
The shampoo makes your strands silky and strong
Great for deep conditioning hair after bleaching and coloring
CONS:
Some women complain about the smell, but it seems nice to me. Also, it fades fast once your hair dries.
Buyer's Guide on Best Shampoo for Weaves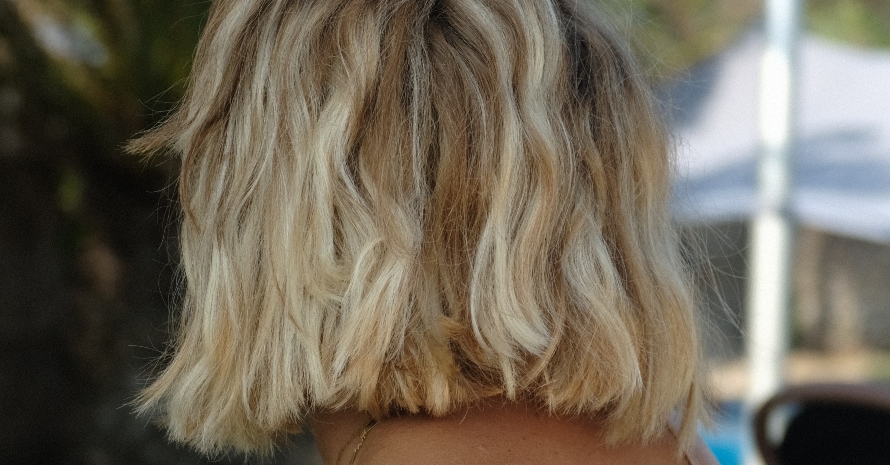 The haircare scene is filled with a treasure trove of shampoos formulated exclusively for weaves. Some products advertised as 'best shampoos for natural hair' can also work great on hair extensions. No doubt, you can just randomly grab the very first product you come across and expect it to work wonders on your weaves.
However, choosing wisely and doing your homework usually brings better results than taking wild guesses (particularly, when it comes to hair care). Read on to discover some vital factors to consider prior to zeroing in on the best shampoo for sew-in weave extensions.
Factor 1. Your Hair Type Matters
Browse through the expert tips below and choose the right shampoo for you depending on your hair type:
Frizzy Hair
If your hair is prone to frizziness, opt for a shampoo that's good at softening your locks. Choosing a shampoo and conditioner two-in-one is a good idea. That way, you infuse your strands with the moisture they need.
Fine Hair
For fine hair, pick a gentle, volumizing shampoo and avoid going for the creamy cleansers.
Coarse Hair
If you have dry or coarse hair, opt for a creamy hydrating shampoo.
Factor 2. Ingredients Are Important
Reading the labels is highly recommended, even if the shampoo is advertised as 'the best for weaves.' Remember that the perfect product for you must not contain alcohol, parabens, sulfates, or synthetic fragrances.
These components can severely damage your synthetic strands. Opt for shampoos with natural and organic components. Important note: a gentle cleanser with a pH between 4.5 and 5.5 should be your best choice.
Factor 3. Weave Type Is Vital, Too
There are many different hair weave types on the market that differ based on texture and pattern. Some of the more popular types of weave include Brazilian and Peruvian weaves.
Brazilian weaves (also known as Brazilian virgin hair) are the most widely used. Smooth, glossy, and versatile in terms of textures, this fully human hair weave blends perfectly well with most hair types.
Peruvian weaves (also known as Peruvian virgin hair) are moderately wavy. They are rougher and thicker than Brazilian weaves. There are also less popular Indian, Malaysian, and Eurasian weave hair extensions.
How to Wash Your Weaves Like a Pro
Here's a quick step-by-step guide on washing your weave:
First, detangle your weaves really gently and comb them.
Then wet your weaves with lukewarm water. Avoid rubbing your scalp or hair.
Wash your hair with the shampoo of your personal preference. Rinse it and don't forget about conditioning.
Rinse and air-dry the hair.
FAQ About Best Shampoo for Weaves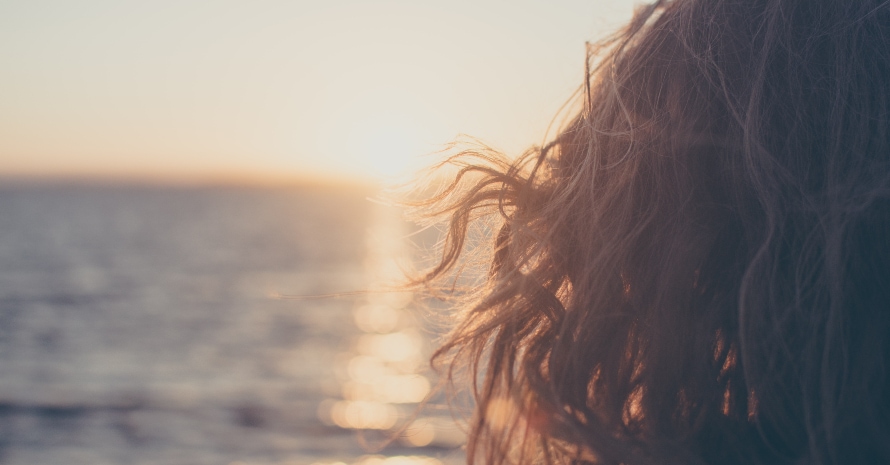 Do you have any questions left about shampoos for weave hair extensions? Read my answers to this blog's readers' most frequently asked questions on how to care for a weave. It's likely that you'll find something enlightening for yourself in this particular section, as well.
Am I supposed to wash my weave extensions?
Yes, absolutely. Just like your real hair, your weave extensions tend to pick up bad smells, dirt, debris, as well as get tangled up and frizzy. Therefore, your weaves need to be properly washed and conditioned.
How often should I wash my sew-in weave extensions?
Once every two or three weeks is more than enough. If you exercise on a regular basis, then I recommend that you wash and condition your sew-in once a week.
Can I use regular shampoo on my weaves?
Using a good shampoo that's designed specifically to boost weave hair extensions would be best. However, there are regular shampoos that are equally great for weave and real hair. The selection above will help you make the best choice.
Can I wash my weave in a washing machine?
No, this is not a good idea. Your weave extensions will most likely get badly damaged from all the spinning and tumbling, so make sure you avoid going down that route. In 2015, the announcement about a superb newly-designed weave washing machine hit social media, but the launch seems to have ended right where it started.
Take a Pick & Weave Goodbye to Bad Hair Days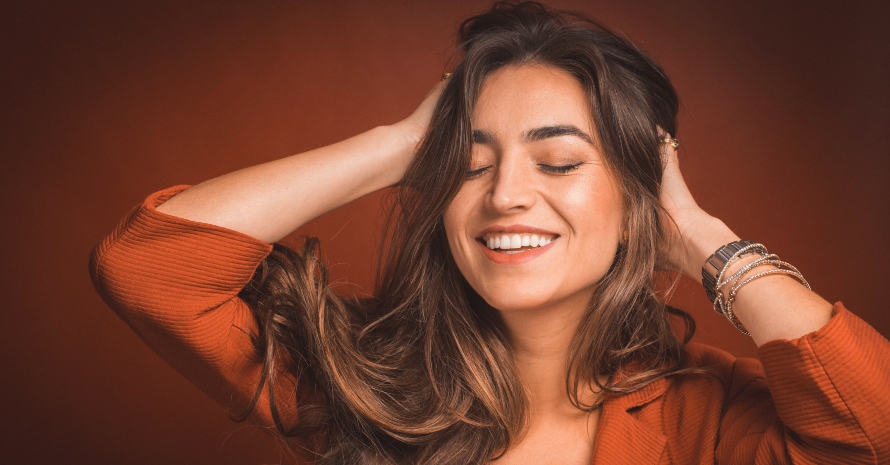 Now that you've studied my extensive selection of top-level shampoos for hair weaves, you're ready to make the right choice. Don't forget to get back to me and let me know your thoughts in the comments section below once you pick the best product for you.
DeMert Wig & Weave Shampoo is my absolute favorite, you simply cannot go wrong with it.
Wondering how to choose the right hair extensions? Bookmark this page not to miss out on my next posts related to this topic. Have anything to add on what shampoo to use on Brazilian weave? You're welcome to speak up in the comments below. Your two cents are important.
Last update on 2022-12-11 / Affiliate links / Images from Amazon Product Advertising API