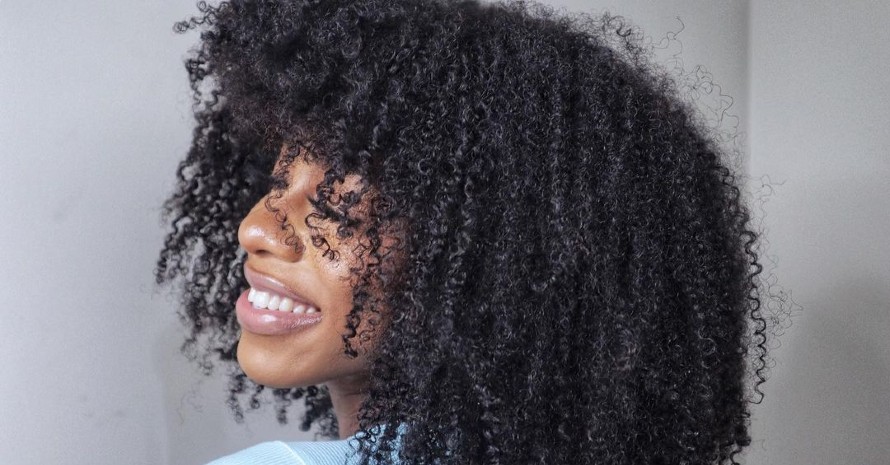 The term "porosity" of hair refers to the ability of your curls to absorb and retain moisture. Strands with a low porosity index have a tight cuticle, thanks to which they are resistant to external damage; that is, they are difficult to style and dye.
To maintain the health and beauty of such locks, you need the best shampoo for low porosity hair, which neither accumulates on the surface of strands nor makes them greasy.
Read on below to find out which products I find most suitable and why, and how to choose the perfect one for you.
Pros
Deeply cleanses the scalp and strands
Ideal for treating hair before dyeing
Suitable for all hair types
Pros
Deeply cleanses the scalp and strands
Pros
Ideal for treating hair before dyeing
Pros
Suitable for all hair types
6 Best Shampoos for Low Porosity Hair: Reviewed
Although locks with low porosity visually look well-groomed, they often lack volume as their surface accumulates hair care products. The items from my list will help you get rid of this issue while keeping your strands healthy.
1. Best Clarifying Shampoo for Low Porosity Hair: MIZANI
The peculiarity of the MIZANI brand is that it produces products for the hair of different textures, not types.
Composition
This shampoo contains many natural ingredients. The main ingredients used here are cupuacu butter, honey, and argan oil, scientifically proven effective and useful for strands health.
Efficiency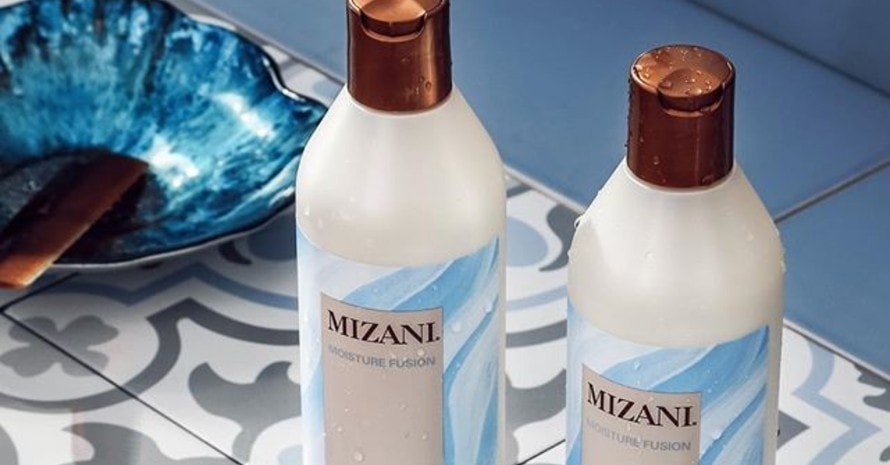 The product is aimed at deep cleansing of the scalp and hair shafts. It perfectly removes all buildups that might remain on the curls after using other hair care tools. At the same time, natural ingredients nourish and moisturize locks, making them more manageable.
Price
In my opinion, this product has a reasonable price. It is really effective for the care of low-porosity hair and comes in a high-volume bottle. It fully meets the expectations.
PROS:
Deeply cleanses the scalp and strands;
Helps the hair retain moisture;
Reasonable price;
Works for any curl type.
I like the Moroccanoil brand because all their products contain argan oil. It is incredibly beneficial for hair and scalp health.
Composition
This shampoo also contains argan oil, enhanced with olive oil, chamomile, jojoba extract, and keratin. All these ingredients are combined to give a very pleasant aroma. The item is sulfate and paraben-free.
Efficiency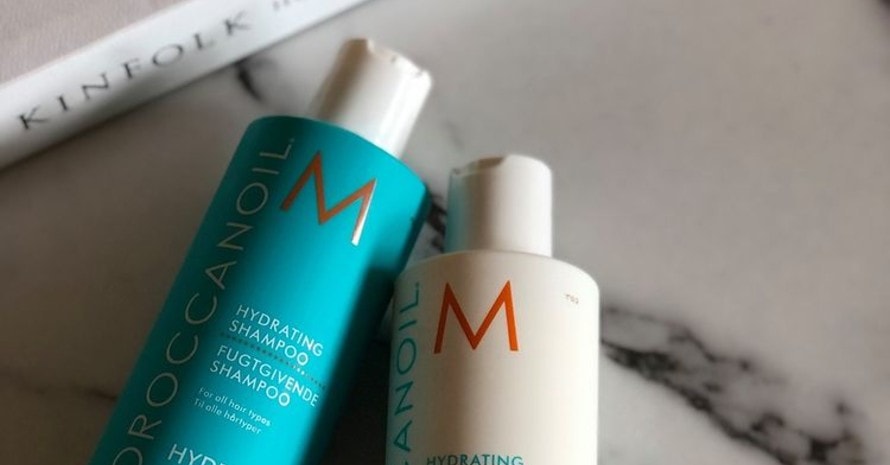 The product provides deep cleansing of buildup-prone hair. Thanks to its properties, it can be used as a preliminary step before dyeing or using a chemical treatment for curls. Natural ingredients moisturize and nourish strands for healthier, shinier hair.
Price
All Moroccanoil products belong to the professional segment, so their cost is slightly higher than most items. Considering that the shampoo is sold in a small package, I would say that the price is too high.
PROS:
Ideal for treating hair before dyeing;
Pleasant aroma;
Gives the hair extra shine;
Paraben- and sulfate-free.
3. Best Product for Low Porosity Hair for Money: Maui Moisture
Maui Moisture manufactures hair and skin tools using natural ingredients and cares for the environment. All of their products are eco-friendly.
Composition
It contains hibiscus water, passion fruit, and watermelon. It also has aloe vera extract and coconut water. No silicones, sulfates, or mineral oils were used in the production of this shampoo.
Efficiency
This product is what you need to clean your head from impurities caused by hair care tools. At the same time, you will get manageable curls that are sufficiently moisturized and softened without being weighed down. For the best results, use it with a conditioner and a mist.
Price
The cost of this shampoo has pleasantly surprised me. Do not think that cheap products give worse results than expensive professional tools. This one provides excellent quality at an affordable price.
PROS:
Suitable for all hair types;
Very budget-friendly;
Vegan.
CONS:
Better be used with other products of the line.
4. Alkaline Shampoo for Low Porosity Natural Hair: Malibu C
Malibu C has been around since the 80s and has been producing eco-friendly, cruelty-free, and vegan products long before the modern trends.
Composition
The shampoo contains plant-based proteins that make up for the lack of protein in the hair and make it shinier. There are no sulfates or parabens, but there are other, safer chemical compounds.
Efficiency
The product does a good job of cleansing curls and giving them visual volume. However, I would like to draw your attention to the fact that the pH of this shampoo is> 9. It might not be suitable for those with a sensitive scalp. In this case, it is better to choose a more neutral product.
Price
For its price, this item is fully in line with expectations. It has an affordable cost and, at the same time, performs the declared functions perfectly.
PROS:
Plant-based composition;
The result is noticeable after the first application;
Handles difficult impurities;
Reasonable price.
CONS:
Not for those with sensitive skin.
5. Natural Hair Products for Low Porosity Hair: tgin
The name of this brand stands for Thank God It's Natural, and it accurately characterizes their products.
Composition
You will find many flower extracts on the list of ingredients of this shampoo: rose, lavender, and calendula. Besides, there are also ginger root, marula seed oil, acai fruit, orange, lemon, and sugar maple tree extracts.
Efficiency
The product provides gentle and smooth cleansing. If your hair is heavily soiled, reapplication might be required. But you can be sure that the shampoo will not dry out the locks and scalp. Its natural ingredients nourish, moisturize, and protect strands from external factors.
Price
This shampoo falls into the middle price range. It has a reasonable cost. Thanks to a convenient dispenser and a rather thick consistency, one bottle will last for a long time.
PROS:
Fantastic smell;
Lots of natural ingredients;
Soft and gentle cleansing;
Gives a thick foam.
CONS:
Reapplication might be needed.
6. Botanical Shampoo for Low Porosity Natural Hair: Klorane
Klorane products belong to the pharmaceutical type of cosmetics. It has been around since 1965 and is mainly specialized in the production of hair care tools.
Composition
The company tries to find key herbal ingredients to solve a specific hair problem. So, this shampoo is rich in mint and eucalyptus. There is also zinc and soda.
Efficiency
In addition to the fact that the product perfectly cleanses locks and scalp even from strong impurities, it also gives an instant feeling of cleanliness. After using it, you feel a pleasant chill on your skin for some time.
Price
Like any professional cosmetics, this shampoo is quite expensive. However, I would say that the price is reasonable, given the efficiency and scientific approach of the company to the production of this item.
PROS:
Removes up to 97% of dirt;
Suitable for all hair types;
Leaves pleasant sensations on the head;
Biodegradable formula.
Buyer's Guide on Shampoos for Low Porosity Hair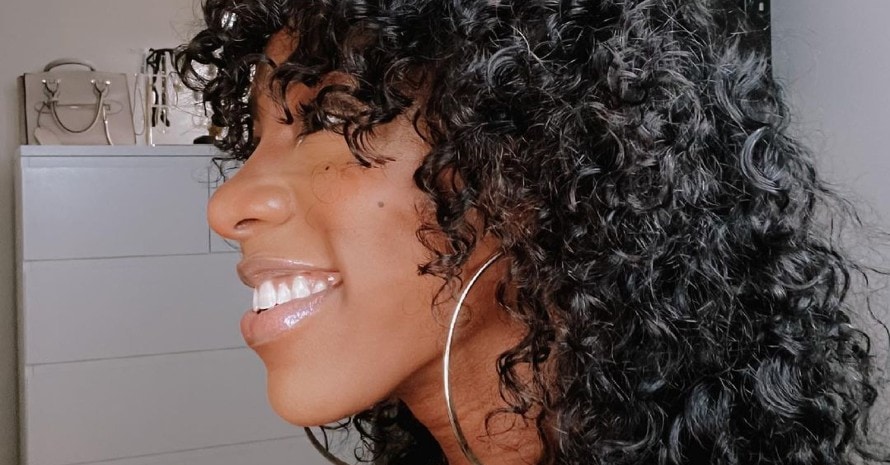 Now that you know which shampoos I find the best for low-porosity hair, I would like to talk a little more about the features of this type of locks and how to choose the most suitable product.
What does low porosity shampoo do?
To understand the principle of operation of such shampoos, you should know which difficulties the owners of curls with low porosity experience. Such hair has a very dense cuticle, which does not allow moisture and products to penetrate deep into the locks.
Moreover, it tends to build up protein and oil conditioners, masks, and serums, and, therefore, quickly loses its appearance.
Low porosity shampoos are formulated with softening and moisturizing ingredients to help the cuticle open up. They also contain nutritional components that penetrate the hair and nourish it from the inside. It is crucial to choose a lightweight tool that neither leaves unpleasant plaque on the curls nor makes them heavier.
After washing hair with a special shampoo, professionals recommend using masks, mists, and conditioners for low porosity hair. If you want the product you apply to penetrate even deeper, you can use a thermal cap. The cuticle slightly lifts at high temperatures, and a mask or balm can be absorbed better.
How to choose a shampoo for low porosity hair
So what should you look for on store shelves? You need shampoos that deeply cleanse and moisturize your scalp and curls. Also, be careful when studying the composition of a product and make sure that there are no proteins in it since it will simply remain on the surface of the locks and be absorbed quite a bit.
You can choose those items that are made with plant-based proteins or keratin since they are low molecular weight elements and easily penetrate between the cuticle scales. Also, avoid products that contain silicones, ceramides, and heavy oils.
Low porosity hair washing regimen
Although non-porous hair does not like too much treatment, it does not mean that it does not need any care at all. The main thing is to choose the right tools. Wash your hair with a specially formulated shampoo as needed. Make sure that it does not dry out your scalp and curls.
If you like using a hair conditioner after shampoo, be sure to dilute it with water. Due to its thick consistency, it might be difficult for it to penetrate under the cuticle scales.
Use a deep cleansing shampoo or products like a bentonite clay mask once a month. So you get rid of adhering impurities and make the curls more manageable.
Moisturizing masks or deep conditioning treatments can be used a couple of times a month. Apply the chosen product to the washed locks, put on a thermal cap or a regular shower cap, and warm up the strands with a hairdryer (do not use too high temperatures).
Leave the mask or balm on for half an hour and then wash it off. Don't do such a procedure too often as it is pointless. If low porosity hair has already gained moisture, it will not take too much.
Although the curls of this type are not very fond of oils, sometimes they still need this treatment. You can occasionally apply argan, jojoba, or grapeseed oils to nourish your hair. Do not use various restoring products such as masks, as they will not benefit your hair in any way. They are too thick for non-porous strands to absorb.
FAQ About Shampoos for Low Porosity Hair
Now let's move on to the questions that are most often asked by those with low porosity hair.
How to tell if you have low porosity hair?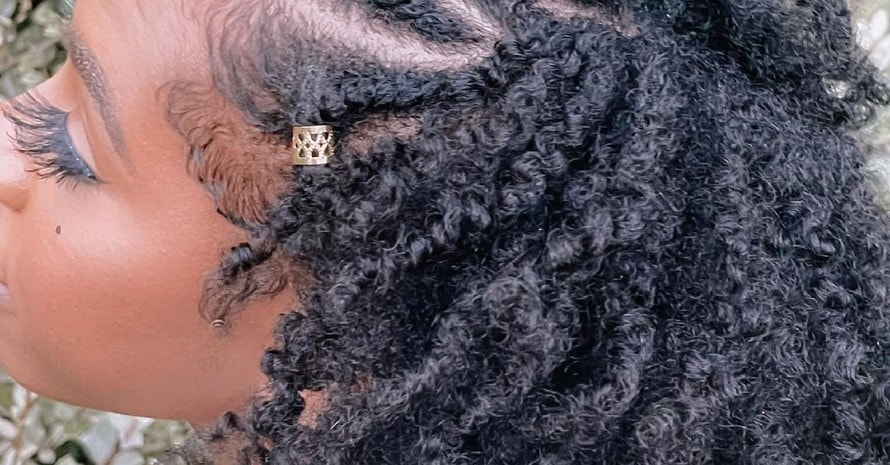 Of course, the most accurate check would be a laboratory test. However, there are also more affordable methods. You can put your hair in a glass of water.
If it continues to float on the surface after a couple of minutes, then it is non-porous. You can also run your hand over your strands. If they are even and smooth to the touch, without roughness, they have low porosity.
Does low porosity hair need a clarifying shampoo?
Yes, such curls tend to accumulate various impurities and residues of hair care products, so they need deep cleansing. Use clarifying shampoos once or twice a month to remove buildups.
What does a low porosity shampoo do?
These shampoos soften the hair, help the cuticle scales slightly lift, and moisturize the curls, making them healthy and shiny. They do not contain heavy oils and silicones; therefore, they do not leave any sediment on the strands and do not weigh them down.
How often to wash low porosity hair?
It depends on many factors (texture, structure, density, general health state, etc.), not only on porosity. Therefore, there is no definite answer. If you choose the right hair care products, then once or twice a week will be enough.
Healthy Locks with Right Hair Care Routine
As you can see, maintaining the health of non-porous hair is not as difficult as it might seem at first glance. Fortunately, modern manufacturers offer many products with perfect formulas.
I find the MIZANI Gentle Shampoo the best I've ever tested, but, of course, it might not be suitable for everyone. Hopefully, among my low porosity shampoo reviews, you can find the perfect item for you.
Please, share your opinion in the comments and feel free to ask a question if anything remains unclear. How do you care for non-porous hair? Which shampoo worked best for you?
Last update on 2022-12-11 / Affiliate links / Images from Amazon Product Advertising API