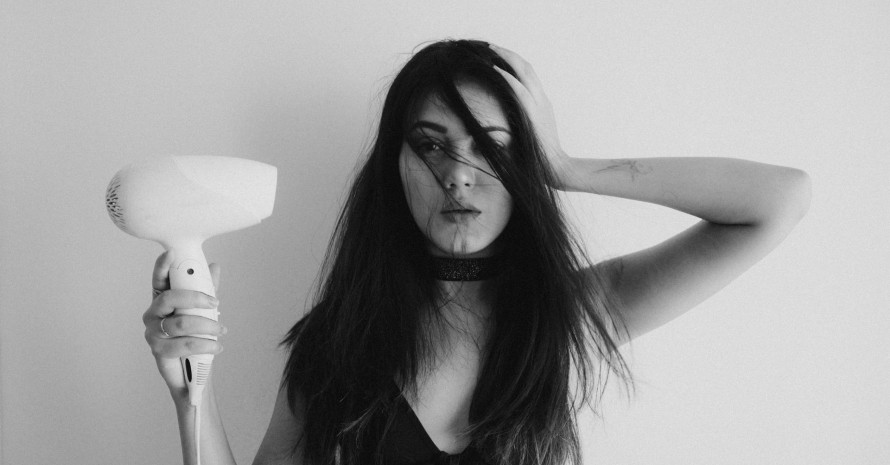 If you want to maintain the health of your hair, you have to use only prime products. This is why the best tourmaline hair dryer is a must-have for you.
No matter which haircut you have, a blow dryer is one of the tools you may need once in a while. Many women prefer to use hot air drying when they are in a hurry.
These tools are simple, convenient, and easy to use. The best of them help to dry the hair in no time without damaging it. While hot air dries your locks, tourmaline ionic hair dryers protect them from frizz, over-drying, and dehydration.
There are 6 heat settings
Digital panel on the head of the device
Runner-Up
There are 6 heat settings
Premium Pick
Digital panel on the head of the device
Top 5 Best Tourmaline Hair Dryers
Check out the list of my top favorite tourmaline ceramic hair dryers. Read these honest reviews with pros and cons. I hope my recommendations will be helpful for you.
1. Rusk Engineering W8less – Best Ceramic Tourmaline Hair Dryer for Professionals
I find this blow dryer incredibly handy. It is quick, lightweight, and powerful enough to deal with my wet hair in less than half of an hour.
Though Rusk Company is not an American-based one, it has a decent origin, which is in Scotland, founded by a professional hairstylist Irvine Rusk.
The founder had the hair salons in his mind while creating the tools, hoping to help stylists around the world. Now, their tools are available for every woman and man in the US.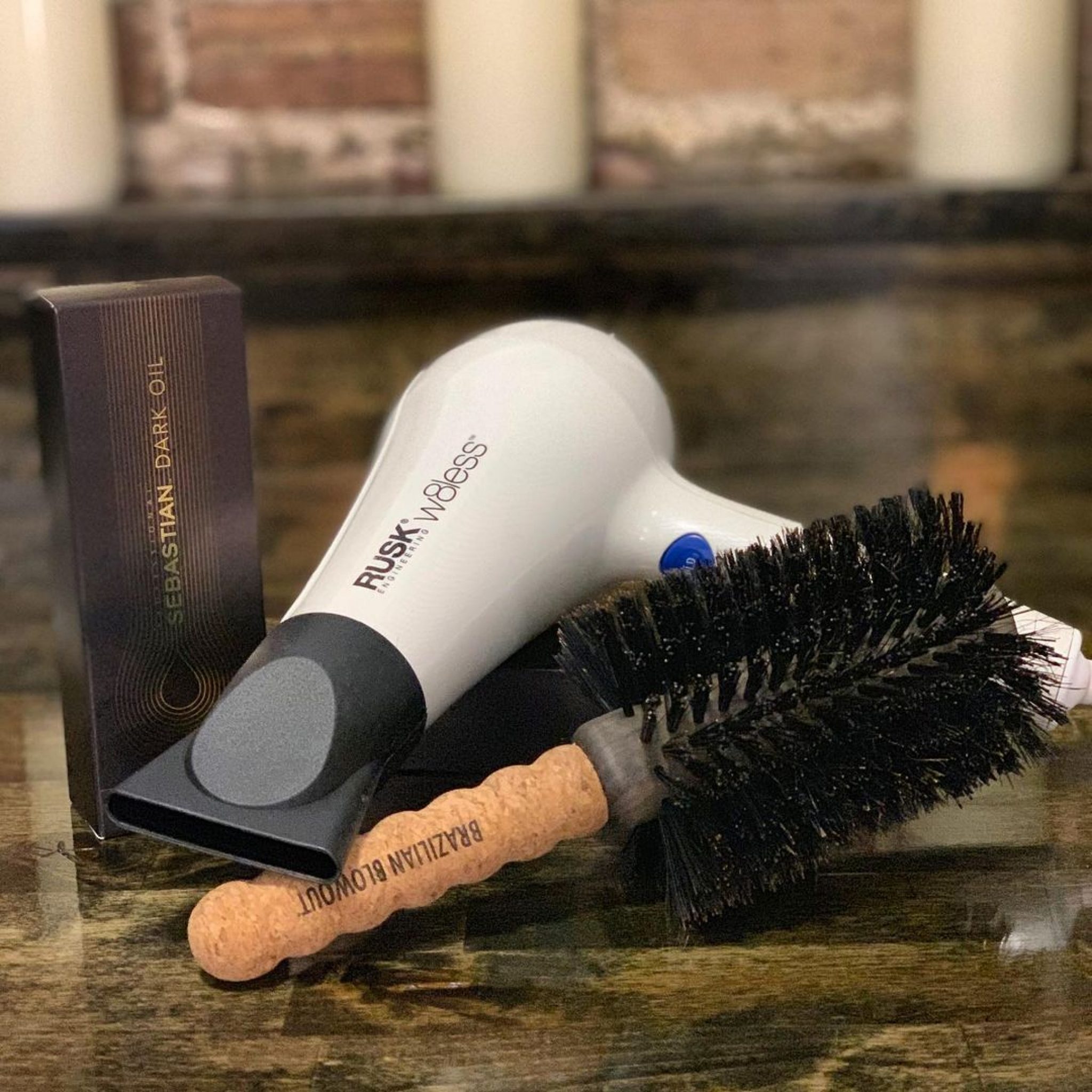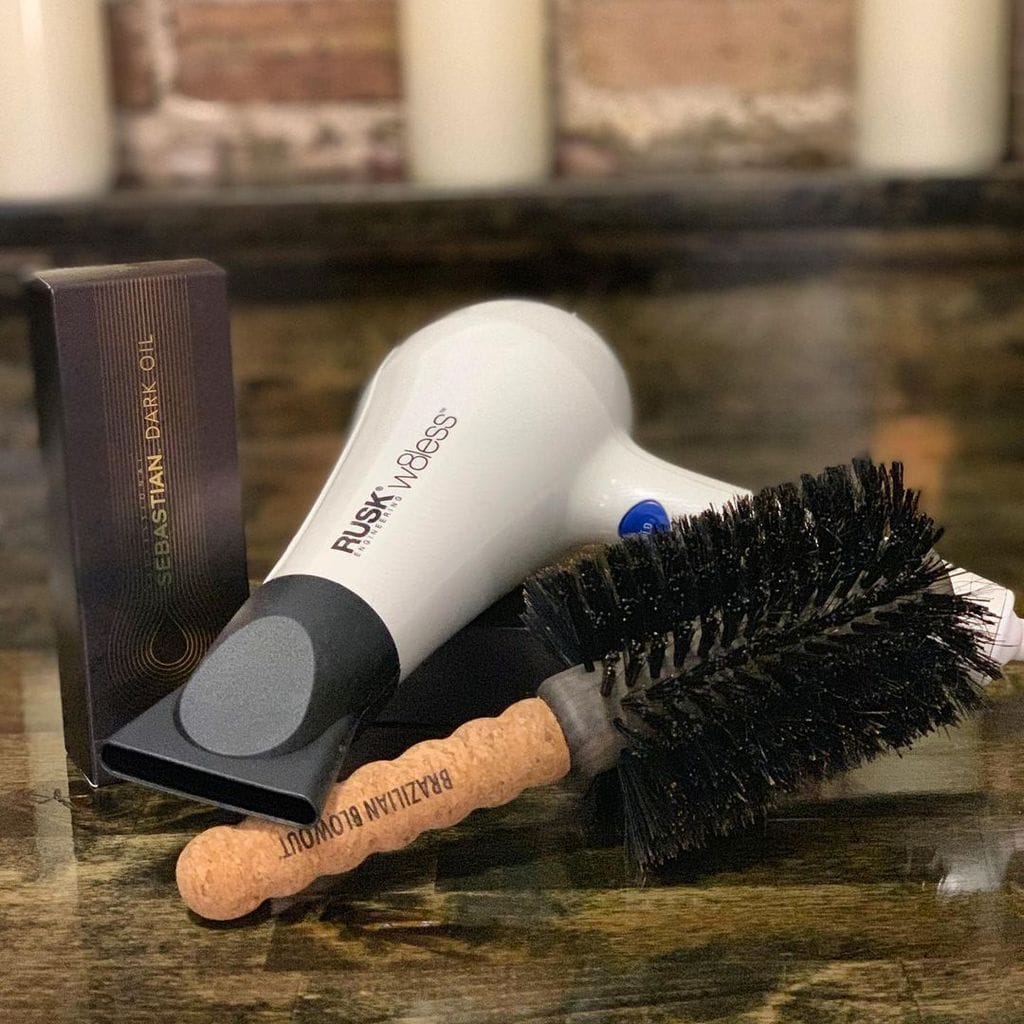 Features:
Wattage is 2000 watts;
Settings: it is lightweight (less than 1 pound), ceramic, tourmaline hair dryer, which eliminates frizz and static;
Technologies: far-infrared rays; ceramic and tourmaline protects hair from overdrying.
You will see the results after the first use of the model. The hair becomes glossier and less frizzy. Far-infrared technology dries the hair from inside out without reducing the essential moisture and lessens the time you need to spend on drying it.
The developers recommend towel-drying the hair and parting it into several sections before using their product. There are three buttons on the handle. You have to get used to holding it without pushing these buttons, which I consider the only disadvantage of the dryer.
PROS:
Lightweight;
Far-infrared technology;
2000-watt power;
Ceramic and tourmaline protection;
Affordable price.
CONS:
Buttons are located on the handle and easy to push accidentally.
2. BaBylissPro Titanium – Best Ionic Tourmaline Hair Dryer with 6 Speeds
This tourmaline titanium blow dryer was created for any length and type of hair. I admire its gorgeous pearl white design. There is also a model in pistachio color to match another taste.
BaByliss is a French company founded back in 1961. Since that time, they have been producing hair styling products and selling them around the world. The BaBylissPRO brand belongs to the American-based Conair Corporation.
Long story short, I trust this company with my hair and have been using their blow dry products for many years.
Features:
Wattage: 1900 watts;
Settings: it releases millions of ions while you are drying your hair, has 6 heat settings, a cool button, a quiet motor, and a nozzle concentrator;
Technologies: tourmaline ionic technology, far-infrared heat, titanium reliable material, and it weighs 1.9 pounds.
This Babyliss dryer is simple to hold and easy to use. It may be less powerful than the previous one on the list; yet, I believe that 1900 watts are more than enough for any hair type.
Besides, you can always switch between 6 heat settings. The cord is long, and the handle is comfortable. All the buttons are on it, but you are unlikely to press them by accident. The product has a return policy for 30 days.
PROS:
There are 6 heat settings;
Millions of ions protect the hair;
Far-infrared heat;
Comfortable to hold;
Well-known developer.
CONS:
The price is slightly more expensive compared to similar products.
This model looks futuristic, stylish, and has all the main buttons located on its head, instead of the handle. I find it incredibly comfortable since I don't touch them by accident while drying the hair.
Croc is a California-based company that produces hair styling tools. It was founded in 2005. The company provides its hair styling tools with advanced technologies. The model has an internal circuit panel with buttons to regulate airflow and heat.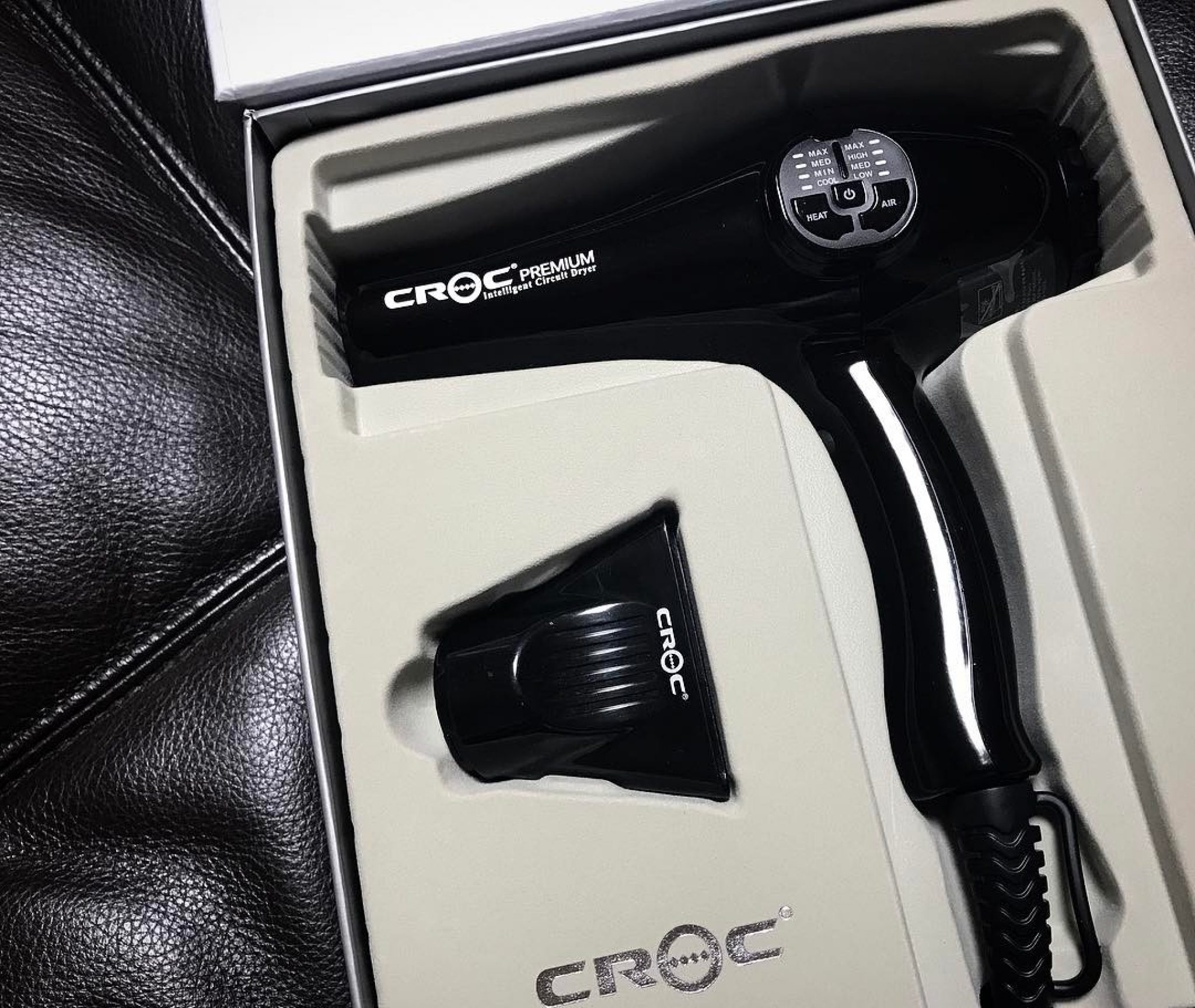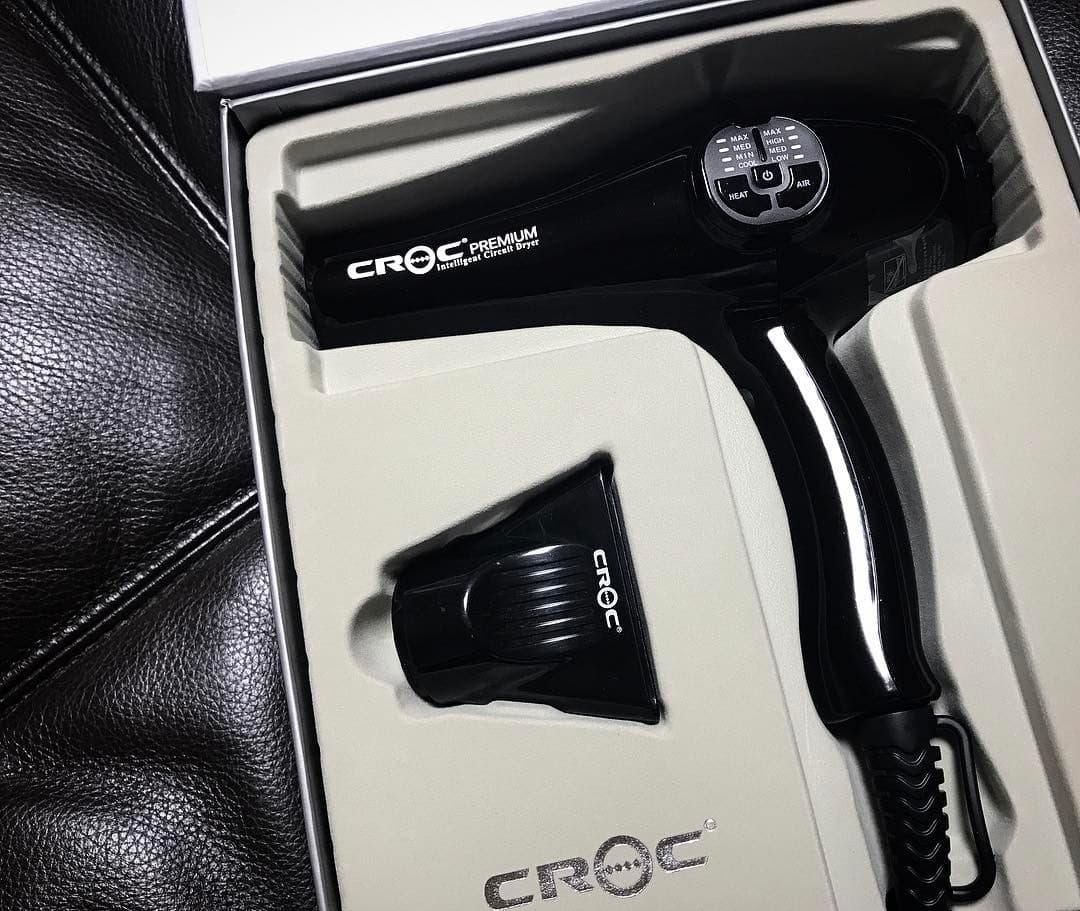 Features:
Wattage: 1700 watts, 120-V DC motor;
Settings: 3 standard temperature settings, 4 speeds, lightweight, switch for ionizer;
Technologies: negative ions, ceramic and tourmaline advanced technologies, heat-proof surface technology.
This model is completely digital. You can even choose whether you want an ionizer or not. It weighs 13 oz and can be heated to 400F. I still don't recommend going with the highest temperature, as you can damage the hair without professional hair protectants. I also like the fact that this model always stays cool, even if you use it for a long time.
You will not burn your hands. No matter whether your hair is natural, thick or coarse, curly or straight, you can choose the right temperature and power to avoid overdrying.
The blow dryer comes with a nozzle, which you might find useful for various hairdos.
PROS:
Digital panel on the head of the device;
Heats up to 400F;
Three temperature settings;
Ionizer;
Lightweight.
CONS:
More expensive compared to similar products on the list.
4. FHI Heat Platform Nano Salon Pro 2000 – Powerful Tourmaline Dryer
This hair dryer is a combination of power and elegance. It saves up to 50 percent of your usual time during the drying procedure. It works perfectly with all hair types. FHI Heat produces hair straighteners, blow dryers, irons, among other hair styling hot tools. The company was founded in 2003. Since that time, they have created products for both salons and individual use.
Features:
Wattage: 1800 watts, high-velocity AC motor;
Settings: 3 classic heat settings, 2 speeds of the fan (no medium-speed mode), far-infrared heat;
Technologies: negative ions, tourmaline ceramic formula inside, the cord length is 12 ft, weighs 1 pound.
You have to pay attention that, despite the model being called Nano Salon Pro 2000, there are 1800 watts. It comes with several nozzles, which you may find incredibly useful for different haircuts. It has buttons on both sides of the handle. Negative ions seal the moisture inside the locks, so you don't burn them. The formula inside the dryer eliminates static.
There is also a low electromagnetic field to prevent the possible damage from high temperature. I want to underline the fact that it is a lightweight tool, and with the high speed of drying, your hands are unlikely to get tired.
PROS:
Three temperature settings and 2 fan speeds;
Three attachments to the dryer;
Ions seal moisture in the locks;
Cuts the time on drying procedure by 50 percent;
Affordable price.
5. Hot Tools Professional – Top Quiet and Stylish Dryer with 1875 W
Just look at this intense blue color and all the nozzles that come in the pack. I like the shape of the model and the features it offers, including a surprisingly quiet motor.
Hot Tools is the company of professional stylists who implement ideas on how to make your daily styling routine less painful and healthier. They opened the business in the 80s, and since then, continue to grow audiences and attract celebrities. This model suits well all types and styles of hair.
Tourmaline blow dryer benefits:
Wattage: 1875 watts;
Settings: 3 heat and 3-speed settings, cool shot settings, quiet performance, weighs 2.3 pounds with the accessories;
Technologies: turbo ionic dryer; the 8-ft cord is tangle-resistant.
The ion technology inside this model releases millions of ions that protect your hair during the drying procedure. It makes your locks softer, healthier, and without frizz.
The attachments the company adds in the pack are a pik, finger diffuser, and concentrator. The cord is long enough to sit comfortably in the chair while drying the hair.
PROS:
Six temperature and speed modes;
Attachments come with the dryer;
Quiet motor;
Ion technology protects the moisture inside the hair;
The price is really affordable.
CONS:
Its drying power may not be enough for a salon.
Guide into the Best Tourmaline Blow Dryers
Before you buy one of the models I have described in my tourmaline hair dryer reviews above, you might want to find out more about this tool in general.
Blow dryers with tourmaline technology are relatively new on the market, and many women simply don't know their advantages. Read a detailed guide on tourmaline hair dryers.
What is a tourmaline hair dryer?
I am doubtful about the need to explain what a blow dryer is. Nevertheless, you may not know what is special about the tourmaline one. Tourmaline is a semi-precious stone, which is extremely rare to find.
It is a crystalline boron silicate mineral with other elements like iron, aluminum, sodium, magnesium, lithium, or potassium. You might have seen it in jewelry, just like other precious gemstones, but in a blow dryer, it protects your hair from damage.
Usually, developers coat or mold the inner parts of the dryer with this stone. When the model starts working, it releases protective particles and saves the hair from overheating. The stone is crushed into powder for a better effect.
Major types:
Ceramic tourmaline protects thin hair. It prevents the hair loss that is caused by the use of classic old hair dryers. The technology is reliable and, at the same time, pretty affordable;
Ceramic ionic tourmaline dryers are great for thick hair. The ions quickly get inside your locks, sealing the moisture inside. It works incredibly fast, drying the wet hair, without overheating it;
Tourmaline titanium models add extra volume. This type also prevents the hair from frizz and makes it more obedient to combing and styling.
Related article: Choosing Dryer for Straightening Hair
Tourmaline vs. Ionic technology
Before stylists discovered the helpful abilities of tourmaline, ionic dryers had been on demand. Many users still have no idea what is the difference between ionic and tourmaline hair dryers. More and more developers decide to combine these two technologies.
Ionic technology features:
Such dryers offer negative ions that seal cuticles, trapping the moisture inside so that you don't fry them;
To keep the moisture inside, ions shrink droplets of water in the hair;
They are not as fast as ceramic dryers that can heat your hair for a long time without negative effects.
Tourmaline features:
Tourmaline is being turned into the powder and put inside the dryer for emission of negatively charged ions and infrared heat;
Unlike ionic dryers, tourmaline does not shrink water molecules. It protects the hair with powdered minerals;
It dries the hair 50 percent faster than ionic and ceramic blow dryers.
How to choose the best tourmaline hair dryer
Although tourmaline blow dryers are affordable, they are still pricier than regular models. They contain semi-precious minerals and numerous features, so I believe the price is pretty fair.
However, I doubt that you want to buy several expensive models for different occasions. And even if you buy one dryer for travels and another for daily use, you still need to choose a hair dryer wisely. Pay attention to the next features that are offered by developers.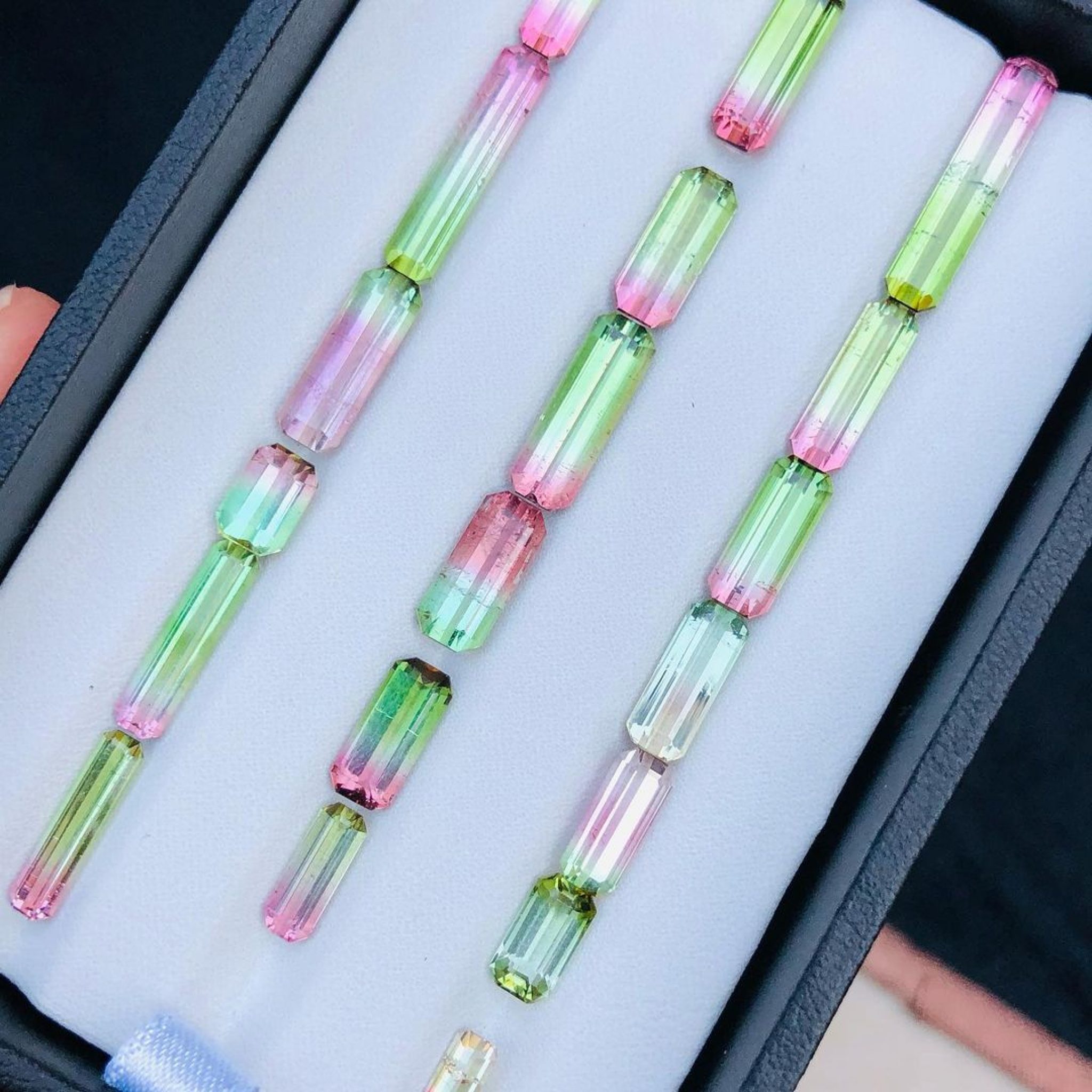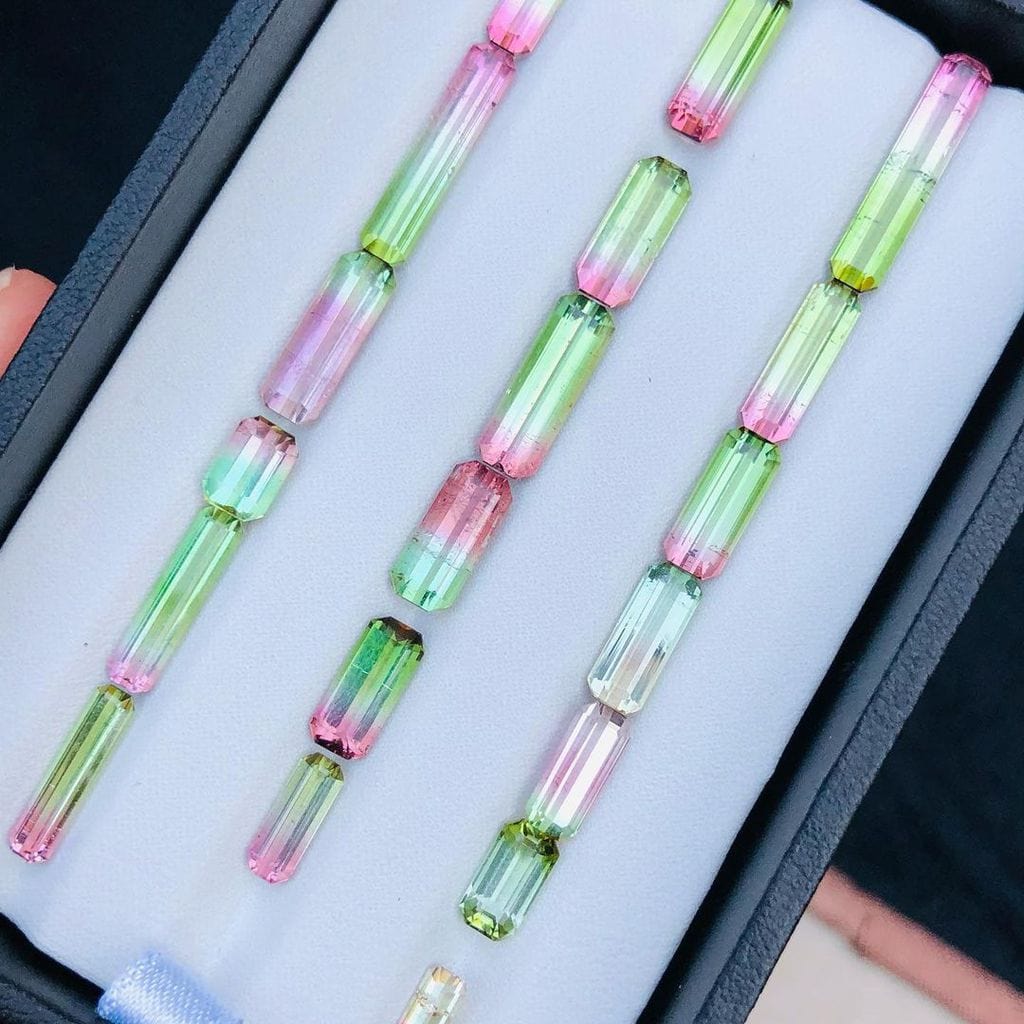 Wattage
Your dryer must have at least 1800 watts to be able to dry your hair in minutes, not hours. If you don't want to use the highest temperature that the model provides, make sure that even the medium or low-temperature modes and the low fan setting can grant you the required results. The higher the dryer's wattage, the quicker you accomplish what you started.
However, you don't need to go for the highest wattage since you may not be capable of supporting it. The regular blow dryer features 1500 watts. Developers indicate the wattage clearly on the front page.
Heat and speed settings
If you have only one speed on your blow dryer, it is time to replace it with a more updated option. You might damage your hair every time you use it. Make sure there are at least 2 speeds present.
However, I prefer to have 3 speeds, which are low, medium, and high. There must also be at least 3 heating options for you, including cold, warm, and hot. If you are in a hurry, it is ok to go with the highest speed but still choose a warm temperature. Take all the precautions not to burn your hair.
The best way is to switch the temperatures, starting from the lowest one. The speed and heat controllers must be right in front of you. Yet, I don't like sensitive buttons on the handle which I can switch by accident.
Ionic and non-ionic
I recommend you to use the advantages of both tourmaline and ionic technologies as long as you can. They both protect and heal your hair, and there is no need to choose between them if you can have it all. Choose the tourmaline ionic type and enjoy the benefits of both advanced formulas.
Volumizing technology
If you need to add extra volume to your hair, make sure that the dryer comes with nozzles and other attachments like a finger diffuser that add volume to the thin hair.
Any tourmaline blow dryers that reduce frizz improves the volume automatically. Still, pay attention to the recommendations of developers. If you want more volume, you may also need to use specific sprays.
Hair type
Tourmaline blow dryers work splendidly on any type of hair. You don't have to worry about the effectiveness of the tool at all. Yet, if you want to improve your thick hair and protect it from heat, use the ceramic tourmaline model. For thick hair, the ceramic ionic tourmaline type is the best.
Weight
Since you will have to hold the dryer for some time, it must be weightless. Usually, advanced tourmaline dryers do not weigh more than 2.5 pounds in the pack. Check the weight before you order it. Make sure you can hold it consistently for at least half of an hour.
Popular Questions About Tourmaline Hair Dryers
If you still haven't found the answers you were looking for, check this section. I have gathered the most popular questions on the Internet about everything you wanted to know about hair dryers. Perhaps, you have something to add to my comments. In this case, you are welcome to leave your feedback in the comments below.
Are tourmaline hair dryers better?
I honestly believe that tourmaline hair dryers are more superior devices than regular ones. They even contain semi-precious stones! Yet, I do find the combination of tourmaline ionic technologies and ceramic coating an incredible investment.
However, it depends on your preferences. Check out the powers and features every tourmaline blow dryer offers.
Do tourmaline hair dryers really work as advertised?
Yes, they do. Unlike some ionic blow dryers that dry your hair slower than it was promised, tourmaline models do exactly what they were created for. You receive nothing less and nothing more.
Check the description of each model in the store and make sure that you can deal with 1800 watts or you need more. Consider whether you are ok with 2 heat settings or you require more. Tourmaline will still protect your natural hair no matter which model you pick.
What is the difference between ionic and tourmaline hair dryers?
I have already described the difference between ionic and tourmaline hair dryers in the section above. However, I have to say that they are not as different as you might think. Ionic hair dryers spread ions on your hair that seals cuticles with enough moisture so that the hair does not get fried while drying.
Tourmaline also takes care of the hair, preventing over-drying, protecting it with the mineral formula inside. There is a tourmaline ionic type of blow dryers which combines positive effects from both.
Which option is better: a ceramic or tourmaline hair dryer?
I believe that a tourmaline hair dryer dries the hair 40 percent faster than ceramic. Ceramic is good for your hair, preventing frizz and heating. However, I advise you to look for a combination of ceramic and tourmaline features, if you want to choose the best hair dryer for you.
Best Tourmaline Blow Dryer for Healthy Hair
While any hair dryer provides the heat which damages the hair, you still can lessen the harmful effect with a proper model. I have gathered the prime tourmaline blow dryers which are incredibly popular on the market and made detailed reviews on each of them.
If you have ever used one of these models, please share your opinion in the comments below. I also ask you to answer several questions about it. How do you like this dryer? Which heat setting do you prefer to use? Do you see the effect of the tourmaline on your hair?
Last update on 2022-12-11 / Affiliate links / Images from Amazon Product Advertising API