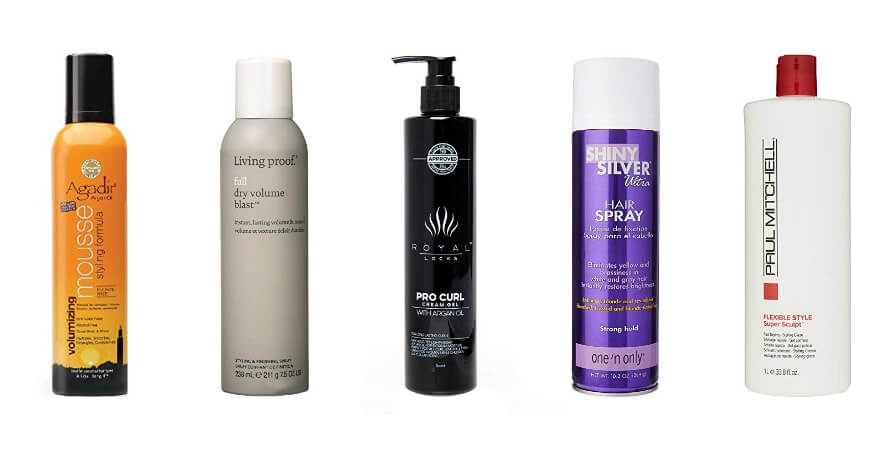 Hello! I am Clarissa. And today I want to bring up one interesting topic — how to make grey hair styles. A lot of women are shy of their silver grey hair styles, and want to dye their locks some other color. But as you know, and I am sure that our regular readers know exactly, I have a silver hair style. And I like it, I am also quite proud of it as I know that it gets trendy! In fact, a lot of young ladies who have no signals of becoming grey are asking their stylists to make long or short hair styles with grey hair.
Therefore, you shouldn't be shy if your hair starts getting grey. The best recipe of fabulous looking hair is to choose your natural color, and this color is not associated with grey grandmother hair styles anymore. So, in this article, I want to show how bold and chic you can look with grey hair in style day or evening images. And these images do not depend on what your hair length: long, medium or short. I know how to create simple fashionable grey hair styles for all ages, how to choose the best styling products for silver hair, and even more — the ultimate grey hair guide.
TOP-5 Long Grey Hair Styles For Women
I have always said that long hair is beautiful, sexy, and trendy. Therefore, firstly, on our journey of "How to style grey hair", I want to elaborate on creating hair styles for long silver locks. I am glad that women are no longer trying to hide them or dye. And this trend can't go unnoticed in the fashion industry. In fact, grey hair is officially in this year!
#1: Curly Grey Hair Styles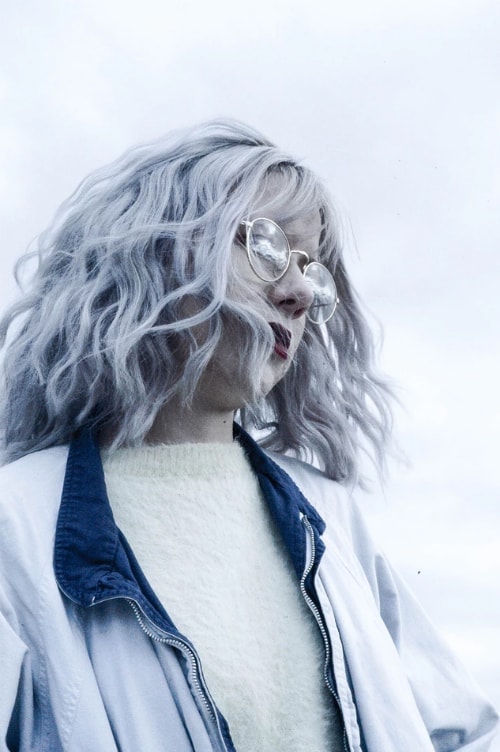 On the picture above a girl created one of the greatest long hair styles for wavy grey hair. By the way, Marta Kauffman, the popular movie producer, has the same haircut. Therefore, hair styles for grey hair over 50 are not only about short locks. It is really simple to repeat. All you need is a curling iron and a mousse that helps to fix the hair style. Also, I want you to pay attention to her makeup. Have you noticed how she highlights her face? Red lips and dark eyes are a good pairing for long grey hair styles over 50. I really like her look! To create these blowouts, you need to buy the iron with a large diameter.
#2: Grey Hair Dye Hair Styles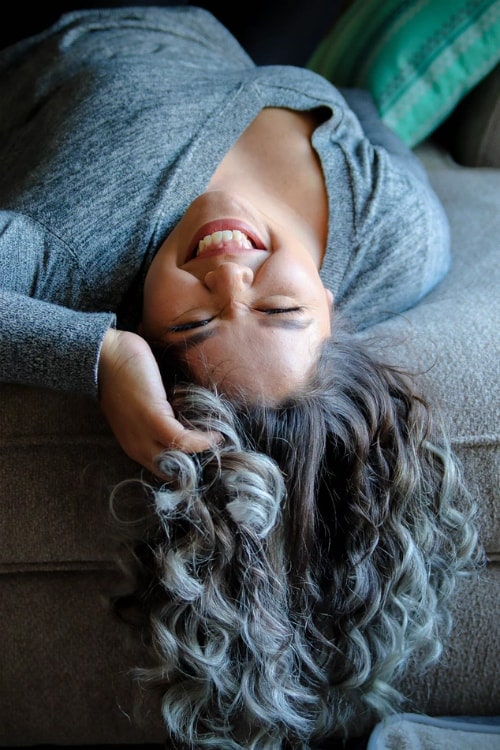 It is impossible to talk about the best styles for grey hair and not to mention ombre. In fact, it is one of the biggest trends in recent years and a good choice for styling long grey hair. My advice: I recommend you to choose the hairdresser very attentively because it is hard to create a seamless transition, especially if you have to deal with women grey hair styles. Moreover, it allows you to be trendy when your hair starts to turn gray in the front, and hair tips still have their natural color. Blend them, then add a little bit volume, make them curly, or, contrariwise, straighten the locks, and your transitioning to grey hair styles is here!
#3: Grey Blonde Hair Styles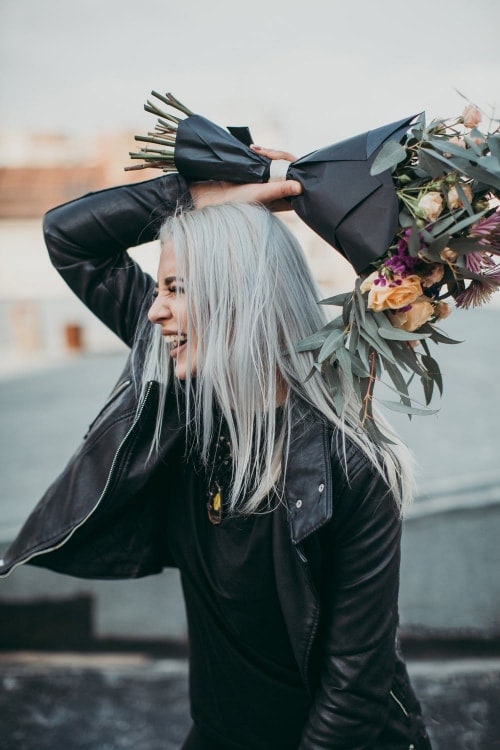 Another way to make attractive silver hair style when it starts to turn grey is to blend your natural color with new grey. I always recommend this type of styles for long grey hair to women who have blonde hair. I like the way this lightly layered haircut mixes different tones and creates something really amazing. Also, if you think that this grey hair style is for women over 60 only, you are definitely wrong. I know a lot of examples when young women with dyed grey hair style have chosen this type of dyeing.
#4: Long Grey Hair Styles Women With Curled Ends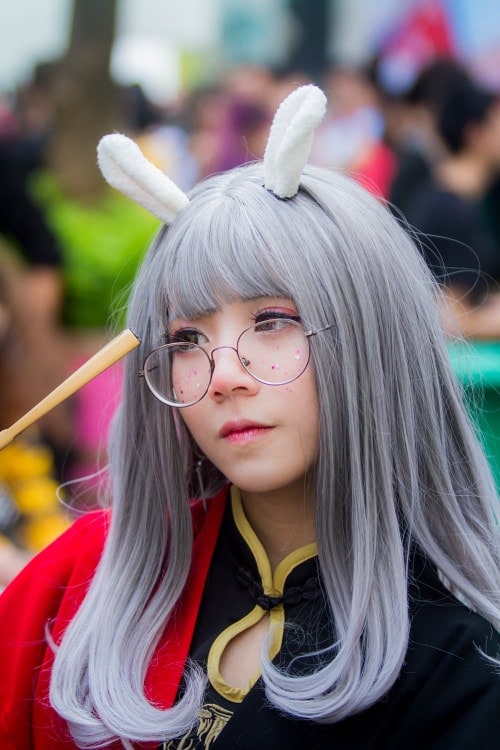 This type of trendy grey hair styles looks really flirty and romantic, moreover, it suits for not only long hairs but also for the hair of medium length. What's good here? First of all, it is a good example of how to style long grey hair with different shades of grey. Together, grey balayage with white accents create a great combination. Secondly, look at the hair ends. These perfect blowouts make your hairstyle really beautiful. To make them, you need to straighten your hair. Then, take the iron and slightly curl the ends upwards. That's all! If you want, you can apply additional mouse to fasten the hair.
#5: Grey Dye Hair Styles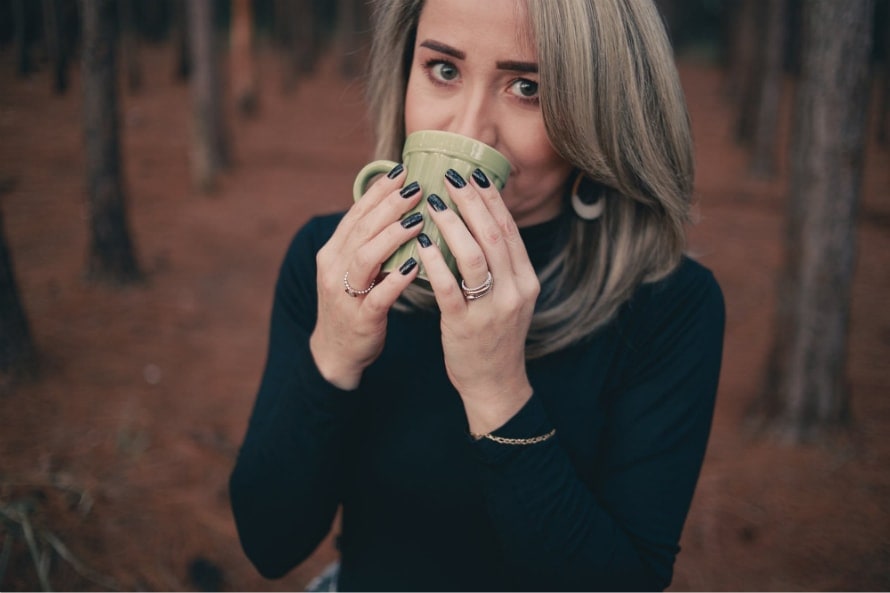 You know that Monica, the author of this blog, is a professional hair stylist. Therefore, when I have prepared the material for my article, I asked her for the gripping hair colors and styles, especially for long silver locks. And it is the hair trend Monica really recommends for women of all ages. This type of dyeing distinguishes from all mentioned above, so it is better to do it with a proven master. Usually women prefer to blend white and darker grey, but I advise you to risk and choose the combination of grey and brown shades. This type of dyeing is the answer to the question of how to style dyed grey hair for women with straight locks. Some tips:
lighter shades should be kept near the hairline
the rest of the hair dyed ash brown hair
make regular trims to keep long grey hair styles healthy and beautiful.
TOP-5 Short Grey Hair Styles
It is grey hair style time. Above, I've discussed the greying hair styles for long locks, and now let's dwell on the short locks. If you immediately imagine the grey hair styles for women over 70, chase these thoughts away! To tell the truth, I like short grey hair styles even more than long, but it is all about the preferences. Something tells me that after this section you will definitely wish to go gray sooner.
#1: Classic grey hair cut styles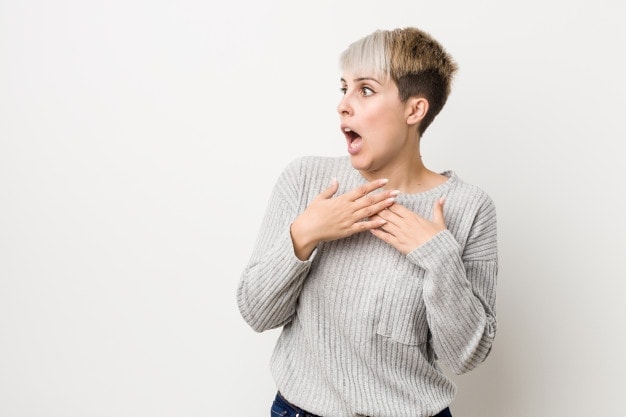 Talking about short hair styles for grey hair, we couldn't miss one of the simplest haircuts pictured above. It is a classic. In fact, with this grey short locks, you will look adventurous and a little bit crazy. One of the reasons why I am a real fan of short locks is that anybody can experiment with them. You can find grey hair styles for women over 50 as well as for young women. Please note that this hair style is not a pixie cut, which makes it the ideal option for women with naturally straight hair. The length of locks is increasing the closer they get to the crown, they also become lighter.
#2: Pixie cut styles for grey hair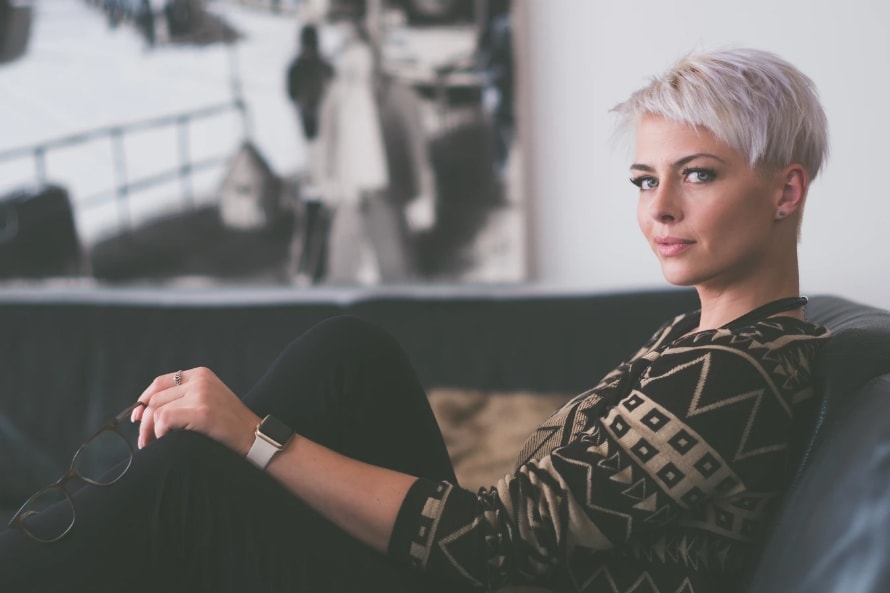 As a person who is always speaking with the professional hair stylists, I can tell you that it is true that not all hair styling can be suitable for all ages. But some of the grey hair styles for women in their 60's looks really good on young women. And this one is a bright example. Short messy pixie can be a good variant for women who do not like to spend a lot of their time on styling, especially in the morning. For this hair style, short ears, wavy grey you need to buy only a mousse or other hair product that will add some more "beautiful" messiness to the look.
#3: Bob for short grey hair styles with blowouts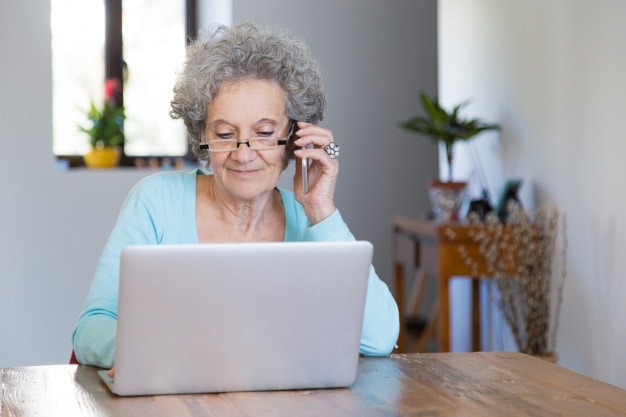 Bob is a very popular type of haircuts. It looks great with straight and curly locks. You can simply change your look by adding or reducing the volume, combine it with red lips, long earrings, and glasses. With such accessories, you will look very flirty and romantic. But here is a very important point, especially if you have grey curly hair styles: to look gorgeous, your locks need to be healthy. That is why it is not the best hair styles for thin frizzy grey hair. Also, you can add different dark or light shade to your blowouts, and believe me, it will look perfect!
#4: Messy grey hair styling on long pixie hair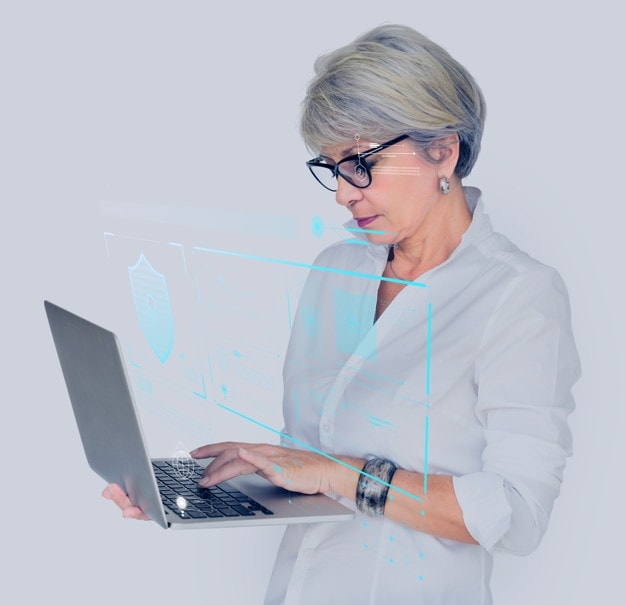 I always said that trends and fashion are good things that you need to take into consideration, but at the same time, you need to choose the haircut which will make you feel comfortable. And when I met a woman who does not know exactly what grey hair short style she wants, I recommend her to choose the long pixie. Why? It is simple. Firstly, you should always style the hair with short locks, and such short haircut styles for grey hair do not require much attention. Secondly, it is simple to wear your hair differently on a daily basis. If you want, you can do blowouts, otherwise, just straighten them.
#5: Dye short styles for grey hair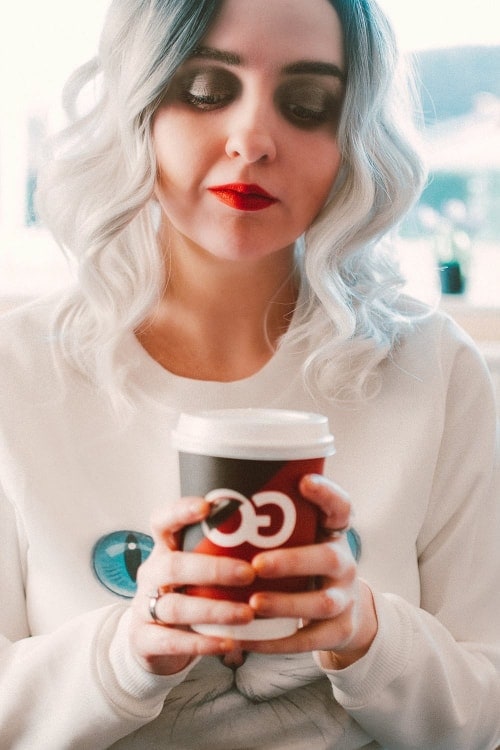 The list of short grey hair styles 2019 couldn't be formed without mentioning this ombre hairstyle. I am sure that with this haircut, you will look like no one else because only brave girls can make it. I think that pink is the most suitable color. If you do not like the color pink, you can create combinations of grey with blue, violet or red. There is only one rule: blend the bright color with silver to create a marvelous transition. You can add the color to hair roots, ends or blowouts. One thing you need to always make sure of is that you have hair care products at home.
Grey Hair Styling Products
When we discussed different hair styles for grey hair, I often mentioned the hair care products. In fact, like any type of hair, grey locks also need care and special products. Of course, their assortment strongly depends on whether you have the natural grey hair styles or grey hair color styles. In the first case, the locks become more rigid and dry because there are microscopic level changes involved. Hence, they need more moisturizing and nourishing products. And in a second case, you also need to buy products that help you to save the color longer. Let's make an overview of the core tools for platinum grey hair styles.
Alberto VO5 Conditioning Hairdressing for Straight and Curly Grey Hair Styles for Women
This perfect conditioner for blonde grey hair styles was created by Alberto VO5. It is a world-famous organization which sells hairstyling products in different countries so you can be sure of the quality of their products. It is definitely an unnecessary tool to create a hair style for grey hair. The product is specially formulated for light locks and helps to soothe split ends, smooth thin hair styles short grey, and keep it healthy-looking. Unfortunately, it's bottle is not very big — just 9 ounces. Alberto VO5 Conditioner is a great choice if you want to find the products for grey hair styles for young women as well as for older ones.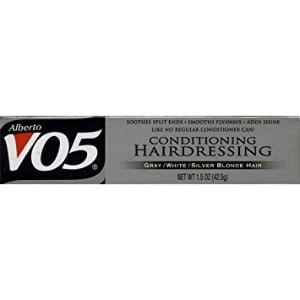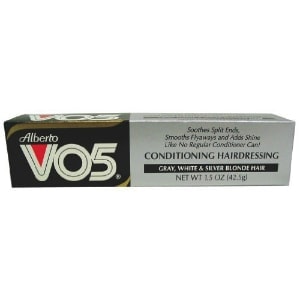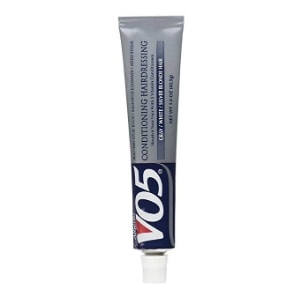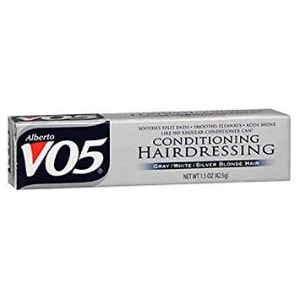 Pros:
perfect product for soothing split ends
nourishes white and grey hair styles, short hair and long locks.
Cons:
a little bit expensive
small bottle.
Paul Mitchell Super Sculpt Styling Gel for Grey Hair
Paul Mitchell is a famous Scottish American hair stylist and co-founder of John Paul Mitchell Systems. The company was founded almost 50 years ago — in 1980. You've probably heard about their Paul Mitchell Schools with 109 locations across the United States. The school is specialized in the cosmetology and barber courses. By the way, a lot of my friends finished it. But let's get back to the product. This gel from Paul Mitchell is really helpful when you want to create hair styles for grey hair, African American. It maximizes shine and provides you with a long-lasting memory while adding excellent body and volume. It is a salon-quality product for an affordable price, so I really recommend you to have one at home, especially if you have to deal with grey natural hair styles.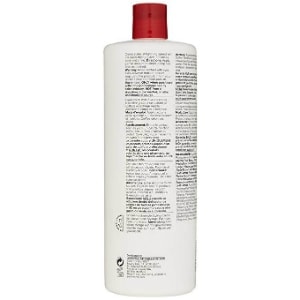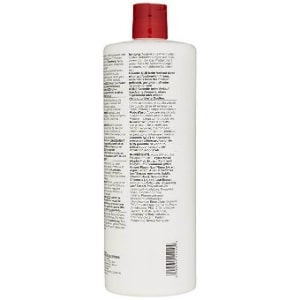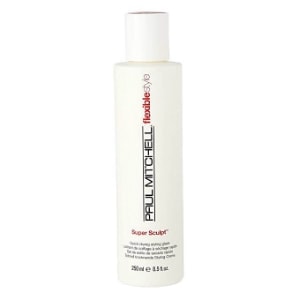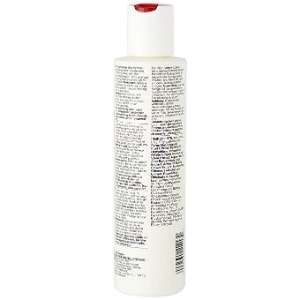 Pros:
salon-quality product for styling grey hair
good price
adds volume and shine.
Cons:
a lot of users complain about its liquid structure, not like that of a styling gel for grey hair.
Tecni Art – Envy Extra Strong Hold Volume Styling Mousse for Grey Hair
This styling mousse grey hair remedy was produced by L'OREAL PROFESSIONNEL. I am sure that you have heard about this company more than once. L'Oreal has a long story and was established in 1909. Today it is the largest cosmetics company in the world. It produces not only hair products but also make-up, sun protection, and skincare items. And this mousse is definitely one of the best styling products for my grey hair. I have used it for more than 5 years, and I am completely satisfied with the quality. What's more interesting, L'Oreal formulated this product with a UV filter to deliver full body style for light, white, black and grey hair styles.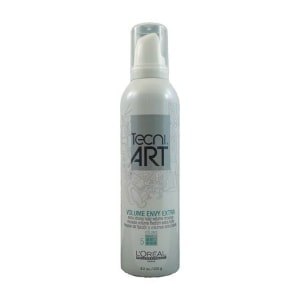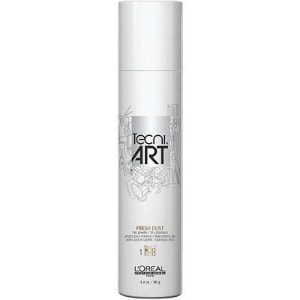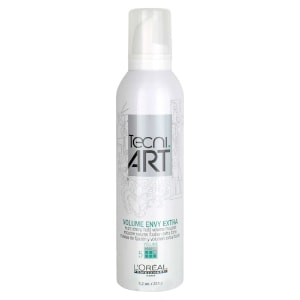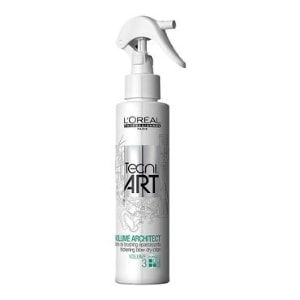 Pros:
UV filter
affordable price
creates volume hair styles grey
for all hair types, not only for grey hair color styles.
Cons:
Fekkai Brilliant Glossing Styling Cream for Grey Hair
This incredible cream hair styles for women with grey hair was created by Fekkai company. Frederic Fekkai is a famous hairstylist from France. He has built a great career in the fashion industry and worked with popular models and magazines across the world. Four years ago, in 2015, he and his wife acquired a lifestyle brand Côté Bastide, and relaunched the business. Now Fekkai's products are well-known by their salon quality and affordable prices. There is the reason why I included this cream on my list. With this item, you certainly will create only the best grey hair styles. The cream contains olive oil which nourishes your locks and has a fresh floral smell. If you do not know how to style grey frizzy hair, this product is definitely what you need.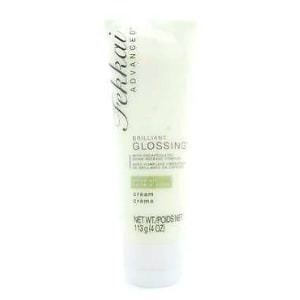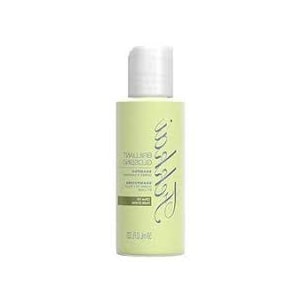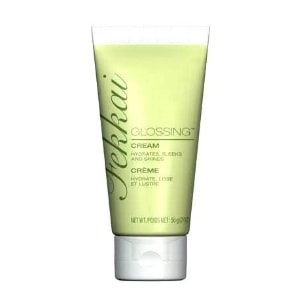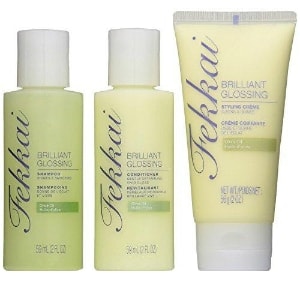 Pros:
floral odor
contains olive oil
the best choice to smooth long and short haircut styles for women with grey hair.
Cons:
Curl Cream Gel by Royal Locks to Create Long and Short Grey Hair Styles
One more cream that is indispensable if we are talking about creating styles for grey hair. Especially I recommend you to buy it if you have to deal with grey afro hair styles. Why? First of all, the cream gives your blowouts a fantastic volume and bouncy hold without bonding of your locks. Secondly, it contains high-quality and natural ingredients, and you can use the cream with other gels and conditioners to create cute grey hair styles. Thirdly, the product was created by Royal Locks. And the founder of the company is Gina who also has curly hair and understands the struggles of styling.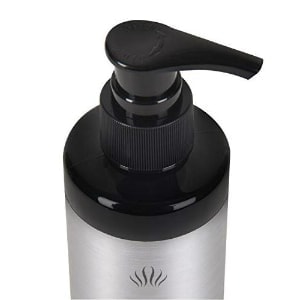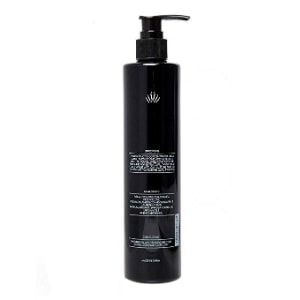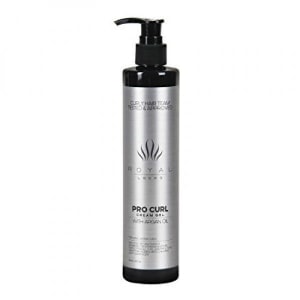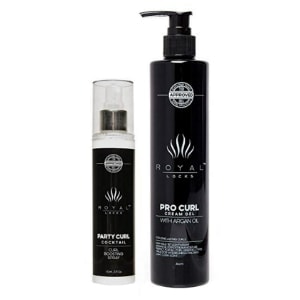 Pros:
necessary product to create grey hair styles for African American women
contains argan oil
good price.
Cons:
some users complain about its hold-ability.
Madison Braids Women's Two Strand Headband Hair Braid for Young and Old Lady Grey Hair Styles
The time when you need to go to the expensive hairstylist to create creative and unusual hair styles for grey hair has passed. Today there are a lot of hair extensions for fine hair with which you can do it absolutely free of charge, at home, and in a couple of minutes. This high-quality beautiful braid is one of them. It is very comfortable to adjust to your preferences and regulate its length. The braid is handmade and uses eye-catching natural looking synthetic locks. I hope that Monika will not read these lines, but I will tell you one secret: very often she uses this product to create styles for grey haired women. Do not be afraid of diluting your everyday image by adding this perfect braid.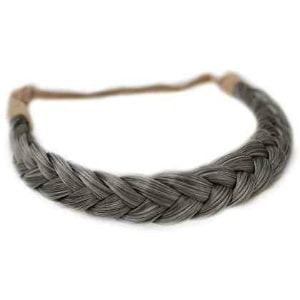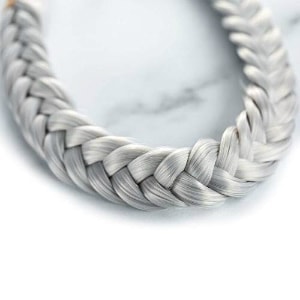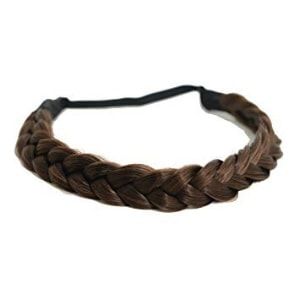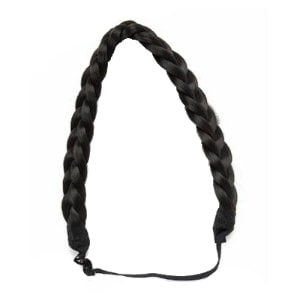 Pros:
allows to quickly style grey hair without salon treatments
contains high-quality synthetic locks
easily adjustable.
Cons:
hair from the braid may fall out of the hoop.
TIGI Catwalk Curls Rock Amplifier for Grey Hair Ponytail Styles
Antony Mascolo is an award-winning hairdresser who established TIGI, the company that created this incredible Amplifier to create grey hair styles for black hair as well as for white. Mascolo is an iconic hairdresser, I was at his master classes several times and always left them with a good portion of inspiration and delight. At his master classes, Mascolo uses only the TIGI products. TIGI has a large assortment, and everyone can find what they need no matter if they look for mature grey hair styles or grey hair color styles. But I want to tell you a couple of words about this amplifier. It has high-quality protectants, polymers, and essential oils in its composition. The amplifier provides hold and control for your blowouts, even if you make grey hair style for older women.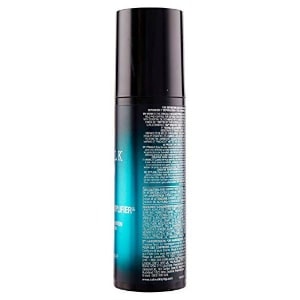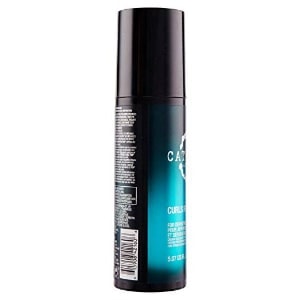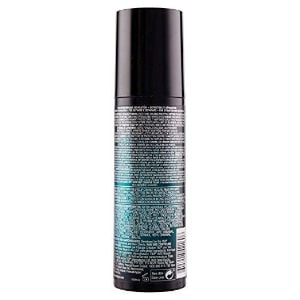 Pros:
good product composition
saves the healthy look of your hair styles grey hair
good styling product for natural grey wavy hair
protects against humidity.
Cons:
sticky;
does not suit for thin grey style hair.
OGX Locking + Coconut Curls Decadent Creamy Mousse for Grey Hair Style Women
OGX is the company that specialized only on producing products for hair styling and care. Above I told you about different hair styling including medium hair style for women over 60 with grey hair and youthful styles for grey hair. And this creamy mousse by OGX suits for women of different ages. The product saves the healthy look of your locks because it contains natural ingredients such as shea butter, jasmine, and coconut oil. Moreover, the mousse smells really good and has a pleasant texture. It was made of foam and cream. A mousse is a necessary tool if you have curly locks and want to create bold grey hair styles for women in their 40s. The OGX Coconut Decadent Creamy Mousse maintains moisture and enhances your blowouts.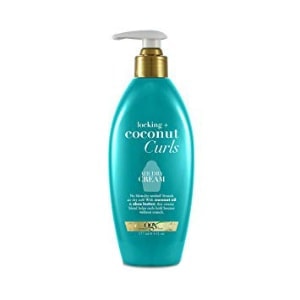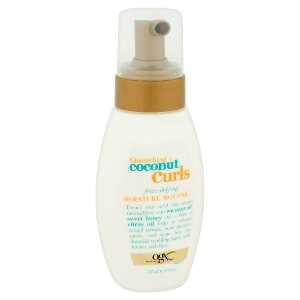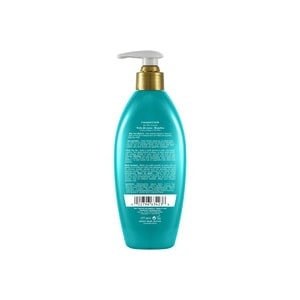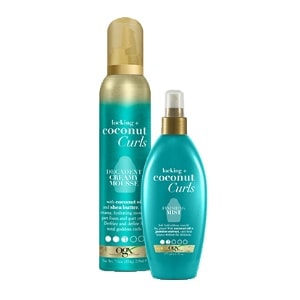 Pros:
good price
it is the perfect tool if you want to create grey hair style for black women or for anyone with curly hair
with natural ingredients.
Cons:
LIVING PROOF Full Dry Volume Blast
This spray for volume was created by Living Proof, the company founded in 2005. Also, it is a subsidiary of Unilever PLC, therefore, the company has really high standards. Their products were developed in collaboration with scientists and technology originating from MIT. Today, Living Proof has more than 150 worldwide awards. Impressive, isn't it? But let's take a closer look at their styling spray. I really recommend you to buy it if you want to add the volume to your old and young styles for grey hair. The product delivers lasting texture and works really good with dry hair. It moisturizes the locks and transforms fine hair into voluminous grey hair styles for women.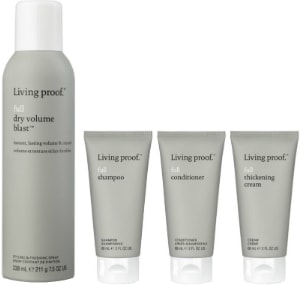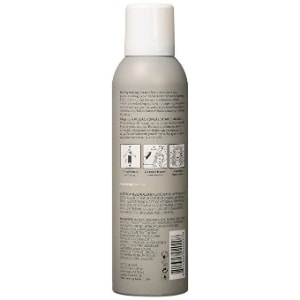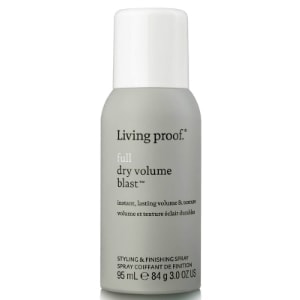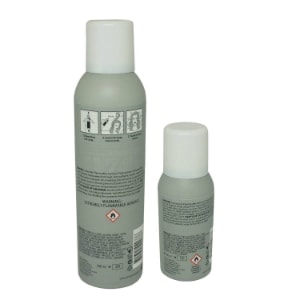 Pros:
creates volume
has a lasting texture
UV protection.
Cons:
this product for grey hair style woman is relatively expensive.
Agadir Argan Oil Volumizing Styling Mousse for Hair Style Grey
I like products with natural ingredients. So when I created a list of products for white and black girl grey hair styles, I could not miss this mousse. The main ingredient here is the argan oil. As you know, it is humidity resistant oil that moisturizes, conditions, and smoothes your hair. The mousse is perfect for dry and damaged locks and is the best way to style grey hair. One of the reasons why your locks are becoming thin is the irons and other hot tools, and this styling mousse protects the hair against the thermal effect. Also, the product is good if you have to deal with dye grey streaked hair styles because of its anti color fade alcohol-free formula.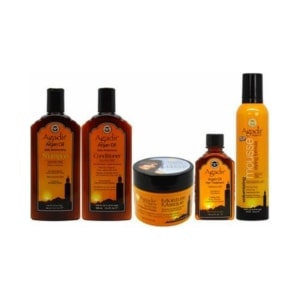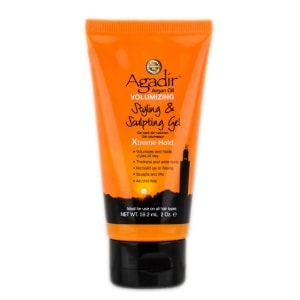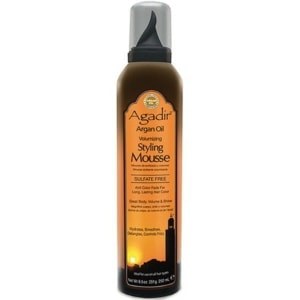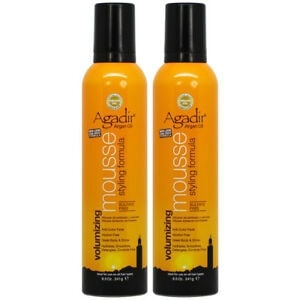 Pros:
argan oil
anti color fade effect
provides volume to your light and dark grey hair styles.
Cons:
One n Only Shiny Silver Ultra Strong Hold Hair Spray for Long and Short Grey Hair Styles
One 'n only is a well-known company in the field of manufacturing hair and skin care products. And this item is one of the best in their assortment. By the way, Monika often uses the spray to create volumetric grey hair styles on black women as well as on white. The product was made with nano titanium technology that adds shine and healthy look for your locks. Special ingredients nourish going grey hair styles and bringing them exceptional brilliance. Moreover, there are a lot of vitamins including vitamin E that protects each lock internally and externally.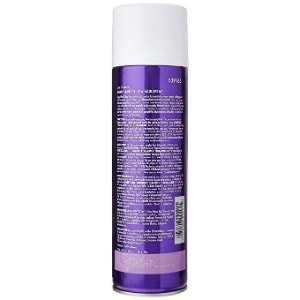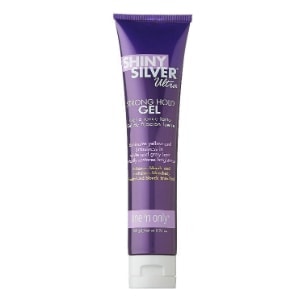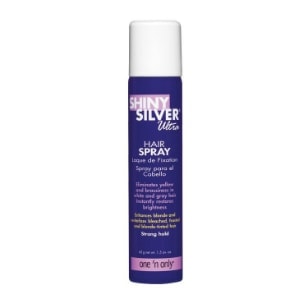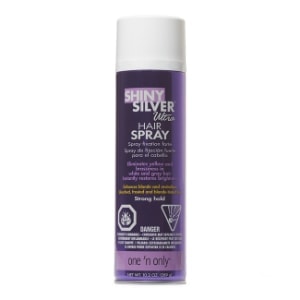 Pros:
nano titanium technology
adds volume
contains vitamins.
Cons:
sometimes it can spray in clumps.
FAQ: The Most Popular Questions About Hair Style for Women With Grey Hair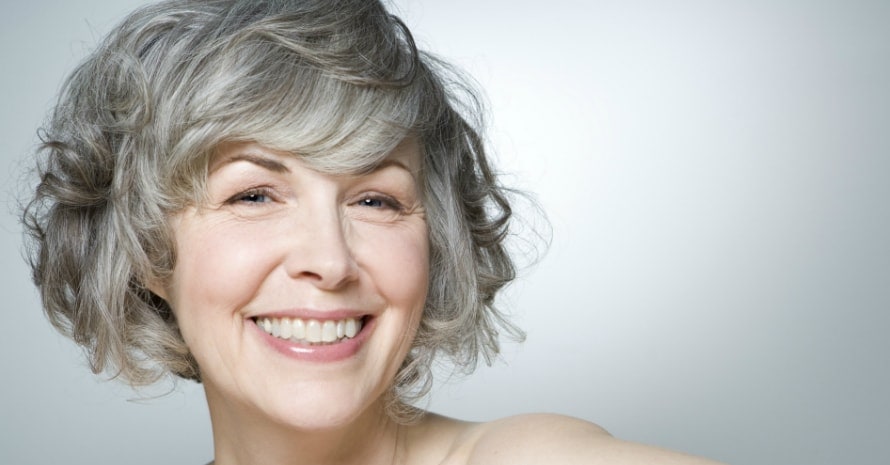 My job involves communicating with a large number of people who constantly ask for advice and recommendations regarding their style. Therefore, in my articles, I always include the section with the most popular questions regarding the discussed topic. But, of course, you can always ask additional questions under the post.
How to style fine grey hair, especially if it is curly?
Firstly, I recommend you not to use hot styling tools because they are well-known for their damaging effect. Therefore, you can choose among short grey hair styles with a messy pixie cut (see my list of the most loved above). Secondly, if you need to hold or bounce the locks, buy only the products with natural ingredients which additionally nourish hair and make them shine. To tell the truth, fine hair is not an unsolvable problem. But you need to pay attention to the hair products you use. Here are some rules:
How to style dyed grey hair?
If you decided to change your look and make one of the creative styles for grey hair, you may wonder how many different options exist, ranging from simple and monotonous tones to bright strands. Gray hair has a pleasant tone, so it blends well with different colors. One rule you need to remember is that your locks can be damaged just after hair dyeing, so buy in advance a couple of nutrient-based on natural oils remedies. I advise you argan and coconut oils. Also, use special Chi hair dryers that have a lot of regimes.
How much do frequent hair styling products harm gray hair? What could be the consequences?
There are a lot of ways you're damaging your hair, but the worst thing is, of course, the heat of the blow dryer. So here you need to use additional tools to create hot grey hair styling. But my first rule is always "Less is more". Therefore, if you can avoid it — avoid it. Otherwise, you can get split ends, hair breakage, and lack of luster. Pay special attention to the choice of the best blue shampoos for gray hair.
How to style premature grey hair?
First of all, do not be nervous about it. Growing out grey hair styles look sexy and unusual. And you can find not only long or short hair styles for women in their 50s with grey hair but also younger women. In my article, I gave examples of my favorite haircuts. Scroll up and find what you like. In fact, the grey-hair revolution has begun!
Are you Ready to Change Your Hair Style?
I hope that you have changed your mind about silver hair, and now it is no longer associated with hair styles for grey hair over 60 anymore. Do not be afraid to experiment! I know a lot of black women with grey hair styles, and despite various doubts, they have never regretted. Moreover, if you have questions, you can always open my article and find the answers about:
How to style curly grey hair.
How to make modern grey hair style after 60.
What is the best grey hair style for dark skin.
The reasons to color and cover gray hair.
How to style short wavy grey hair styles, and many other useful things.
If you do not want to radically change your hair color, you can combine silver with your natural color, for example, I really like hair style in black and grey. And now I want you to share what type of haircut you have? Maybe you know some interesting secrets that I forgot to mention, for example, how to style fine curly greying hair or something else. Write in the comments below.
Last update on 2022-12-11 / Affiliate links / Images from Amazon Product Advertising API