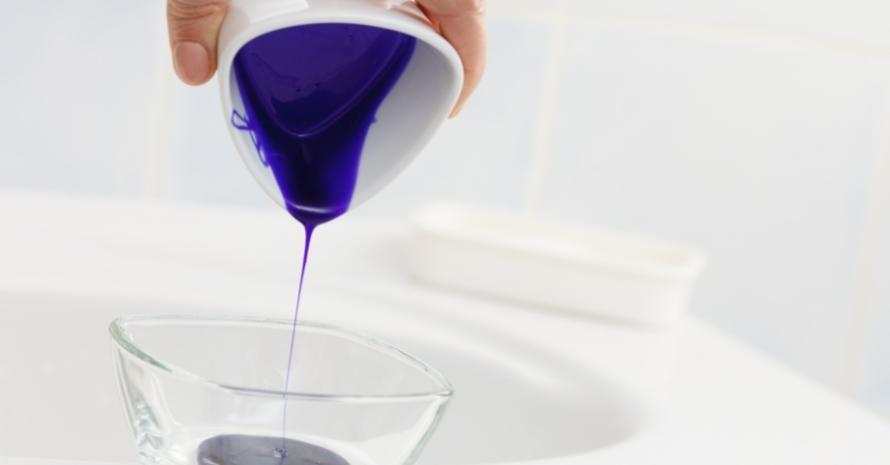 Using purple shampoo, you expect a beautiful and even hair tone. In most cases, purple shampoo only removes unwanted yellowness. However, there are cases when it can leave purple stains on your strands for some reason.
This can be a real nightmare, especially if you had the perfect platinum blond before. If you were looking for a way how to get the purple shampoo out of the hair, you came to the right place. In this article, I will tell you how to easily get rid of purple stains and color from shampoo, using simple methods.
Guide on How to Remove Purple Shampoo From Hair
Take a break from using a toning shampoo for a while.
Wash your hair with regular shampoo several times.
Use a special clarifying shampoo to get rid of the purple tone.
Use one of the methods with soda, hydrogen peroxide, or soap at your discretion.
Apply a conditioner and a nourishing mask.
5 different methods to get purple shampoo out of hair
If you notice that a toning shampoo leaves purple stains on your locks, or they have acquired a purple hue, you should not worry. This problem can be easily solved by using the methods described below.
Clarifying shampoo
The safest way is to use a clarifying cleanser for removing the purple shampoo from the hair. This shampoo easily removes excess dirt, oil, and color stains. It will help you get purple out of the hair.
However, to achieve a visible result, you need to wash your hair with a clarifying shampoo several times. Do not do it in one day; it's better to use it several times a week.
Also, keep in mind that this shampoo can dry your locks. Therefore, it is necessary to apply a deep conditioner after washing. It will help restore moisture balance and prevent overdrying.
Hydrogen peroxide
You should use this method in emergencies when you need to quickly get rid of the purple color or a clarifying shampoo didn't help you achieve the desired result. To make this technique as safe as possible, mix hydrogen peroxide with water and shampoo.
Combine 2 parts of shampoo with one part of hydrogen peroxide and add a little water to make the mixture suitable for spraying. Spray it on your hair and pay special attention to the strands with noticeable purple spots.
For the best effect, you can comb your locks, and I advise you to use gloves during the procedure. Check the color every minute after the application. As soon as you see that the color is no longer purple, you can rinse your hair. You can use this method to get the purple shampoo out of hair extensions as well.
Baking soda
If you still wonder how to remove the purple shampoo stain from hair, baking soda might be a good option. Baking soda is a product that will always be found at home.
That is why it is so popular not only among recipes but also as a good way to remove stains from various surfaces, including the hair.
For this blend, mix 1 teaspoon of baking soda and shampoo. You can replace the shampoo with vitamin C powder at will. Apply this mixture to your hair and wait 10 minutes.
Soda can damage your hair a bit, so use it with caution. Rinse the mixture with water and be sure to apply conditioner.
Lemon juice and conditioner
This method is suitable for you if you recently washed your chevelure with purple shampoo, and less than 24 hours have passed since its use. You need to mix 1 part of the conditioner and 3 parts of lemon juice.
Apply the mixture to the entire length of the strands and massage it. Rinse it with water after about 40 minutes. Lemon juice will help you get rid of the purple color, and the conditioner will prevent overdrying of your locks.
Dish soap
This option is often recommended by hairdressers, but you should choose a gentle dishwashing liquid that does not have too many aggressive components. As with the regular shampoo, it should be applied to damp strands and massaged from the roots to the ends.
Leave the soap for about 15-20 minutes, then rinse it properly with water. Don't forget to use a conditioner for moisturizing, as soap can dry out your locks just like soda or hydrogen peroxide.
What happens if you don't wash purple shampoo out of hair
If you regularly leave the purple shampoo on your hair for a long time and do not wash it off, in addition to the locks getting a purple hue, it can also become dry or even begin to fall out. The risk increases if your curls are thin and brittle by nature. However, if you tried to wash off the shade of purple with special products but failed on the first try, do not worry. After a few treatments, the purple tone will surely be washed off. All you need to do is stop using the tinting shampoo for a while and apply more conditioner so as not to overdry the strands.
What to do if purple shampoo stains your hair?
The reason for this can be that you leave the purple shampoo on your locks for too long, more than required by the instructions. Also, one of the reasons might be using purple shampoo too often. It should serve as a toner but not as a replacement for your regular shampoo.
The first thing you can do is to take a break from applying the shampoo for a while. Use the described methods to remove the purple pigment from your strands. After some time, you can return to its use but take into account previous mistakes.
FAQ About Purple Shampoo Removal
If you still have questions left, this section is for you. Find out how long it takes to wash out the shampoo and whether it fades purple-colored hair.
Will purple shampoo wash out?
Purple shampoo stains are not a long-term problem. Purple shampoo is not a permanent dye, so it will be washed over time. However, using regular shampoo will take longer than using special products. The best solution is to take a break from using shampoo.
How long does it take for purple shampoo to come out?
It depends on how much purple shampoo has colored your strands and what methods you use to get rid of it. With special products, it can take from one day to a week. If you decide to wait until the shampoo is washed off naturally, it can take several weeks, depending on the frequency of washing.
Will purple shampoo fade purple hair?
No, purple shampoo does not have such properties. Sometimes it is even used to prolong the appearance of a bright and saturated shade of the locks. However, depositing shampoo is better for this purpose, as it contains more purple pigments.
Get Purple Out of Hair Without Causing Damage
You don't have to run to the salon to get rid of the purple tone. Sometimes this problem can be solved by time and washing out of the toner. If you need to get rid of purple quickly, then you should use methods that will help speed up this process. However, it is important not to use all possible procedures at the same time, as this can damage the locks. To facilitate this process and make it safe, use a conditioner or a balm.
Which of the described methods seem reliable to you? Please share your thoughts in the comments.
Also read: