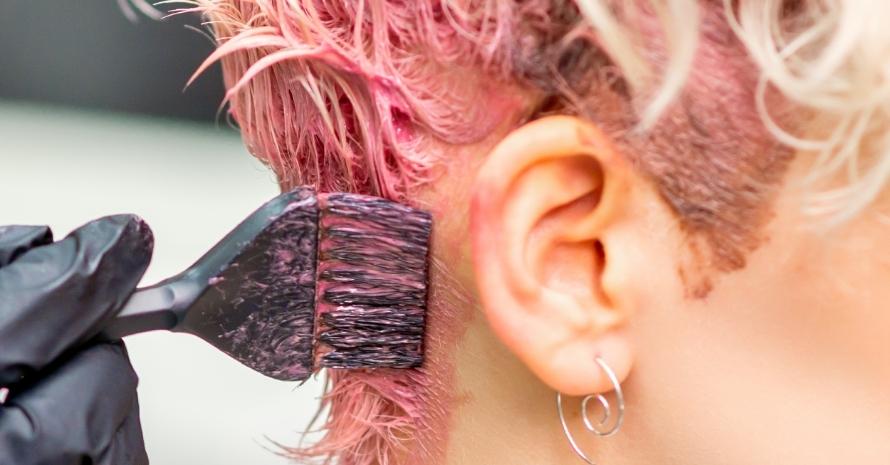 Before going to the salon or dyeing your hair at home, we think: is it better to dye dirty hair or clean hair? Because there are different dyes and bleaches, coloring techniques can affect the final result and the condition of your hair.
The successful result of coloring depends not only on the skill of the hairdresser and the quality of the dye, but also on the preparation of the hair for the coloring process. That is why I will answer some tantalizing questions on hair coloring preparation from a professional point of view.
Is It Better to Dye Dirty Hair: Guide
Dying dirty hair might be an option, but not the best one. As the dyes, as well as hair types, are different, the result can be affected by the use of styling products. There can be negative consequences of coloring greasy hair. In this article, I'll tell you more about them and share my professional tips on hair care. Read below to learn more.
Should you wash your hair before coloring?
The oil released by the scalp can protect the hair if the dye contains ammonia. In this case, dying dirty hair is the answer, and you should color it 2-3 days after washing.
So the answer to the question "when coloring hair should it be clean?" depends on whether your dye contains aggressive chemicals.It is completely normal to dye your hair after washing it, preferably with a sulfate-free shampoo.
Various ingredients contained in the shampoo can adversely affect the hair and its coloring. Washing your hair before dying even has its advantages. The color will have more natural shade after washing. Dying dirty hair can affect the final result because greasy hair is a little bit darker.
Therefore, working with clean hair will be easier for your hairdresser, it'll help to choose the right color of the dye to achieve exactly the shade you want.
Can you dye your hair after washing it?
If you decide to wash your hair before coloring, remember that it is better not to use hair styling products. Because such products remain and can interfere with the fixation of the dye. This is one of the most common mistakes when dying hair.
It will also be easier for the hairdresser to work with your natural hair texture while coloring. Therefore, foams, varnishes, mousses and balms are better to use only after dyeing.
When lightening is it better to dye clean or dirty hair?
Lightening is a more serious procedure than just coloring. Hair bleaches are often more aggressive, especially if you need to lighten up to several tones on the first try. In this case, you should work with slightly oily hair. This will protect the hair, soften the effect of the lightener on the scalp, and help to minimize unpleasant sensations such as itching, burning.
Negative effects of dyeing dirty hair
If you still want to dye dirty hair, you should keep in mind the possible negative consequences:
the color after dying dirty hair may not be as vibrant as in the picture of the dye;
you can get uneven results, when the color is different in different areas. Especially if you have a mixed type of hair and the roots are much more oily than the tips;
the results of the coloring may not last long due to insufficient adhesion of the dye.
Here are some tips that can help you with coloring and hair care:
always bring a photo reference of the color you want to get;
use special shampoos and conditioners for colored hair;
try to use cooler water when washing and shampooing your hair;
do not forget to visit the trichologist, because the beautiful appearance of the hair depends not only on the quality of the dye but also on the health of your hair.
FAQ on hair coloring
How do I prepare my hair for coloring?
It is better to take care of your hair beforehand. Although dyes have become safer, additional protection and care will not hurt. 2 weeks before coloring, make nourishing masks and use thermal protection. It is also important to do a test before dyeing to know if you have an allergy and to prevent an allergic reaction.
Can you color the damaged hair?
It all depends on the condition of your hair and whether you have dyed it before. Of course, if the hair is damaged and weak, it is better to postpone coloring until it is recovered. Sometimes only the ends of the hair are damaged.
It would be inappropriate to postpone the dying process just because of this. For this purpose, it is possible to use different types of dye on different areas of hair, or simply to get a haircut before coloring. It is always better to consult with your hairstylist, they will determine the level of damage, and provide professional advice for your hair type.
Can I wash my hair after dyeing with henna?
In any case, you need to get rid of henna, it is much harder to wash it away than washing the chemical dye. After coloring with henna, do not use shampoo, as the color may not stick to the hair. Therefore, the washing process is quite complicated.
However, if you apply balm or conditioner and leave it for 10-15 minutes, the washing process will be easier. The hair should be washed until the water becomes completely clear. And remember that after coloring with henna, you cannot wash your hair with shampoo for another 3 days, because it is a natural dye, and it takes time to fully develop color and adhere to the hair.
However, the result and time is worth it, as henna can also help with hair growth, make it stronger and give that silky look.
Is it possible to dye wet hair?
We have already dealt with the question of whether to dye dirty hair. And what about the wet hair? Again, just like with a dirty one, you are theoretically able to dye wet hair, but the results may not be very pleasant.
The dye should penetrate the hair, not just sit on top of hair strands. In this case, the water will act as a diluting agent. That is why the dye is best absorbed into the hair if it is dry.
However, there is always an exception. If you are coloring with a tonic, then wet hair may be appropriate. Since some dyes manufacturers even recommend coloring wet hair, read the instructions carefully before you start the procedure.
Why do salons wash your hair after coloring?
Of course, the most important reason is to remove the hair dye. Freshly washed hair is easier to work with, you can do styling or a haircut. It is also one of the most enjoyable moments in the hair coloring process, when you can relax. Some customers even fall asleep during this procedure.
How to Dye Your Hair for the Best Result
You might dye dirty hair just as you dye clean one. However, you should keep in mind that there are different types of dyes and carefully study their composition, at least for the presence of ammonia. If you plan lightening, then, of course, it is better to leave your hair a little greasy.
If you use a chemical dye, you should wash your hair with shampoo after coloring, if the dye is natural, then only water and conditioner. The decision whether to dye dirty hair is always up to you, but you need to weigh the pros and cons based on what dye you plan to use and what type of hair you have.
And how do you prepare for the dyeing procedure? Do you have a favorite hair care product to use for coloring? Please tell me in the comments.
Also read: