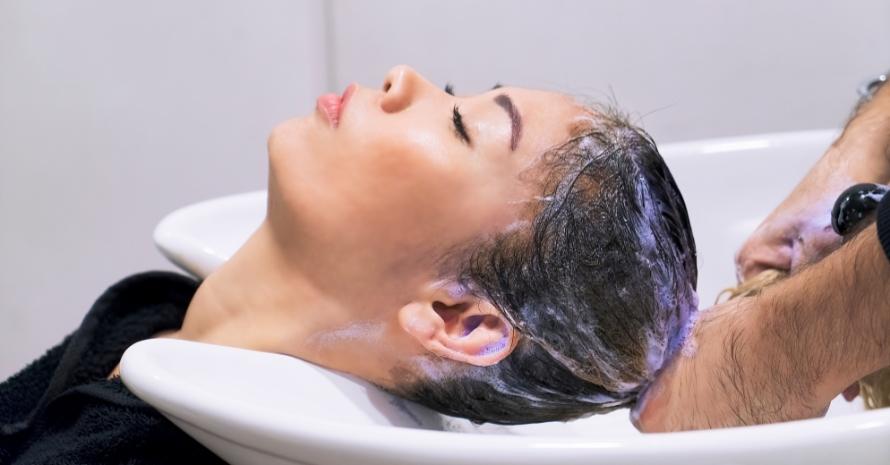 Many people dream about shiny blond hair, but not everyone knows that such locks require careful care. The most effective blond care products can help you maintain the color and eliminate the yellow pigment. Blond hair requires regular toning, tinting of the roots, and more delicate care at home.
Can you put the purple shampoo on dry hair? Yellowness is typical for a blond chevelure, although it does not please when you aim at cool shades. Applying the product can solve this problem, but when should you use it on dry hair?
Guide on Purple Shampoo for Dry Hair
You can use the purple shampoo on dry hair to correct certain strands or if it has a clear yellow tint.
Evenly distribute the shampoo, wait the required time, and rinse it off. Use a balm afterward.
Choose the purple shampoo according to your locks' color, saturation, and density of the product.
Should you apply purple shampoo to dry hair?
Owners of dyed blond curls often experience yellowness. Do not be afraid of it: This is the natural tint that remains after lightening the strands and can be corrected.
Each dye contains pigments of all colors. If you use a dye with a cold undertone such as ash, gray, or mother-of-pearl, there are more blue and purple pigments in it. They are small and thus washed out faster than the others, leaving you with a familiar warm shade.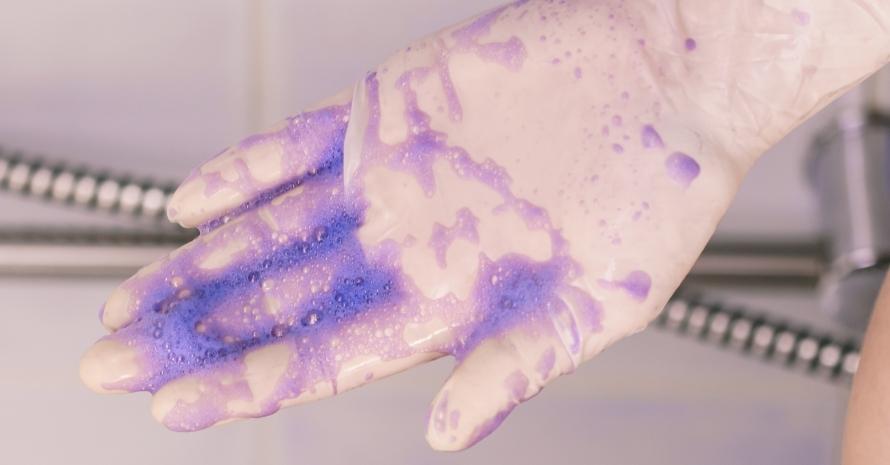 You can also get rid of an unpleasant tone with the help of purple. You can use either a dye, a special purple shampoo, or a conditioner to neutralize yellowness.
The working principle is based on the classical theory of colors: Purple tone is the opposite of yellow. During the application, the tinting shampoo drowns out the unwanted shades of yellow, red, and orange, favorably emphasizing the cold tones of your blond.
If most of your hair has a yellow tint after dyeing, then you can apply the tinting shampoo even to dry hair. Consider the following reasons you can use it for:
Using the purple shampoo on dry hair will help you achieve a more pronounced effect since there is no water to dilute the pigment. As a result, this shampoo sometimes stains, so do not use this method on thin or sparse locks;
Another reason to use the purple shampoo in dry hair is also related to water. The tinting shampoo might not work as well on wet hair. It can be rinsed with water in particular areas, while its overapplication leads to color spots;
Some areas can become more yellow than others. It depends on the coloring process, zone, care, and UV exposure. You can easily correct these "spots" by putting the purple shampoo on dry hair;
If the length of your hair isn't entirely colored, it makes no sense to use shampoo on the undyed areas. This is neither economical nor caring to your strands. Apply a tinting shampoo only to the dyed hair parts.
How to use the purple shampoo on dry hair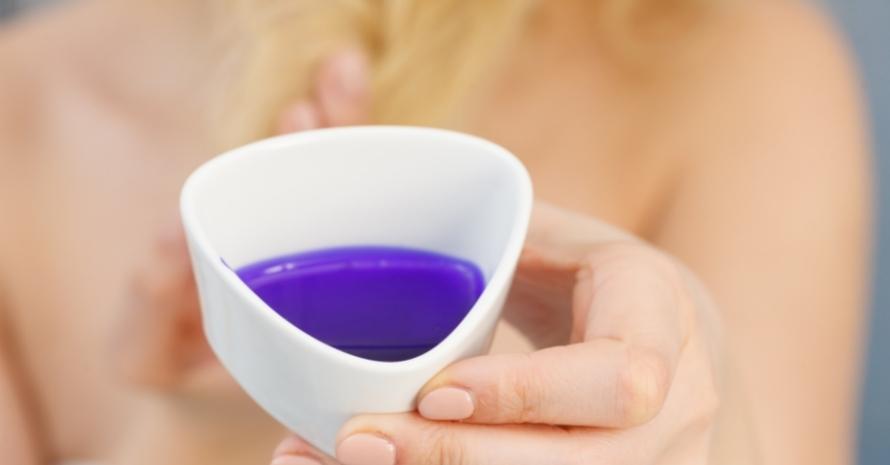 The process is very similar to a regular washing session but requires a little more time and cautiousness from you. Follow the next steps:
1. Divide dry hair into zones
It is easier to apply a tinting shampoo if you section it. Use bobby pins to secure parts you're not working on so that they don't get in the way.
2. Apply shampoo to your hair
When you divide your curls into sections, you can proceed to the shampoo application. Start with the areas requiring more pigment and gradually move on to other ones. Ensure you use the product on the entire length for an even result. Apply more shampoo to dry hair than to wet mane.
Use a sufficient amount to completely cover all the necessary zones. Remember that the shampoo produces no foam without water. For example, a required portion for short hair is about half the size of a paper bill.
3. Wait a bit after you apply the shampoo
Give it some time to completely penetrate. Read the manufacturer's instructions related to the application duration. The usual time you can leave the shampoo is approximately 10 minutes but it is better to play it safe and start with a shorter period to check the hair's reaction to the shampoo.
4. Rinse the shampoo off with lukewarm water
Wash off the product. Then apply a nourishing or moisturizing conditioner and rinse your hair again with cold water to cover the outer layer of hair.
5. Use shampoo on dry hair once every 3-4 weeks
If you need more frequent use, you can apply the product to wet hair. If the shampoo dries the hair too much, mix it with a balm in a ratio of 1 to 2.
How do I choose the right purple shampoo?
Imagine you are in a shop, got lost with all those brands around. Here are a few tips to help:
Determine the undertone in the hair color you want to correct. A tinted shampoo can remove the yellowness that can pop up in different shades. To correctly define your tone, look at it under natural and artificial lighting to determine the shade you want to remove;
Choose a tinted shampoo of the appropriate tone. When you determine which shade to neutralize, it will be easy for you to choose shampoo. You can use the color wheel to find out which pigment to use to correct the yellowness. Find a tinting shampoo that contains pigments on the opposite side of the color wheel from your hair tone to neutralize it;
Be careful with color saturation and consistency. Visit a cosmetics store and ask a consultant familiar with the six products for advice. For instance, a product with dense consistency works the best for dark hair. If possible, check the shampoo reviews and test one before buying.
FAQ About Using Purple Shampoo on Dry Hair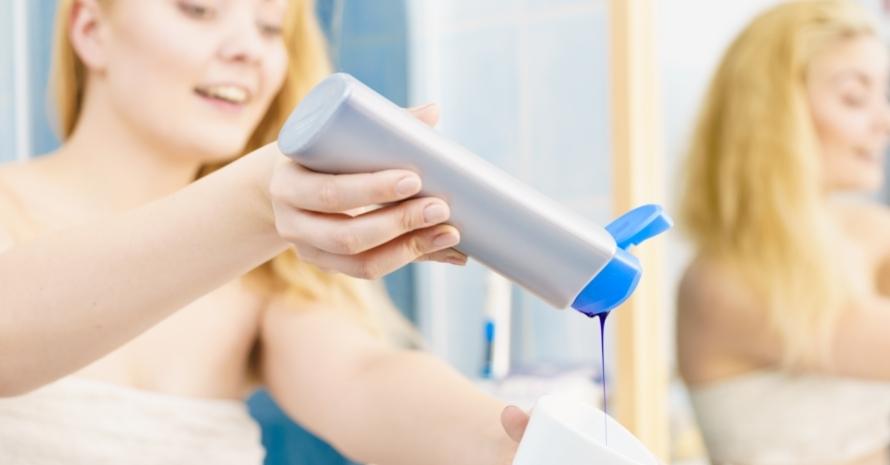 Here are several questions that clients often ask me. Let's discuss them too.
What happens when you leave the purple shampoo in the hair for an hour?
It's better not to leave tinting shampoo in the mane for so long. This will result in purple color, and your strands will be dry and brittle. The skin can also become irritated.
Can you overuse the purple shampoo?
Yes, it is possible if you use shampoo too often or apply too much of it. The locks become dry and brittle, and purple color appears.
Can I use purple shampoo instead of toner?
Yes, but the color will be appropriate, which is purple. Such shampoo washes out faster than a regular toner.
Correct Hair Yellowness With Purple Shampoo
In this post, I have covered the question: does the purple shampoo work better on dry hair? The answer is it works differently and solves other tasks. What happens if you put the purple shampoo on dry hair? In this case, it copes with more pronounced yellowness and effectively copes with particular colored sections.
Overall, this method deserves your attention and can help you get an elegant cool blond. Have you tried the purple shampoo on dry hair? Did you know about this method? You are welcome to leave your thoughts in the comments.
Also read: