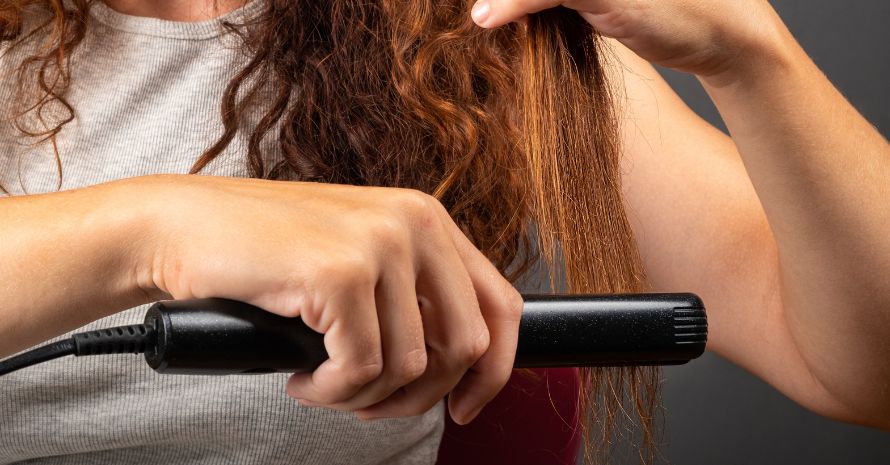 If you spend a lot of time on your hair, you need to know the hair straightening cost. It will be the right step toward making your hair more graceful. I will share useful information with you that will guide you in the right direction and tell you interesting ways about treatment to straighten hair. You will learn about the types of hair straightening, what their cost depends on and what procedures are used for this.
Methods of Straightening Hair & Its Price
There are many ways to straighten hair, as well as remedies that help solve problems with them. For example, mechanical ones that fix the structure of your strands, aligning and keeping it straight for a long time, or applying natural protein. Keratin, rebonding, and iron are some of the most popular ways.
Permanent Straight Hair Cost Guide & Its Usefulness
Hair straightening is one of the popular ways to have beautiful long locks. There are many ways to do it, and it will straighten your strands for quite a long period, about a year. To maintain straight hair, you will need to visit the salon from time to time for re-treatment. Since your hair will grow and it can disrupt its structure. If you are interested, how much does a straight perm cost? Then this guide is for you. Find the best type of hair straightening that works for you and how it goes.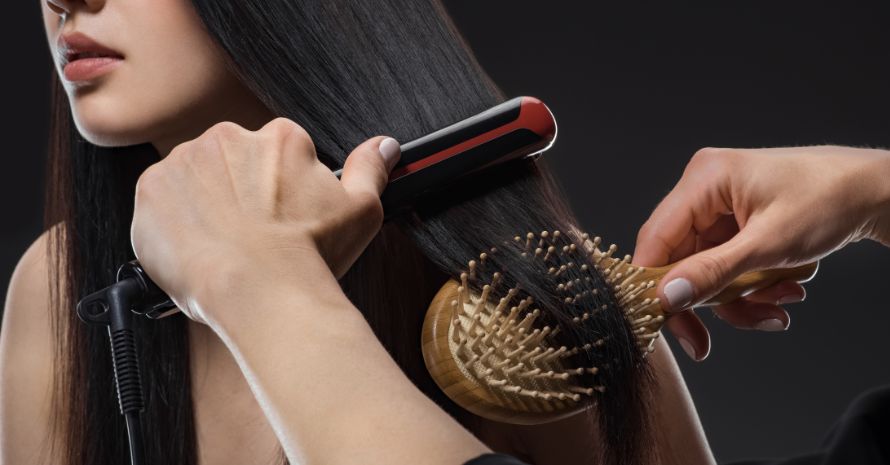 What is a hair straightening procedure?
Hair straightening is popular as it helps you get rid of frizz and keep your strands shiny and smooth. For this, a chemical solution changes the structure of the proteins in your locks, while Japanese and Brazilian thermal straightening procedures use a neutralizer. Its new form causes your strands to lock in as new bonds are formed between your locks and your protein. It takes some time for your locks to soak in this solution. These substances have a strong smell, so you should not wet your hair after this procedure.
Japanese hair straightening cost depends on the place where the procedure is performed and on the stylist's experience. The procedure is quite expensive and takes several hours. It makes it easier for you to take care of your strands because, after this procedure, your locks will be straight until it grows out.
Brazilian straightening is as common as Japanese hair straightening. Brazilian hair straightening cost is also an expensive procedure. It includes a process in which a rather strong chemical mixture is applied to each spinneret, and then it is aligned with heating tools to the desired shape.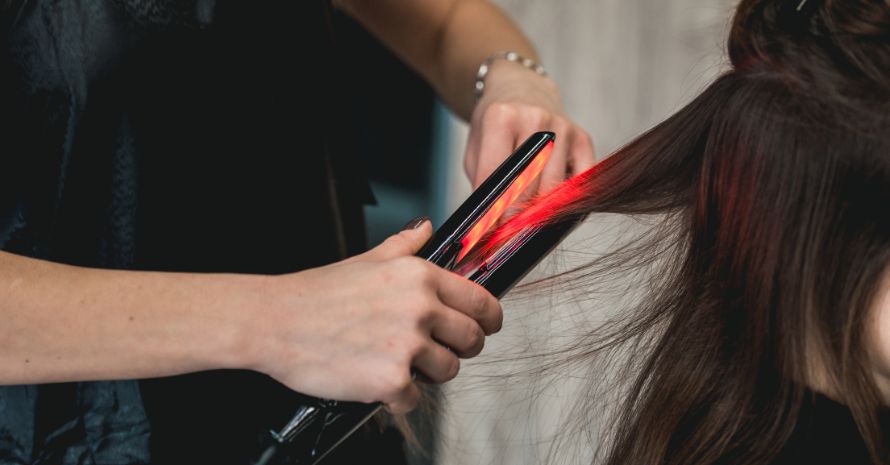 Can you permanently straighten your hair?
Unfortunately, it is impossible to straighten your locks forever. Even after straightening procedures, you will need to visit salons once every half a year or once a year, as the hair will constantly grow and become uncontrollable. But you can significantly extend your straight hair, and many straightening procedures will help you.
Each procedure needs a different approach, whether long hair or medium hair; in any case, when your locks get tangled, it will be handy to straighten them. You will stop spending a lot of time and nerves on them. Hair straightening, depending on the type you choose, can straighten your locks for a year or more. Sounds tempting, doesn't it? Well, you will also have to pay quite a lot for these procedures, well, it's worth the money.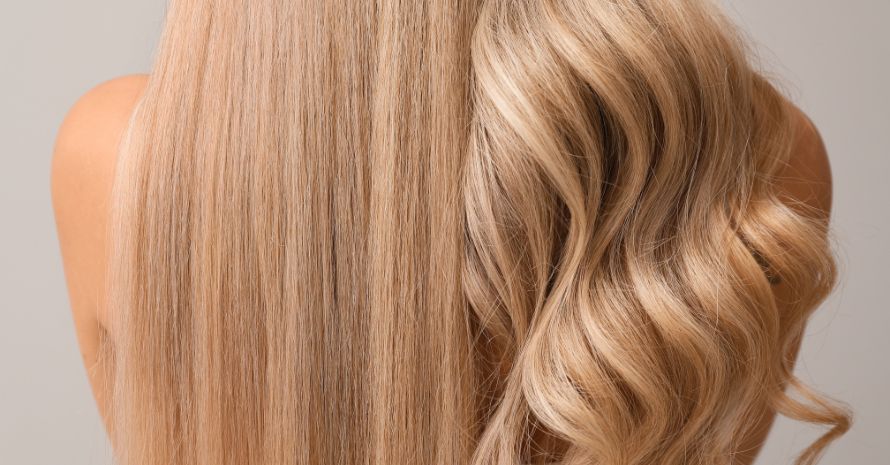 If you have problematic locks, often turn to relaxers to get rid of tangles, it is used most often for coarse as well as thick strands. Hair relaxing price is quite inexpensive, and it is suitable for those who want to straighten their locks for a while. It is also possible to slightly straighten the locks yourself in a natural way.
This smoothing hair price will be much lower, but the effect will not be strong. Using conditioners and a wide-toothed comb will only help your strands get a little better shape. This procedure will need to be done a couple of times for a good result.
Hair straightening types
At the moment, there are quite effective ways to straighten hair. They will help you forget about problematic locks for a long period. The most commonly used types are:
Keratin straightening is the most popular and safest procedure at the moment. Keratin is already present in your strands, as it is a natural protein. The level of keratin decreases with malnutrition and age. Keratin treatment price depends on the length and thickness of your hair and is expensive, about $250–500. This treatment supplies your strands shafts with keratin coating making them straight and smooth. A big plus is that it can be carried out many times, as they restore their original shape over time. This procedure can last for 6 months.
Rebonding is a chemical locks treatment. First, creams are used to destroy the original structure of the strands and then straighten the hair with the help of neutralizers. This procedure should not be repeated very often because your strands can weaken and become brittle. Rebonding hair price is not low and is only good for those who have a problem with shortening their locks.
Straightening irons are suitable for those who are just starting to face the problem of splayed hair. It costs you $20 with a minimum set of functions to $400 for a professional one. This method will help you straighten your strands before the next shampoo. Use a heat protectant spray when ironing your locks.
Hair straightening price depending on the hair type
It depends on the type of locks and which straightening method you need to apply. If you have dry, brittle hair, you should not carry out straightening procedures that include chemical mixtures. It can harm your strands and lead to hair loss or damage to your scalp. The price will not change much from the strands' type. Before you sign up for the salon, you need to consult with the stylist to learn what approach is suitable for your locks.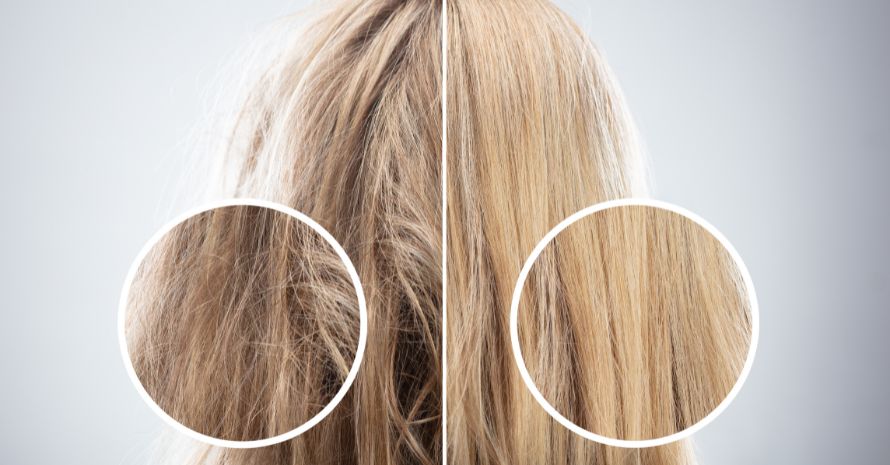 Let's say you have tight and coarse curls, they get very tangled, and it takes you a lot of time to style and straighten them. Then, in this case, a Japanese straightening method is most likely suitable for you. Since the hair is strongly interconnected, it will be easy for a Japanese relaxant to break its connection.
If you have thick hair, it should be thoroughly lubricated with this relaxant. It should hit the roots themselves, then the hair, when styling, will fall into an even and flat shape for you. This method is not too expensive but is great for those with thick curls.
FAQ on Hair Straightening Cost
In this guide, I have put all the information to help you choose the right straightener. I have also tried to answer your questions.
How long does permanent hair straightening last?
Permanent hair straightening will last for about 6 months. Still, for the best effect, you will need to monitor your hair carefully or go for additional sessions in the salon.
Can you flat iron your hair after a relaxer?
After chemical relaxation, use the flat iron carefully, as the chemical treatment has made your locks much more prone to damage. And if misused, a hot iron can damage your hair and impair its health. So read this guide before styling your strands.
Is straightening good for hair?
It all depends on what kind of strands you want. Although straightening makes your locks smooth and straight, the procedure itself has a bunch of chemicals that are bad for your hair. If you often get this procedure done, you can worsen your hair condition, and it will become brittle.
How to straight hair at home?
You can straighten your curls by yourself with a flat iron. But for this, you will have to carry out a series of actions. And after the first wash, everything will go back to the way it was.
Find the Best Type for Straightening Hair
The right type of hair straightening will help you achieve the best effect on your strands, making your locks soft and smooth. I hope this guide helped you with your choice and you found the best way to suit your price. Do not forget to consult with stylists.
Was this guide interesting for you? How often do you straighten your hair, and in what way? Write from it in the comments.