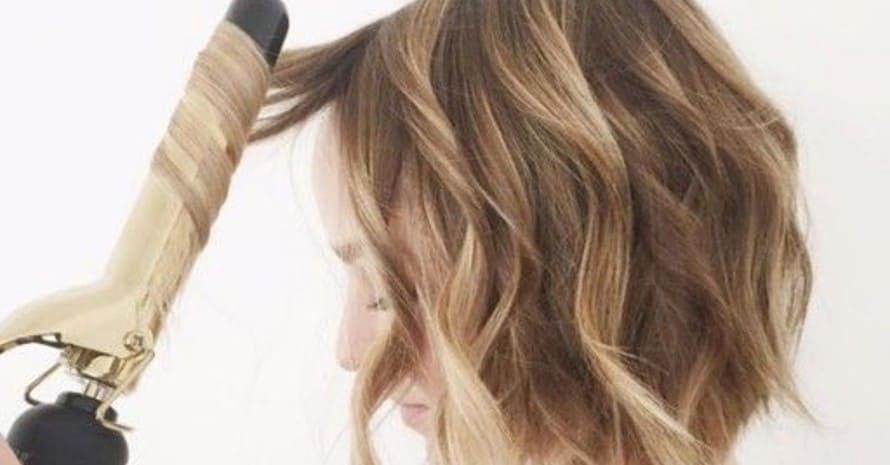 If you like using styling tools, you should know what curling and flat irons are. However, so many people use them without really understanding how many various hairdos they can get.
But which one to apply: curling iron vs flat iron? You will find the answer in this article. It will be helpful for both professional stylers and beginners, so discover more about the curling and flat irons possibilities.
Curling Iron vs Flat Iron: Let's See the Difference
Of course, the first obvious thought is that the curling device is used for making curls, and the flat one is intended to straighten your hair.
That is absolutely right, though you can replace them in some cases. Also, there are diverse hairstyles they offer, so let's discover their possibilities.
Styling with curling iron
There are uncountable types of curls and waves that you can create. A curling iron is perfect for this kind of styling because it has a round shape, and you can make the curls in diverse ways to make them more natural.
You can take a small hair section or a larger one. That will make your curls tighter, or on the contrary, you will get loose waves. Moreover, you can regulate the diameter of the curls.
So, the advantage of the curling iron is its all-purposeness when we talk about waves. It would be more challenging to repeat such styling with the flat tool.
However, a curling wand may require much more time to do the hairdo. The reason is it usually has a lower temperature. Can you straighten hair with a curling iron? Well, actually no. The device isn't intended for this styling purpose.
Also read: Best Flat Irons for Curly Hair
Styling with flat iron
The flat irons are initially designed to straighten the hair. And the tool copes with this task perfectly – if you need to make the hair straight every day, a flat iron is an excellent choice.
What is more, many girls wave hair with flat iron. You can create wonderful beach waves and wand curls with flat iron or style your front strands nicely.
But you won't get such a variety of curls as with the previous device if you apply a flat iron. Also, it can be too hot for some hair types and even cause hair breakage.
However, if you look for a universal tool, the flat device will serve you correctly. You will have the possibility to create a new hairstyle each time you use it.
Can a straightener or curler replace each other?
A curling wand can't straighten the hair, so it's much better for people who prefer doing the curls and waves. On the opposite, a flat iron can replace the curling one.
But not all the time. So, you should choose between a curling iron or straightener depending on your preferences.
Also read: Best Flat Irons for Fine Hair
FAQ About Curling Iron vs Flat Iron
The questions about curling wand vs flat iron should not stay without recommendations. So here are some other tips for your styling routine.
Why use a flat iron instead of a curling iron?
A flat iron is a 2-in-1 tool: with it, you can either straighten your hair or make curls. People usually purchase flat models because it's faster to make beautiful waves with them. This option also has a convenient and compact design.
Is a curling iron better than a flat iron?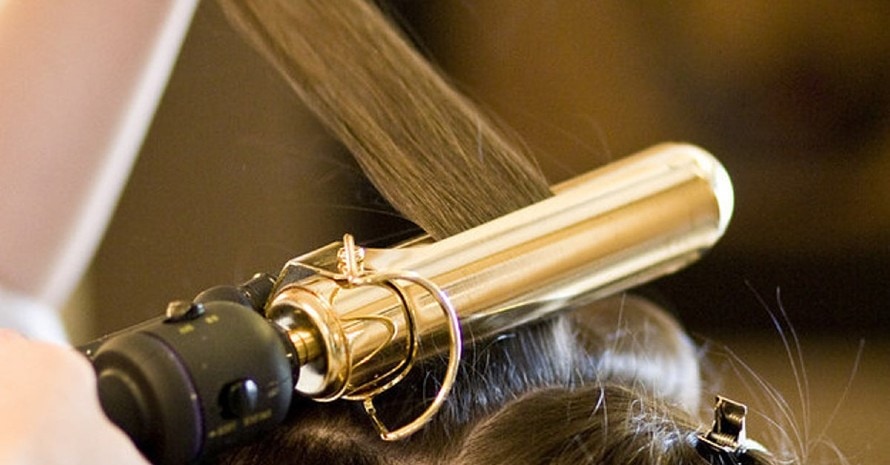 Both styling tools are great for making an easy hairdo. A curling iron can have more features and allow you to create curls of different sizes and shapes. Also, it is better for brittle hair.
Can a curling iron be used as a straightener?
You could try to straighten your hair with a curling iron, but it would be a waste of time. For this purpose, a flat iron is the best.
Which flat iron is best for curling?
If the flat tool features a head of about 1-1.5 inches, it creates the curls more easily. Also, I recommend choosing the model that heats up to 400 degrees Fahrenheit – the higher temperature can damage your hair.
Quick & Easy Hairdos with Curling and Flat Irons
As you see, both curling and flat irons have a lot of advantages and can replace each one in certain cases. It's significant to use the right tool. You will get a better styling result and keep the hair more healthy and strong. Don't be afraid to experiment and try diverse devices for creating your own hairstyle – you will succeed for sure.
Do you apply a curling or flat iron? How do you usually style your hair? What other recommendations on styling do you have? Please, leave your comments in the section below.
Also read: