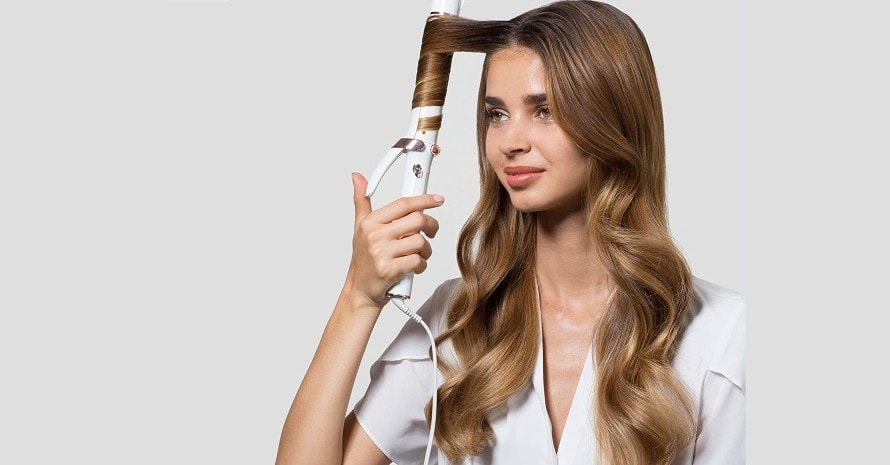 They say that every woman dreams of a superability to cut her hair and make them even longer at the same time. This is an eternal female paradox: curly girls dream of straight hair, straight-haired ones dream of curls, and short-haired set their hearts on long ones.
Fortunately, the modern hairstyling industry offers many tools that allow you to experiment with hair without drastic steps. Though, if a wonder tool that would make a haircut longer and shorter at the same time has not been invented yet, then it is certainly possible to find the best curling iron for fine hair.
Pros
One tool for getting 3 different hairstyles
Special Pulse heating technology for safe heating
Quality reviewed and proven by more than 250 experts worldwide
Top Pick
Pros
One tool for getting 3 different hairstyles
Great Value
Pros
Special Pulse heating technology for safe heating
Premium Pick
Pros
Quality reviewed and proven by more than 250 experts worldwide
Top 7 Best Curling Iron for Fine Hair
Paul Mitchell Ion Unclipped 3-in-1 Curling Iron – Top Pick
HOT TOOLS Professional 24K Gold Marcel Iron/Wand for Fine Hair: Great Value
ghd Classic Curling Iron: Best Curling Iron for Long Fine Hair: Premium Pick
BaBylissPRO Nano Titanium Curling Wand
Moroccanoil Professional Series Titanium Curling Iron
SinglePass Curl 1 Inch Professional Curling Iron
BIO IONIC Curl Expert Pro Curling Iron
Here's a selection of top-notch curlers for short, thin hair as well as for long and fine hair types.
1. Paul Mitchell Ion Unclipped 3-in-1 Curling Iron: Best Pro Hair Curler for Fine Thin Hair (My Top Pick)
Do you still think that creating elegant curls, locks, and even beach waves is an art beyond your capabilities? Even the most daring experiments can be easily and quickly turned into reality if you use the Paul Mitchell 3-in-1 curling iron. High-quality materials help to avoid overheating, overdrying, and hair structure damaging.
Lightweight, ergonomic design and smart control make the curling iron easy to use. If you want to experiment with different diameters, I recommend Ion Unclipped 3-in-1, versatile iron for creating a variety of styling styles. It comes in a handy size of 17.5 x 1.85 x 5.55 inches, and it's ideal for those who often like to change their hairstyle.
The ceramic barrels give you salon-quality styling without leaving your house. Control heating with one light touch to switch between several modes up to 410°F. Moreover, the price for the tool will pleasantly surprise you.
PROS:
One tool for getting 3 different hairstyles;
Easy to use;
Different heating modes are controlled by a touch screen.
2. HOT TOOLS Professional 24K Gold Marcel Iron/Wand for Fine Hair: Great Value
Curls are maddening, eye-catching, and definitely an impressive hairstyling option. Using the HOT TOOLS Professional 24K Iron, you will create an easy and flirty look. Beauties from all over the world enjoy using hair dryers, curling irons, and other gadgets from this manufacturer.
This product has a lot of advantages: 3/4 barrel size, ultimately simple heating mechanism that allows the wand to stay heated for a long time so you can create flawless curls. It is also equipped with a durable coating that provides even heat for the best effect. You can go from 280°F to 430°F in seconds if needed.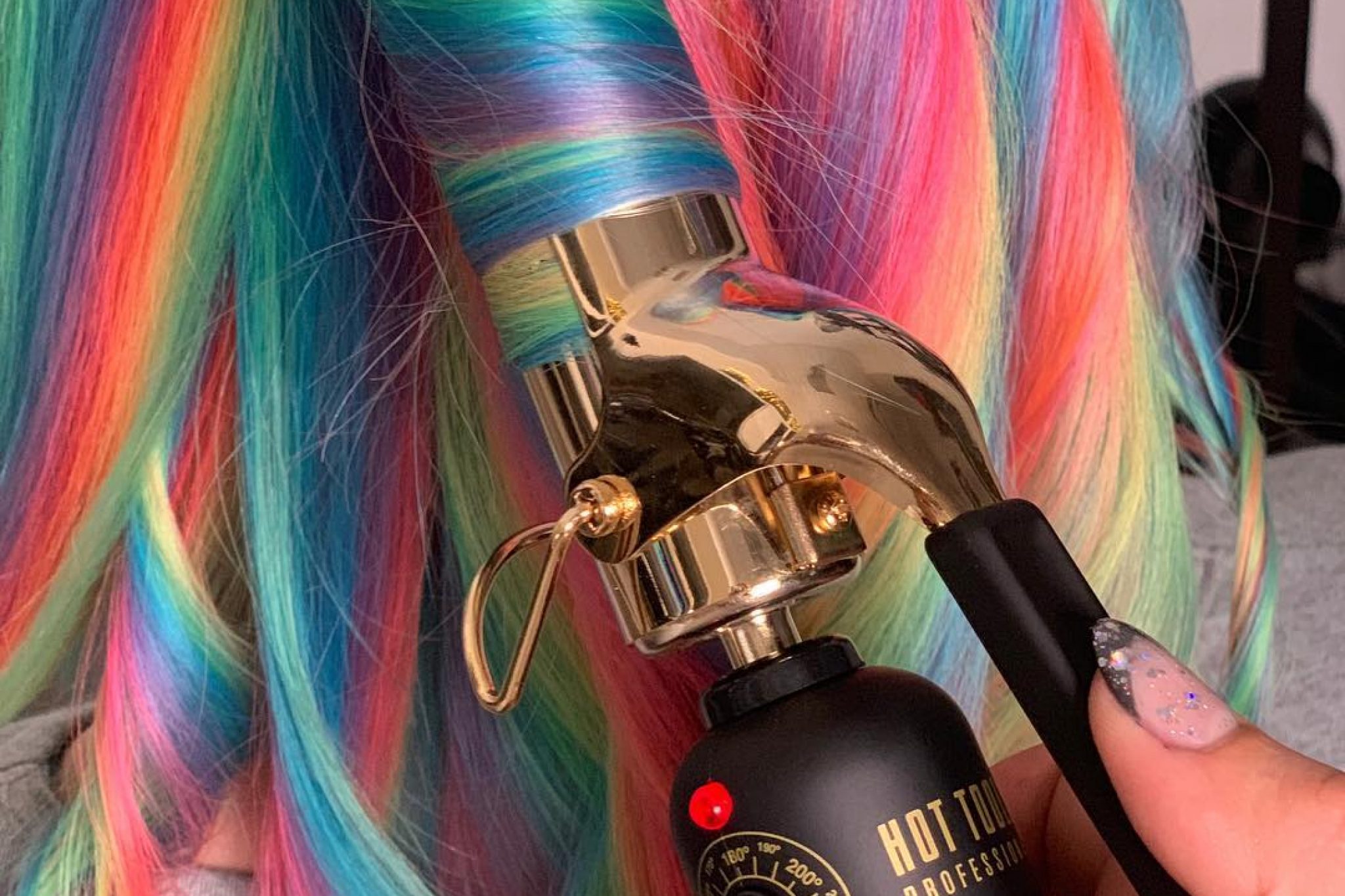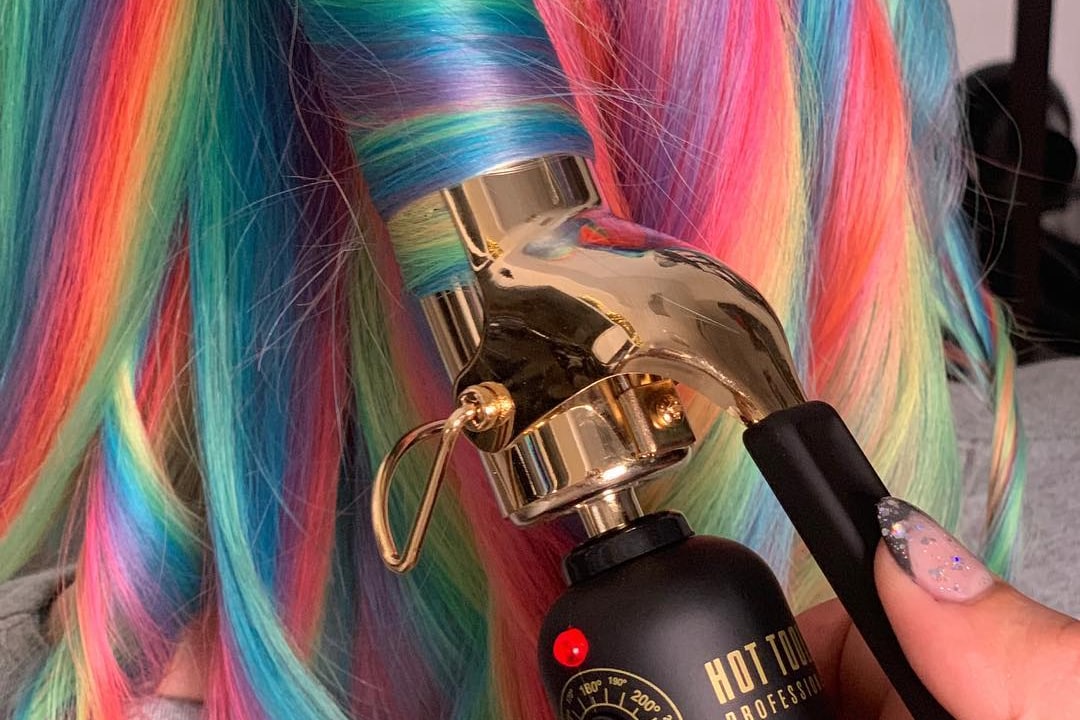 Due to the high-quality materials, the curling iron is eight times more durable and provides smooth sliding. In addition, the original Pulse heating feature helps to make the hair more elastic.
PROS:
Special Pulse heating technology for safe heating;
Amazing range of temperatures;
Long service life.
CONS:
Use carefully because the tool might get too hot and cause discomfort.
The ghd Curling Iron Curve Classic is designed to create simple and shiny locks quickly and easily. It allows you to enjoy charming curls even every day, as it treats your hair as delicately as possible.
This product has an ergonomic 1-inch barrel design, so you can create airy curls within several seconds. The curling iron provides uniform heating for healthy shine, and silkiness of curls, and does not entangle them.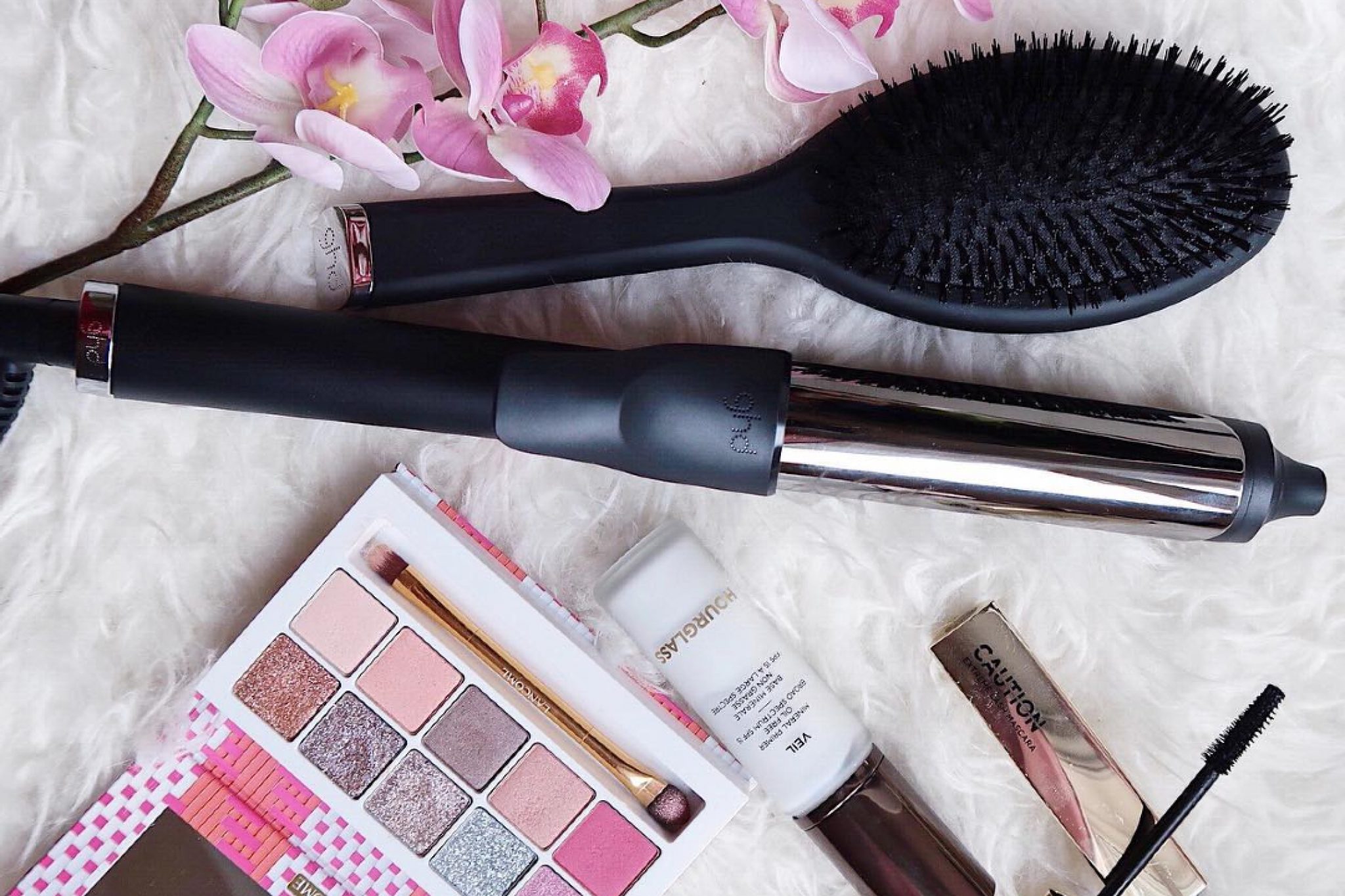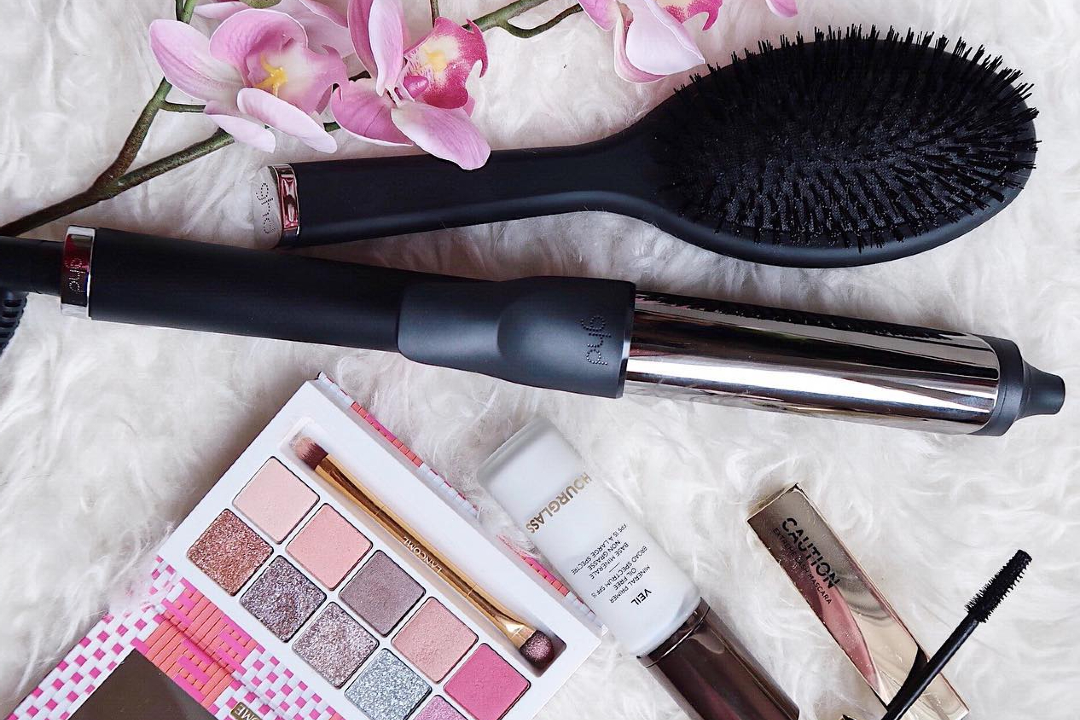 The tool has one ultimate temperature setting of 365°F for getting a bouncy and light hairstyle. Its handle is made of heat-resistant black plastic, and the end of the rod is protected by a special "cold" tip for your convenience.
The ghd is a well-known manufacturer in the world of premium pro hair tools and has many positive reviews by the beauty experts. So, if you want to treat your hair like a pro, the ghd Classic Curling Iron is a must-have for your hair routine.
PROS:
One universal heating temperature;
Quality reviewed and proven by more than 250 experts worldwide;
Comfortable and easy to use.
4. BaBylissPRO Nano Titanium Curling Wand: One of Top Rated Curlers for Fine Hair
The BaByliss Nano Curling Wand is equipped with a modern electronic temperature control system and its instant maintenance during operation. The model heats up in a matter of seconds, and the heating element maintains the constant temperature, regardless of the intensity of the tool.
You can choose between five temperature modes ranging from 285°F to 430°F. Thus, the tool provides maximum flexibility so that it works with any type of hair and provides the required curl density. The selected temperature mode is indicated with a light, and the adjustment button is placed right down below.
The BaByliss tool appearance and design look like a real magic wand that will transform your long and fine strands into a charming and breezy hairstyle with one stroke. For your convenience, the model has a built-in stand, a thermally isolated tip, and comes in 3/4″, 1″, & 1 1/4″ sizes.
The system of automatic shutdown of the tool after 72 hours will improve safe operation and slightly reduce electricity consumption. This curling iron will provide you with an easy styling routine and allow you to get excellent results even if you do the curling for the first time.
PROS:
Simple design;
Has a standard temperature range that suits any hair type;
Comes in different sizes.
CONS:
The cord is a little short.
5. Moroccanoil Professional Series Titanium Curling Iron
Create your own unique style with the Moroccanoil Ceramic Hairstyling Iron. The titanium ceramic pad combines sophisticated design, functionality, and versatility. The tool is ergonomically designed for ease of use at home or in the salon. The iron can be used both to straighten curls and to create curls of various elasticity and size.
The tool allows you to control the temperature of the surface heating by using special buttons. Unfortunately, there is no display where you can monitor the temperature, but the manufacturer states that you can go from 265°F to 430°F for comfortable and safe curling. I would also like to add the classic 1-inch size of the barrel to the advantages of this product since such a size is perfect for home hair styling.
PROS:
Classic 1-inch size of the barrel;
Evenly distributed heat;
Ceramic coating for safe use.
6. SinglePass Curl 1 Inch Professional Curling Iron for Fine Hair
Create a delightful hairstyle with the SinglePass Curl 1 Inch Professional Curling Iron. Its heating surface has a special custom blend ceramic coating that minimizes hair damage and prevents excessive evaporation of moisture from the hair texture. The ceramics "seals" the raised keratin scales, making the surface of the curls smoother and shinier.
The built-in innovative microchip heat technology allows the tool to quickly warm up to a permissible maximum temperature of 410˚F. The 1-inch size of the barrel makes it easy to create lovely curls and light beach waves hairstyles on a daily basis.
A special movable stand together with a special tip made of non-heating material, ensures high safety during the use of the device. Moreover, the tool goes off automatically after one hour of using it, so you don't have to be concerned whether you disconnected the curler after you left the apartment.
PROS:
Provides shiny and healthy-looking hairstyle;
The special feature guarantees automatic shutdown;
Simple and stylish design of the tool.
CONS:
Might be a little pricey.
7. BIO IONIC Curl Expert Pro Curling Iron for Short Fine Hair
Create stunning curls with the extremely thin and long new professional curling iron from Bio Ionic. The one-inch size of the Expert Pro curling iron allows you to create amazing small curls on your hair. At the same time, the heating surface of the curling iron is equipped with a special overheat-proof coating that protects your strands from damage.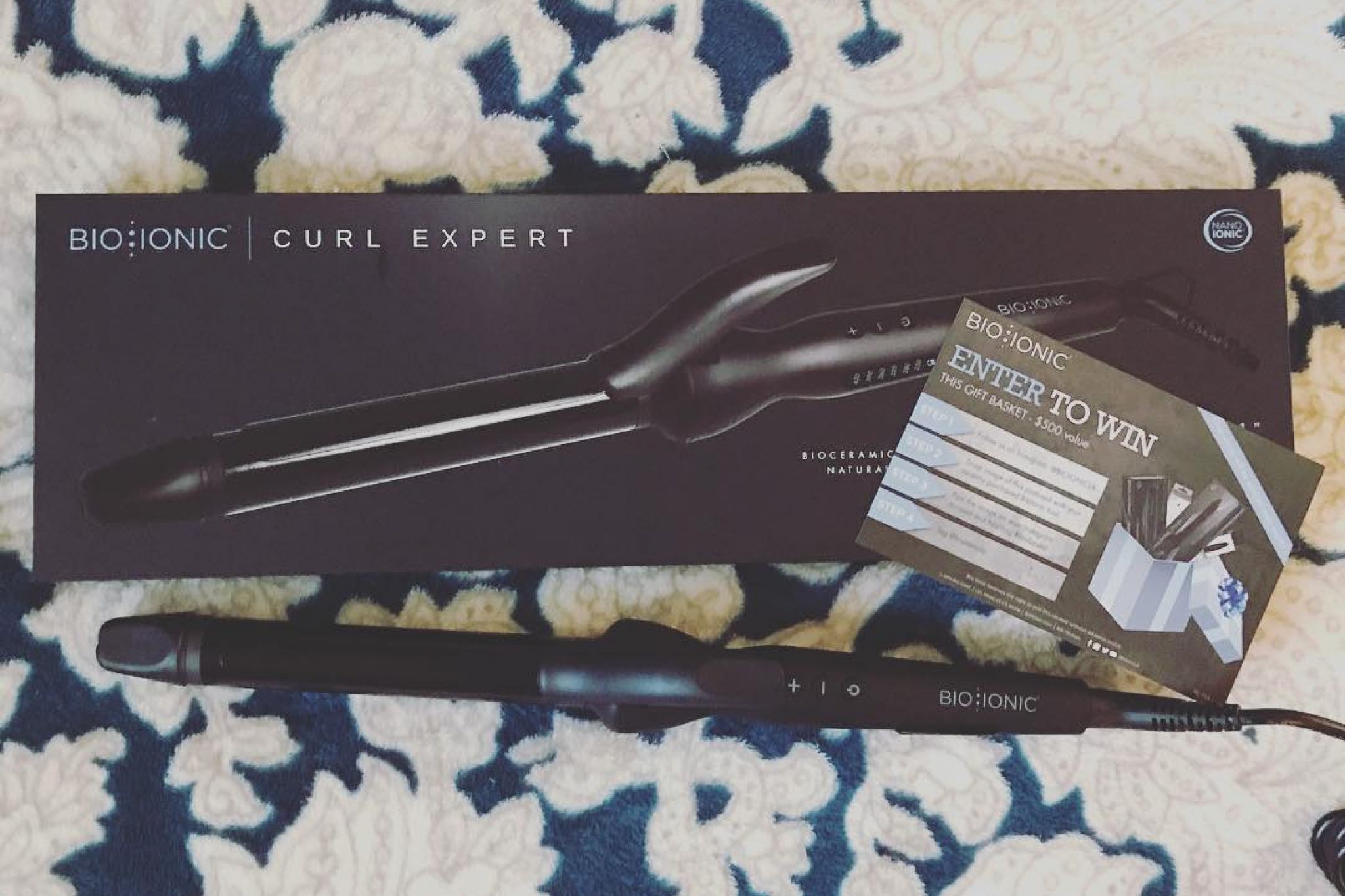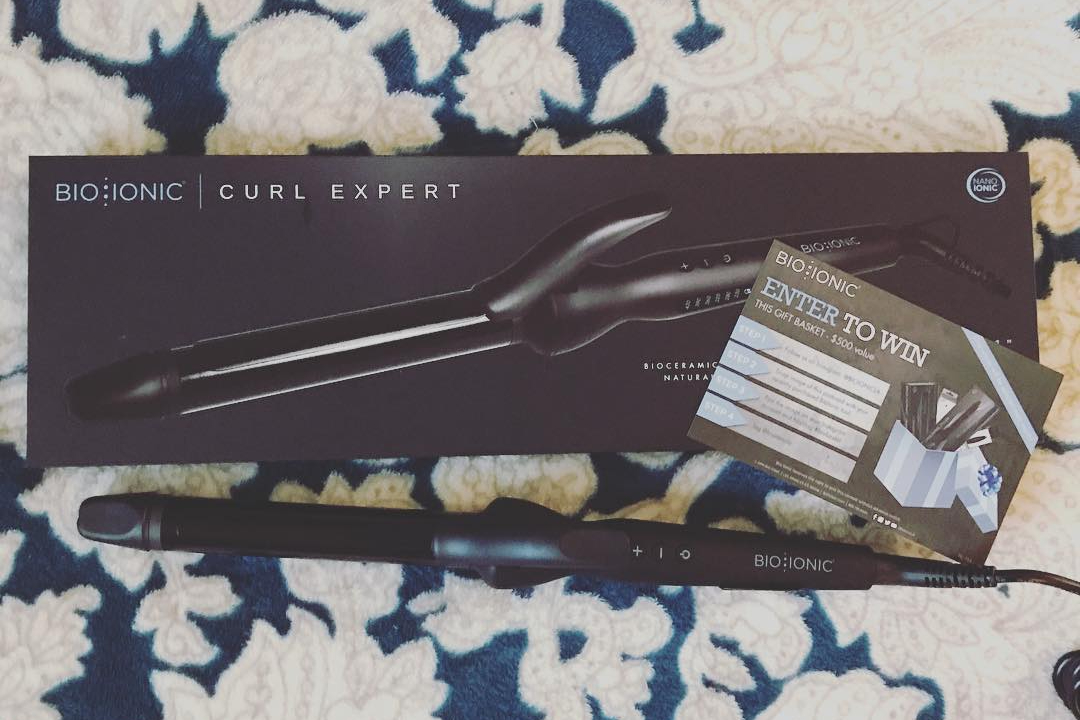 The curling iron is suitable for both fine and coarse, heavy hair of short length. It gives long-lasting, bouncy curls and, thanks to the ionization, the hair is saturated with negatively charged ions and, as a result, frizz less looks smoother and healthier.
The temperature range of 250°F – 430°F will cope with curling any, even the most unruly hair. Its coating is also resistant to both mechanical and chemical damage, which is why it can be used with any chemical substances and in any procedure.
PROS:
Cool option for short curling hair;
The temperature range that helps to deal with different hair type;
Nice and sophisticated design.
Buyer's Guide for Choosing the Best Curling Tool for Fine Hair
Now when you're acquainted with the variety of the top rated curling irons for fine hair, it's time to learn how to choose the one that will meet your needs.
How to define if you have fine hair?
If you still doubt whether you have fine or another type of hair, there's a cool lifehack. Take a simple test:
Pinch the hair between two fingers. If you don't feel anything, you can be sure that you have fine hair. Are you sensing a very thin hair strand? Then, you have a thin hair type. And of course, thick hair can be recognized very easily.
How to choose a curling iron for fine hair?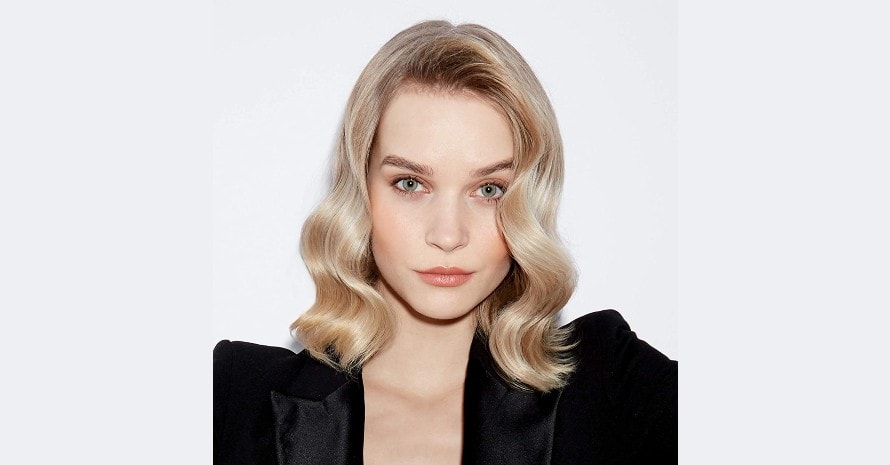 For fine hair, it is better to choose a temperature-controlled curling iron. Different hair types need different temperature settings. For example, thick hair can handle higher temperatures, while thin curls are best styled at low temperatures.
Another attention-worthy feature is the size of the barrel. Fine hair requires more volume and breezier hair style, so large barrels will be the best choice in this case. Also, don't forget that the coating of the curling iron matters no less than its ability to heat up. Ceramic coating is usually recommended by many hair experts as the safest and overheat-proof material for styling.
How to curl fine hair and make it stay: useful tips
Follow these tips to style your hair like a pro.
Tip #1: Let your hair cool down
The easiest and most effective way to make your curls more "resistant" is to let them cool in a curled state:
Twist the strand onto the curling iron;
Hold it until it warms up well;
Wind the finished curl around two fingers;
Remove the resulting ring and secure it with a hairclip.
When your hair is completely cool, remove the clip and style the curls the way you want.
How does it work? When the curling iron is heated, heat is transferred to the hair and makes its structure more pliable. Due to this, the strand gets the shape of the curl. Therefore, when you secure the curl, it allows the locks to cool evenly and "seal" the resulting shape. Also, while your hair is pinned up, you can spray it with hairspray for additional fixation.
Tip #2: Use proper beauty products
The problem with thin hair texture is that the hairs glide and don't cling to each other. Therefore, the curly styling, bouffants, and sometimes even ordinary elastic bands do not stick on straight and thin strands. So, it is necessary to change the structure of the hair. This is where texturizing sprays and pastes, waxes, sea salt sprays, and your favorite dry shampoos can help you.
They make hair stiffer, conditionally, tangle it and allow styling to last much longer. The working scheme is simple:
First, you must use thermal protection on your hair;
When it dries, apply one of the texture products and distribute it over the hair and only then curl it.
The advantage is that in addition to persistent curls, these sprays also provide additional volume. And don't forget to sprinkle hairspray on your finished hairstyle.
Tip #3: Invest in good tools
Remember that you are buying a curling iron not for a month, and not even for a year. A good, expensive tool will serve you for many years, and secondly, it will not ruin your hair texture. A quality hair styler should cost more than $50, have a ceramic or tourmaline coating, and several temperature settings.
Such curling irons heat up faster, heat the hair more evenly, which helps the curls to keep their shape longer. The best option for lovers of curling hair is a styler with different types of curling elements. Using such a tool, you don't need a single curling iron at all.
Safe curling routine for fine hair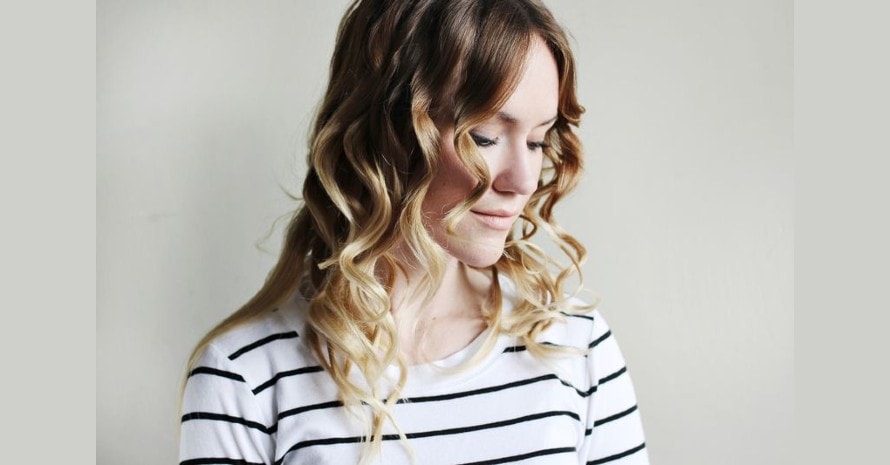 Before you start the curling process, you should decide on the shape and size of your future locks. This depends directly on the diameter of the curling iron. Keep in mind that the larger the diameter, the more voluminous the curls will be.
In order for the heating device to take good care of your hair and not damage its structure, you should choose a curling iron with a ceramic coating, and it is better to refuse completely from curling irons with a metal coating. Also, always make sure that you style your hair only when it's clean and dry.
If you have long hair, do not curl the strands to the very roots. This makes the hairdo look more natural. But it is better to wind short hair to the base to give shape and volume to the hairstyle. Do not apply any styling product before curling as the curls will stick together.
"Styling without heat protection is a waste of money" – this truth is known to everyone, and yet there are some secrets that you have to know if you have fine hair and simple thermo protection is not enough:
The thinner the hair, the sooner it loses the styling shape.
Using too much styling products can weigh down the curls and destroy the volume of the roots, but if you will use special texture sprays and other substances, they will help to make an amazing curly hairstyle;
Use heavy textures for details, and light textures for volume.
In other words, wax, clay, jelly, and gel are suitable for working out individual elements of the hairstyle: for example, highlighting the tips or several strands on the face. But mousse, foam, or spray are indispensable for creating root volume and texture throughout the whole hairdo;
Give the preference to the professional styling tools.
Polymeric compounds are responsible for fixation in styling products, but they also coexist perfectly with caring ingredients for moisturizing, nourishing and protecting hair from external influences, including ultraviolet radiation.
Of course, such products are, on average, more expensive than usual styling, but your locks will be healthier. If you prefer mild shampoos, then styling products should be water-based since they are much easier to wash off than dense, waxy textures.
How to curl short hair?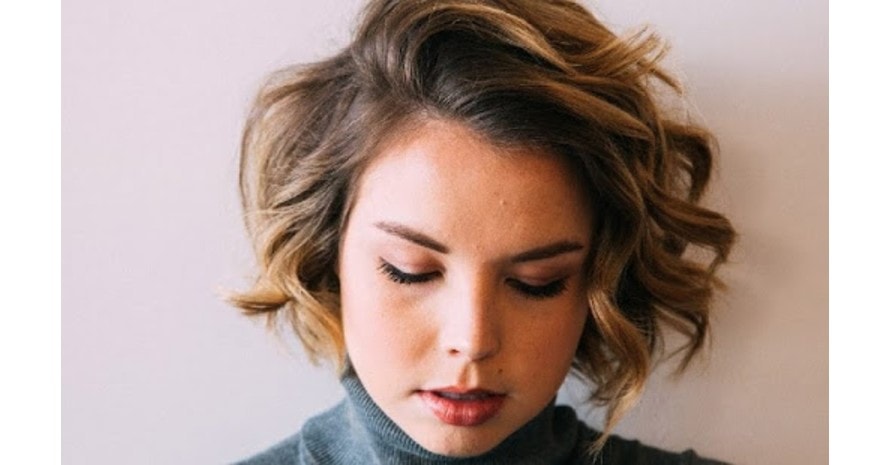 How to make curls on short hair to get a neat, refined hairstyle or how to make light waves for a short haircut – these questions shouldn't stay unanswered. If you are an owner of a short modern hairstyle, follow these tips to create a wavy hairdo using one of the curlers for short thin hair:
Wash your hair well with a suitable shampoo, dry it slightly;
Heat up your curling tool and divide your hair into several parts;
Twist each part following the rule that the lock should turn away from your face;
Use spray, mousse, or other styling products.
Remember that sprays and other highly fixing compounds make the hair heavier, especially when applied abundantly, so it is better to choose medium or light fixation products and not overdo it with the amount.
When using mousse or foam, it must be applied to the palms and distributed along the length, skipping the root areas. A fashionable short pixie haircut can be decorated with wavy styling if you use a proper curling iron for short fine hair. Make delicate soft curls that will add charm and diversify the usual styling.
FAQ
Do you still have any questions about curling tools and your hair? Let's figure out what you need.
Why won't my hair curl?
The truth is that the proper hair styling begins with cleansing the scalp. Only clean, well-groomed hair can be gathered into a fashionable hairstyle, twisted with tight curls or straightened with a silk cascade that falls beautifully over the shoulders. So, the first thing to check is your shampoo. The right shampoo for fine hair has a root volume effect.
In its composition, you will find substances that add the missing thickness to the hair, which makes them more obedient to further manipulations. The shampoo for adding volume to hair contains a number of useful components that not only raise the strands at the roots but also have a healing effect.
They envelop each hair with an invisible membrane. As a result, you get a more healthy-looking hairstyle and voluminous strands.
What is better curling iron or wand?
You can create different types of curls with a curling wand. From elastic afro to angular waves, in any case, the curling wand will be a perfect tool for giving your strands small and stylish naturally-looking locks. A thin curling wand is the same curling iron, but it provides clearer curls. If you comb them after curling, you will get flexible waves or wavy style.
It is not fair to make one choose between a curling wand and the ordinary curling iron. Both are perfect for creating hairstyles for short and long hair. The only factor that can affect your decision is the style you want to achieve. For example, it is more comfortable to use a wide curling iron barrel for short hairstyles to give volume.
Can I curl short fine hair?
Curls on short hair are appropriate for both everyday hairstyles and festive styling. They make the facial features softer and more delicate, make your look more coquettish and add chic. To achieve a perfect result without going to salons and hairdressers, you should know how to curl short depending on a method for a particular haircut.
What temperature is safe for fine hair?
The thinner the hair, the lower should be the temperature. It is recommended to curl thin, as well as dyed and brittle hair at a temperature not exceeding 250°F. You can also use a special low heat curling iron to prevent hair damage. For curly or straight thick hair, temperatures of 300°F – 400°F are more suitable.
Can I curl fine hair without curling iron?
If you don't have time to use the curling iron and do the whole routine, there are many other options that can help to achieve a wavy hairstyle. The most popular solution is a curling gel. It can be used to create stylish wet curls on fine hair. Here's how to do it:
Wash your hair with shampoo and towel dry;
Apply a leave-in conditioner to the ends of your hair and comb it using your fingers;
Apply a small amount of curl gel to damp hair;
Tilt your head down and create volume and squish the strands with your hands.
The gel should not touch the hair roots, otherwise, they will become oily. Let your hair dry naturally and then apply some hairspray.
The Best Curling Iron for Thin Hair: Overall Thoughts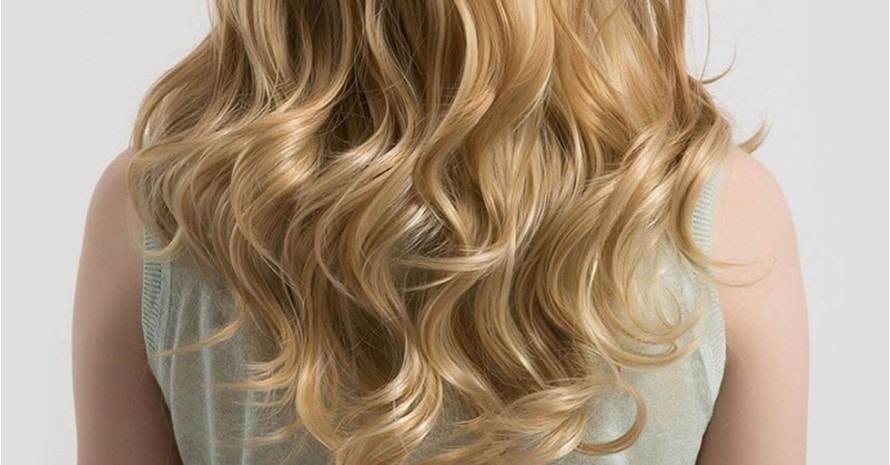 Modern curling irons guarantee absolute heat safety thanks to special coatings and smart technologies. Many professional curling irons also have an automatic shutdown: having reached the desired heating temperature, the curling iron turns off and cools itself. Most of the products have a stand, which allows you to put the tool aside while working.
Also, both professional and ordinary tools have a temperature control function that protects the device and the hair from overheating. Many models of leading manufacturers, such as Paul Mitchell, Babyliss, Morrocan Oil, and other models, display the current heating level on a digital display, which greatly simplifies work with a curling iron.
The variety of beauty tools is huge and finding the proper one isn't a simple task. However, I believe you can easily deal with the issue after reading this article. Remember that the choice of your new curling iron depends on your hair type,length, and, of course, your financial opportunities.
A good curling iron is a safe tool that can quickly and gently twist your hair while guaranteeing health and complete heat safety. All of these features are present in my top pick Paul Mitchell Pro Tools Express hair curler for fine thin hair. I highly recommend considering this tool when managing the purchase of a new curling iron.
You already know that if you still have any questions, you can leave them in the comments box below. But would you mind using that section to help me? I would love to hear from you! Do you normally use curling irons for creating hair waves, or are you a fan of other methods? Do you do your own hairstyles or prefer to go to the hairdresser? Looking forward to your answers!
Last update on 2022-12-11 / Affiliate links / Images from Amazon Product Advertising API