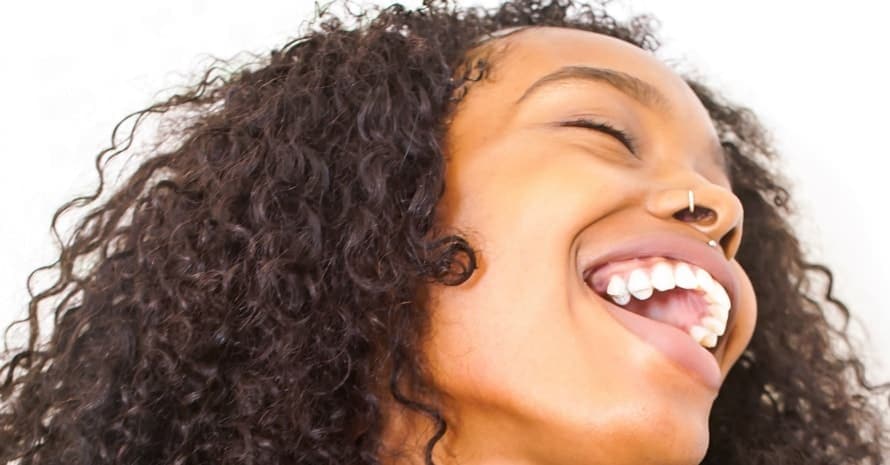 Straight hair is an obsession for many of us, as its elegant, stylish look leaves a lasting impression on the onlookers. Some people need their hair to look shiny and well-arranged on rare special occasions, while others need to straighten their hair five days a week to look presentable. This post will assist you in choosing the best steam hair straightener for your type of hair, frequency of use, and budget.
Product
Top Pick
Runner Up
Premium Pick
Pros
Gets to 300 °F in 15 seconds
Top Pick
Product
Pros
Gets to 300 °F in 15 seconds
Runner Up
Product
Premium Pick
Product
From the Buyer's Guide and FAQ sections below, you will learn the essential functions that your best steam flat iron should have, understand the principles of its work, and have the most popular questions answered.
From this list of the top-rated steam hair straighteners, you will find out the main features, as well as the strong and weak points of each of the recommended products.
Top 7 Best Steam Hair Straighteners Reviewed
Salon Grade Ceramic Flat Iron by Solofish
Professional Flat Curling Iron by Magicfly
L'Oreal Professionnel Steampod
Cool Mist Straightener by LumaBella
Hair Straightener with Steam by Mkboo
Steam Hair Straightener by Furiden
Steam Hair Straightener by Swan Star
I have looked through quite an extensive list of models and picked out seven hair straighteners that you're bound to love. You may also see these models in other steam flat iron reviews as each of the selected items is a popular and affordable hair steam straightening iron that will be delicate to your hair.
1. Salon Grade Ceramic Flat Iron by Solofish – The Most Durable and Controllable Professional Steam Hair Straightener
My top recommendation of a flat iron that uses steam is a Ceramic Flat Iron by Solofish. Though aimed for use in salons, this 13.4 inches long model is perfect for home use as well. It takes only 15 seconds for the ceramic plates to reach 300 F, which is ideal for first-time users with normal, healthy hair. The straightener allows you to set six temperature levels with the maximal of 450 F (best for thick and very curly hair).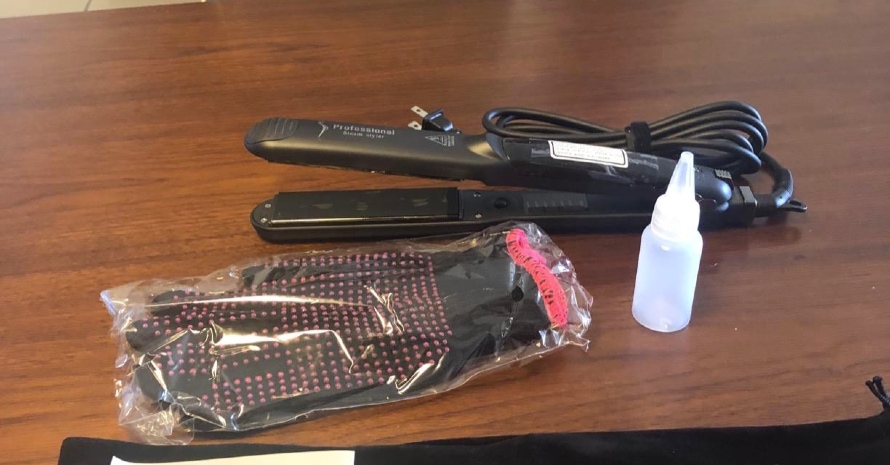 This Solofish flat iron distributes steam charged with negative ions all over your hair to prevent your hair from overheating and removing static electricity. The LCD screen helps you to better control the temperature and understand when the device is heated up and ready for use.
Though it may seem not necessary, I would highly recommend wearing protective gloves to ensure your safety. Besides, these gloves are part of the package. The water tank is pretty big (10 ml), which means that you won't have to refill it too often and pause the process of straightening your hair.
After 60 minutes of standby mode, this model switches itself off. The straightener comes with a travel bag, gloves, a bottle to refill the water tank, and a user manual. With a weight of slightly more than 12.35 Ounces, this item is a great travel option.
PROS:
Has three steam level modes;
Gets to 300 °F in 15 seconds;
Eliminates static electricity;
Has an LCD screen for controls;
Protective gloves and carrying case are included.
CONS:
For long hair, you will probably have to refill the water tank two times.
2. Professional Flat Curling Iron by Magicfly – Salon Steam Hair Straightener and Curler in One
This salon steam hair straightener is a professional iron that can be used in salons as well as at home. The steam flow of this model also has six modes of temperature control, varying from 300 F, which is used for damaged hair, to 450 F for very thick hair.
Do not forget to switch on the steam button; otherwise, this function will not work! Three modes of vapor (no steam, medium, and high) are available. The good news is that the water reservoir can be removed for refilling, which is more comfortable than filling an internal one. The Magicfly brand stresses that only water should be added into the tank as other liquids (especially those that contain oil) will lead to malfunctioning and leaking.
This hair straightener has ceramic plates covered with tourmaline, which rapidly get hot and release ions to avoid a static charge buildup. The manufacturers decided to expand the functionality of this steam hair iron by supplying it with curved edges, which can be used to make your hair wavy.
Being 13.4 inches long, this hair iron is a good deal for travelers too. The complimentary items are a soft bag, two clips, a comb, a glove, and a water bottle. Surprisingly, only one glove is included. However, this glove has protectors on both sides, allowing you to wear it on any hand. After an hour of standby, this model switches itself off. The twisting cord is also a very nice feature.
PROS:
Has three steam level modes;
Has a comb and two clips;
The water tank is removed for refilling;
Has curved edges for making wavy hair;
The cord twists in any direction.
CONS:
Has only one protective glove;
Needs 60 seconds to warm up.
3. L'Oreal Professionnel Steampod – Iconic Steam Hair Styler
The L'Oreal brand's third version of the remarkable Steampod leaves no doubt about the promised results. Seven concentrated flows of steam provide a long ongoing supply of steam. The temperature of the three heat modes ranges from 358 F to 410 F, and should be set depending on your hair structure.
With the Steampod, you can straighten your hair as well as make waves. The water tank is integrated and is big enough to last you through one full session of straightening your hair (even if it's very thick) without being refilled.
It's interesting how the manufacturer presented the related statistical data. As for the water tank, they promise to have 192 m of hair treated without having to refill it. By the way, L'Oreal requires you to use demineralized water to prevent damage to the device. Demonstrating the results of straightening, L'Oreal Professionnel proves that you get the same result, spending twice the time with a regular straightener.
Also, on the official website of L'Oreal Professionnel, they show that Steampod leaves your hair a lot more durable (with 78% less breakage) in comparison to using regular hair straighteners.
The set of Steampod hair care liquids makes the perfect fit for the steamer. Not only can the cord of the Steampod be rotated in any direction, it can also be extended, giving you more freedom and capabilities.
PROS:
Has special concentrated steam delivery;
Has removable comb attached to the plate;
Has automatic control of temperature;
Has a long rotative cord;
Has a big water tank.
4. Cool Mist Straightener by LumaBella – Advanced Technology Behind Straighteners with Steam
Since we can arrange well-moisturized hair at lower temperatures and save the hair from being overheated, LumaBella introduces its cool mist technology. According to this know-how, hair is covered by cool water, which is sprayed right before the steam flows. The special (customized) soothing oil of Macadamia can be applied instead of water. Those liquids are added to the detachable tank.
According to the data on the LumaBella's official website, their technology protects hair from breakage by 68% and lengthens the effect of straightening by two times. The ceramic plates get heated up within 30 seconds, and their floating surface fits the hair no matter how you hold the device. Also, the standard heat regimes that vary from 300F to 450F with a heat level lock, help you stay focused on the creative styling process.
An extra-long swivel cord will allow you to conveniently style your hair, while a four-year warranty is one of the most exclusive proposals in the industry.
PROS:
Can use a special moisturizer or water;
Has a four-year warranty;
Has a gorgeous design;
Has floating plates;
Temperature lock is available
5. Hair Straightener with Steam by Mkboo – Home Styling Steam Hair Straightener with a 3D Comb
This U.S. brand registered model uses innovative technology for hydrating straight hair by locking the majority of the water in the hair, making it look silky and smooth. The titanium plating seals the hair to prevent its ends from splitting, while the 3D designed combs arrange your hair before heating for better results.
The Metal Ceramic Heater (MCH) spreads the heat evenly and quickly heats up. The heat level starts from 300F and goes up to 450F to work on different hair types with the lock function to make the process even simpler.
It takes half a minute for the Mkboo hair straightener to get to 300F, and after an hour of non-usage, it automatically switches off. This device has an LCD display that shows current temperature and water levels. The 40ml reservoir is removable and is big enough to allow for a non-stop hairstyle session or two. The rotative cord is also quite helpful.
PROS:
Applies innovative technology to moisturize hair;
Has a 3D removable comb;
MCH allows for better heat distribution;
Has big, removable water tank;
Has an LCD display.
CONS:
Is quite heavy (2.4 lbs).
6. Steam Hair Straightener by Furiden – Flat Iron that Uses Steam with Multiple Temperature Modes
The Furiden manufacturer promises one pass over your hair for the perfect frizz-free effect. With the 5F step of temperature setting, it totals to 38 modes and lets you choose the most appropriate one for your hair. It takes only 15 seconds for the ceramic plates to get ready for work.
The water reservoir can be removed and filled, giving you half an hour of non-stop functioning. Only demineralized, clean water should be added to the water tank. You need to press the steam button to activate the steam supply, and as the device reaches the desired temperature, it starts to release vapor.
Curved edges of the plates let you arrange straight and curly hair, also allowing you to make curls. For its quite hefty price, Furiden's official website promises 18 months of warranty and agrees to return your money within 100 days after the purchase.
The display of this model is placed on the side part of the tongs, which makes it even more comfortable to manage. The cord will move as you rotate the device, and the Furiden brand promises six months of guarantee.
PROS:
Has six months guarantee;
Has 38 temperature modes;
Has a removable water tank;
Gets ready in 15 seconds;
The screen is located alongside the plate.
CONS:
A bit too long – 14.5 inches;
Quite pricey.
7. Steam Hair Straightener by Swan Star – Ceramic Steam Flat Iron with Infrared Technology
The PTC controls the ceramic coatings of this straightener, and the infrared light can speed up the metabolism and initiate your hair growth. Mineralized ions flow deep into your hair as the device gets warm, which activates the regenerating processes in your hair.
You can put water as well as oil-free liquids into the tank. I have to mention that an additional water tank is included in the package. Also, in the packaging box, you will find a comb, two hair clips, one glove, and a carrying bag.
The Swan Star straightener reaches the desired temperature within 30 seconds and has six temperature settings. The cord is almost 79 inches long and allows you to move around freely.
PROS:
Has a long cord;
Gets ready to work within 30 seconds;
Swan Star gives discounts for the purchase of two or more devices;
Infrared light makes your hair stronger;
Has a comb, a glove, hair clips, and a bag included.
Steam Straightener Buyer's Guide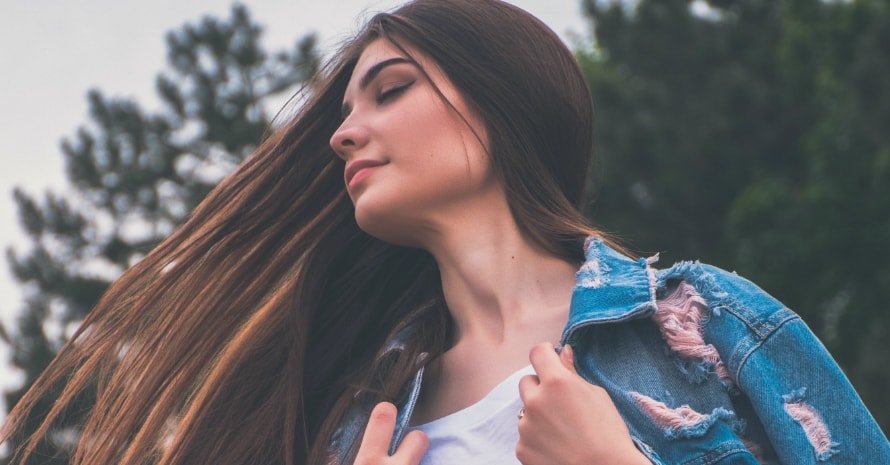 To better understand which steam hair straightener best suits your hair, I prepared a brief guide with key features you need to keep in mind before you make a purchase. The first thing you need to determine is what type of hair you have, its state, and its length.
Material
Ceramic. In most of the cases, the plates of the steam hair straightener will be ceramic. The temperature is spread evenly along the surface, which can get hot within seconds — a universal tool for all hair types.
Titanium plates are not that heavy and straighten your hair after only one application. Effective at higher temperatures, this type of hair irons is good for thick hair, making the titanium model the best steam straightener for black hair.
Tourmaline allows infrared and negative ions radiation. Providing the desired effect at low temperatures, this type of hair straighteners is ideal for damaged and thin hair that needs careful treatment.
Plates Sizes
Narrow plates are aimed at short hair and allow you to easily make wavy hair. Since they weigh less, you will find these models ideal for traveling.
Standard plates are suitable for any hair length and health state.
Wide plates are perfect for frizzy and/or thick hair
Temperature Settings
The heat control of all modern steam hair straighteners allows setting the temperature from 300F to 450F. Usually, the thicker and curlier your hair is, the greater the temperature you should use to straighten it. Some models allow for gradual control of the temperature, which will be shown on the display.
Safety
Most of the devices automatically switch off after one hour of being in standby mode. Often you will find protective gloves included in your purchase to avoid accidental burns. Nevertheless, always use extreme caution when handling such devices, since the steam is supplied automatically and is extremely hot.
Other features
You will also find complimentary products with some steam hair straightener models. These usually include a carrying bag, a water bottle with a thin tip fitting the form of the water tank, a little parting comb, and a couple of clips.
Some top brands also include specially created moisturizing liquids. They can be applied before use or even added directly to the tank and be steamed onto your hair.
How to use a steam hair straightener
You need to have hair washed and conditioned before using a flat iron.
Dry your hair with a towel, then apply a special liquid or spray, which additionally protects it from heat. Let your hair dry completely.
Split the hair into sections of the necessary width. Fill the water tank of your straightener, set the temperature, switch the device on, and activate the steam function. Wait for 15-60 seconds for the device to heat up and proceed to straightening your hair while using protective gloves. Personally, I would recommend starting with the minimum heat setting.
Apply the straightener on a small tress first to feel how it works if you are a beginner. Then start from the roots of your hair and slide slowly to the bottom. But not too slow to avoid the possible high-temperature damage. Repeat the motion once again to de-frizz your hair thoroughly, if necessary.
Repeat the process and gradually style your hair into whichever form you need. Enhance the result with your favorite hair care products.
Do not forget to switch off your device; let it cool down, clean it, and pack it up. That's it!
Steam hair straightener vs. Regular straightener
Flat irons straighten your hair with temperatures that are too high and, consequently, dry it out. Though you can apply special hair products before and after, this effect may still be harmful and destructive. This issue primarily affects ladies who use the iron regularly or those who have damaged/thin hair.
Steam straighteners treat the hair with high-temperature steam, so they do warm the hair up, but add water at the same time. The material of the plates that spread the steam is also carefully chosen to protect your hair. Furthermore, manufacturers of modern, high-end steam straighteners use additional licensed techniques to further protect your hair.
The downside is that you will have to regularly refill the water tank of your steam hair straightener, but this time is definitely well spent. Steam devices require smaller amounts of hair to be treated at a time when compared to an ordinary iron. Thus, it takes more time to finish the full head of hair. Therefore, keep in mind that if you don't have a lot of time to spare, steam models might not be the best option.
You will find that your steam hair straightener works more delicately, leaving no broken or damaged hair. Since water (or sometimes other liquid) is applied, you will get a more silky, shiny, and healthy-looking hair after a hair straightening procedure.
FAQ
Is a steam hair straightener better for hair?
It is definitely better since it moisturizes your hair while heating it up. The tourmaline, ceramic or titanium plates of the steam hair straighteners are also better for your hair.
What water should I use for a steam straightener?
Most of the steam straighteners' manufacturers require that water tanks be filled with clean water. However, some manufacturers advise to use demineralized water; others may allow any non-oil liquid or only a specific type of moisturizing essence.
How to clean a steam hair straightener?
The device can be cleaned only when it is unplugged, and when it has sufficiently cooled down. Wipe the plates gently with a wet towel (use only pure water). For other surfaces, use some rubbing alcohol and a clean towel. Then let it dry.
Can I add oil to a steam hair straightener?
No. Though some models of steam hair straighteners allow the use of liquids other than water, all brands prohibit adding any oil or oil-containing mixtures into the water tank.
Does a steam hair straightener work for thick hair?
Sure. However, thick (and curly) hair requires higher temperatures and up to two slides on each hair lock. However, if your hair is thick, but is damaged or colored, consider using a lower temperature to keep your hair safe.
I Care for My Hair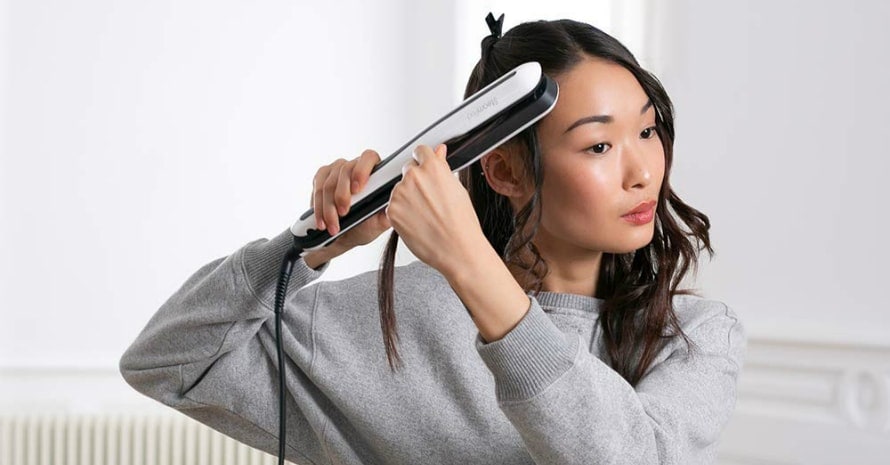 It would make me happy if you always kept the "I care for my hair" mantra in mind when using a steam hair straightener (or curler). Hopefully, my recommendations were useful and will motivate you to buy the best and most suitable device for your hair. You should know that Ceramic Flat Iron by Solofish is my favorite one due to its wonderful combination of functionality and price.
Please share your experience of using steam hair straighteners in the comment section below so that everyone can benefit from your feedback and recommendations. I believe this will help people make up their minds and buy the best product. So which steam hair straightener to you like best?
Last update on 2022-12-11 / Affiliate links / Images from Amazon Product Advertising API