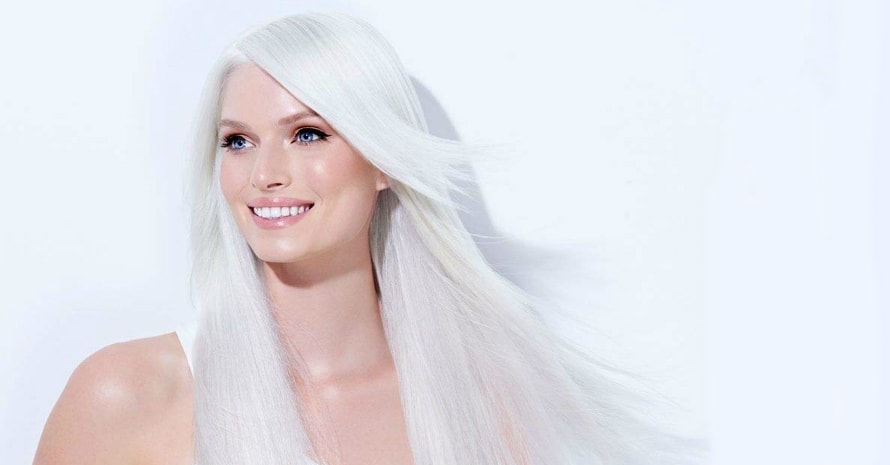 Hairdryers, curling irons, straighteners, and other devices damage your hair. Regardless of how often you use them, you need to protect your locks every time. To help you keep it beautiful and healthy, I've tested the most popular items and picked the top 7 heat protectants.
Pros
Lots of natural ingredients
Premium Pick
Pros
Lots of natural ingredients
The beneficial effects of using heat protectants should not be underestimated. In the process of blow-drying, the scales of the upper layer of hair rise, the keratin protein is destroyed, and your hair loses moisture.
As a result, it becomes dull, brittle, and quickly loses its attractive appearance. The right products can protect locks from the harmful effects of hot styling and strengthen the keratin layer.
Top 7 Best Heat Protectants for Natural Hair
My Top Pick: Kenra Platinum Blow-Dry Spray
Great Value: Joico Ironclad Thermal Protectant
Premium Pick: PHYTO Phytokeratine Heat Protectant Spray
Living Proof Restore Instant Protection Hairspray
Macadamia Professional Thermal Protectant Hair Spray
Neuro Paul Mitchell Protect Hairspray
SexyHair Hot Protect Me Hairspray
In my list, you will find both professional tools and more budget-friendly, but no less quality-oriented options. I opted for indelible sprays and liquids because I find them the most effective.
1. My Top Pick: Kenra Platinum Blow-Dry Spray
Kenra Professional Company has produced a variety of hair care products that have become popular with professionals. Kenra Platinum Blow-Dry Spray not only protects hair from the heat damage but also cuts blow-drying time in half. It contains Dimethicone that gives silkiness and shine to locks, protects them, and eliminates frizz. Argan and jojoba oils nourish hair from the inside out and repair its damaged structure.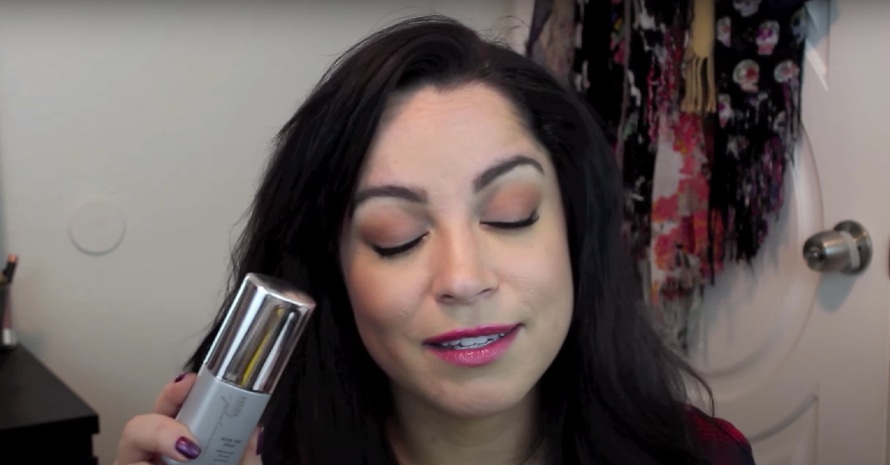 The product protects it from the heat up to 428°F. I should say it is not the biggest figure among such sprays. Therefore, I recommend not using a blow dryer at the highest temperature. In fact, I never recommend doing so.
This product comes in the form of a spray that shouldn't be rinsed off. You just need to spray evenly on damp hair and blow-dry it. I recommend combing after the application to make sure everything is covered with the product. This spray is an excellent heat protectant for natural black hair.
PROS:
Does not weigh locks down;
Shortens the blow-drying time;
Reduces frizz.
CONS:
A bit pricey;
Has a strong smell.
2. Great Value: Joico Ironclad Thermal Protectant
Joico brand is distinguished by a scientific approach to the manufacturing of specialized protective and care hair cosmetics. Joico Ironclad Thermal Protectant is designed for daily use. It protects you from the negative effects of using a blow dryer and relieves static for up to three days.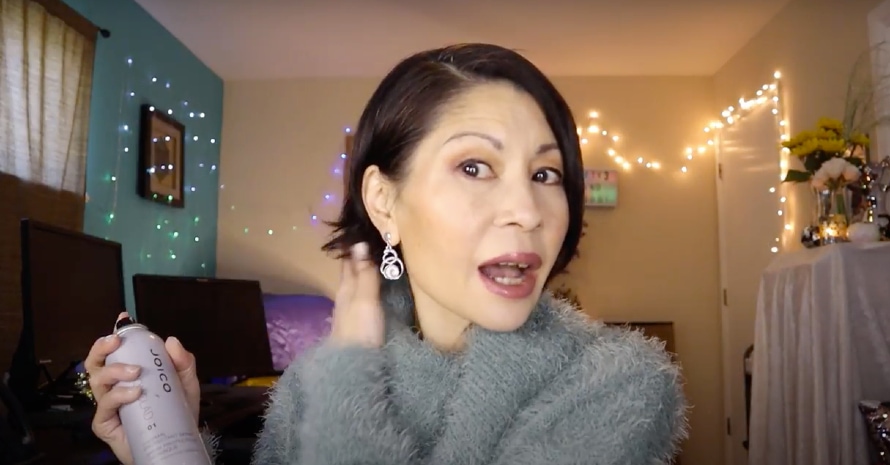 The product is available in the form of an aerosol. It should be sprayed onto dry locks and shouldn't be rinsed. You can also use it after styling to provide a light fixation. It provides protection up to 450°F. The product forms an ultra-thin protective layer against the affection of hot metal, Teflon, tourmaline, and ceramics.
It contains beneficial ingredients such as keratin and thermus thermophilous ferment, which protect hair from heat and UV radiation. But you should pay attention to alcohol denatured in its composition. Alcohols in cosmetics can dry out hair. It is especially important if you have naturally dry and brittle hair.
PROS:
High-temperature protection;
Provides fixation;
Eliminates static.
PHYTO is another professional brand that strives to take an innovative approach to hair care. PHYTO Phytokeratine Spray protects you from external influences such as heat and ultraviolet radiation and regenerates it from the inside.
In the production of its cosmetics, this company focuses on natural ingredients. You will find hyaluronic acid and keratin in the composition, which provide hydration and restoration of the hair structure. Yun Zhi mushroom extract prevents keratin from being destroyed. The spray does not contain sulfates and silicones.
You can use it on damp and towel dried locks before blow-drying or styling. Remember to comb it after use to distribute the product evenly. Since this spray's consistency is quite dense (denser than most analogs), and it does not absorb into the hair but creates a light protective layer, it can be used even at the highest temperatures.
PROS:
Sulfate, silicone, and paraben-free;
Lots of natural ingredients;
Sun protection.
4. Silicone Free Heat Protectant: Living Proof Restore Instant Protection Hairspray
Living Proof is a young brand that has already established itself. Its Restore product line and, in particular, Instant Protection Hairspray contains a proprietary formula that evenly envelops each hair in a thin protective membrane.
The manufacturer has developed a proprietary molecule OFPMA (octafluoropentyl methacrylate), which repels dirt and sebum from the hair surface. Among many other ingredients, alcohol denatured should be highlighted (which, by the way, comes first), which use still raises questions among professionals.
The spray can be applied to damp or dry locks before drying or styling. It can also be used after styling to add extra shine and protect it against burnout and harmful sun damage. It goes well with other styling products. The spray protects hair even at high temperatures (up to 450°F). The spray is suitable for daily use with any styling device.
PROS:
OFPMA molecule used;
Oil and silicone-free;
High level of protection.
CONS:
Contains alcohol;
May not be suitable for dry type.
5. Oil Based Heat Protectant: Macadamia Professional Thermal Protectant Hair Spray
Cosmetics from Macadamia Professional contain a large number of natural ingredients and are completely vegan. Thermal Protectant Hair Spray protects you from thermal, mechanical, chemical, and sun damage.
Macadamia and argan oils give locks shine and saturate them with beneficial amino acids, while plant proteins restore their structure. Despite all this, alcohol is also indicated in the composition, which can dry out already dry hair. The product is available in the form of a spray. It is sprayed onto clean, dry locks just before styling. An excellent item to use with a straightener.
This flat iron spray for natural hair guarantees heat protection up to 450°F. It also lasts long enough, eliminating frizz. It is a great option for those with hair that is sensitive to humidity.
PROS:
89% natural ingredients;
Anti-frizz;
Not animal tested.
CONS:
Should be applied only to dry locks;
Can make oily hair greasy.
6. Best Heat Protectant for Straightening Natural Hair: Neuro Paul Mitchell Protect Hairspray
John Paul Mitchell Systems is one of the leaders in the beauty industry. Its Neuro Paul Mitchell Protect Hairspray is a really quality product that is great to use before straightening or curling. The special formula protects it from moisture, keeping the hairstyle all day long. It contains Hydrolyzed Rice and Wheat Proteins that nourish and smooth locks. Dry bamboo extract strengthens it and stimulates its growth. Note that it also contains alcohol denatured.
The product is available in aerosol format. Apply it to dry hair before hot styling. The manufacturer recommends processing each strand separately right before using your straightener. It can also be used after styling to add extra shine.
The patented HeatCTRL technology reduces the rate of heat transfer and protects hair from the heat along its entire length. The product is suitable for use with any heating device at the highest possible temperature.
PROS:
Protects against moisture up to 8 hours;
Protects hair from roots to ends;
Has a pleasant smell.
CONS:
For the best effect, each strand should be processed separately;
Small volume.
7. Silicone Based Heat Protectant: SexyHair Hot Protect Me Hairspray
The California company SexyHair produces several lines of care cosmetics. Its Hot line prepares, protects, and maintains hair with any type of styling tool. Hot Protect Me Hairspray strengthens hair and reduces its breakage by 79%.
This spray's effectiveness has been proven in clinical trials, but it should be said that there are few natural ingredients in its composition. Coumarin and Panthenol protect you from ultraviolet radiation; Phenyl Trimethicone has thermal protective properties. There are also many perfumes and alcohol.
The product is available in an indelible spray format. It is recommended to spray it on a dry head before using the straightener or curling iron. It provides light fixation, adds shine to your hair, and protects it when using styling equipment, even at the hottest mode (up to 450°F). It does not leave a sticky feeling after use.
PROS:
Reduces hair breakage;
Can be used with any styling tool;
Non-sticky.
CONS:
Few natural ingredients;
Has a strong aroma.
Natural Hair Protectant Buyer's Guide
Now that you know which products are best for natural hair, in my opinion, I suggest taking a look at heat protection in general. In this section, I will tell you what types of care products are available on the market and how to choose the best one for you.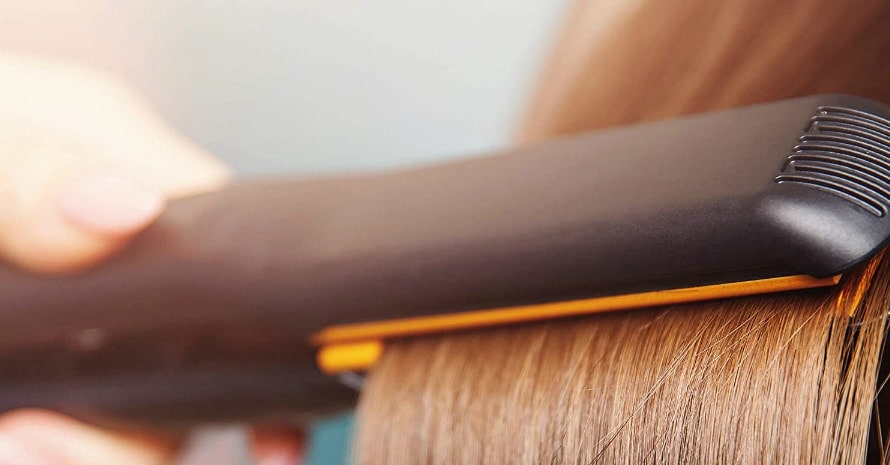 It should be noted right away that rinse-off shampoos, balms, and masks, with protective properties are less effective. You should still apply indelible heat protection when styling your hair with any tool.
Heat protectant types
The choice of an indelible product should be based on your styling device (blow dryer or flat iron) and your hair type and structure. There is no universal rule for choosing a tool, but there are several main points that I will describe below.
At the moment, you can find lots of different products available in different forms on the market, but in general, they can be divided into four large groups.
Oils
They are suitable for dry, fine, and frizzy hair, as they not only keep locks safe but also regenerate and nourish it. Oil-based heat protectants cope with increased fluffiness and neutralize static electricity. They are perfect for blow-drying.
Sprays and aerosols
Such products should be chosen by owners of soft and unruly hair. They are easy to apply and evenly distribute over the entire length. Remember that manufacturers often add alcohol to the composition of such sprays, so if you do not want to dry out your hair, choose a protection product marked Alcohol free.
Creams, serums, emulsions, fluids
Those are ideal for curly and frizzy hair as they make it more manageable. Blow dry creams for natural hair helps to maintain curls' structure, gives them a healthy shine, and is easy to apply with your hands along the entire length. If you have oily hair, it is not recommended to apply the product to or near the roots.
Sprays, creams, and serums are often applied to dry locks. They are designed to be used before styling with a straightener or curling iron. They have dense structures that envelop each hair and protect against high temperatures.
How to Choose Heat Protectant for Natural Hair
Since we figured out the types of products, I would like to tell you what else you should pay attention to when choosing the right heat protection.
Composition
Of course, we all try to make a choice in favor of natural ingredients. But the presence of artificial substances in the composition does not always make hair cosmetics worse. Many brands try to invent their own formulas to maintain the beauty of hair while using safe ingredients.
If you do not know the names of chemical compounds, then follow two simple rules. If you have dry hair, avoid products containing alcohol. It has an antiseptic effect, but at the same time, it can dry out overly sensitive hair. For those having dry hair, I highly recommend checking my reviews of heat protectants for dry hair.
If your type is oily or normal, use oil and silicone protectants carefully. Such products should be applied to hair ends, as far from the roots as possible, so that they do not give the effect of greasy locks. Opt for a lightweight heat protectant.
Anti-breakage & anti-frizz technology
In addition to the heat protection, such products may have extra properties. For curly and unmanageable hair, look for items marked anti-frizz. These sprays and creams keep locks straight for a long time, reduce its ability to frizz, and remove static.
Also, many professional products have anti-breakage technology. They reduce hair breakage by more than half. If your hair is naturally thin and brittle, you should look for just such a product.
Hair type and thickness
If your hair is thin, damaged, curly, and frizzy, you should get a protection cream with caring and antistatic properties. For colored and slightly damaged hair, silicones and oils are great.
It is better to use oil products in winter, and in summer, they can be replaced with those with a silicone base. For healthy, natural, and normal hair with no visible damage, choose a heat protection spray.
Max temperature
Unfortunately, not all manufacturers indicate the exact temperature. I still recommend looking for a product that has the exact number on the label (best up to 450°F). Remember that oils and silicones are more suitable for blow drying because they are applied only to the hair's ends.
Sprays, creams, and serums can be used along the entire length, which means they will protect your locks from roots to tips when styling with a curling iron or straightener.
FAQ About Heat Protection Spray for Natural Hair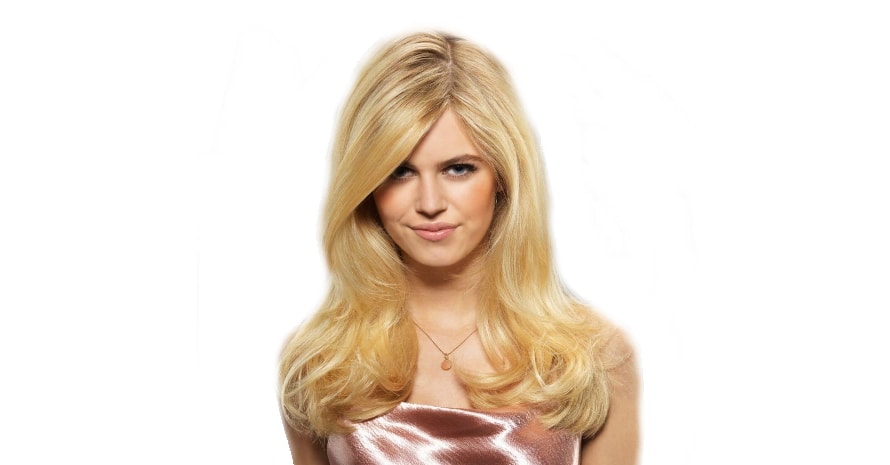 In this section, I will answer the most popular questions that many buyers ask when choosing heat protection.
Why do some heat protectant sprays contain alcohol?
It has antiseptic properties and disinfects the product. Besides, during heat treatment, it evaporates first, preventing natural moisture from evaporating from your hair. However, the high concentration of alcohol can be a problem for those with naturally dry hair.
Is coconut oil a good heat protectant for hair?
Coconut oil is one of the most valuable cosmetic products. Rich in vitamins, antioxidants, and fatty acids, this unique product softens, regenerates, and moisturizes hair. It can be used as an indelible protectant for hot styling. It also contains a natural UV filter to protect your locks from sun exposure.
Does Moroccan oil protect hair from heat?
Moroccan (argan) oil really enhances hair's protective properties and minimizes the negative effects of heat and UV radiation. Moreover, it has a healing and regenerating function, saturating locks with fatty acids, and also prevents split ends.
What can you use instead of heat protectant spray?
If you don't want to buy store cosmetics because of the artificial ingredients it contains, you can make a DIY hair protectant. Argan, grape seed, coconut, almond, avocado oil, and shea butter are used as a basis for such mixtures.
Choosing the Best Natural Hair Heat Protectant
As you can see, there are so many heat protectant sprays, creams, and oils on the market right now that every customer can find something of their own. My experience with these products has shown that Kenra Platinum Blow-Dry Spray works best for natural hair. Use my buyer's guide to find the product that's right for you.
Please share your experience with heat protection with me and other readers in the comments. What is your hair type? Which product do you prefer: oil, cream, or spray? Which brands have you tried and which one have you liked?
Last update on 2022-12-11 / Affiliate links / Images from Amazon Product Advertising API