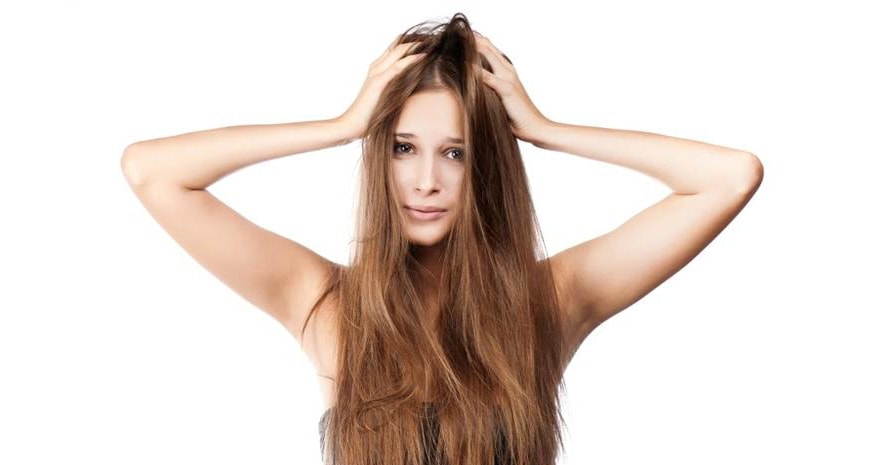 Picking up the best heat protectant for dry hair may turn into a real menace considering the number of products represented on the market. This is why I created this little helper for you. Here I am going to describe my favorite protectants I tried personally.
It is necessary to use heat protectants in case you dry your locks or use irons for curls. They will prolong the healthy life of your hair for many years.
Pros
Free of harmful chemicals
Great Value
Pros
Free of harmful chemicals
Besides, many heat protectants contain beneficial ingredients that make your locks look shiny and strong. Not all of them are equal. On the contrary, each protectant is made by different companies and has its own unique features and various prices.
Check out my list of top products, pay attention to the pros and cons before you buy a protectant that is the most beneficial for your hair. This is my personal opinion. If you disagree with me, you can always write to me in the comments below.
Top-7 Best Heat Protectants for Dry Hair
RUSK Designer Collection Thermal Serum
Hair Food Hemp Extract Repair Serum
Ghd Heat Protect Spray
Neuro Style Blowout Primer
Reviv3 Protect Thermal Protector
Mizani Thermastrength Heat Protecting Serum
Moroccanoil Perfect Defense
Not every heat protectant has equal advantages. Here, I gathered products to protect hair from heat damage that I believe contains the most useful features for different types of hair. I recommend you to get acquainted with this list before ordering anything from the store.
1. RUSK Designer Collection Thermal Serum – The Best Hair Serum for Heat Protection
My personal top pick product. It guarantees shine and heat protection for you. Argan oil in the serum restores damaged hair, making it less frizzy, and helps to keep the moisture inside while you are using heating tools.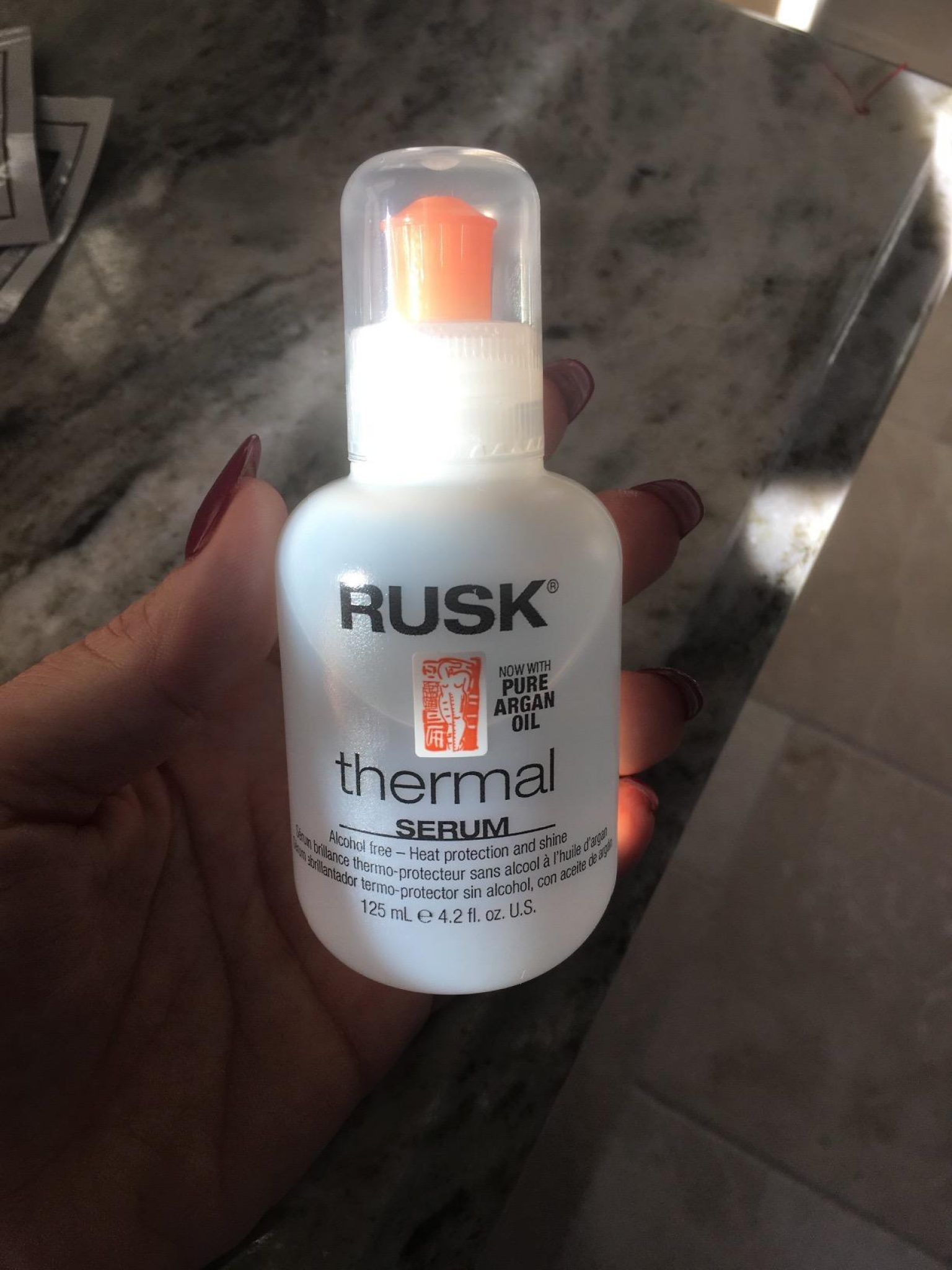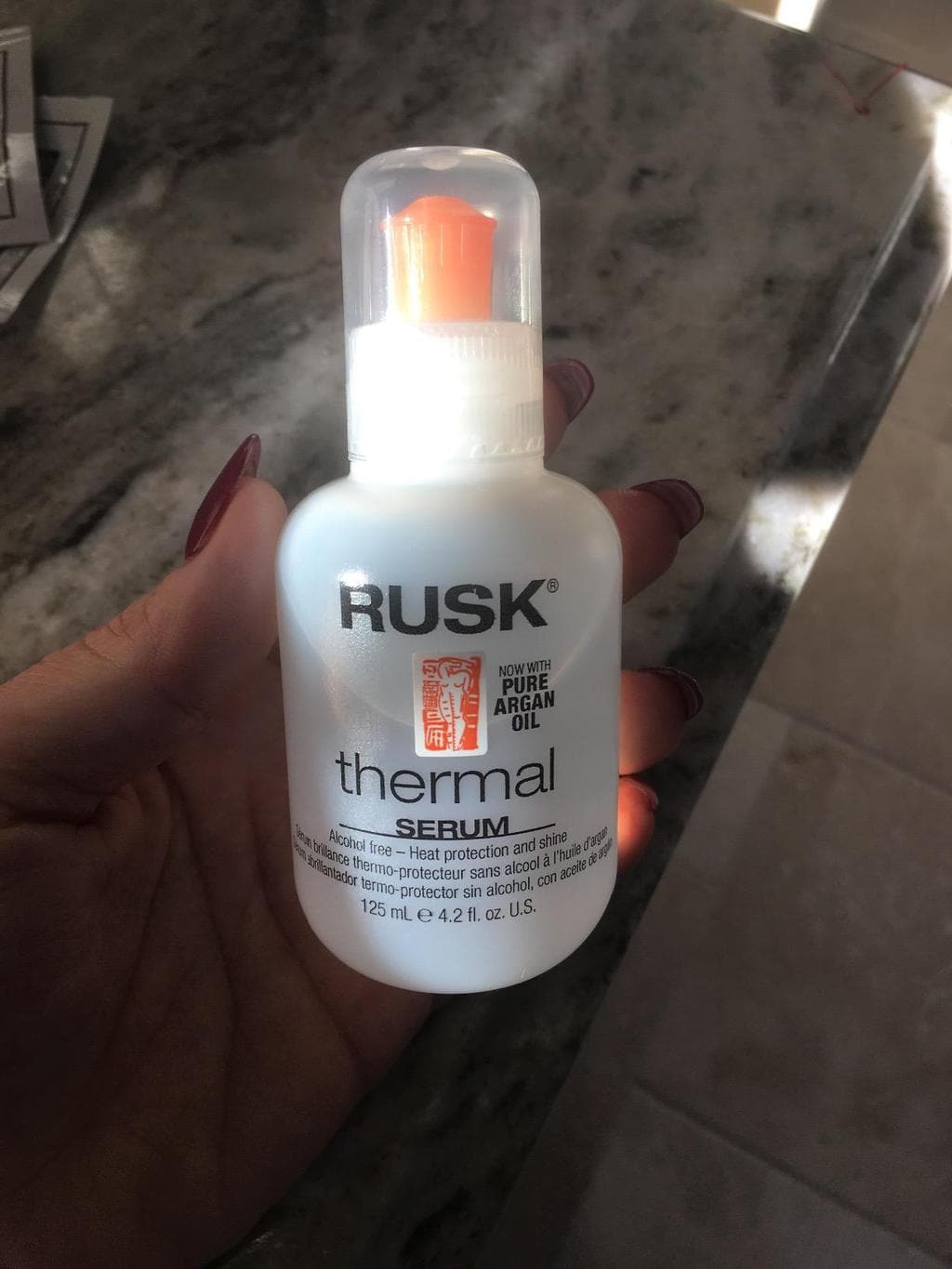 To feel all the benefits, just apply this serum while the hair is still wet, right before using the blow dryer, hot airbrush, or any type of straighteners. I also advise you to apply a little amount of serum right after you finish the drying procedure.
Rusk is a well-known brand among professional beauty salons. It produces an incredible number of products for your beauty. This serum is free of alcohol. Its formula helps to seal cuticles of the hair, preventing overheating and dryness. The serum is sulfate-free. Since the product contains perfume in its formula, your hair will smell outstanding. The bottle is 4.2 fl. oz.
PROS:
Perfect for colored and damaged locks;
Contains argan oil;
Simple to apply;
Famous developer;
Sulfate-free.
CONS:
It is a little bit pricey compared to similar protectants.
2. Hair Food Hemp Extract Repair Serum – Sulfate Free Dry Hair Heat Protectant
This serum is not only sulfate-free, but it also does not contain any parabens or dyes. Its bottle of 5.1 fl oz is slightly bigger compared to Rusk Thermal Serum, but still compact. This serum was created to save dry and already damaged hair; however, it is suitable even for a normal healthy one. You don't have to use a blow dryer to apply this serum and make your hair shine.
Its main ingredients are hemp and honey. This mix also provides a pleasant fragrance. Hair Food company designed a line of shampoos and hair products with ingredients from your kitchen. Apply the serum right after you take a shower for a better effect.
You can still use this protectant even on the already dried hair. Company developer recommends using this serum together with their shampoo and heat shield protector, yet it is good on its own.
PROS:
Made of natural components;
Free of harmful chemicals;
Affordable price;
Smells pleasant;
It can be applied to dry hair.
3. Ghd Heat Protect Spray – Anti Heat Dry Hair Spray for Damaged Hair
This 4 fl oz bottle is convenient to keep in your bag any time you travel somewhere. It is also lightweight and matches perfectly with any heating tool for your hair. For a better result, spray it on your head from the top of your head to the ends.
Ghd is an award-winning brand that produces products for beauty salons. It was created back in 2001, and since that time has become a well-known manufacturer. This spray is free of parabens and resistant to any blow dryer's heat. It is compatible with various blow dryers and flat irons, but you can use ghd dryers as well.
Medium size hairdos do not usually require more than 6 sprays, while long one may need more and up to 8 sprays. Spread it evenly before using the heated hair stylers. If you are planning to use other products for your locks, you still have to apply this protectant first.
PROS:
Compact bottle;
Well-known brand;
Does not contain parabens;
The powerful formula inside;
Holds high temperatures.
CONS:
It is slightly more expensive compared to similar products.
4. Neuro Style Blowout Primer – Stylish Heat Protectant for Blow Drying
This heat protectant is represented in 4.7 fl oz and 0.85 fl oz bottles. I recommend you take a bigger one, especially if you have medium or long length. The bottle is made in a stylish dark blue design and is easy to apply on your head.
You will not need more than 5-6 sprays to protect the head from drying. It offers advanced protection from extra heat, but I still recommend you to stick with the low temperature of the blow dryer and straightener.
Neuro company produces multiple care products, and they normally advise to combine them with each other. Use this tool on the clean and wet hair before turning on the blow dryer. This spray is useful for any type of hair. It makes them look healthy and shiny, reducing possible damage from the heat up to 86 percent.
PROS:
The stylish design of the bottle;
86% prevention from damage;
Easy to apply;
HeatCTRL technology;
The pleasant smell of flowers.
CONS:
More expensive than similar products.
5. Reviv3 Protect Thermal Protector – Preventive Heat Protectant on Dry Hair
I like this simple but effective tool against the heat because of its numerous features. Besides the fact that it can hold up to 450F temperature, it works great for protecting fine hair from heat.
You can use it on the wet locks before the blow dryer. Start from the roots, and go down. This is the part of the Reviv3 premium line, so you can consider it a luxurious tool. Among the components of this protector are antioxidants, Keratin Amino acids, pantheon, and bio-chelate 5, which is the mix of useful minerals like silicon, zinc, copper, iron. Developers added the extract of walnut leaf for strong hair.
If you need extra moisture for the head, this tool is for you. The hair is shiny and smooth after its use. Protector seals the hair while you are heating it with iron or blow dryers. So, basically, the moisture stays inside your locks.
PROS:
Useful ingredients;
Handles high temperatures;
Durable;
Affordable price;
Works on different hair types.
CONS:
Contains chemicals beside natural components.
6. Mizani Thermastrength Heat Protecting Serum – Flat Iron Heat Protectant With Moisturizing Effect
This serum contains shea butter inside, which nourishes the hair while you are using it. There is also an ant-break ceramide formula, like you may see in some professional flat irons.
The combination offers you healthy hair for an affordable cost. No matter which type you have, this formula still keeps it safe. I recommend it to use even for owners of long thick locks.
Mizani works perfectly well on different hair types. They offer bestselling blow dry products for your beauty.
Apply this remedy on wet clean locks, before drying it. If you want, you can apply a small amount of the protector after you dry your hair. The formula of heat protectant cream is dense and quickly gets into the roots. This product is ideal to use with other hair care products as the base.
PROS:
Affordable price;
Haircare ingredients;
Works on different hair types;
Savvy pack;
The visible effect in a second.
CONS:
It is not a spray, but cream, which you have to carefully apply.
7. Moroccanoil Perfect Defense – Dry Hair Heat Protectant With Powerful Formula
This is a dry spray resistant to 450F. The bottle is weightless and comfortable to carry around in the bag. Among the components of this spray are argan oil and panthenol. They both make hair healthy. To apply it, you have to move the bottle 6 inches from your roots and spray.
Moroccanoil produces luxurious oil-infused products for your hair. This protectant is not only powerful but has an incredibly pleasant fragrance. You can easily put this protector on your hair even when it is dry, to restore its shiny and healthy look.
PROS:
Savvy pack;
Well-known developer;
Protects even from 450F heat;
Contains argan oil;
Weightless.
CONS:
It is more expensive than other products on the list.
Perfect Hair Protectors: Tips and Tricks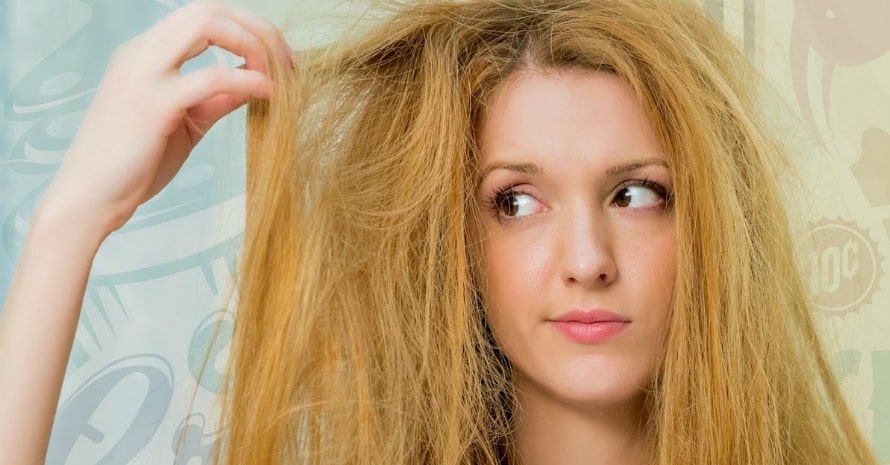 A hair protectant is a must for everyone who uses any heated tools on their hair, no matter if it is a flat iron or blows dryer at a low temperature. Any temperature dries your head, removing all the moisture it needs to stay healthy and strong.
As you have probably noticed from the list, there are numerous types of protectants with their unique features. If you can't decide which item to choose, I hope this text helps.
How to choose heat protectant for dry hair
You have to take into consideration the main peculiarities of each protectant. All the products that I've recommended here are beneficial. However, depending on ingredients, type of hair, type of protectant, the thickness of hair, a temperature that this remedy handles, price, you may choose something specific. Take a good look at every protectant before you buy one of them.
Ingredients
Most of the hair protectants from the list are sulfate-free and do not contain parabens. Some of them, like RUSK Designer Collection Thermal Serum, which is the best heat protectant oil for dry hair, also contain argan oil.
They may contain walnut leaves, hemp, honey, useful minerals as their components. Make sure that all the components do not cause an allergic reaction and are perfect for you.
Type
I have described serums, sprays, creams, and aerosols on the list. They are not extremely different; however, the aerosol is way easy, as it is packed with air. The cream can be a perfect base for other health care products. They all are easy to apply.
Sprays are savvy, as you don't have to push the bottom over 5-6 times for long hair. However, if you have long hair, I recommend you to pay attention to a bigger bottle.
Specific beneficial technologies
Hair protectants have one purpose, which is to protect your locks from the heat of your blow dryer or another beauty tool. However, to handle all the competition on the market, many famous brands add extra features like anti-frizz or anti-breakage technology. Concentrate on the feature you need, and pick whether you want extra smooth hair, extra shiny, ceramide protection, extra moisture.
Thickness of hair
It may not be that vital as the products on the list are universal. However, thick and long hair requires more protection to use compared to a short one. Make sure that one bottle is enough for you or order several at the same time if you have already tried it and liked it.
Temperature protection
All the products on the list can protect the hair from over-drying at 450F. This is a high temperature and the usual one for the highest heat in blow dryers. If you require more protection, I suggest you use several health care products at the same time. However, I advise you against using the highest temperature of your dryer.
Price
The usual price for high-quality protectants varies from $15 to $25. You may find more expensive products of great quality, but unlikely will find cheaper. I suggest sticking to this price range.
How to use a heat protectant on dry hair for a better result?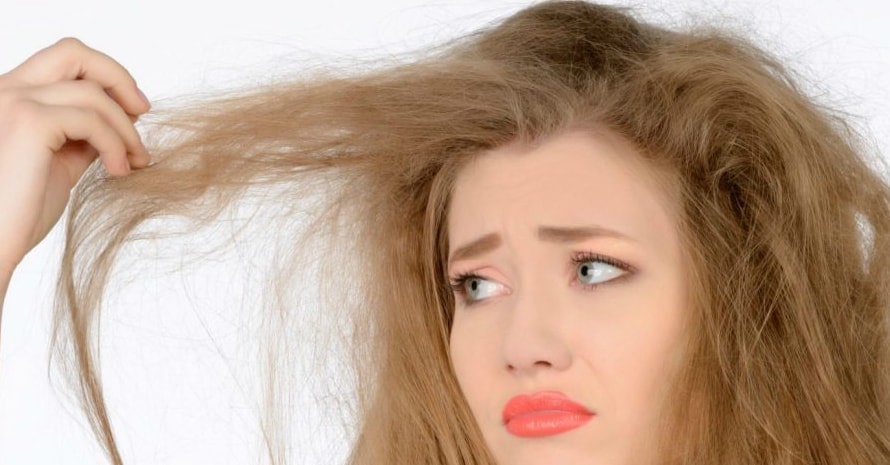 Heat protectants are used before any heating devices. No matter whether you are going to dry your locks for the first and the last time only, it is still recommended to use protection against heat.
Consider it as a remedy for your hair, which covers it smoothly from roots to ends and prevents over-drying. Here is an instruction of how to apply protectant to achieve beneficial results.
Divide your hair into sections
We normally use blow dryers and flat irons on the clean wet hair right after the shower. So, you have to be extremely cautious with your moves. Divide your locks into several sections. To avoid damage, you can simply do it manually. This is also the best way to keep track of your progress with spraying protectants on each section, or else you may repeat yourself.
Comb your hair
Comb your hair after you apply the protectant, not before. It will increase the effect. The protectant will be spread equally around the head. Remember not to pull your hair. While it is wet, your hair is incredibly fragile, and you have to comb it lightly, starting from ends, going up to the roots. This procedure may take some time, but I strongly suggest you not to rush.
Rub protectant into your hair
The best way to do it is to use your own hands. Massage your hair slightly with your fingers to make the protectant get inside it. This way, you will not do any harm to the hair and spread the substance that will protect it from the heat.
Don't rush
I suggest you wait for some time after you apply the heat protectant. Let it dry. It will not take much time, just a few minutes. Take this time to find the blow dryer or other tool you want to use, open it, and adjust the temperature. During these few minutes, the protectant will get inside your hair and seal it to avoid overheating.
In case you are wondering whether the protectant is maybe more beneficial for a different type of hair, I have to say that it is not important. All you need is to make sure that you've applied the proper amount of the substance on your locks. Long hair requires more protectant mainly because of the length. The same goes for thick hair.
Important Questions on Heat Protectants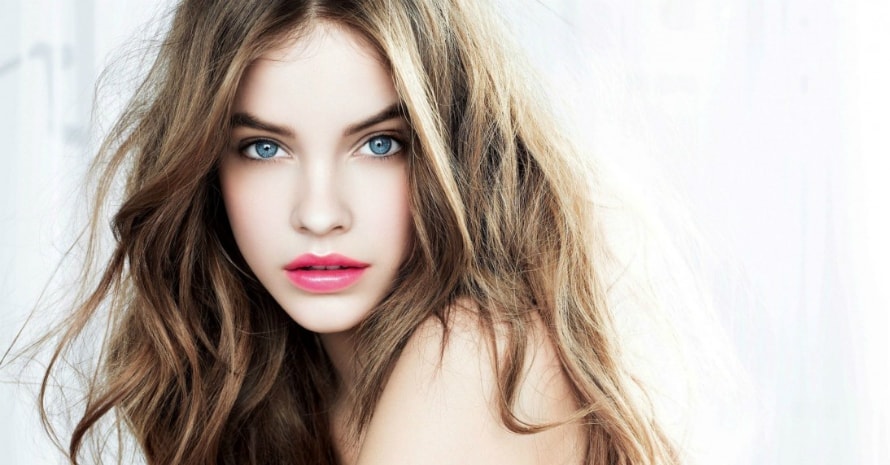 I've gathered several questions for you that I have found the most frequently asked. I hope it will be helpful. If you disagree with my answers, you can say it in the comments below.
Does argan oil protect hair from heat?
Argan oil is a beneficial ingredient to any heat protectants. It may not be the key ingredient when it comes to protection from the high temperatures; however, argan dry hair oil heat protectant us rich in Omega 6, Omega 3, and vitamin E. Omega belongs to the fatty acids family which nourishes your hair from inside. Argan oil can handle the temperatures of 360F. So, this oil is often included inside heat hair protectants.
Can I use a heat protectant with alcohol on dry hair?
Alcohol-based protectants are not recommended for the hair. Alcohol dries your hair faster than any heat protectant. You have to avoid it as the main ingredient in any products you use for your hair. But rest assured, I put only alcohol-free products on the list.
Does heat protectant spray work for dry hair?
Hair protectant works splendidly for any dry and damp hair. However, the faster you start using it, the healthier your hair will be. Don't hesitate to apply the remedy on your hair before using a blow dryer, even if you use it on the low-temperature level. There are numerous home remedies for dry hair which you can match with hair protectant.
What else should I use on dry hair to protect?
I recommend you to use essential oils, heat shields, moisturizers, and weekly masks for your hair. They will all take care of the health of your hair. You may try to make your own hair protectant spray, but it will be less effective than a professional one. Don't hesitate to use them on dry hair. Weekly masks maybe with argan oil as well.
The Perfect Hair Protectant for You
Only you can decide which protectant will be more beneficial for your hair. Based on numerous factors like personal preferences on the essential oil, ingredients, fragrance, temperature holding, price, and even popularity of this product, you will find your perfect instrument on the list. I specifically gathered versatile protectants so you could have more options.
Don't forget that you need to use it every time you dry your hair or heat it. I am also wondering whether you have tried some of these protectants yourself. If you had, please share your impressions in the comments. Have you liked it? Would you recommend it to others?
Last update on 2022-12-11 / Affiliate links / Images from Amazon Product Advertising API