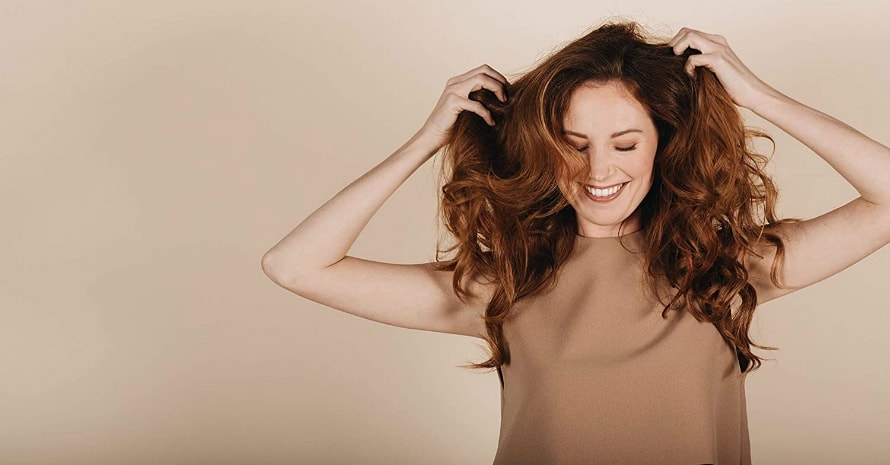 Who doesn't love the perfect blowout? While this question is rhetorical, the 'how-to-achieve-a-salon-worthy-blowout' part is extremely important. With the right tips and tools, as well as the best blow dry products, making multiple salon attacks a month is unnecessary.
Pros
Doesn't weigh your strands down
Lightweight and non-sticky
Great Value
Pros
Doesn't weigh your strands down
Premium Pick
Pros
Lightweight and non-sticky
No doubt, using the best hair dryer is important when it comes to achieving that super-satisfying, salon-worthy blowout. However, a few excellent blow-dry products, such as sprays, creams, serums, or lotions can manage your unruly strands, provide heat protection, help with frizziness, as well as halve your blow out time.
So, are you ready for that at-home blowout that screams POSH? Keep reading, and you will learn all you need to know about the best blowout products for your hair type on the scene. Our editors have tested all the products reviewed below. Your trust is my highest priority.
Top 7 Best Blow Dry Products: Reviews & Buying Guide
Kenra Platinum Blow Dry Spray: My Top Pick
SexyHair Big Total Body Blow Dry Lotion: Best Value
Moroccanoil Blow-Dry Concentrate: My Premium Pick
Onesta Hair Care Smooth & Shine
Paul Mitchell Super Skinny Serum
It's a 10 BLOW DRY Miracle Blow Dry Balm
Neuma NeuStyling Hair Blow Dry Lotion
Bad hair days don't last forever, but they sometimes ruin your entire day and mood. So, in an effort to help you improve the situation, I have selected the best hair products for blow drying that excel at saving your locks from heat, detangling them, increasing shine, adding softness, and taming frizz. The products reviewed below have truly wowed me, so I'm happy to share them with you.
1. Kenra Platinum Blow Dry Spray: My Top Pick
Are you on the prowl for the best blow dry spray? Then you simply cannot go wrong with this wonder bottle. This fantastic quick blow dry spray significantly cuts down blow dry time and effectively protects your locks from heat damage, making them silky and smooth. On an additional plus side, this spray has a delicious scent that's not overpowering at all.
If you have lots of hair that you color often and wash daily (I know it takes forever to dry them), this stuff is going to save you lots of time. And it will make your mane look healthy, too! Also, if you straighten your strands, the product will provide you with the added benefit of thermal protection.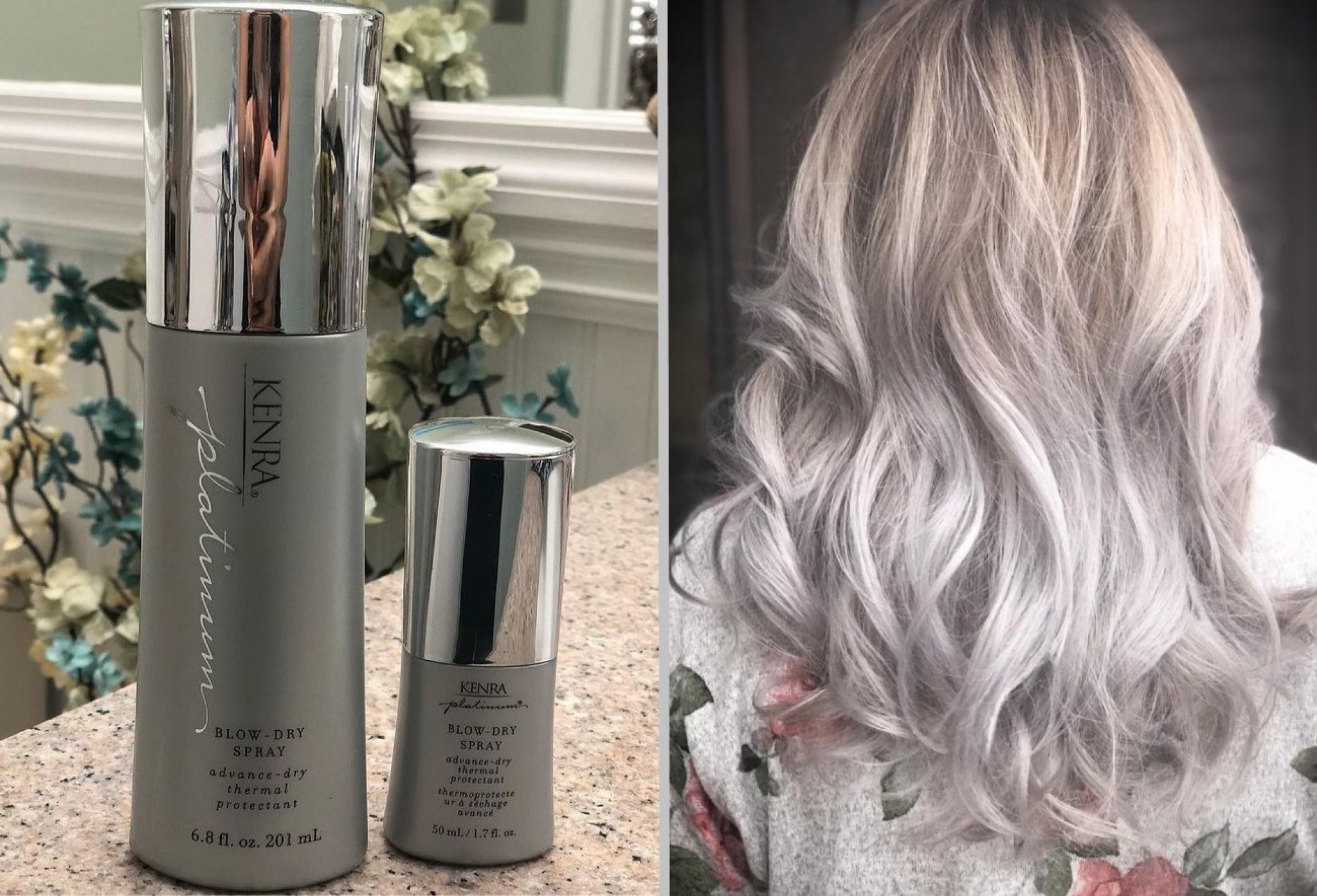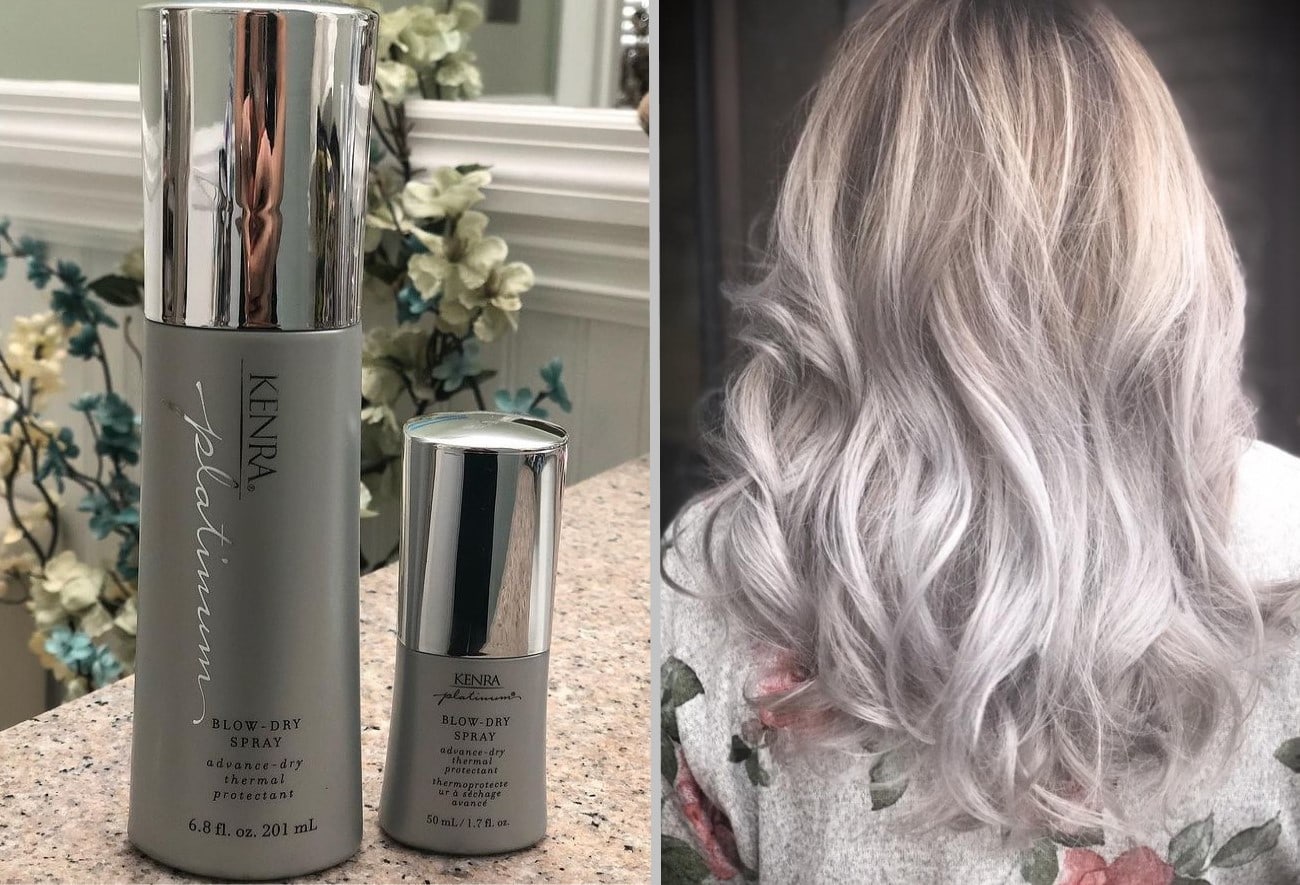 Just make sure you don't overspray it (especially if your hair is fine or thin), otherwise, you may get a bit of a greasy look. Overall, this spray is perfect for women with long, thick hair. So, if you're rummaging the net for blow-dry spray reviews and need a fantastic product that tames those little flyaway hairs, this Kenra spray might be your best bet!
PROS:
Shortens blow-drying time by 50% – yes, it's true!
Makes your strands feel like silk;
Provides effective thermal protection;
This blow-dry spray smells like heaven;
Makes your strands shiny.
CONS:
May leave your hair oily, but only if you use too much of the spray.
2. SexyHair Big Total Body Blow Dry Lotion: Best Value
Need a lightweight blow dry lotion for fine hair? This beyond-amazing volumizing potion is a must-buy if you're aiming to add body and thickness to your fine and thin strands without weighing them down. This lotion has a fantastic (and very subtle) scent.
The chances are high that after giving this potion a go, you will feel as if you have a brand new head of hair.
Overall, the thing may become the best answer to your 'how to get thick hair' question. And it's great value for the money.
The lotion is going to make your hair fuller and softer. Many women in their sixties claim that this excellent product is the perfect solution for their thinning and unresponsive hair.
PROS:
Gives your locks amazing volume and softness;
Doesn't weigh your strands down;
You only need a dime-size amount, so it's very economical;
Lightweight and smells very nice;
Best bang for your buck.
CONS:
Not the best choice for super thick hair (obviously).
This blow dry serum is ideal for coarse, frizz-prone strands that are challenging to manage. The concentrate adds up to easier blowouts and helps you create that salon-worthy polished look you've been longing for.
The product features argan oil, along with natural antioxidants that excel at de-frizzing your locks, protecting them while bolstering their texture and healthy look.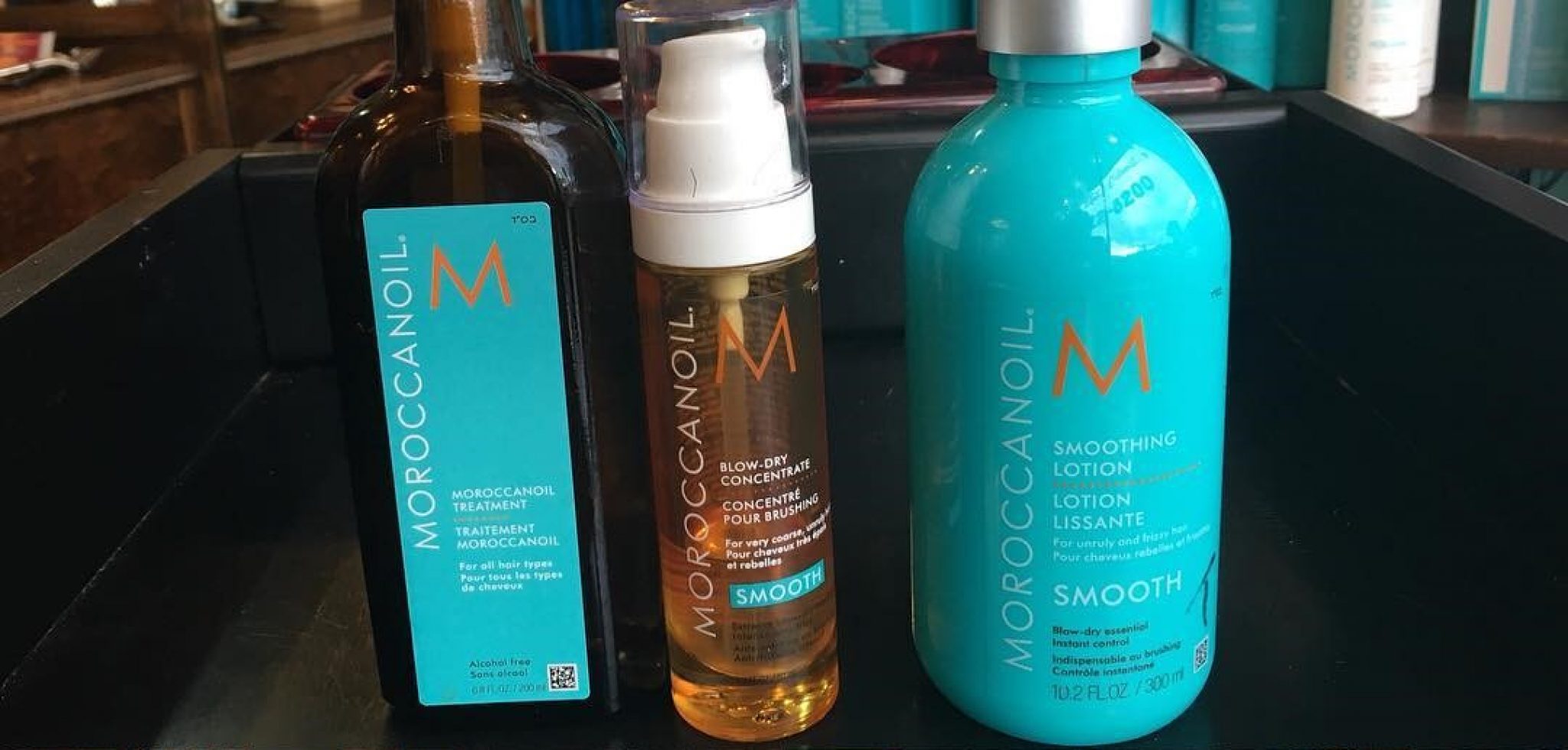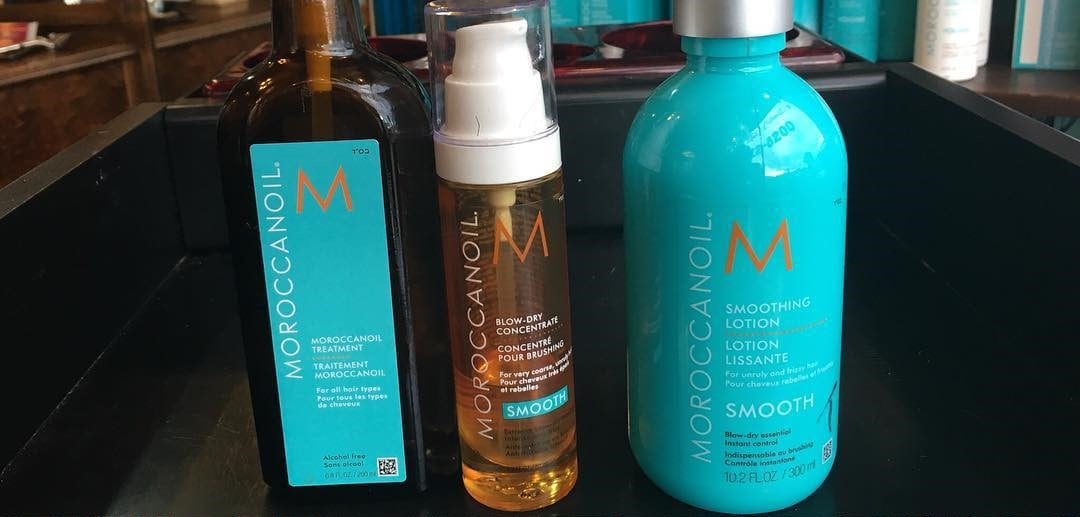 This serum is lightweight, a lot less greasy than the oil, soft, and has a wonderful scent. A little bit goes a long way, and the product leaves no residue on your strands after drying. Even if you don't blow dry your locks, the product just soaks in, showering you with that fantastic softness.
To cut a long story short, if you're on the hunt for that one solve-it-all blow dry product, this serum might be just what the doctor ordered.
PROS:
Excellent solution for frizzy hair;
Lightweight and non-sticky;
Keeps your strands shiny and manageable;
No puffiness even when it rains;
Won't weigh your mane down.
CONS:
The packaging is not the best on the scene.
4. Onesta Hair Care Smooth & Shine: Best Blow Out Cream
Seeking high-quality blowout products for curly hair? This wonderful cream might be exactly what you need. Rich in Vitamin C and antioxidants, this pre blow dry product is sure to boost the natural gorgeousness of your strands, nourish them, help you control frizz even in high humidity, as well as give thin hair body and volume they need.
You will love how this cream will make your hair glisten (not shine like it's oily). Apply just a little bit of the product before you blow dry and – poof! – the frizz is gone.
So, if you're in need of a top-notch de-frizzing leave-in conditioner, this cream might suit you perfectly. I personally find this blow dry cream for natural hair amazing.

PROS:
Excellent cream for de-frizzing your wavy/curly strands;
Nourishes your hair;
Saves your locks from heat-styling and UV rays;
The stuff leaves your tresses silky and smooth for days;
The cream smells amazing.
CONS:
A bit on the expensive side, but worth every penny.
5. Paul Mitchell Super Skinny Serum: Game Changer
This serum is fantastic. It seals in the frizz, tames pesky flyaways, and makes your strands incredibly soft without even a hint of heaviness. And you only need one small pea drop of this serum for it to do the trick. Super economical and effective.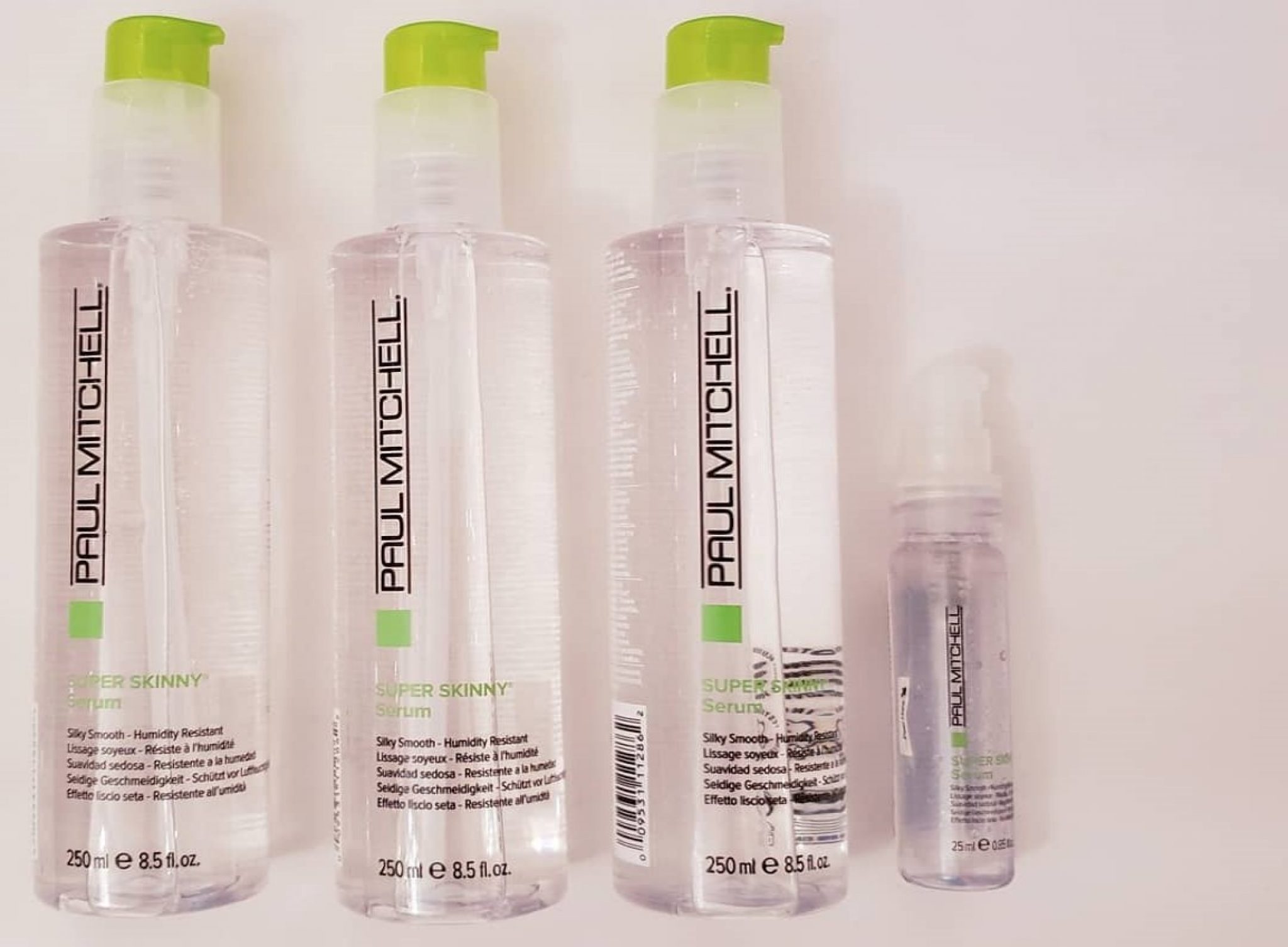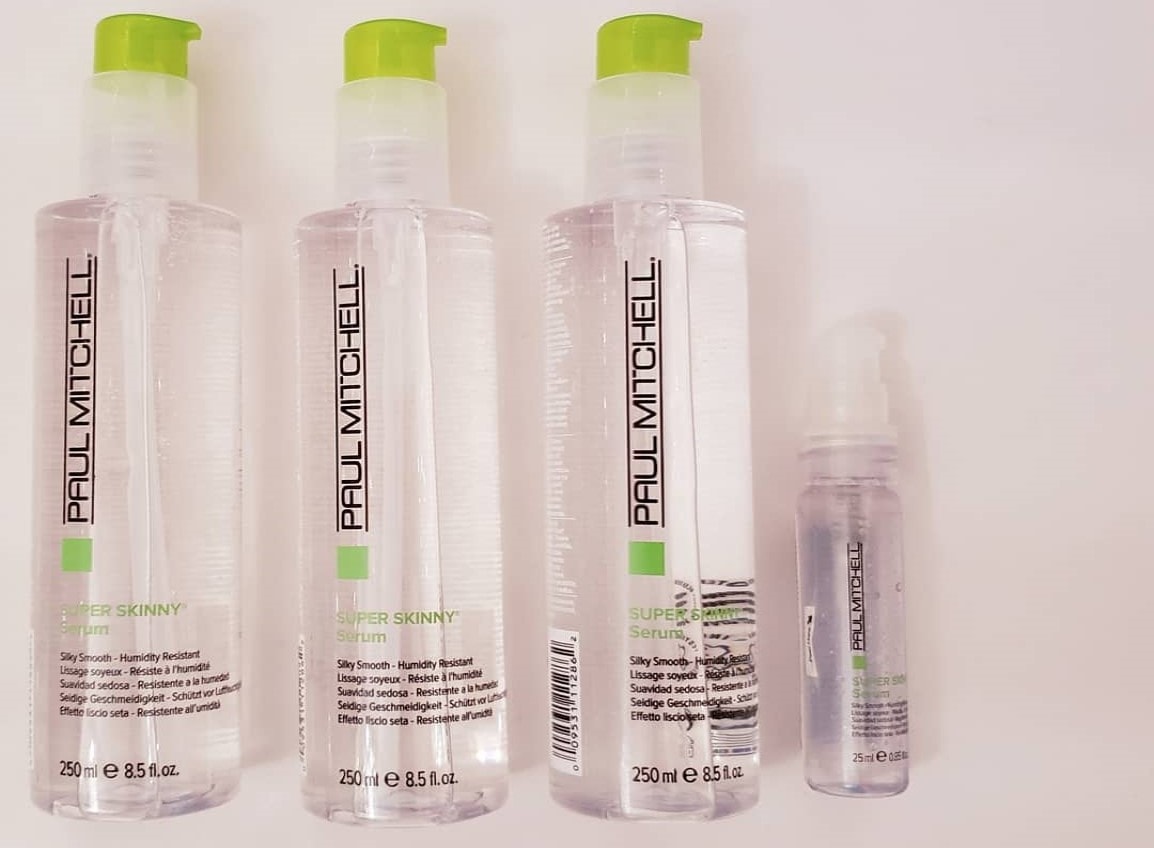 In fact, a nearly-60-year-old colleague of mine uses this serum on her dull and dry hair, claiming that the stuff really makes a difference.
This serum works great on all mane types, providing your tresses with voluminous radiance, and giving them a brand new look. And it will last you a while even if you have really long hair.
PROS:
Makes your locks silky, shiny, and sleek;
Shortens hair drying routine;
Refreshes your hair beautifully;
The scent is delightful;
The serum is lightweight and absorbs very well.
CONS:
Not the cheapest solution out there, but worth every penny.
6. It's a 10 BLOW DRY Miracle Blow Dry Balm: You'll Love It!
If you can't stop Googling 'blow-dry product reviews' aiming to find the top-performing cream, spray, balm, or serum for your tresses, this lightweight, the keratin-soaked gem of a product is definitely worth looking into.
This cream is great for salon-worthy frizz-free styling and saving your locks from the damage usually caused by heat styling tools.
What's also good is that this cream isn't heavy on your hair. Just make sure you use a tiny drop of the stuff for maximum effectiveness. It leaves your strands soft, shiny, frizz-free, and moderately volumized. Overall, it's frizz control at its finest.
PROS:
Keeps all the frizz down;
Lightweight and non-greasy;
Saves your tresses from heat damage;
Softens your hair and smells nice;
Can be used both on damp and dry locks.
CONS:
Not the best choice if you prefer unscented solutions, but the scent of this cream quickly fades.
7. Neuma NeuStyling Hair Blow Dry Lotion: Great for Most Hair Types
Are you seeking a blow dry lotion that would smooth out your tresses without weighing them down or making them appear oily? Consider you've already found it. The Neuma lotion might be exactly what you need when it comes to protecting your locks from blow dry heat and making them look fabulously soft, shiny, and sleek.
Neuma is truly one of the best solutions for great hair days. Perfect for people with perfume allergy and featuring a combination of plant extracts and organic nutrients, it leaves your strands super responsive, healthy, and manageable.
As an additional bonus, the lotion helps the color stay in your hair longer. Definitely worth giving a try.
PROS:
Adds silky smoothness to your mane;
De-frizzes your strands;
Lightweight and non-oily;
Doesn't add heaviness to your crowning glory;
Among the best natural hair blowout products.
CONS:
Not the absolute best solution for curls.
How Blow Dry Hair Products Work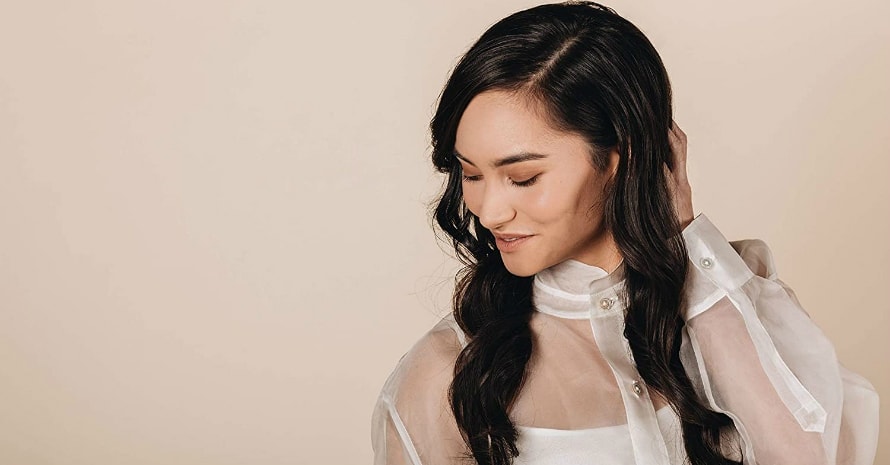 Do your tresses feel totally unruly and prone to frizz? Do they tangle easily? Do you keep styling them without a good heat protectant? If your answer to these questions is 'yes', chances are you will find a high-end blow dry product a life-saver.
Prior to getting into the essence of the best blow dry products, let's discuss why a gorgeous blowout matters so much.
We adore our heat styling tools and put our trust in them. And what's not to adore? Our blow dryers and hair straighteners turn our worst hair days into our best.
However, heat styling tools damage our strands, that's a fact. Therefore, to protect your mane from this damage, make sure you use lower, indirect heat – and a good blow out hair solution – when blow drying your tresses.
There's an array of ways a great blow dry product can contribute to improving your blowout. Here's how the best blow dry products usually work:
Shorten blow drying procedure: yes, it really is so. Some of the best blowout products significantly shorten your styling routine;
Save your mane from heat damage: excellent pre blow dry solutions also serve as reliable heat protectants;
De-frizz and smooth your cuticle: a good blow dry cream or spray excels at working up a protective barrier against frizz;
Prevent breakage and keep your hair styled longer: soft strands create less friction, which means using a worthy blow dry serum or lotion will result in less breakage.
Blow Dry Products for Your Hair Type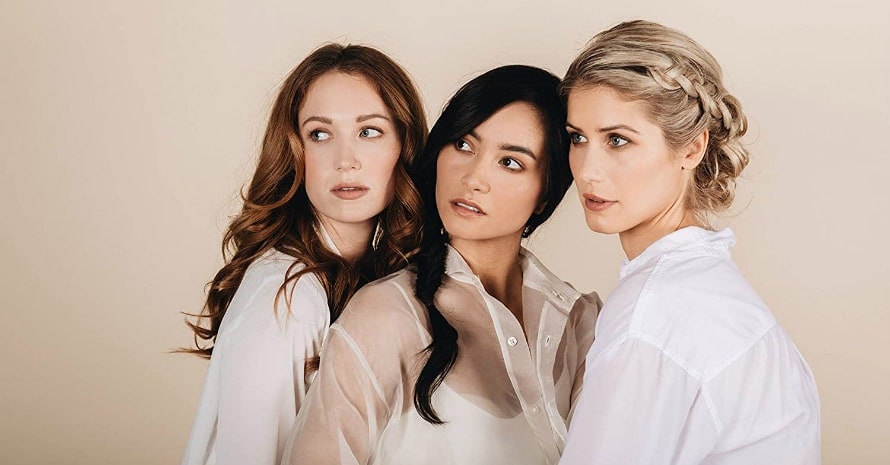 Thick, thin, coarse, fine, frizzy, curly… There's a multitude of hair-mares, but I've got tips to enhance the blowout for each and every hair type out there. Keep reading, and enjoy creating that perfect blowout at home!
Thick and coarse hair. Always use a lightweight hair serum before blow-drying your thick strands. Moroccanoil Blow-dry Concentrate and Kenra Platinum Blow-Dry Spray reviewed above are great options. Start blow drying from damp, not wet hair.
Fine/thinning hair. Base your wet tresses with a good volumizing solution (e.g. SexyHair Big Total Body Blow Dry Lotion from my selection above is a great fit). Lift your hair when you dry it with a vent brush. Be as gentle as you can and avoid pulling on the roots when performing your blow-dry ritual.
Frizzy hair. Make the most of an effective leave-in solution to tame your frizzy strands. Paul Mitchell Super Skinny Serum might be exactly what you need for taming your frizzy tresses.
Wavy/Curly hair. Prior to blow-drying this type of hair, you're going to need to use a product that locks in the moisture. If I were you, I'd stick with Onesta Hair Care Smooth & Shine for curly hair.
How to Blow Dry Hair Safely: Expert Tips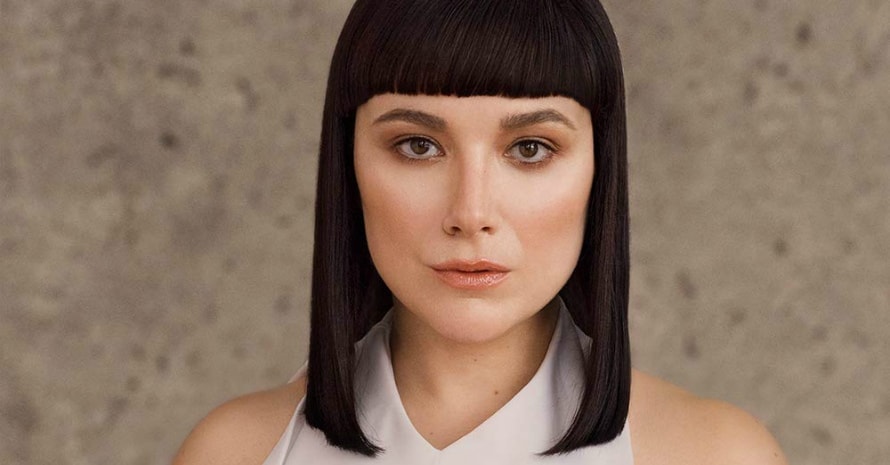 A properly-performed blow-drying ritual equals less damage caused to your hair. Therefore, if you want to keep your hair from breaking, drying, and getting all dull, you're more than interested in learning all there is to know about applying heat to your strands on all stages of styling.
Make the best of my brief guide below to blow dry your tresses safely.
Start with towel drying. Press your strands with a towel gently to get rid of extra moisture. Do not rub your hair, for it will result in hair breakage. Use a wide-toothed comb to detangle your strands.
Stick with the right blow dryer. A good blow dryer features individual settings for both speed and temperature. This gives you the possibility to regulate the heat and, i.e. avoid overdrying.
Use it safely. Hold the tool about six inches away from your locks. Start with the back and sides of your head, then work your way to the front. Slowly bring the heat down as you go.
Best Blow Dry Products FAQ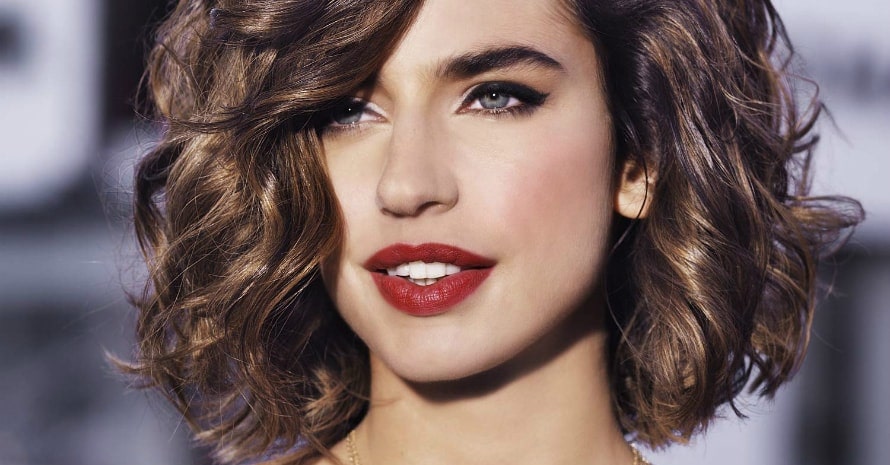 Have questions left about the most suitable blow out products for your hair type? Feel free to ask them in the comment section at the bottom of this post. Alternatively, browse through the FAQ section below. I may have already answered your question there.
What should I put on my hair before blow-drying?
That depends on your hair type. Generally speaking, you need a product that's effective, nice-smelling, not oily or heavy, and suitable for your type of hair. If you have fragrance sensitivity, make sure you stick with a solution that doesn't have a scent.
Can I use different blow-dry products at the same time?
Yes, certainly. Feel free to run as many products through their paces as you wish. Just bear in mind that if you opt for one of the products from my selection above, you will most likely lay your hands on an effective all-in-one solution. This approach is practical and very cost-effective.
How to use a blow dry cream?
First, shampoo your mane with your favorite product. Remove excess moisture very gently. Then apply your favorite blow-dry cream from roots to ends. Style your strands just like you're used to. It's that easy.
Is it OK to blow dry your hair every day?
Let's say it's not the best strategy if you want to maintain your hair healthy and strong for as long as possible. Do your best to air dry your strands at least on weekends.
Why does my hair look better blow-dried?
For the same reason why your skin looks better when you take proper care of it. It's all about beauty, silky softness, that mood-lifting frizz-free perfection we all strive to achieve. That being said, with the best products and tools, you get the chance to make your life easier.
What's Your Go-To Blow Dry Product?
Now that you've studied my expert-based selection of top-of-the-line pre blowout products, along with their strong and weak sides, you can pick the one that tickles your fancy and give it a try. Don't forget to bookmark this page and get back with your review on this product once you test it out.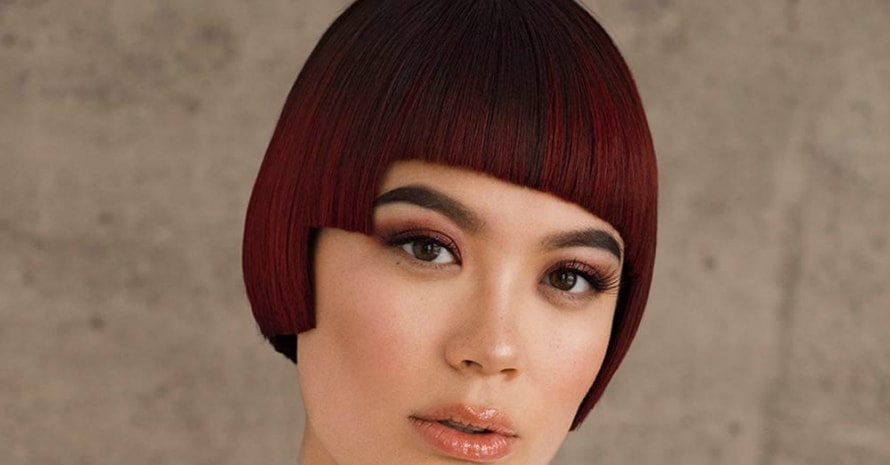 Perhaps, you already have that magical potion that works wonders with your hair, making it all soft, shiny, and sleek? You're welcome to share your thoughts on it with your fellow readers in the comment box below. Your feedback is greatly appreciated.
Last update on 2022-12-11 / Affiliate links / Images from Amazon Product Advertising API