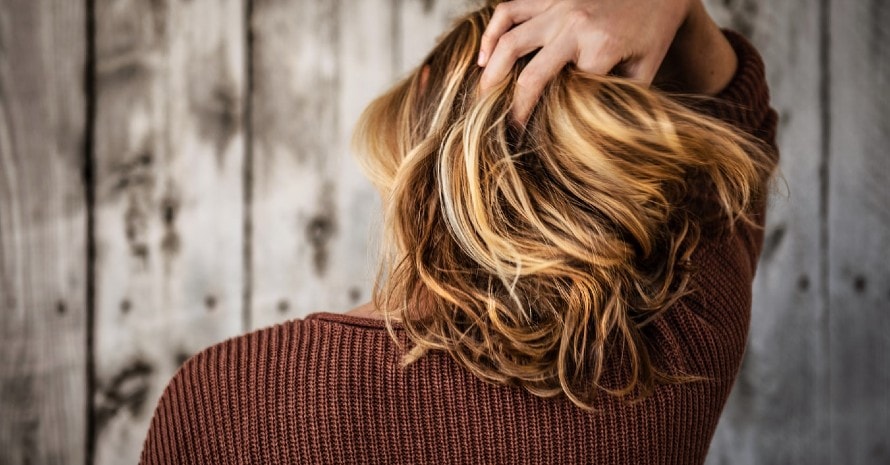 An important role in the beauty of your hair is played not only by cosmetics but by a properly picked brush that will not damage locks. Paddle brushes are a versatile choice. Their main advantage is that they improve blood circulation in the scalp, accelerating hair growth.
There are many different models, but my experience has shown that the Moroccanoil Ceramic Paddle Brush is the best paddle brush overall. Of course, it is not the only tool that deserves your attention, so I have compiled my top 7 of the best items and a buyer's guide to help you choose.
Pros
Good for detangling knots
Great Value
Pros
Good for detangling knots
7 Best Paddle Brush: Reviewed
MoroccanOil Ceramic Paddle Brush — My Top Pick
Wet Brush Deluxe Paddle Brush — Great Value
GHD Paddle Brush — Premium Pick
T3 Smooth Paddle Hair Brush
Olivia Garden Ceramic Paddle Brush
Sam Villa Bamboo Brush
Olivia Garden Fingerbrush Paddle Hair Brush
Paddle brushes are easily recognizable among other models due to their wide rectangular bases with rounded edges. These tools are perfect for hair of any length.
1. MoroccanOil Ceramic Paddle Brush: My Top Pick
MoroccanOil produces professional hair care products. You can see them everywhere: from fashion shows and magazines to beauty salons and spa. Unsurprisingly, its Ceramic Paddle Brush ended up at the top of my list. It gently combs even very tangled locks.
Its base is plastic, and the bristles are made of ceramic. It heats up quickly, speeding up the drying process. So this item is the best paddle brush for blow drying. It is lightweight (only 2.86 ounces), while its head is quite big (3.5×10 inches).
The tool has a comfortable grip for easy handling. There is also a sectioning tip inside it for separating strands. As the bristles are made of ceramic, not natural materials, this brush is easy to maintain. It will last for many months.
PROS:
Lightweight;
Has ceramic bristles;
Easy to clean.
CONS:
The plastic base may crack if dropped.
2. Wet Brush Deluxe Paddle Brush: Great Value
This item exceeded my expectations. Epic Professional's Wet Brush Deluxe Paddle Brush is excellent for brushing unruly hair and detangling even the smallest knots. The base of the tool is plastic, and the bristles are made of natural boar hair. It removes static and improves blood circulation in a scalp, which means it helps prevent excessive hair loss.
The item has a fairly large head (3.5x10.5 inches) and weighs 6.4 ounces, which is more than other tools. Although the handle is plastic, it does not slip out of your hands. Moreover, this brush has a one-piece construction, so you can be sure that the head of the handle will not break off over time.
PROS:
Good for detangling knots;
Massages your scalp;
One-piece construction.
Natural materials require careful maintenance.
The GHD company has long established itself as one of the leaders in the modern beauty industry. That is why I had no doubts about the quality of the GHD Paddle Brush. The only disadvantage of this product is a rather high price compared with other models.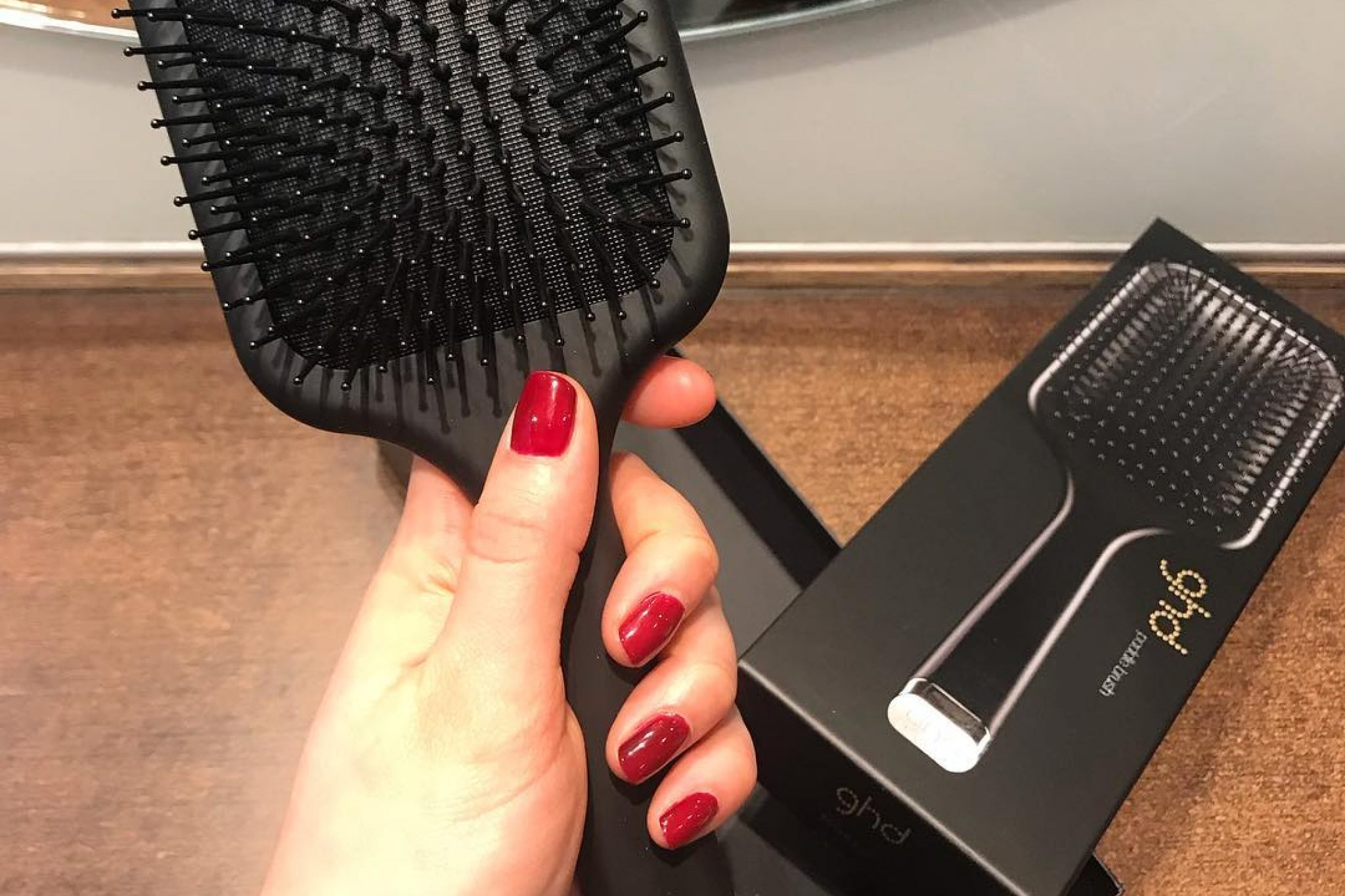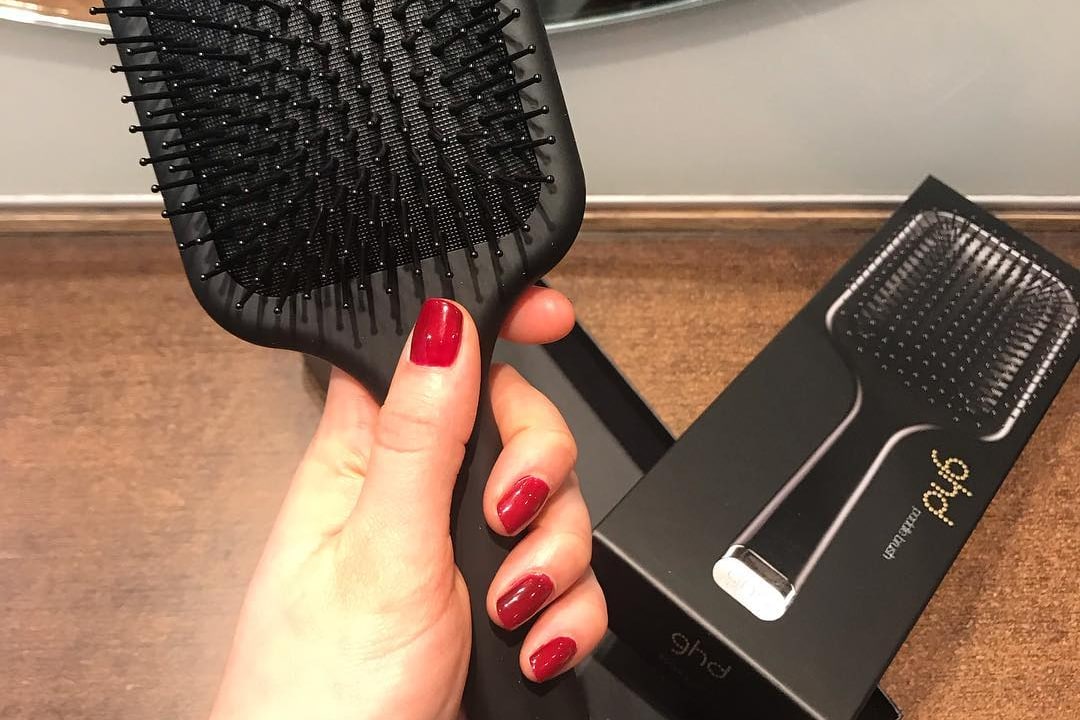 You can style hair with a blowdryer, detangle knots, and massage your scalp with this item. It is the best paddle brush for thick hair as it has large, sparse teeth. They are made of plastic, have rounded tips and anti-static coating.
The base is 4x10.5 inches and weighs 3.52 ounces. The tool is comfortable to hold; it does not slip and does not tire your hands. Do not forget to wash the brush regularly, then it will serve you for a very long time.
PROS:
Large head;
Anti-static teeth;
Ideal for head massage.
4. T3 Smooth Paddle Hair Brush: Great Flat Paddle Brush with Nylon Bristles
T3 Smooth Paddle Hair Brush primarily differs from the previous products on my list in its colors. It is not black but white with cute rose gold accents. The comfortable grip has a ribbed anti-slip coating that keeps the tool securely in your hand.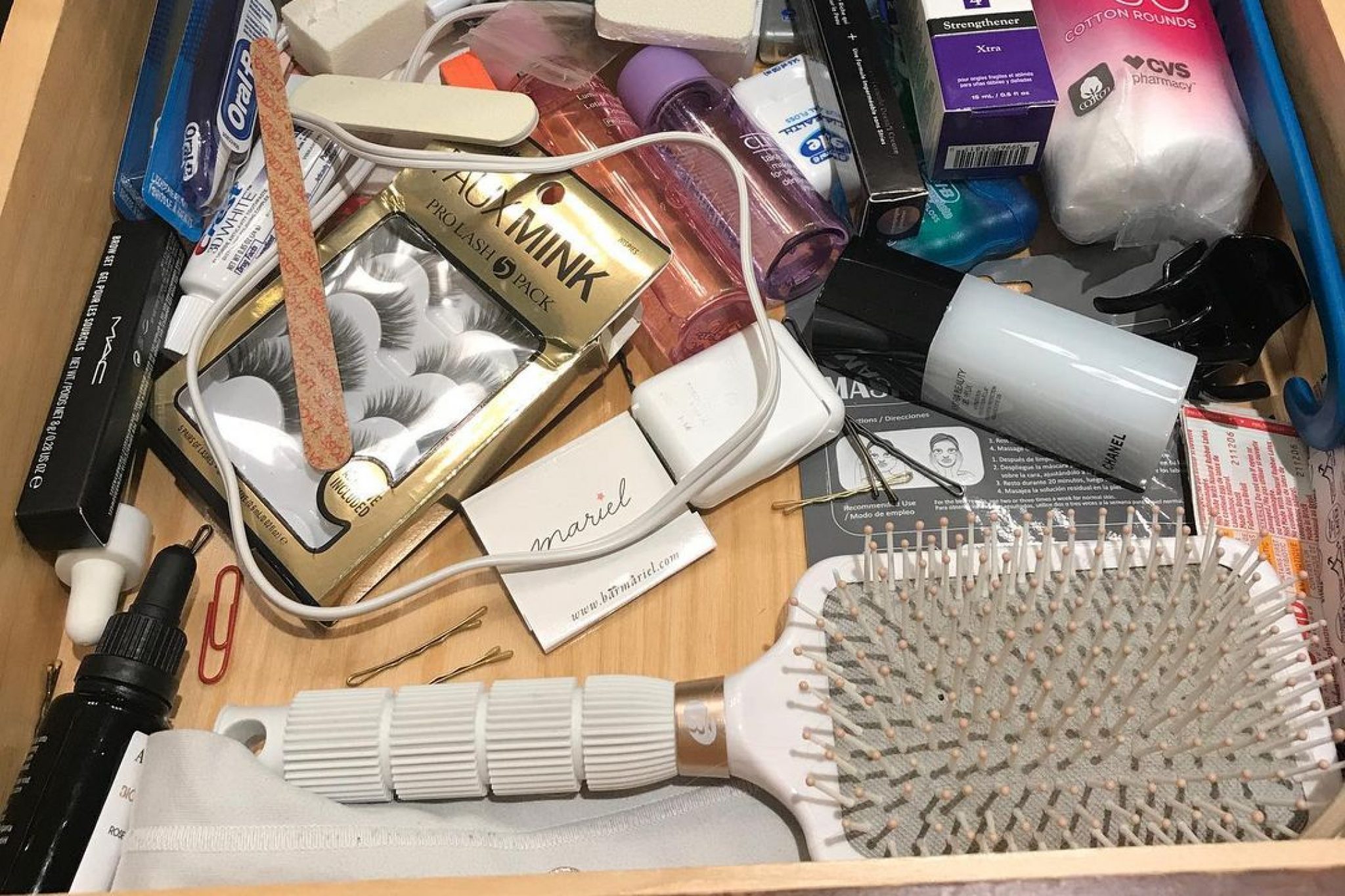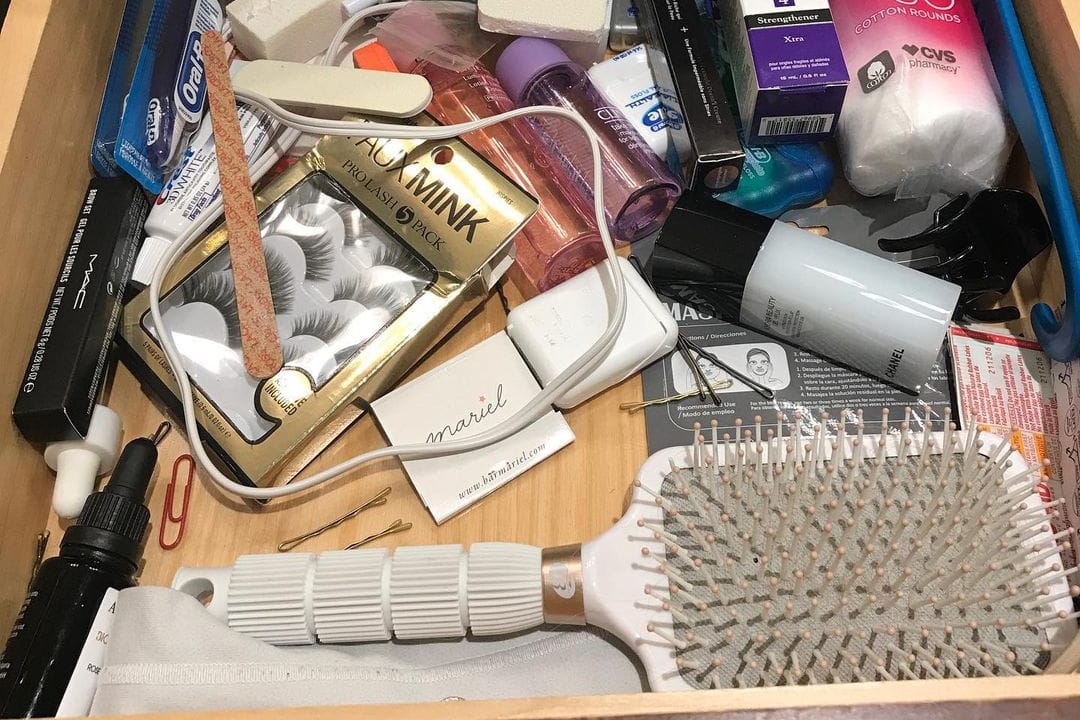 The base of the brush is plastic, and bristles are made of special heat-resistant nylon. This material is convenient in that it is easy to clean. The head measures 3.25x10.25 inches and weighs 7.5 ounces. It is one of the heaviest models on my list. Since the tool has large, long bristles, it is great for detangling both dry and damp hair. Locks combed with this brush become obedient, and it gets easier to straighten or curl them.
PROS:
Attractive design;
Easy to clean;
Perfect for both wet and dry locks.
5. Olivia Garden Ceramic Paddle Brush
The Olivia Garden company produces various hair care accessories, but their brushes are especially popular. Ceramic Hair Brush has a ceramic surface enriched with negatively charged ions. The tool is distinguished from all others by the holes in the case for better ventilation. With this brush, you will shorten your blow-drying time, which means your hair will be less exposed to heat's negative effects.
Besides, such an unusual shape simplifies maintenance. Water does not accumulate in a cushion during washing, and bristles do not fall out of the base, so you will be using the comb for a long time. It has a comfortable, rubberized handle with a sectioning pin for strands. The head size is 3.7x7.5 inches, and the weight is 1.92 ounces.
PROS:
Reasonable price;
Extra lightweight;
Shortens blow-drying time.
CONS:
Has a smaller head than other models.
6. Sam Villa Bamboo Brush: Best Wooden Paddle Brush
The Sam Villa Bamboo Paddle Brush is the only model with a wood base on my list. In my opinion, wooden products are quite difficult to maintain. For such a brush to serve you for more than one month, you need to make sure that chips won't appear on it and clean it from sebum more often than usual.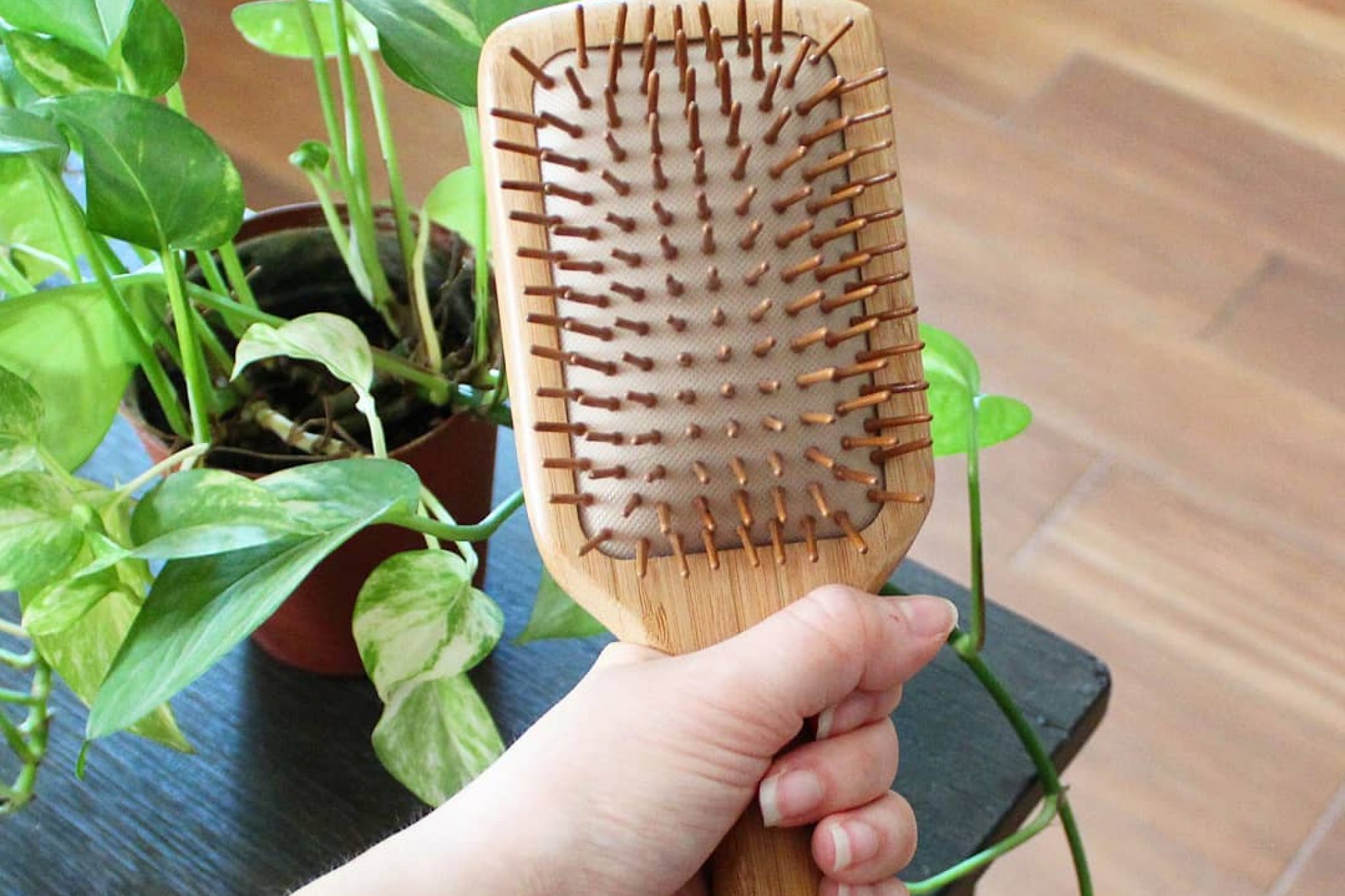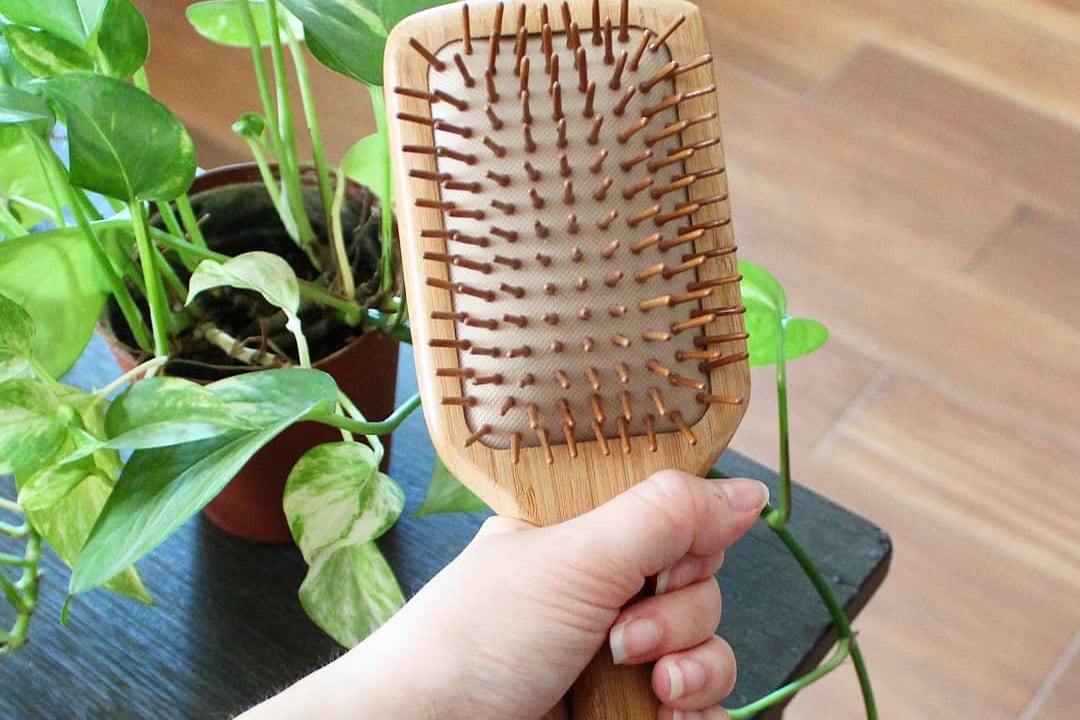 The bristles are made of nylon with a tourmaline coating. It relieves static and adds extra shine to your locks. The head measures 3.5x10 inches and weighs only 3.21 ounces, although wooden models tend to weigh more. The brush has a one-piece design, so the handle will not come off the head over time. It is specially produced for thick natural hair and can withstand exposure to heat for a long time.
PROS:
Durable;
Bristles have tourmaline coating;
Fairly lightweight.
7. Olivia Garden Fingerbrush Paddle Hair Brush
The Fingerbrush Paddle Hair Brush is another model from Olivia Garden. It really stands out from other items with its unusual design. The head is curved, and all rows of bristles are separated from each other. It was done to shorten blow-drying time. However, in my opinion, this shape will not suit the owners of unruly hair; locks will only get tangled in it.
The plastic bristles are ion-coated to dissipate static. Their rounded tips gently massage your scalp. Head size is standard (10.5x3.5 inches), and the whole product weighs 3.2 ounces. The handle is covered with non-slip rubber and has a snag-free ring. The brush does not require special care; just do not forget to clean it from settled dust and sebum residues.
PROS:
Unique design;
Curved head;
Ideal for blow-drying and straightening hair.
CONS:
May not be suitable for those with unruly hair.
Professional Paddle Brush Buyer's Guide
In addition to reviews of the best products, I have compiled a small buyer's guide for you, in which I will tell you in a little more detail what paddle brushes are needed for, how to choose and use them correctly.
How to use a paddle brush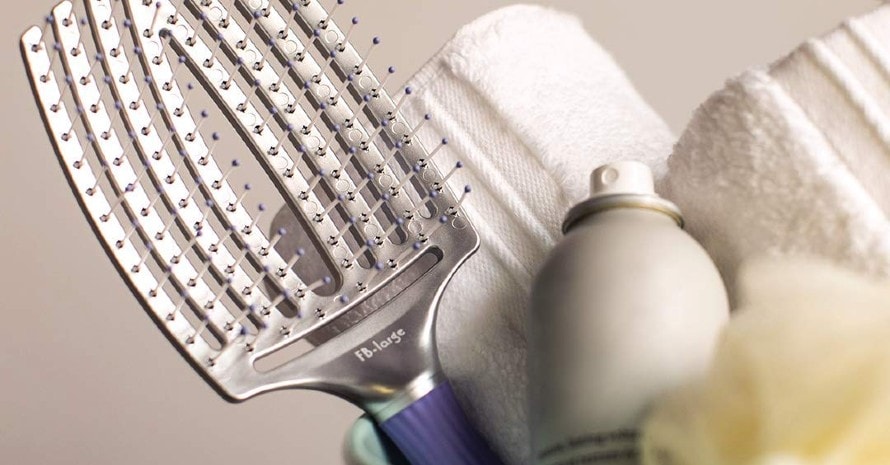 The main purpose of a paddle brush is to create smooth, straight strands. It does an excellent job of combing knots, removes static, and provides a scalp massage as a pleasant bonus. To enjoy using such a brush, follow the next guidelines:
To make your hair less breakable, start combing it from the ends and gradually climb higher to the roots, processing the locks along the entire length.
Do not blow-dry your hair right after washing. Let it dry for 15 minutes naturally. This way, it will be less exposed to heat.
Divide your hair into multiple sections for better blow-drying. Comb and dry each lock separately, paying special attention to the ends. If you want them to round slightly, tilt the brush head towards you.
To care for your hair and stimulate its growth, massage your scalp with a brush regularly. Use gentle strokes to comb your strands from your forehead to the back of your head.
Things to consider before buying a paddle brush
When I made my paddle brush comparison, I was guided by several important criteria. I recommend that you keep these parameters in mind when looking for the perfect item.
Material
Choosing a hairbrush, pay attention to what a case and bristles are made of. Manufacturers most often use plastic, wood, or ceramics as a basis. If you have thick natural hair, ceramic coated products are the best choice because they conduct heat well. Plastic brushes are presented in a larger assortment. Besides, they are more budget-friendly. Wooden brushes require special care and can be quite heavy.
Bristles can be made of natural (most commonly boar hair) or synthetic materials (such as nylon). Of course, the second option is more durable and easier to clean. On the other hand, natural bristles guarantee a more gentle combing.
Size
Since paddle brushes are primarily designed for medium to long hair, choose the widest head tool. This way, you can process a larger lock in one movement. It will shorten the overall brushing and blow-drying time and reduce the likelihood of heat damage.
Durability
To find a durable tool, carefully examine its body. It should have a one-piece design, that is, a handle and a head are not separate parts. The reliability of bristles attachment is also important. If they simply stick out of a cushion without any additional fixation, there is a chance that over time they will begin to fall out.
Hair type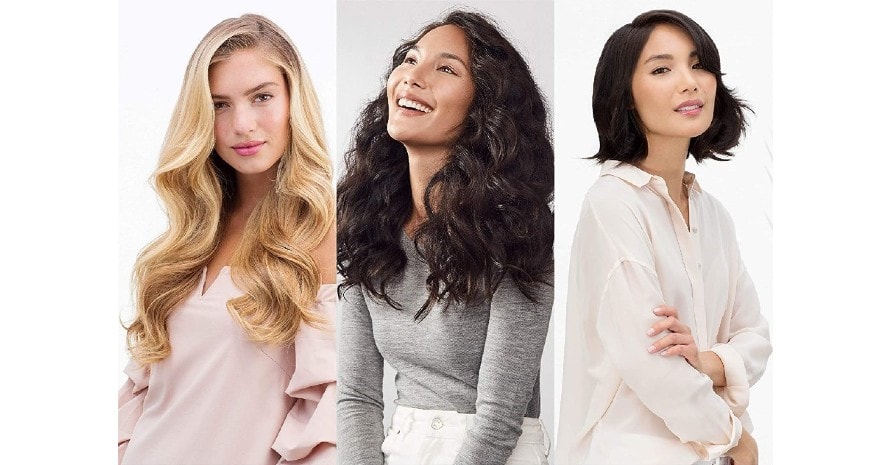 To make it easier for you to choose among the recommended paddle brushes, focus on your hair type:
Normal locks with no visible damage. Any model will suit you.
Dry, thin and brittle hair. It is best to choose a delicate tool with natural bristles. It will distribute sebum along the entire length of your locks, thereby moisturizing it.
Unruly hair. A brush with a lot of bristles will cope with such a type.
Thick or curly locks. Choose a tool with sparse teeth, as it will easily comb through strands and will not damage them.
Purpose
Depending on the purpose, you can choose a brush with a cushion or ventilation holes. The first option is more suitable for massaging a scalp and smoothing out tousled locks. Models with holes speed up the hair drying process. Besides, they can be used to evenly apply cosmetics.
Oval vs. paddle brush
These two types of combs differ not only in shape but also in the number of teeth and purpose. Due to its large head area, a paddle brush does an excellent job with large strands and long hair. However, if you have short or medium hair, it is better to choose an oval model, as it will help you achieve more root volume.
Common Questions About Paddle Brushes for Natural Hair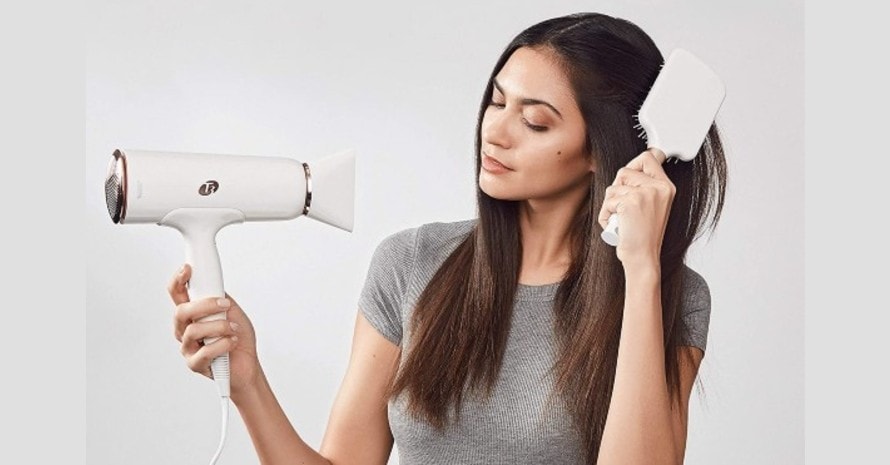 In this section, I will answer the three most popular questions.
How to clean a paddle brush?
Remove hair from it after each use. Wash bristles in soapy water once a week, or, if you use styling products, clean your puddle brush every four days. If you use it for massage, I recommend disinfecting the surface with special tools.
How to blow dry hair with a paddle brush?
Divide your hair into sections. Place your paddle brush at the very roots and pull the entire strand through the brush, curling up the ends. Dry the combed section from above, holding your blow dryer at a 90-degree angle.
Does paddle brush straighten hair?
Yes, if you use it with a blow dryer, you can achieve the same results as from using a straightener. This method is more gentle since it does not injure your hair by exposure to high temperatures.
Perfect Puddle Brush Is the Key to Beautiful Hair
I hope, after reading my article, you will be convinced of the usefulness of paddle hair brushes. Don't skimp on care tools as they affect your locks and scalp's health and beauty. I have been using the Moroccanoil Ceramic Paddle Brush for a long time and am happy with the result. I recommend that you also evaluate its effectiveness.
Do you have a paddle brush in your hair care arsenal? Do you straighten your locks with it? Or just use it for a scalp massage?
Last update on 2022-12-11 / Affiliate links / Images from Amazon Product Advertising API