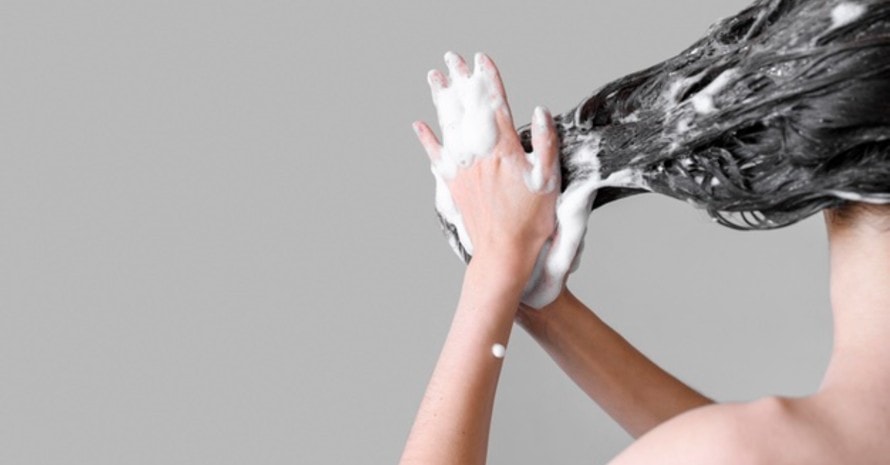 Nowadays, you may experiment with the hair color as much as you want. And picking the best color depositing shampoo will help you a lot. But you should be careful while purchasing such products. The color conditioners may dry your hair and even cause breakage.
The most noteworthy thing is that your beauty doesn't require such sacrifice as damaged hair. I have been working with care products for a long time. And I can tell you that there are many natural and high-quality tools for hair styling. That's why I want to represent comprehensive reviews of some of them.
Pros
Makes the color brighter with every wash
Creates a protective barrier
Top Pick
Pros
Makes the color brighter with every wash
Great Value/ Runner Up
Pros
Creates a protective barrier
Top 7 Best Color Depositing Shampoos
Keracolor Clenditioner

—

Top Pick
N Rage Color Depositing Shampoo

—

Great Value/ Runner Up
Celeb Color Depositing Shampoo

—

Premium Pick
Punky 3-in-1 Color Depositing Shampoo
Pure Hydrating Color Depositing Shampoo
Moroccanoil Color Depositing Mask
Redken Depositing Purple Shampoo
I have chosen the models that are quite popular on the market now. Also, here you will find the options for any hair type.
1. Keracolor Clenditioner – Best Color Depositing Shampoo Overall
I think depositing shampoo is a great item because it's easy to use it. You may apply the product to wet or dry hair. With every wash, the color will become brighter, and in case you have damaged hair, the shampoo will restore it quickly. You will get shiny and soft hair. However, you should make several applications to achieve a better result.
The effect lasts for about a week. If you have light hair, the color won't wash out for a longer time. The shampoo is made of low-foam ingredients that don't dry or damage the hair, and it doesn't contain sulfates and parabens. A manufacturer offers eighteen tones. They start with the standard blond and end with mint, silver blue, and honey shades.
As I have mentioned before, many depositing shampoos don't provide moisturizing. Your hair loses aqua and minerals it needs. So, Keracolor designed this clenditioner as a 2-in-1 tinted shampoo and conditioner. And it does work properly, thanks to certain technology. You will get the needed cleaning, caring, and coloration.
PROS:
Makes the color brighter with every wash;
Works as a conditioner too;
Includes natural ingredients;
Has many colors to choose from.
2. N Rage Color Depositing Shampoo – High-Quality Color-Infused Shampoo
You need to spend only ten minutes to restore your hair color. N Rage shampoo provides cleansing and conditioning, starting from the first application. It also creates a protective barrier to keep the tone bright for longer. Vegetable protein, hydrolyzed quinoa, and pro-vitamins are the part of the 3-in-1 system that brings your hair strength, shine, and conditioning.
There is no need to use this shampoo every day because it's quite durable. Most products last for one week. N Rage tool may work for at least two weeks, but it all depends on your hair type and shade. You will get a high-level moisturizing. It's all because the shampoo manufacturing technology locks the moisture inside that allows vitamins and minerals to assimilate better.
The shampoo is created to reduce fading and keep your hair protected from damage. If you have used other products that made your hair dry and bad-looking, this item will suit you perfectly. Besides, it is safe for all hair types. N page also offers similar shampoos for other colors.
PROS:
Creates a protective barrier;
Durable;
Gives a high-level moisturizing;
Restores damaged hair.
This product is formulated with Colorposit technology. That means that the two or three usages will intensify the color while hydrating and smoothing. However, it will work better with the Celeb conditioner or smoothing styler – the combination of these products provides a more long-lasting effect.
The manufacturer offers only vegan and cruelty-free tools. Also, it provides care products that are not only good for your hair but also for the environment. The ingredients make the hair smooth and shiny. Shampoos with sulfates or parabens may give a faster effect – however, they also destroy the hair structure quickly.
The item will last for about a week, but you may use it every day. You can color only separate strands if you like such hairdos. But consider that you need two-three washes. Celeb offers twelve non-standard shades that will allow you to create an individual look. The colors will look different on diverse natural color shades.
PROS:
Vegan and cruelty-free;
Fast-acting;
Makes the hair smooth and shiny;
Many tones to choose from.
CONS:
You need to apply it more frequently than other models.
4. Punky 3-in-1 Color Depositing Shampoo – Shampoo with Color Pigment for all Hair Types
It's not always easy to find a shampoo that deposits color that will fit your hair type. But it's much easier to choose a Punky tool that is perfect for normal, damaged, color-treated, bleached, dry hair. You may wonder what the secret is. Well, it just combines the three most significant depositing shampoos' features: it cleanses, colors, and conditions your hair.
The shea butter and pro-vitamin B are the main active ingredients. Their combination is ideal because they moisture and strengthen the hair at the same time. Also, it replaces the hair that has faded. The more you keep it on your hair before you rinse it, the brighter result you will get. Punky offers eleven tones, such as purple, green, lavender, etc. Thanks to the natural ingredients, the color will stay fresh for a longer time.
PROS:
Cleanses, colors, and conditions;
Moisturizes for a long time;
Keeps the color fresh;
Fits all hair types.
5. Pure Hydrating Color Depositing Shampoo – Coloring Hair Shampoo with Natural Ingredients
The principle of this shampoo work is based on the idea to gently refresh the color when you don't visit a professional. Also, it can be used for the color try-on. The result will be bright; however, you may return to your natural shade after several washes. So, if you're searching for the shampoo to see if the tone suits you, choose the Pure`s tool.
It is safe for most hair types because it doesn't contain sulfates, parabens, gluten, and so on. In contrast, it is infused with collagen, keratin, coconut oil, and other extracts. You can use the shampoo twice a month to reduce fade and washouts. But you may decrease or increase applications due to your needs and preferences.
PROS:
Perfect for the try-on;
Reduces fading and washout;
Contains only natural ingredients.
6. Moroccanoil Color Depositing Mask – Long-Lasting Shampoo That Dyes Your Hair
The result of using this mask depends on your hair type, structure, color, and condition. But you can be sure that the product will nourish and make it healthier with every wash. The tool contains hibiscus extract. It helps to keep the moisture inside and strengthens hair for more long-lasting applications.
You may choose from seven colors that differ a lot between each other. So, you can experiment with new colors or just enhance the current one. This product acts really fast. You need to be careful while applying it – it's better to make a small test before covering all your hair. The durability is high, that's why I don't recommend you to use the mask frequently.
PROS:
Long-lasting;
Moisturizes and strengthens the hair;
Several colors to choose from.
CONS:
Doesn't suit all hair types (you need to test it before using).
7. Redken Depositing Purple Shampoo – Dying Shampoo for Blonde Hair
The blonde hair also needs refreshment sometimes. Redken shampoo is created to extend blondage and remove brassiness. For the best effect, you need to apply it two or three times a week. However, you may use it more rarely. It all depends on the result you want to get – maybe you will need only one time per week to look luxurious.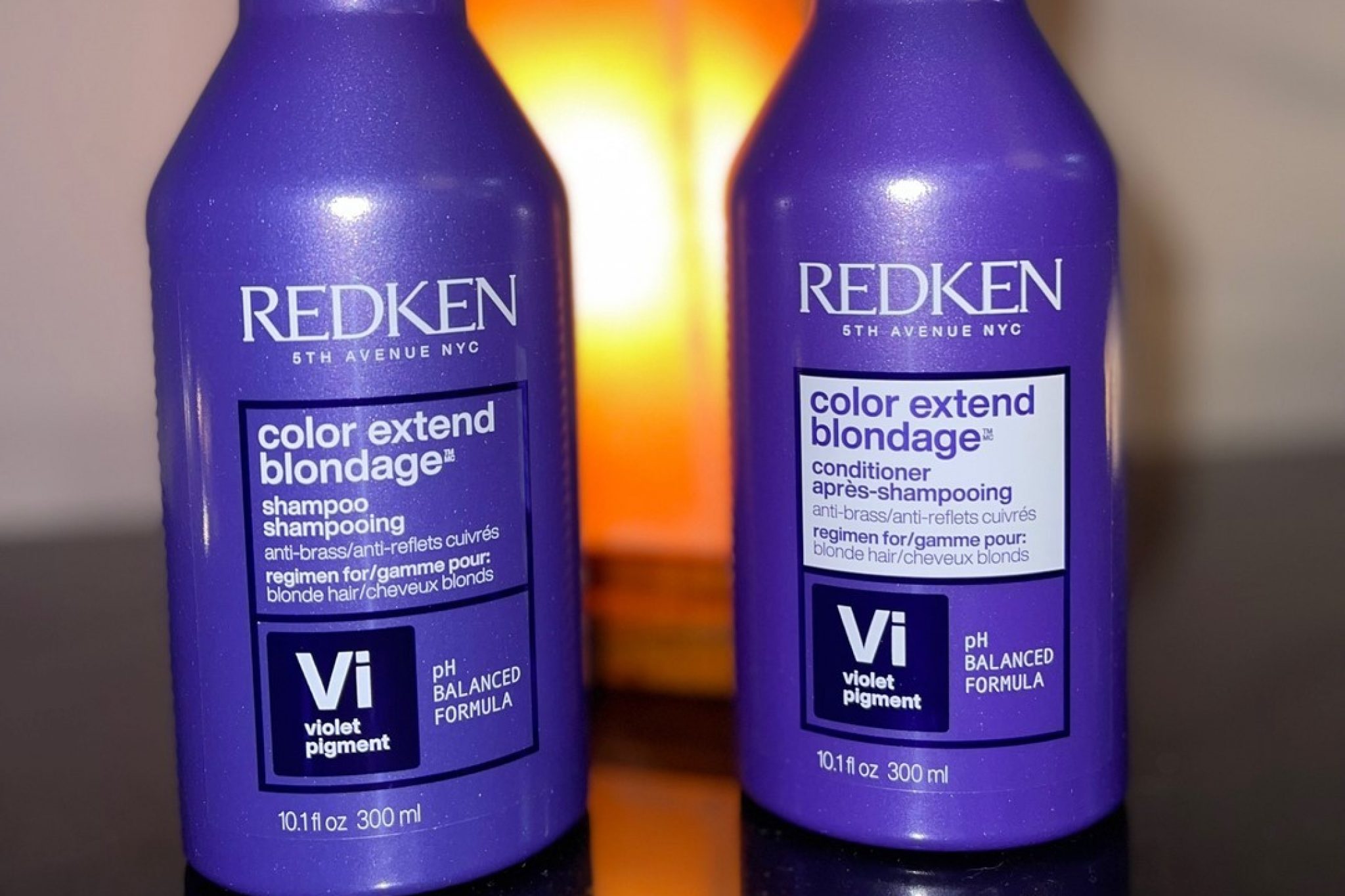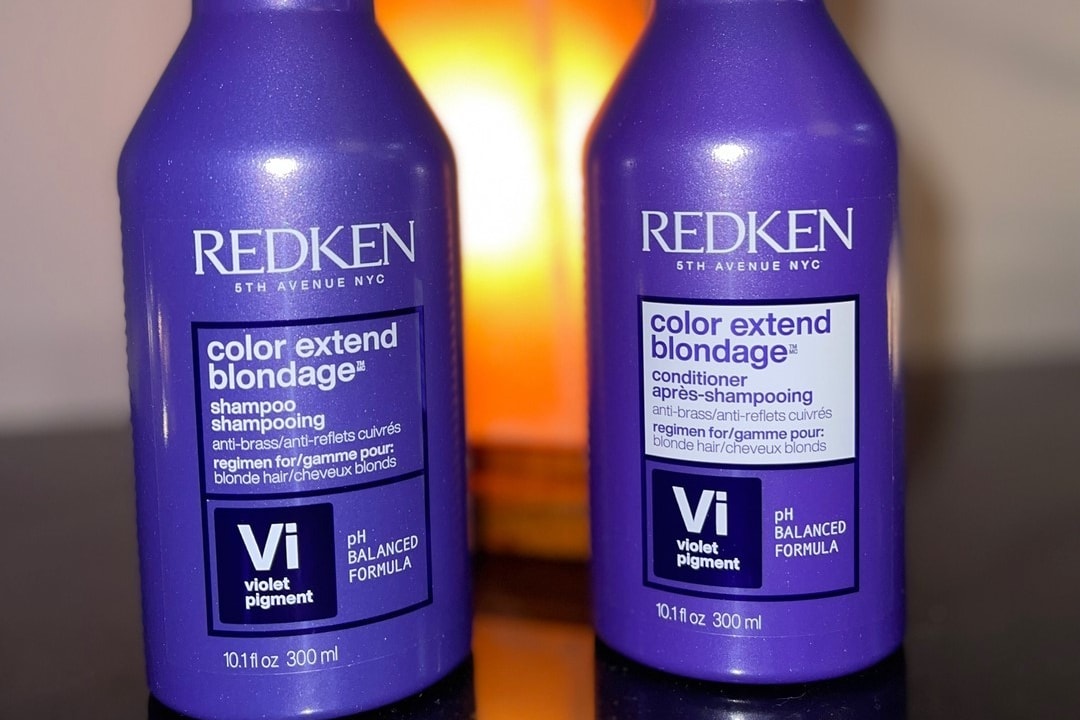 It has a pure violet pigment to provide a cool blonde color. No matter what hair type you have – it is absolutely safe to apply this tool. The formula works gently without breakage. It cleanses and adds softness for several days and nourishes the damaged hair. The hydrolyzed protein for your hair plays a big role in providing such an effect.
PROS:
Perfect for blonde hair;
Safe for all hair types;
Refreshes damaged hair.
Let's Choose a Coloring Hair Shampoo
I have prepared an easy-to-use guide for you. So, you can always take a look at it to know how to choose or apply the depositing shampoo.
How does color depositing shampoo work?
The dying shampoo has a color pigment that gets inside your hair and changes its structure. However, it has a small amount of it. So, it is created just for the refreshments between the salon visitings. However, if you want to try whether a certain color suits you, it's a great way to do this.
Also, it has diverse oils or keratin that strengthen your hair and keep the moisture inside. There are many proven keratin benefits and uses. These ingredients are highly important because they protect your health. Without them, the shampoo may destroy your hair structure. However, the product with sulfates and parabens may also break it.
Things to consider before buying color depositing shampoo
It's hard to predict how the shampoo will color your hair. Nevertheless, I can give you the recommendations that will allow you to prevent purchasing the wrong products.
Hair type and color
Firstly, you should determine what hair type you have. If you have dry and fine hair, you should search for the product that moisturizes a lot. In the case of thick hair, you better choose the long-lasting tool. It will make a deeper coloration, and it is essential when you have a lot of hair.
If you have blond hair, mostly all products will perfectly suit you. With the dark color, it doesn't work like that. But you can try choosing the product with many active ingredients. Due to my experience, they cooperate with dark hair better.
Shampoo color and shade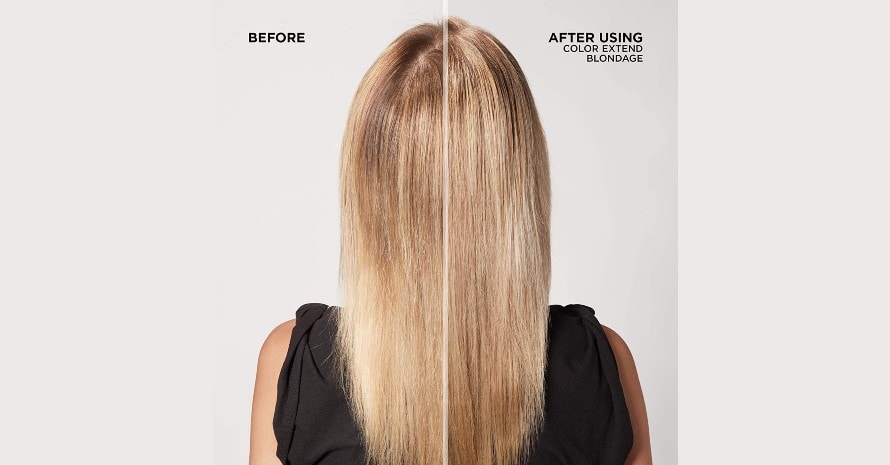 It may sound strange, but don't search for the brightest colors. Sometimes it's better to choose a light shade – in this case, it will be much easier to regulate the tone you want to get. So, you may have a bright color as well as a light one.
Ingredients
Such chemicals as sulfates, parabens, and gluten destroy the hair structure a little. After the first usage, you may even don't see this. But after the long application, your hair will break easily. As you see, you need to avoid such products.
The oils moisturize a lot and create a protective barrier to keep this moisture inside. If you want to apply coconut oil for your hair, for example, there are many benefits, uses, and tips. Flower extracts also help the coloration. The shade will look fresh for a longer time if the product has them.
Durability
You need to find a tool that will allow you to wash hair with shampoo once a week. First of all, you will damage your hair less. Also, the color won't fade during this time. So, the more long-lasting shampoo is, the better it is for you.
How to use color depositing shampoo
Most products should be used according to the standard scheme. Let's explore it step-by-step.
Step 1: Get ready to start
Some products allow applying them to dry hair as well as wet. Due to my experience, it's better to water your hair before you start the coloration. I would even recommend you to wash it with your everyday shampoo. Or, you may do this a day before. Then, take a towel and absorb the biggest amount of the liquid. You should leave a little to allow the shampoo to cover the whole surface.
Step 2: Apply the shampoo
Don't take a huge amount of the product, especially if you don't want a bright effect. The shampoo foams a lot. You need to cover your hair or a certain section with the tool and leave if for some time.
The time depends on your need. The longer you keep the shampoo, the brighter result you will get. Also, if you have darker hair, be ready to repeat the procedure at least twice. However, you don't need to wait more than 15 minutes. In case you just want to refresh the color, 5-7 minutes is ok.
Step 3: Finish and repeat the procedure
You should rinse your hair at least once because the shampoo may be left on some parts, which is not good for your skin health. Then you can dry your hair and style it as you want. You need to repeat the procedure after one week or earlier – just look when the hair will lose the original color and refresh it.
Discover More About the Color Deposit Shampoos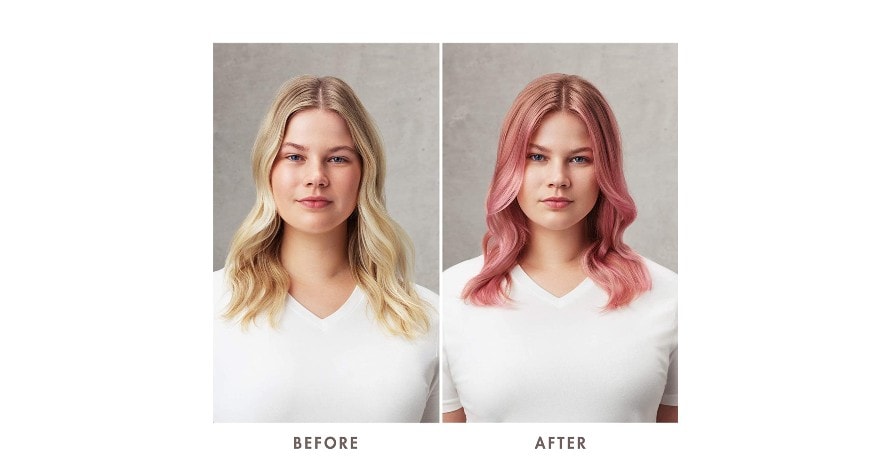 You should be prepared when you will start choosing the tool for yourselves. So, here are some additional tips.
Does color depositing shampoo damage hair?
Many low-quality shampoos may break or dry your hair, especially if we talk about depositing tools. It happens because of the pigments. They get into the hair structure and destroy the balance inside. But, most color shampoos don't damage the hair. They even make it shiny and beautiful and add some moisture. However, you should read the description carefully to choose the right option.
How long does color depositing shampoo last?
It all depends on a certain model. In most cases, it will last 5-7 days. Even so, I don't recommend you use it so frequently. You should better choose the option that doesn't fade.
Some items will last even two weeks. But sometimes you will need to wash your hair with the depositing shampoo every day if you want a bright color all the time. Be aware that the product won't damage your hair.
How to remove color depositing shampoo?
In most cases, they will wash out in a month or maybe three weeks. It depends on a certain model. However, you may go to the salon and choose, for example, another color. Or you may ask to use the professional products to restore your natural color.
Can I use color depositing shampoo on dark hair?
Yes, of course, but I think you understand that the effect will be different from the case when you have blond hair. But the shampoo will color it for sure. You may just need several washes or more amount of the tool. You need to experiment and find the best way to use a pigment shampoo.
Let's Keep the Color Bright Without Damaging
I think that hair health is the most important thing to consider when you're purchasing the care products, especially those that have color pigments. It's much harder to restore damaged hair than to prevent this. Thankfully, the products I have described are great options if you want to refresh your tone. I think you will find one for you among them.
Do you use depositing shampoos frequently? What do you consider when you choose the right option for you? Do you have other recommendations? Please, leave your comments below.
Last update on 2022-12-11 / Affiliate links / Images from Amazon Product Advertising API