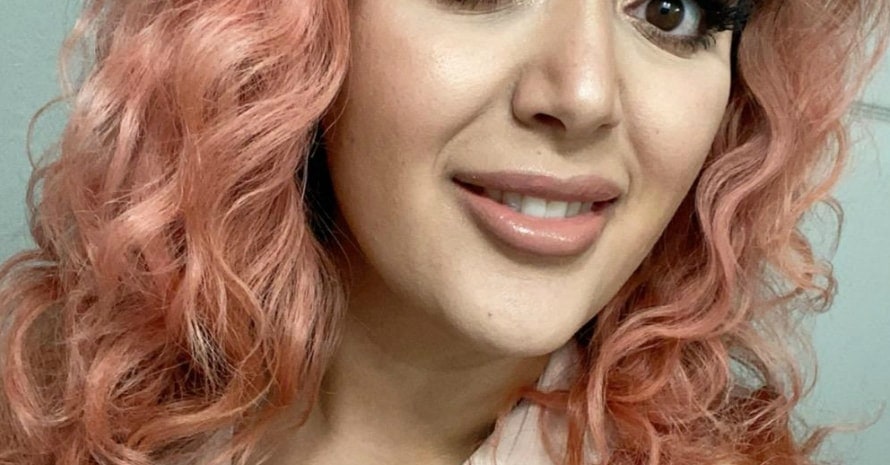 The color depositing conditioner is a very gentle yet powerful way to refresh your hair shade. Its coloring pigments do not penetrate deep into the hair structure but remain on the surface. The composition of a color depositing conditioner is similar to permanent hair dyes (except for the absence of ammonia and hydrogen peroxide, which negatively affect hair health).
Pros
Comes in different shades
Long-lasting and bright color
Top Pick
Pros
Comes in different shades
Premium Pick
Pros
Long-lasting and bright color
In addition, technologists of professional brands usually add various useful ingredients to such tint treatments. So, a hair coloring conditioner from a good manufacturer has ceramides, vitamins, and microelements in its composition. But how to choose the best color depositing conditioner and moreover, make sure it suits your hair type? These questions are solved in this article.
7 Best Color Depositing Conditioners: Reviewed
Keracolor Depositing Color Conditioner Colorwash — Top Pick
Moroccanoil Color Depositing Mask — Runner up
Celeb Luxury Viral Colorditioner — Premium Pick
Punky Bluemania Color Depositing Shampoo
ALOXXI InstaBoost Color Depositing Mask
N Rage Color Depositing Shampoo + Conditioner
dpHUE Semi-Permanent Hair Dye Conditioner
Long story short: My top pick recommendation is Keracolor Colorwash Conditioner. It has a perfect duo of caring ingredients and color lasting. However, I also recommend you check out the whole list.
1. Keracolor Depositing Color Conditioner Colorwash – The Best Color Depositing Conditioner
Keracolor Clenditioner colorwash guarantees high-quality hair coloring along the entire length. It is effective even on gray hair. Ceramides strengthen the hair structure, make it more elastic and obedient.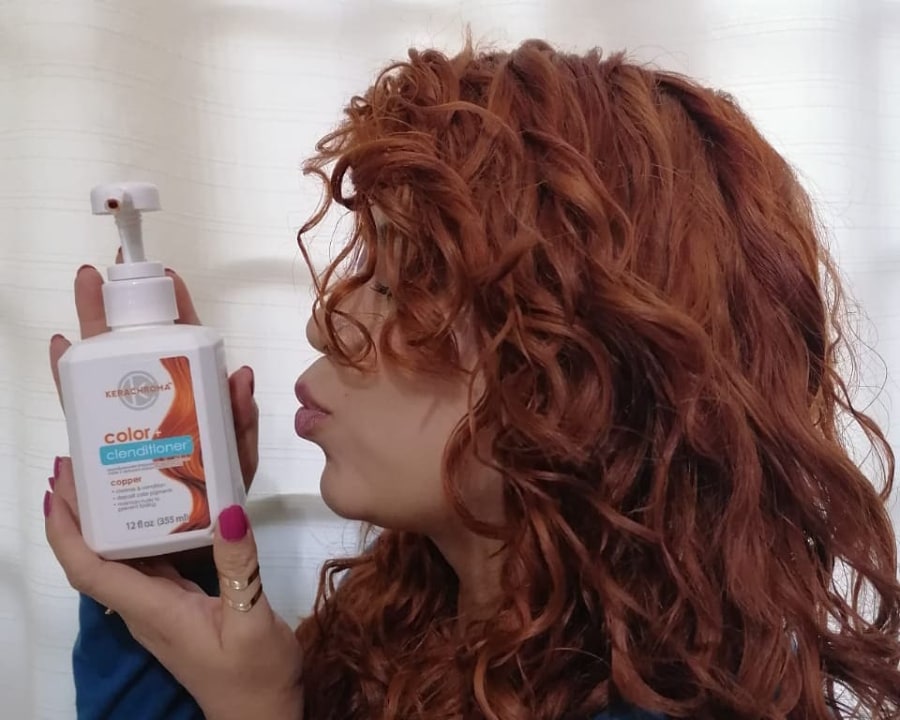 Your hair strands retain color saturation for a long time, look beautiful, healthy, and shiny. The product range contains 18 shades, so you will definitely find a suitable option. The light creamy structure of the colorwash paints all the strands thoroughly.
It takes only 30 minutes to give your hair the desired shade. The Keracolor can be applied in two ways: as a conditioner or as a hair dye to get more saturated color.
The pleasant floral scent of the product will make it delightful and comfortable to use it both every day, and any time you want it. The conditioner is quickly and easily washed off, thanks to a special activated base.
PROS:
Cares for hair strands;
Comes in different shades;
Acts quickly and can be easily applied at home.
2. Moroccanoil Color Depositing Mask – Best Tinting Conditioner for All Budgets
Have you decided to change your image radically? Do you want more bright colors, or add bright highlights to your curls? This Moroccanoil hair coloring conditioner will not only add freshness to your shade but also take care of your hair.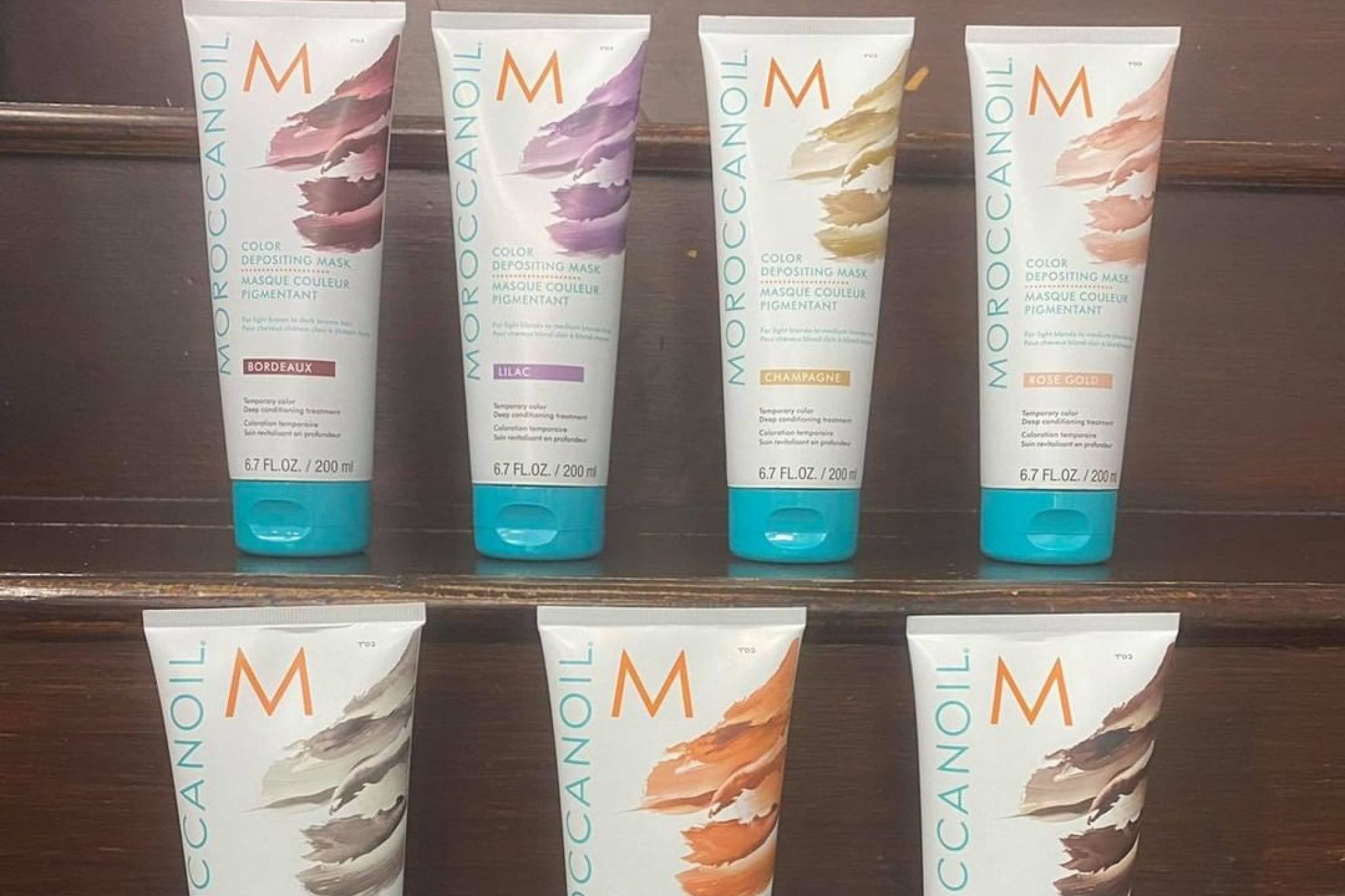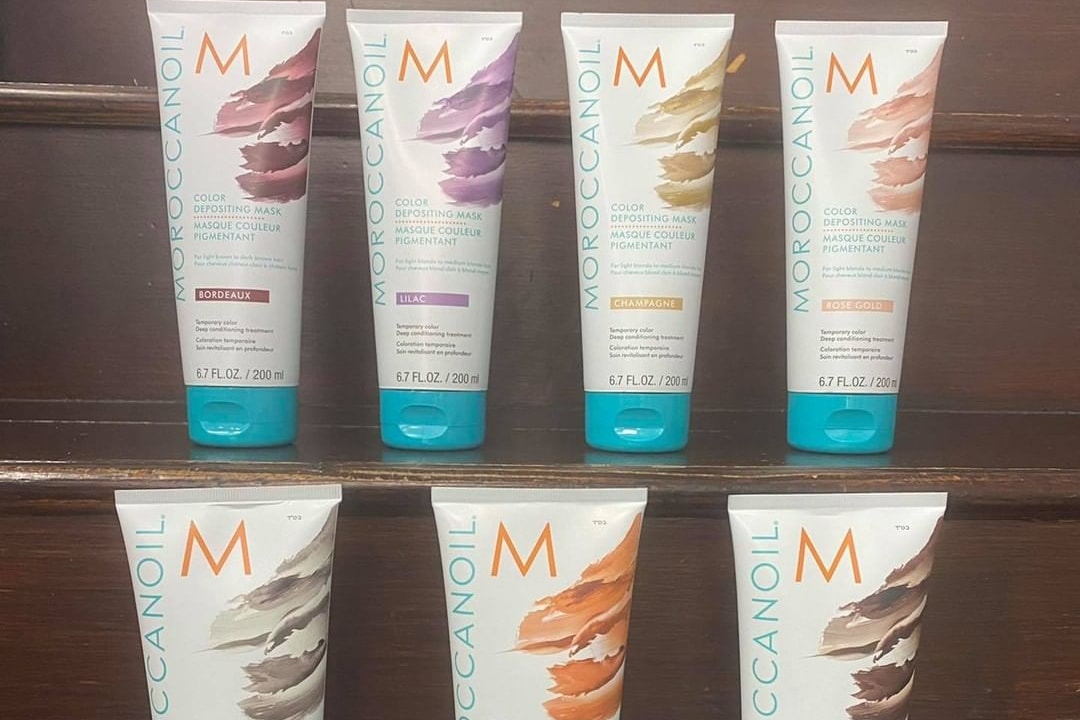 The product gently colors each strand in a stylish shade, increasing the brightness, so you don't need to visit a salon every time you want to update your hair color. The mask is saturated with a complex of nutrients and amino acids, which deeply condition the curls, precipitating pure pigments that disappear with every wash.
The colored beauty product restores elasticity and lightness to strands, giving them an incredibly clean, sophisticated, and deep shade. Before applying the product to the entire head, apply the mask to a section of hair to test the effect of the toning mask on this base.
Separate a section of hair and apply the product on it, leaving for 2-3 minutes. Rinse it off. The result can depend on many factors, including the porosity of the hair and the original color. The Moroccanoil mask comes in 7 different shades.
PROS:
Luxury brand;
Many color options;
Key ingredients contribute to hair health.
Celeb tinting conditioner is a coloring product that corrects, enhances, and tones your hair quickly and easily. It allows you to adjust the intensity of the shade. The conditioner offers unlimited custom color options from translucent pastels to rich, vibrant colors.
For a more intense shade, apply to dry, clean hair as a dye. This is the first collection of professional color conditioners with direct pigments, proteins, and complexes in the formulation that enhance, color, or neutralize unwanted shades during the washing process.
This palette contains 9 shades of bright fancy colors. Moreover, all shades can be mixed with each other, creating a unique color. With Celeb Luxury, the creative possibilities are endless. The durability of the created color is 2 to 4 weeks. And one bottle should be enough for 10 to 20 applications. Celeb Luxury is very economical to use.
The product does not contain ammonia, which means they do not harm hair, do not contain silicones, gluten, and PPD, and are safe for pregnant women, lactating women, and children.
Even when creating a bright, complex coloring, Celeb Luxury does not stain hands and scalp, does not leave marks on towels and clothes after application. Thanks to the Bond Fix Complex in the composition of the products, coloring shampoos and conditioners not only work with color but also care for hair, strengthening the hair structure.
PROS:
Unique complex of hair care;
Long-lasting and bright color;
Easy to apply.
4. Punky Bluemania Color Depositing Shampoo
The revolutionary Punky Bluemania color depositing conditioner was carefully created by the professionals of the popular UK brand and will become a real lifesaver for modern girls. Thanks to its active pigmented formula, it gives your strands a cool bright shade.
The product gently cleanses curls from sebum, dust, bacteria, and other contaminants, but at the same time, does not wash out the coloring microparticles from their structure. It slightly refreshes the permanent color of the curls for a more luxurious and fresh-looking style.
In addition, the shampoo has powerful care properties. It intensely moisturizes, generously nourishes and gently regenerates hair. The shampoo lathers perfectly and has a very pleasant smell. It comes in 10 bright shades to please all fashion lovers.
PROS:
Pleasant price;
Very bright color palette;
CONS:
There are no really notable disadvantages.
5. ALOXXI InstaBoost Color Depositing Mask – Hand-Me-Down Temporary Hair Color Conditioner
Aloxxi InstaBoost Color Depositing Mask is a professional care product for pre-lightened hair. The shade of the strands becomes fresher and more saturated, and the hair becomes soft, silky, and gets a healthy shine. With its help, you can quickly fill the curls with a rich shine of an elegant shade.
Just one coloring procedure with this red depositing conditioner is enough to obtain a radiant fashionable red shade. The mask not only takes good care of the scalp and curls without irritation and damage but also gives your strands a shiny and glowy effect.
Due to the absence of hydrogen peroxide and ammonia in the composition, the addition of shea butter and olive oil, the coloring elements soften and smooth the structure of the hair.
The mask can be applied to both previously colored and natural hair. The strands acquire an even shade and color, receiving nutrition from the inside. The mask is recommended to be applied to hair washed with shampoo. The product must be distributed evenly over the entire length. Wait 5 minutes, then wash it off.
PROS:
Reasonable price;
Excellent result;
Gives bright red shade to your strands.
CONS:
Requires regular application to maintain the color.
6. N Rage Color Depositing Shampoo + Conditioner – 2-in-1 Color Depositing Conditioner for Dark Hair
Are you tired of your natural hair color? Here's a simple solution: get a bottle of N Rage color depositing conditioner and try new hair color trends! The product comes in a cool pink shade, which will suit both blondes and brunettes with bleached strands.
The N Rage conditioner formula works on the structure of the curls, strengthening their pigment. This way, you end up with a rich, vibrant, catchy color that you will admire. The pink color depositing conditioner for dark hair is designed for all hair types.
The product does not only color the strands but also perfectly cares for the condition of the hair. The shampoo formula has a firming and smoothing effect, giving the curls shine, silkiness, and elasticity.
PROS:
Has shea butter and quinoa as active ingredients;
Hot deal of a bright color conditioner;
Cruelty-free.
7. dpHUE Semi-Permanent Hair Dye Conditioner – Natural Shade Hair Coloring Conditioner
Women use this natural shade hair dye conditioner by the dpHUE brand to give the hair a luxurious shade quickly and for a certain time without harm to their health. The product will help you update the color and freshen the shade easily before further dyeing or changing hair color without additional funds or preliminary preparation.
You can easily adjust the tone yourself at home without any extra effort. The conditioner contains no aggressive coloring components, which makes it safe for hair health. This product combines a gentle effect on the hair and an excellent coloring result in any of 11 shades. The hair gets a healthy shine, which looks very impressive on both natural and dyed hair.
It prevents the appearance of an unpleasant yellowish tone for blondes. Also, the conditioner cares gently for the hair, giving it incredible shine and elasticity, making it very soft and manageable. Great for regular use after every hair wash.
PROS:
Suitable for natural and dyed natural-looking hair;
Makes your strands shiny;
Easy to use.
CONS:
The price might be a little high.
Color Depositing Conditioner Buyer's Guide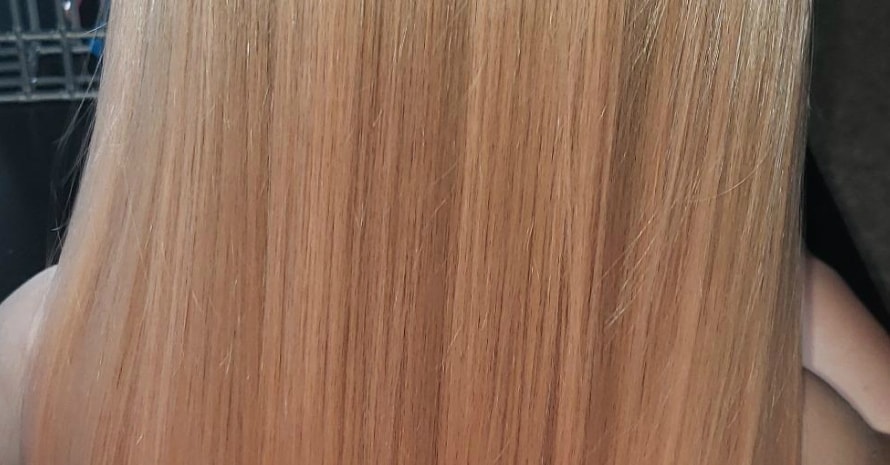 Before managing a purchase, check out some useful information to choose a tinting product that will match your needs.
What is a color depositing conditioner?
Tinted conditioner for hair is a care product that maintains the color of your hair after dyeing or helps to intensify your natural hair color. Do not confuse them with direct ammonia-free dyes (they achieve bright colors due to their very high pigment content).
How does color depositing conditioner work?
The tinting conditioner works on the surface without penetrating the hair texture. Using such a product, you can kill two birds with one stone: supply nutrients and maintain your color with minimal harm. A conditioner that dyes your hair doesn't cause damage; it maintains color longer and restores the health of your strands.
How to choose color depositing shampoo for your hair color?
A temporary hair color conditioner or a color depositing shampoo is a cool way to refresh your hairstyle. However, do not expect that the shade of your hair will completely change if you use it.
The product has a regenerating effect, and after applying it, the hair becomes radiant. Yet, you should know how to choose a matching product depending on your hair color.
For light hair, it is better to choose tint shampoos that will enrich color or neutralize unwanted hair pigment, for example, yellow or orange. In addition, hair coloring conditioner can come at hand if you returned from a holiday in a hot country, where the sun is mercilessly hot, and your natural color has degraded and become lighter. Tinted shampoos come in completely different types, but the most important thing to remember is color filters that do not correct but only change the refraction and reflection of the color on the hair.
For gray hair, tint shampoo is ineffective since it will accentuate it. In this case, it is better to choose purple or silver shampoos for maintaining the shine of gray strands.
If you want to find a shampoo for dark color shade, look for a color depositing conditioner for dark hair depending on the effect you want to achieve.
A toning shampoo with orange and reddish tones are suitable for cold skin tones.
How to use color depositing conditioner?
Dyeing your hair with a tinting conditioner is much easier than using a permanent dyeing product. Follow the instructions below:
Before you start the process, wash your hair with shampoo;
Remove excess moisture from your hair with a towel and apply a bit of your usual conditioner;
Using a brush, apply the hair coloring conditioner evenly to the curls and distribute it along the entire length. Do not forget that all coloring products sets faster on blond hair;
Comb your curls to distribute the tint throughout your head. Make sure not to miss any sections;
Next, it is necessary to maintain the recommended staining time. It depends on the composition of the product, as well as the type, color, and thickness of the hair;
Wash it off with warm water until the water becomes completely clear.
To make the color more saturated, the procedure needs to be done a little longer. To accentuate natural hair color, it is better to choose a shampoo or conditioner in a lighter color, so your strands will get a natural-looking shine.
Color Depositing Conditioner FAQ

How often can I use a color depositing conditioner?
The frequency of using the conditioner depends on the selected product. The longer it stays on the hair, the less frequent the procedures will be. The quality of the product, the speed of its washing off, and the structure of the curls are the main factors that affect the frequency of usage. On average, it should be used every two weeks.
Why doesn't my color depositing conditioner cover gray?
The tinting conditioner isn't effective on gray hair, since such problems require more aggressive elements in the composition. It is better to use special products, which contain ammonia.
How long to leave in a color depositing conditioner?
A color depositing conditioner should stay on your hair for at least 20 minutes, but it is better to check the instructions on the package for the best result.
The Best Way to Use a Hair Coloring Conditioner
Products like tinting conditioner and shampoo are a great alternative for those who, for some reason, cannot or do not want to use hair dyers. These beauty products do not contain components that destroy the hair structure, so pigments cannot penetrate inside and radically change the color of the hair.
The list of the best color depositing conditioner and shampoo options is based on expert opinions and reviews from real customers. I believe that my recommendations will help you make the best choice for your requirements and desires. My top pick is the Keracolor Depositing Color Conditioner Colorwash.
This product matches all requirements of a good daily coloring conditioner. Still, you are the one who will make a choice. Have you already tried using such a beauty product? Which brands do you like most of all? Let me know in the comments section below!
Last update on 2022-12-11 / Affiliate links / Images from Amazon Product Advertising API