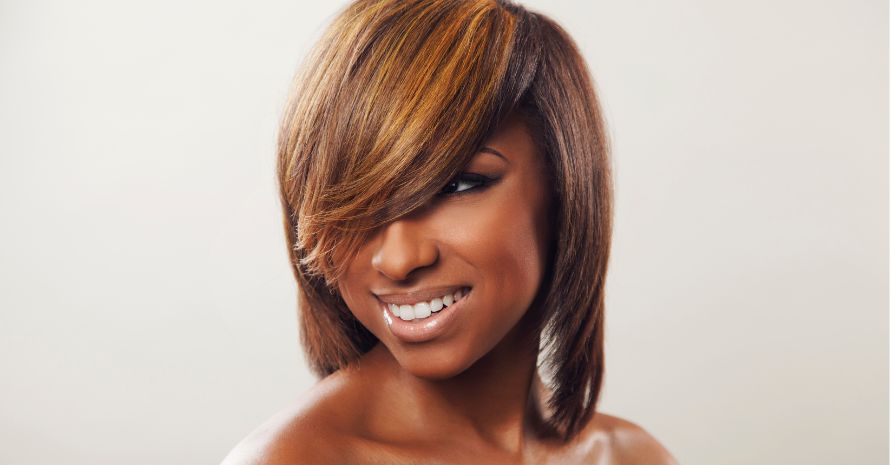 Have you always wanted to change your appearance but feared drastic changes? Then this text is for you. First, I will tell you about highlighting and all its nuances. Next, you will learn about how much do highlights cost and all the pitfalls of the procedure. After reading the text, you can surely tell whether you want the highlights or not.
How Much Does It Cost to Get Highlights?
The average price for highlights is between $75 and $130. If you want to go to a premium salon, then be prepared to pay up to $300. The price will depend on your hair type, length, the place where you'll have this procedure done, the colorist's qualification, the quality of the coloring materials, etc.

How Much Do Hair Highlights Cost?
Highlight hair cost will depend on many factors, from the texture of your hair to the color you use. Therefore, the price may differ. The price also depends on the master. The more experienced the master, the more money you will pay. Average salon highlight prices costs between $70 and $150. The price is higher than conventional staining since not all masters can perform such a technique. If you go to a premium salon, then be prepared to pay around $350.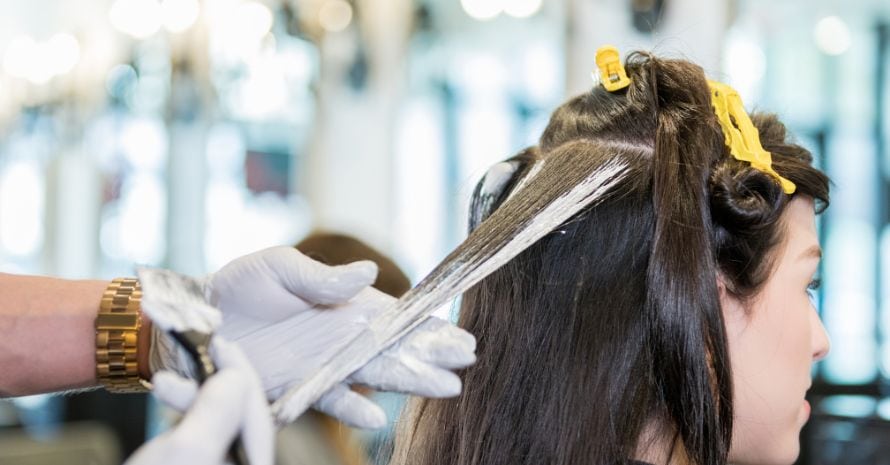 If you want to do this procedure at home, the price will be much lower. You will only need to buy an oxidizer to highlight the hair. It is worth taking oxidizers with a low percentage (from 3 to 5%) so your hair is not badly damaged. Hair highlights will last longer at these percentages, but your hair will not suffer. If you take an oxidizing agent of 9%, the hair can suffer greatly, although the hair will quickly lighten up.
What Are the Different Types of Highlights?
There are different types of highlights that you can do in the salon. The full highlight price can be from $70. if you want to do full-length highlighting, the price will differ depending on how long your hair is. The price for short hair starts at $60, and for long hair from $90.
If you go to a more premium salon, the price will be higher. You can also do partial highlighting. The price will be about $20–40, but the salon will tell you better how much is a partial highlight. When you go to the salon, you can understand how much the services of the master will cost. I will tell you about highlighting techniques later so that you understand the methods and know what you can choose.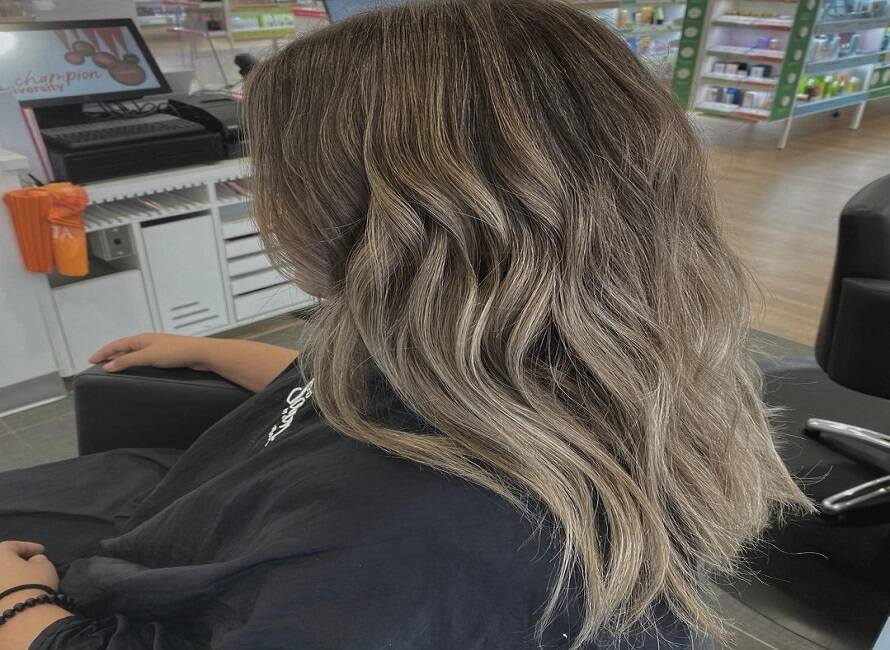 The Cost of Hair Melting by Type
There are different types of highlights for your hair that you can try. Master can do some of these stains already on a certain color. Therefore, I will tell you about each of these types so that you understand how you can change your appearance initially or additionally:
It highlights non-colored hair. It can be both full coloring and ends. With such color, highlighting will look noticeable, and everyone will see changes in appearance. If you don't like the result, you can simply paint over these white strands.
They are highlighting dyed hair. This highlighting can be both on the balayage technique and amber. This coloring is suitable for those who want to diversify their image. But if your hair is light, then not everyone will be able to notice the changes. It is important to remember that your hair is already dyed, and you need to add highlights very carefully. The hair can deteriorate if done at high percentages of an oxidizing agent.
As you can see, highlighting can also be on dyed hair. Therefore, you can easily diversify your image or make it even more interesting.
Does Hair Length Affect the Cost?
As I mentioned earlier, hair highlights price in a salon depends on your hair length. It is understandable because the masters will spend more time dyeing long hair. So the oxidization cost will be greater, and for short hair will be the cheapest highlighting. This is why prices differ.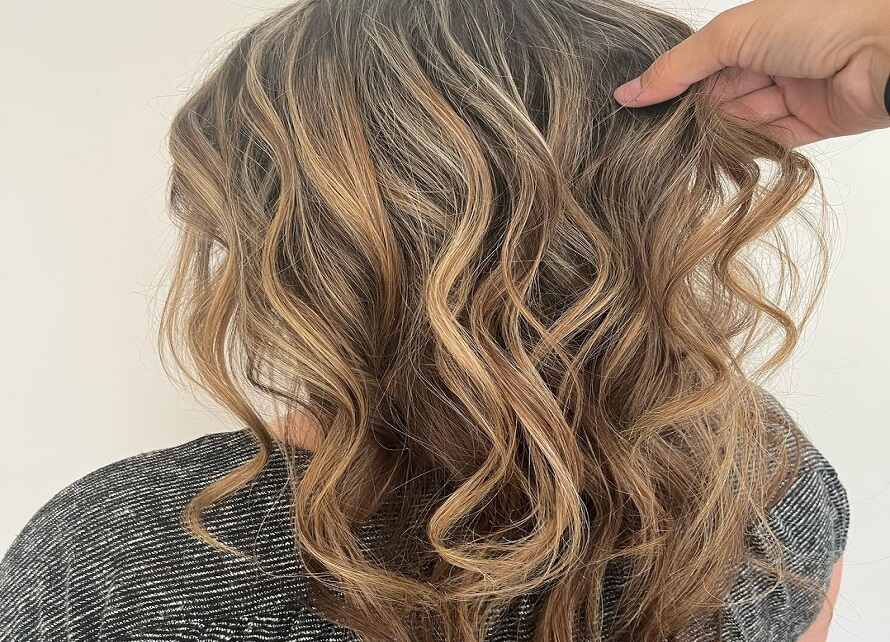 You will need to spend about $90–150 if you have long hair. You will need to pay $60–70 if you have short hair. Prices will also depend on what materials are used and how much time the master spends on you.
How Do the Colors of the Highlights and Hair Color Influence the Cost?
It is impossible to answer the question of how expensive are highlights because many factors affect the price. Your hair plays a big role in pricing. If you have hair that is very hard and stubborn, then the price will be higher. But the coloring will be much faster if you have light and porous hair. Such a distinctive feature appeared due to the structure of the hair and its coloring features. If you have long hair, then the price will also be higher.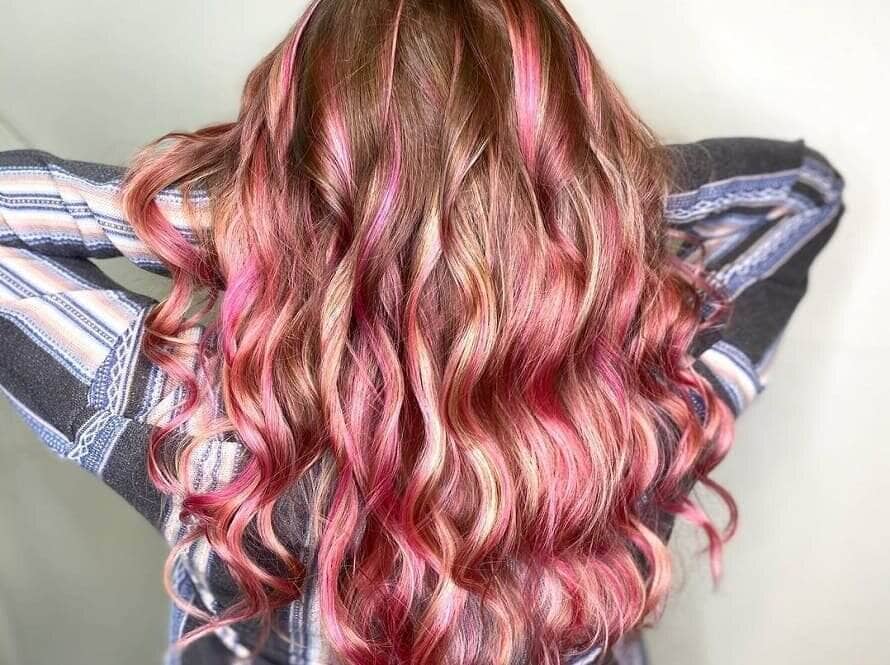 Master can do highlighting in different colors. Classical highlighting is with white strands. But these strands can be easily dyed or tinted in any color. Therefore, after toning, you can change your hair color periodically. You can tone your hair at the salon or at home. But I advise you to do it at home because it will be cheaper. And if something doesn't work out for you, the paint will quickly wash off.
Should I Do My Highlights in a Salon or at Home?
Highlighting is such a procedure where you need a person to understand the technique. It will be quite challenging to repeat the method on your own. So for the best result, I advise you to go to a salon and get this procedure done. The masters in the salon know exactly how to do highlighting correctly, and you will get what you want. Although the cost of staining is high, it's worth it.
To do highlights at home, you first need to study the theory. After that, you can buy an oxidizer and do what you want. You can also ask your mom or someone you trust to help you. An extra person can help you color your hair at the back and where you can't reach it.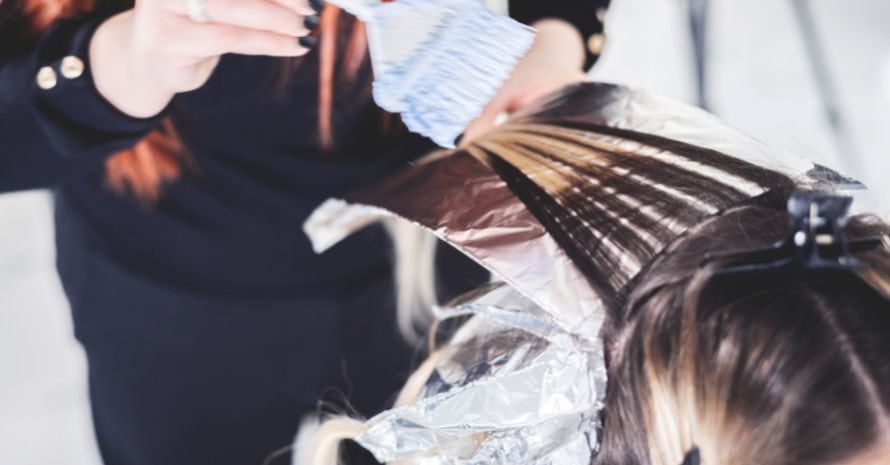 Coloring at home will be cheaper, but you must understand that you may not get the desired result. Having studied all the advantages and disadvantages, you can make a decision that is exactly right for you.
FAQ
In this section, you can get answers to questions that might arise while reading. If you have any questions, you can ask them in the comments, and I will try to answer them quickly.
How long do hair highlights last?
The highlight will stick to your hair depending on your hair type. Before dyeing, do an allergy test to know whether you can stain with this paint. If you have short hair, highlighting will need to be done more often because, in the beginning, the hair can grow faster.
What is a partial highlight vs. a full highlight?
You should choose full highlights if you want to dye your hair completely blonde. And if you want to make beautiful staining, then do the partial highlighting since it will not be as noticeable and will not have to be updated often.
How often is it highlighted?
Highlighting can be repeated when the hair has already grown. Highlighting is hair-lightening, so you don't need to update the color. However, you will need to return for the procedure when the hair grows. This type of coloring can be considered the most beneficial, although not very noticeable.
How much does it cost to highlight hair yourself?
You can buy your paint and make a similar effect. The price will then depend on what you buy. To help with home highlighting, your mother or girlfriend can help you.
How long does it take to do highlights?
The frequency of dyeing depends on what kind of hair you have. If the hair is coarse, it will be difficult to highlight it. But if the hair is alive and healthy, it will be easy to dye. The salon will tell you how long the procedure will take.
Highlighting Is Suitable for Everyone
As you can understand from this text, highlighting is a great way to diversify your image. Highlighting does not require constant correction. You can update the color only when your hair grows back. You can do highlighting with many coloring techniques. Therefore, if you want to update your image, then highlighting is your option.
Remember that before highlighting, conduct allergy tests to know that your health will not suffer. The price for highlighting is often less than for painting the entire head, so it's still cost-effectively.
Have you ever tried highlighting? Share your experience in the comments.