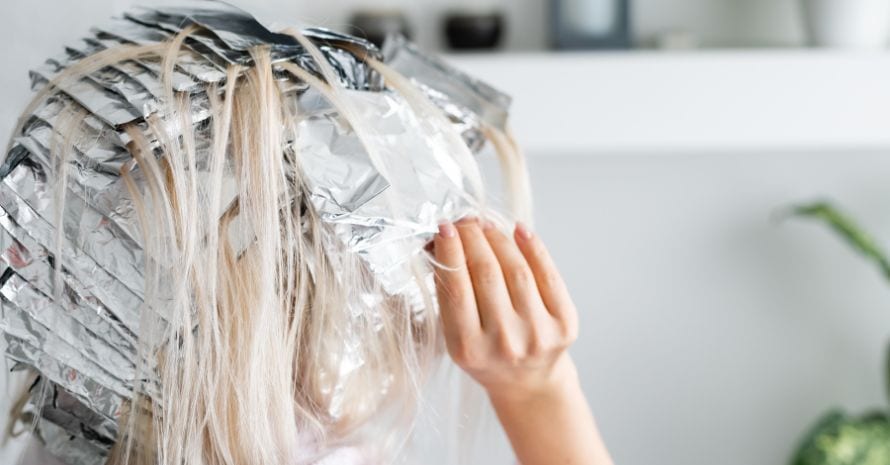 In this guide, you will find the answer to the question how much does it cost to bleach your hair? Whether it is worth trying to bleach hair at home and why salons charge a lot of money for this service. You will also find out how long does it take to bleach hair and what actions are taken for them to be bleached.
How Much Does Professional Hair Coloring Cost?
Professionals who are not the first to do their job will make hair bleaching quickly and better. Therefore, if you are about bleaching hair at home, it can take you a lot of time and resources, which the pros will always have at hand. And because of this, pros take a decent amount of money when they work.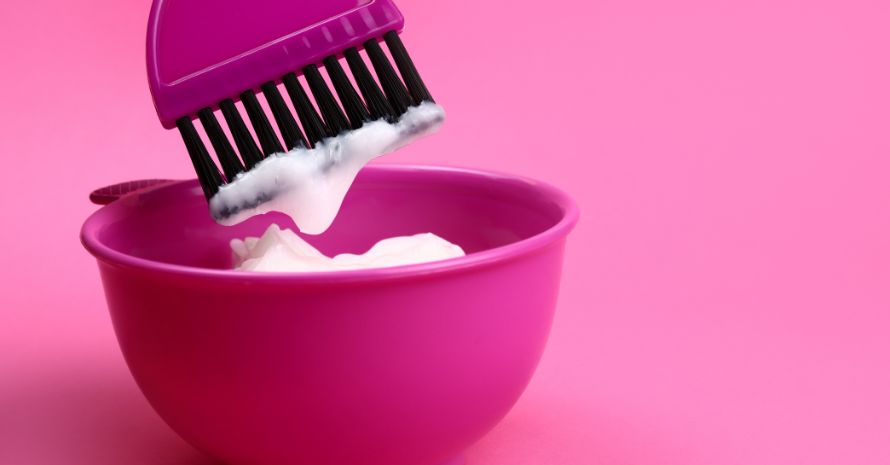 Salon Bleaching Prices Guide for Choosing Right Place
You should be prepared that if you decide to bleach your locks in the salon, bleaching hair cost can have a nasty price. But in any case, this is a profitable investment, as it will save you a lot of time.
How much is it to get your hair bleached?
Lightening your hair can be expensive, even though the bleaching kits themselves are not expensive. If you've purchased a bleaching kit and decide to do it at home, then buy good products to keep your skin and bathroom safe. You will also spend a lot of time cleaning it all up, but in the salon, you will pay for the experience of the colorist who will carry out the procedure and the quality products.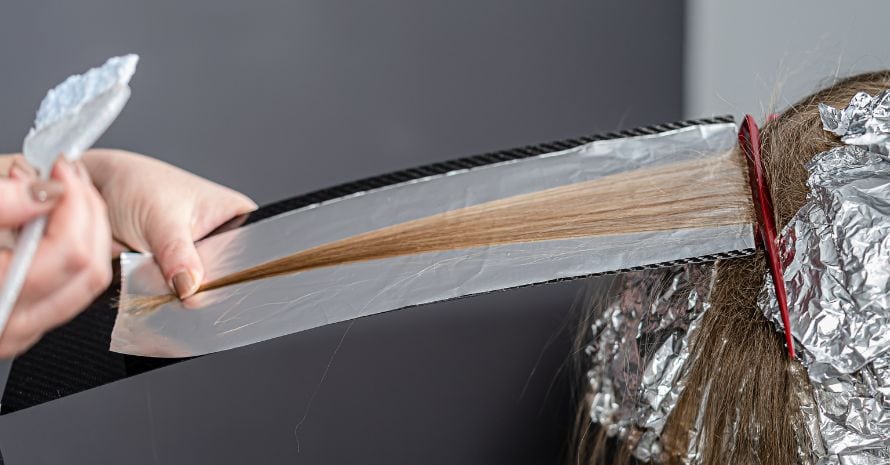 There is a possibility that you will not do the bleaching at home with high quality, and you will come to the salon for help. And you will spend more money on consumables to fix your unsuccessful work. There are also many follow-up sessions that you will have in salons, such as aftercare and touch-ups.
What does the price depend on?
The price mainly depends on the bleach hair salon cost or the service you choose, such as one-tone bleaching, powder bleaching, etc. Also, the price will depend on the length of your locks. The more hair you have, the more resources and consumables you will need to bleach them. Depending on the service you choose, you will need to go to repeated sessions, included in the cost of the service.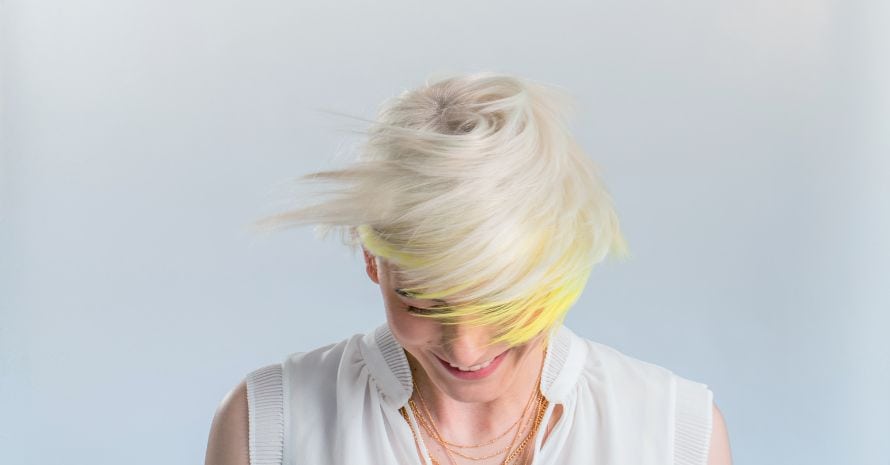 Hair bleaching at home or salon?
The process of bleaching your locks in a salon is tedious, as it requires careful separation of the hair into small pieces using a special brush and the necessary hydrogen peroxide products so that they do not break in the process. These types of resources are not sold to ordinary people but only to licensed professionals.
This process usually takes 1–1.30 hours. First, they gently apply a coloring mixture to the head, and after that, they marinate it for about 40–60 minutes. It is also more convenient when someone is holding hair, and bleaching at home will not be convenient, especially if you suddenly decide to do under hair bleach.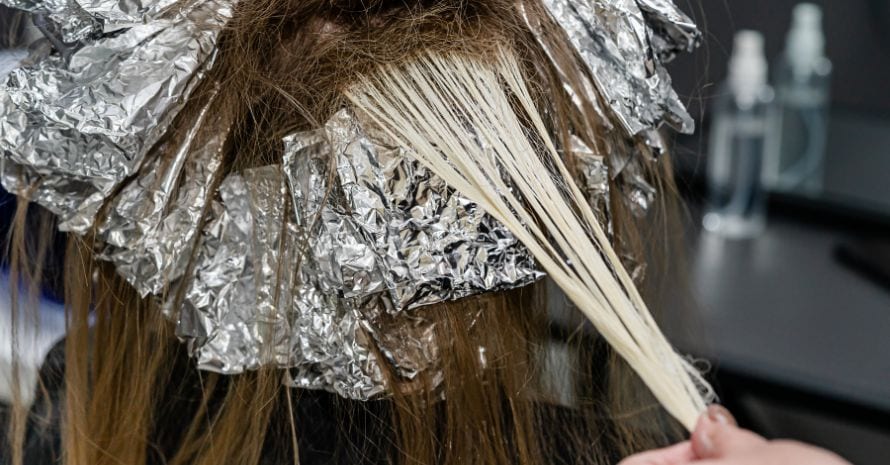 Pros do not recommend bleaching your hair by yourself at home, even if you decide to just touch up the roots. It can lead to the browning of the hair since bleach is quite a strong agent and must be applied carefully. This procedure requires special attention and detail, but experienced colorists can cope with this task even if it is quite long and meticulous. It is not worth the risk of discoloring the hair at home to avoid breakage.
How much does it cost to bleach your hair professionally?
Professional services depend on salon bleaching prices. The work of a professional is quite expensive. It is affected by the original hair color, your past hair coloring, its shade, what color you want to get, and even where the salon is located. Let's say you have long hair and want a light hair color. For this, you need a couple of sessions to pay. On average, be ready to pay $150–400 for each bleaching session.
Many also wonder how much does it cost to go blonde? Dyeing your locks blonde is the longest and the most expensive process. Apart from visiting the salon every couple of weeks, you should buy special shampoo and tonics.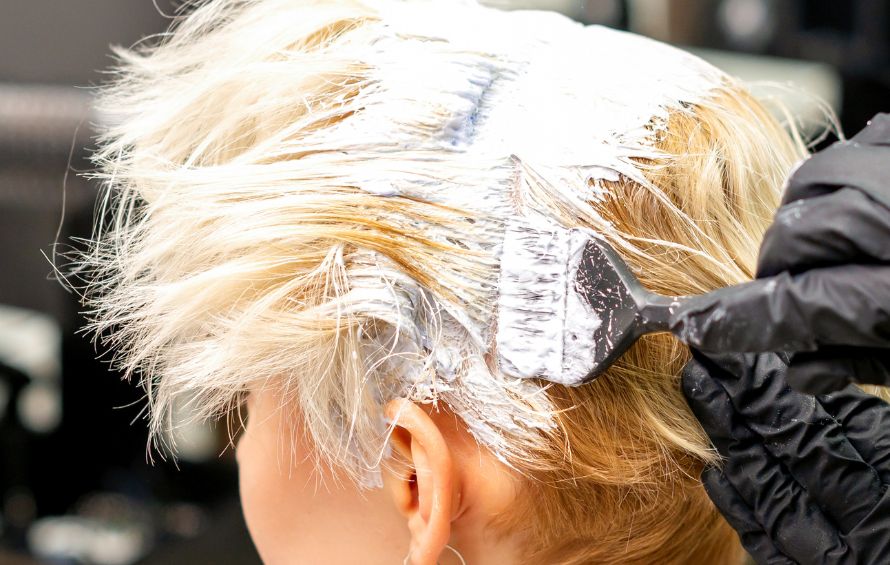 They will protect your hair and fill it with nutrients. Once every couple of weeks, you will need a touch-up to keep the hair light, and apply protein masks to make your strands healthy. And all this will be included in the sum you will pay for the procedure.
How long does it take to bleach hair in the salon?
Hair bleaching in the salon is a fairly quick process that takes about 20– 40 minutes, maybe even more, depending on the complexity of the maintenance and the condition of your hair, its length, and natural color. The hair condition is an important part to consider before bleaching.
Is your hair dry? Do you have problems styling it with heat? How long have you dyed and dyed it at all? The pros constantly ask these questions before starting their work. Also, stylists take into account the condition of your scalp, and if you have problems with it, then you should not bleach the hair as this can irritate your scalp.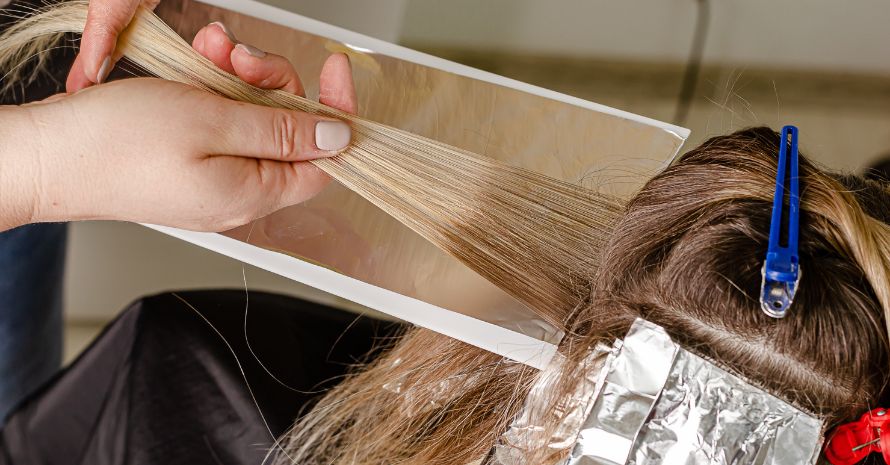 The bleaching time is also affected by your original hair color and what color you want. The transition from black to ash blonde colors can take more time, and in general, dark colors take longer. Well, the experience of your stylist has the most influence on bleaching times.
How much does it cost to have my hair lightened at home?
Bleaching your hair at home on your own can save you a lot of money. It will cost you about $55–200. But it also takes a lot of time to learn all the bleaching techniques to get it right. Otherwise, if you bleach your hair incorrectly, you can seriously burn your scalp.
Saving money is that you will buy only necessary consumables, and you will learn about them in the course of study and application in practice. Also, you will not pay for the stylist's service. However, be prepared that you will not get the color and shade you need the first time. Therefore, don't hesitate to consult a hairdresser to get practical advice on the correct use.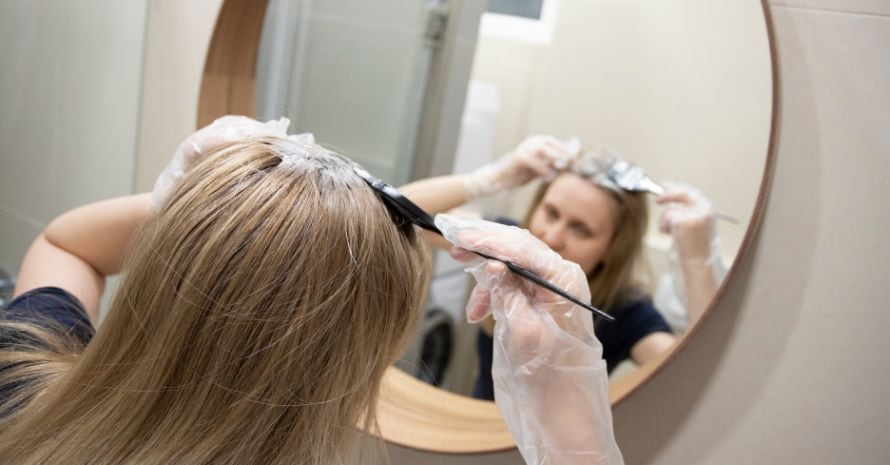 What do I need to bleach my hair at home?
Prepare carefully before bleaching your hair at home. Choose a place where you will see the procedure. Don't forget to open the windows, as these chemicals give off a very strong smell. You will need to purchase a bleaching kit, a tinting brush, and a bowl of foil.
Then make the batch you need and start applying it to your dry hair. After application, cover your hair with cling film for 15 minutes. As soon as you see that your hair has lightened, you can carefully wash everything with a towel. After washing them with cold water, you will get your result. Do not use shampoo after bleaching for 2 days.
FAQ About Bleach Hair For Beginners
Below I will answer the most frequently asked questions about hair bleaching. I hope you find the answer you need.
How long to wait between bleaching sessions?
It is important not to leave the bleach on your hair for a long time so as not to damage your hair. Take a break before a repeated procedure, about a couple of weeks after the first session.
Can a stylist fix a home bleach job?
Stylists can help you restore hair discoloration. However, it will not be cheap and will take a lot of time to restore the color you need since this procedure requires a lot of resources.
What to do before bleaching hair?
The main thing is to take care of your hair and keep it oily by treating it with coconut oil. Do not use heat-styling items for a week before bleaching. Don't wash your hair the day before bleaching, as shampooing can wash away natural oils.
Bleach Your Hair Safe and Right
The right approach to bleaching your hair can save you a lot of time and money. It will save you from the difficulties of self-wrong drawing. By following my guide, you will be ready to choose the right bleaching method and get the most efficient and high-quality result.
Please share your recommendations for bleaching hair. Was the guide helpful for you? How do you prefer to bleach your hair?