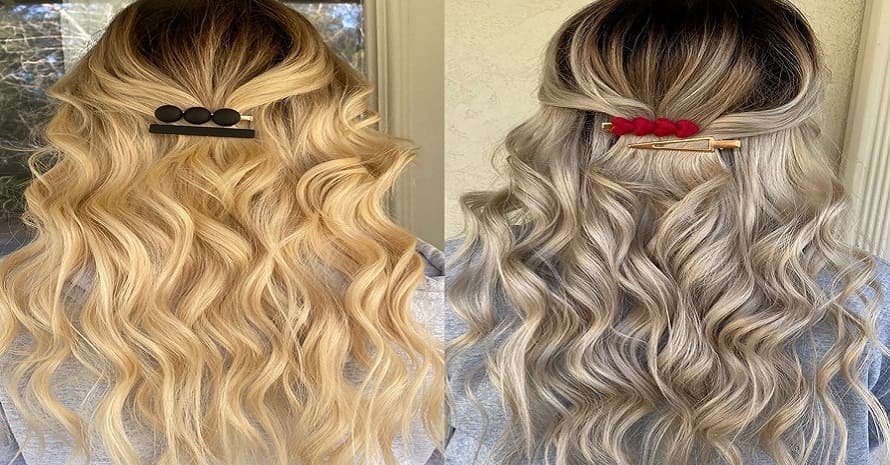 Blond hair is a symbol of femininity, elegance, and youth. However, those girls who are not lucky to be born blonde have to go a long way toward light curls. Maintaining the right shade after achieving the result is also a routine.
After bleaching, the hair often acquires different shades: from red to yellow. In this article, I will tell you how to fix bleached hair that turned yellow. It is a fairly common problem, and you have several yellow hair tips recommended by stylists and girls who have tried them on their strands.
Ways to Correct Color After Bleaching
Re-bleach your hair no earlier than 1-2 weeks after the first treatment.
If your hair looks healthy enough, you can tone your strands with purple toner after bleaching it the same day.
Start using purple shampoo 72 hours after bleaching.
Make lightening masks and rinses with natural ingredients like honey, cinnamon, apple cider vinegar, and lemon.
Canary Highlights Removal Guide
I understand you: this nightmarish hair color you saw when you washed off the bleach upsets and angers. Fortunately, there are different ways to fix a pesky tone.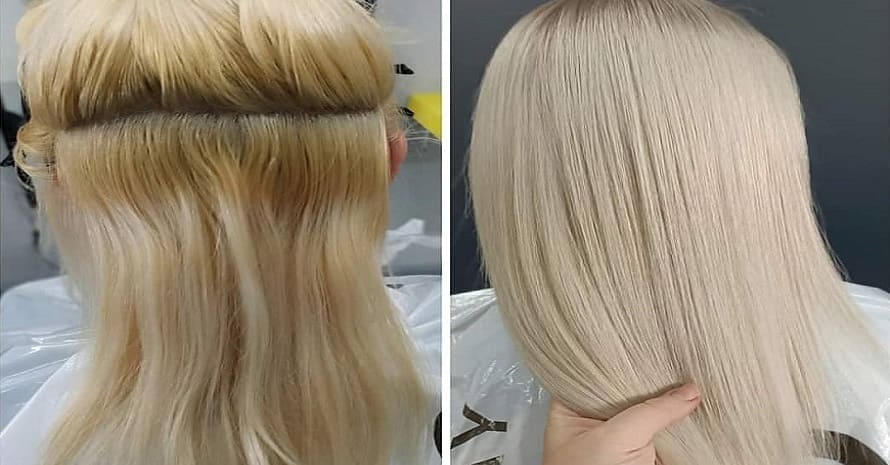 Why does bleached hair turn yellow?
To understand how to fix the yellow color, you first need to determine the cause of its appearance. You may see an unpleasant shade immediately after you wash off the bleach or after a few days.
Most often, girls notice different shades of yellow in their hair immediately after bleaching. This procedure destroys the natural pigment in your strands. The largest molecules are the most difficult to remove. They remain on your hair as residual yellow. If your strands have this particular shade, not red or orange, you are close to becoming a blonde. Yellow highlights may appear since you kept the mixture for less than the allotted time or the bleach had a weak concentration for your strands.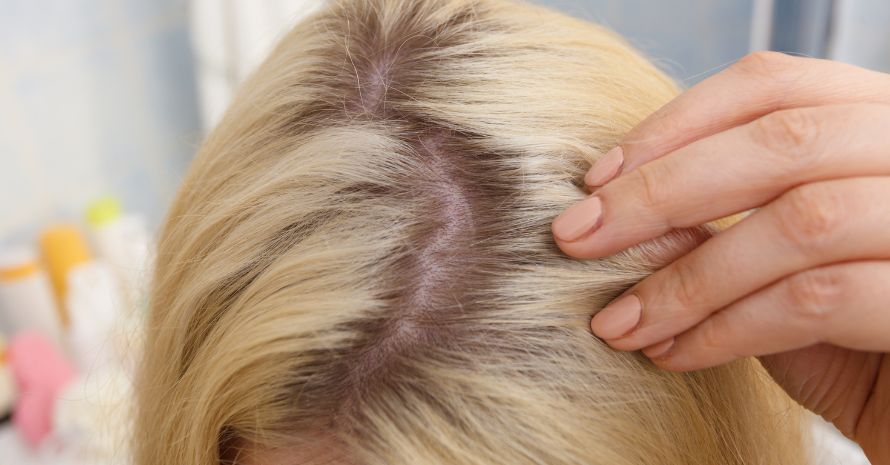 Sometimes the yellow color develops gradually, days or weeks after the bleaching. A common cause is the buildup of minerals on your strands. Bleached hair is very porous and absorbs everything that gets on it. The main reason is tap water, which is high in iron and other elements. Chlorinated pool water can also change the color of your hair from yellow to green.
The use of shampoos with sulfates, hair sprays, and waxes can leave a yellow coating on bleached strands. If you do not use heat protection products for hair and set the highest temperature on the styling tools, this leads to damage to the strands and an undesirable shade.
What cancels out yellow in blonde hair?
For getting yellow out of bleached hair, you don't necessarily need to go to a colorist. However, we need to find a color wheel image to understand how to neutralize an unwanted tint.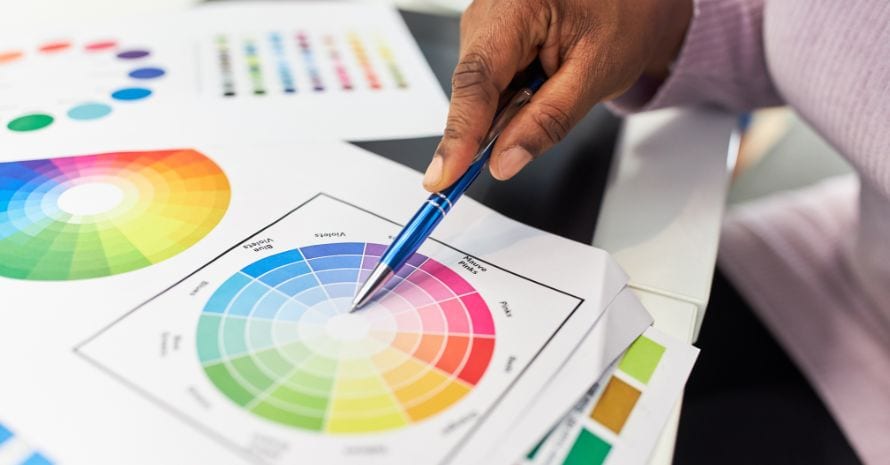 Take a look at this diagram. Draw a straight diagonal line from red, and you will see that green is its opposite color. This means that these shades cancel each other out. In the art of hair coloring, masters use this method to make an unwanted shade calmer and colder, adding the opposite one to it.
So what cancels out yellow hair? On the color wheel, we see that purple can help us neutralize the canary color. Therefore, blondes use shampoos, toners, masks, and conditioners with purple pigments to eliminate yellowness.
How to keep blonde hair from turning yellow
These recommendations will allow you to minimize the risk of yellowing on blond hair.
Before bleaching, remove all the remnants of caring products and minerals from the hair using a clarifying shampoo.
Follow the instructions while bleaching. Do not leave the mixture on your hair for less than the allotted time. Long exposure will also harm your strands. Do not mix bleach with other products, such as toner.
Don't use purple and clarifying shampoo right after you've tinted your hair. Use mild, sulfate-free products for at least a week. More aggressive cleaners will wash out the toner faster, resulting in yellowing.
Visit the salon whenever possible. Even during a one-time visit, the stylist will give you a lot of individual advice and recommendations that you can use in the future.
Install a shower filter. This method allows you to get cleaner, heavy-metal-free water without adding an entire filtration system to your home. Special shower heads purify tap water. It is useful not only for porous bleached strands but also for the skin.
After bleaching, your hair becomes dry and porous. This means that the strand's cuticle is open, and the hair easily accumulates various minerals and residues of care products. To smooth the hair cuticles, you need to care for your locks regularly. Minimize exposure to hot tools and use a heat protection spray or cream.
Add purple shampoo, mask, and leave-in conditioner to your blonde routine. Do not replace your regular shampoo with purple; use them alternately. Moisturize and nourish your hair, avoiding products that can give unwanted shade. Olive oil, coconut oil, argan oil, avocado, honey, and egg white have good moisturizing properties.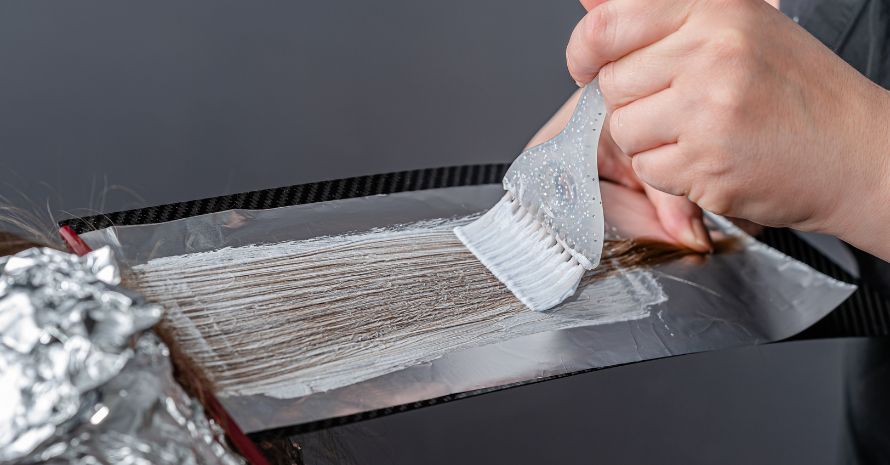 How to fix yellow hair after bleaching
Assess your hair condition and choose the method that suits you best for removing the pesky shade. Some paths require patience and time from you, but this is necessary to minimize damage to the curls.
1. Bleaching yellow hair
For those girls who want to achieve a platinum blonde, but after bleaching, they get a bright yellow color, you will need to repeat the bleaching procedure.
If you kept the mixture on your hair for less than the allotted time, just apply it again. Leave the bleach on your strands for 10 minutes if you washed it out 10 minutes earlier than necessary. Do not reduce or increase the exposure time.
If you are sure you did everything right and kept the bleach on your hair for as long as the manufacturer recommended, you will need to repeat the procedure to get rid of the residual pigment.
Experts recommend taking breaks between applying aggressive products to remove pigment in the hair. If your hair is damaged after the last treatment, wait at least 2 weeks before the next bleaching. At this time, do not use a hair dryer and curler, shampoos with sulfates, and moisturize your strands regularly.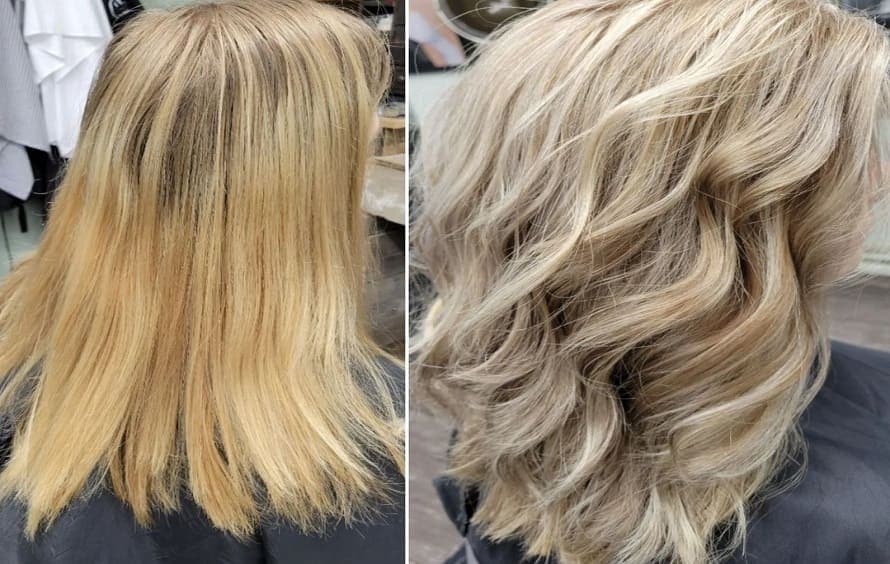 Such a set of measures will allow you to quickly restore damaged strands and prepare them for the effects of bleach. If your yellow hair looks healthy, you shouldn't re-bleach it the same day or the next. Give your curls about a week to recover.
To remove residual yellow pigment, use a more gentle, high-quality bleach. A lower concentration will not harm the curls too much. In addition, the use of hard bleach is impractical: you have already removed the main pigment.
2. Toner for yellow bleached hair
If your hair looks healthy and feels elastic after bleaching, you can tone it the same day. Yellow neutralizing toners may have different shade names, but they all contain ammonia and violet pigment particles.
Buy purple toner and 20–volume developer.
Prepare gloves, a hair dye brush, and a plastic or glass bowl.
Mix one part toner for blondes with 2 parts developer.
Comb your strands carefully.
Apply the resulting mixture to yellow hair immediately after its preparation. Do it quickly without breaks during the toning procedure.
The exposure time of the toner depends on each product. Do not keep it on your hair for longer or less than the allotted time. Follow the instructions.
After the allotted time, wash the toner out of your hair using a mild sulfate-free shampoo. Do not immediately use purple shampoo. Doing so may wash out the toner and cause an excessive buildup of dark pigment.
Follow with conditioner to deeply hydrate and close the hair cuticles.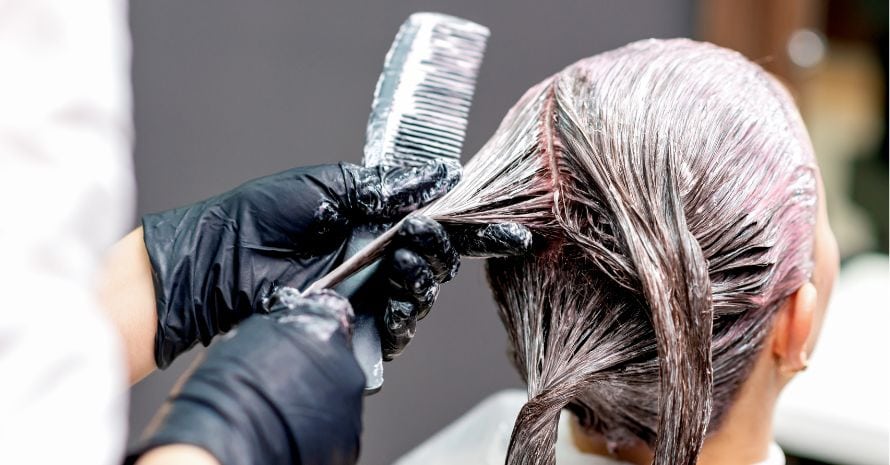 If your hair is severely damaged after bleaching, tone your strands after at least 10 days. During this period, provide them with deep nutrition and hydration, and refrain from using a hair dryer.
What to do if hair is still yellow after toner?
This may indicate that your hair had residue from care products (such as leave-in conditioner or gel), you did not follow the instructions, or you bought blue toner instead of purple. Choosing the right toner, thoroughly cleansing your hair, and following the rules during toning will help you neutralize chicken yellow. Repeat the procedure one more time.
3. Purple shampoo
This product is considered a must-have for blonde care. You can use purifying purple toner to both prevent yellowing and remove it.
Start using purple shampoo no earlier than 72 hours after bleaching and about a week after toning. If your hair is porous and dry enough, the pigment can quickly build up and create a shade that is too dark. Removing toner from hair may require the use of harsh products on already damaged strands.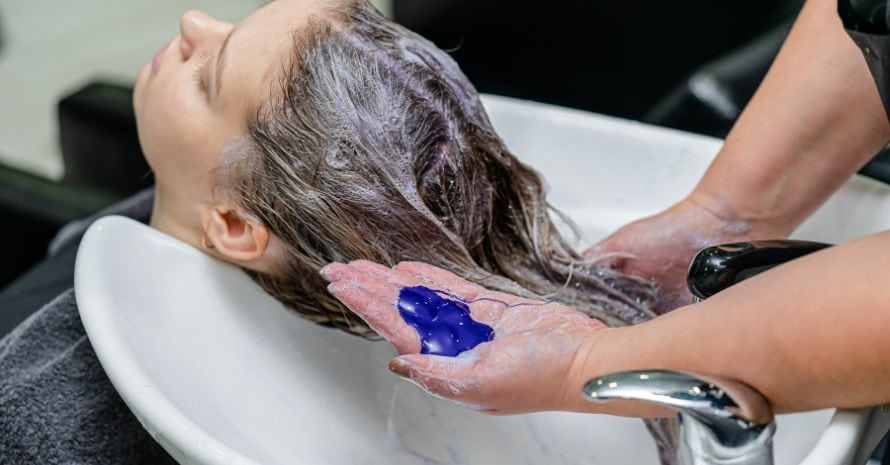 So alternate your regular shampoo and purple. You can dilute the purple shampoo with a milder one during each wash, adding more purple each time.
You will see the desired result after about 3–4 washes with purple shampoo. Once you've neutralized the yellow tones, continue to use it 1–2 times a week to prevent unwanted tones from appearing.
4. Natural remedies
DIY recipes are good for their simplicity, safety, and cheapness. They will not harm your hair if used correctly. However, you will need a lot of time to achieve visible results.
Mix 2 parts of water and 1 part of high-quality apple cider vinegar.
Slowly pour this mixture into your hair, working through each strand.
You can also pour the vinegar rinse into a spray bottle for more convenience.
Put a shower cap on your head and wait up to 15 minutes.
Wash off the apple cider vinegar with a mild shampoo.
Make these masks several times a week.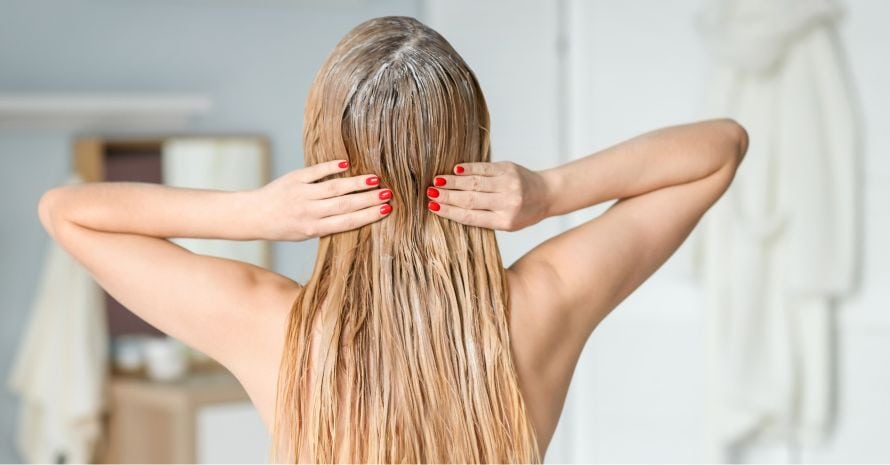 The following mask has excellent brightening properties:
Combine 2 parts of fresh honey, 1 part of olive oil, and 1 part of cinnamon.
Leave the mixture for half an hour and then apply it to your hair.
This mask must be kept for at least 4 hours to achieve visible results.
Wash off with a mild shampoo.
FAQ on Getting Rid of the Yellow Tone
Read these answers to know how to properly correct hair color after bleaching.
How to get rid of yellow hair after bleaching naturally?
You can find many recipes for masks online that will help get rid of the yellow tint. The best ingredients are lemon juice, apple cider vinegar, honey, and cinnamon.
How soon can I use purple shampoo after bleaching?
Stylists recommend using purple shampoo after toning about a week after the last procedure. If you do not plan to use toner, wash your hair with purple shampoo no earlier than 72 hours after bleaching.
How to correct over-toned hair?
If purple shampoo after bleach makes your hair color too dark, you can fix it with a clarifying shampoo. Use it 2–3 times to achieve the desired result. For severe cases, apply a commercial color remover to your hair.
When to tone hair after bleaching?
If your hair looks healthy after bleaching, you can tint it the same day. If the strands are too dry and brittle, wait 10 days before toning. During this period, regularly use moisturizing masks. Care products with honey and argan oil give a good result.
Change Your Hairstyle Easily
Unpleasant consequences after bleaching happen not only when trying to achieve a blonde at home but also in the salon. This is often an unpredictable process, the result of which depends on many factors.
Luckily, there are several ways you can fix the situation without going for a short haircut or a darker color. Modern blond care products are designed to remove any unwanted shades. You just have to apply them correctly.
Which hair masks are your favorites? Share your experience in the comments.