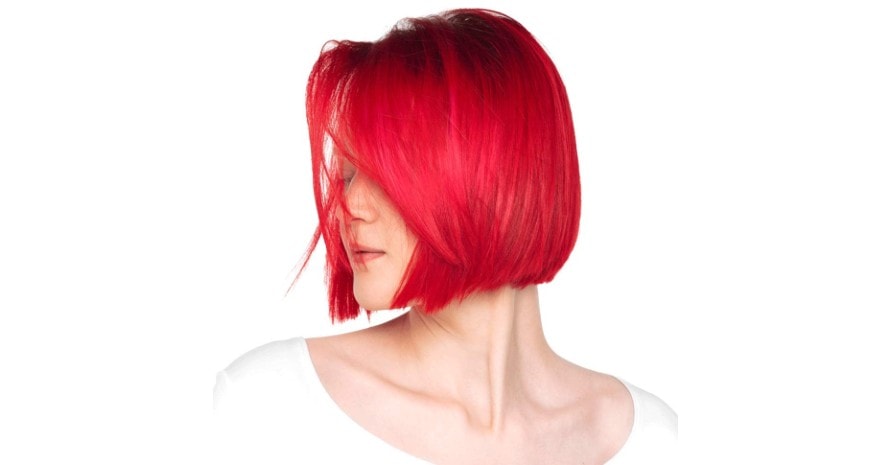 It's not convenient to visit a beauty salon every day for hair coloration, right? However, you may have the best color depositing shampoo for red hair that will enhance your hair tone. It's a great solution to look fabulous all the time, but you should be careful while choosing the care products. Many shampoos may cause damage or make your color even worse.
Pros
Suits people with damaged hair
Runner Up
Pros
Suits people with damaged hair
Today I want to share my experience with such tools. I believe that this theme is significant because it will help you to find a suitable shampoo from the first try, so you can enjoy it right from the start. Let's discover the top picks on the market now.
7 Best Color Depositing Shampoos for Red Hair: Reviewed
Celeb Luxury Viral Colorwash — Top Pick
Pure Blends Hydrating Color Depositing Shampoo — Runner Up
Punky Redilicious 3-in-1 Color Depositing Shampoo & Conditioner — Great Valued
Joico Color Infuse Red Shampoo
Keracolor Color Depositing Conditioner
N Rage Color Depositing Shampoo
John Frieda Radiant Red Shampoo
I have collected a list of products that are top picks right now, or I have tried them myself. So, here are the advantages and disadvantages of such items.
The color that fades after several washes is out-of-date now. Celeb Luxury offers an extreme red shampoo that intensifies the effect after two-three washes. The combination of natural polymers and acetates makes the hair look shiny and healthy. This shampoo is cruelty-free – Celeb luxury doesn't support animal testing at all.
Using the color depositing shampoo may dry your hair a lot, but not with this product. It is designed with unique Colorposit technology. Thanks to this, you will get instant nourishing – shampoo replenishes moisture levels with every use.
PROS:
The color won't fade;
No sulfates, parabens, etc.;
Cruelty-free;
Moistures your hair with every wash.
CONS:
To keep the color, you need to use shampoo quite regularly.
2. Pure Blends Hydrating Color Depositing Shampoo – Red Pigment Shampoo (Runner Up)
If you have used diverse shampoos and your hair has become damaged, choose Pure Blends product, and you won't be out of pocket. It doesn't require processing time at all. Coconut oil, marigold, cherry bark, and other natural ingredients create the hydrating formula. It reduces color fading and washout.
The shampoo will give you a bright red or red-brown tone – it depends on your hair's real color. You may increase or decrease its application due to your needs; it will still make your hairdo shine and luxury. No parabens or sulfates will destroy your hair look and health.
Pure Blends also offers a conditioner that will perfectly suit this shampoo and add some moisture to make the color better.
PROS:
Suits people with damaged hair;
Reduces color fading and washout;
Safe for all hair types;
Sulfate and paraben-free.
CONS:
The moisturizing is worse than other products offer.
3. Punky Redilicious 3-in-1 Color Depositing Shampoo & Conditioner – Great Valued Red Tinting Shampoo
Punky shampoo can be used every day or any time you need it. Also, you may wash your hair for longer to get a brighter color or apply it for several minutes and get a less intensive result. Right after the first application, you will get fiery red hair – the shampoo will improve its strength and shine.
The vitamins in shampoo, saw palmetto, and ginger root will repair your hair no matter what type it is. You don't need an additional conditioner.
Punky has added hydrolyzed soy protein to give your hair excellent moisturizing. Also, it restores the cuticle damage, increases volume, and adds some shine.
PROS:
Can be used every day;
Restores damaged hair;
3-in-1 formula.
4. Joico Color Infuse Red Shampoo – Fast-Acting Red Hair Dye Shampoo
I think every woman feels joy if her hair is healthy – Joico strives to create products that will not only keep your hair strong but also make it look beautiful. What is more important, you can do this quickly. Joico shampoo is one of the fastest-acting products on the market. It refreshes red tones and color vibrancy after the first usage.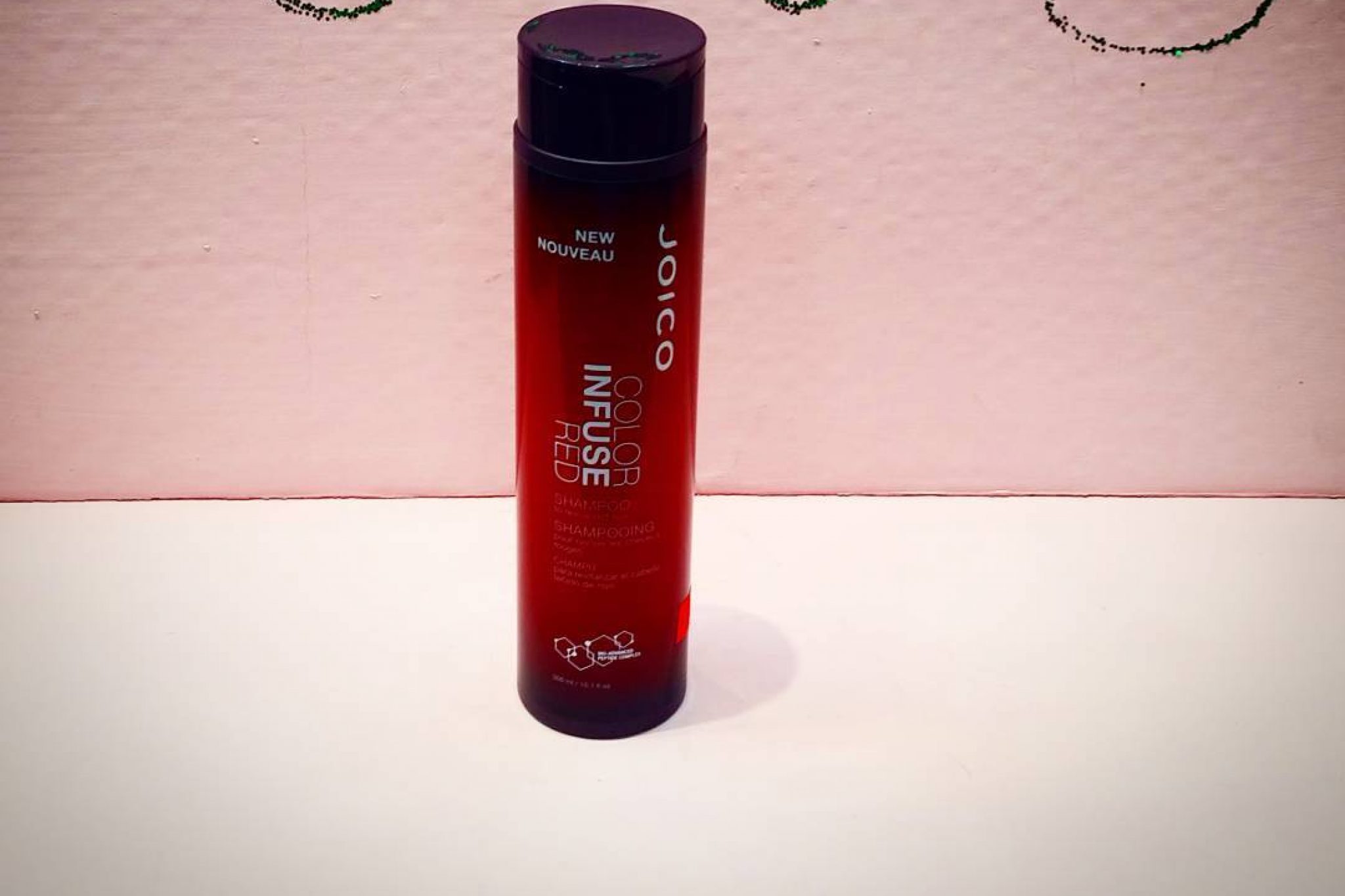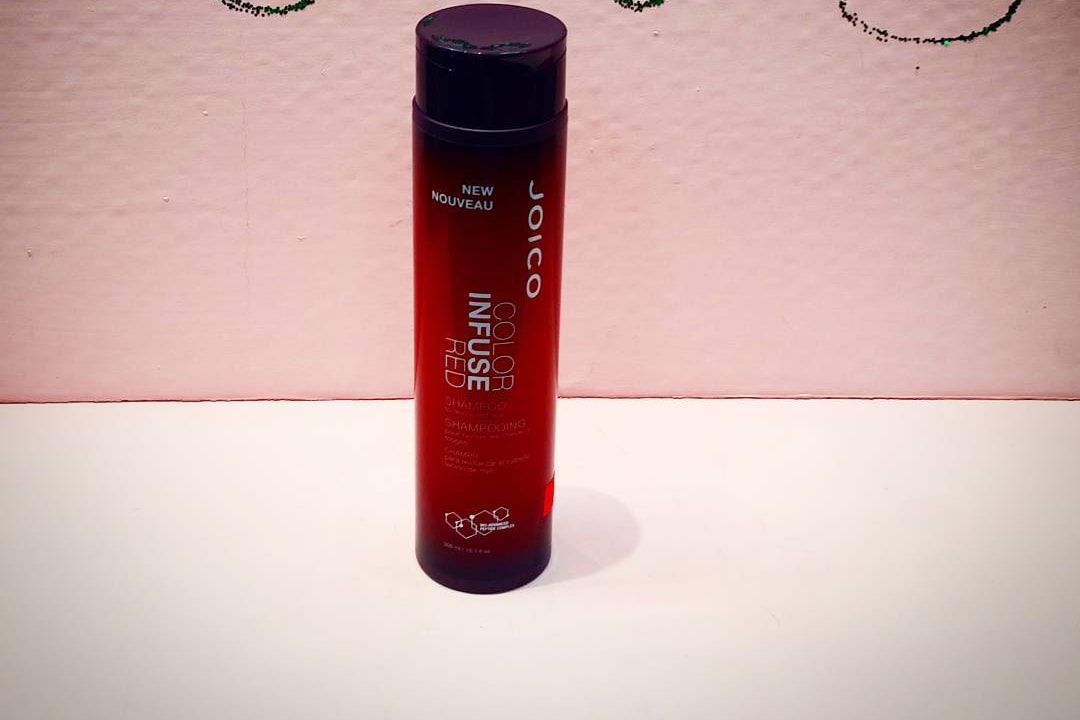 You will get deep and rich tones of the red colors. Besides, the natural ingredients will moisturize and protect your hair from damage. To keep the color fresh, you need to apply shampoo two or three times a week. If you do it rarely, the hair will use the tone quite fast.
PROS:
Works quickly;
Protects the hair from breakage;
Provides a deep and rich color.
CONS:
The tone will fade faster than with other products.
5. Keracolor Color Depositing Conditioner – Color Enhancing Shampoo for Red Hair
The main motivation of the Keracolor company is to create products that won't harm customers and the environment. So, the tools are never tested on animals. They are based on the keratin with additional ingredients that strengthen your hair and make it shine and smooth. Also, the shampoo structure maintains a color vibrancy between salon visitings.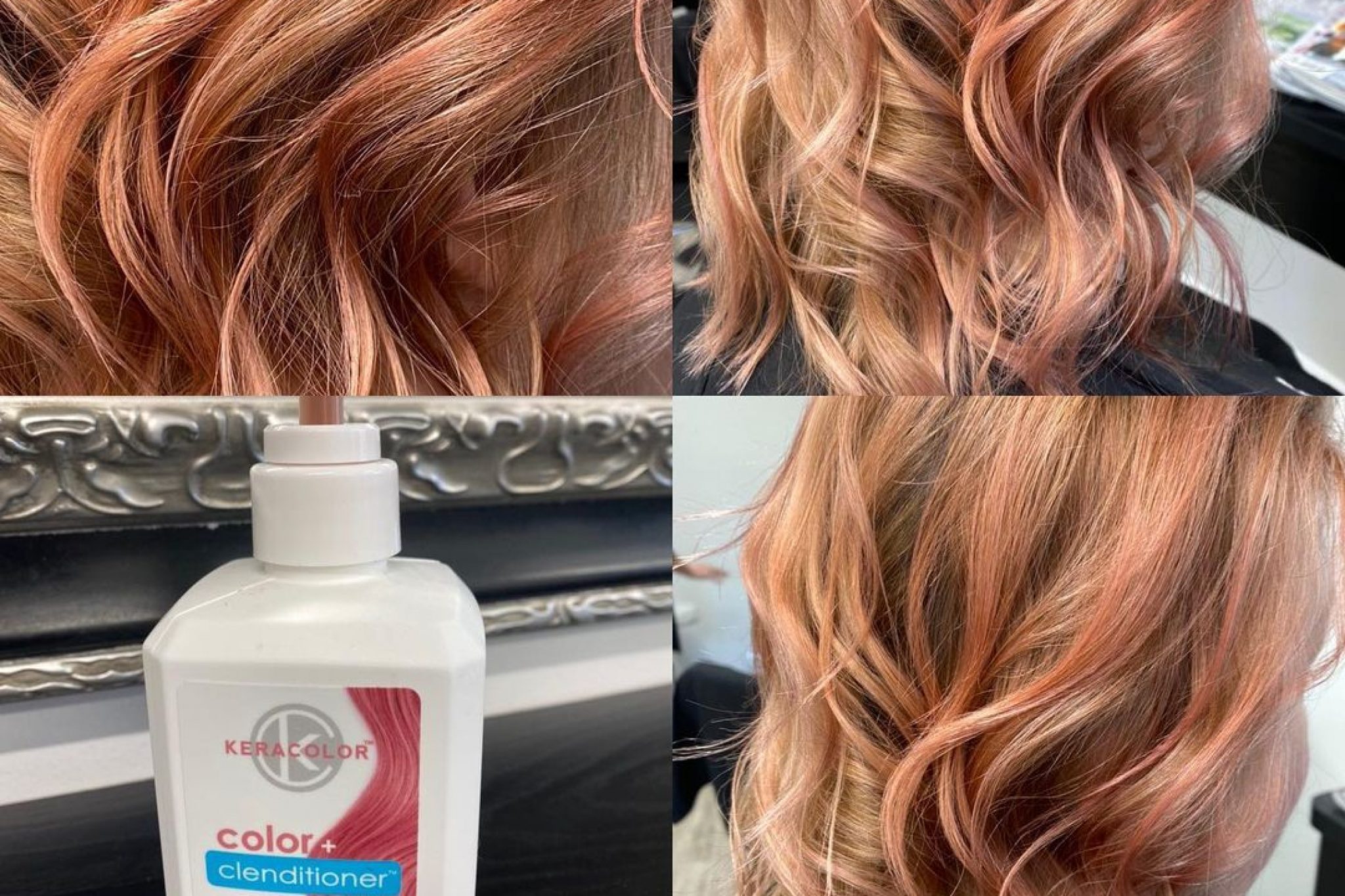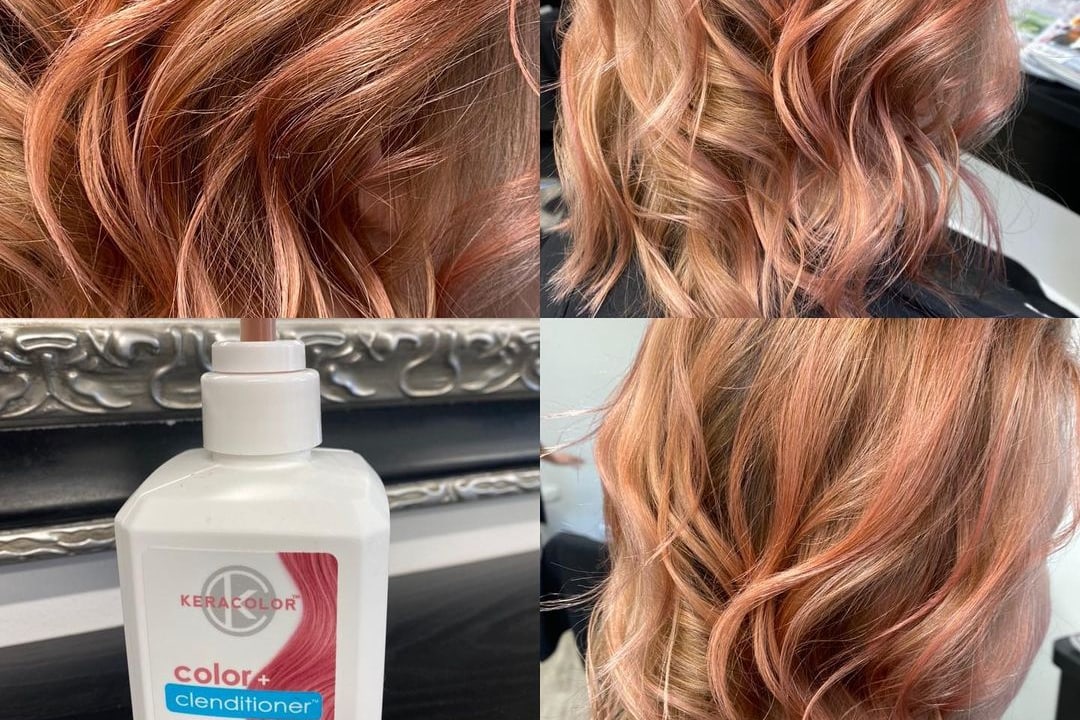 Together with the Keracolor color depositing conditioner for red hair, your hair will get the vitamins it needs, so it won't become damaged because of coloration.
If you have light hair, you will get a more intensive red color. Also, this shampoo won't last for long. It is designed to keep your hair healthy during the time you're wearing a red color (or any other).
PROS:
Safe for humans and the environment;
Keeps your hair healthy;
Makes it shiny and smooth;
CONS:
Has not as strong effect as other products;
6. N Rage Color Depositing Shampoo – Shampoo for Dyed Red Hair
If you search for the easiest and fastest way to color your hair, N Rage shampoo is a suitable option. You will need less than five minutes to apply it. With every use, it will get the darkest shade – starting with the fiery red and ending with the intense red. Also, the product keeps the color for a long time.
The main ingredients include hydrolyzed quinoa and Verbascum flower extract. The keratin amino acids in this hair product give a long-lasting moisturizing.
Besides, the shampoo will create a protective barrier – it is what keeps the bright color longer.
PROS:
Gives a bright color;
Keeps the result for long;
Moisturizes and creates a protective barrier.
CONS:
You need several washes to get the needed effect.
7. John Frieda Radiant Red Shampoo
This radiant red shampoo is safe for all shades. No matter if you have natural or color-treated hair, when you apply this product, you will get a beautiful look. It works very gently. Thanks to the anti-fade technology with pomegranate extract and Vitamin E, the shampoo will enhance the red color and boost softness.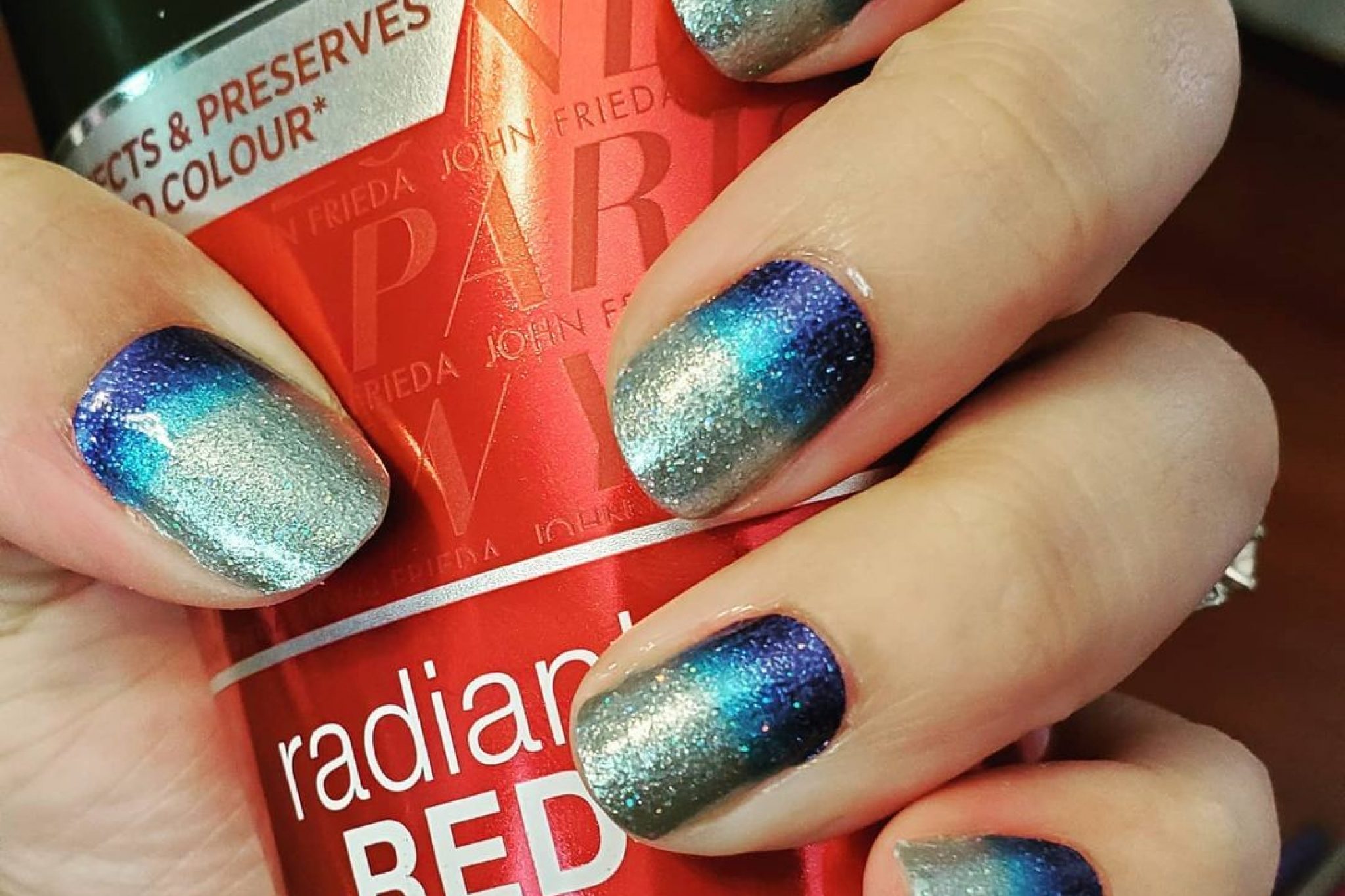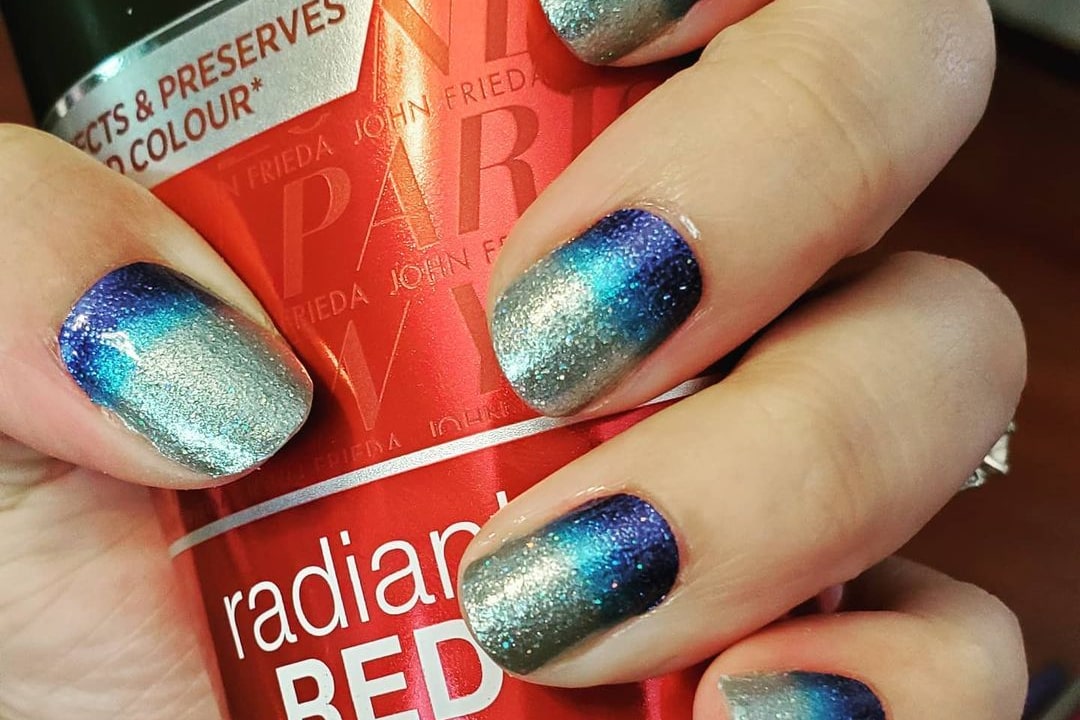 You may use this shampoo every day, but I recommend you to apply it at least once a week to keep your color bright all the time. Also, together with the conditioner, your hair will look more shining. John Frieda shampoo is perfect for people with damaged and dry hair.
PROS:
Restores your hair and enriches it with vitamins;
Works gently;
Safe for all shades;
Made with anti-fade technology.
Color-Infused Shampoo: Quick How-to Guide
If you choose a shampoo for the first time, you need to know how to use it after. Discover it in this section.
How to Pick Color Depositing Shampoo
The first thing you need to consider is your hair type. Look for the option that will suit you. The best red shampoo needs to have no sulfates and parabens; they will damage your hair a lot. If your hair is already in bad condition, choose the tool for this case. Among the products I have described, there are many suitable options.
How to Use Color Depositing Shampoo
You need to apply it to wet hair. There is no need to use the standard shampoo before you apply the depositing one. After you put it on the hair, wait for a little. The time depends on your necessities.
If you need a little effect, 2-5 minutes is ok – but for the brighter color, 10-15 minutes are needed. Then rinse your hair with water once or twice. I recommend not to apply it every day, even if the manufacturer allows it – some hair types may get damaged.
Best Red Color Depositing Shampoo: Things You Need to Consider
It's not that simple to choose the right option from the first try. But I have some recommendations for you to help you avoid mistakes.
Does color depositing shampoo damage hair?
Some shampoos that contain harmful ingredients can do it. Parabens in cosmetics may dry your hair and cause breakage. So, you need to be careful when you choose the product. Also, pay attention to your hair type – search for the shampoo that will suit you. I recommend you to choose from the items I have described. They include natural ingredients that don't damage the hair.
How long does red depositing shampoo last?
In most cases, you should apply it once a week. However, it all depends on your type and needs. If you apply it more frequently, you will get a brighter result. Also, some tools last longer, when some require everyday usage.
Can I use red depositing shampoo on natural hair?
Yes, of course, you can use it. But you need to consider that you will get a lighter effect. However, after several washes, it may look like you have visited a salon. Also, you will get a better result if you have blond hair.
Does the color wash out in the swimming pool?
The shampoo is created to enhance the color during the washing, so you won't lose the color during swimming or when it's raining. However, there may be low-quality products. Luckily, you know how to avoid them.
Make Your Day Colorful with the Best Red Color Depositing Conditioner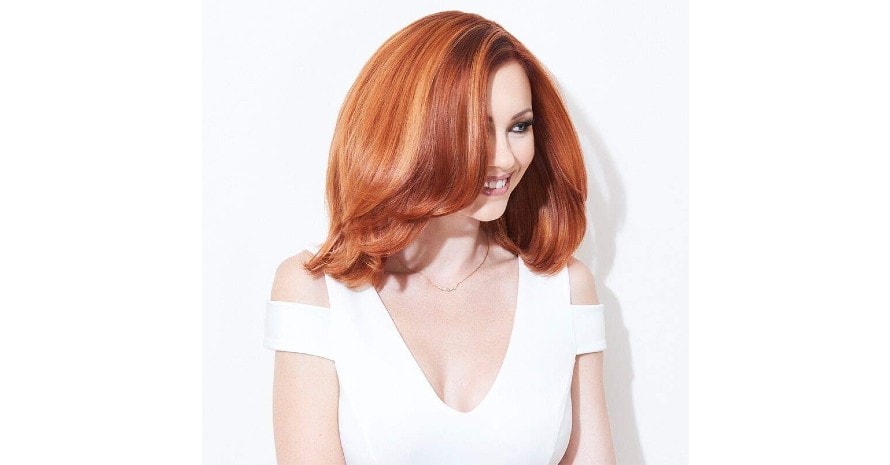 Some women don't even consider the fact that they may keep their color bright and impressive not only a few days after visiting a salon but every day. However, the wrong products can only make it worse. I have shared my experience to let you see the other opinion that may help you while choosing a reliable shampoo.
Be careful when you're purchasing care products, especially depositing shampoos. Do you apply pigment shampoo frequently? Or maybe you don't want to use it at all? Why? Please, leave your comments below.
Last update on 2022-12-11 / Affiliate links / Images from Amazon Product Advertising API