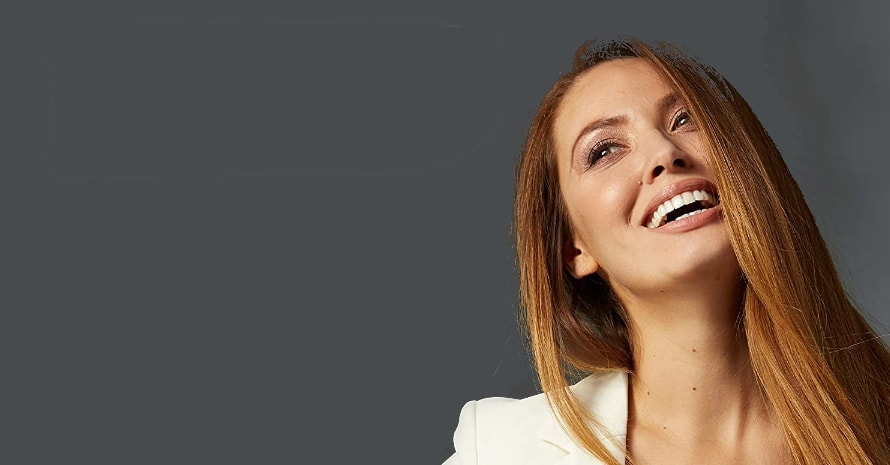 Short hair doesn't necessarily mean no room for versatility, and it certainly doesn't eliminate the need for styling on occasions. However, an average hair straightener might prove cumbersome to use on a pixie cut.
As the length of your locks changes, so do your priorities when looking for the perfect flat iron, shifting from maximum coverage to the ability to get as close to the roots as possible.
Stick around to learn about the best flat iron for short hair plus six excellent alternatives and how to pick the one that will do the job for you!
Pros
Easy-gliding and comfortable to operate
50 in-between heat settings
Works great for wavy styles
Top Pick
Pros
Easy-gliding and comfortable to operate
Runner-Up
Pros
50 in-between heat settings
Premium Pick
Pros
Works great for wavy styles
Top 7 Best Flat Irons for Short Hair
RUSK Engineering Heat Freak Professional Str8 Iron – Top Pick
BaBylissPro Nano Titanium Straightener – Runner Up
ghd Platinum+ Hair Straightener – Premium Choice
KISS Titanium Flat Iron
LumaBella Keratin Dual Touch Hair Styler
AmoVee Mini Flat Iron
CHI G2 Hairstyling Iron
Here I'm sharing my impressions of some of the best short hair straighteners I've tried and what each model is particularly good at.
Apart from my absolute favorite, there are six great products of varying prices to fit every purpose and budget. Feel free to choose according to your situation!
1. Top Pick: RUSK Hair Straightener for Short Hair
Equipped with ceramic and tourmaline infused heating plates, this flat iron comes in two plate sizes, namely 1 inch and 1-1/2 inches. I feel like smaller plates generally perform better on short hair, so my focus is on the one-inch option.
What I like most about this moderately-priced model is that it takes really good care of my hair. It's widely accepted that tourmaline coatings produce a high number of negative ions, which translates to a silky, sleek-looking mane with no sign of frizz.
It's also less likely to wear off over time than ceramic-only coating (not to be confused with 100% ceramic plates). Talking about RUSK's Heat Freak, you should expect uncompromised performance over years, which is great given the not-that-hefty price tag.
With a salon-grade maximum heat of 450 degrees Fahrenheit, this device can straighten really coarse hair in one to two passes. Those looking for a tool to flat iron short black hair should consider this model as the most viable option.
Some users also remark that it takes less heat and fewer passes than with other brands, meaning less damage. With a fine-setting dial marked with actual numbers rather than vague High/Low and the like, this is a great tool for those who like to stay in control. This compensates for the fact that the device doesn't have a display.
The handle is ergonomic and comfortable to hold even with the flat iron nearing the very roots of your hair.

Finally, this model comes with a longer-than-average cord — a valuable bonus for homes with fewer outlets than ideal. It heats up reasonably quickly but is slower in this respect than some competitors.
PROS:
Leaves the hair smooth and silky without frizzing;
Easy-gliding and comfortable to operate;
Works quickly even at lower heat settings;
High max for extra-coarse locks;
Precise temperature control.
CONS:
Not the quickest to heat up.
2. Runner-Up: BaBylissPro Flat Iron for Pixie Cut
BaBylissPro is a brand that hardly needs to be introduced to those who've made hair straightening part of their daily routine. This light blue tool boasts a pretty yet ergonomic design and comes in three plate sizes: one inch, one inch and a half, and two inches. Just like with the above model, I'm going to focus on the 1" variant for those with shorter cuts.
The heating plates of this device are made of titanium, a material preferred by people with thick and coarse hair due to the high heat that it can deliver as well as its ability to withstand the frequent heavy-duty operation. These are as long as 5 inches, enabling you to work on wider strands.
Paired with a maximum heat setting of 450 degrees Fahrenheit, this makes it ideal for settings where efficiency is a priority. There are no less than 50 settings in between for granular adjustment based on your hair type. Unfortunately, these are marked by numbers from 1 on and not actual degrees.
With a single pass mostly sufficient, this BaBylissPro model leaves your hair smooth and healthy, also reducing frizz.
This device is extremely skinny compared to most competitors and only weighs 16 ounces. Combined with an ergonomic handle, this reduces hand fatigue and makes it easy to use even for novices. It heats up quickly and doesn't keep you waiting for it to cool down.
The greatest disadvantage of this otherwise excellent product is that even the outside tends to get really hot when on a high setting.
PROS:
Minimum hair damage for a silky look;
Durable plate material;
Efficient styling with a high max setting for coarse hair;
50 in-between heat settings;
Slim and lightweight for reduced hand strain.
CONS:
On the pricey side;
Gets hot on the outside.
This award-winning styling device by ghd allows you to take the responsibility off yourself when it comes to keeping your hair bright and healthy with frequent heat treatment.
Unlike most competitors that make a point of offering as many heat settings as possible, it only has one. The innovative ultra-zone technology used in this device enables it to sense temperature every once in a while, maintaining a constant temperature of 365ºF across the plate. This setting is considered to be optimum for non-damaging yet efficient styling. The heat-up takes 20 seconds.
Even if you have relatively thick and coarse hair, a single pass will probably suffice to either straighten or curl it. Speaking about curls, the patented wishbone hinge facilitates operation across a wide variety of hairs, from traditional straightening to natural-looking, textured waves.
The iron comes with some enhanced comfort features, such as an extra-long 9-feet swivel cord and universal voltage. The latter makes it a great option for frequent travelers.
The ceramic plates are about 1.25-inch wide and boast a high-gloss finish, leaving your hair shiny and full of color.
PROS:
Optimum heat setting maintained by a sensor;
Even heat distribution and perfect plate alignment;
Works great for wavy styles;
Universal voltage;
Long swivel cord.
CONS:
Expensive;
No heat control.
4. KISS Budget-Friendly Small Flat Iron for Short Hair
If the idea of investing heavily in a hairstyling device doesn't appeal to you, I suggest that you consider this tiny titanium straightener by KISS.
The model comes with plates as small as ½ inch, which are nevertheless long enough to offer decent coverage to those with shorter haircuts.
The Nano Titanium technology used here enables even distribution of heat with relatively speedy heat-up to as much as 450 degrees Fahrenheit. A dial with temperature marks is included, but you should keep it in mind that it takes the tool really long to cool down after it's been brought to a high setting.
The wide range of settings, paired with anti-stick frizz-prevention coating, makes the product also suitable for those with relatively fine hair. Generally, however, titanium works best on coarse locks. I still love the fact it enables this much control while surely being a mini option.
The design is reasonably space-saving and easy to use even for those new to it. A longer cord would be welcome unless you purchase it as a travel option, and the body might get hotter than ideal, but scalp burns are still highly unlikely. The straightener does offer great value for money.
PROS:
Mini ½-inch plates are perfect for short hair;
Doesn't cause frizz;
Offers heat settings up to 450 degrees Fahrenheit;
Space-saving design;
Highly affordable.
CONS:
Takes long to cool down when a lower heat setting is chosen;
The cord is somewhat too short.
5. LumaBella's Best Flat Iron for Short Fine Hair
If you worry that frequent straightening and/or curling might damage your fine hair but don't feel like purchasing a premium option, consider this enhanced protection model by LumaBella, which is priced moderately but still offers a bunch of hair care features.
These include a keratin micro-conditioner that's included in the ceramic plates. Keratin is a protein naturally occurring in human hair that reduces frizz and makes it shiny. Given the way it's applied here, it doesn't leave an oily residue and gives your locks a healthy gloss.
Further, the one-inch plates are made of ceramic and feature a floating design, meaning that they will glide smoothly and effortlessly with no snapping.
The straightener also utilizes a built-in temperature sensor that measures hair heat level to automatically detect excess heat and cool down to normal, avoiding breakage and other problems associated with aggressive heat treatment.
With five heat settings ranging from 300 to 450 degrees Fahrenheit and versatile plate size, you can enjoy a variety of styles.
Unfortunately, the cord in this model is shorter than it should be, and the floating plates tend to catch badly damaged ends at times. Since splitting is rarely a problem with short styles, I still recommend it for those with fine yet not heavily split hair.
PROS:
Heat sensor prevents overheating;
Keratin micro-conditioner for smoothness;
Easy-glide versatile plates;
Great for fine short hair.
CONS:
Not for heavily damaged ends;
Short cord.
6. AmoVee Best Mini Flat Iron for Short Hair
Another budget-friendly travel option, this mini straightener has 1/2-inch ceramic plates with tourmaline coating, making it suitable for medium to coarse hair. These are well-made and glide through your hair easily with no sign of sticking or pulling, leaving it shiny and smooth.
The fact that it supports dual voltage makes it ideal for travelers.
The reason I don't recommend this model for straightening fine hair is that it only has one heat setting, which is 410 degrees Fahrenheit. This can be damaging if used often but adds to efficiency.
The design is compact and highly portable, with a safety lock for problem-free storage. It's easy to hold and manipulate and comes with a heat-resistant glove to prevent burns.
PROS:
Won't hurt your budget;
Quick;
Doesn't cause frizz;
Dual voltage.
CONS:
Not for fine hair;
One heat setting only.
7. CHI Thin Flat Irons for Short Hair
The 1.25" plates of this device are ceramic enhanced with tourmaline for hot-spot-free distribution of heat and quick heat-up. It takes the tool 40 seconds to reach its maximum at 425 degrees Fahrenheit.
There are other presets to choose from based on your hair type, which is indicated by the color-coded LCD display for the user's convenience. The plates have a floating design to eliminate snapping.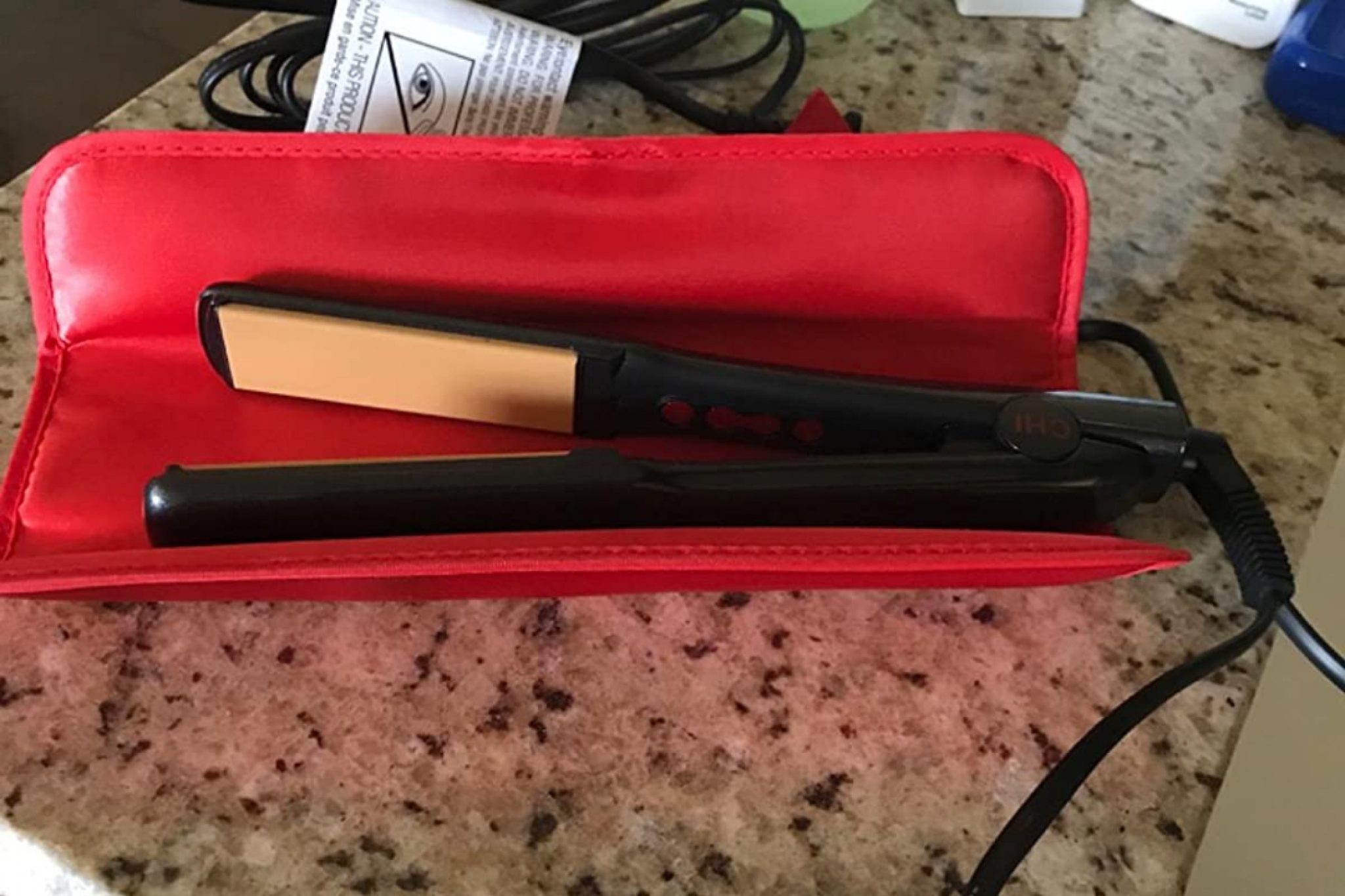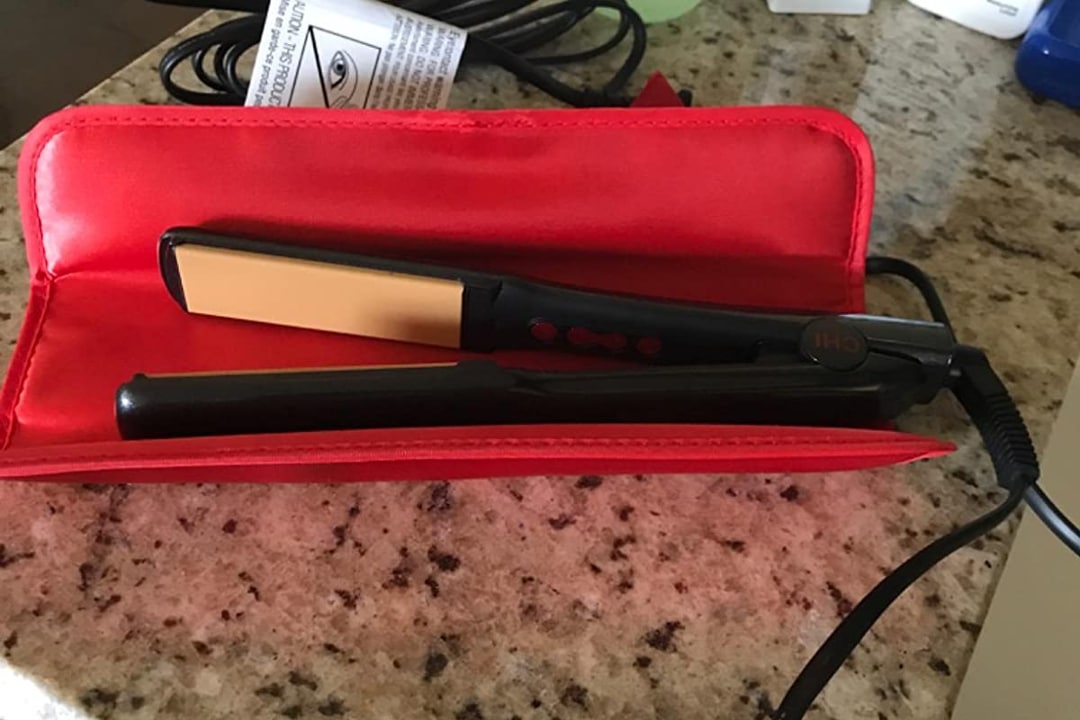 I like the way that my hair looks with this CHI flat iron, and it's reasonably easy to use, although a little bulkier than ideal. What I don't like is that it beeps really loudly to signalize it's reached the heat setting, making it impossible to go on a stealth mission doing my hair while others are asleep.
The slightly-wider than average plates make this design ideal for textured waves. It works quickly and safely this way as well as when straightening. Finally, it's a dual-voltage, travel-friendly model.
PROS:
Color-coded heat presets based on your hair type;
Leaves the hair sleek;
No burns due to even heat distribution;
Dual voltage.
Short Hair Flat Iron Buyer's Guide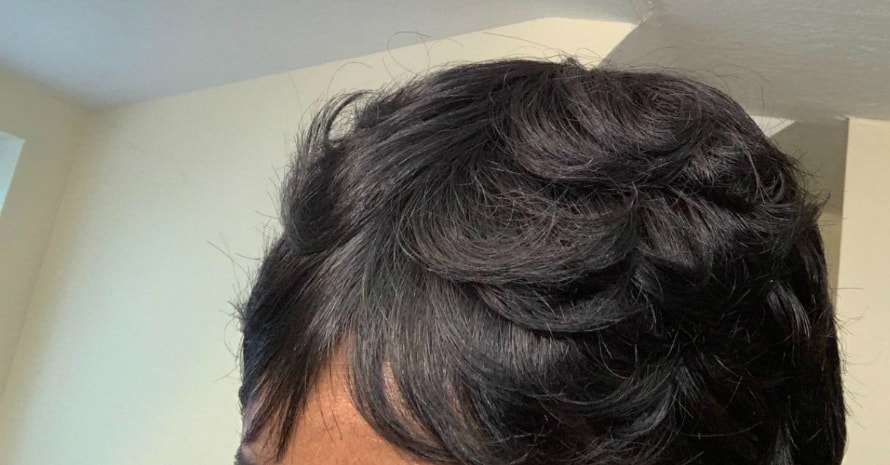 This section can serve as a reference for those looking for the best hair straightener to use on their short cuts. From pixie to Diana to bob and everything in between, short hair needs special consideration when it comes to heat-styling it. Here's how you make a choice you won't regret.
Choosing the Best Straightener for Short Hair
There are many factors to take into account when shopping for any kind of flat iron which also applies to short hair. Others are specific to short length and thus are our priority number one, so let's start by exploring the special needs of short locks.
Plate Size
If you want a rule of thumb to guide you, here's one: the shorter your hair, the smaller heating plates you should opt for. Extremely short hairstyles might require mini designs with 1/2-inch plates — there work great near the roots unless the body of the tool is prone to overheat, which is a common problem with cheap models.
It's all about root access when it comes to styling short hair, so choose the smallest plates that won't make the process endless given your hair thickness.
If you like to use your flat iron to curl your mane as well, it's best to get a 1-inch flat iron for short hair, going up to 1.5 inches as necessary for natural-looking beachy waves.
Handle Design
Another aspect that's key in terms of getting close to your scalp without burning it is the way the handle is shaped. This also determined the level of hand fatigue you are likely to experience while doing your hair, which does influence user experience as well as a result.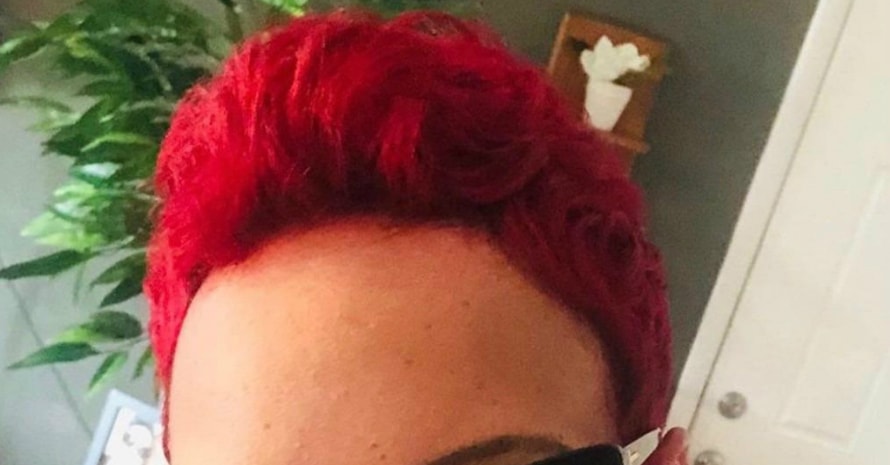 Choose handles that are ergonomic, with the controls located out of the way. Generally, it's best to invest in a lightweight and compact device that ensures a snug grip.
Universal Flat Iron Features
Short hair is still hair. This means it needs as much tender loving care as you can give it, especially when heat-treated on a regular basis. Here's what you should invest in to keep your locks healthy and make styling it less of a chore.
Heating plate material
Most quality flat irons today fall into three categories — those with ceramic, tourmaline, and titanium plates.
Ceramics should be your material of choice if you have fine, brittle hair that gets damaged easily. This material is valued for even heat distribution across the plate, preventing burns as long as you use the right heat setting.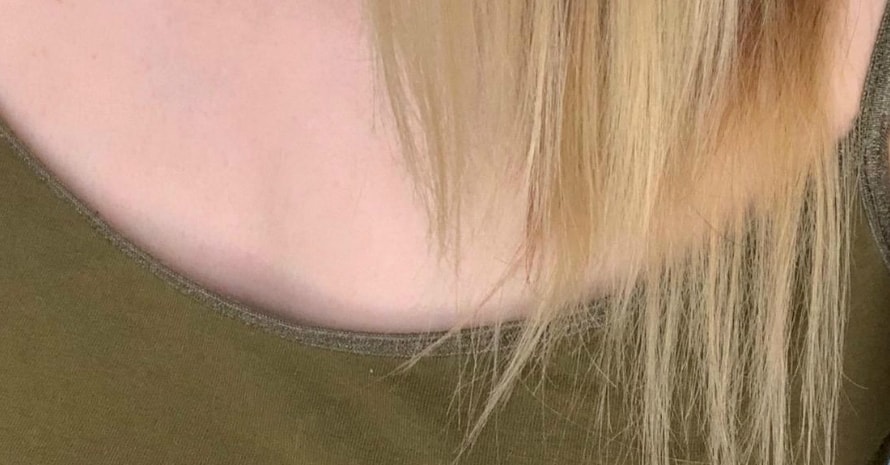 Tourmaline is quicker to heat up and can hold higher temperatures than ceramics, also in a consistent manner. It's good for medium to coarse hair and releases even more negative ions — the little things behind sleek and shiny hair.
Finally, there's titanium, known as the best choice for extra-coarse hair. It heats up in no time and can get really hot, straightening even unruly locks in about a single pass.
Many brands use proprietary coatings to enhance the plates' performance, such as micro-conditioners like keratin, crushed pearls, and much more. These can reduce frizz and/or give the hair some healthy gloss, which is always a plus.
Heat settings
Salon-grade heat might sound appealing, but the truth is you don't need four hundred something Fahrenheit unless your hair is extremely coarse and curly. Excessive heat can be damaging, so home users should stick to the minimum setting that works with minimum passes.
If you feel like you can afford a bit of investment, choose a device that uses heat sensors. Such flat irons automatically adjust heat level on the go for personalized, safe styling. Alternatively, you can get one with multiple heat settings.
Extras
Remember that the devil is in the detail. A flat iron that heats up quickly and comes with a nice, long swivel cord is a blessing. Those of you who travel often will also appreciate dual voltage.
Tips for Straightening Short Hair
The same precautions apply when iron-straightening short hair as with any length.
Generally, shorter hair means more importance attached to the area near the roots. This can be done by approaching from above when doing the crown.
Most people prefer to start with the front section, for which purpose you can use hair clips or ties if your locks are long enough. With certain cuts, dividing your hair into layers will also help. You can use a set of mirrors to control what you are doing at the back of your head.
Short Hair Flat Iron FAQ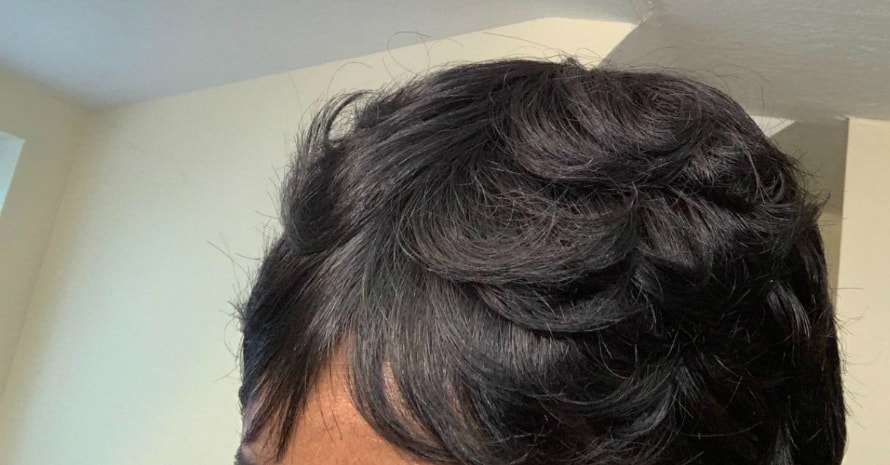 I've noticed that some questions get asked repeatedly by people with short hair who are looking for an appropriate hair straightener or wonder how to use the one they have correctly.
In this section, I briefly answer the most common of these. Please mind that some of these questions have been elaborated on above, so be sure to also check the Buyer's Guide above if you can afford the time.
What size flat iron is best for short hair?
Generally, smaller means better. ½-inch mini straighteners are extra compact and make it easy to get close to the roots, so I can recommend this size for extra short styles. However, 1" plates give you more versatility and work quicker while also offering you enough room for maneuver.
Is ceramic or titanium better for your hair?
Both materials have their pros and cons. Ceramic (not ceramic-coated) plates are recommended to those with fine and/or fragile hair as they are associated with the lowest risk of scorching. By contrast, titanium heats up quicker and holds higher temperatures, although with even heat distribution, which makes it great for coarse locks.
How do you use a flat iron on short hair?
Remember to always dry your hair completely before straightening or curling it with a flat iron and use a heat protectant. You can use alligator clips or ties to move specific strands out of the way while you are working on others. Don't forget about the crown and back sections and proceed generally as you would on long hair.
Short Hair Friendly Flat Irons: Winding It Up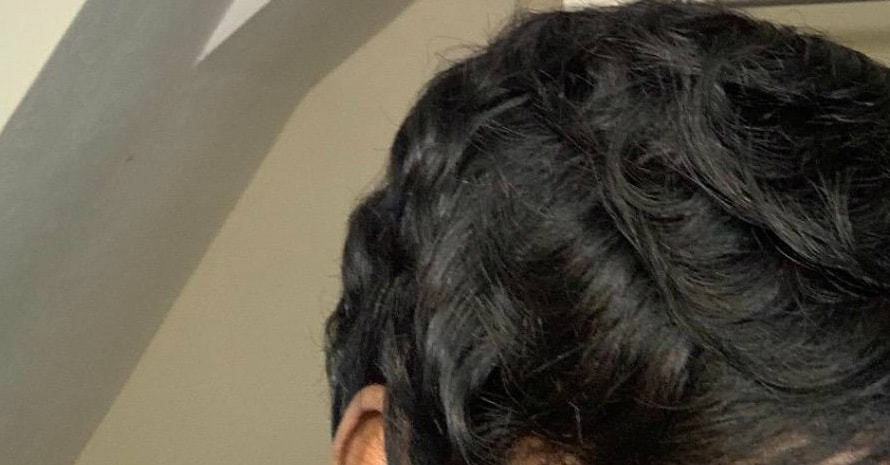 While it's mostly plate size and overall dimensions that make a hair straightener appropriate for shorter hairstyles, there's a number of other important features to take into account.
I highly recommend RUSK Engineering Heat Freak Professional Str8 Iron as a versatile, efficient, and safe styling tool that comes at a moderate price and leaves you with a salon-worthy hairdo. However, you are free to choose an alternative if you have a more specific priority.
What's the most difficult thing about styling short hair for you? Tell us in the comments section!
Last update on 2022-12-11 / Affiliate links / Images from Amazon Product Advertising API