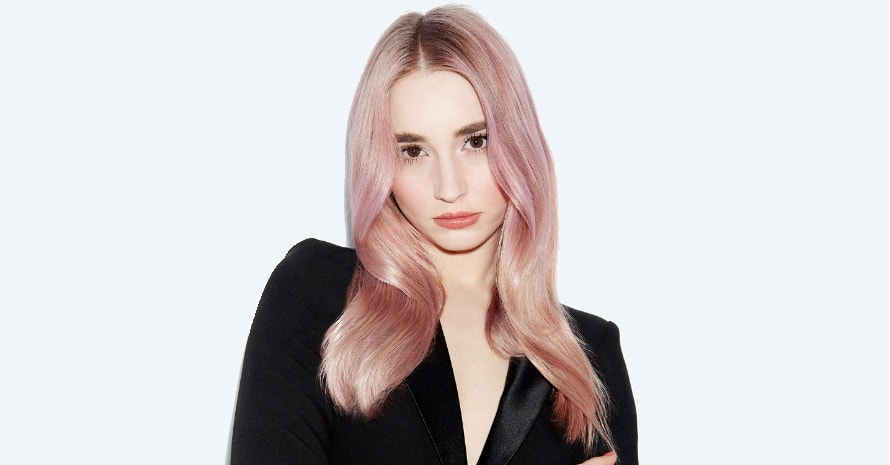 Every person looking for a hair straightener faces an incredibly wide range from a wide variety of manufacturers. An undisputed leader in the beauty industry is a British ghd company. I have tested their products, examined technical characteristics, and their effectiveness in detail to write the best ghd straightener reviews.
The devices I have chosen really let you straighten even very unruly and curly locks to a perfectly smooth style. And besides, they take care of your hair, as the brand tries to introduce innovative technologies into each of its products.
Top 5 Best ghd Straighteners Reviewed
ghd Gold Straightener — My Top Pick
ghd Platinum+ — Premium Pick
ghd Classic Original IV — Best for the Money
ghd Glide Flat Iron
ghd Max
ghd has lots of different hair styling tools and products (for instance, hair dryers from ghd are as popular as their straighteners). Therefore, even if you decided on a company, it could be difficult to choose the model that suits you. To save time, read my comprehensive reviews.
1. Top Pick: ghd Platinum+
The company positions the Platinum + model as the first smart styler in the ghd hair tools line. To create it, they use state-of-the-art technologies. Unfortunately, the disadvantage of such know-how is its rather high cost.
Technology type
Ultra-zone technology is an improved version of dual-zone. Two thermal sensors check the plates heating 250 times every second.
The device also can recognize the thickness of your curls and the speed of your work. Using this data, it adjusts accordingly to reduce hair damage by up to 70% and increase its shine by up to 20%.
Heat settings
As with all straighteners, this model has only one heat setting. The appliance heats up to 365°F in a record 20 seconds. Such temperature is perfect for your hair: it is not too high to damage the locks but not too low to degrade the styling quality.
Plates material
The plates are made of ceramics and are 1 inch wide. Their perfectly flat surface allows you not only to straighten your locks but also to create charming curls.
The design of this device is somewhat different from other models. It is made in a wishbone shape that ensures your strands do not get stuck in the grip attachment points.
PROS:
Adjusts to the thickness of your hair;
Reduces damage to curls;
Unique design.
2. Runner Up: ghd Gold
In my opinion, ghd Gold is one of the best ghd hair stylers overall. With it, you get excellent quality at an affordable price. In design, it is in many ways similar to all other models of the brand: an elongated rounded barrel, with which you can both straighten and do gold waves.
Technology type
This product features dual-zone technology. It means that it is equipped with two sensors. They regularly check straightener temperature to maintain constant warmth throughout the styling time. They also ensure uniform heating of the plates over the entire area.
Heat settings
The straightener heats up to 365°F within 25 seconds. There is only one temperature setting here since this heat is most optimal for styling locks.
This lets you achieve an excellent result without damaging your hair structure and losing color. If you forget to turn off the device, it will automatically go into sleep mode after 30 minutes of inactivity.
Plates material
The plates have a smooth ceramic coating. They warm up evenly, glide gently, and add shine to your locks.
Besides, they are not firmly attached to the body but float, providing a smooth glide through your hair without additional effort on your part.
PROS:
Dual-zone technology;
Floating plates;
Glides on easily;
Suitable for frequent use.
CONS:
Its handle can get a bit warm.
3. Best ghd Flat Iron for the Money: ghd Classic Original IV
Cheaper doesn't mean worse. And the ghd Classic Original IV model proves it. For a very affordable price, you get a device of excellent quality, which regularly wins awards at international beauty contests and is popular among stylists from all over the world. By the way, it is one of the most lightweight models of the brand.
Technology type
This appliance uses a patented ceramic heating technology. As you know, it is a fairly budget option, which, at the same time, takes good care of your locks.
The device is suitable for all hair types; however, in my opinion, for treating unruly curls, more advanced models are better.
Heat settings
The straightener maintains a temperature of 365°F. But to reach it, it takes it 30 seconds. It is slightly more than the newer ghd models, but still much better than other manufacturers' tools.
You will still get great styling; you just have to wait a bit. After 30 minutes of inactivity, the device automatically goes into standby mode.
Plates material
The plates have a smooth ceramic coating that heats evenly and retains heat well.
The barrels' rounded shape allows you to create curls or slightly curl the ends of the locks. The plates float lightly for a soft glide over your hair.
PROS:
Necessary functions only;
Inexpensive;
Lightweight.
CONS:
Heats up a little longer.
4. ghd Hair Straightening Brush: ghd Glide
If you prefer the simplest approach to styling, then ghd Glide definitely deserves your attention. It combines the functions of a regular paddle brush and a straightener. With it, you do not have to divide your hair into strands and process each of them, which significantly saves time.
Technology type
As with the previous model, it uses ceramic technology. However, to complement it, the manufacturer added an ionization function.
Negatively charged ions minimize heat damage by preventing the locks from drying out and also relieve static electricity. Thanks to this, even unruly hair looks smooth after using this tool.
Heat settings
This device also heats up to 365°F, so be careful when using it and only hold on to the handle. Of course, it can be used as a regular brush without heating. Don't worry if you accidentally leave the tool on: it will automatically go into sleep mode after 60 minutes.
Bristles material
The bristles have a ceramic coating that conducts heat well. In this comb, they are placed quite dense and have different lengths. It is so that you can process a large section of hair with just one stroke.
Therefore, it is important to regularly clean your brush, which may not be as easy to do as smooth straightener plates.
PROS:
Two-in-one;
Smoothes hair perfectly like a straightener;
Easy to use.
CONS:
Might be not that easy to clean.
5. Good Hair Day Straightener for Thick Locks: ghd Max
The ghd Max model deserves special attention. It is designed to make styling easier for those with very thick or long locks. Despite this specialization, it doesn't cost more than the very first model on my list. Thanks to the heating plates' increased width, you can style even the curliest and unruly hair without any problems.
Technology type
It uses ceramic heating technology, traditional for most ghd devices. Heat is evenly distributed over the plates' entire area, and the temperature is kept constant throughout the whole operating time.
Heat settings
Like everything else on my list, this straightener heats up to 365°F. Although the manufacturer claims that this temperature is ideal for styling, some people with thick hair prefer higher temperatures.
Unfortunately, there is only one setting available here. It takes a little longer to heat up (30 seconds), but it is a perfect time for this size plates.
Plates material
The ceramics, the most commonly used hair tool material, provides a soft glide and healthy, beautiful shine. The plates are 2 inches wide, twice the size of other straighteners from the brand.
With this appliance, you can style thick or very curly hair quickly, while with usual tools, it would take much longer.
PROS:
Ideal for thick and long hair;
Increased plate width;
Reasonable price.
ghd Straightener Buyer's Guide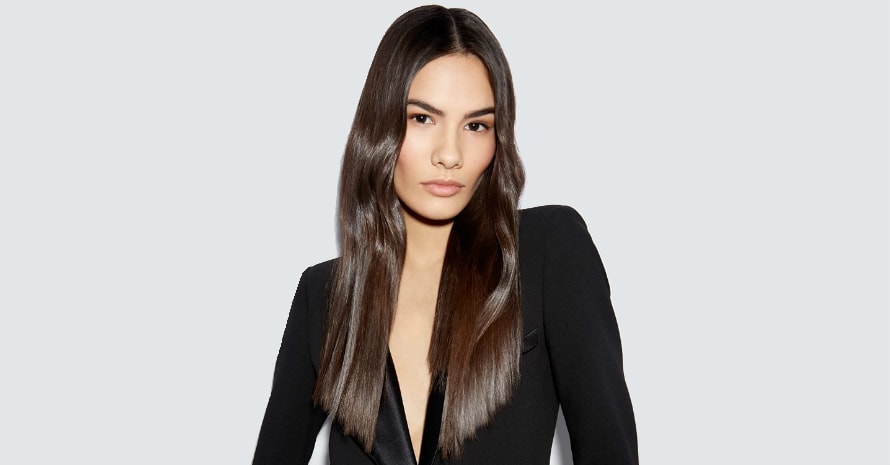 Many experts dispute which brand produces the best hair straightening tools, e.g., ghd vs chi. In my opinion, the result of ghd is much better.
As you can see, each of its models is distinguished by special technologies that make the styling process more efficient. Now that you have read my personal rating of this brand's tools, I would like to move on to the ghd straightener comparison.
ghd Classic Straightener vs Gold vs Platinum
It is worth saying that every ghd product is of excellent quality. So whichever model you choose, you can be sure of your hair's excellent styling and health.
However, of course, devices from different series differ from each other. Although one of the first models ghd classic copes well with its task, it does not have specialized technologies inserted. It is a very lightweight, easy-to-use device and a great option for those looking to save money. When comparing a ghd classic styler vs professional one, the latter costs more.
ghd gold is a more advanced version of the original product. It is distinguished by two sensors located under the plates. This finding allowed manufacturers to create a tool that heats evenly along its entire length and maintains heat effectively. It is versatile: suitable for all hair types and, most importantly, for daily styling.
Looking for even more innovation? Then you should pay attention to ghd platinum. It is one of the most tricked-out models of the brand. Two thermal sensors help maintain even heat, while a special function recognizes your hair thickness and styling speed.
Because of such smart technologies, of course, the price of the final product also rises. This model is one of the most expensive in the ghd tool line.
How to curl hair with a ghd straightener
With a ghd straightener, you can create different wavy hairstyles, for example ribbon curls. Remember that you should process only dry strands. It is important to use thermal protection to make styling fine and save your locks' health. When curling, the iron touches the hair almost along its entire length, exposing it to high temperatures.
After applying your heat treatment, divide your hair into several sections. Take a small strand from one part, clamp it vertically with a straightener at the roots or slightly below. Move down the curl slowly, turning the tool.
Treat each lock gradually, without holding the device in one place for a long time. Fix the result with a hairspray.
ghd Straighteners FAQ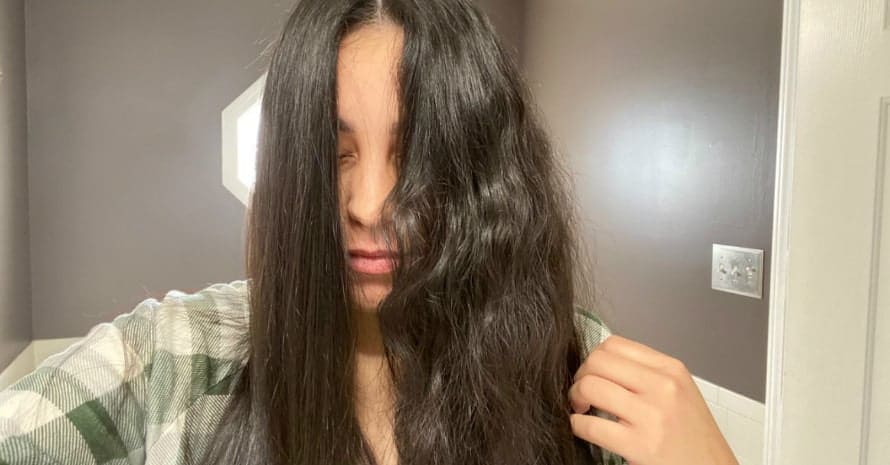 This section contains answers to the most frequently asked questions about ghd products that my readers ask me.
Where are ghd straighteners made?
ghd is a UK brand. All products are also assembled in the UK. According to the manufacturer, they have their own laboratory, which is engaged in scientific research in the field of thermal effects on hair.
How long do ghd flat irons last?
The company provides a two-year warranty for most of its devices, and for some modern models, it is increased to three years. Of course, the lifespan of a product depends on how often you use it. According to statistics, on average, ghd straighteners last up to 1000 hours of work.
What does ghd mean?
ghd is an acronym that stands for "good hair day." With this name, the company wanted to show that every person can do a day of beautiful hair on their own, without visiting professional salons.
How to clean ghd ceramic plates?
To avoid damage to the instrument and uneven heating, clean it regularly with a soft cloth. Do not use any abrasive products or press hard on the plates. Use cotton swabs to clean hard-to-reach areas. If you also use your straightener to make curls, do not forget to clean its body as well.
Use the Best ghd Flat Iron for Beautiful and Healthy Hair
Many professionals will confirm my opinion that ghd makes the best styling tools. I hope you will also see this by reading my ghd hair straightener reviews. The brand tries to improve itself regularly and develops and implements more sophisticated technologies into its devices.
However, even their old classics are the best in their niche. In my opinion, the ghd Gold model is the golden mean: new technologies at an affordable price.
Do you use a ghd hair straightener? If so, which model do you prefer? Please share your tips for perfect styling with other readers and me!
Last update on 2022-12-11 / Affiliate links / Images from Amazon Product Advertising API