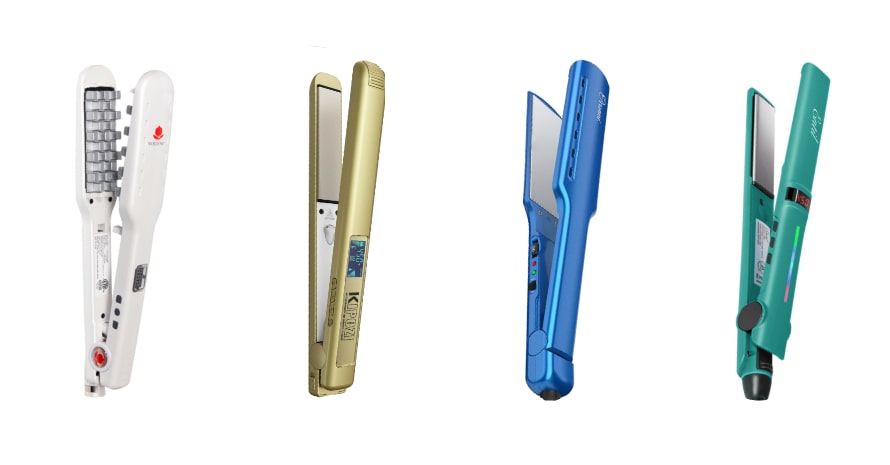 Hi there! It's Monica once again. Today I would like us to take a look at the various options available when it comes to the care and maintenance of thin, delicate hair.
Many people with such kind of hair usually experience a lot of problems while trying to maintain their hair. These range from hair burn, hair fallout, to burn injuries (for those with fine short hair), and many other mishaps.
Unfortunately, a lot of people do not know where to find the best flat iron for fine hair. In most cases, it is usually a gamble that involves a lot of trial and errors in order to discover what works for your specific hair needs. Nevertheless, you do not have to undergo such kind of torture while looking for the perfect flat iron for fine thin hair.
Pros
The dual-zone ceramic technology
Highly efficient in adding volume to thin hair
There is an option to save your favorite temperature
Top Pick
Pros
The dual-zone ceramic technology
Best for Volume
Pros
Highly efficient in adding volume to thin hair
Budget Pick
Pros
There is an option to save your favorite temperature
With professional guidance and tips, you will be able to easily buy the ideal tool depending on your natural hair type. The following is a curated list of some high-quality hair straighteners that you can use on your hair:
7 Best Flat Irons for Fine Hair
GHD Gold Hair Straightener
Voloom Classic 1 ½ Inch
BaBylissPRO Nano Titanium Straightening Iron
Kipozi 1-Inch Pro Nano-Titanium
Ovonni Nano Titanium Hair Straightener Dual Voltage
Entil Hair Straightener with 1 Inch Ionic Ceramic Titanium Plates
CHI G2
1.GHD Gold Hair Straightener: Professional Tool for the Best Results
Fine hair requires the most careful and delicate care. And this hair straightener from a new GHD Gold product line does its job perfectly. If you have naturally thin and fluffy hair or have damaged it as a result of dyeing and other chemical procedures, you can safely choose this device. Laboratory and real-world user testing have proven that hair is smoother, healthier, and shines after using it.
The tool warms up to 365°F within 25 seconds. It is the most optimal temperature so that your hair does not receive unnecessary heat stress. At the same time, the manufacturer used a special technology with two sensors, which gives excellent results even at low temperatures.
With it, you do not have to process the same strand several times; just one move is enough to make perfectly even hair.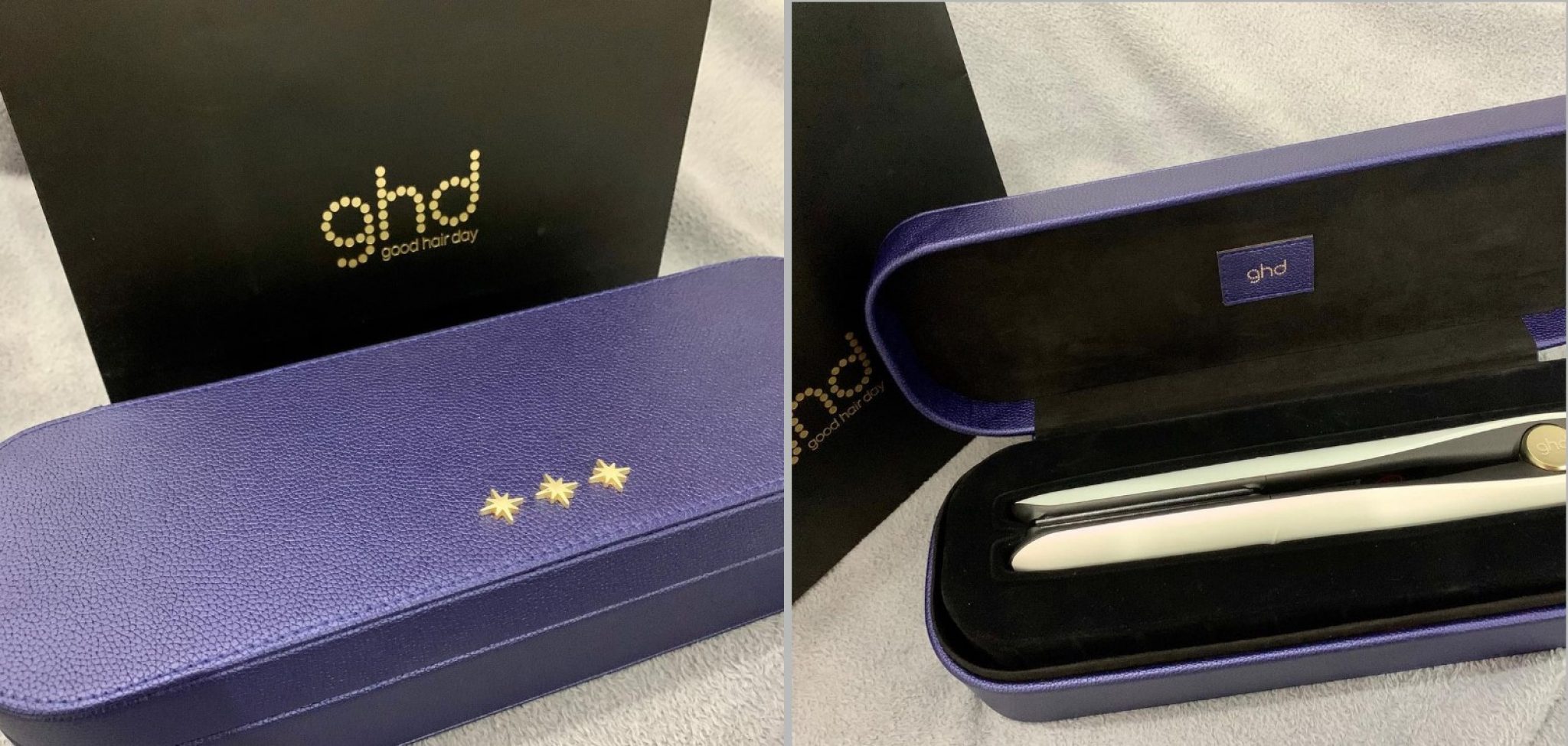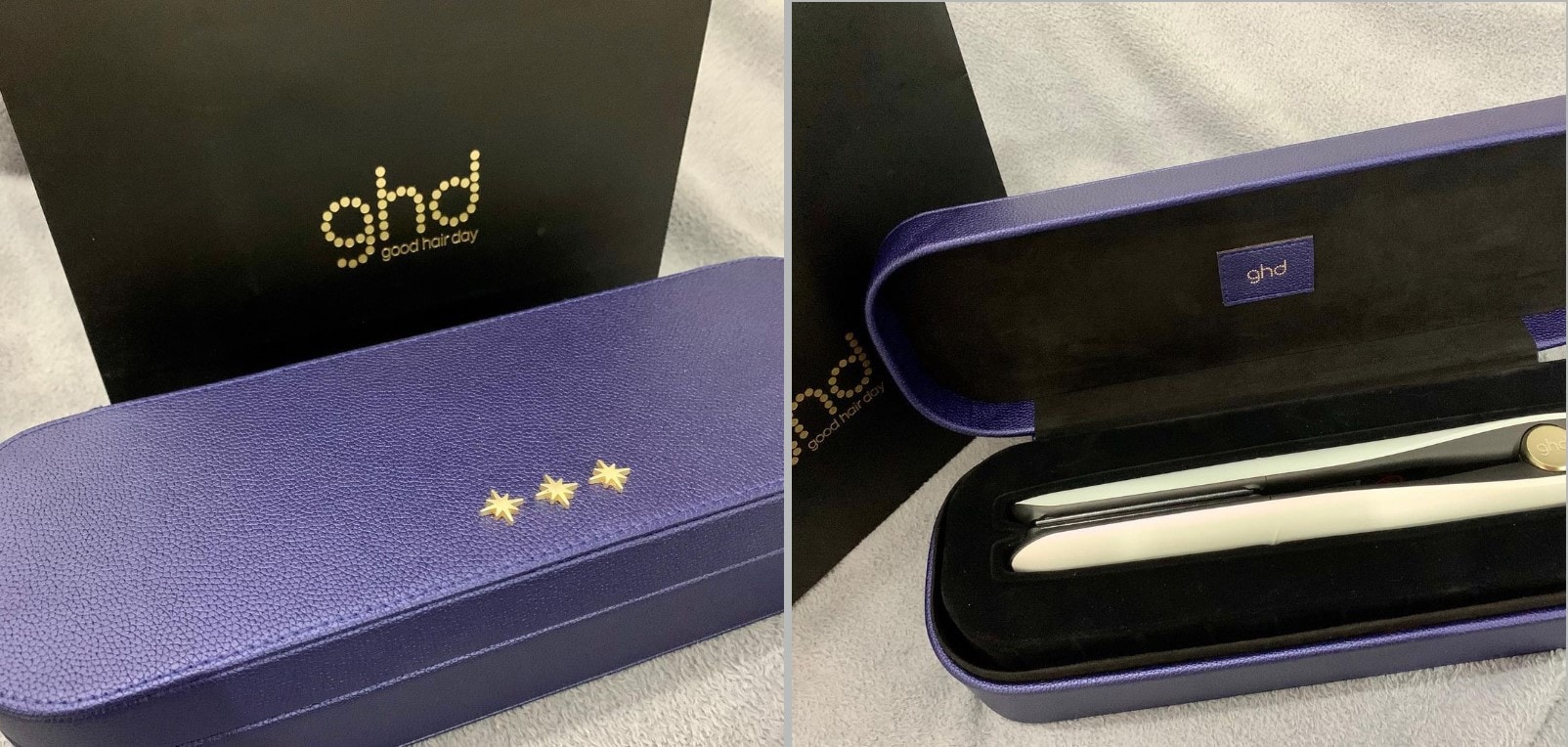 What I especially like in this item is its design. Compared with many other models, this device has a more rounded shape. It is good because your hair will not get tangled, get stuck in body parts, and get additional damage.
---
PROS:
Dual-zone technology;

Universal voltage;

Rounded design;

Sleep mode after 30 minutes;

Swivel cord.
---
2. Voloom Classic 1 ½ Inch: Best Flat Iron for Fine Frizzy Hair

Are you among those who are worried or are unsure of how to care for thin hair that is extremely tender? Or perhaps you fall within the category of those who believe that flat irons are only meant to straighten or style the hair, and not to enhance its volume.

Whatever the case, it is crucial to understand that the volumizing irons can add volume in addition to injecting a unique aura into your style. This innovative device does not function like a waver or a crimper; nor is it in any way related to such in terms of its basic description.

But amazingly, the Voloom Classic flat iron can perform both functions. The only downside to this is that you must be very meticulous while waving or crimping your hair.

Any slight error can lead to things going south. The main reason for this lies in the design of the volumizing iron. The manufactures seemed to be in a bit of a hurry while designing this device.


Nevertheless, this flat iron comes in handy, especially when trying to decide on what action to take on your hair. It is arguably the best iron for fine hair in terms of creating jazzy & funky hair designs.

What's more, you do not require doing any complex or tacky maneuvers to attain the desired results.

The Voloom Classic Flat iron has been designed to be very comfortable and easy to operate. Just place it on the hair for a couple of seconds. After that, take it off and place it on another part of your head. Repeatedly undertaking this action creates patterns on your hair.

There are a ton of amazing features delving into the tech aspect of this tool. First, this hair straightener/volumizer can convert the negative ions within your hair into positive ions!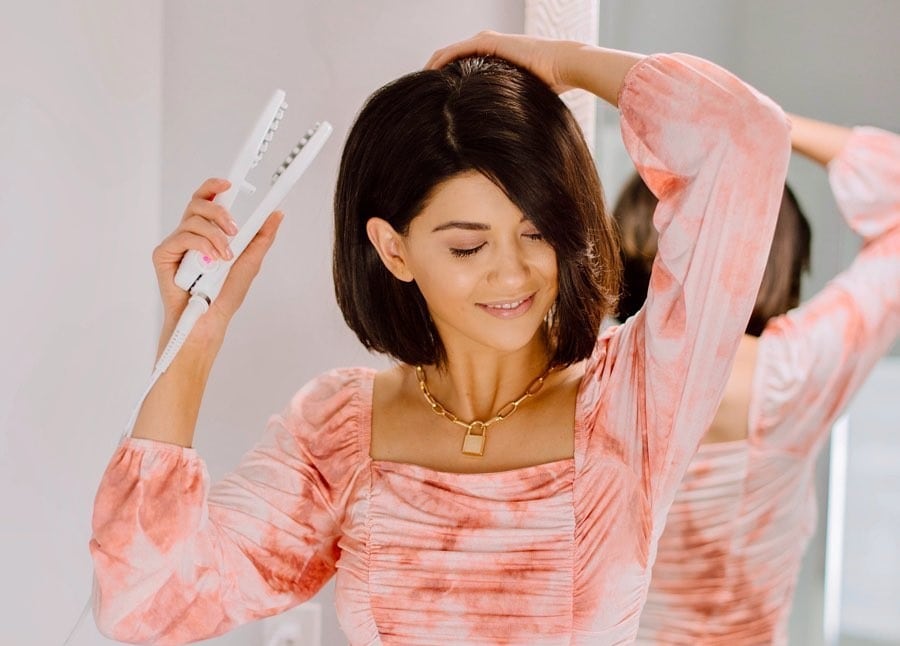 Another reason why you should go for this volumizer is that it is suitable for both amateur and professional use. Salons and spas can greatly benefit from the Voloom Classic 1 ½ inch volumizing hair iron. For the ultimate relaxation and independence, grab one for yourself.
What this portends is that your hair will be freed from any frizz. This is a technical process in which the thin and delicate coating of the ceramic enables the flat iron to heat up much faster than you would expect. This is due to the inbuilt PTC heater that takes care of everything along the way.
---
PROS:
excellent for those with medium and short hair;
highly efficient in adding volume to thin hair;
the ability to create patterns & designs on your hair;
rapid heating technology saves you time;
has a lock/unlock switch for enhanced safety.
CONS:
the iron design heats up too early requiring meticulous usage while waving & crimping hair.
---
3. BaBylissPRO Nano Titanium Straightening Iron: Ultra Lightweight Device for Professional Styling at Home
BaBylissPRO is perhaps one of the most famous manufacturers of hairdressing equipment in the world. Its Nano Titanium Straightening Iron gently cares for fine hair, smoothing it out and leaving it shiny. If desired, you can use it to create beachy waves.
You can choose between different plate widths (from 1 inch to 2 inches). Each plate is 5 inches long to handle even wide strands of hair. Regardless of the chosen width, the device will still be ultra-thin and lightweight, so it is convenient to take it anywhere. Unfortunately, the package does not include a case; you will have to purchase it yourself.
The tool heats up to a maximum temperature of 450°F in less than half a minute. Of course, you can set a lower temperature so as not to overheat your hair and even save the most suitable settings for you. The ultra-smooth plates glide gently through the hair without pulling or damaging it. They conduct heat efficiently and heat up evenly, providing excellent results even on thick strands.
---
PROS:
Elongated plates;

Warms up quickly;

Even heating;

Very lightweight;

There is an option to save your favorite temperature.
CONS:
Blue body-color;

No closing mechanism;

A bit pricey.
---
4. Kipozi 1-Inch Pro Nano-Titanium: Best Budget Flat Iron for Fine Hair
When using the Kipozi flat iron 1-inch Pro Nano-Titanium, you will never know anything called pain. This tool has been professionally designed to ensure maximum comfort during use. The Kipozi Pro is considered an efficient flat iron for fine thin hair that caters to the comfort of both the client and the hairstylist. It is one of a kind.
Just as the name suggests, the Kipozi flat-iron comes with Nano-titanium plates measuring 1.75 inches, in addition to an LCD. In case you have never used it before, do not fret. Using this product does not involve a steep learning curve. This product comes with a simple user guide that will guide you through the operation steps.
The wide plates enable you to access larger swathes of hair at a go. This is so much, unlike other flat irons. As such, you get to save a lot of your energy as well as time. Even as a soloist, you can serve more clients within a relatively short time.
What's more, the top-grade titanium plates dissipate heat evenly, thus increasing the probability of attaining an immensely silky and lustrous hair look. This tool flawlessly traverses through the hair leaving a stylish and sparkling appearance. What's more, you can also get to curl your hair using the Kipozi Nano-Titanium; a job that could previously only be accomplished by using two different devices!
This hair straightener comes with a myriad of heat settings. This allows you to vary the temperature according to the type of hair he/she is working on. The floating plates will make you sure that the overlying heat does not destroy your hair and greatly eases the straightening process.
The temperature lock feature also prevents spikes in temperature. As such, you can rest assured that the beauty of your hair will be maintained.
The maximum operating temperature for this tool is 450 degrees Fahrenheit, while the minimum is 170 degrees Fahrenheit. Upon activating the temperature lock, the tool will operate just as you want it to. However, when it is hot but idle, it automatically drops its temperature, eventually shutting down.
This ensures that you do not waste energy. The Kipozi Pro has highly durable insulated handles that have been artfully crafted to prevent any burns on your hands.
---
PROS:
comes with a velvet box to make storage simple;
does not cause any pain or damage to hair;
quick and efficient heat dissipation;
adjustable temperature settings for different types of hair;
the temperature lock feature prevents accidental temperature changes;
automatic shutdown during the idle state to save power.
CONS:
One must read the instruction manual to understand its operation;
The wide plates might make the device difficult to use in certain hair types.
---
5. Ovonni Nano Titanium Hair Straightener Dual Voltage: Your Flat Iron for Fine Damaged Hair
The ¾ inch Ovonni Nano Titanium Hair Straightener Dual Voltage is another excellent choice when it comes to attaining arrow-straight hair. Its principal selling point is embedded in Nano Titanium Technology.
This innovation is highly crucial in maintaining healthy natural hair. Thanks to the titanium plates, the heat will be evenly distributed across the plates rapidly. The equal spreading of heat is one other factor that prevents your hair from heat damage.
That is not all; this tool is unlike other typical straighteners. It has been equipped with drying vents in order to achieve improved styling. So, how does this work? Drying vents have been strategically incorporated into this tool in order to allow quick evaporation of vapor from the hair, thus achieving an attractive straightening procedure.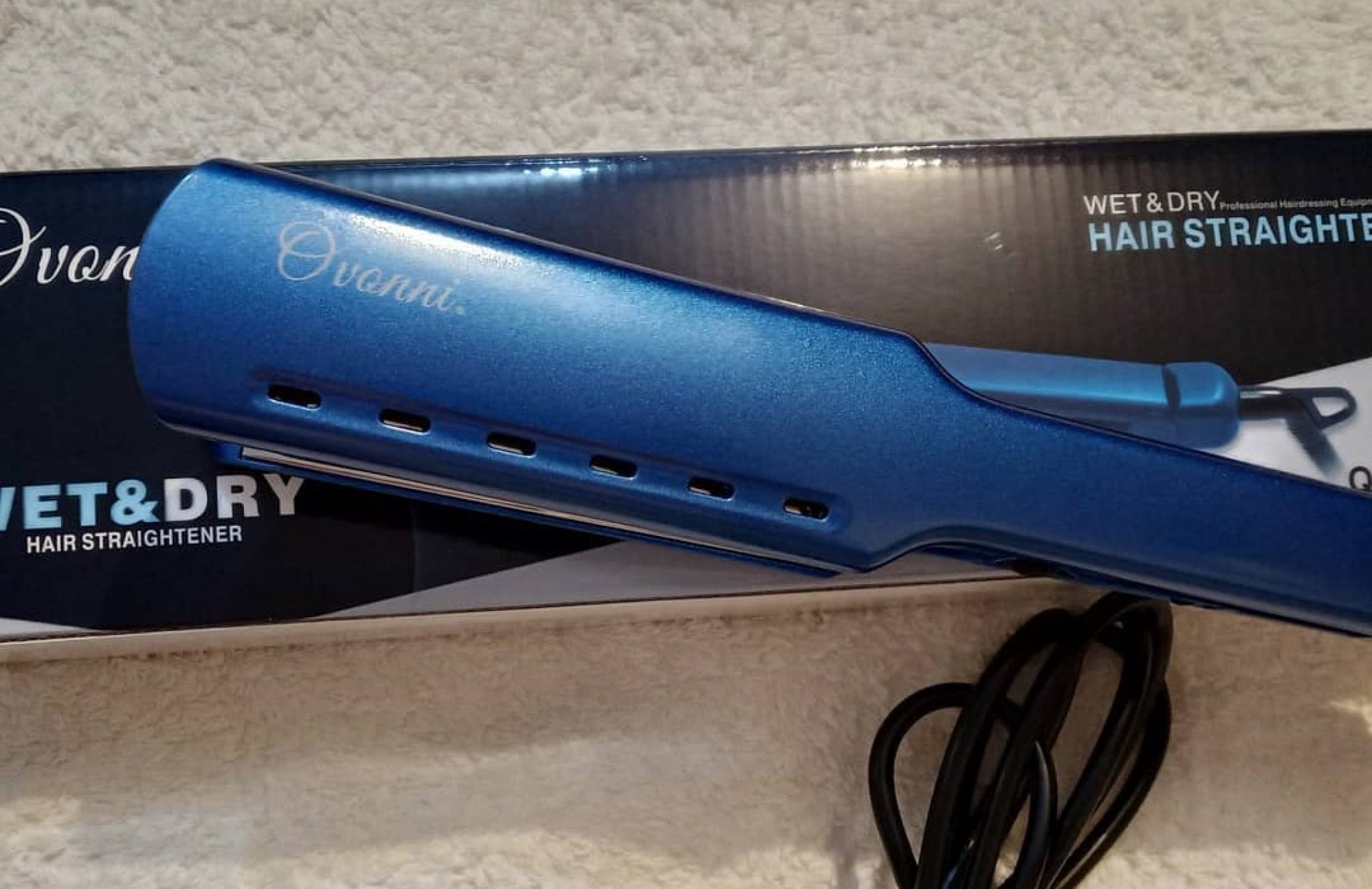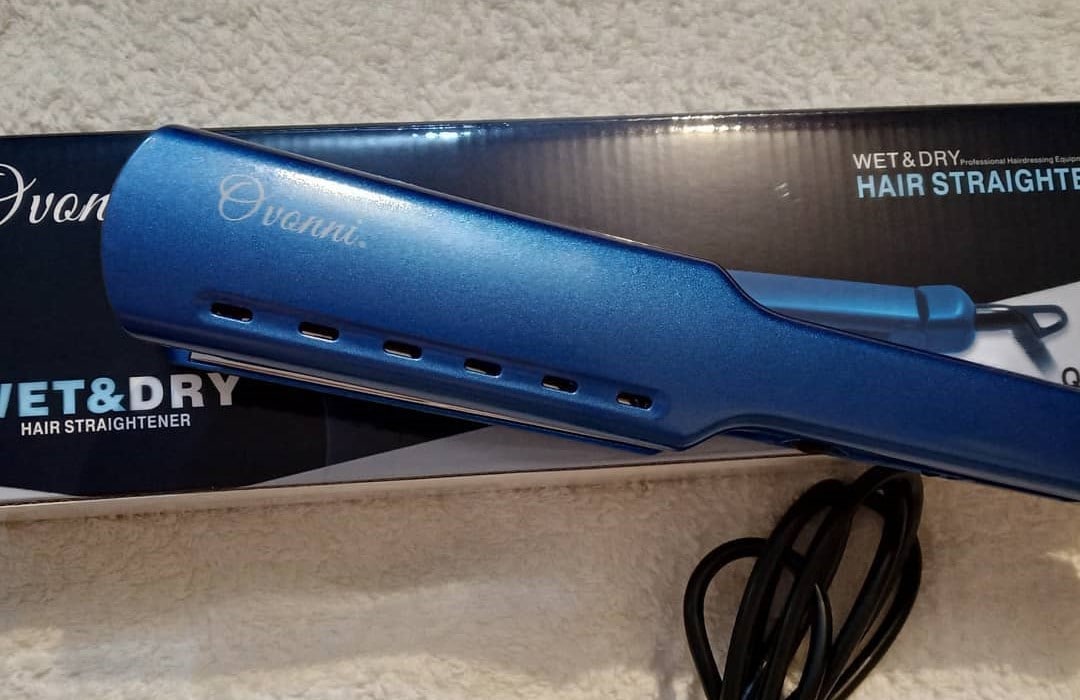 The cutting-edge MCH heaters enable the iron to gather heat quickly in a time span of about 18 seconds. This can enable you to get better results & spend less time compared to most PTC straighteners. Its temperature controls range between 300 degrees Fahrenheit to 450 degrees Fahrenheit. This makes the Ovonni Nano Titanium Hair straightener ideal for all kinds of hair.
Temperatures between 300-335 degrees are suitable for fine/normal or thin hair. The heat that ranges between 375-450 degrees should be used on thick and coarse hair. Ultimately, this device will leave your hair with a healthy and polished look, especially after you have found the recommended heat setting for your particular hairstyle.
Though it is nowadays becoming a common feature within the flat iron category, the auto-shutdown is both a safety and power-saving feature that prevents accidental burns and wastage of energy. The Nano-Ceramic straightener automatically shuts down after one hour of non-use while powered.
The Dual Voltage that shifts between 100-240V, making it a worldwide tool that you can carry with you during your international journeys. Better still, the manufacturer has offered a two-year warranty in addition to a one-year replacement window. They also have excellent customer care that you can contact any time you need help on a given issue related to the tool.
---
PROS:
incorporates Nano Titanium technology for the maintenance of even temperatures;
the drying vents enable improved styling;
instant heating for time-saving and better ironing;
variable temperature for all types of hair;
auto shutdown for safety and reliability;
dual voltage support;
its price point offers a satisfactory value for money.
CONS:
does not cool down as fast as many other brands;
the smaller size means you have to spend more time while working on your entire hair.
---
6. Entil Hair Straightener: One of the Best Flat Irons For Fine Hair, Comfort, and Style
Doesn't it feel great to have straight, smooth & silky hair throughout? Well, modern technology has enhanced the availability of hundreds of flat irons in the market. As such, you can easily attain frizz-free hairstyles without much hassle. However, most hair straighteners consume a lot of effort and time to give you a supermodel-like look.
Now, this is where the Entil Hair Straightener Flat iron comes into play. What's more, it does not result in any damages to your hair. This flat iron is Arcadia colored & provides you with both fashion and elegance.
This flat iron was created to offer a cool vibe and has a very delicate look. This makes it ideal for stylists and girls. The drawstring storage crafted from velvet enables you to travel with it easily. This straightener is very easy to switch on and off.
You only need to long-press the power button. Instead of a PTC heater, the Entil iron comprises the MCH heater. This type of heater has more merits compared to the PTC. It only needs 30 seconds to reach a temperature of about 3950 Fahrenheit. This makes it approximately 30 percent faster than the PTC heater.
In addition to the above mentioned, the MCH heater assists you to rapidly style your hair with a small temperature difference in between. An Emerson fuse offers extra safety in comparison to other hair stylers that come with a similar MCH heater.
The 98.5- inch cord can assist you to easily straighten your hair without having to worry about whether or not it will reach the desired distance. One other important thing to note while using this device is that you should treat your hair before use. Available treatment options include anti-frizz sprays, hair serums, or any suitable hair care products to ensure that your hair is protected from heat damage.
---
PROS:
elegant look and feel;
made of highly durable material;
rapid heating and cooling for convenience and safety due to the more efficient MCH heater;
easy to operate;
emerson fuse adds extra safety;
global universal voltage.
CONS:
to reap the maximum benefits of this tool, you might need to use expensive conditioners.
---
7. CHI G2: Top-Rated Flat Iron for Fine Hair within the CHI Brand
This titanium infused ceramic flat iron has a lot to offer. This brand is the inventor of flat irons and has continuously provided quality offerings for over two decades. Straightening your hair using this tool is very easy, safe, and quick. This ceramic flat iron is undisputedly the best chi flat iron for fine hair.
The CHI brand is famous for fulfilling women's desires to attaining a parlor's appearance. What's more, the brand has the best and biggest range of straightening irons. This offers you confidence by fixing your bad hair within a couple of minutes.
CHI G2 flat iron 1 ¼ inch offers a sleek design in addition to advanced technology. This combination of the latest titanium and ceramic technology prevents damage to your hair plus infusing a lasting shine to it. The device is safe for different hair types and leaves your hair soft, smooth, and silky. What's more, the titanium and ceramic plates enhance its durability and ability to withstand unfavorable handling or rough conditions.
Titanium is a perfect heat conductor. As such, it gathers heat very fast and saves you a lot of time. You only need to wait for 40 seconds for it to attain the maximum temperature. What's more, the device can also retain its heat for a longer period compared to other brands. The CHI G2 Titanium & ceramic flat iron can raise its temperature up to 425 degrees Fahrenheit.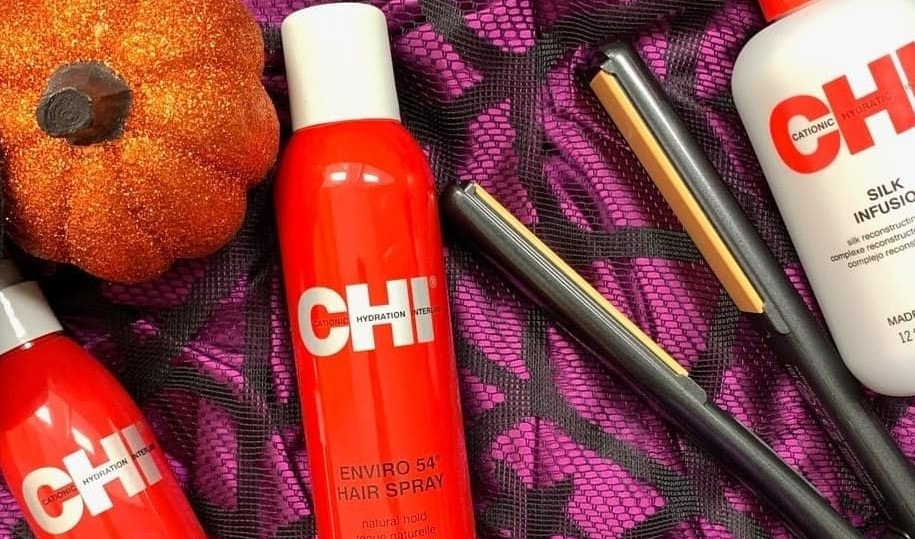 When you purchase this device, you can smartly regulate the temperature. The CHI G2 Ceramic & Titanium hairstyling iron has an LCD color-coded screen that informs you of the temperature at which you are operating. Depending on your hair type, you can easily adjust the temperature to avoid the destruction of your hair as well as injuries through burns.
The dual voltage capability also enables you to travel with it anywhere around the world without the fear of burning it with high voltages. This styling device makes the hairstyling process much more fun than other tools. It offers a myriad of hairstyles at your disposal.
You can make straight curls, bend your hair or even flip it- all through one single flat iron. You only need some element of creativity, and you will be on par with some of the most famous hairstylists within your locality.
The CHI G2 digital Titanium Hair Styler will cost you an average of $159.95. But you can check out the Amazon online store for better deals. This price is worth the investment even though it is considerably high. A titanium build enhances its durability while the ceramic material enables heat to accumulate the heat rapidly.
For a summary of both the good and bad aspects of this device, take a look at the table below:

---
PROS:
versatile temperature regulation options;
dual voltage support for international travel;
sleek design that is easy and comfortable to use;
ability to style hair in different patterns;
rapid heating for quick use.
CONS:
the high cost of purchase;
lacks the option to switch off automatically.
---
Commonly Asked Questions about Hair Straighteners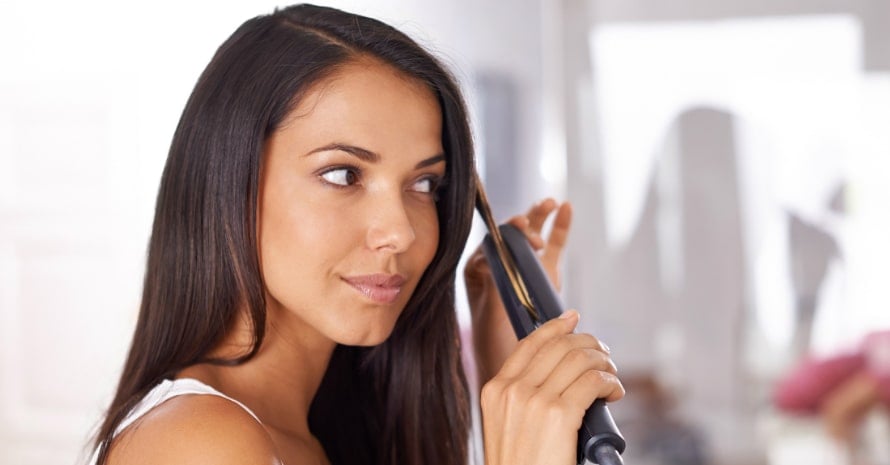 Most women, who flat-iron their hair, usually ask a myriad of questions. Mostly about how to choose the right flat iron for fine hair? There are also numerous other questions that people normally asked due to either anxiety or curiosity. Below are some of them:
What are the factors to look at while selecting the best flat iron for fine hair?
For one, you need to know the kind of hair you have. Next, select the right plate size in addition to the ideal temperature.
How can I curl my hair using a straightener?
There are various techniques of hair curling and waving you can use depending on the brand of flat iron you resolve to use.
How can I attain the best results that mimic that of a professional hairstylist?
To achieve this, you will need to undertake a bit of practice. The reason is that this all depends on the length of your hair, the temperature you set as well as the plate size of your iron. Try different approaches until you attain the desired results.
Final Remarks on Choosing the Right Flat Iron for Your Fine Hair
The first step before you even think about the best type of flat iron for fine hair is to ensure that your hair is properly treated beforehand. This holds true, especially when you have dry and curly hair. There is a variety of hair products you can go for depending on your budget.
Some hair dryers are ideal for use with moist hair, while others provide moisture. One method of preventing the buildup of unwanted moisture within your hair is to utilize dry shampoo. This will greatly assist in maintaining the consistency of your hair throughout the day.
Finally, go for a flat iron that is within your budget. With modern technology, you can always find a flat iron best for fine hair that works within any budget.
Which brands do you use currently, and would you now like to change them? Share r opinions by commenting.
Last update on 2022-12-11 / Affiliate links / Images from Amazon Product Advertising API