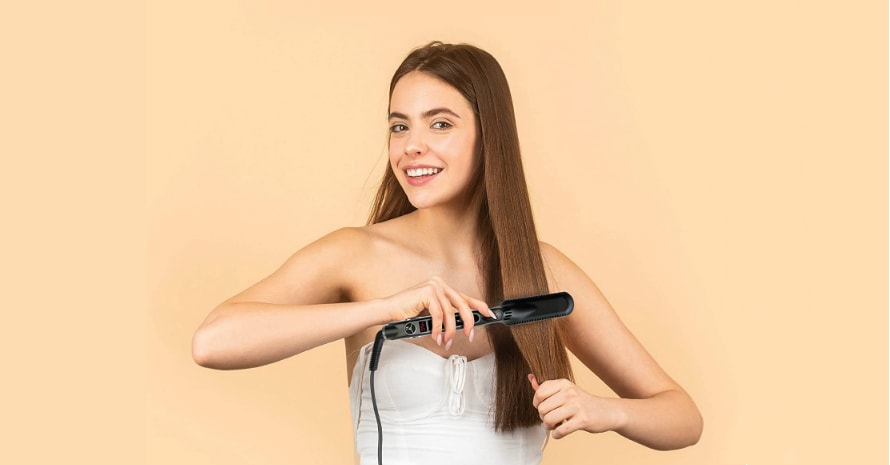 I realized that I needed a reliable dual voltage flat iron when I couldn't use my single voltage model during traveling. Some women can cope without this device on a journey. However, if you have a business trip for a week or longer, the universal voltage straightener will come into play.
According to my experience, the best dual voltage flat iron on the market now is ghd Gold hair straightener. A styling tool for traveling should have compact dimensions but doesn't lose its effectiveness. Good Hair Day uses ultra-zone ceramic technology, which keeps the iron lightweight, providing a shiny and durable effect. I have something more to tell in the reviews below.
Pros
Ceramic plates with ultra gloss coating
Mini and lightweight device
Provides an optimum temperature
Top Pick
Pros
Ceramic plates with ultra gloss coating
Great Value
Pros
Mini and lightweight device
Premium Pick
Pros
Provides an optimum temperature
7 Best Dual Voltage Flat Irons Reviewed
I think traveling is more enjoyable if you don't worry about any possible issue. So, let's choose a trouble proof dual voltage flat iron for international travel.
1. ghd Gold – Best Dual Voltage Hair Straightener
Twenty years ago, three stylists desired to help women around the globe feel attractive not only after visiting a salon but every day. Good Hair Day (ghd) brand's purpose is empowering people to fulfill their ambitions. They produce hot brushes, hairdryers, hair curlers, and other reputable hair products.
Voltage and temperature range
The ghd flat iron has a universal voltage. That means that you need a plug adapter to use it with 240 Volts, but you don't need a converter. It has a built-in transformer for the simpler application. The iron reaches 465 degrees Fahrenheit – the optimal temperature to avoid hair breakage and provide more stable color protection. You need to wait twenty seconds before it heats up.
Size and weight
Because of the size and plate material, the device has a medium weight of 14.4 ounces. Its dimensions are 4x6x5 inches. Thanks to the versatile design, it's convenient to take the flat iron while traveling.
Plates material and additional features
Plates have a standard ceramic construction. As I noted before, they heat up really fast, and the ultra-zone TM technology keeps the same temperature from the bottom to the top all the time. Such a design also provides twenty percent more shining. If you don't use the device for thirty minutes, it will turn off automatically.
PROS:
Universal voltage
Has an optimal temperature
Heats up quickly
Compact size
Ceramic plates with ultra gloss coating
CONS:
Consume more energy than other models
2. BaBylissPRO Mini – Great Value International Hair Straightener
The founder of the BaByliss PRO brand has improved the first-ever curling tong built for the stylists. Since that time, the company has started providing straighteners, hot rollers, curling tongs, and more. A few years ago, they created an extraordinary and successful Argan Oil brand. By the way, the brand offers styling tips for every hair type and other helpful articles.
Voltage range and temperature
I think this BaByliss model is the most fitting for traveling among the other company products. It is a dual voltage mini flat iron. That means the adapter is required if you want to use it abroad. The device can reach a temperature up to 440 degrees Fahrenheit and heats up quite fast.
Size and weight
I haven't called this flat iron mini for no special reason. It really has the most miniature dimensions and weight on this list. The size is 6x1x5 inches, and it weighs only 4.48 ounces. You can easily put it in your bag while traveling or take it to the gym. Thanks to the small size, the device is energy efficient.
Plates material and additional features
The plates are made of titanium with ceramic coated heaters. Titanium keeps the temperature constant, and the heaters distribute the heat through the surface of the whole plate. Besides, such a design reduces the hot spots.
PROS:
Mini and lightweight device
Energy-efficient
Durable titanium plates with ceramic coated heaters
CONS:
The running temperature can be too high for the fine hair
If you're a stylist searching for a dependable tool, ghd Platinum iron is a handy option for you. It is supplied with expert features. However, even if you're not a hairdresser, with this dual voltage device, you will be able to style your hair everywhere and try diverse flat iron hairstyle ideas.
Voltage range and temperature
Like most other ghd models, this flat iron has a universal voltage. Also, it provides the optimum temperature of 365 degrees Fahrenheit. The device heats up in twenty seconds, and the temperature is monitored 250 times per moment for the ultimate results.
Size and weight
As the iron is designed for the salon application mostly, it weighs more – about one pound. It also has a medium size: 1.6 inches in diameter and 11 inches in length. However, even with larger dimensions, it is still favorable to take for traveling.
Plates material and additional features
The plates have a standard ceramic design – also, they have a protective plate guard. A unique wishbone hinge makes your styling snag-free. After the thirty minutes of non-use, the flat iron falls automatically into sleep mode. By the way, the 9 ft cord makes the iron use a lot more satisfying.
PROS:
Provides an optimum temperature
Universal voltage
The heat is monitored all the time to keep the temperature stable
Convenient cord
CONS:
Weighs more than other models
4. CROC Classic – Global Flat Iron for Thick Hair
The products made by the CROC company have been on the market for only fifteen years, but they are known as highly ergonomic and quality professional tools. CROC strives to provide practical solutions. So, their straighteners, irons, and others are user-friendly.
Voltage range and temperature
This flat iron is supplied with dual voltage capabilities (110V-240V). Also, it has a wide temperature range. You can regulate it from 280 to 450 degrees Fahrenheit.
Size and weight
Because of the firm plate material, the flat iron weighs about one pound. It also has a 1.5 inches diameter. Such a design is used mostly for thick and long hair – but with the right temperature adjusted, it may suit fine hair too.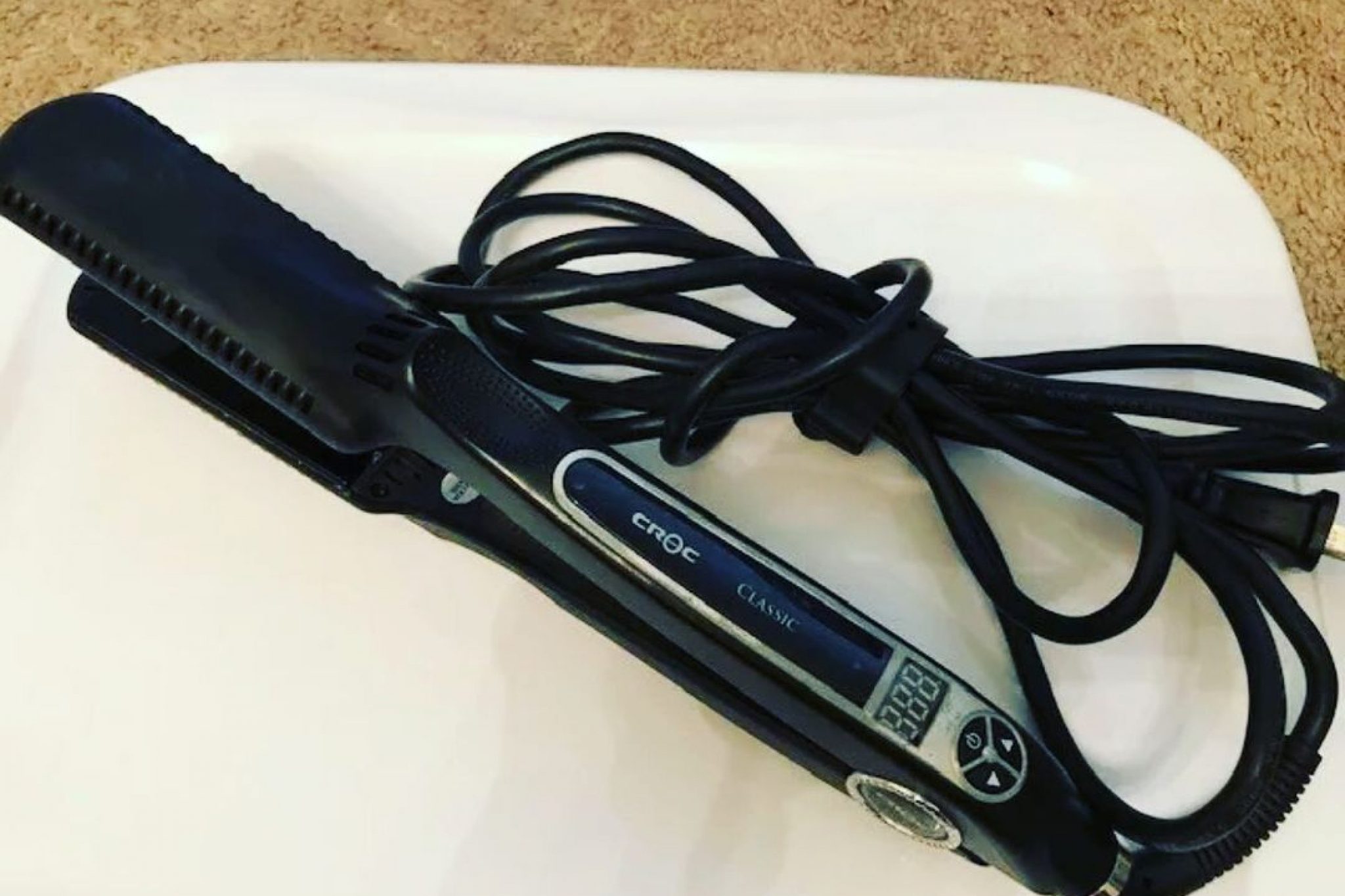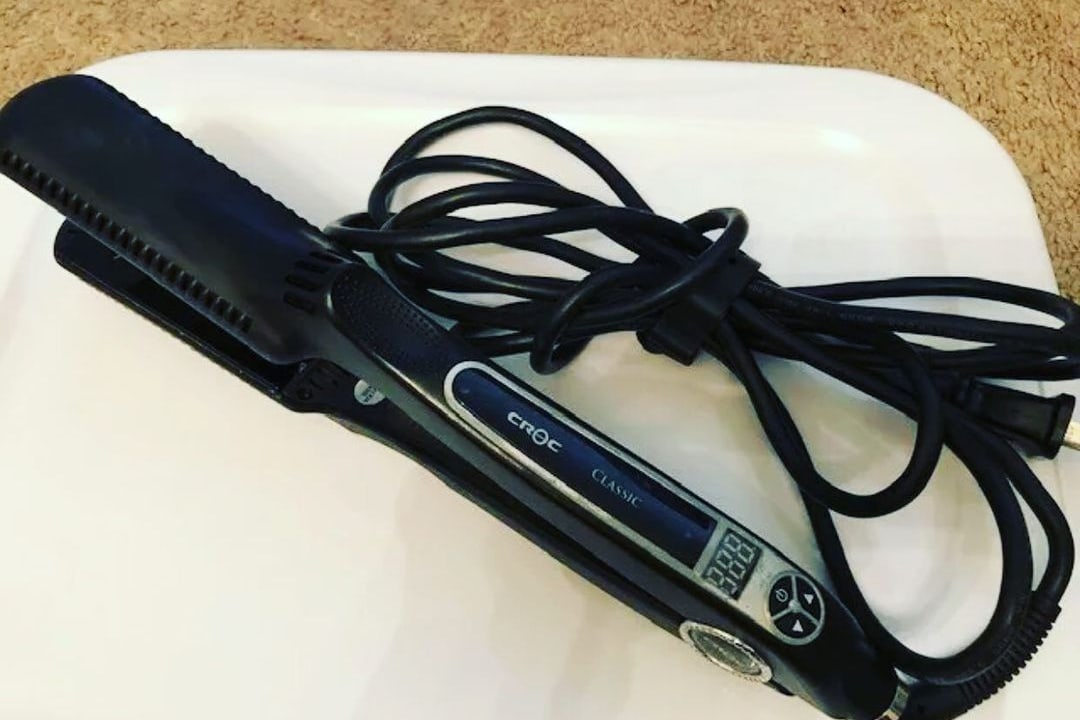 Plates material and additional features
The main iron material is silver titanium, which helps to eliminate frizz during the application. With the built-in ceramic heaters, the temperature will remain stable while you use it. This device shuts up after forty minutes of non-use.
PROS:
Has a wide temperature range
Dual voltage
Perfect for long thick hair
Eliminates frizz
CONS:
Less suitable for short fine hair
5. LumaBella Ultimate – Best Flat Iron for European Travel
In case you're searching for a compact flat iron with smart technology, you should consider LumaBella styler. It is ideal for traveling. And it's not only about the size but about the efficiency and effectiveness.
Voltage range and temperature
It takes thirty seconds for the iron to heat up. You will get three heat settings with a maximum temperature of 410 degrees Fahrenheit. The styler has a universal voltage construction.
Size and weight
The device has small dimensions – but it weighs a lot compared to similar models. Its plate size is 1 inch, and the length is 8.25 inches. The weight is 1.44 pounds.
Plates material and additional features
This styler weighs a lot because of the tourmaline and ceramic coating. Besides, it has micro-conditioners. Keratin oil and almond oil are emitted evenly during usage.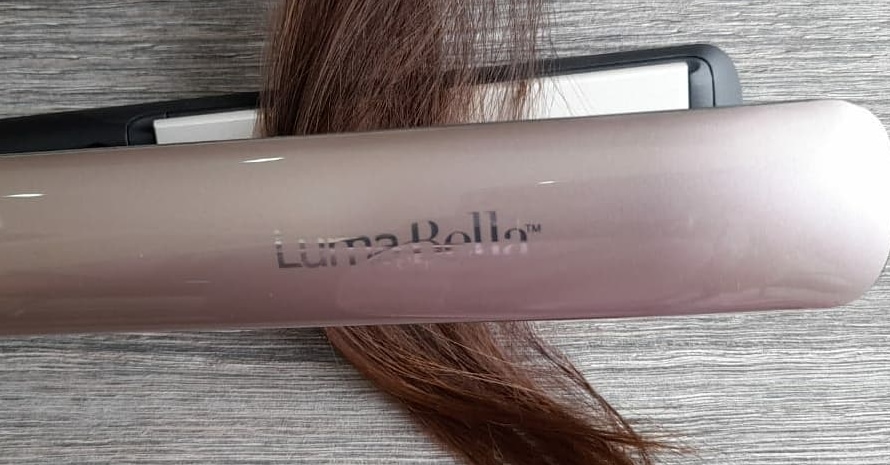 The quality swivel cord makes the styling a lot more convenient. Also, the flat iron has an auto shut-off.
PROS:
Has three heat settings to fit most hair types
Small dimensions
Universal voltage
Built-in micro-conditioners
CONS:
Weighs a lot for its size
6. CHI Ceramic – Affordable International Flat Iron
The CHI founder started to develop this brand because he wanted to give the hairdressers safe (meaning chemical-free) tools. The company is known for providing advanced styling items.
Voltage range and temperature
Standard dual voltage makes this flat iron suitable for traveling – you may also take it to the gym or whenever you need it. The device reaches 385 degrees Fahrenheit for optimal styling.
Size and weight
It has a small plate size: only 0.75 inches. Such a design is perfect for short hair. The length is 4.2 inches, and the weight is 13.6 ounces, which makes the CHI flat iron easy to transport.
Plates material and additional features
The device is made with ceramic technology that produces negative ions, which reduce static electricity. It also eliminates frizz during styling. By the way, it takes only thirty seconds for the iron to heat up.
PROS:
Mini size
Works ideally with short fine hair
Has an optimum temperature
Latest ceramic technology
CONS:
Not very suitable for thick hair
Short cord (can be inconvenient in usage)
7. Sutra Beauty Magno Turbo – Powerful Universal Voltage Flat Iron
Sutra Beauty has become the leader in providing styling tools because the specialists wanted to make high-quality and, at the same time, affordable devices. They offer both salon and home-use products.
Voltage range and temperature
This turbo flat iron is made with dual voltage technology. The highest temperature point it can reach is 450 degrees Fahrenheit. It also has a digital readout in heat control.
Size and weight
Plate diameter is one-inch sized – it suits all hair types. The length is about 15 inches, which makes it effortless to style a large strand of hair. However, such dimensions with 1.25 pounds of weight are not highly convenient for traveling.
Plates material and additional features
Its extended plates are made of titanium that is tourmaline infused. They work with ionic technology that protects your hair from damage and frizz.
By the way, Sutra Beauty offers a lifetime warranty together with this flat iron.
PROS:
Dual voltage technology
Suits all hair types
Titanium plates with ionization
Lifetime warranty
CONS:
Less convenient for traveling than other models
Dual Voltage Flat Iron Buyer's Guide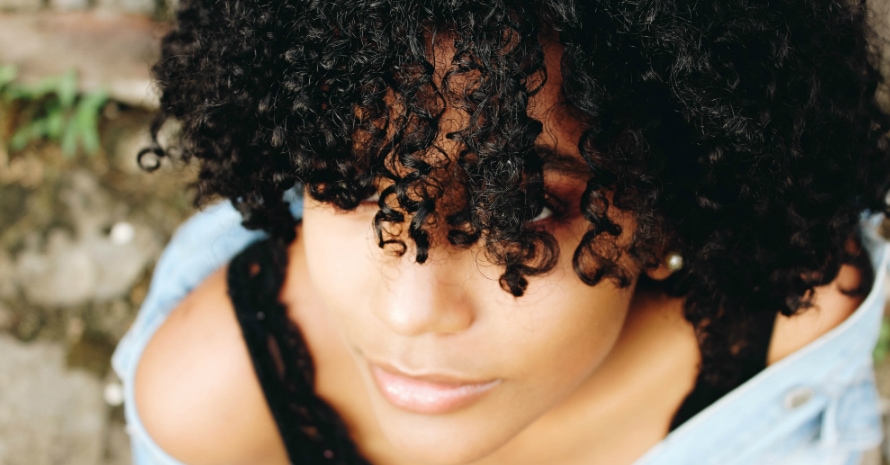 Sometimes, it's complicated to purchase styling tools online because you can't look at them in reality and can't try how convenient they are to hold. That's why a comprehensive guide will come in handy.
What is dual voltage flat iron?
American straighteners have the 120 voltage, and European ones have a 240 voltage. If you put the device with a higher potential into the outlet with the lower one, it just won't work. However, the 220-240 voltage can burn out a single voltage flat iron. Usually, you can't restore such a damaged device.
That's why manufacturers offer dual voltage tools. They're designed for any voltage in the range 110V-240V. However, you also need a converter with an adapter if you want to use the device during traveling. Some models require only an adapter. The providers call them the universal voltage flat irons.
Why should you get a dual voltage flat iron?
I have started describing the reason you should get a dual voltage flat iron in the section "what is dual voltage flat iron". If you put your single voltage iron into the 240V outlet, it will burn out. That's why, if you travel a lot and apply the styling devices frequently, you should get a dual voltage tool. Especially if you're an advanced stylist.
However, even if you travel several times a year, a universal voltage iron is a good choice for you. You may work with it anywhere. So, if your old flat iron has been broken or you just need a more innovative one, the dual voltage device will be suitable even if you use it mostly at home. Don't forget that it requires an adapter.
How to choose the best dual voltage flat iron for travel?
Now you know what the meaning of using the dual voltage flat iron is. The next step is to choose the right option.
Voltage range and supplies
The dual voltage device means that you can use it worldwide. When you're searching for such flat iron, consider what voltage range you need. The reason is some devices have a maximum of 220V that is not suitable for the 240V outlet. Also, you will need a standard adapter.
Plate material and size
If you want a more lightweight tool, you should consider ceramic flat irons. Titanium material eliminates frizz better – but it will be great if such an item has a ceramic coating. The iron should create an ionization for easier application.
Talking about the size, I recommend you to choose a small straightener if you travel a lot. Also, the diameter of the 1-inch plate is an excellent choice. It suits all hair types and also remains compact. The weight of about one pound will be handy, but of course, you can choose the lighter variant.
Flat iron temperature
Some hair types require a higher temperature. So, if you have thick hair, 400 degrees Fahrenheit will make the styling more durable. But the optimum temperature for all types is about 350-365 degrees. Many hair straighteners that work in Europe allow you to adjust different temperature rates, so you can consider such a design.
Dual Voltage Flat Iron FAQ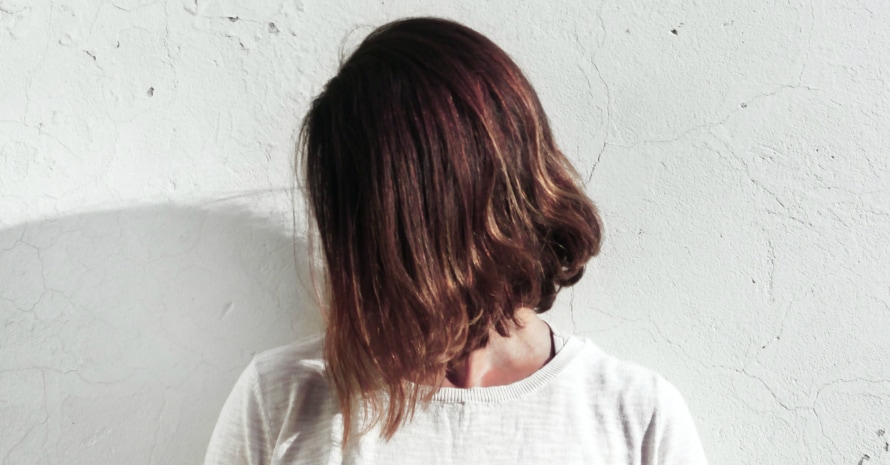 If you have more questions, I think you will find the answers in this section.
Do I need an adapter for dual voltage flat iron?
The adapter is one of the top things you need to take abroad. It has a built-in transformer, so if you wonder whether you need a voltage converter or not, the answer is no. However, the adapter is still required. Luckily, it's not expensive and appears in many shops.
How do I know if my flat iron is dual voltage?
Such information you can find on the manufacturer website. It's ordinarily mentioned in the description. But you can also search for it on the product label that is usually glued on the iron's box.
What happens if you plug a 120V appliance into a 240V outlet?
As the device can't cope with such a high voltage, it will just burn out. After that, it will be difficult to repair it. If you want to use a single voltage tool with a 240V outlet, you need a converter and adapter.
Is dual voltage flat iron essential for Europe's trip?
Actually, it's much better to use such a device. You will need an additional adapter, which you can find in any electronic shop. Also, it is usually more convenient because it has small dimensions and weight.
Best Dual Voltage Flat Iron: Travel Without Problems
With the comprehensive reviews and a step-by-step guide, I think you will choose a reliable tool quite fast. Dual voltage flat iron is beneficial because you may use it everywhere. It can be a nice choice for the home application as well as for expert stylists. I think that the Good Hair Day Gold hair straightener is the best choice nowadays. It combines mostly all the features the universal voltage flat iron requires.
Do you have a dual voltage flat iron? Does it come in useful for you? Do you have other recommendations? Please, leave your comments below.
Last update on 2022-12-11 / Affiliate links / Images from Amazon Product Advertising API