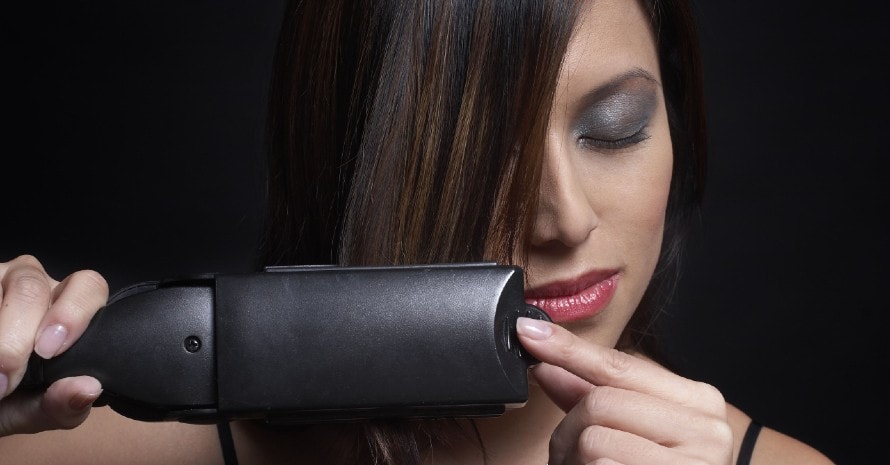 Due to the immense number of brands offering a myriad of flat iron models, choosing the one for personal or commercial use can be a disaster. Unfortunately, there's no magic pill against market overflowing.
That's why I recommend everyone to learn as much as possible about the key features of flat irons to understand what to look for.
In this guide, I will help you to make a step towards understanding the difference between materials and compare tourmaline vs ceramic flat iron in detail. Make sure to pick the one that offers the best capabilities. Sometimes, both types are needed!
Guide on Tourmaline vs Ceramic Flat Iron
Here are the facts that you have to consider to figure out whether a ceramic or tourmaline straightener is better for you or your customers.
What is a tourmaline flat iron?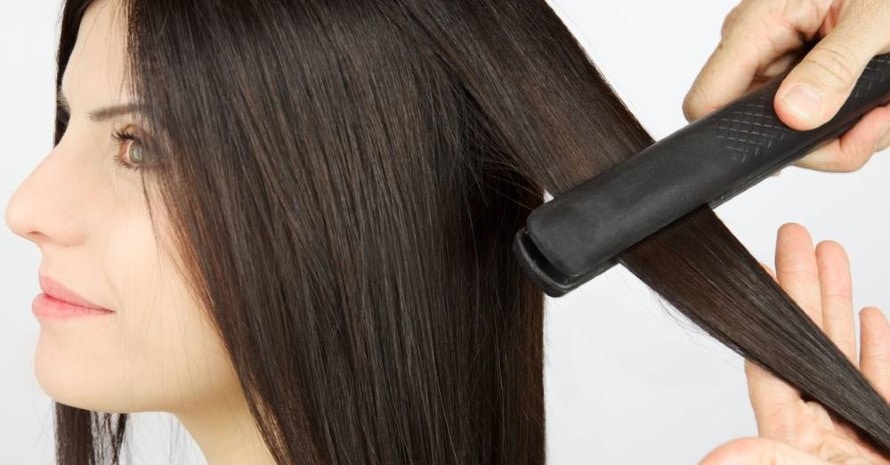 Tourmaline is a crystal silicate material that can be mined from the bowels of the earth as a semi-precious material. When a piece of tourmaline is heated, it becomes electrically charged and produces 6 times more negative ions than heated ceramics. Ions create an invisible protective coating around the plates.
It can help to treat hair that suffers from static, frizz, and flyaways. This invisible process looks like this: the negative ions of tourmaline contact positively-charged hair, which produces a neutral charge. As a result, the cuticle lays flat, and the frizz goes away.
I also have noticed that tourmaline technology provides a more sustained straightening effect than ceramics. The drawback of the material is its wear-off speed. In general, this gemstone lasts shorter than artificial materials.
What is a ceramic flat iron?
So, is ceramic flat iron better? Well, it depends. While tourmaline makes it easier to reach the needed effect on coarse and curly hair, ceramic plates work great against frizz as they seal moisture inside the hair. This effect is similar to tourmaline plates, but it's weaker.
The material is still a versatile solution for healthy cuticle and shine, but it's not likely to deal with wild hair types. If you need a flat iron for frequent commercial use, it's important to understand that many ceramic models have metal plates coated in ceramics.
This solution is generally good due to quick and even heat distribution, but it's also prone to quick ceramic layer erasure.
Also Read: Best Titanium Flat Iron
Expert advice
Matrix Artistic Director and celebrity stylist, Nick Stenson, says that the negatively-charged tourmaline plates provide more protection and let you achieve a glossy finish without harming the hair too much. Hairstylist Felicia Rials of Hollywood's 901 Salon also recommends tourmaline for its anti-static action and the silky effect on the output.
Celebrity hairstylist from LA, Ruslan Nureev, recommends ceramic plates for the majority of cases but not for extremely curly and coarse hair. That's where tourmaline flat iron benefits win. Another famous hairstylist, Aviva Perea, adds that ceramics lets you achieve a gloss quicker than other materials.
Tourmaline or ceramic flat iron: which is better?
If you have unmanageable curly hair, a tourmaline flat iron will usually provide the needed result with lower heat damage and a more persistent effect. Tourmaline is also the best choice when you need to achieve that strong shine. However, if your hair is already damaged, pure ceramics will usually provide more protection.
You also have an option to purchase an advanced flat iron that features pure ceramic plates infused with tourmaline. This combination leads to a combined effect, but I'd not recommend testing it on damaged hair.
As you can see, it's important to assess hair conditions first and pick the option that is the least aggressive. Regardless of your hair type, it's important to apply a complete cycle of care before using a flat iron. This should include a shampoo, conditioner, thermal primer, and anti-frizz polishing treatment.
All the remedies must be selected in collaboration with a professional hairstylist who has enough experience to determine the type of your hair. This usually takes a lot of time and tests, so get ready to do it before you start using a flat iron regularly.
Making a Safe Choice
Now you know enough to make a well-considered decision and avoid any potential problems caused by the lack of knowledge. Treating your own and your customers' hair and knowing about the short and long-term effects is much safer. Always remember that a mistake can send years of investment into hair health down the drain!
So what is the best material for a flat iron in your case? I understand how difficult it can be to understand the difference even after reading such a detailed guide, so I'm open to additional questions. Don't hesitate and join in the conversation below!
Also read: