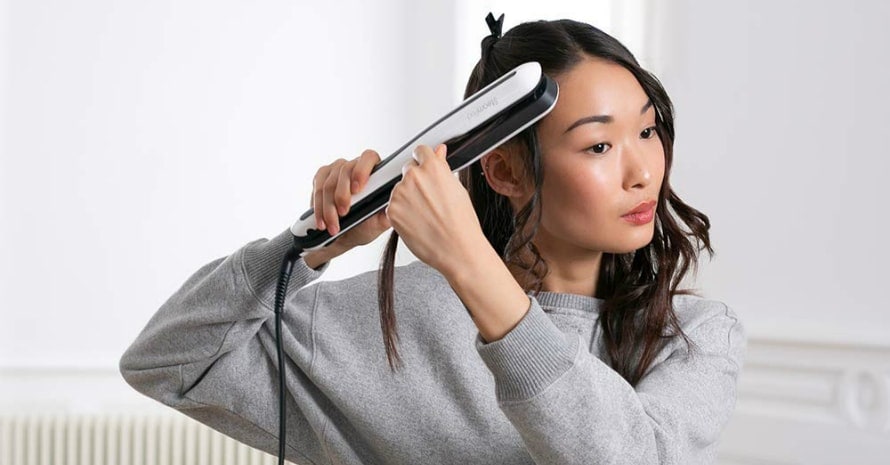 The flat iron for hair is an invention that is difficult to overestimate. This device is an indispensable helper for women to achieve flawless styling.
It allows you to straighten even unmanageable and curly hair and make it perfectly smooth. In addition, most of the irons can be used to create luxurious curls.
Before deciding which flat iron to buy, you need to know the product's key features. The first thing you'll probably notice is that there are different kinds of flat iron sizes. This article will help you to figure out how to choose the iron of the right size for your hair.
Guide on Flat Iron Sizes
If you're not a professional hairdresser, selecting a flat iron that will be both effective and safe for your hair may be challenging. Here is a buyer's guide that will help you choose the perfect hair straightener.
Various flat iron sizes
Lots of people ask: "What size hair straightener should I get?" or "How do I know what size flat iron to buy?". However, the answer couldn't be squeezed into just one word. The size of the iron you need depends on your type of hair and its length. Below, I have examined different types of iron sizes on the current market.
Small
Small flat irons usually have a plate with a width of around 0.5". They are mostly used for short or thin hair. You can also use them for styling men's hair since such compact plates handle the hair that is close to the scalp easily. Another reason to buy the smallest flat iron is to make tighter curls.
If you're one of those people who use the hair straightener to make some nice curls and prefer them to be small and tight, this type of flat iron will suit you the best. Also, a small straightener is a perfect option for traveling purposes since it does not take a lot of space.
Medium
A medium-sized flat iron has a 1" wide plate. You can basically use it for all kinds of hair. It is the most efficient on mid-length normal hair. This iron will help you create some looser curls than the smaller option would.
This is the best size flat iron for curling hair since the process takes less time than with the small one. If you want to give your hair some chic beach waves, this type of iron is the best for that purpose. Another important reason to choose a mid-sized flat iron is its styling capacities.
A large iron is not as good at it as small and medium alternatives. So if your goal is to have not only a straightening device but also a styling one, this size is for you.
Large
Big hair straighteners are those that have plates with a width of more than 1". This size is more suitable for straightening thick, long hair. The process of straightening takes much less time with such wide plates. But when choosing a large iron, think about its weight too. A heavy tool will be very uncomfortable to handle.
What to Consider When Buying Flat Iron
Except for hair straightener sizes, there are some other important features that you have to take into account when purchasing one.
Material of plate
The plate of a flat iron can be made of:
Metal: the most budget option, but it causes too much damage to the hair.
Titanium: these plates heat up very quickly, and the temperature can be pretty high. More durable than ceramic or tourmaline.
Ceramic: less pricey than titanium and just as effective.
Tourmaline: these devices guarantee a perfectly smooth and easy glide. The only disadvantage is, probably, their high price.
Temperature
The moderate temperature of your hair tool is an essential feature, as high temperatures can cause damage to your hair. Despite the variety of ways to protect your hair from thermal damage, consider the temperature scale while choosing an iron.
300° or less: for damaged, weak hair
300-380°: normal, healthy, or wavy hair
350-400°: the most effective for thick or curly hair
Types of thermostat
Comfort and precision differ depending on the type of thermostat selected. There are two types:
Mechanical: they are difficult to adjust to the exact heating temperature
Electronic: allow you to get an accurate figure
It is impossible to set exact indicators on the mechanical type, while the electronic one can be precisely adjusted. Accordingly, irons with a mechanical thermostat are cheaper.
FAQ About Flat Iron Plate Sizes
Since there are a lot of different questions considering flat iron sizes, I've decided to answer the most popular ones.
What sizes do flat irons come in?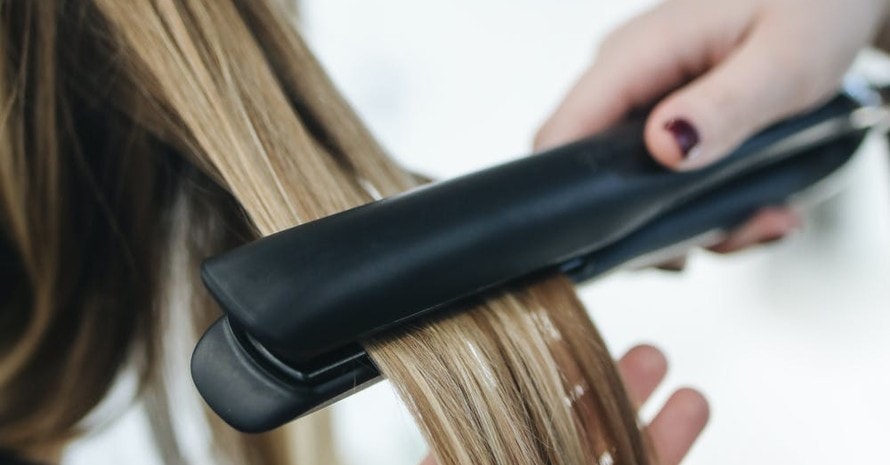 There are three basic sizes of flat irons. A small one has a plate with a width of around 0.5". A medium (normal) option has a 1" wide plate. And, lastly, a large flat iron has plates with a width of more than 1".
Which size of hair straightener is the best?
There is no such universal thing as the best hair straightener. Every size is suitable for a particular kind of hair, and all of them differ a little in their purposes.
First of all, mind that the shorter the hair, the smaller the iron you'll need. And secondly, the small and medium sizes are more suitable for styling than the large ones.
Which flat iron is best for short hair?
The best size of the flat iron for short hair is the small one. The width of the plate is around 0.5". It suits best thin and short hair. The device can reach the hair close to the scalp, so it is suitable for a man's hair too.
Take Care of Your Hair — Choose the Right Flat Iron
Before choosing the size of a flat iron, make sure to think about what you need it for, whether you are going to straighten your hair or curl it, etc. Also, take into consideration your hair type and its length.
Making sure the iron you use suits your hair can help you keep it as healthy as possible. Which flat iron do you use now? Have you ever had some trouble finding the iron of the right size? Share your experience in the comments section!
Also read: