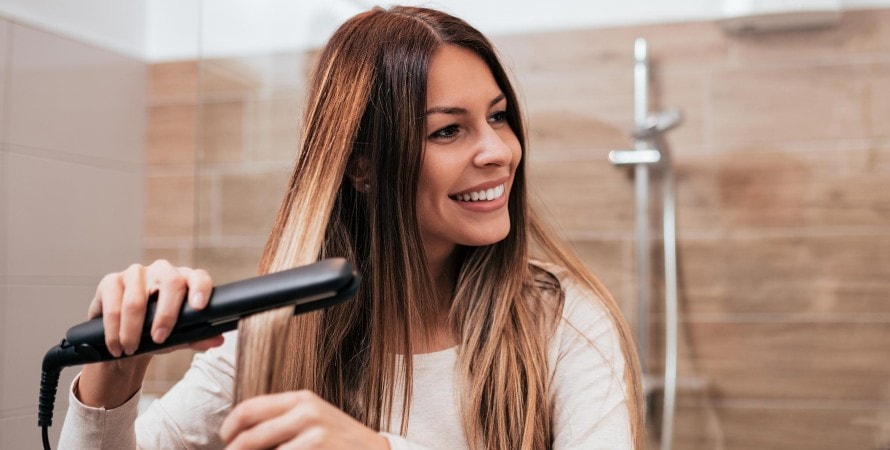 If you want to learn how to flat iron natural hair like a professional, this article with top recommendations from stylists can come in handy. I have also shared my personal experience here.
Although it is a piece of cake to iron our locks, the hardest task in front of you is to protect it from the damage the heat may cause. Natural hair is not that strong and invulnerable as it may look.
Moreover, I believe you can fry it in no time without practice and proper temperature adjustment. This is why it is highly important to stick to the recommendations.
Natural type is strong and can withstand the heat of the straightener if you know how to treat it. If you want to learn how to safely flat iron natural hair, you have to find out which precautions to take to protect your curls in the first place.
This tool is not the biggest threat, as you can easily hurt it with the wrong shampoo, excessive combing, or using a blow dryer permanently. This is why it is also necessary to learn what to put on natural hair before flat ironing to lessen the damage.
Guide on How to Flat Iron Natural Hair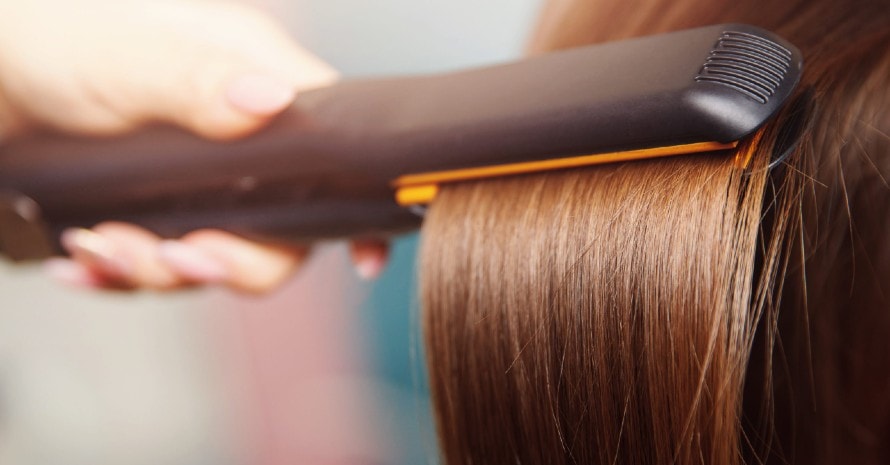 If you want to straighten natural hair with a flat iron, you have to start with learning several simple moves that will turn into a daily routine later. The straightening instrument is a well-known tool that is widely used in hair salons and at home.
You can make your waves look smooth and shiny in less than an hour. A flat iron is simple in use, and you will quickly learn how to style your hair the way you like it.
Step 1. Wash the hair
Straighten your locks right after you washed, conditioned, and dried the hair. Keep in mind that it is just a first step, don't start flat iron natural black hair right after the washing procedure.
Wash the hair carefully to get rid of the dirt; otherwise, even the best tool will not save the hairdo. Besides, you have to get rid of any spray in your hair left from the other day.
Step 2. Use conditioner
Any high-quality conditioner is made to moisturize and strengthen your hair. With a few simple moves, you keep the curls strong and healthy. It is important to use a conditioner before you heat the hair, no matter whether it is a flat iron or blow dryer.
Step 3. Apply heat protectant
Heat protectants are the necessary products to use to flat iron natural hair. You have to apply them before the drying process. This is the major remedy against the fried locks.
They lessen the possible damage from the heat by protecting your locks with silicon or other helpful ingredients that coat your head. Repeat this procedure twice before using a heated tool. You can apply it to dry hair as well.
Step 4. Dry the hair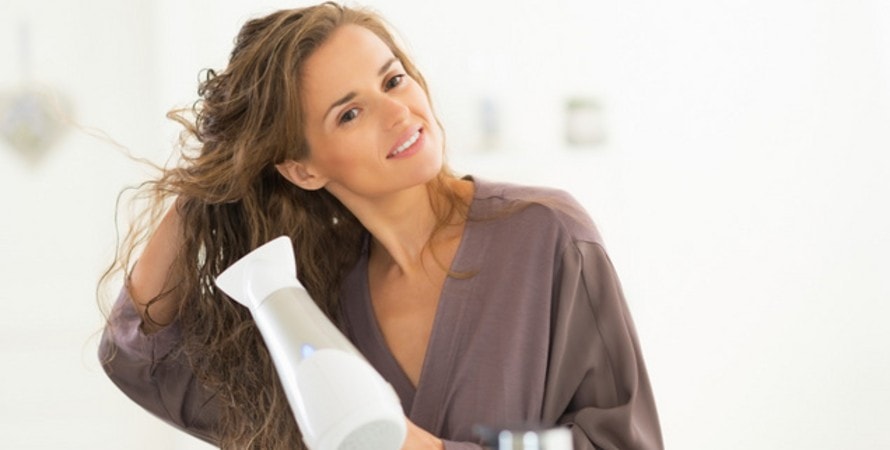 The primal rule of keeping your waves safe from the heat of flat iron is to dry it before. It must not be wet before you start flat ironing short natural hair. The best option is to let it air dry.
You may also use the towel at the beginning, slightly pressing the hair towards it. If you can't do it, use the blow dryer with a cold temperature mode or the lowest temperature possible. It is still recommended to let the waves air dry for up to 20 minutes before you use a blow dryer.
Step 5. Separate the hair
You have to divide the hair into small sections for a better effect. It will take more time in the beginning, but after you turn on a flat iron, you understand that it is more effective on small sections.
With some practise, you will receive professional results in no time. Start from the roots and move down to the tips of your hair.
Step 6. Take care of your straightened hair
You have to protect the hair even during the night. I wish it was enough to straighten black hair with a flat iron, but it is also essential to take proper care of it afterward. To avoid frizziness, wrap your locks into the satin or silk. Make sure the fabric is natural.
Don't straighten the hair every day as you can damage it even with heat protectants. After you straighten your hair, you have to ensure that it receives enough moisture. Use weekly masks to feed your locks with vitamins. Apply natural oils.
FAQ About How to Flat Iron Natural Hair
You can still have many questions left about the use of this instrument. I hope you will find your answers here. If you have something to add, you can do it in the comments below.
What should I put on my hair before flat ironing?
You should make sure that your hair is completely clean and does not contain any leftovers of yesterday's spray. Anything you apply on your hair will be left on the plates of the flat iron.
Basically, there is only one thing you can use before turning on the straightener, which is a heat protectant.
Cover your natural locks two times with the heat protectant before using the iron. Make sure it covers all your hair evenly. This remedy protects the strands from heat damage.
What is the best temperature to flat iron natural hair?
It really depends on your hair type. It can be easily damaged with the temperature that is too high for your hair. At the same time, you will not be able to flat iron the locks at a low temperature. The tool must straighten the hair in 1 or 2 passes maximum. Make sure that your flat iron is not old and damaged. Calculate the temperature you need:
If you have thin or fine hair type, use 150F.
Thick or coarse types require 350F maximum.
Thin and coarse or thick and fine waves require 250F.
Is flat ironing good for natural hair?
The ironing procedure is generally not healthy for any hair. You can't straighten it at home daily without proper care. However, the natural hair type is strong enough to handle the procedure with essential protective measures.
All you need to do is to take care of your own locks and prevent them from over-drying and overheating. To do this, use heat protectants and conditioners. Don't forget about the vitamins your hair requires.
Is it better to flat iron wet or dry hair?
The best way to save your hair while you use the straightener is to keep it completely dry. It must not be wet, or your locks will quickly lose shape. Don't forget to sprinkle the hair with heat protectant, or it will be extremely vulnerable to the heat from the flat iron.
The best option is to use a flat iron on the air-dried waves.
Keeping Your Hair Safe While Using Flat Iron
To protect your natural hair from heat damage while using a flat iron, make sure it matches all your demands, is made of ceramic, has an adjustable temperature, and is simple in use. Prepare your locks for this procedure in advance: wash them, moisturize, and air dry if you can.
Never forget about heat protectants as they save the hair from damage. If you have some other tips to share, you can do it in the comments. How often do you use the straightener? Do you use any treatment before or after the styling procedure?
Also read: