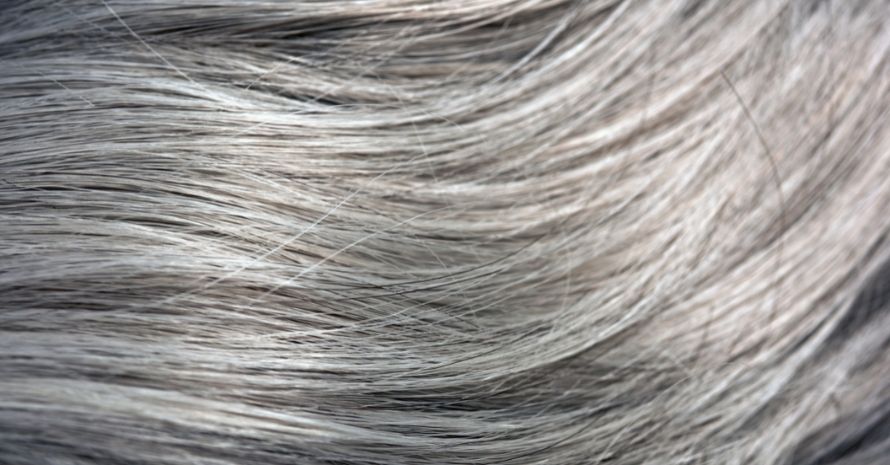 Many women notice their hair structure substantially changes when it turns gray and becomes rougher. Though the products you used to apply proved to be effective in the past, they don't tackle the current problem of coarse hair.
If you are looking for expert tips on how to soften coarse gray hair, I can comfort you: there are a lot of measures to be applied in this situation.
Read this guide, study the details on softening gray hair, follow the tips below, and regain your smooth, silky locks.
Guide on How to Soften Gray Hair
If you are disappointed your gray hair has turned coarse, dry, and hard to style, my actionable tips can become a lifesaver.
Definite measures you can take to cope with a "wiry" problem include using the right shampoo, conditioning the hair, applying hair serum, non-alcohol products, and a heat protectant.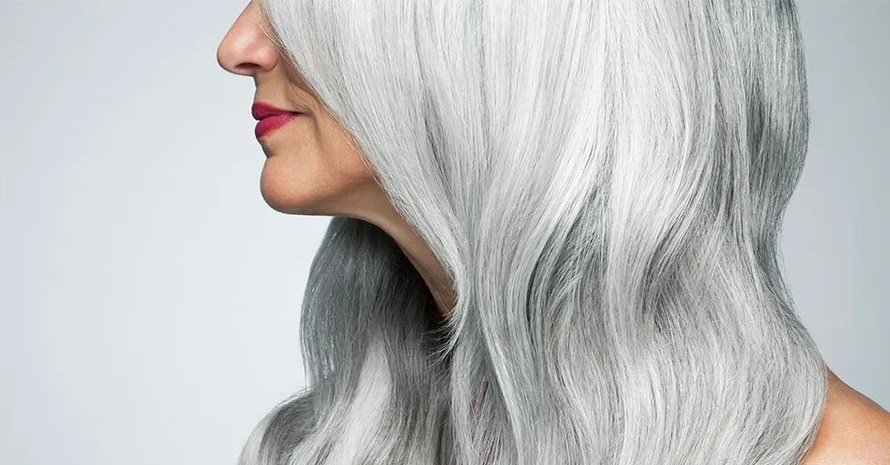 Why gray hair gets coarse
Numerous factors influence getting dry, coarse gray hair. Some of them can be easily manageable, like switching to the products suitable for your particular hair type, while others can be just embraced the way they are, like hormonal changes due to menopause.
With age, there come certain changes in hair follicle functionality, moisture absorption, and retention, which can result in dry, wiry strands.
Tips on softening coarse gray hair
With the reliable information at your disposal, you can gain smoother strands faster than you think. Read on to get a few simple tips and understand which products to use to deal with coarse or wiry hair and prevent it from popping up.
The right choice of shampoo
If you didn't pay too much attention to the labels and manufacturer's descriptions of your shampoo, it's time to get educated and switch to paraben-free,sulfate-free, and silicone-free products.
Numerous mass-market options are available nowadays, but you should examine the reviews thoroughly before you make a purchase. You can also opt for purple-tinged shampoos that eliminate a yellowish undertone from white strands.
Conditioning
Using a conditioner is a must-follow step in any hair care routine as it smoothes and repairs the hair. A quality silicone- and paraben-free product can prevent getting coarse-textured hair.
Look for a conditioner without protein- or keratin-coating properties because their remains can cause dryness and make your hair straw-like to touch.
Also, use a deeply moisturizing mask on a weekly basis to soften grey hair. Silver hair can easily turn brassy due to harsh UV rays and minerals in the water.
Hair serum
Many clients consider a hair serum as an additional "hair accessory" that is not worth purchasing. However, by not including it in your daily routine, you minimize the chances to get soft, luscious locks.
Use styling products that don't contain alcohol
Examine the ingredients of every hair product you buy attentively and choose those that are alcohol-free. Hairspray, gel, and mousse can contain alcohol that increases the level of coarseness in your hair. Instead, look for coarse gray hair products with softening and nurturing features.
Apply a heat protectant when blow-drying the hair
Take care of your silver hair and protect it from the heat while using styling devices. Go for specialized products and apply them on any occasion you use heating tools. Outside, wear a scarf or a hat to cover your hair from the harsh sun rays.
Don't over-groom your hair
There's no need to wash and comb your hair too often since it can result in damage. Washing your silver mane twice a week is enough. Women with oily scalp can use a conditioning cleanser or a co-wash mid-week.
Allow your hair to rest for a couple of days and don't style it too frequently. Also, remember that tight hairstyles can pull on your hair, so it's better to avoid them.
Prevent the problem in advance
The food you consume daily has a direct impact on your hair condition. Your organism produces fewer antioxidants with age. Therefore, it is essential to have a healthy, well-balanced diet and eat fruits that contain antioxidants.
Your body should receive a sufficient amount of vitamins, minerals, fatty acids, etc. It would be beneficial to prepare a meal plan and stick to it. Regular exercising can also help you remain stress-free, which directly influences your strands' moisture level.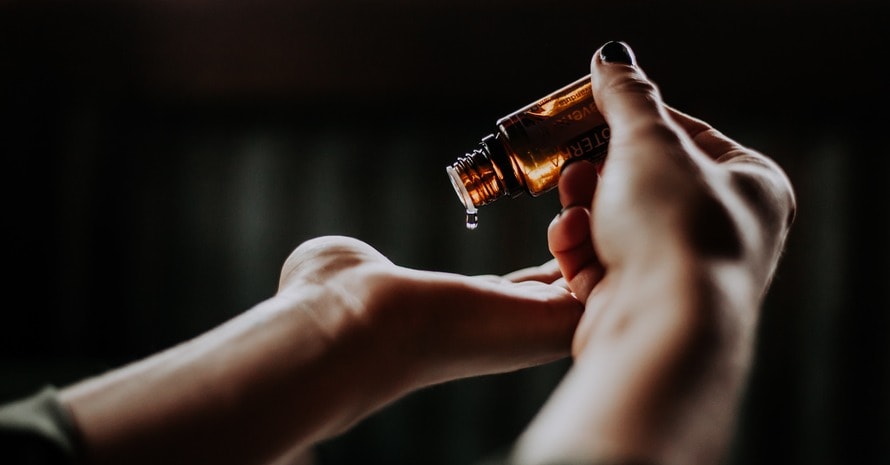 Softening curls, waves, and textured coarse gray hair
If your hair is curly, you still can follow the above recommendations. However, opt for a weightier hair serum that will nourish your strands from within.
Most women with curly or wavy hair have dry strands and oily scalps. The sebaceous glands usually don't produce sufficient amounts of natural oils to moisturize the hair.
To change the situation for the better, you should stop chemically straightening your mane. Such treatments provoke hair damage, stretch it, and change its structure. Leave-in products can help you diminish the friction between hair fibers.
Ionic hair dryers
Blow dryers can also come as a supportive measure in how to make gray hair smooth and shiny. There are both pricier and more affordable tools on the hairstyling market, but the one you choose should be equipped with ionic airflow.
Such devices release negative ions that bring positive ion water molecules to the strands. It seals the hair cuticles and boosts moisture retention.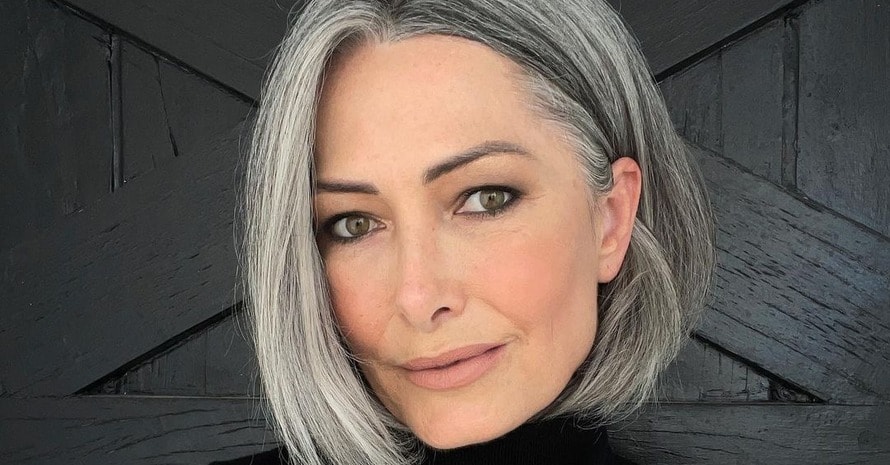 FAQ About How to Tame Wiry Gray Hair
By this time, you are already forearmed with actionable instructions you can implement in your hair care routine. However, the well of knowledge never exhausts, so read the most common questions from silver-haired women for more details on the topic.
Does coloring gray hair make it softer?
It depends on the product you choose. Chemical colorants, harsh dyers, and bleaches only exaggerate the problem of coarse strands and can severely harm the hair cuticles.
It is better to choose natural remedies and vegan coloring treatments. There are multiple organic alternatives to chemical products such as mass-market hair dyes on the market.
Why is my hair getting so wiry?
Gray hair shifts its texture with time due to the changes in hair follicle structure; that's a given. By using improper hair care products, over-styling it with heating tools, applying chemical treatments, brushing wet hair, etc., you also risk getting unmanageable, dry, and wiry hair.
How can I soften coarse gray hair naturally?
I advise using natural oils (avocado, mustard, coconut, almond, argan, olive, etc.) to keep your hair hydrated and nourished. They also make strands softer and more manageable.
Oils work by coating your hair locks and smoothing them. Natural hair masks with moisturizing ingredients such as honey or mashed bananas can also nurture and rejuvenate your gray mane.
Say "Yes" to Soft and Silky Gray Hair
A little time, effort, patience, and high-quality hair products can make a huge difference in your hair condition. The right shampoo, moisturizing conditioner, regular treatment, and ionic blow dryers will help you on your way to healthy, soft strands.
Invest in your hair care routine some time and care, follow the tips above, and regain your soft, silky-to-touch, and manageable locks. Have you already used any treatments to improve your hair condition?
Please, share whether they work with other readers. Maybe, you will help to dispel one or several hair-related myths by posting a comment here.
Also read: