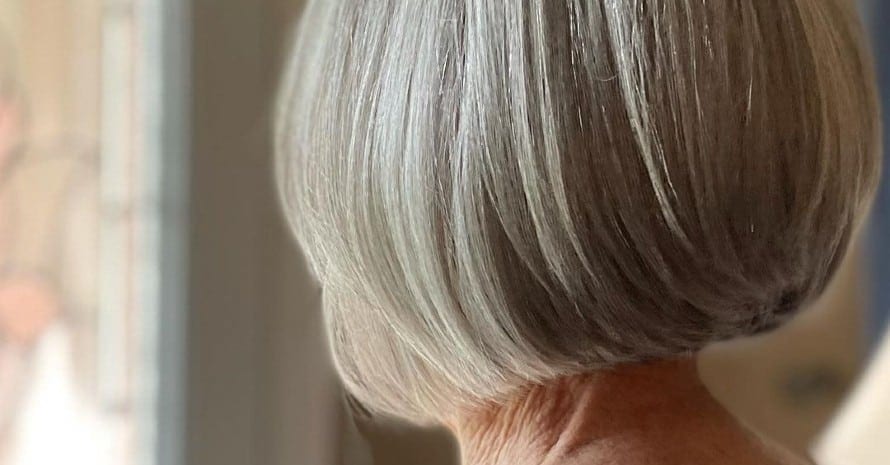 When it comes to haircuts, the short layers vs long layers debate is one that has been taking place for a very long time. Some people feel that the longer the layers, the better. Others feel that short layers are more flattering.
In this article, I will be discussing the differences between long layers vs short layers and will try to provide you with some tips on how you can choose the right kind of haircut for yourself.
What are Long Layers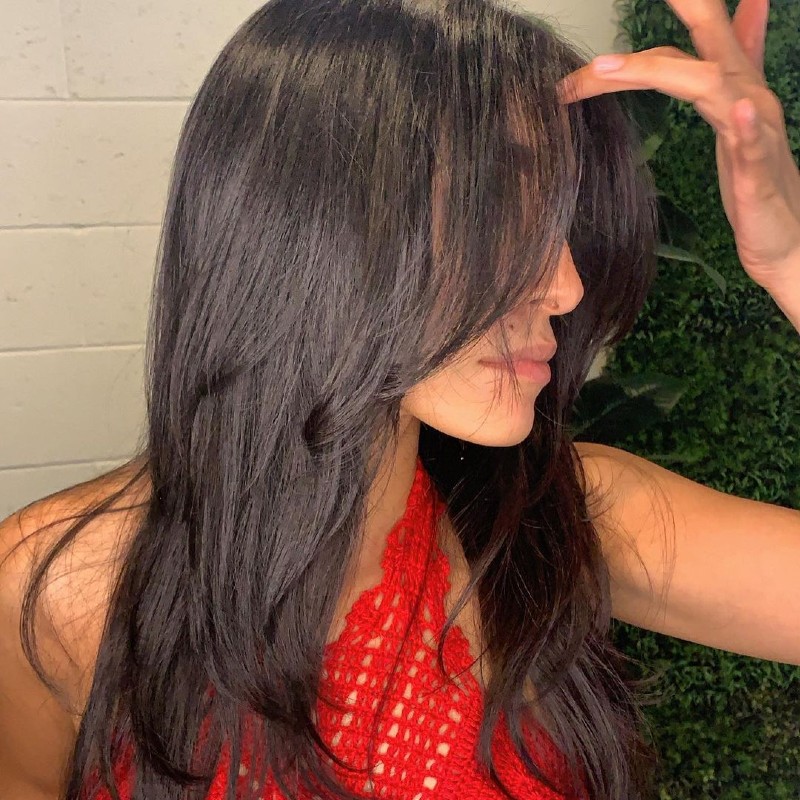 They are layered in such a way that they are longer in the back of the head and gradually get shorter as they move towards the front. This is the opposite of short layers, which gradually get longer as they move towards the front of the head.
However, note that the longest hair in the style does not have to be long. This is because a long layer can be present even if the shortest hair is just a few inches long. These layers are also a great option for women who have fine hair because they will be able to add volume and thickness.
What are Short Layers
Short layers are characterized by having a short distance between the bottom of the hair and the top of the hair. This distance is usually about one inch or less, depending on the hairstyle.
Short layers are a great way of adding shape, volume, movement, and texture to your hairstyle. They are especially popular with younger women and are particularly good for those with fine hair. They tend to work best with a shoulder-length hairstyle or a shorter hairstyle.
Short Layers vs Long Layers – What's the Difference
The difference between long and short layers is the distance between layers. If there is a great distance between the end of one layer and the end of the next, then this can be referred to as long layers. On the other hand, short ones have short distances between each layer.
Should I Get Long Layers or Short Layers?
If you are in the middle of this long vs short layers dilemma, you should read this section. It can help you decide which haircut is suitable for you.
Straight hair
Straight hair is usually a bit difficult to style because it lacks natural volume. If you have this kind of hair, you will probably need more length to give yourself that desirable volume. The length can help you create various styles – from a casual up-do to a formal updo.
Long layers will give you a softer, more voluminous look. If you want to wear your hair down, you can opt for long or choppy long layers. Choppy ones will give you a lot of texture and look great with a messy updo.
Fine hair
With this hair type, you have to be very careful about your haircut. A good stylist will be able to deliver the best results. Fine hair tends to look flat and thin. The problem is that layers will not add volume. Your hair will not look thicker after a long layer haircut.
The wrong hairstyle can make your hair look even thinner.
When you have fine hair, you have to take a professional approach. First, you need to find a good stylist. It is important that you consult a professional before you go for a haircut. Tell the stylist about your main concerns and what you want to achieve through your haircut.
In this case, I recommend you trying over-directional layers. They will add volume and texture to your fine hair. They will make it look bouncy and full of volume. But again, consult with your stylist first.
Texture
The texture is a very important factor to consider. It refers to the density of your hair. It is one of the determining factors when you decide to get long layers vs short layers.
If you have thin hair, you should go for long layers as they will make your hair appear thicker. If you have fine hair, I would advise you to go for short layers as they will make your hair volume more voluminous.
Movement
If you want a hairstyle that moves and doesn't stay flat on your head, then long layers are definitely better. They will give your hair natural movement. They have more movement because they are more flexible. Short layers will make your hair stay flat on your head.
How to Cut Short Layers in Long Hair
If you are thinking about cutting your hair with layers, it is recommended that you visit a salon and let a professional barber do the styling for you. However, if you cannot make it to the salon, you can create this hairstyle at home.
First, you need to wash your hair and then let it dry. If you have curly hair, it is recommended that you straighten it. Then follow the step-by-step instructions below to create a layered hairstyle.
Cut the perimeter of your hair with a razor. Then use a rat tail comb to separate the hair into sections.
Create diagonal layers across the hair, starting from the top of the head to the bottom. Start with the top hairs and gradually move downwards.
Use a brush to brush the layers in the same direction.
Which hairstyles can be created with layers?
There are many hairstyles that can be created with layers. You can wear a layered hairstyle for any occasion. Here are a few popular hairstyles.
Classic Bob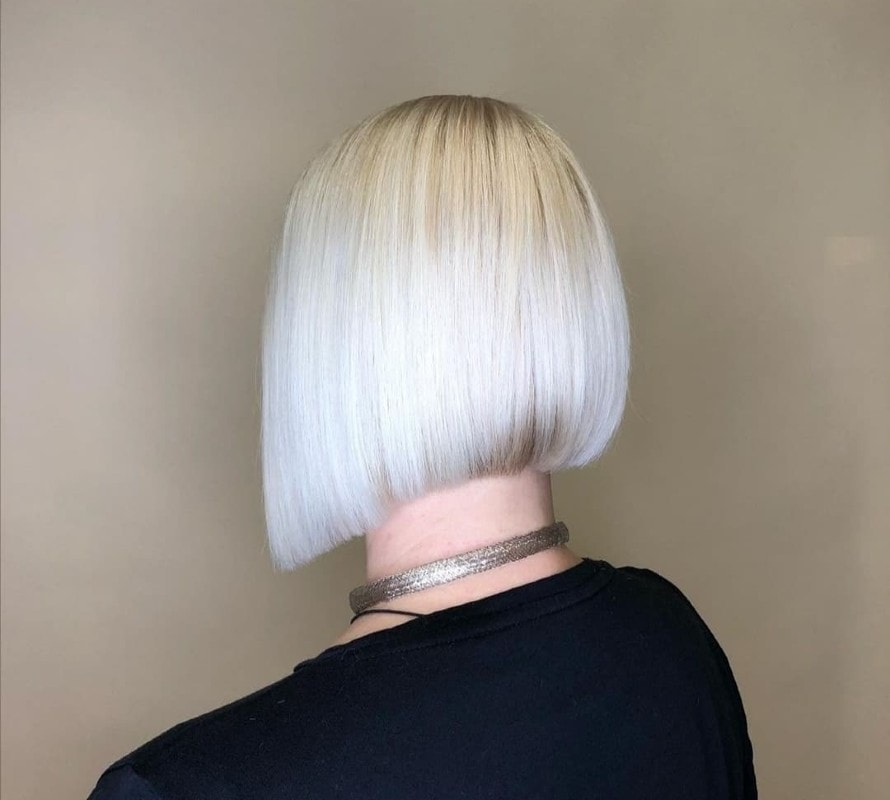 A classic bob is a hairstyle that is very popular among women. It's a very versatile hairstyle that can be worn in a variety of ways. It can be worn straight, wavy, curly, or even with an updo.
The layered bob can be worn short or long. The short layered bob is especially popular these days, especially among celebrities.
V-Cut Hair with Layers
This hairstyle is a popular choice for those who want to look fashionable. It works best for those with a long face shape and those with thick hair.
In order to create this hairstyle, you need to have long hair that can be layered. Ask your barber or stylist to cut your hair evenly into thin layers. Then, ask him to cut the hair at a 45-degree angle to give it a v-shaped cut.
If you want your locks to look fuller and thicker, ask your stylist to add a few layers to the sides of your hair.
Pixie Cut with Layers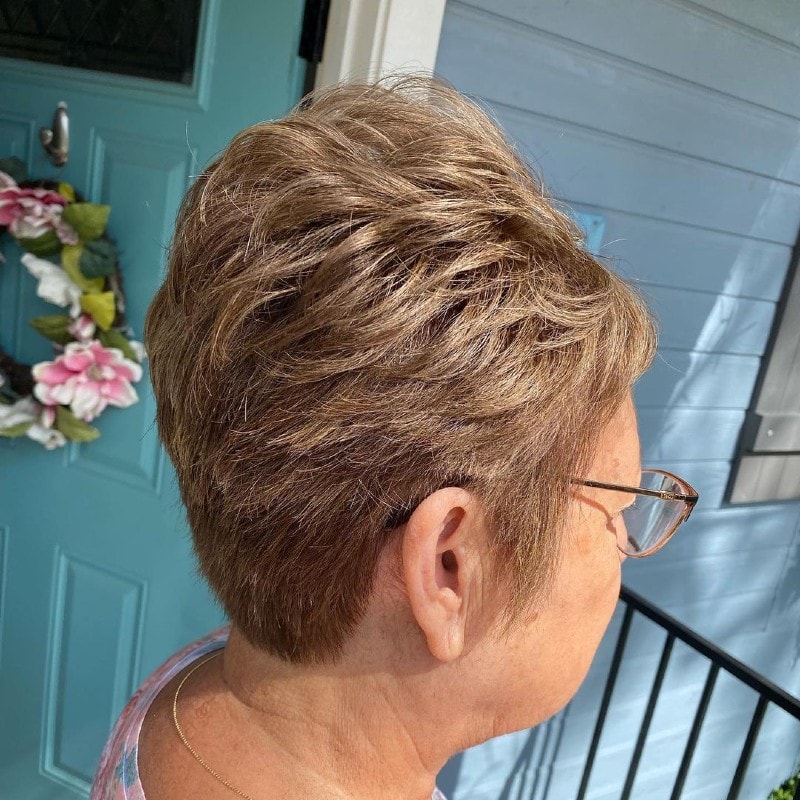 This is the cut that is very popular nowadays. This hairstyle works best for those who have thin hair. The layers in this hairstyle are cut at an angle that is different from the rest of the hair. Ask your stylist to cut your hair at a 45-degree angle to give your hairstyle more texture.
Feathered Layers
This hairstyle is ideal for women with thick hair. If you want to add volume to your hair, then you can create a feathered layers style. The hair in the front is cut in such a way that it looks like feathers. The hair at the back is cut in layers that create a wavy effect.
Lob with Messy Layers
Lob is a popular layered hairstyle that you can wear for any occasion. This layered hairstyle is easy to maintain. It looks classy and stylish. You can create a messy look with messy layers and have soft curls. You can pair a long layered haircut with curtain bangs for a simple yet trendy look.
Shaggy layers
If you are the type that likes to wear a messy hairstyle, you must try the shaggy layers. It is a very popular and messy hairstyle that can be created with layers. It is such a sexy and romantic hairstyle, and you can style it for any occasion. Just make sure that you have the right shaggy layers hairstyle for your face shape.
Related Articles:
FAQ
Here are the answers to the most frequently asked questions about layered haircuts.
Do short or long layers require more maintenance?
Naturally, short-layered cut requires more maintenance than long-layered. To avoid losing volume, a short-layered haircut needs to be cut every 3-4 months, as opposed to a long-layered, which could last up to 6-7 months.
How long do layered haircuts last?
It depends on your hair type and the length of your hair. It is recommended to get a haircut every 6 months in order to maintain your layered haircut and make sure it lasts and stays healthy.
What is the purpose of layers?
Layers were invented to add volume to one's hair by cutting the hair in different lengths. Layers also make hair look thicker and adds a bounce to one's hair.
Which hairstyles look best with layers?
Layered haircuts look best on people with round faces, however, they also can look good on any face shape. The different layers allow the hair to have a natural-looking movement.
The Bottom Line
Now that you have reviewed all the information, it's time for you to pick your personal preference. Both long haircut and short haircut layers can be very fashionable and sassy. They are definitely great options for a modern woman.
So what are your thoughts on this topic? What kind of layers do you have? Do you like long or short? Do you think you would look better with long or short? What is your favorite kind of haircut? Please share your thoughts.