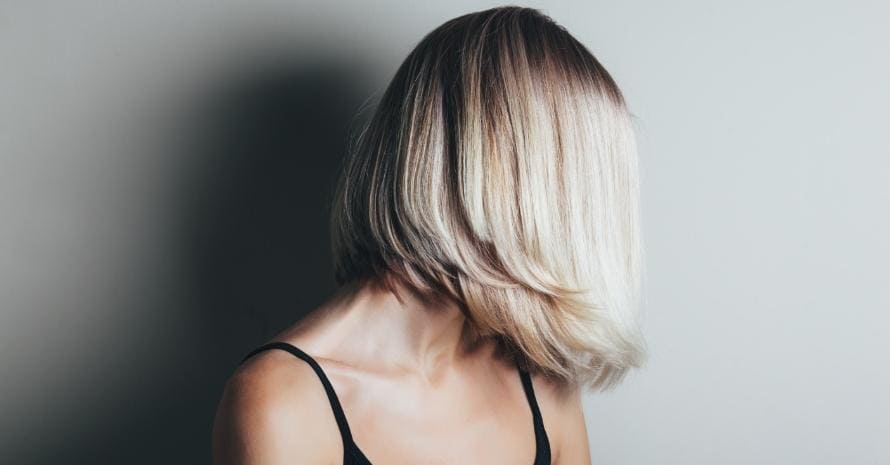 You had taken all the precautions not to get orange and yellow stripes in your newly bleached blonde hair. Alas, there was another pitfall you didn't notice at first.
Now your hair has a graphite shade, so you are looking for how to get rid of grey tones in blonde hair. Luckily, the mission isn't impossible, and there are steps to complete to reach that gorgeous light color.
With my expert guidance, the process can become much easier, so read on and make your locks look lively again.
Guide on How to Get Grey Out of Blonde Hair
If your toned hair turned grey, my guide will help you get a grey tone out of blonde hair. To fix ashy dye outcomes, you can re-dye the hair into a golden shade after two weeks.
If you toned hair after bleaching, wash it 3 — 4 times consequently. Don't use a toning shampoo. Try a clarifying/dandruff shampoo or a heated hydrating mask.
Why does my blonde hair have grey tones?
If you are on your journey to the ideal blonde or platinum, you should know that these shades are challenging to achieve if your natural hair color doesn't feature the perfect balance between yellow and ashy tones.
Though poor coloring results are generally associated with home experiments, even a visit to a professional doesn't grant you the perfect hue at once.
You might have got an asphalt-like chevelure due to various reasons, so the cure methods will differ accordingly. Let's dive deeper into the topic to get you out of the gray to the light.
Toning after bleaching
If your initial hair color was dark, you had to bleach it for a successful transition to blonde. The shade you ended up with largely depends on the initial abundance of dark pigments in your hair and its undertones.
If yellow and red undertones prevail in your mane, applying a hair toner can be a solution to this problem.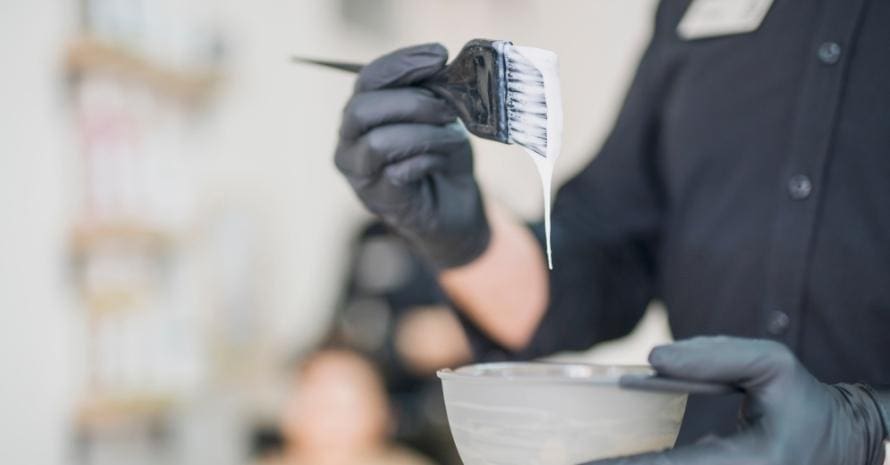 But if you think "a toner made my hair grey," you shouldn't opt for radical methods. The gray tones will wash off after you shampoo your mane 3 — 4 times in a row, which means you should simply leave your strands in peace and wash them as usual.
Ashy dye
If you used a box dye of an ashy shade, you might also end with gray locks. Whether your hair absorbed the gray pigments easily or the product was of low quality (don't be mean when it comes to the radical hair transformation!), you have to deal with the consequences now.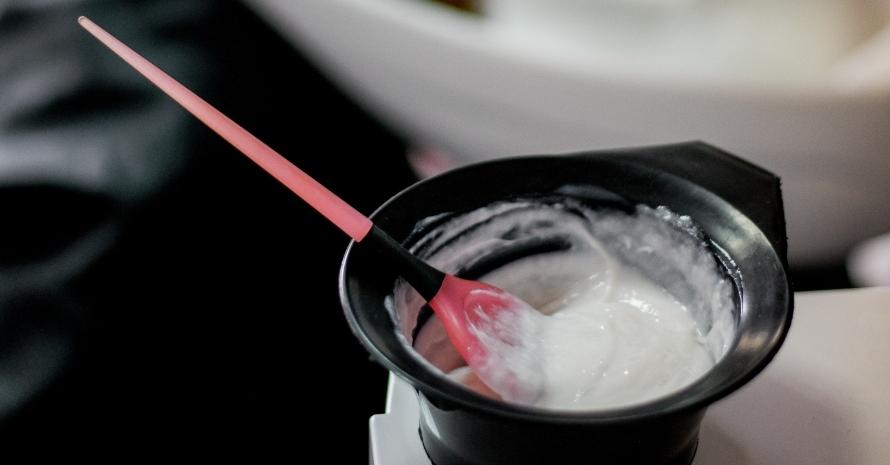 If you believe your blonde hair turned grey because of the dye, the smartest decision is to wait for 10-15 days and dye it again with a more golden shade.
Toning shampoo
This is where moderation plays a big role. A toning shampoo is indispensable for golden-haired women, helping them eliminate yellowish undertones, but only if you don't overuse it.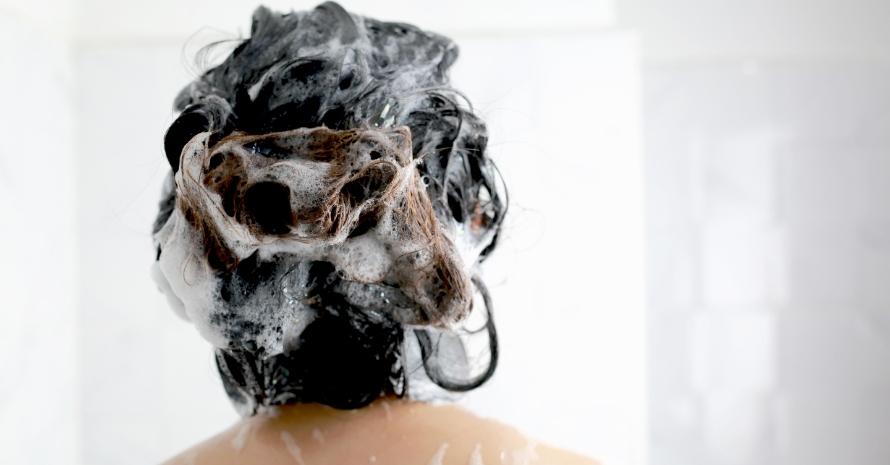 Otherwise, you can get unflattering gray locks. Another reason might lie in the brand change. The measure you can take to fix the color is to stop using the culprit.
How to get a grey tone out of blonde hair
Now that you've identified the potential cause of your grayish problem, but graphite shades remain, you have to expand your possibilities to cope with those silver strands.
I've encountered many women trying to fix their gray chevelure with homemade solutions and tips from Web experts. I mean applying baking soda, lemon, dishwashing liquid, hydrogen peroxide, and the like. I don't advise you of any of these solutions.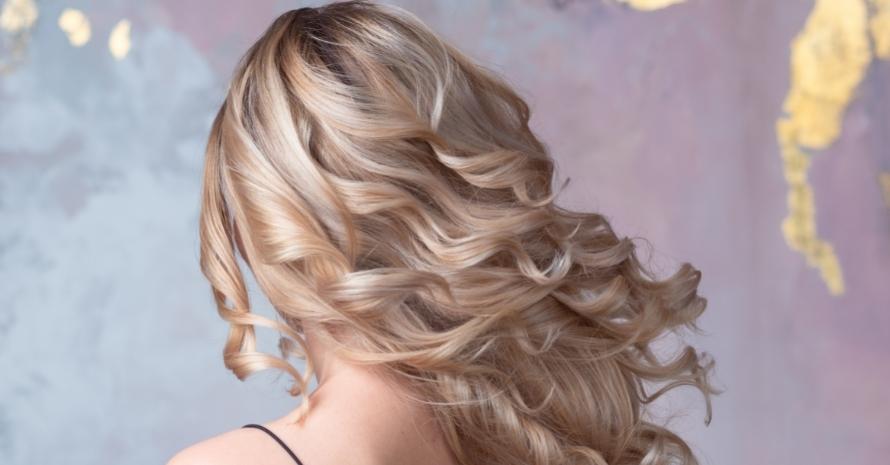 Baking soda and the developer contain strong chemicals that can be too harsh on your locks. Yes, they are capable of eliminating those gray hues, hence the effectiveness you might have read about on the Internet.
However, there is a side effect: they will leave your hair without pigments, and you will still have to saturate your hair with some artificial color to make it look lively.
Therefore, I will skip this part with DIY methods and new risky experiments and adhere to the more reliable methods below.
Use clarifying shampoo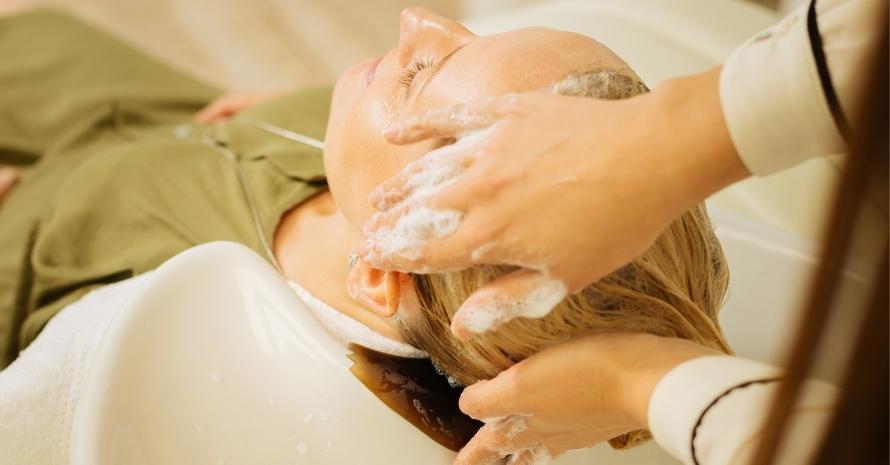 A professional clarifying shampoo has a powerful formula that can spare your strands of artificial pigments. The technique is straightforward: wash your silver mane several times with this shampoo, and the gray will disappear.
Since such products are accompanied by an intense odor, it's better to wash your hair in a well-ventilated place, not in the shower.
Heated hydrating mask
Though such creamy treatment can already be a part of your monthly hair routine, you might not know that sulfates on its ingredients list can help you get gray tones out of your locks.
For this method, you should dampen your strands, apply a mask, put on an aluminum or nylon cap, and wait for 20 minutes for the product to do its work.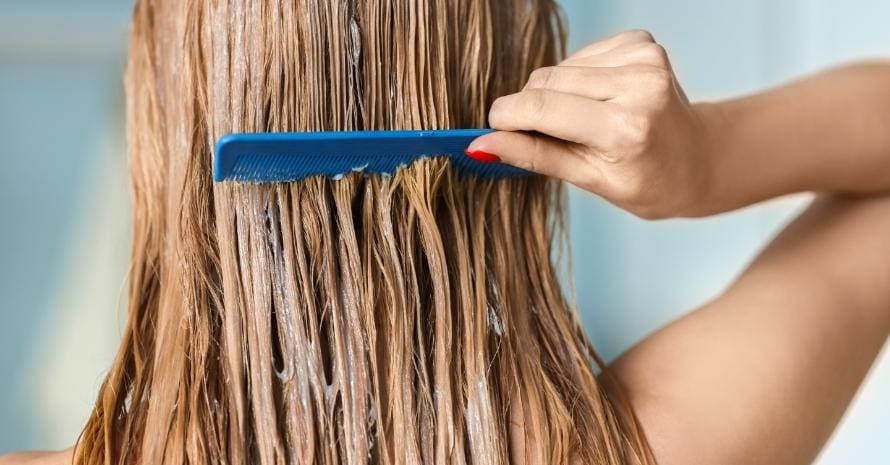 Rinse the hair in lukewarm water. Additionally, you can seal the ends by holding them under cold water for several minutes; this will give your strands more shine.
Repeat the procedure two times a week, and after half a month, you'll notice the gray has come off your hair.
Apply a dandruff shampoo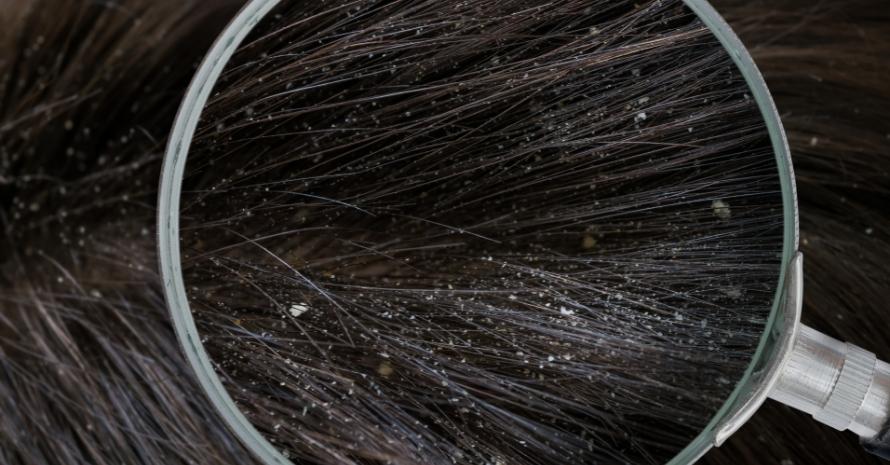 It might come as a surprise, but a dandruff shampoo can also help you cut the gray shades in the hair. The reason is it contains active chemicals that eliminate dandruff from the hair.
If your blonde strands were spoiled by gray highlights, it is a good technique to consider. You should gently wash your mane with a dandruff shampoo for several minutes and then rinse the solution as usual. Make sure no shampoo is left on your chevelure.
Then apply a conditioner to nourish your hair and help it to recover.
FAQ About How to Fix Grey Toned Hair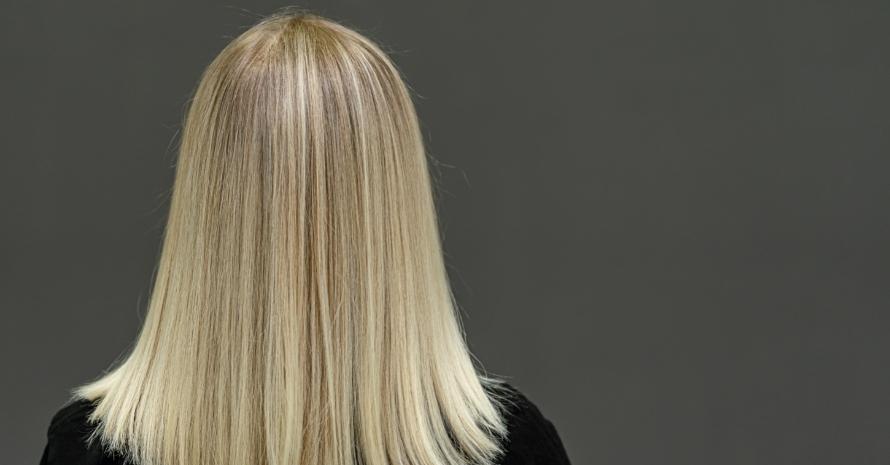 To get rid of silver hair, you don't need to rush to a salon immediately when you notice the problem. Take a deep breath, identify the cause, and think about all your options. If you still feel uncertain, my answers in this section can help you dot all the i's and cross the t's.
What color cancels out grey?
Don't opt for a new box dye the very moment you notice gray strands instead of blonde hair. This shade might come off in a couple of washes, and you won't need to re-dye your locks. Do not use a toner or a toning shampoo if you think it might be a problem either.
If the graphite hue remains after several weeks, this is when you can return to your thought about purchasing a new box dye.
The best variants include golden shades, but if you decide to go darker, I recommend such hues as chocolate brown, praline, mahogany, and light brown to cover your gray hair.
What does purple shampoo do for grey hair?
Purple or violet shampoo removes yellowish undertones from the gray strands, helps to even the color, corrects the brassiness, and enhances the gray.
If it is not your go-to decision, and you want to get blonde shades, there's no need to use this product on your strands. However, there are a lot of options to make this shade look its best since silver is on-trend now.
Why did my blonde hair turn silver?
This can happen due to a bunch of reasons, which can be easily identified. You could have toned your hair after bleaching, used an ashy dye or a toning shampoo, or your hair is naturally prone to soaking gray pigments from chemical solutions applied to it.
How to care about silver hair before dying it again?
If you decide to re-dye your gray chevelure after two weeks, you should know how to treat it properly. This way, you will not only prepare your hair for absorbing a new color but help your locks restore. I advise the following caring techniques between the coloring sessions:
use a high-quality shampoo and conditioner with moisturizing or nourishing properties;
avoid using heat styling tools, and if you do, use heat protection first;
apply a deeply nourishing mask to your locks once a week and let it sit for 20 minutes;
protect your hair from harmful UV rays by wearing a hat or other hair accessories (it can cause yellowish tones too).
Get Silver Out of Hair or Embrace It
It all depends on the perspective from which we look at a situation. Your initial intention was to reach sun-kissed blonde, but you got ashy shades.
You can either try to remove them from your locks or let the situation be and make the most of it by using purple shampoo. Now that you know what to do, you can make a choice.
Are you inclined to reach that luminous blonde no matter what, or have you reconsidered your decision? Have you tried any solution provided here? Please, share your thoughts and experience with us, I will greatly appreciate your feedback.
Also read: