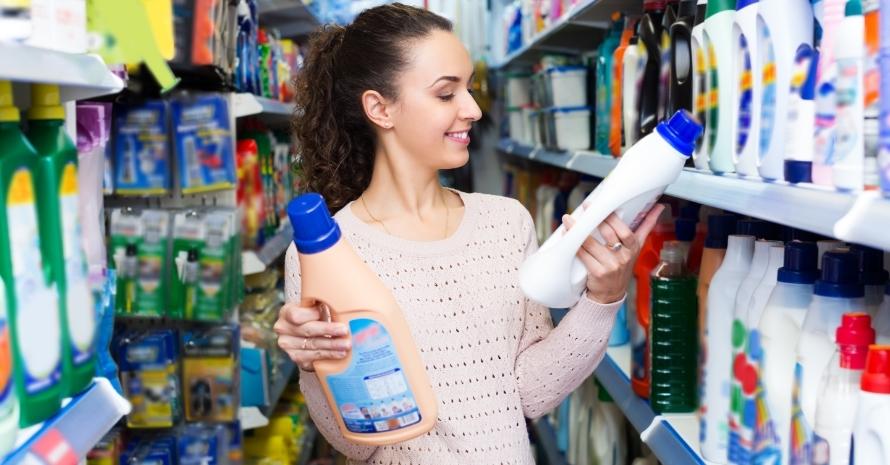 I've heard this question numerous times. Do you shampoo after bleaching, or do you have to avoid any water procedures? If you are worried about the possible damage you can provide to your hair, my article is for you.
I've gathered recommendations on hair care to help people who just bleached their hair or are only thinking about it.
Multiple dyes contain bleach as the main component, so you have to find out how to wash the bleach out of hair even if you want to slightly change its tone. Follow my recommendations to restore your damaged hair and prepare it for the next bleaching session.
Guide to Shampooing Your Hair After Bleaching
This article informs you about the basic rules of washing your chevelure after bleaching. You will learn:
When to apply shampoo to your hair after the bleaching procedure;
How to wash out bleach causing no damage;
The detailed description of washing your locks;
Remedies you can apply to save your hair from the damage done by bleaching.
Does shampoo match the bleaching process?
Once you finish the bleaching procedure and finally get the desired color, you don't want to ruin everything with improper care. Washing hair after bleaching and toning is a tricky question for even the most experienced hairstylists.
Everything depends on your specific case. You have to adjust your washing routine to the new circumstances, which is damaged hair after bleaching.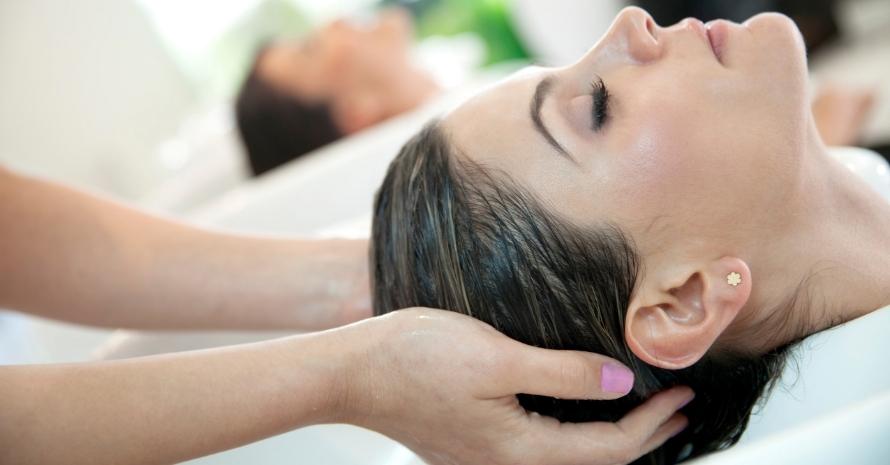 Regardless of your hair type, you have to avoid washing it for the next 72 hours after bleaching. You have to wash off the bleach from your hair in the first place and then wait till your cuticles will be sealed with the new color.
They will not close during the first two-three days since bleaching is a long process.
Why not shampoo your hair right after bleaching
Before using shampoo, you have to check out its list of ingredients. If it contains sulfates or alcohol, this shampoo can harm the already damaged hair. During the next 72 hours after bleaching, hair cuticles can still be opened. This is when you can't wash it even with regular water.
After your beauty stylist is done washing bleach out of hair, you need to wait till the color soaks into the hair structure, and the cuticles get closed. Bleach that contains peroxide acts even when it is washed away.
Wait for 3 days to wash the chevelure with the specialized shampoo that does not contain harmful chemicals and nourishes your locks.
How to wash the bleach out of hair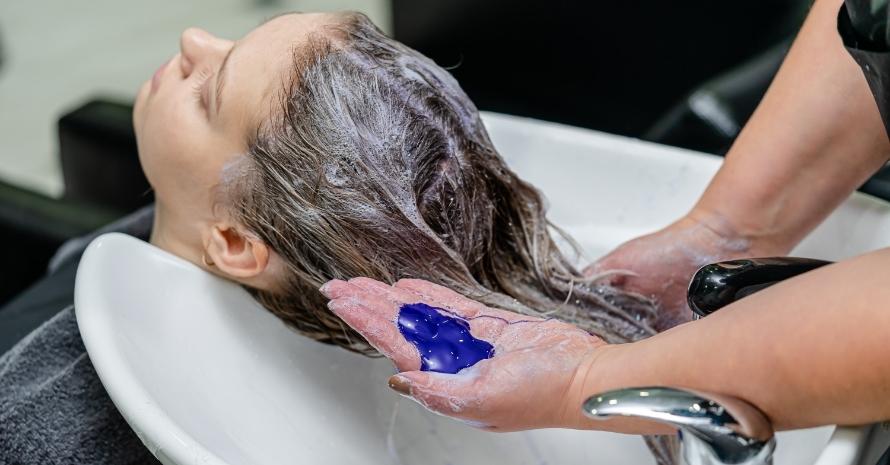 Now, when you can use shampoo after bleach, you need to follow a specific procedure. Here is a step-by-step instruction:
Stick to cool or lukewarm water
Try to use cool water if you can or don't heat it too much. Cool water keeps the cuticles closed, while hot water opens them. Bleach has already opened the cuticles, penetrating the hair.
You have to keep them closed so that the color doesn't leave them. Besides, hot water can also dry out the hair, releasing the natural moisture inside.
Use specific shampoo
It should be free from sulfates and alcohol if it is possible. Look for a sulfate-free shampoo. Conditioner has to accommodate moisture and keep it inside the hair. Sulfates remove natural oils from your strands. This will clean them but provide huge damage.
Apply purple shampoo once a week
Use specific purple shampoo for bleached hair. It neutralizes the color and prevents orange locks if it was not your original plan. Don't overuse it since it slightly dries the hair.
I recommend using purple shampoo after 72 hours that you waited for bleaching. If you don't have much time, use sulfate-free shampoo instead.
Treat your locks with a leave-in conditioner
You can add hydration to the strands with a leave-in conditioner. Apply it evenly to your mane while it is still wet. You can use a wide-tooth comb to rub the product inside.
This way, the moisture will be sealed from the roots to the ends. This conditioner supplies the locks dried by bleaching with water. I recommend using it after the washing procedure.
Repeat the washing session after 4 days
Don't overwash your strands. They need natural oils you can simply wash away. If you can restrain yourself for at least a week, I advise you to do it. It is better to style the hair into a bun or loose braids to hide the greasy look. With over 2 washes per week, your hair will quickly dry out.
When to use shampoo after washing out the bleach
When can I wash my hair after bleaching? The answer depends on your usual schedule, hair type, and whether it is your first bleaching or not. Meanwhile, you can't use shampoo 50-72 hours after bleaching if you want to receive the specific color and save the chevelure from drying.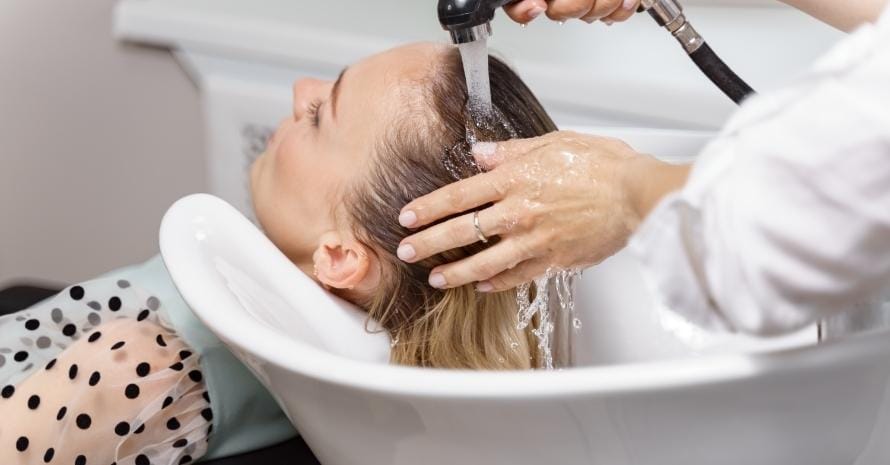 If you can't refuse a blow dryer or other hot tools after washing your locks, I advise you to postpone shampooing for more than 3-4 days. I strongly recommend not using a blow dryer several weeks after bleaching since you can damage your hair even more. If you have to do it, use the low temperatures.
Your perfect shampooing procedure should look like this:
Apply sulfate-free shampoo without alcohol.
Wait over 72 hours after bleaching.
Treat your locks with a leave-in conditioner after the washing session.
Switch from blow-drying to natural air-drying.
Moisturize and nourish your hair with hair restoring masks at least once a week.
FAQ About Using Shampoo After Bleaching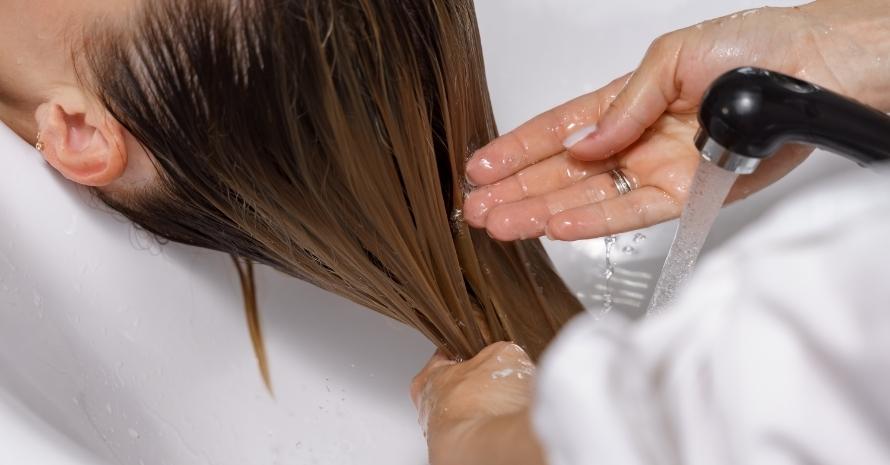 If you have more questions left, you might find them here. I have gathered all the frequently asked questions online and shared my answers. If you have more to add, you can do it in the comments below.
Can I use purple shampoo right after bleaching?
While I do recommend using purple shampoo for bleached hair since it protects new color from transformation, I advise you to wait for at least 4-5 days before using it.
If you need it, you can use this shampoo 72 hours after the procedure. Yet, the product can easily dry out your hair if you do it before.
Do I wash hair after toner?
Yes, you have to wash away the toning mixture. You need to do it no later than 30 minutes after the application. If you don't wash away ammonia, your hair will simply fall off.
The same can happen with bleach. Your hair colorist will wash away bleach and toner. Then wait for 3-4 days to use shampoo.
Can I dye my hair after a bleach bath?
Yes, you can dye your locks after sodium hypochlorite washes or a bleach bath. After the bleaching procedure is over, the color will lay smoothly and evenly on your hair, penetrating the structure in no time. Many dyes already contain bleach, so you have to check out the components.
Shampoo Your Hair Without Damage
I hope this detailed manual has helped you to learn how and when to shampoo your hair after bleaching. Pay attention to the basic requirements of your mane. Ensure you neither wash away natural oils in your hair nor dry it.
Treat it with leave-in conditioners, specific shampoos, and nourishing masks during this time. If you need the second bleaching session, be extremely caring about your hair in-between. Pay attention to any dry or split ends and ensure you don't use a blow dryer.
Have you bleached your hair before? How frequently do you usually wash it? Leave your thoughts in the comments below.
Also read: