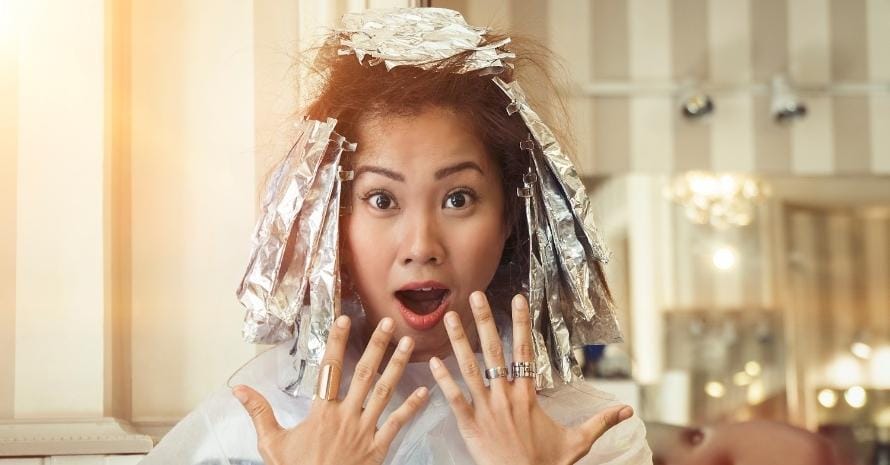 If you are looking for how long to leave bleach in hair 30 vol, you might have already decided to change your hair color. Although 30 volume bleach is not the strongest out there, it can easily remove original color pigments from the hair so that you can fill it with the required ones later.
Without the knowledge of its action, you can easily damage your hair and scalp. This is why I have created specific instructions for you. Read the article if you want to find out "how long should I leave bleach in my hair?" The answer is here.
Guide to Easy 30 Vol Bleaching
If you want to find out how long to leave a 30 volume developer on hair, read this article to know the following:
Timeline for holding bleach to lighten the hair and create highlights;
Reasons for applying bleach on the hair before dying;
Problems that can appear if you keep bleach on your hair for too long.
Specifics of 30 vol bleach use
There is no general answer to the question "how long do you leave bleach in your hair?" The reason lies in the different volumes of bleach you can choose. Based on the volume and your hair structure, you can decide on the time it takes to change your hair color.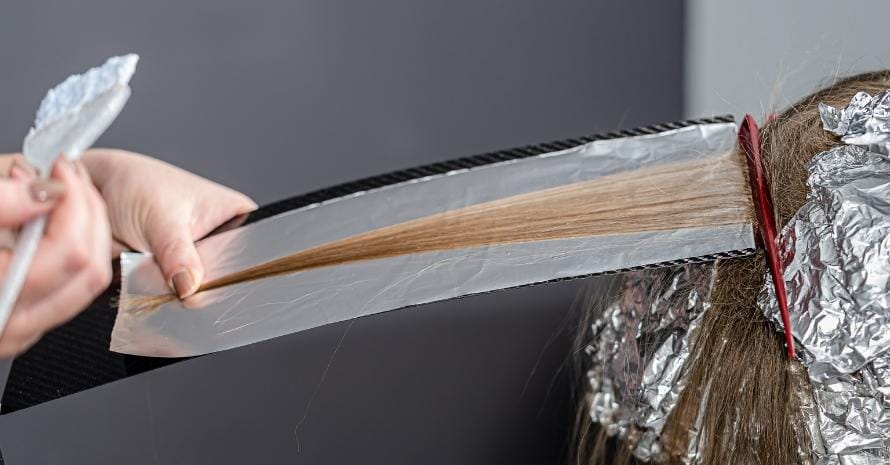 The average time of action for a 30 volume product is 15-30 minutes. However, this period varies based on the result you want to achieve.
How long to leave 30 volume bleach on
If you are curious about how long to keep bleach in hair with a 30 volume product, the quick answer is 15-30 minutes. If you want exact calculations, decide on the color you want to get in the end. It also depends on your hair type and its original color.
First, let's discuss the volumes. There are several types of bleaches with different numbers based on the amount of peroxide inside:
10 volume bleach is the lightest one. It works only when you want to darken your chevelure. It contains 3 percent of peroxide and provides you with a new shade that is similar to the original color;
a 20 volume product is for the temporary effect. It contains 6 percent of peroxide and is widely used to cover the gray hair you want to avoid. It penetrates inside the hair cuticles and lightens the color to two shades;
30 volume bleach lightens the hair to 2-3 levels. It contains 9 percent peroxide. If you want to change your color from dark to honey blonde or light brown, this is your choice;
40 volume is considered to be the strongest of all due to 12 percent peroxide. You can radically change the original color. It can lighten the strands up to 4 shades.
How long to leave bleach in hair depends on the purpose you go for. The most popular options for 30' volume are:
To Lighten The Hair
If you want to lighten the hair, you have to wait from 15 to 30 minutes. It will not cause too much damage to the hair but lighten it instead. The lighter the tone you want to receive, the longer you need to wait.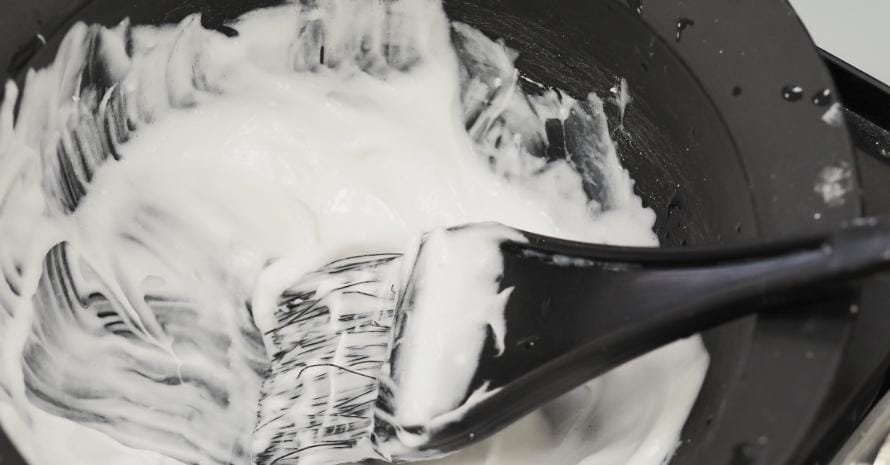 Keeping the product over 30 minutes will ruin the hair. Bleaching contains aggressive chemicals, so don't risk your locks and scalp. The timing is similar for both light and dark hair. You can read recommendations of bleach developers;
For Highlights
If you want to change the color partly, the requirements can change. Highlighting the originally dark hair requires not one but two sessions.
You have to switch from red to yellow before you dye your hair blond. The time of one session shouldn't exceed 30 minutes. You can repeat the procedure after several weeks when your hair is restored.
Why apply bleach to dye your hair
You have to learn the difference between bleach and dye in advance. While bleach contains aggressive chemicals that can change the structure of your hair, many hair dyes don't.
It does not mean that your dye has no chemicals. Every dye, except for temporary natural dyes, has to change strand color from the inside. Yet, bleach is considered to be the most effective and damaging of them.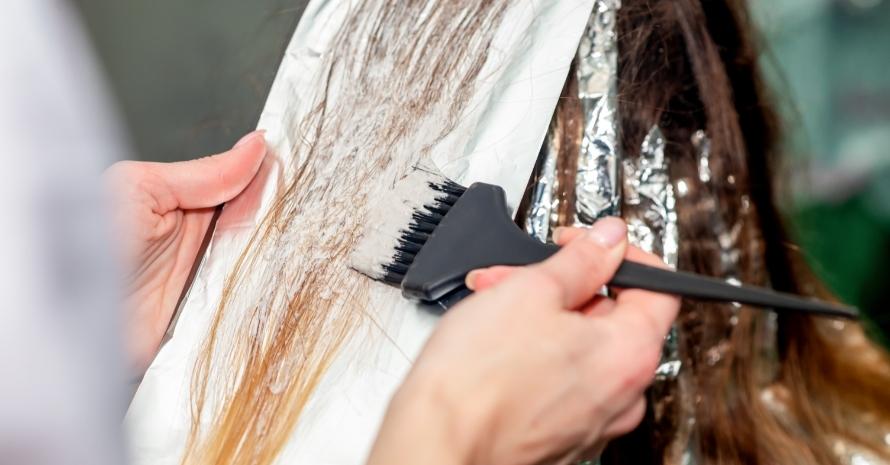 Some hair dyes contain bleach even if they don't lighten your hair. Manufacturers mix bleach with the desired color pigment. This mix easily gets inside the hair, changing it in 30-50 minutes, based on the product.
Such dyes provide a long-lasting effect and require re-application once in one or two months, based on your hair type.
Possible problems when letting bleach oversit
If you forget about the proper timing when holding bleach on your strands, you can easily lose them. Your locks are damaged if you hold bleach for the usual 30 minutes, so you have to restore their health. If you overuse bleach, you can significantly damage the hair structure, which results in hair bleaching and skin burning.
The strands will become extremely light. Your hair can change its color to orange, while the bleaching agent will become ineffective. I strongly advise you to keep track of time and don't overuse bleach.
FAQ About Leaving Bleach in Hair 30 Vol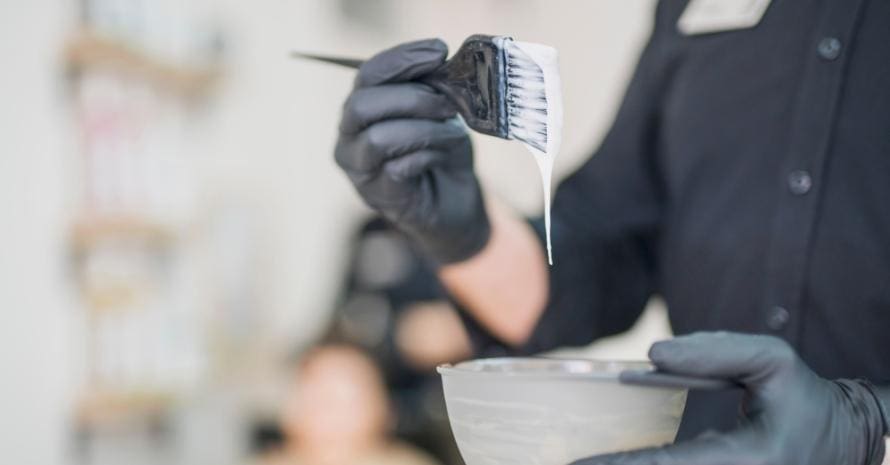 Read these popular questions from users around the world. My answers will help you to figure out how the 30 vol bleach works. If you have more to add, you can do it in the comments.
How many levels will 30 volume lift?
It can lift your original hair color to 2-3 levels. If your hair is too dark, you will notice the difference but require several sessions to change it to blond. If you want the radical transformation, you have to use a stronger mix and check out 40 vol. A 30 vol bleach contains 9 percent peroxide.
Will a 30-volume developer bleach the roots?
Yes, it works perfectly on the roots. Since it can act faster on the roots, you need to remove the solution faster than from the ends. Natural heat comes from your scalp, making the penetration process faster, and chemicals act quicker.
This bleach will lighten the roots only to 2-3 shades, the same way as the rest of your hair. Avoid hair bleach poisoning and don't forget to stick to the proper timing.
How long do you leave a 30 developer on the knots?
Bleaching the knots on your wig can be a challenging task, yet it can make you look natural. Sprinkle the water on your wig and apply the bleach.
The best option is 30 volume one. You have to let bleach work for 15-30 minutes based on the original purpose. Check out the knots every 10 minutes. Once it is done, wash away all the bleach.
Use 30 Vol Bleach Professionally
Deciding on the color and tone you want to get is crucial for picking the right volume of bleach. If you want to lighten your hair to 2 to 3 tones, you need 30 volume bleach. Hold it no more than 30 minutes on your locks, based on the results you want to achieve. If you need deeper shades, you have to repeat the bleaching procedure 3-4 weeks later. Don't forget to use hair care remedies to restore your health.
Have you ever used 30 vol bleach? Was it helpful? Share your story in the comments below this article.
Also read: