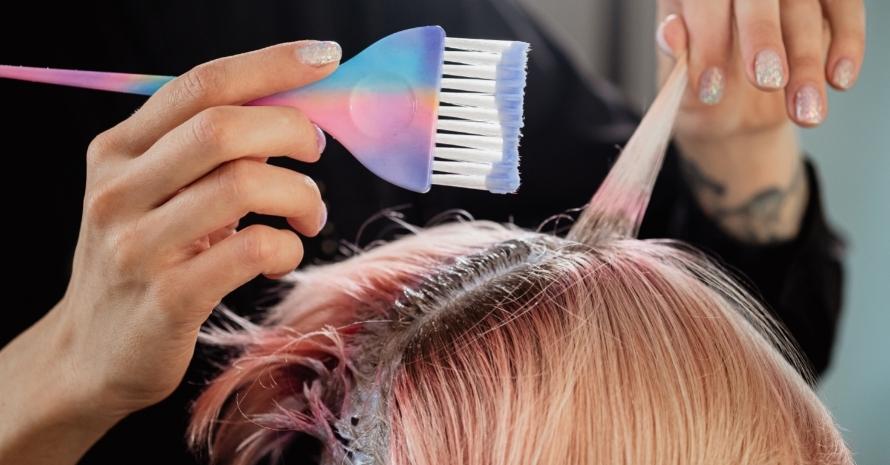 Many people think that it is enough to lighten strands to make highlights. And they get disappointed when, after bleaching at home, the hair still doesn't look like it belongs on the cover of glossy magazines.
To achieve the desired result, it is necessary to go through several stages of lightening and dyeing; the final one involves toning. However, what does hair toner do to highlights?
In this article, I'll share my professional experience on this issue to help you understand how toner works with different hair types and whether it is harmful.
What Does Toner Do to Hair Guide
Toner is a dye that does not destroy the hair structure.
It creates an outer shell on the surface of your strands.
Toner does not change natural color dramatically.
Instead, it can neutralize unwanted shade.
Gives different results on different types of hair.
Washes off quickly, therefore, you'll need frequent recoloring.
What is hair toner?
Everyone who has lightened their hair at least once in their life has encountered a toner. This is an indispensable thing if you want to achieve a platinum color without yellowness.
In general, it is a dye product that does not radically change the color but can only enhance it or neutralize a certain shade without penetrating the structure.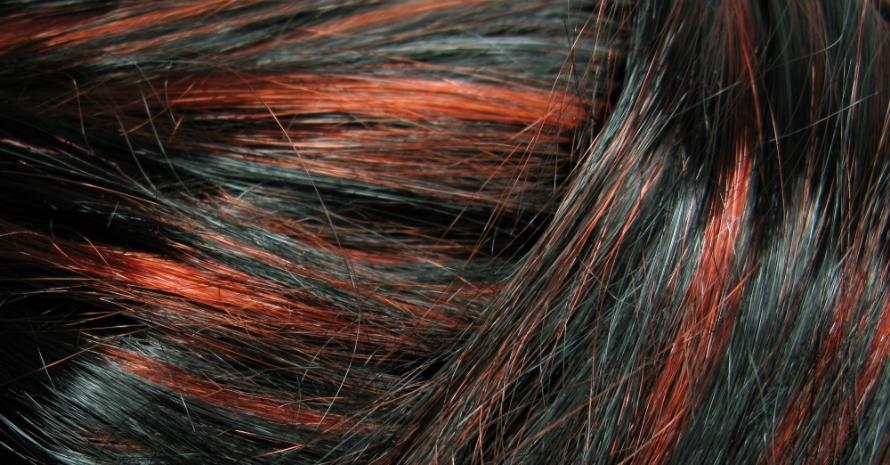 Unlike permanent dyes, the toner does not contain ammonia or contains a small amount of it, so it won't have an unpleasant pungent odor and cause harm to your hair. It is also worth noting that there are different types of toners. Among them, there may be tinting shampoo, conditioner, semi-permanent dye or even spray.
Depending on the type, the effect of toning can last from about 3 to 6 weeks, which directly depends on the frequency of washing locks. Accordingly, the more often you wash your hair, the faster the toner will wash off. However, in this case, people often use tinting shampoos to keep the washing schedule and maintain the desired shade.
What does hair toner do To highlights?
Toning highlighted hair is the most common use of this product. Any lightening process ends with the use of toner because it gives the color its final look. In addition, the ingredients in the composition soften locks and make it shiny.
Toners correct the shade of highlights by applying pigment on its surface. For example, if you lighten black hair in several tones, most of your strands will have a red or reddish tint, which can be neutralized with blue toner.
If you just need to neutralize a shade of toning highlights, choose the opposite shade on the color wheel.
In other words, the toner does not change your natural color; it only interacts with it and helps to manipulate the shade of bleached strands. So it can help achieve an ashy, pastel hue.
With toners, you can also experiment with bright shades of color, but keep in mind that the color on highlights and on your natural unbleached hair will be slightly different.
Toning different types of hair
Toner is often one of the most affordable and easy ways to experiment with hair at home. But to successfully tone your locks, choosing a quality product is not enough.
You also need to consider your hair type and color before dyeing it. After all, the same toner can cause completely different results on different colors. Here's what you need to know when toning different colors:
Blonde
If your hair is naturally light, you are a little luckier than dark hair owners. As with toning blonde highlights, you have a great choice of toning options.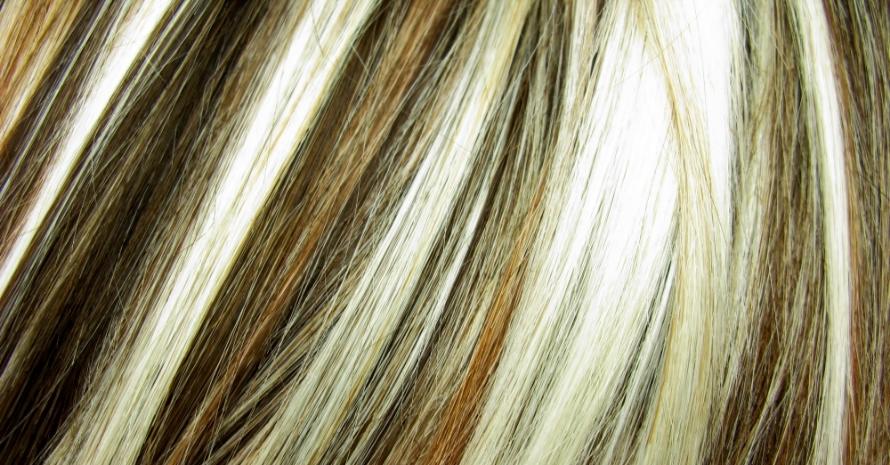 You can do this with the use of light, pastel colors, or try to radically change your image by using purple or red colors. Take into account that the lighter the locks, the more noticeable the toning effect.
Orange
Speaking of orange hue, there may be several options for using toner. The first is the use of red toner to emphasize the natural color, increasing the saturation of the hue.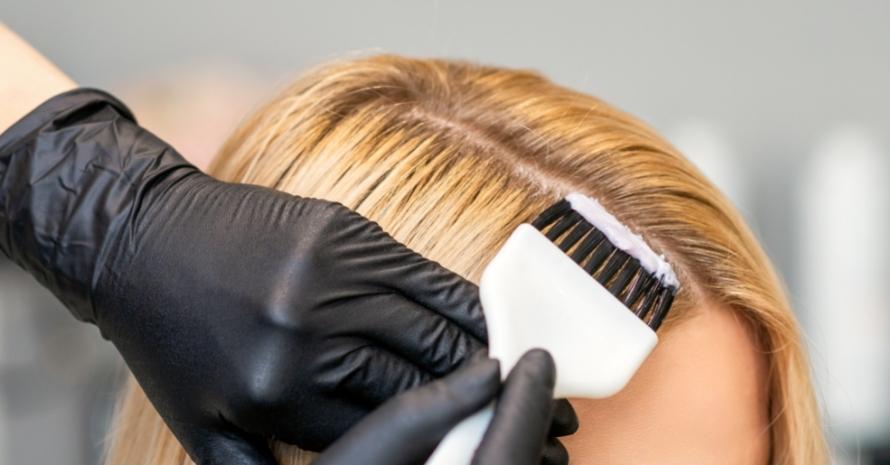 In case you want to get rid of the red tone, make it less noticeable, you can also use toner. To do this, tint your hair in the opposite color, green is the best option for this. Even regular use of green tinting shampoo at home can bring noticeable results.
Brown
If you strive for changes but are not ready for bleaching, then toning can be a great solution. Not everyone knows that dark color often has a warm undertone. This can be seen in the light in sunny weather, when the hair has a reddish tinge.
So you can tint brown in an ash color, thereby neutralizing the red undertone. If you have dark brown hair, it is better to choose a semi-permanent toner: it has stronger components that will help achieve visible results.
And for light brown, you can choose a blue tinting shampoo: it will turn your natural reddish undertone to an ashy color with a cool undertone.
How to protect hair between Dyes
If you regularly dye or tint your hair, then the question of its protection may be relevant to you. After all, even despite the more gentle components in modern dyes, permanent coloring can weaken even healthy hair.
The most important thing is that hair care and protection should be regular, not a one-time procedure just before dyeing. Be responsible when choosing shampoos, choose products with a natural composition. You can even add natural ingredients yourself.
Also, do not neglect the use of balm, it softens hair and nourishes the ends. Don't forget about heat protection, use sprays to reduce the damage from using a dryer and different irons.
FAQ on Toning Highlights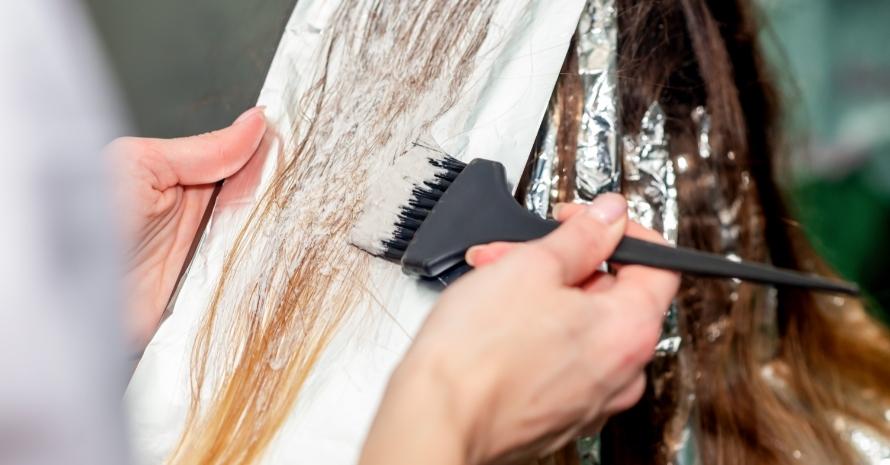 Will a toner darken my highlights?
For owners of blonde hair, in particular platinum color, the question of whether toner can darken highlights is very important. Toner's task is to slightly change or lighten some color.
Of course, it can be used to tone down too bright tones or neutralize unwanted shades, not to affect the level of your current color.
Does toning damage your hair?
Toner does not harm the locks in the same way as a lightener or permanent dye, which penetrates the inner structure itself and damages it.
However, many toners may contain various chemical components that can adversely affect your hair if it is already weak. Fortunately, most modern toners only improve the appearance of damaged hair.
Is toner necessary after highlights?
In short, yes. Because after lightening, your hair loses color pigment. That is, if you want to lift your color up to several tones, you should be prepared for an unpleasant reddish or yellowish tint.
You can avoid toner for hair after highlights only if your natural color was blond enough and highlights didn't create a lot of dimension for them.
Will toner wash out of highlights?
Lightened hair has a different structure because the bleach penetrates deep into the cuticle and dissolves pigment molecules called melanin. It is a combination of two types of melanin: eumelanin and pheomelanin that gives strands its natural color.
Toner only forms a shell on the surface of the strands, so it cannot last as long as hair dye. Over time, the toner will wash out, which is why you need to do a retouch or use a tinting shampoo.
Get the Best Result When Toning Highlighted Hair
In conclusion, the toner is an integral part of the highlighting process. Depending on your hair type and purpose, you will need to individually choose the color for toning. Because toner is not a permanent dye, it washes off quickly.
Therefore, if you want to keep the look of your highlights, you need to perform a toning procedure from time to time or use a toning shampoo. Equally important is hair care between coloring, natural care products can mitigate the negative effects of toner chemicals and contribute to healthy growth.
Please, share your experience with toning highlights. What is your natural hair color and which type of toner do you prefer?
Also read: