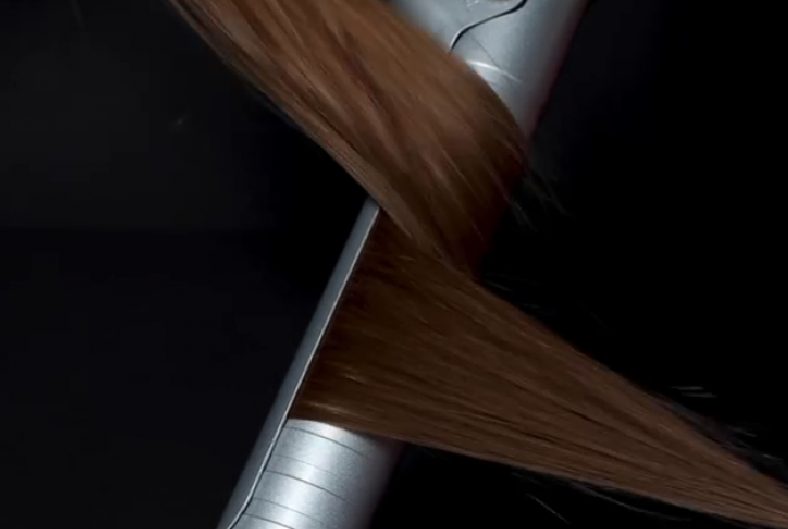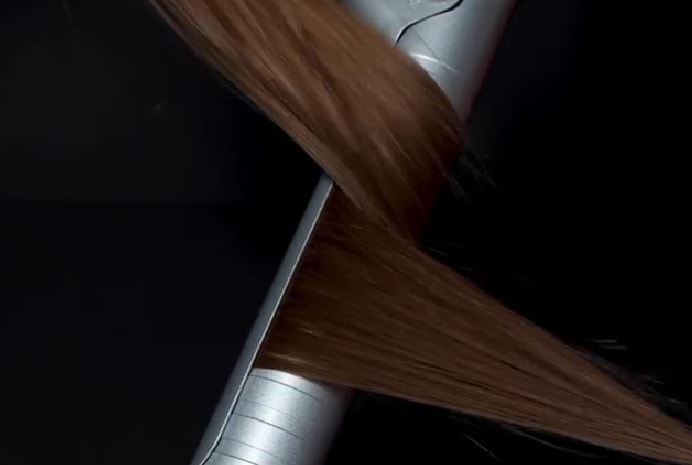 Making curls isn't just for long hair. From bouncy spirals to boho waves, your genuine intention to learn how to curl short hair with a curling iron will result in some statement-making jaw-dropping textured styles.
Can you curl short hair while making it look gorgeous? Yes, absolutely! With the perfectly chosen devices and superb methods in use, you can incorporate springy, flirtatious spirals into your short hairstyle repertoire with maximum ease.
Explore the complete guide on effectively using a curler on short tresses below. Take your trimmed locks to a brand new level with my hassle-free curl-'em-all tips and hacks.
Complete Guide to Crafting Short-Hair Curls
There's a bit of a learning curve to mastering a curler. Also, multiple factors can aid you in crafting fantastic spirals — as well as making them last. They include:
utilizing the most appropriate equipment;
sticking with the highest-rated hair care solutions;
prepping your crowning glory;
implementing the best methods.
So, without further ado, let's delve deeper into the topic.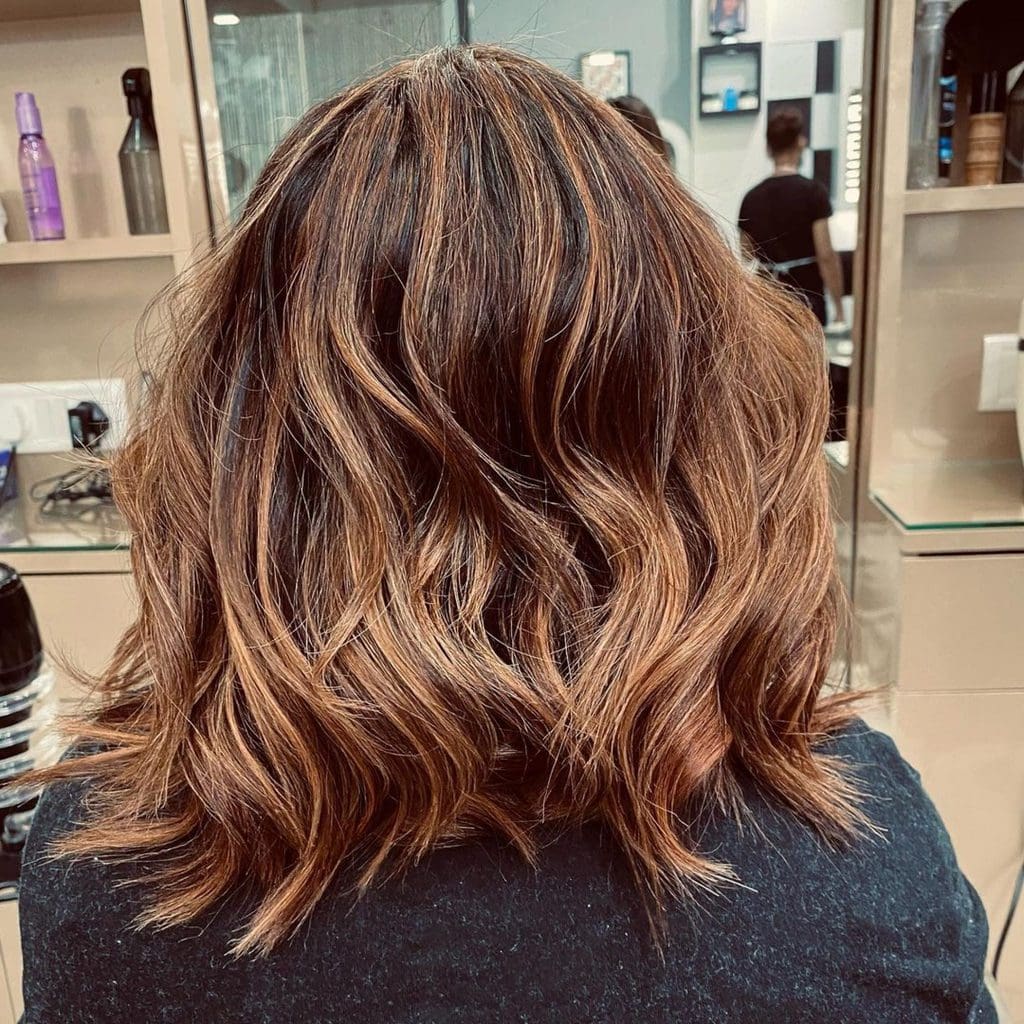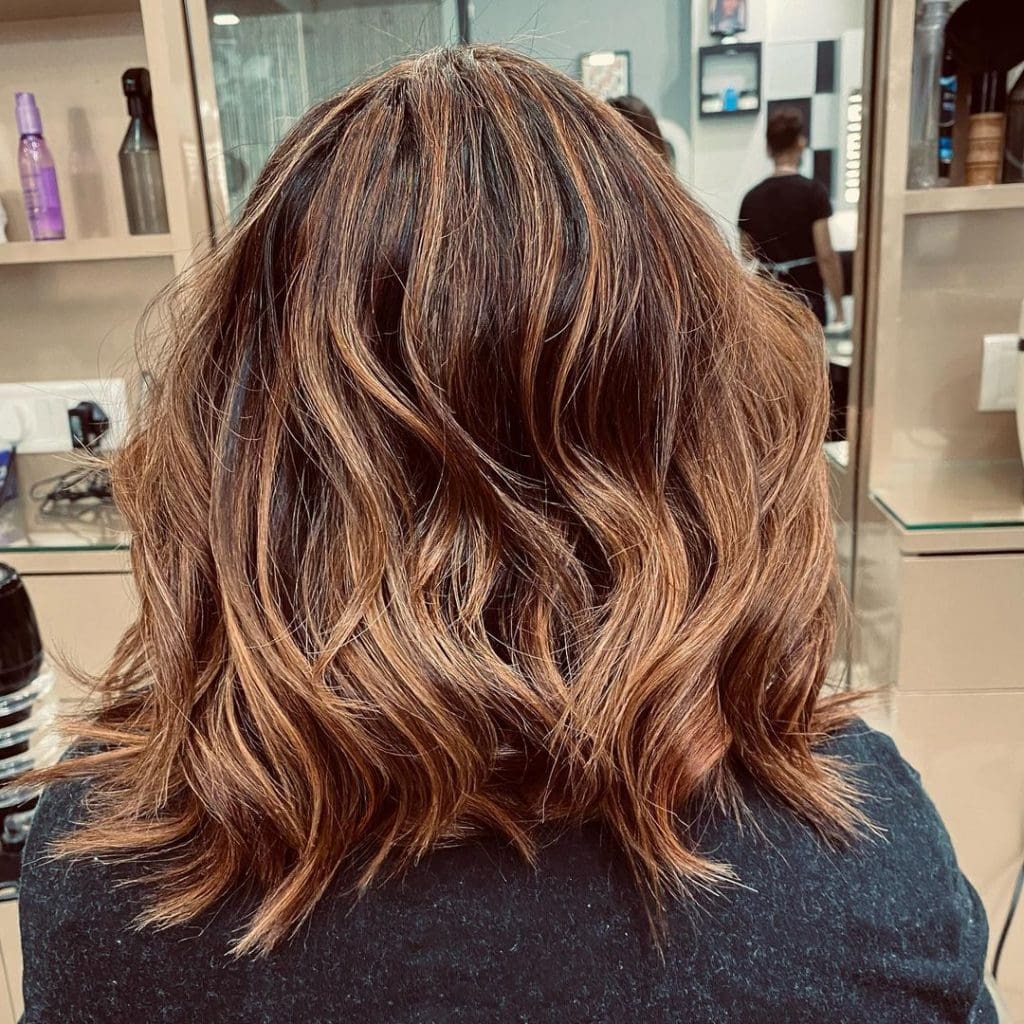 Using a Curling Iron on Short Hair: Prepping Stage
Next-day locks tend to hold spirals better, that's a well-known fact. With that said, you should first and foremost prepare your mane for the procedure properly. Start by letting your natural oils accumulate for up to 24 hours. Wash your tresses for at least one day before creating those spirals. Avoid applying any extra oils to your tresses, for it will only add up to their greasiness and ultimately weigh them down.
If you opt for spiraling freshly washed and blow-dried strands, make sure they're completely dry prior to initiating the procedure. Follow these important prepping steps:
Shield your locks with a quality heat protectant spray before you get to spiraling them. This will prevent you from getting your strands burnt.
Boost volume at the roots with a top-notch texturizer, particularly if your locks are prone to limpness. Rub the texturizer into your scalp until it fully absorbs. Avoid using too much texturizer, for it will overload your mane and create greasiness.
Roll the upper part of your strands into a top knot. If your tresses are too short for this, secure the top layer with a clip. Opt for a hair tie instead of a scrunchie, for the latter may block the styling tool from working its way through your crowning glory.
Let the curler heat up for up to four minutes maximum. I recommend that you start kinking up your locks near a properly-lit mirror. Pinpoint the lowest possible setting for your hair type: a low one is best for fine and weak locks, while thick and strong hair will require higher temps to return tighter spirals.
The most suitable barrel diameter is determined by the type of curls you want to form. Looking to achieve loose waves? Opt for a 1-incher. Craving to make the now-trendy 3D spirals? Stick with a 0.5-incher. Remember that a more-than-1-inch curler-barrel is useless for short tresses.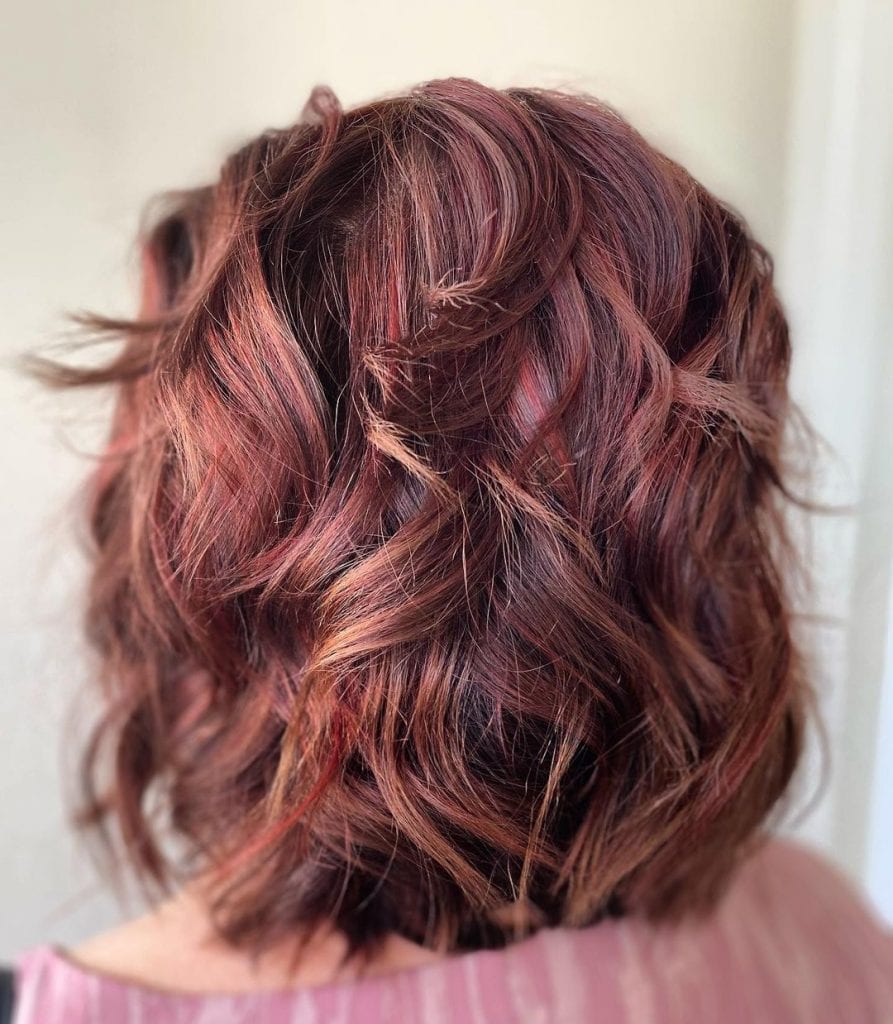 How to Use a Curling Iron on Short Hair: Stages to Follow
Now that you've prepared your crowning glory (as well as your heating device) for the curling process, get the whole thing going without hesitation. Follow these steps to get the spiraling started:
Feed 1-in. portions of your not-rolled-into-a-bun strands through the barrel and start making spirals or waves. Begin at the front of your mane and proceed to the back. Focus on positioning the curler vertically with the thinnest section pointed down while wrapping your locks smoothly around the barrel. Don't keep the curler too close to your face and avoid touching your scalp with it.
Keep your strands on the heating tool for up to ten secs and then release the resulting spirals. Bear in mind that if you cross this ten-sec timeframe, you run the risk of leaving your strands particularly vulnerable to getting all burnt.
After you first release the spiral from the curler, prop it up with your fingers for it to retain its new shape. This will result in a tight, long-lasting texture. Alternatively, for a super-curly effect, you can attach each curl to your head using a clip. For slightly wavy strands, just release the curl and let it flow the natural way.
Untie the rest of your locks and curl them following the afore-described approach, while checking the result using a large and handheld mirror.
Use an alcohol-free hairspray to lock in your beautiful spirals. Just spray it on your hands and shake out the curls to bolster the definition. This will add up to their long-lastingness, as well as alleviate dryness and frizz.
To crown your wavy look, gently massage the roots for additional volume.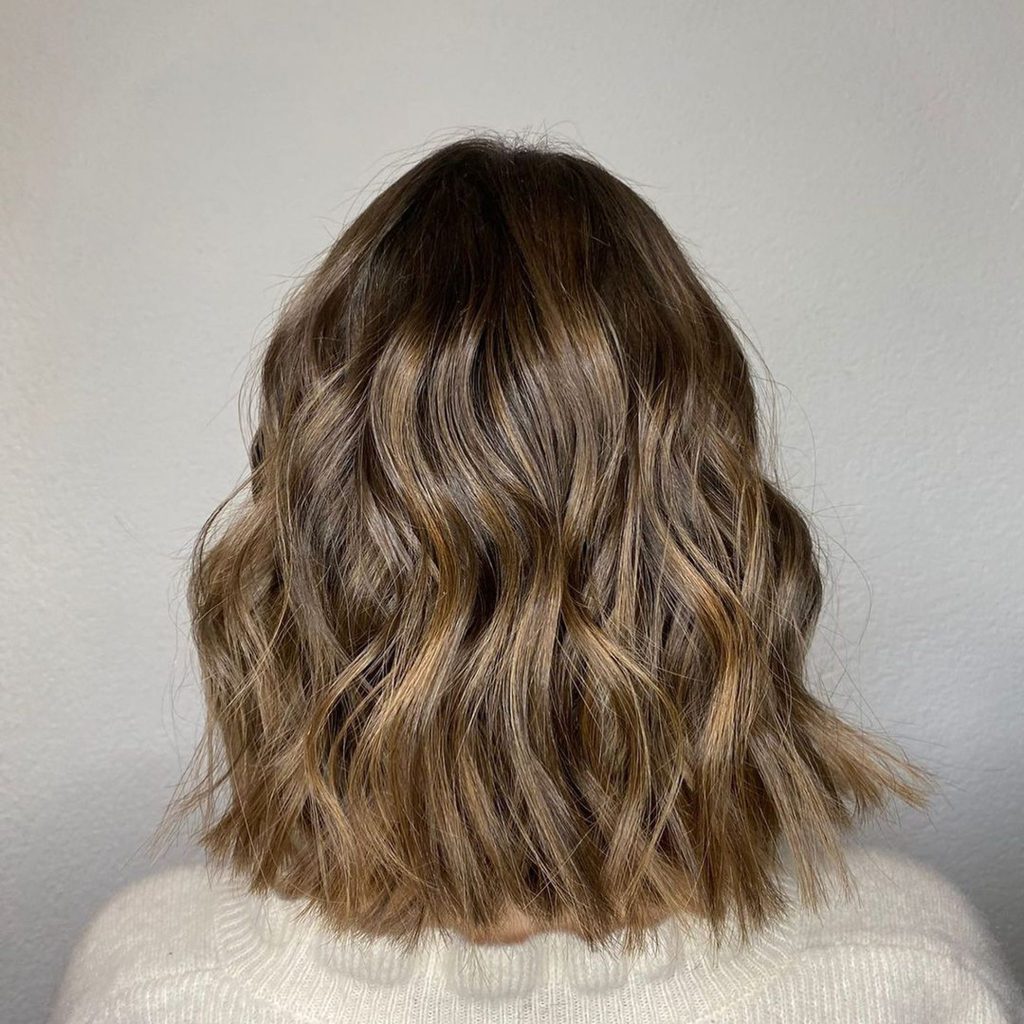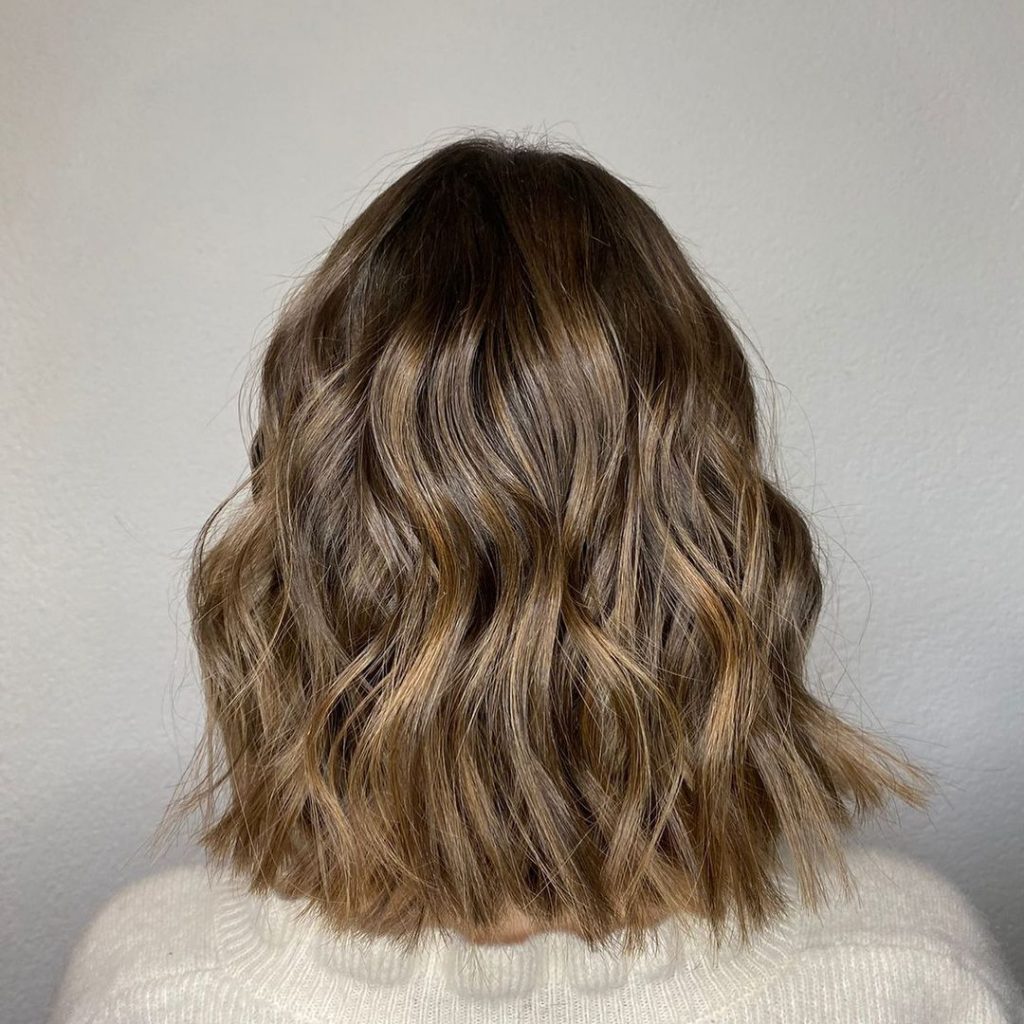 Tips for Waviness That Holds
I bet you love those charming, bouncy spirals you've created. As a matter of fact, the physics of curly hair is even currently closely studied by computer science engineers. No doubt, you will fancy your charming spirals or waves even more if you manage to make them last all day. Below, I've revealed the handiest tips and hacks for holding a lasting curl for the runway, the red carpet, and everyday life:
avoid conditioning: this will keep your strands more elastic and soft-just-enough to hold your spirals longer;
work on completely dry, 2nd, or 3rd-day hair: yes, curls are prone to lasting longer if you cleanse your mane at least 8 hours before you spiral;
get your mane ready: stick with a solid heat protectant and texturizer to avoid burns and bolster volume;
opt for a reliable curler for short hair: barrel size and adjustable heat are very important;
barrel size is the answer: if you're up for creating long-lasting spirals, opt for an-even-smaller-than-one-inch barrel;
if your locks are thin and damaged, using a heating tool is not your best bet: utilize hot rollers instead of a curler since it will help you retain your mane's fresh look and overall health;
curl in various directions: that way, your resulting hairstyle will look exceptionally voluminous and extravagant;
let 'em set: you can secure each curl's shape with your hand or a clip, just like I've described above;
cool 'em down: be patient and let your locks cool completely prior to using a brush;
choose a top-notch finishing spray if you want to keep your locks bouncy for more than a day. Use the spray after your locks are curled, for if you do it before, you'll end up with unruly, crunchy locks;
last but not least, always clean your styling tool after each use to remove hairspray and build up from it. Just clean your curler with a damp cloth when the device is cool and unplugged.
FAQ About Curling Short Hair With Curling Iron
Have burning questions left on the topic of how to effectively curl short hair with a curling iron? Browse through my answers to your most frequently asked questions below. Chances are you'll find all the right answers in this concise-yet-informative section.
Can you curl really short hair?
Yes, with some excellent devices at hand, as well as with some knowledge and skills, curling really short hair can prove effective. Just follow my tips shared above and delve deeper into how to curl a pixie cut here.
Can you curl short fine hair with a curling iron?
Yes, absolutely. Just remember that fine hair is prone to fragility, so opt for using low to medium temp settings in this case. Also, opt for a high-grade curling iron for short hair. To boost bounciness, use an excellent finishing spray on your strands once you're done spiraling them.
How do you curl shorter old ladies' hair?
To accomplish the waviest volume (which is often lacking in mature hair), utilize your curler or hot rollers as an alternative. When you're through with the making-spirals stage, finger through your locks. Then gently brush your locks and apply a high-rated spray for mature hair. For maximum effect, follow these tips:
avoid applying excessive amounts of product, for it will overload your mane
opt for styles that make your crowning glory radiate soft and smooth charm
use top-level volumizing products for a smooth, bouncy effect
refresh your short style with curls based on the way you feel, without focusing on the hottest trends or listening to what others say.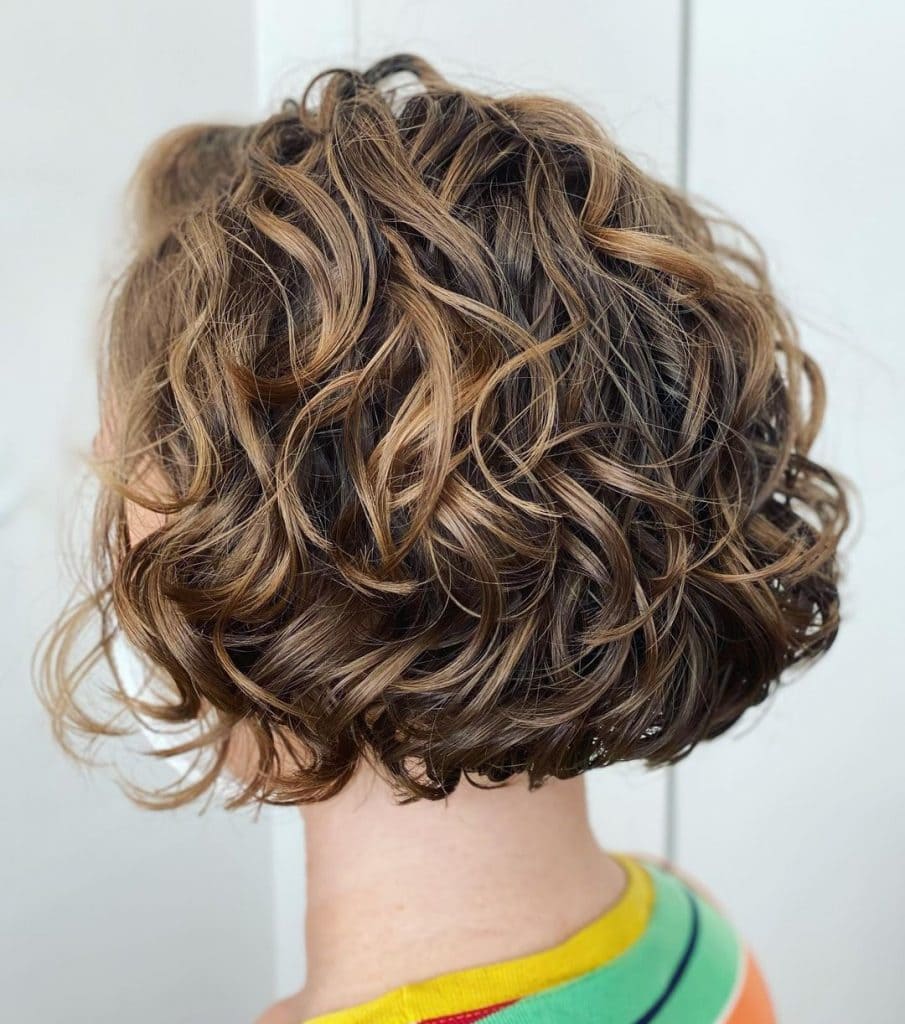 Bottom Line: Refine Your Skills
What size curling iron for short hair should I use? What's the best hair care solution for making those Hollywood waves last? How can I create ideal spirals without heat? Which type of care do different hair textures need?
Whether you have further questions left on the topic or would like to add anything on curling short hair with the tools you're used to, you're free to speak up in the comment box below. I greatly appreciate your feedback and will get back to you as soon as I can.
Now that you've explored some of the most effective short-strands-kink-up techniques and secrets, just keep practicing, and you'll excel in your endeavors very soon.
Also read: