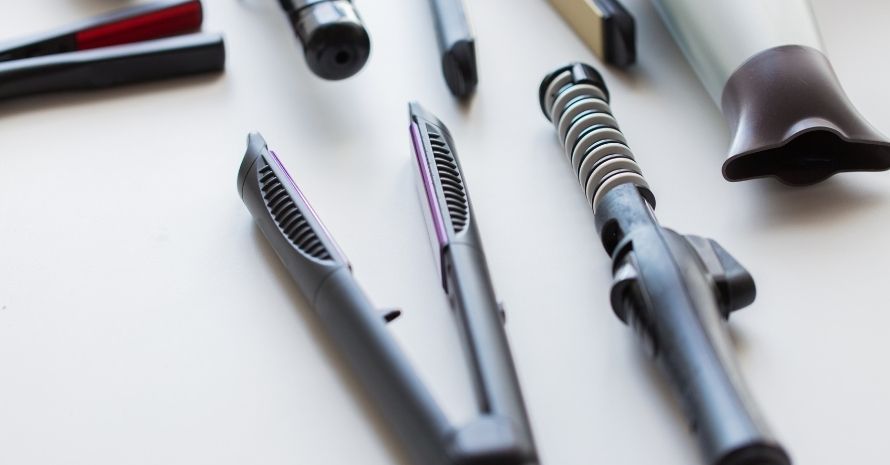 It is definitely hard to keep an eye out for all of the professional tools in your drawer, and since curling iron is probably the most used one, you might find yourself looking for information on how to clean curling iron.
Well, don't be afraid, as it is a common problem for many stylists, and the answer for this is fairly simple.
How to Clean Curling Iron?
To clean your curling iron, first using a soft cloth, wipe down the barrel to remove any built-up residue. Once the barrel is clean, use a cotton swab to remove any residue from the nooks and crannies. Finally, apply a small amount of oil to the barrel, using a paper towel to spread it evenly.

Curling Iron Problems
So how to clean a ceramic curling iron? You can find all kinds of tips on this topic online, and we know how easy it is to get confused with so many options. Don't worry, as here you can find useful hacks that will help you out in no time.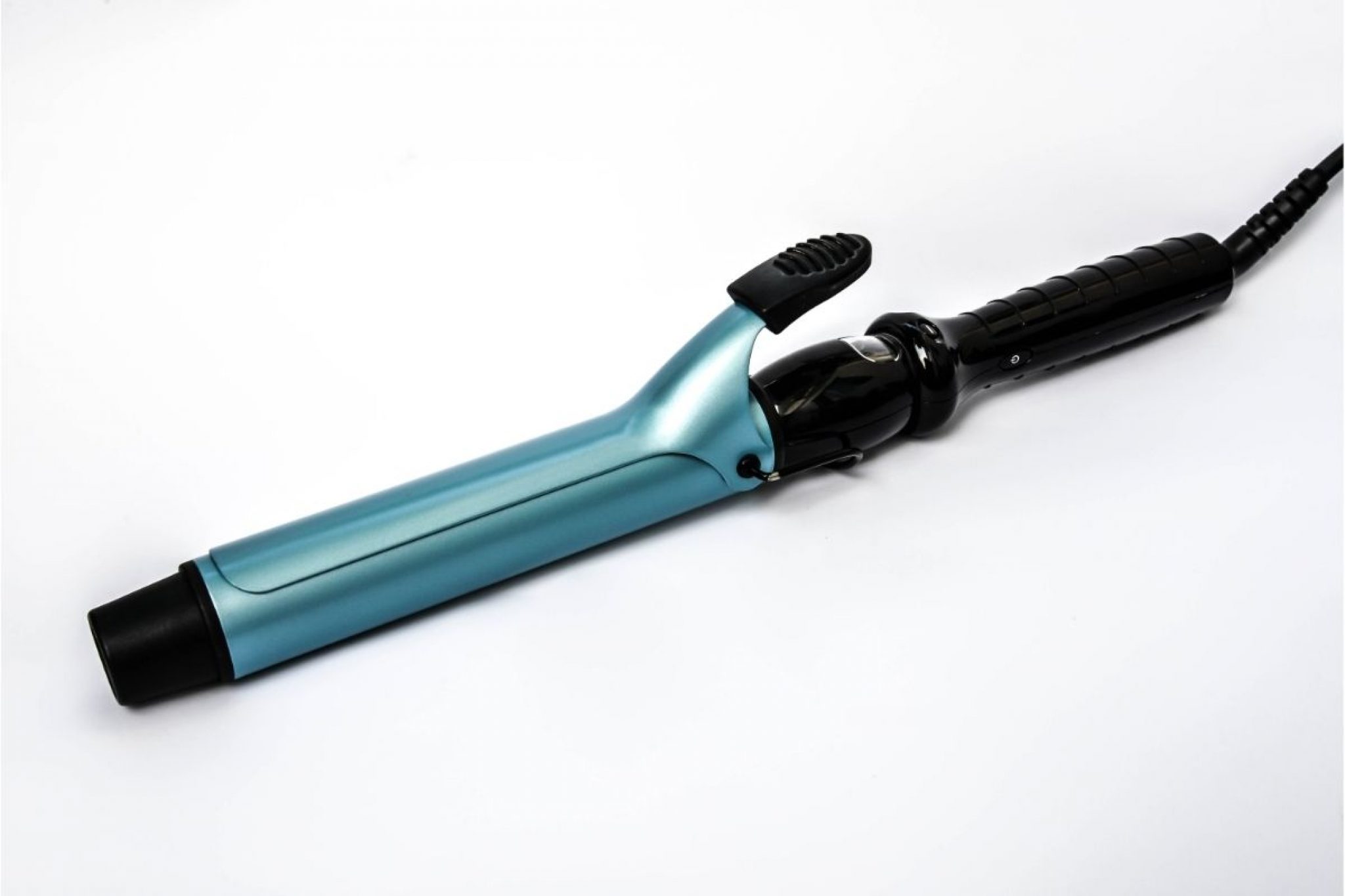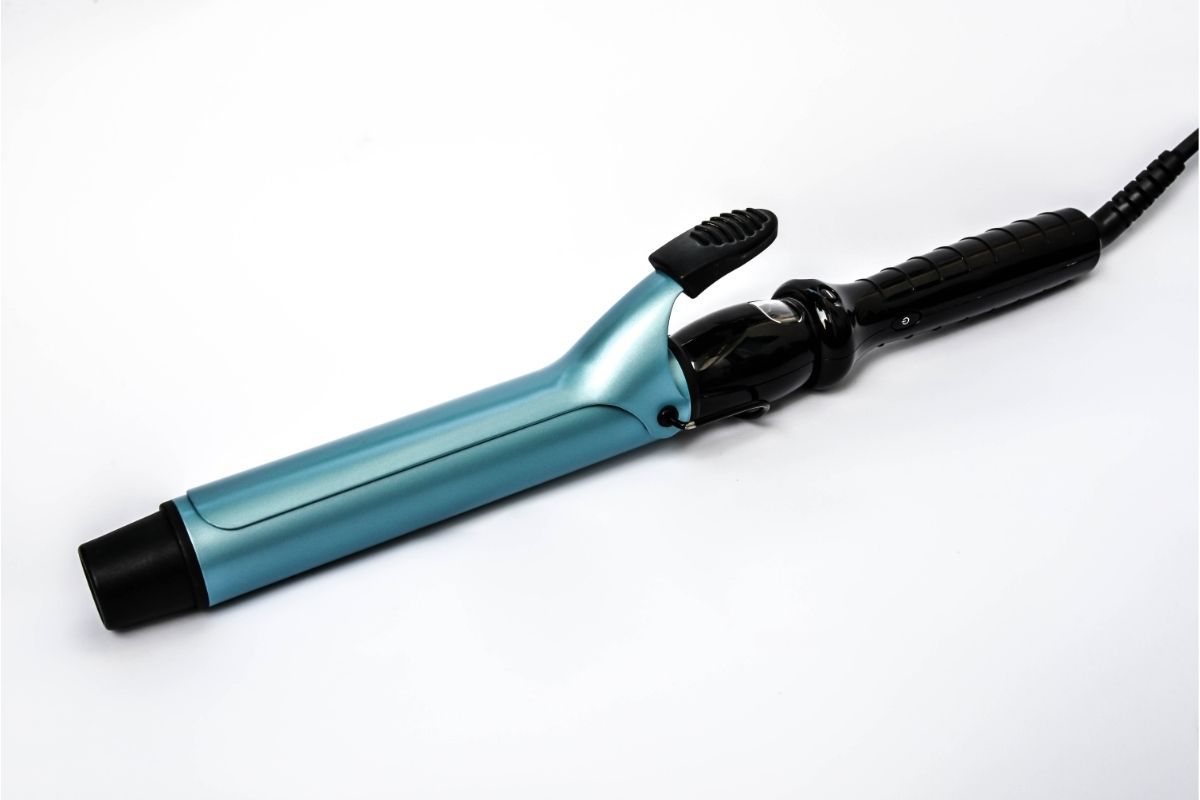 It Is All About Cleaning
First of all, we need to understand what can get dirty in a curling iron. The root of the problem can be either the barrel or the handle of the tool. From here, you can start to look into the detailed advice on how to keep your iron clean and effective.
Please be careful and always clean your tools when they are unplugged and completely cooled off from their last use.
It is easy to notice some rust building up on the metallic rod of the iron, the bad news is that it's not good. Rust is a pretty nasty problem that should be dealt with immediately. Your actions should be quick, as you need to get a good cloth made of a smooth material, then you just need to find some white vinegar, and from there, you are all set.
Add some drops of water and vinegar mix to your cloth, and give the barrel of the iron some good rubs until you see the rust slowly coming off. It might take you some time, as the process can be tricky. Make sure to get rid of any signs of the rust because if you leave even a tiny bit, it might come back.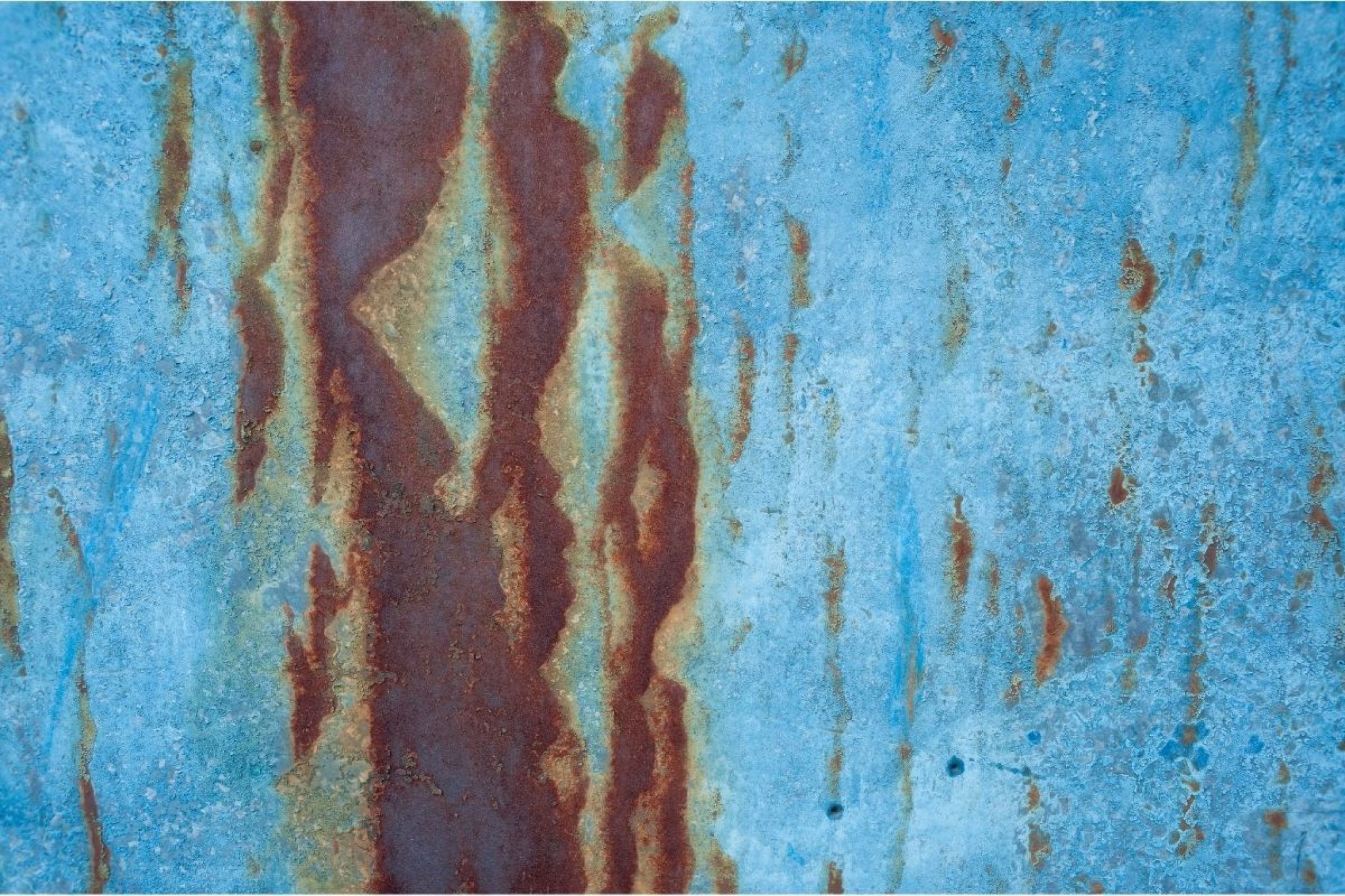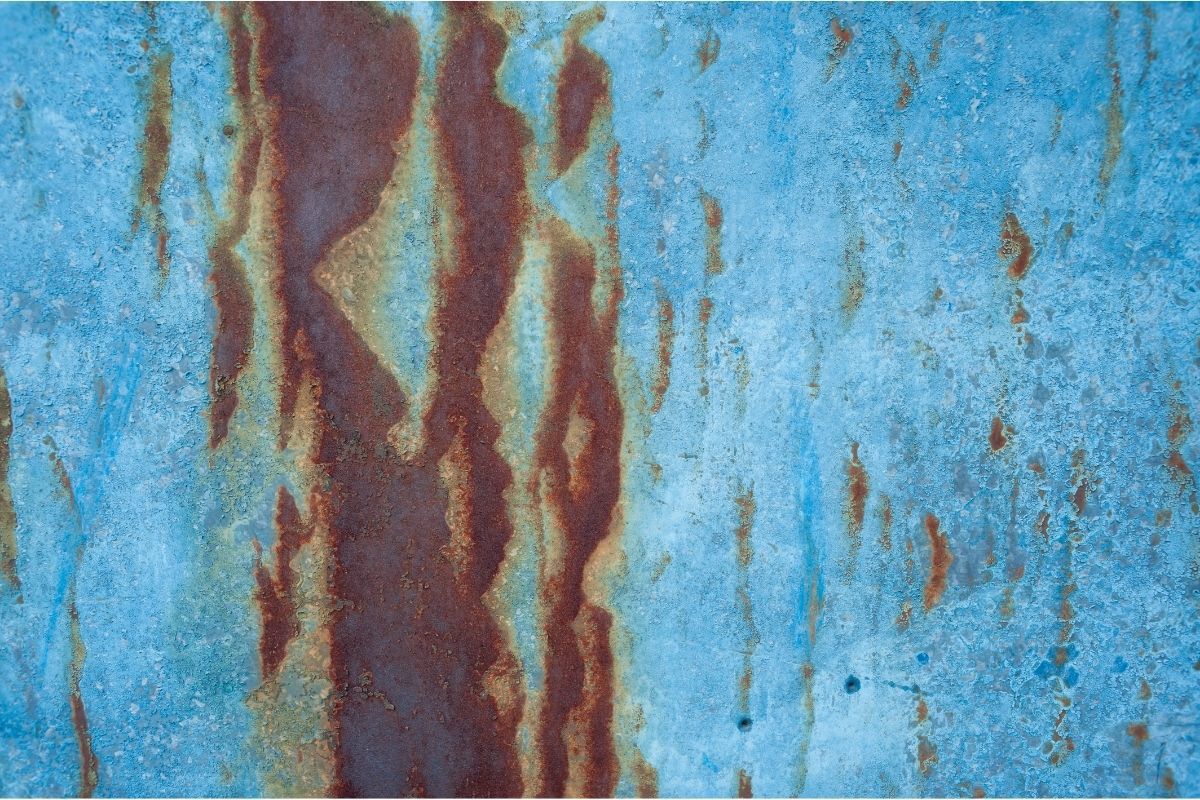 But how to remove hairspray from curling iron? It can start burning with time, and that produces an unwanted smell of plastic and chemicals, which is definitely not enjoyable. To clean a curling iron barrel, you need to find a good cloth once again and then add some alcohol or acetone to it.
If you don't have these liquids in their pure form at home, a hand sanitizer will do a good job too. Sprinkle a little bit of it on the barrel and give it a few rubs – you should see the spots slowly going away.
Another way to clean a smelly curling iron is with baking soda. This mixture will help you remove the build-up hair and beauty products that grew on the barrel and now make the usage of the tool uncomfortable.
First, you will need to dissolve some baking soda in warm water to let it activate, then you should find a nice cloth and give it a few goes on the barrel. After some rubs, you will notice that those brown stains fainting and the metal of your curling iron shining once again.
If you notice that the handle of your curling iron became sticky and gross, it might be time to do some wipes on it. Usually, some alcohol and wet wipes will successfully remove the mud. All that mess has probably formed there because of the hair spray, but no need to worry as it is easy to deal with.
How Often Should You Clean Your Hot Tools?
When it comes to cleaning, you should pay extra attention to your curling iron. After finishing with rubbing it, you need to give it a few wipes with clean water and some napkins, and then let it fully dry.
You need to make sure that there is no water left on the barrel, so when you plug the iron in, it won't form any circuits. Be careful when working with this tool, as high heat can cause a lot of damage both to your hair and skin.
For your curling iron to work effectively and be useful in the long run, you should clean it at least once in two weeks. It will help you organize your tools and won't cause any extra trouble while using the curling iron.
You can pick a specific day on which you will spare the time to clean all of your beauty products: it will help you stay focused and has mental health benefits.
If you use your curling iron really often, you might need to give it some wipes each week to make sure there is no build-up. Taking care of your tools is essential, as you work with your hair and skin directly and don't want to get any infection or rash from a dirty surface.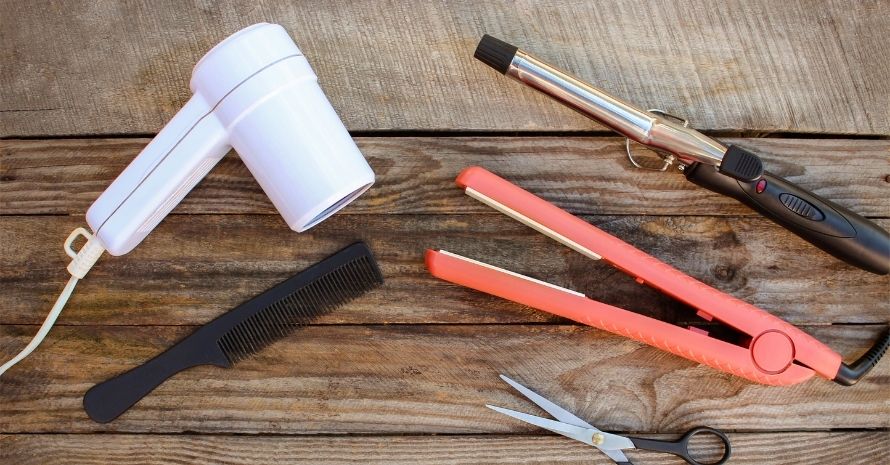 FAQ on Cleaning Curling Iron
How to clean rust off the curling iron?
Cleaning curling iron from rust is fairly easy: you just need to get a smooth cloth and some white vinegar. Thoroughly rub it in on the barrel of the tool and leave overnight.
Can you clean a curling iron with vinegar?
The most common cleaning liquids for curling iron are indeed vinegar, alcohol, and water.
How to clean a sticky curling iron handle?
To clean your curling iron handle, you can use wet wipes that have alcohol in them or apply hand sanitizer on a cloth and give it some rubs.
Take Proper Care of Your Tools
Don't forget to clean your curling iron at least once in two weeks, that way you won't have to deal with a smelly barrel or sticky handle in a few months. Taking care of the tool is important, and all you need to have is some wet wipes and rubbing alcohol.
Did you find a solution for your tool? What other ways of cleaning a curling iron do you know? Please, share your opinion in the comments below.
Also read: