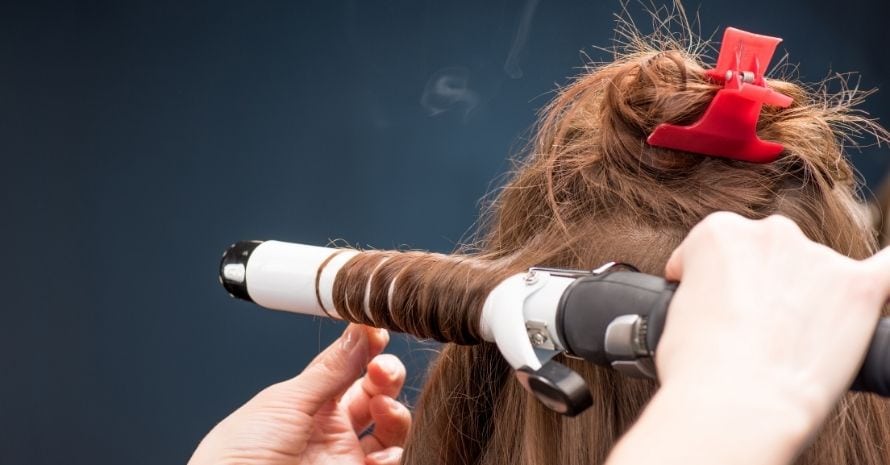 The key to chic curls is the right technique in combination with a perfectly matched device. If skills are honed with experience, then you need to know what to look for when choosing the right appliance.
In this article, I'll share my professional experience in selecting curling wand sizes depending on the length, type, and wanted hairstyle. I know how huge the choice is on the market now and how difficult it is to determine exactly what you need.
I hope my tips will help you make the right choice.
Curling Iron Size Guide
There are currently seven main curling iron sizes. The choice of a specific diameter is determined by many factors, particularly the length and structure of your locks and the style you want to get. Read below how to choose the best size of curling iron for your strands.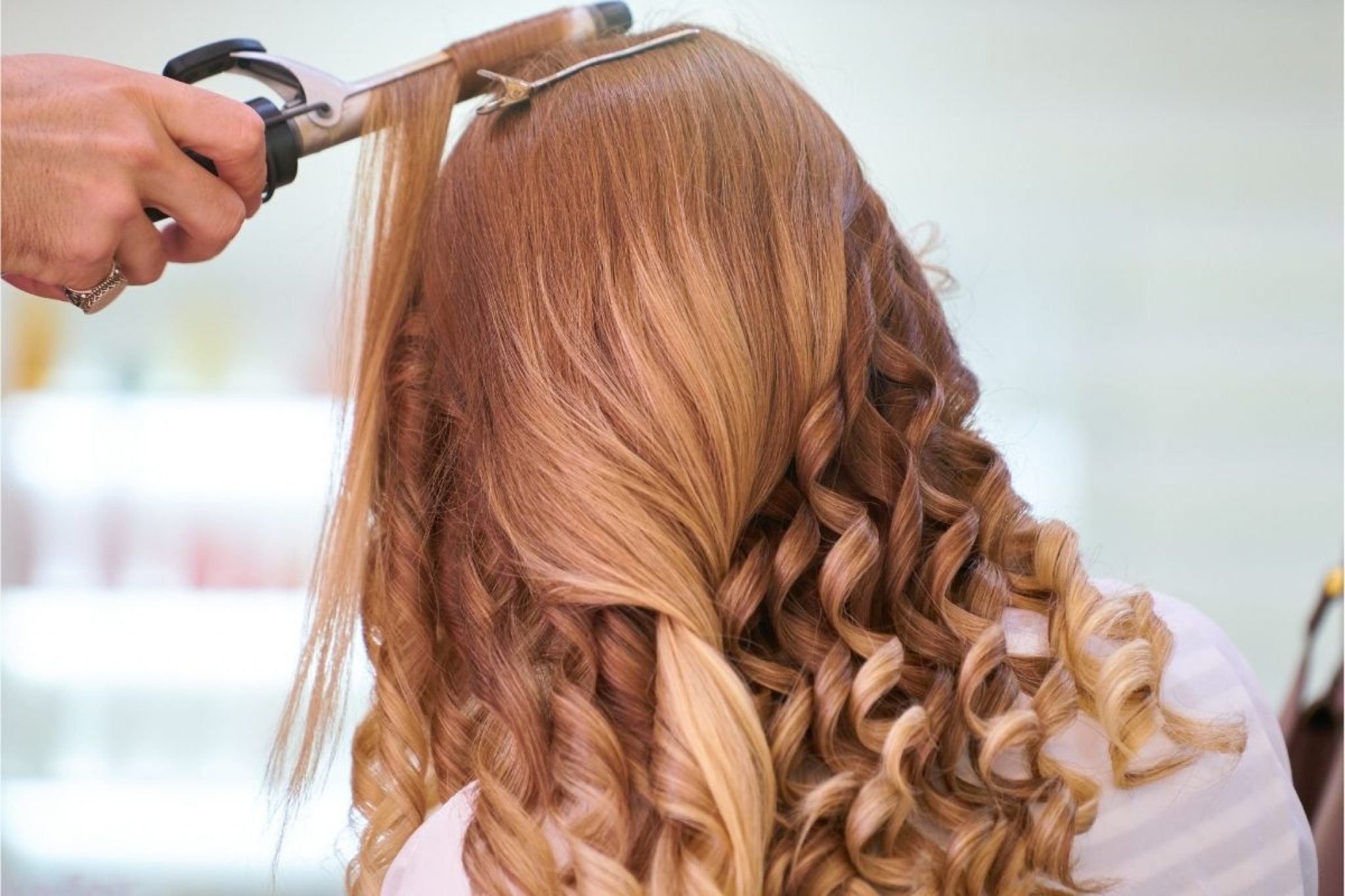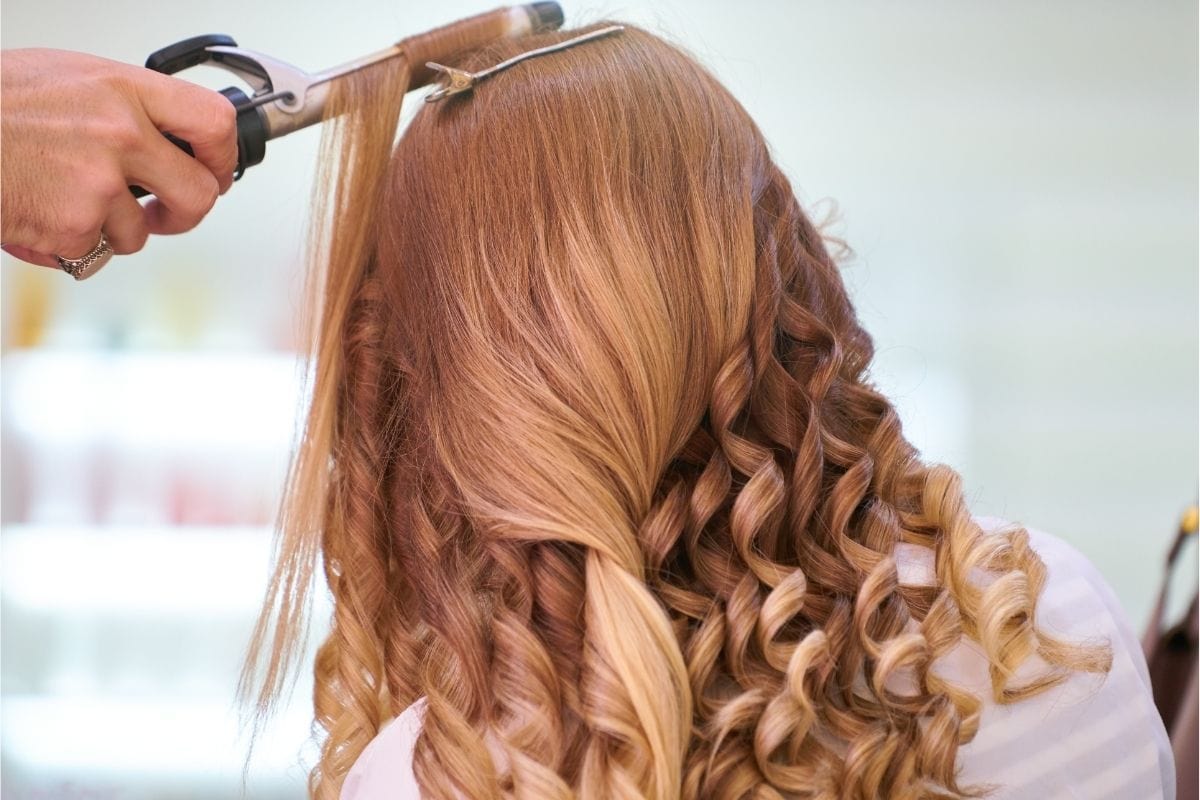 Most common sizes
In stores, there are devices of various shapes and sizes. However, the most popular among users and in demand with professionals are the following seven:
2-inch. This is the largest of the existing diameters. Not all manufacturers produce such devices since they are suitable for very long hair and creating loose waves.
1 ½-inch. This diameter is a little more universal. You can make both beach waves and bouncy curls on long to medium strands with it.
1 ¼-inch tools are even more versatile as you can even handle shoulder-length hair with them and create old Hollywood hairstyles.
1-inch. It is the golden mean suitable for both owners of long and short strands. You can do both relaxed beach waves and tight curls.
¾-inch. This thin but not too small diameter is ideal for creating vintage hairstyles and corkscrew curls. Such devices are suitable for locks of different lengths.
⅝-inch. Tools of this size are best used for styling medium and short hair. You'll get tight spiral curls in the Carrie Bradshaw style.
⅜-inch instruments are ideal for creating small, playful curls. They are best for those with short strands. Styling medium or long locks will take way too long.
I believe that you understand the dependence of the size of curls on the barrel diameter. If you want big or loose curls, choose large diameter tools. If you need tiny spirals, the smallest curling iron will help you.
At the same time, there are universal models with which you can do a variety of styling using different curling hair techniques.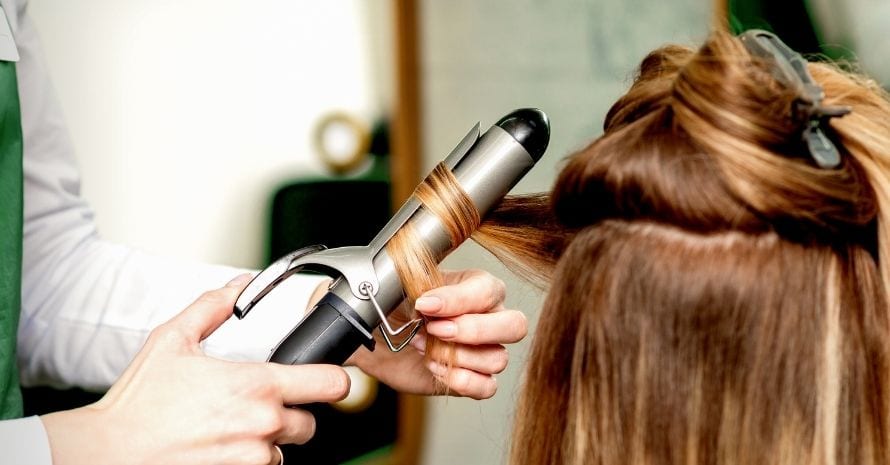 How to pick the right curling iron size
To understand which diameter tool you need, you should determine the effect you want to achieve. You can find examples on the internet. However, keep in mind that styling looks different on the locks of different textures.
Therefore, I think the best option is to try various devices on yourself. Borrow a curling iron from a friend or ask your hairdresser to show you a few options. So you'll understand which styling does not suit you and which one you would love to repeat at home.
By hair length
When considering different sizes of curling wands, you should be aware of how the curling procedure works. A small lock is completely or partially wound around a barrel and held in this state for some time.
With such mechanics, curling a strand from a pixie hairstyle onto a tool with a diameter of 2 inches is simply impossible. Therefore, the size of a device should be chosen considering the total length.
Medium diameter instruments are versatile and suitable for hair of various lengths. For owners of very long, long, and medium strands, I recommend looking at 2-, 1 ½-, or 1 ¼-inch devices. You'll get really big curls and relaxed beach waves without spending too much time on styling as it can be with smaller diameter tools.
For those with short, shoulder-length to medium hair, I recommend ⅜ to 1-inch tools. With their help, you can easily add extra volume to any hairstyle. At the same time, the smallest devices will give you truly "angelic" curls, tight and playful. I recommend choosing curling irons with cone-shaped barrels for a more natural look.
By hair type
Hair type also influences the choice of the appropriate size. Thick locks tend to weigh quite a lot. Because of this, even the tightest curls fixed with a spray can unwind under their own weight. Therefore, to get the perfect curls, choose tools with smaller diameter barrels.
By the way, fine and thin hair also does not retain styling very well and tends to lose volume. In such a situation, I recommend taking a 1-inch curling wand and letting the strands rest for a while. Your tight curls will turn into playful waves after some time.
Owners of naturally curly or coily hair probably wonder, "What size curling iron should I get?" as well. You should choose larger diameter devices if you want to soften and loosen up your curls a little. In your case, 1 ½- or 2-inch tools are ideal.
By hairstyle
Instruments of various diameters give different results. If you aim for wavy hairstyles, loose and soft curls, you should opt for devices with large barrels, about 2 inches. For tight curls, 1- or 1 ¼-inch irons work best. The "bouncier" style you want to make, the thinner tools you should choose.
Of course, when picking the right styling tool, you should also pay attention to the temperature range and coating material of barrels, and not just the diameter. Only in this way can you create the perfect hairstyle.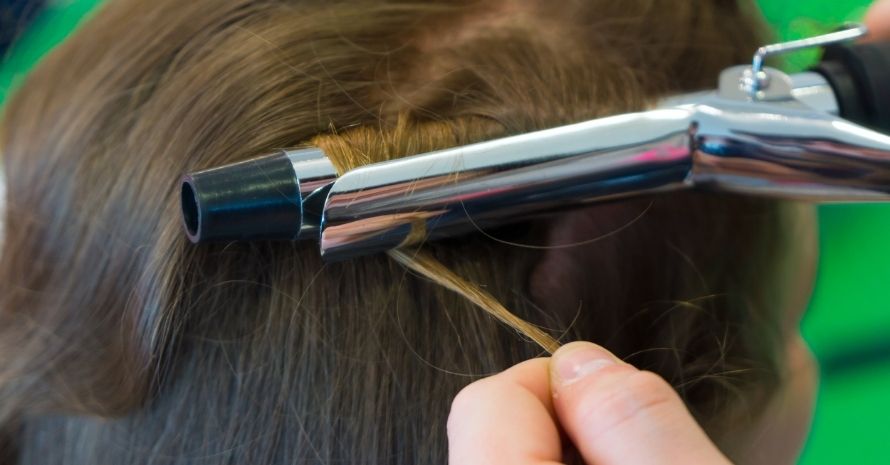 FAQ on Curling Iron Barrel Sizes
In this guide, I've covered everything you need to know when choosing the right hair styling tools. If something remains unclear, you'll find more information in my answers below.
What's the smallest size curling wand?
The thinnest devices I've seen are ⅜-inch wands. They are designed to create small "angelic" curls and afro hairstyles. According to my experience, they are not suitable for everyone.
How do you know what size curling wand to get?
You should be guided by your locks' length and density and the type of hairstyles you plan to do. I think the best way to choose a suitable diameter is to try several models on your own hair.
What size curling iron do most salons use?
A good salon should have all the options because clients want different things. However, the most common models are those in the middle of the size chart, i.e., 1- or 1 ¼-inch tools. Experienced hairdressers can do a variety of hairstyles with one instrument.
Is a 1-inch or 1.25-inch curling iron better?
The answer to this question depends on the length of your strands, as well as on what style you want to get. If you have short curls, you need a small curling wand. The longer the locks, the thicker the device should be. In general, I consider both of these sizes to be universal.
Get the Best Size of Curling Iron for Your Hair
A well-chosen tool can save you from many difficulties associated with styling. Whether you're looking for loose beach waves or tight corkscrew curls, follow my guide, and you'll be able to find the right curling wand to suit your hair and help you achieve salon-level style.
Do not forget to pay attention to the temperature modes, the barrel shape, the quality of the surface coating, and device power.
Please share your secrets for perfect styling. How long are your locks, and what size curling iron do you use?
Also read: