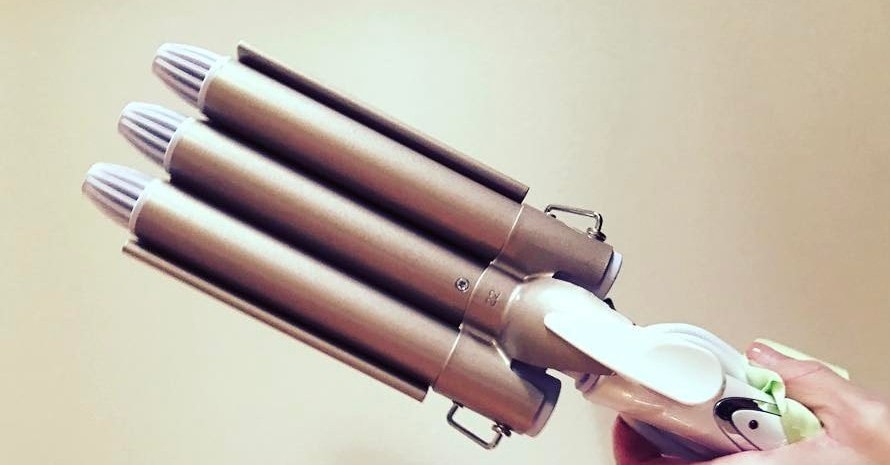 If hot tools are your passion, and you love the idea of forming new hairstyles in a matter of minutes, this post is sure to tickle your fancy. Today, I'm going to let you in on how to use a 3 barrel curling iron to form gorgeous ringlets of your favorite variation.
In this piece, you'll find a comprehensive guide on creating that fabulous 'S' wave in the easiest and speediest way — with the best equipment for it and all the nuances that precede (and add up to) the irresistible result.
How to Use a Triple Barrel Waver: Tips for Dream Mermaid Hair
A reliable 3 pronged curling iron will work super coily wonders with your crowning glory. Below, I've rounded up the major kink-up steps that will help you succeed in your spiraling endeavors:
Shopping for the right gizmo
Hair prepping stage
Styling & curling
Adding the finishing touches.
So, read on, learn, practice, and enjoy achieving hairstylist's success at home!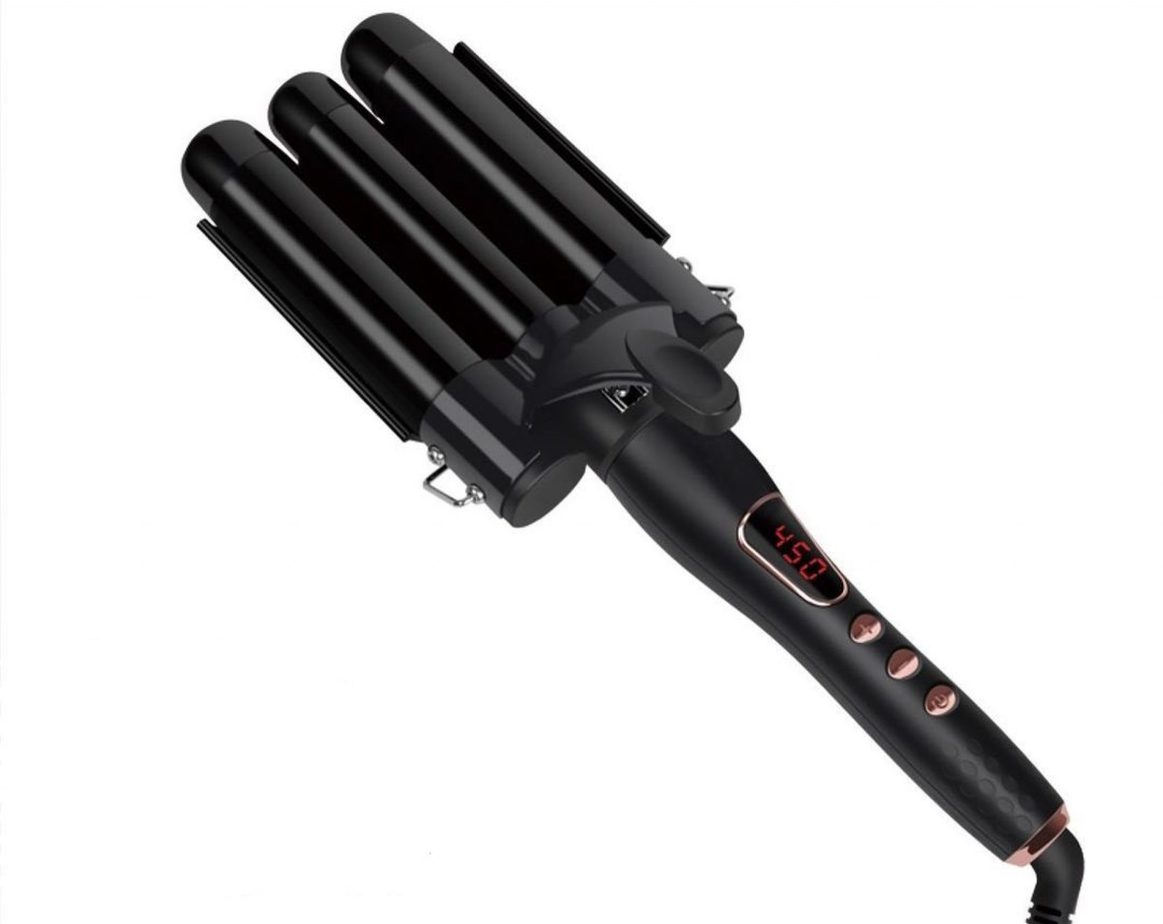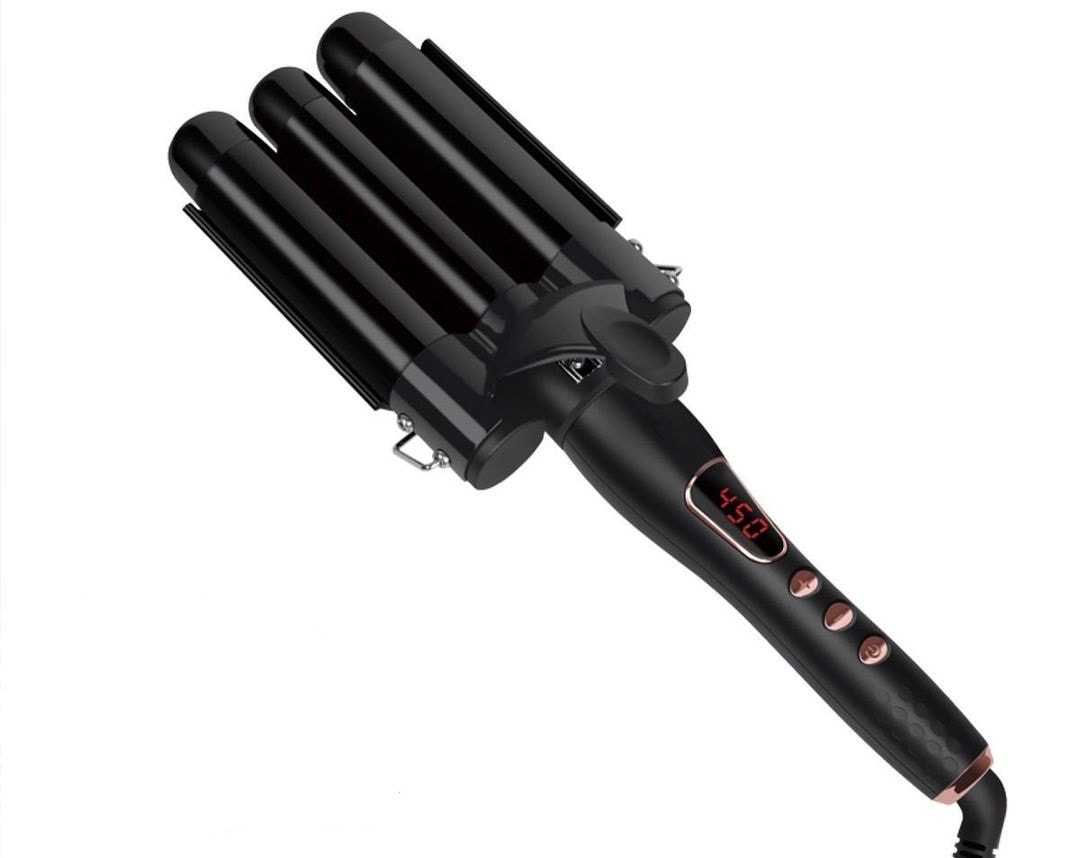 1. Stick with the best kink-up equipment
The size of your spiraling tool is vital, for this parameter determines the resulting curls it will return. For example, if you aim to achieve beach-style, nature-inspired waves, an up to 2-incher is your best bet.
Or, if you're looking to create a bit more coily Hollywood waves, opting for tinier ½-in. barrels would be the wisest approach. With that said, the size of your gizmo is paramount in respect to your resulting 3 barrel curling iron hairstyles.
What your 3-barrel beast is made from is also essential. The choice should be determined by the natural characteristics of your tresses. For instance, the best solution for thin to medium hair is ceramic.
Bear in mind that entirely-ceramic tools last longer than ceramic-coated ones, for the latter are predisposed to chipping. If you value your time and want to create curls in a flash, a titanium 3 ring curling iron is right up your street.
Looking to curl-it-all-up and prevent frizziness along the way? Tourmaline is the answer. All in all, along with that ultimate mission to work up your dream ringlets, keep a laser-like focus on maintaining your mane's wellbeing.
Last but not least, pick a waver with a treasure trove of temperature settings: lower for thin locks and higher for coarse, unruly tresses. If you don't heed this advice, you might end up with a close-to-useless single-heat-setting tool that will destroy your crowning glory sooner than you imagine.
2. Prep 'em like a pro
Preparing your tresses before heat-styling them is a crucial step. This will aid you in creating an exceptionally beautiful and long-lasting hairstyle, keeping your mane as healthy as possible along the way.
Here are the important stages to go through:
Wash your crowning glory the day before spiraling: day-old tresses hold curls better than freshly-washed ones.
Begin using the 3 barrel hair curler you've picked with completely dry strands: the combination of wetness and hot temps is very harmful to your hair.
Never neglect heat protection solutions: apply one in any form you like and only then get the spiraling procedure going. A quick tip: opt for a silicone-based solution, for it will shield your locks from potential heat-caused damage.
Crown it all with a good curl-enhancing product: this will prevent your spirals from falling flat way too soon.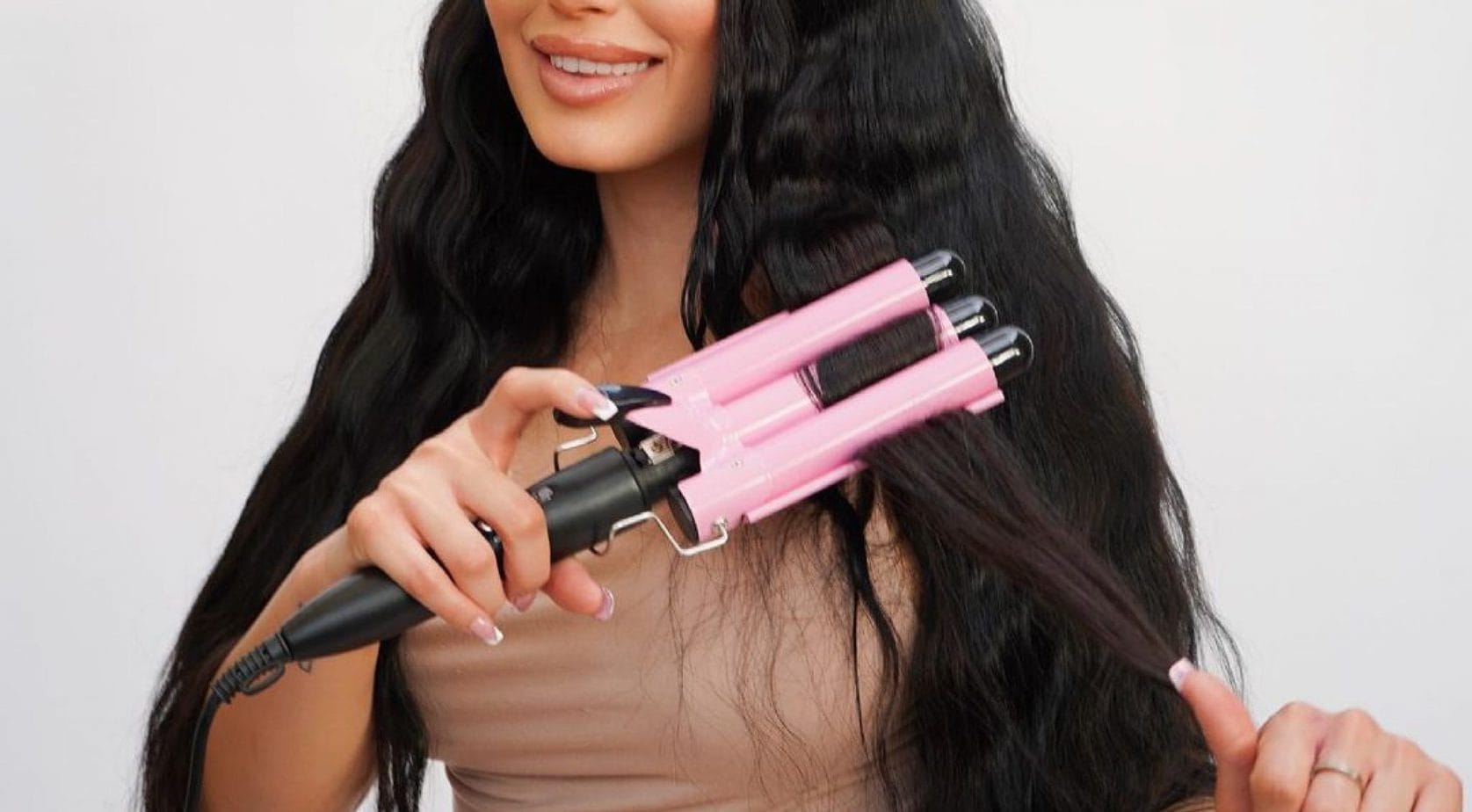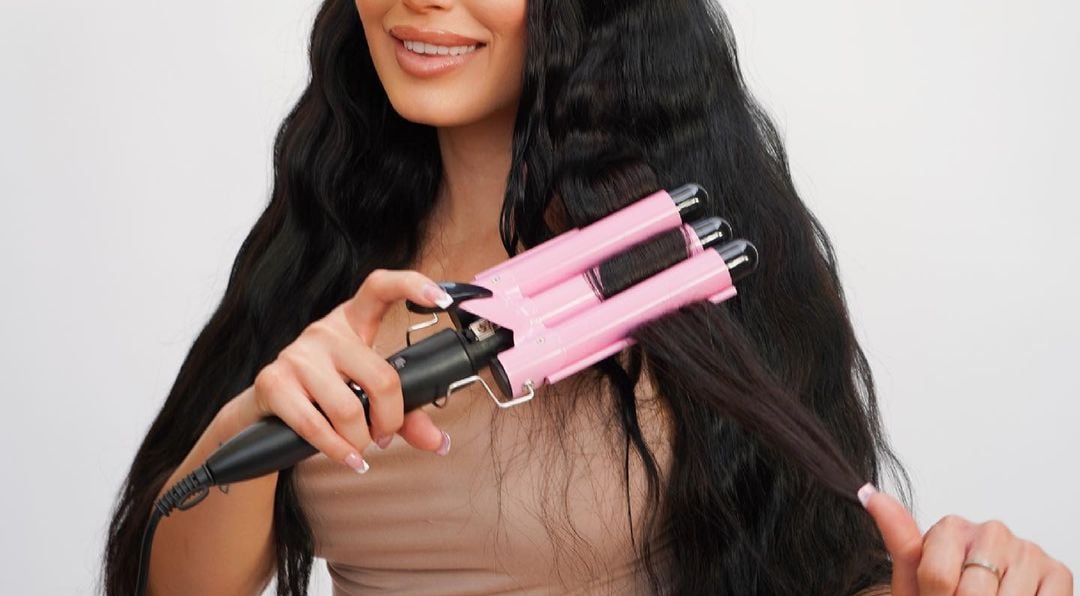 3. Wave, curl, spiral: the best part
You've purchased the right 3 ring curling iron for you and prepared your tresses for styling. Now's the best time to switch to curling it all up. Follow these steps to sort out the procedure:
Divide your tresses into sections: random styling is not the best strategy, so sectioning your locks off should become your starting point. Pull up the upper layer and secure it with a hair tie or a clip. Then focus on a 1-in. portion of strands, while moving the rest to the opposite side.
Work up those mermaid waves: place the hot section of the barrel on the bottom of your mane and clamp the barrel down at the top of that 1-in. hair portion you're looking to style. Want to create firm, coily spirals? Make sure you begin in the closest proximity of your roots as you possibly can.
Hold the tool for up to five secs: remember that holding it for longer can be very harmful.
Move down that 1-in. section, concentrating on lining up the first barrel of the tool with the latest indentation you created (this hack is sure to help you loads).
Keep on moving from one side of your head to the opposite, sectioning 1-in. hair sections and working on them as described.
When you're through with the bottom layer of your crowning glory, switch to the upper one. Unclip it and repeat the afore-described procedure. Grow that curly hair gene from scratch!
4. Add the finishing touches
Now that you're through with the styling process, subtly apply hairspray to your mane to set the ringlets in place. If you've been striving to achieve a nature-inspired hairstyle, loosen the waves by running your fingers through them.
For extra texture, apply a top-notch sea salt spray and perk the coils up with your hands. Fancy the resulting curls just the way they are? Then some finishing spray will be more than enough.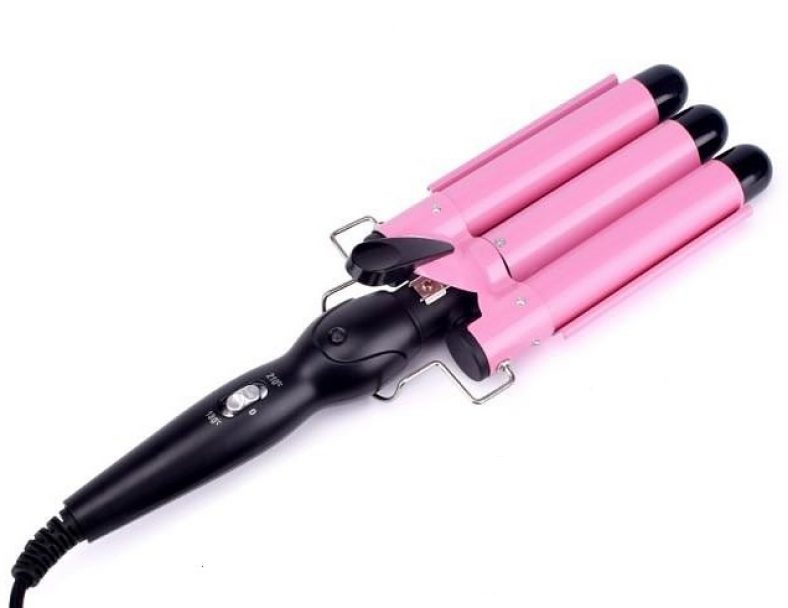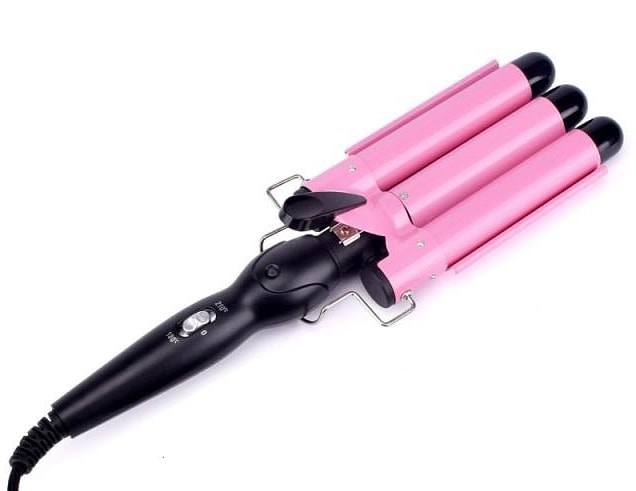 FAQ About Using a 3 Barrel Curling Iron
Are some of your questions on the topic still left unanswered? Eager to know more about using a 3 barrel curling iron? Below, I'll answer some of the most popular questions from my readers.
You'll likely find what you're interested in there, as well. So, read on and enjoy mastering the 3-ring beast.
Do you use a 3 barrel curling iron on wet or dry hair?
Wet tresses are more susceptible to damage in comparison to their dry brothers. Therefore, always use all your heat styling equipment on completely dry hair.
Air-dry it or finish it off with a blow-dryer for the best outcome. If you use those tools on wet hair, you'll run the risk of doing permanent harm to your locks.
Can I use a 3 barrel curling iron on short hair?
Yes, theoretically, you can. But it depends on how short your tresses are. With regard to practice, this is not the best tool for extremely short hair, for you'll simply fail to capture your locks between the pretty wide 3-barrel beast. At the end of the day, you can always find the perfect tool size for your hair length.
How long does styling last with a 3 barrel curling iron?
It depends on how well you prepare your hair, how skillfully you style it, and how masterfully you apply the finishing touches. The long-lastingness of your ringlets is also determined by the quality of the products you use at each of the aforementioned stages.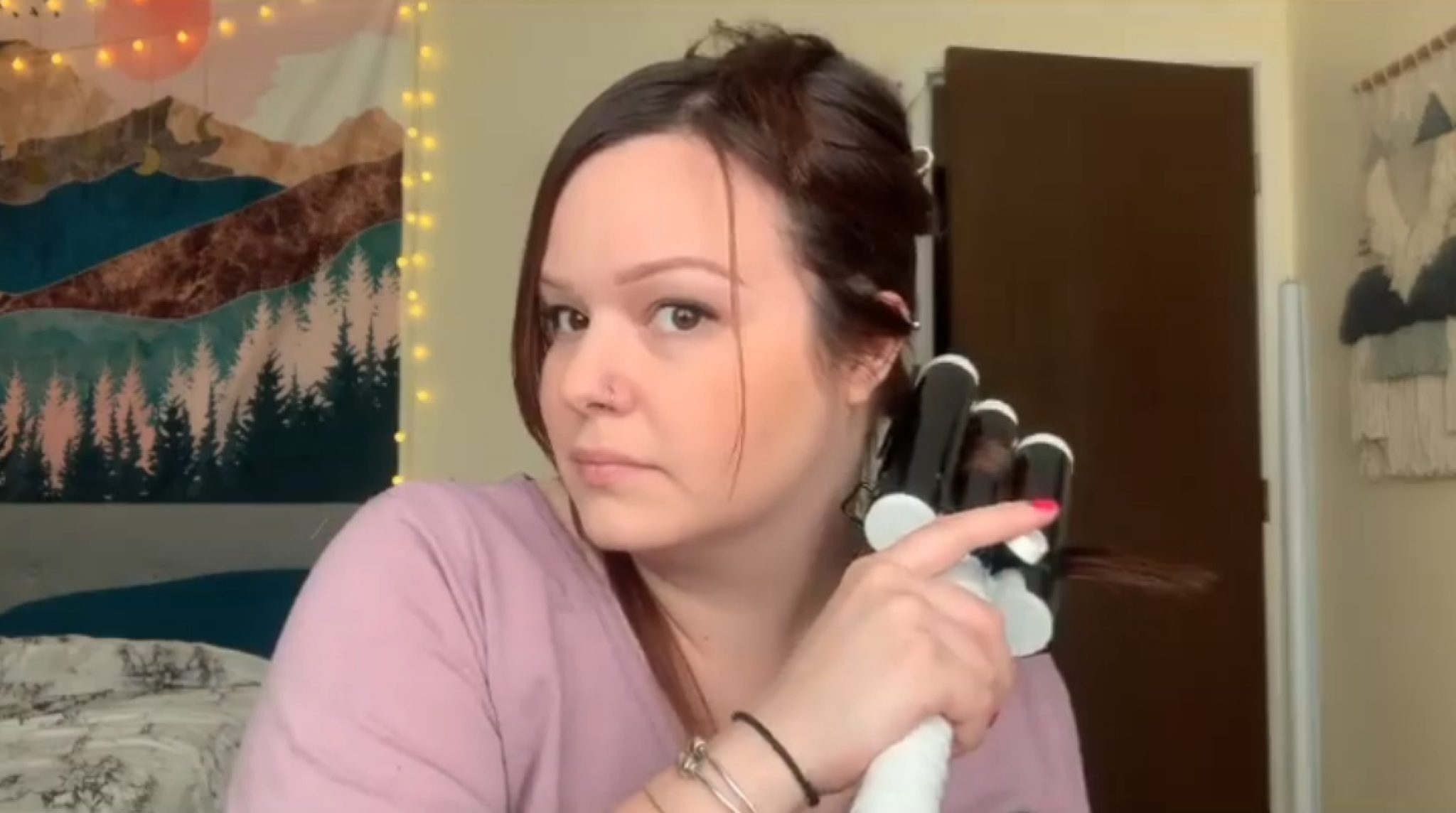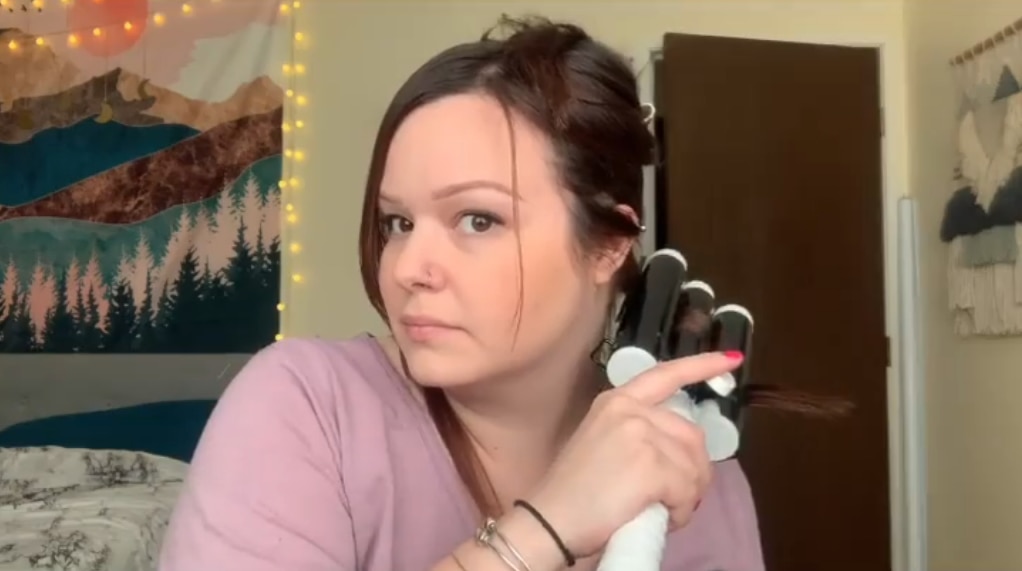 Bottom Line: Practice Makes Perfect
I hope this piece has helped shed some light on how to use a 3 barrel curling iron for you. You don't have to flaunt the traits of a great hairstylist to master this art to perfection.
Just practice as frequently as you can, and you will succeed. To preserve the health and sleek look of your gorgeous locks, follow each afore-described step religiously and make the most of the best products for your crowning glory's natural qualities.
If you have anything to add on the topic, feel free to speak up in the comments below. I appreciate your thoughts and reviews immensely.
Also read: