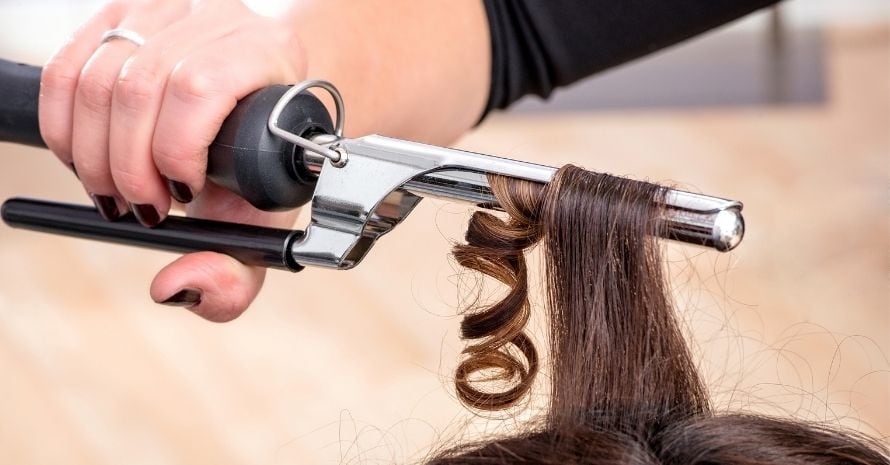 A curling iron is the perfect hair styling tool. With the proper skills and agility, you can use it to create absolutely any look on the hair of any length. However, the quality depends not only on your proficiency but also on the right settings.
I put together this curling iron temperature guide so you can get great styling without damaging your locks. Remember that more is not better when it comes to your beauty routine. Read my article to learn the nuances of choosing a suitable heating mode.
Guide on Choosing the Best Temperature to Curl Hair
"What heat setting should I use on my hair?" My answer is pretty simple. The thinner your strands and the more damaged they are, the lower the temperature should be.
As a rule, it is better to stick to medium settings. Only for really thick or coarse locks can you choose the highest settings. See below for a more detailed manual.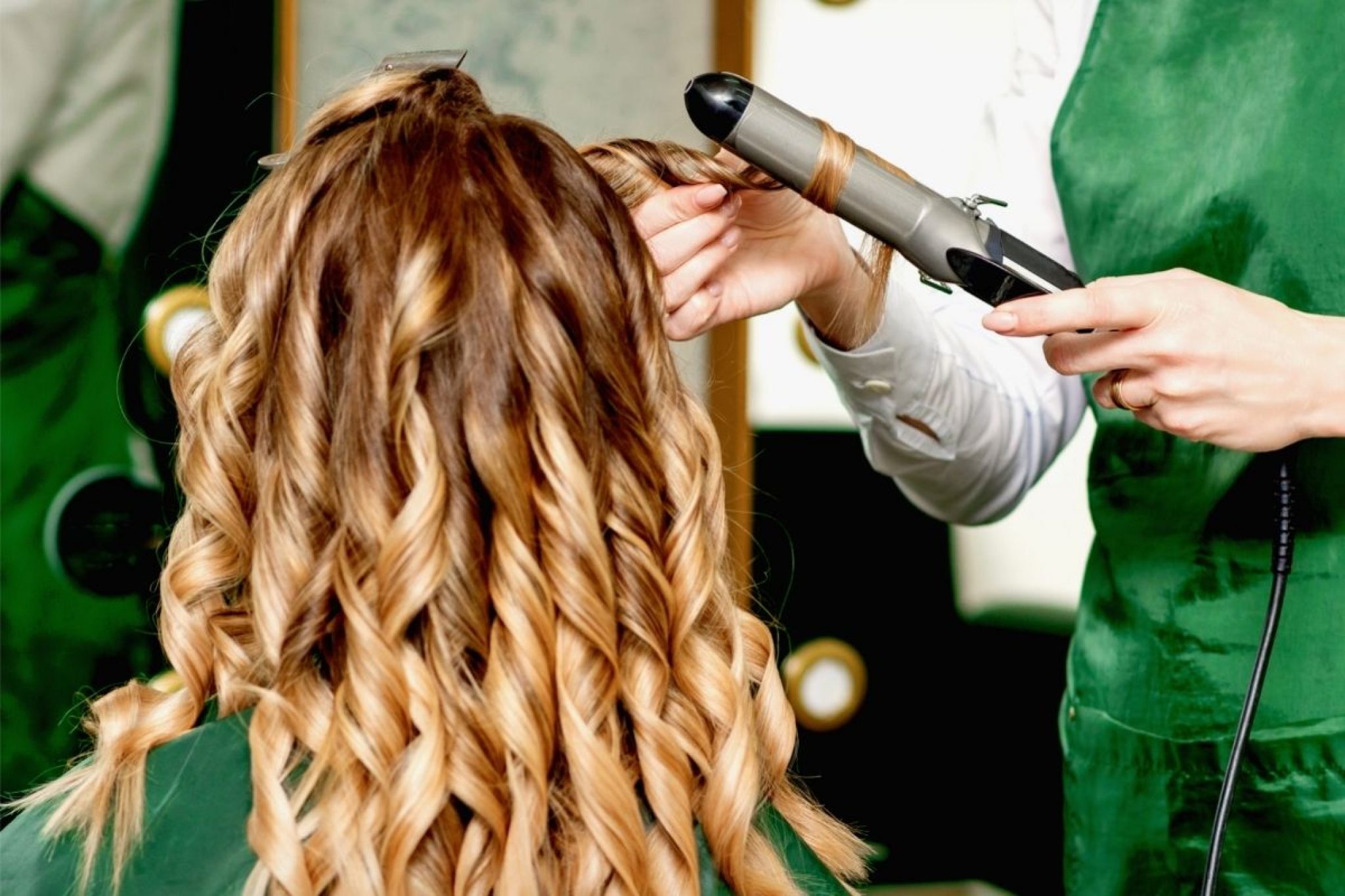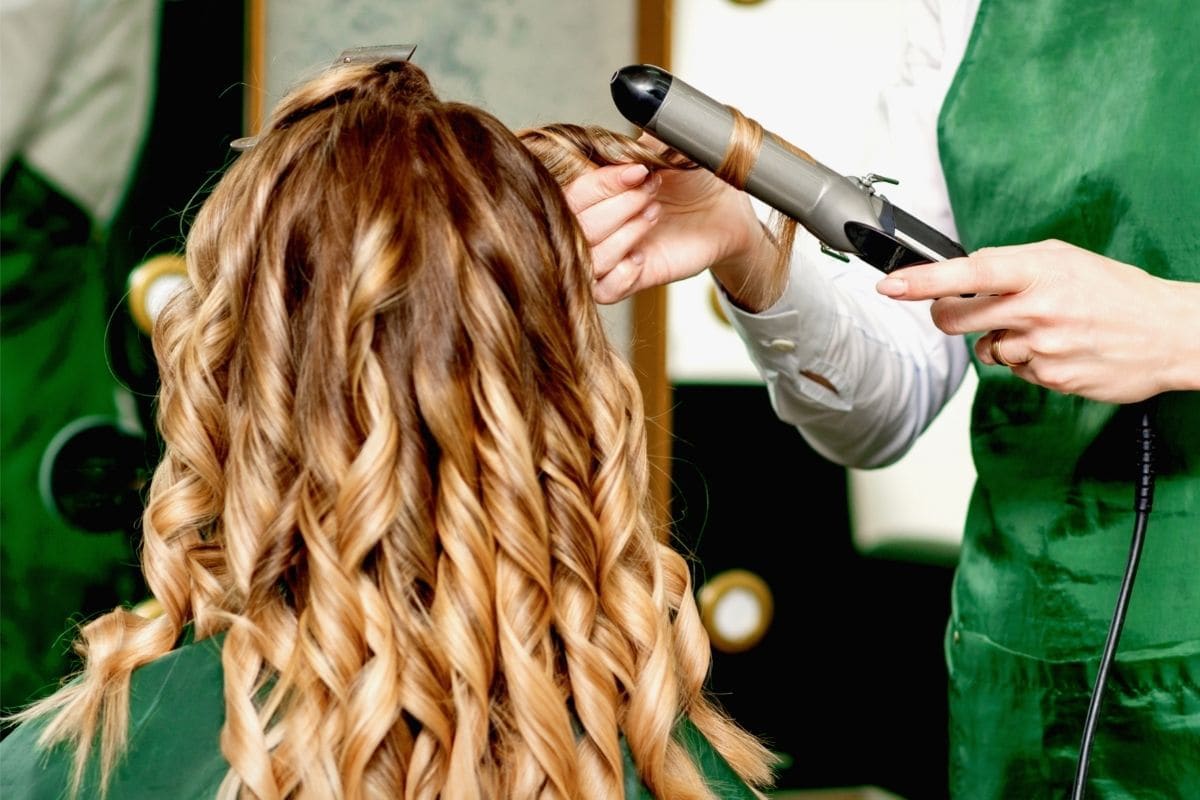 Temperature recommendations by hair type
Frequent styling with heat-based tools can damage the hair structure and completely ruin its appearance. Properly picked temperature mode, depending on the type and texture, reduces the risk and preserves your beauty.
When buying a tool, always pay attention to the heat range (it should be 150°F to 450°F). You should be able to adjust the temperature, choosing the best mode.
How hot should a curling iron be? I recommend the following settings:
150-160°F for styling wigs and synthetic hair extensions as they are very easy to burn accidentally.
200-300°F for colored, damaged, fine, and thin locks, so as not to worsen the situation.
330-350°F for normal strands (generally, I find this range to be optimal for most hair types).
350-370°F for wavy locks as they don't keep a shape very well.
370-410°F for coarse hair, which quickly returns to its original state.
410-450°F for really thick locks only.
These are my general recommendations. However, you should also consider the individual characteristics of your strands when answering the question, "What temperature should I curl my hair?"
For example, you naturally have dark, thick locks, but you dyed them in a light shade. You should choose a low-temperature setting. Harsh dyes dehydrate your strands, and there is no need to use high heat.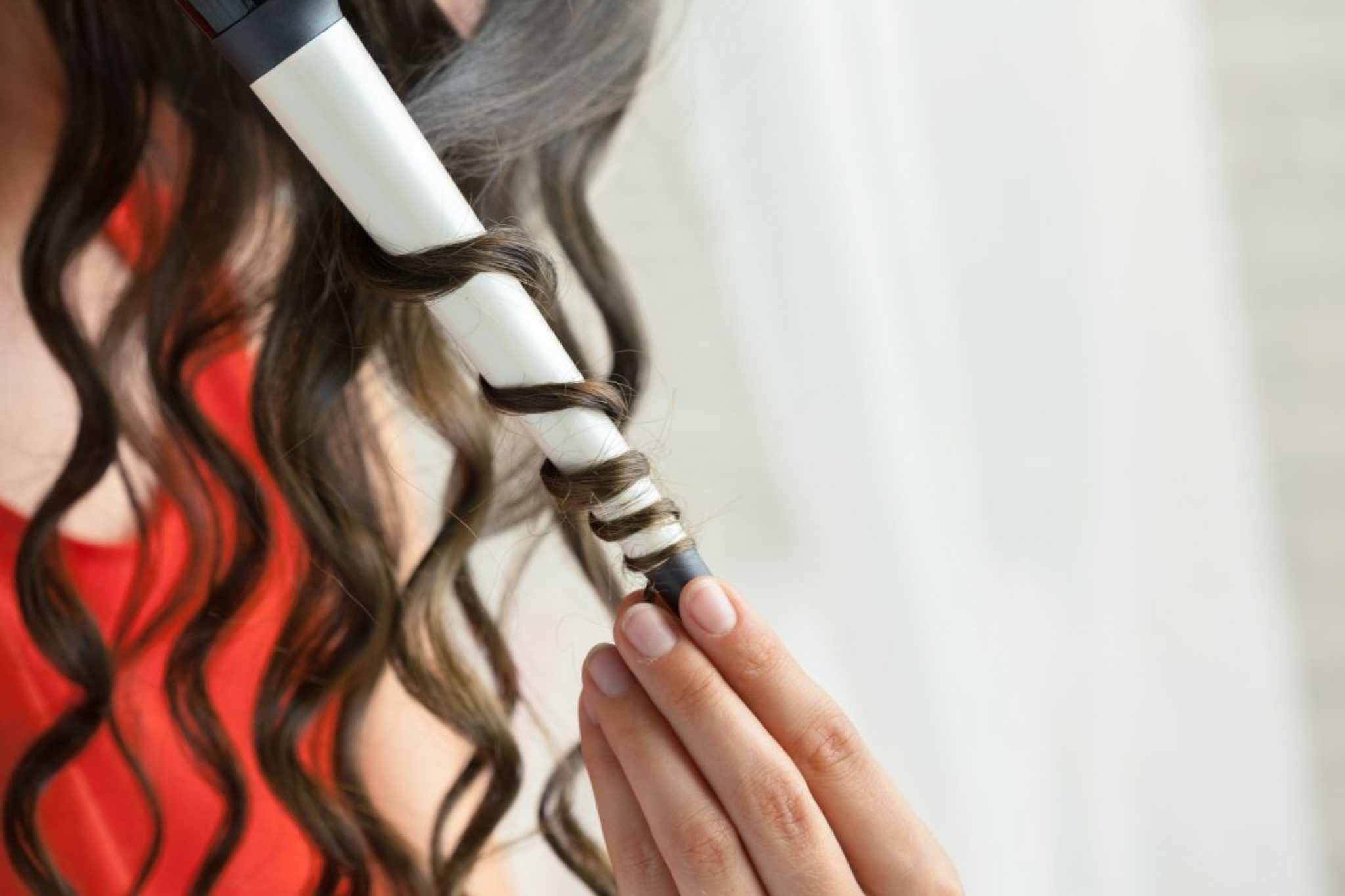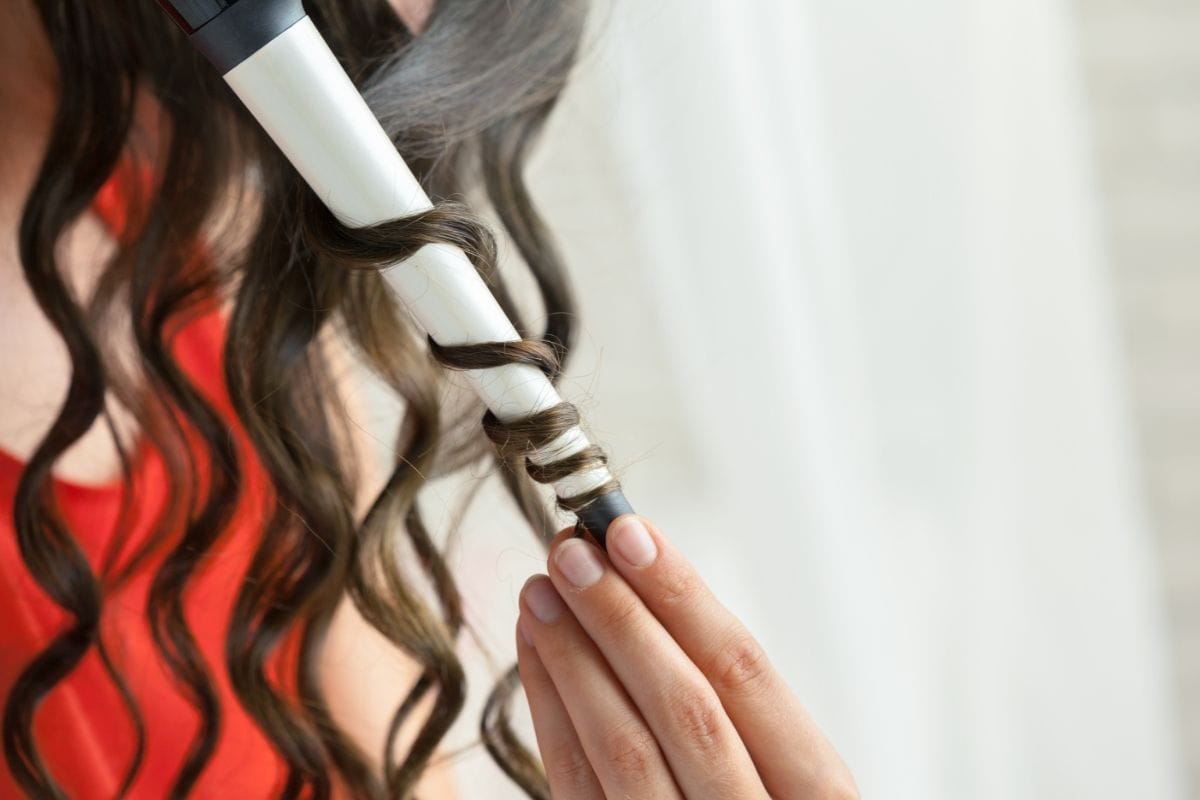 Pro tip: If you have little experience with hot devices and don't know what heat is best for you, always start with the minimum temp and gradually increase it until you get the desired result.
A sign that you have set the temperature too high is the increased locks dryness and the lack of natural shine after styling. Of course, it is better not to allow it; otherwise, it will take a long time to restore hair health.
Manual on using a curling iron safely
Choose temperature depending on the characteristics of your locks. It will allow you to minimize damage from using heat-based tools. Knowing the right styling technique will also help you protect your hair from burns.
Step 1: Prepare your hair
Styling should be done only on thoroughly dried hair. Therefore, you need to wash your strands with a suitable shampoo and conditioner and let them dry naturally or, if there is no time, use a blowdryer.
Comb your curls to detangle them and apply a heat protectant. Even with the right tool temperature, do not forget about such products. Always carefully treat locks with them before styling.
Step 2: Styling
Divide your hair into several large sections: two temporal, occipital, and frontal, and secure them with elastic bands or hairpins. Preheat your tool to the desired temperature and divide one section into several strands.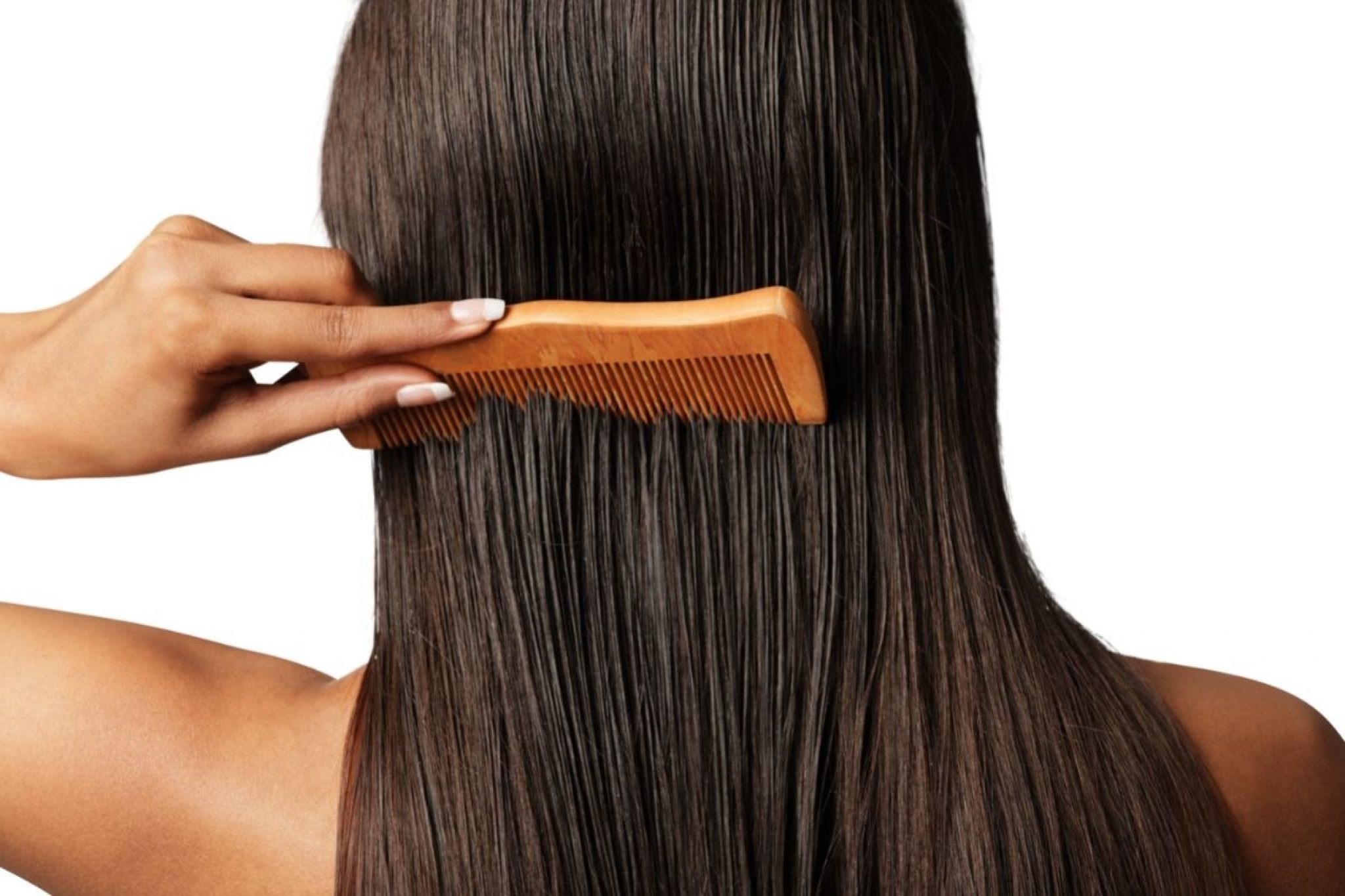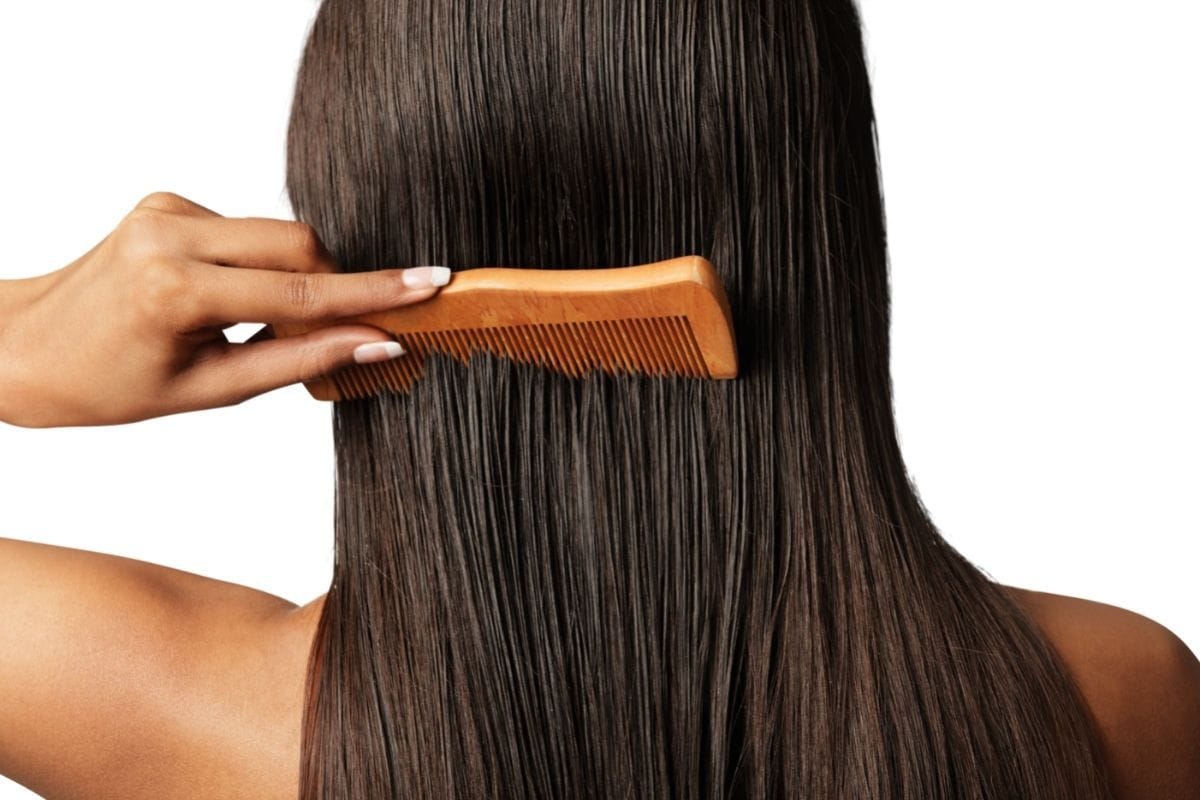 Clamp a lock near the roots, gently pull the device to the ends, and wind the strand around the barrel. While doing it, keep the curling iron vertical or diagonal to the floor; so the curls will turn out more natural.
Hold this position for a short while (about 5 seconds) and release your lock. Repeat it with the remaining hair.
Step 3: Fix the curls
Thin and color-treated strands are easy to style and retain their shape well throughout the day. Thick and coarse hair, on the contrary, quickly returns to its original state, so it should be treated with a fixing spray.
Apply the product evenly over the entire head and let it dry. If you want to give your curls a more natural look, break them up with your fingers or a comb with thick bristles.
FAQ on the Best Temperature to Curl Hair
Choosing the wrong temperature setting is one of the most common styling mistakes. Now you know how to prevent it. And if you need more information, read my answers to common questions in this block.
What temperature is too hot for hair?
It depends on the locks type and structure. For example, curling iron temperature for fine hair should not exceed 300°F. At the same time, it will not be enough for styling very thick and unruly strands. For coarse hair, the maximum heat should be set around 450°F.
What is the best temperature to curl hair?
It depends on your type, but I find 330°F to 350°F to be universal. As a rule, it suits the majority. Of course, you should choose more delicate settings for damaged and dry strands, while for coarse hair, it may not be enough.
All such recommendations are relative, and you need to pick the mode based on your own experience.
Is a flat iron hotter than a curling iron?
It all depends on the specific model. In stores, you can find both curling irons and hair straighteners that heat up to 450°F. Perhaps the only significant difference is that the latter have fewer settings. As a rule, curling wands offer more steps, which means you can fine-tune your tool more.
What Temp to Curl Hair: Choose Wisely
You can't overestimate the importance of knowing your hair type and choosing the right temperature. These simple steps will keep your strands healthy and beautiful, even if you use hot styling tools quite often.
However, I recommend remembering to use reliable thermal protection and giving your locks a break from styling at least once a week.
What type of hair do you have, and what temperature do you choose for styling? How do you protect curls from overheating?
Also read: