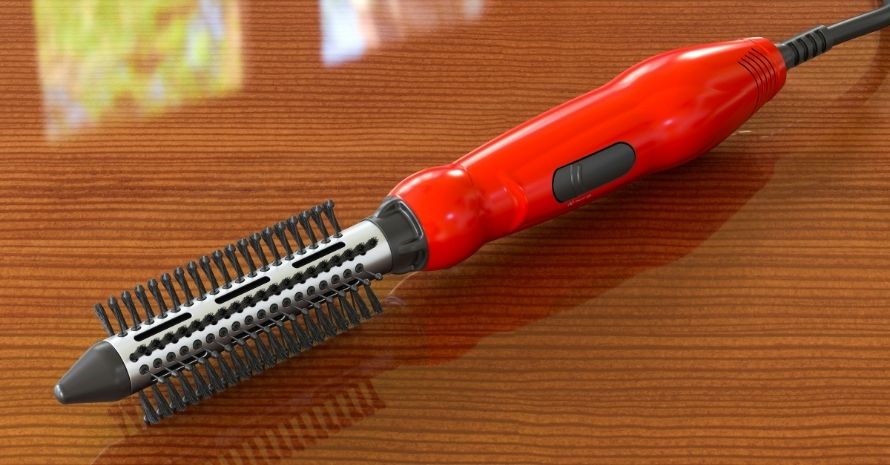 Drying and styling your hair can be quite a tedious task, especially if you have thick or long locks. As a rule, many people use two different tools for it, for example, a hairdryer and a flat iron.
Due to such a strong thermal exposure, your strands can be severely damaged. However, there is a unique device that simplifies drying and styling by combining several instruments together.
In this guide, I will tell you how to use a hot air brush, what are the features of this type of tool, and why they are good for everyday use.
Guide on Using Blow Dryer Brush
A round brush blow dryer is a versatile hair care instrument. It's easy to use and provides you with fantastic results. The principle of its operation is reminiscent of drying hair with a blowdryer and a brush, only using a blow dryer brush is much more convenient and easier. There are certain techniques and steps that should be followed to get the perfect styling.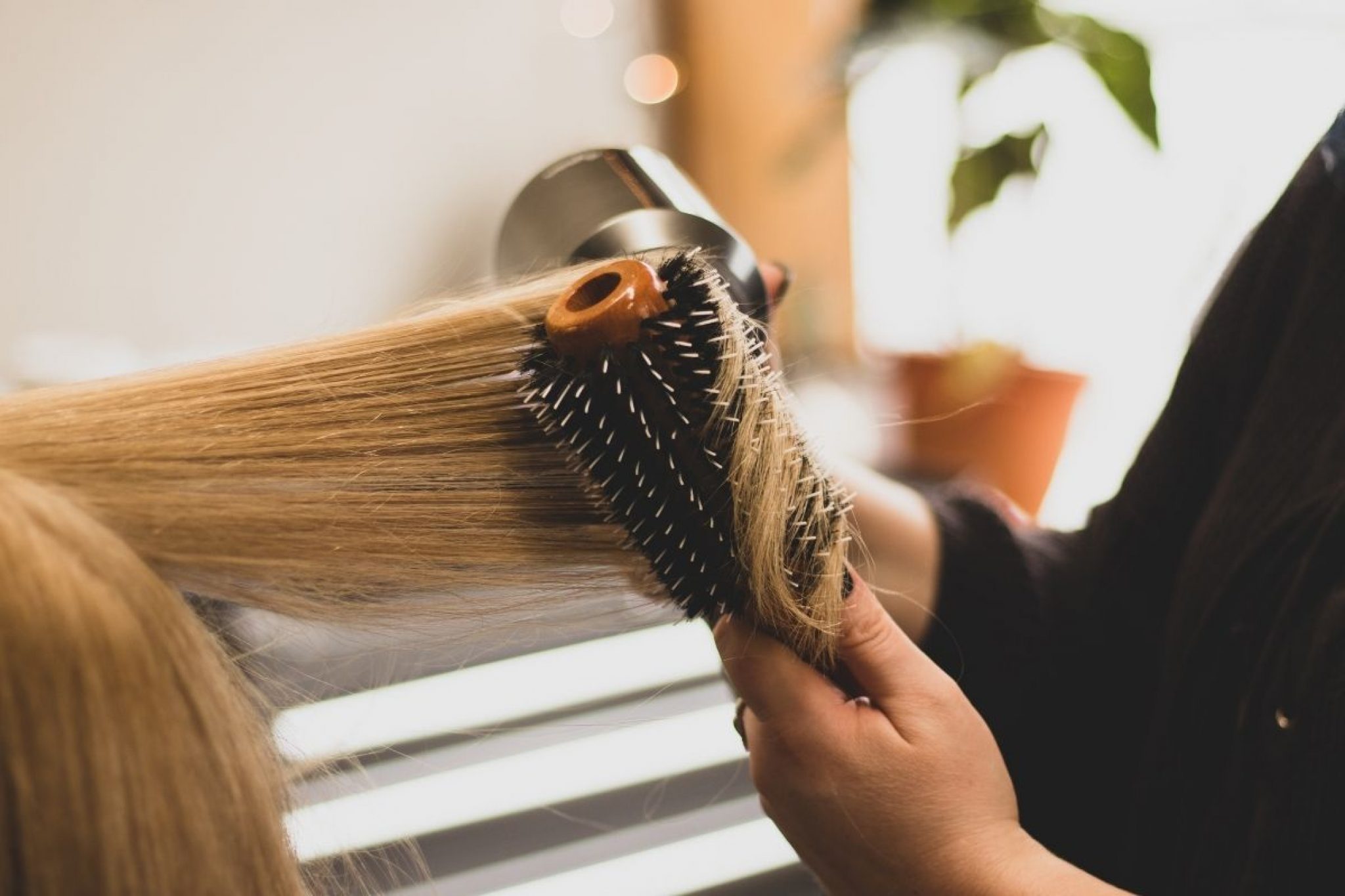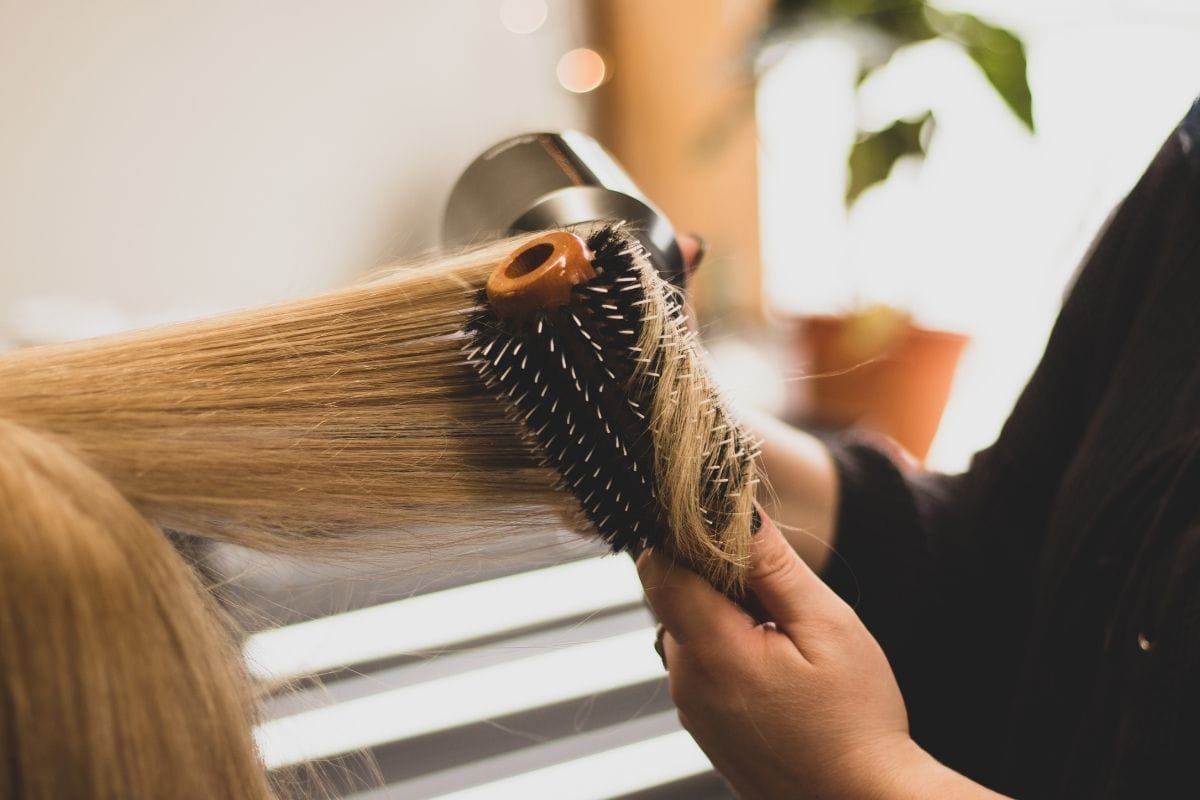 What is a Hot Air Brush?
A hot air brush is an interesting combination of a brush and a blow dryer that makes styling your hair much easier. This device looks like a round brush attached to a hairdryer with a vertical design.
Air, heated by a motor, enters the brush and evenly exits through small holes around the perimeter. Some advanced models have a rotating brush, an ionization function, and a steam humidifier.
What does a heated brush do? Buying it is a profitable investment because it can replace several devices at once. That is, with its help, you can dry locks, straighten strands, tame frizz, and smooth out unruly curls. This kind of tool is suitable for hair of different lengths, types, and textures (but not all of them).
Thanks to the ergonomic design, you can maneuver this tool with one hand. Not everyone manages to master the simultaneous use of a blowdryer and a brush.
Due to its unusual shape, this hot tool is equipped with an insufficiently powerful motor, which is not as efficient and productive as salon-grade blow dryers.
But they are great for home use. Besides, it does not heat up too much, unlike flat irons, and, therefore, does not cause such damage to your strands.
By the way, some users confuse hot air stylers with hot brushes. The latter, in their design, are more reminiscent of paddle brushes familiar to many.
Their surface is usually made of materials that conduct heat well, such as ceramics. With their help, you comb and straighten locks at the same time. Curling strands or giving root volume is quite tricky with such devices.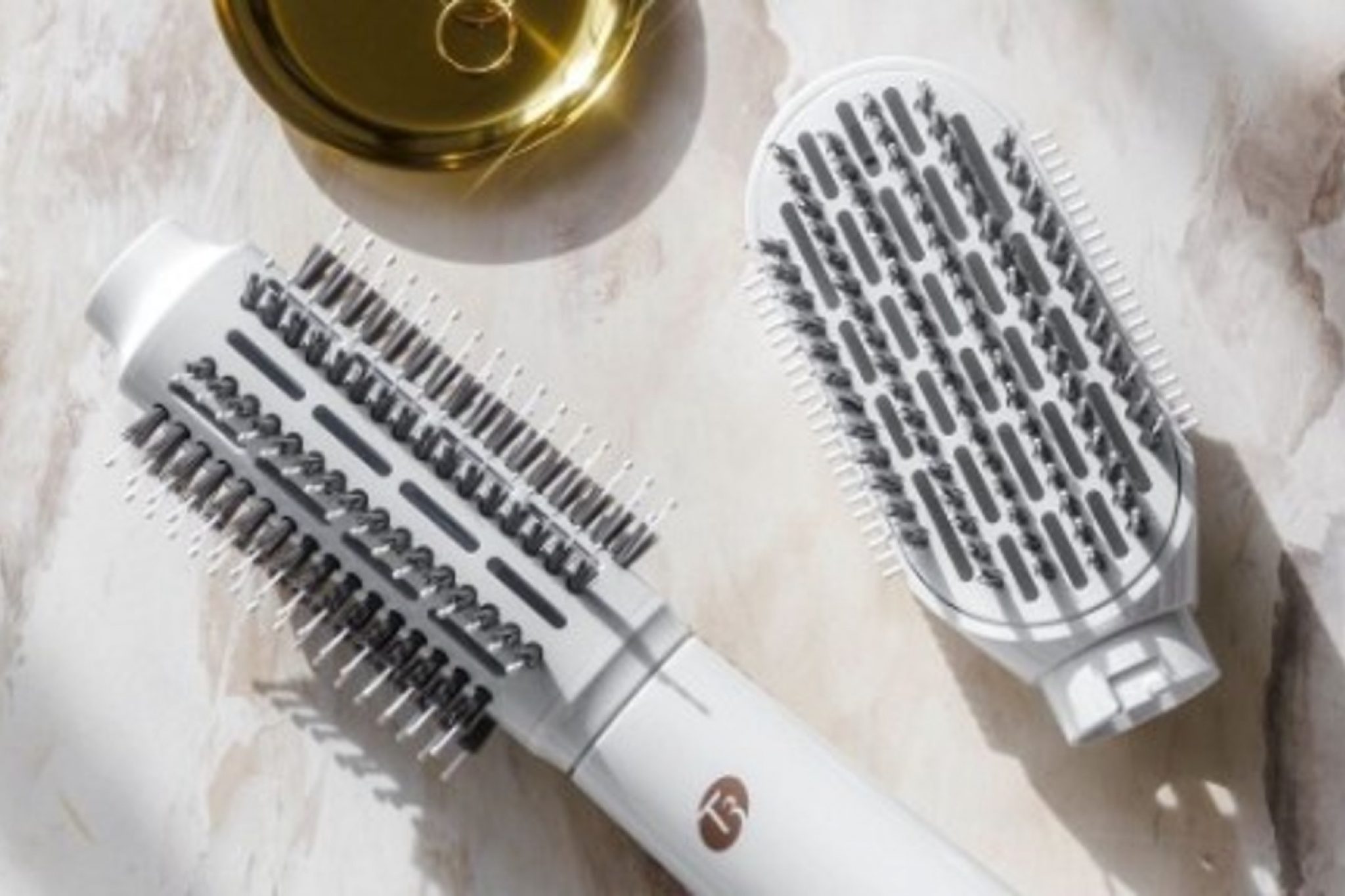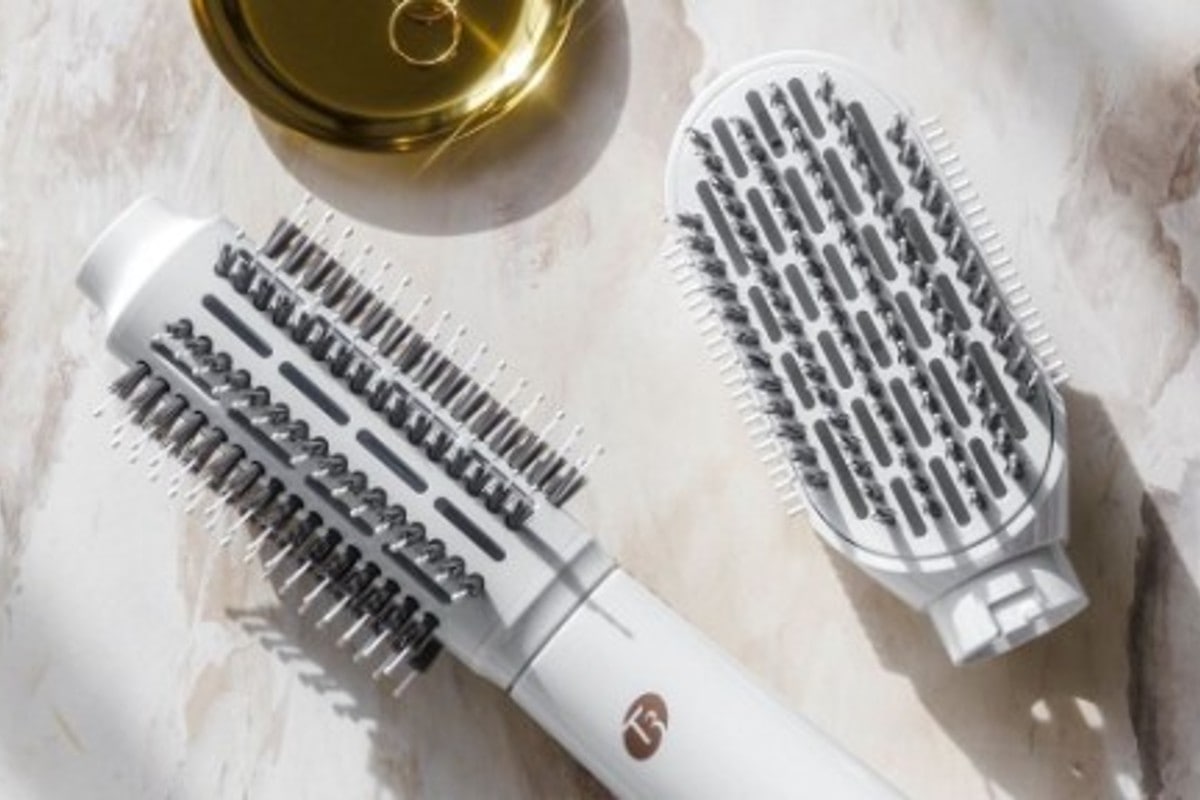 Pros and Cons of a Hot Air Brush
I find hot air stylers ideal for beginners and those who don't have the chance or desire to buy several complicated styling tools. In general, I can highlight the following advantages:
PROS:
The convenience of use. You don't need much training to get the hair you want. You can operate such instruments with one hand.
Multifunctionality. With their help, you can dry your strands, slightly curl ends, add volume to locks near roots, refresh your look, and make playful beach waves.
Suitable for travel. The design feature of hot brush stylers is such that you can disassemble devices into two parts. It is convenient while traveling when you have little free space. They also tend to weigh less than other styling tools.
Security. Such devices do not heat up too much and have a temperature regulator, so you can avoid burns to your hands and scalp.
CONS:
Low power (about 700-1200W). If you compare such devices with common and even more professional hair dryers, you'll see they are much weaker. It means that those with long or thick hair will have to spend quite a lot of time drying them completely.
Not for all hair types. Such tools might not be able to handle straightening coily hair or styling really unruly strands given their low power. If you have one of these types, you most likely cannot do without a flat iron.
In general, you can use a hot brush styler for treating most hair types and textures. It's just that for some, you will need to be patient or not set too high expectations for straightness.
How to use a hot airbrush: Step-by-step guide
Let's take a look at how to use a heated brush to create the perfect hairdo without spending too much time.
Step 1: Prepare your hair
Locks should be thoroughly washed with a shampoo suitable for your type. Dry them with a towel or let them dry naturally. You don't need to dry them thoroughly, as then they will be difficult to style, but you shouldn't treat them wet with a hot air brush either. It is ideal for styling the strands when they are slightly damp.
Comb the locks with a regular brush to detangle knots and treat them with a heat protectant. While these types of devices don't get as hot as, say, straighteners or curling irons, they can still dry out and ruin your curls. If you want the styling to last longer, you can additionally apply something to fix it, for instance, mousse or gel.
Step 2: Section hair
Even though heated brushes are easier to use than other styling tools, I still recommend that you don't skip the sectioning step. Gradual processing of locks will provide the best result.
Usually, the hair should be divided into four sections, but if you have thick hair, the number of sections can be increased. Secure each with elastic bands or hairpins so that the rest do not interfere with you when treating one part.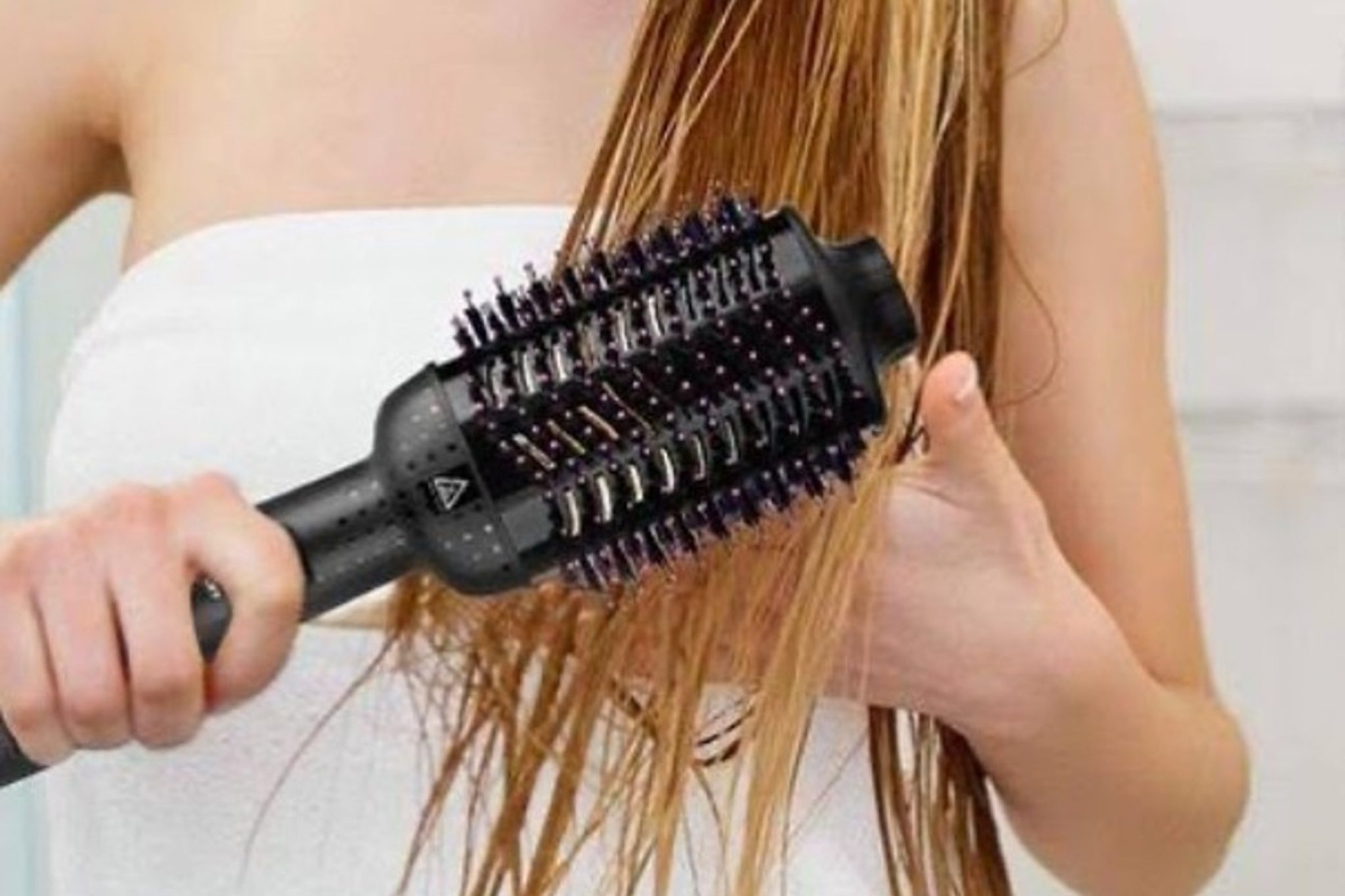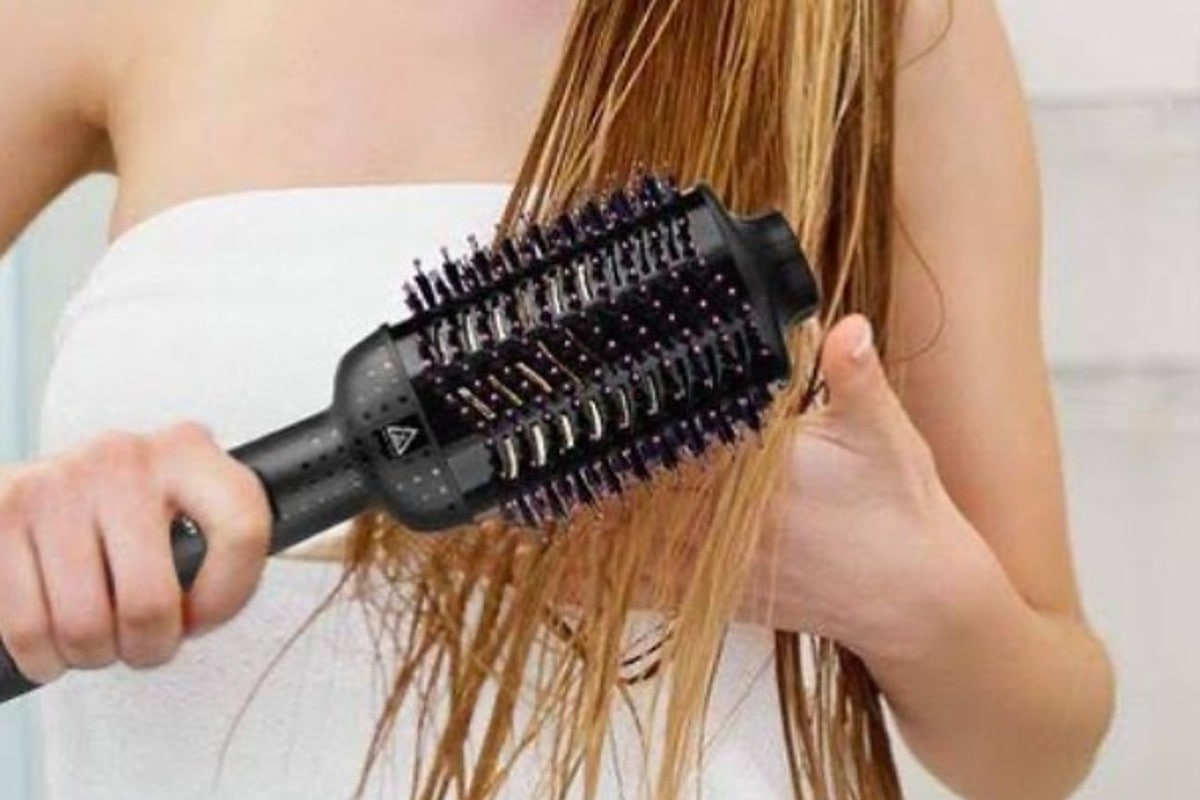 Step 3: Get your device
Turn on the tool and let it warm up to the desired temperature for a while. Choose the heating and speed mode depending on your hair type. Also, most models come with several nozzles. Choose the diameter that best suits the length of your hair. Be careful with thin, dyed, or damaged locks. Styling should begin from the occipital zone, gradually moving towards the temples.
Separate a small strand (up to 2 inches) from one of the sections and comb it out, pulling it lightly and twisting the ends over the brush. Move from the roots to the ends. You don't have to fully wrap your curls around the device as you do with a curling iron if you want to straighten your hair.
Don't stay in one place for too long so that you don't burn your hair. If you're going to curl a strand, then comb it with a hot air styler; having reached the tips, wind it on the brush to the roots and keep it in this position for a while (up to 10 seconds).
Thus, following from section to section, you should process all the hair.
Step 4: Fix the result
I recommend using a cool setting (a cold shot button) at the end of handling each strand. This way, your styling will last longer. After you finish drying your locks, apply a fixing spray with salt or a finishing serum. Such products should be used on completely dry hair and should not be washed off. It will give your hair a more polished look and extra shine.
Be careful after finishing styling. The brush top keeps warm for some time. Let it cool down, and then remove it and put it in a special case. Therefore, you protect bristles from breaking and extend the life of your device.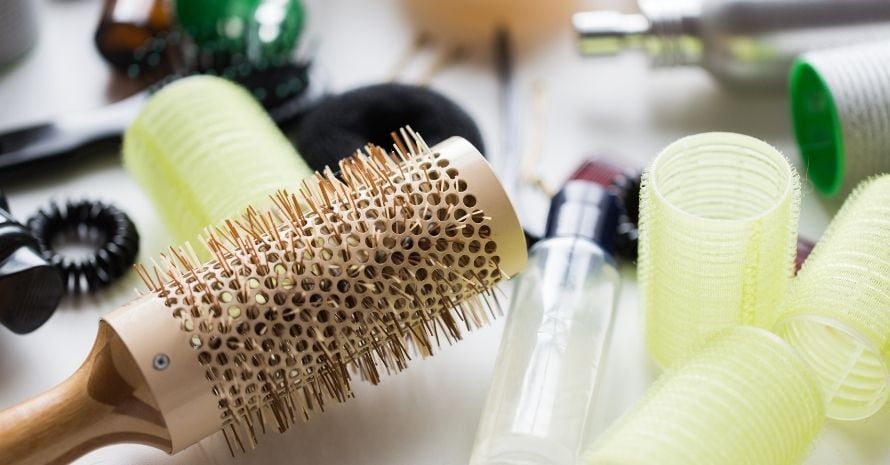 FAQ on Using Blow Dryer Brush
You will find more useful information about hairstyling with hot airbrushes in this block.
Do you use a hot brush on wet or dry hair?
Such tools are designed for styling damp locks. Do not try to dry wet strands with it, as it will damage their structure or simply burn them. If your hair is completely dry, you will not be able to achieve the desired result because locks will not be responsive.
How often can you use a hot brush?
Hot air brushes are pretty suitable for daily use, provided that you use a moderate temperature and speed mode. However, I still recommend avoiding heat styling a couple of days a week to prevent brittle and dull locks.
Are hot air brushes good for your hair?
In my opinion, they are not particularly dangerous for strands if you follow the recommendations for using hot styling tools and apply heat protectants. In general, compared with other devices, they are the safest.
How to curl hair with a hot air brush?
You should prepare your hair in the same way as for straightening. Separate a strand from one section and start combing it from the roots to tips, slightly pulling it.
When you reach the end, wind the lock on the brush and hold it for up to 10 seconds. Turn on the cool setting for a while, and then let go of the hair.
Round Brush Blow Dryer for Your Excellent Look
Styling locks with a hot airbrush is a fairly simple and enjoyable process. The main thing is to choose a suitable tool. Pay attention to the presence of several speed and temperature settings, interchangeable nozzles, additional features like ionization, and shut it down in case of overheating.
It is also important to take into account your hair type and haircut. For the rest, you will need a couple of training sessions, and you will get the perfect styling.
Please share your opinion about hot brushes in the comments. Do you use these hair styling devices?
Also read: