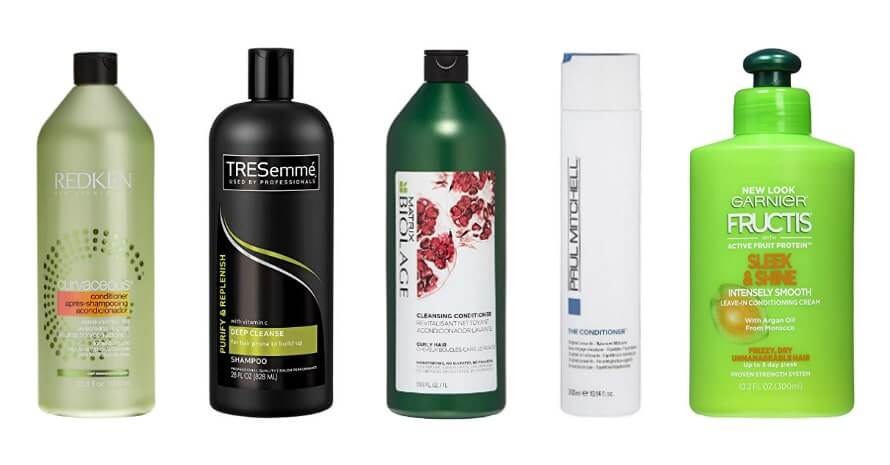 Hello there! It's Monica, editor of hairscream.com. If you're the one to have curly hair, you know how badly it needs constant moisturizing and nourishment. So, if you want your curls to stay shiny, soft, and defined, a good conditioner is a must-have for you. And I'm about to review the very best products for your beautiful curls.
Every hair type requires special treatment, and curly locks are no exception. Looking for the best drugstore shampoo and conditioner for curly hair? Want to try out a leave-in conditioner? Wonder what is the best deep conditioner for curly hair? I've got all of this covered!
Also, we're going to find out how to make a conditioner for curly hair at home. Finally, I've prepared a step-by-step guide on using a leave-in conditioner. If you haven't tried it out yet, you may want to! So, let's start with my favorite shampoos and conditioners for waves and curls.
The Very Best Conditioner for Curly Hair – My Top 15
Here are my favorite products for curly hair: shampoos, regular conditioners, and leave-in conditioners. Whether you need something for color-treated hair or daily use – you'll probably find it here.
1. Paul Mitchell The Conditioner – Best Conditioner for Curly Hair
Many years ago, this moisturizing Paul Mitchell conditioner became my staple product. It smoothes hair, eliminates static, and prevents dryness. Hawaiian awapuhi helps to balance the moisture level, and wheat-derived conditioners improve hair texture.
Not only this conditioner gets weary curls in shape but also provides a light degree of "hold". The only thing is, there are quite a lot of fakes, so beware. Other than that, it's the best leave-in conditioner for curly hair (for both men and women).
2. Dove Advanced Hair Series Quench Absolute Ultra Nourishing Conditioner
I love how soft, silky, and smooth my hair gets every time I pamper it with this Dove conditioner. It deeply moisturizes your locks, strengthens strands against breakage, and makes natural curls more defined. Also, this conditioner is really great at keeping frizz under control. It's infused with nutrients, protein, and buriti oil which works to detangle your curls and lock in moisture.
3. John Frieda Frizz Ease Dream Curls Conditioner
Paired with the Frizz Ease Smooth Start hydrating shampoo, this conditioner will hydrate, soften, and define your precious curls. Also, it's a great product for eliminating frizz and flyaways. With this John Frieda conditioner, your curls will be soft, shiny, and easy-to-manage. It doesn't weigh hair down, and it can even help with itching.
4. OGX Quenching Plus Coconut Curls Conditioner
This OGX conditioner for curly hair is infused with coconut oil, citrus oil, and sweet honey that work in a perfect sync to create shiny and bouncy curls. This product is specially formulated for curly, wavy, kinky or coarse locks. Its formula nourishes each and every strand, controls frizz, and boosts your curls.
5. Pantene Pro-V Curl Perfection Conditioner – Best Shampoo and Conditioner for Curly Hair and Frizzy Hair
This Pantene conditioner for curly hair moisturizes, nourishes, and defines naturally curly locks. Also, it contains the Frizz Calming Complex to seal and smooth the cuticle, taming the frizz. The product doesn't weigh down hair – that's why I believe this is the best conditioner for fine curly hair. To enhance the results, use it with the Pantene Pro-V Curl Perfection shampoo.
6. Redken Curvaceous Conditioner Leave in/Rinse Out – Best Leave-In Conditioner for Fine Curly Hair
With this product, you have two options – to leave it in or to rinse it out. In the first case, you will get the extra-detangling effect and more manageable hair. If you choose to rinse out the conditioner, your hair will get a daily dose of moisture and nourishment. Either way, this conditioner will leave you with soft, voluminous, and defined curls or waves.
7. Tigi Catwalk Curls Rock Curly Hair Shampoo and Conditioner Duo
Use this shampoo and conditioner set to define your beautiful curls, detangle them, and reduce frizz. It's designed for normal to dry hair, making it shinier, softer, and thicker. To me, the shampoo is just amazing, but the conditioner isn't that moisturizing. On the bright side, it's safe for color-treated hair.
8. Cantu Argan Oil Leave-In Conditioning Repair Cream – Best Leave-In Conditioner for Curly Hair
Infused with argan oil, this Cantu leave-in conditioner for curly hair protects it from damage, repairs split ends, and prevents breakage. Also, it encourages hair growth and elasticity, thickening thin, fine tresses. This conditioner is formulated for dry, coarse, over-heated or over-styled hair. It will leave you with moisturized, soft, and manageable curls that are full of life.
9. TRESemmé Flawless Curls Curl Hydration Conditioner – Best Cheap Conditioner for Curly Hair
There are some assets among low-priced hair products, and this TRESemmé conditioner for curly hair is one of them. It provides optimal hydration even to the driest areas, helps to tame frizz, and detangles your precious tresses. Enriched with vitamin B1, this conditioner is gentle enough for everyday use. It doesn't weigh d hair, leaving it soft and manageable. For better results, use it with the TRESemmé Flawless Curls shampoo.
10. BIOLAGE Cleansing Conditioner For Curly Hair
This BIOLAGE cleansing conditioner cleans and smoothes your tresses without stripping them of moisture. It's formulated with pomegranate that defines curls, keeping them bouncy and texturized. This product is suitable for color-treated hair, and it's gentle enough for daily use. However, I recommend to alternate it with your regular shampoo and conditioner to avoid dryness and any other adverse effects.
11. Garnier Fructis Sleek & Shine Intensely Smooth Leave-In Conditioning Cream
This conditioner is designed to treat frizzy, dry or unmanageable locks. It's a part of the Fructis Sleek & Shine system that promises sleek look for up to 3 days if you use the shampoo, the conditioner, and the leave-in cream altogether. These products contain argan oil from Morocco that smoothes each strand and controls frizz.
12. L'Oreal Paris Extraordinary Oil Curls Shampoo and Conditioner Set
These shampoo and conditioner for curly hair promise to give you nourished and defined curls in just one wash. They do the trick indeed – you get soft, bouncy, and frizz-free tresses that are easy to brush. The products seem to be okay for color-treated hair, but you may want to use something specific if you dye your locks.
13. Best Leave-In Conditioner for Natural Curly Hair – Shea Moisture Strengthen & Restore Leave-In Conditioner
This leave-in conditioner contains plenty of beneficial ingredients. Jamaican black castor oil nourishes dry, damaged hair, when raw shea butter helps to moisturize and smooth your locks. This product is suitable for natural, chemically-processed or heat-styled hair. It will give you soft, tangle-free, and frizz-free tresses at a reasonable price.

14. Herbal Essences Totally Twisted Curl Conditioner – Best Shampoo and Conditioner for Curly Hair That Is Prone to Frizz
Infused with wild berry essences, this Herbal Essences conditioner for curly hair keeps the humidity under control and eliminates frizz without weighing hair down. Its serum-infused formula provides moisture and softness to your precious locks. Curls are more defined, silky, soft, and manageable. To get better results, pair this conditioner with the Totally Twisted shampoo and the Curl Scrunching gel from the same product line.
15. Best Natural Conditioner for Curly Hair – EO Essentials All Natural Conditioner Rosemary + Mint
This EO conditioner for curly hair contains organic coconut oil, organic aloe vera leaf, organic chamomile extract, and more. All the ingredients work together to give you soft, silky, and tangle-free curls. I particularly like that minty scent and the tingling sensation when I apply the conditioner.
How to Use a Leave-In Conditioner for Curly Hair?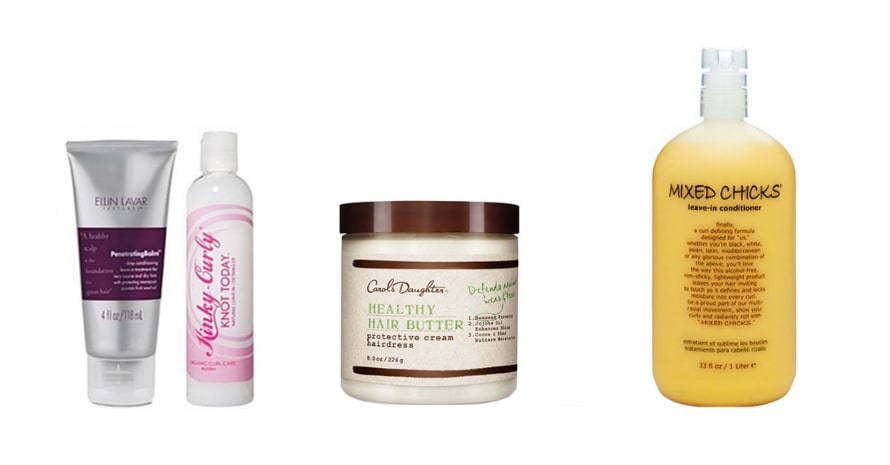 As the name implies, you don't have to rinse off the leave-in conditioner after applying. Why, you ask? Because it keeps providing benefits to your hair throughout the day. Not only does the leave-in conditioner conditions your curls – but it also moisturizes, detangles, and smoothes them. Some products can even prepare your hair for heat-styling, but I recommend to use heat protection anyway.
How exactly to use a leave-in conditioner? Here is a step-by-step guide:
Apply a leave-in conditioner on damp or semi-dry hair, soon after you took a shower.
First, towel dry your curls.
Squeeze a small amount of the product on your palms and rub between your hands to warm it up.
If you're using this particular leave-in conditioner for the first time, start with really small amounts, especially if you have fine hair. Otherwise, you may get stiff and coated curls instead of smooth and soft ones.
Apply the product to the hair ends, slowly working your way up. You don't want to place any of the leave-in conditioner on your scalp or your roots – this may cause them to feel and look greasy.
Gently detangle your hair and distribute the product, using a wide tooth comb.
Blow dry, air dry or style your curls as usual.
How to Make a Homemade Conditioner for Curly Hair?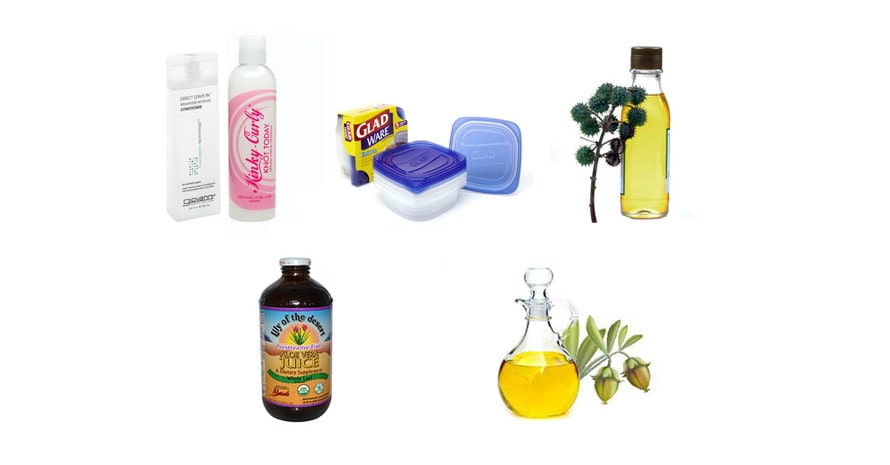 Using DIY conditioners is a great solution for those who don't want to purchase hair products with harsh chemicals like sulfates, parabens, and so on. If you want to be 100% sure that your conditioner doesn't contain anything mysterious and harmful, here are some interesting recipes. You probably already have some ingredients in your fridge.
For example, take ¼ cup of mayonnaise, ¼ cup of yogurt, and one egg white. Whisk all these ingredients together to create a thick paste. Apply it all over your hair and put on a shower cap. Wait for 30 minutes, and then use a mild shampoo to wash this mix off. Why is this helpful? Mayonnaise will eliminate frizz and make your curls more defined. Egg white contains lutein that adds shine when yogurt is a great product for moisturizing your hair.
Every ingredient in homemade conditioner should be beneficial for your hair, so choose the recipe that works for you. Make sure that you're not allergic to any ingredients you use to make a DIY conditioner. And be careful when applying the product.
Homemade conditioners with essential oils aren't tear-free, so protect your eyes. If you're pregnant or suffer from epilepsy, avoid using bay-laurel, lemon, and rosemary essential oils because they can trigger contractions or seizures. Lemon oil can also cause photosensitivity.
Conditioner for Curly Hair: What Have We Learned About It?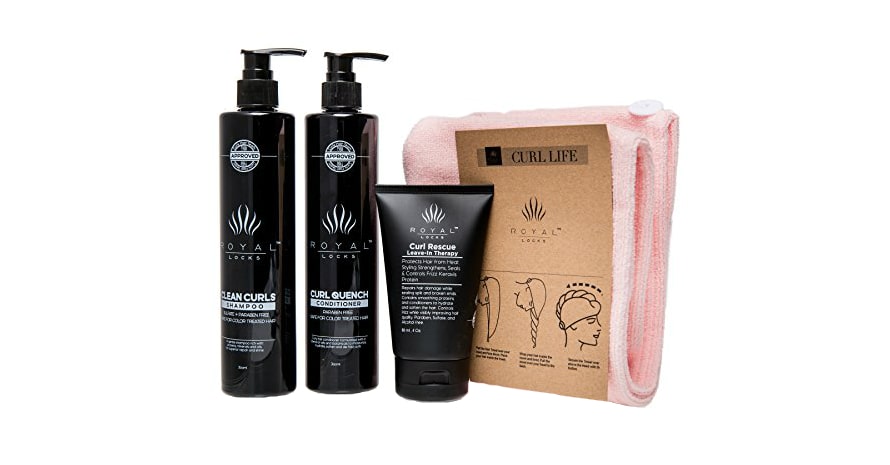 Well, now you have as many as 15 great hair products to choose from. They're very different in terms of price, ingredients, and results. Be it the deep conditioner for curly hair, the one with a light formula or the leave-in conditioner – I'm sure you will find the perfect product that will give you those luxurious soft curls.
Who knows – maybe your curly hair will benefit from homemade conditioners? They can be very effective if you mix the right ingredients. Or, you may want to try leave-in conditioners that help to smooth, detangle, and protect your tresses from heat-styling. You can also use them as an addition to styling creams or mousses that will provide extra moisture throughout the day.
Ladies, which conditioner for curls and waves works best for you? Have you ever used homemade conditioners? What is the best deep conditioner for curly hair, in your opinion? Let me know in the comment section below!
Last update on 2022-12-11 / Affiliate links / Images from Amazon Product Advertising API