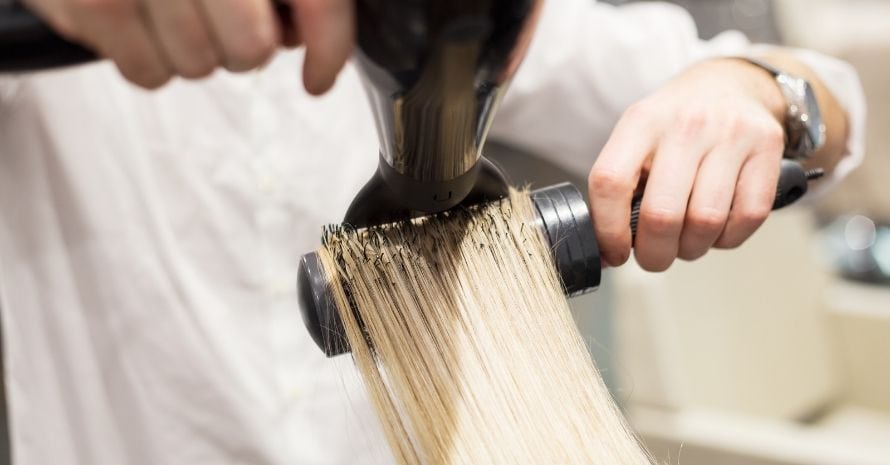 A layered haircut is a great way to show off your mane. There's an important prerequisite, though: you need to learn how to blow dry layered hair yourself unless you're going to have it done by a professional in your daily life.
Do it the wrong way, and you'll end up with flat hair or way too much frizz. Stick around to find out how to blow dry layered hair for success. Helpful tips for protecting your locks are included!
Layered Hair Blowout Guide
The exact procedure might differ depending on your hair length, i.e. the answer to how to blow dry long layered hair is different from that for short layers.
Generally, it's advisable to section your hair based on the layers, divide it into two halves, right and left, and blow dry each section against a round brush.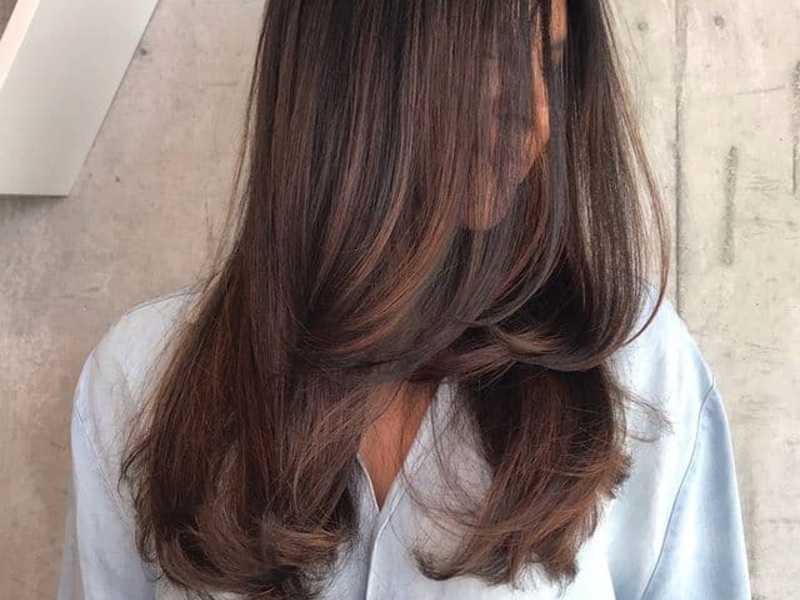 Blowing out choppy hair
The easiest way to blow dry a layered hairstyle is to do it in sections, layer by layer, from the lowest tiers to the top. This works best after a bit of toweling. Be gentle though.
Pre-drying is fine when you need to blow dry shoulder-length layered hair; for longer manes, however, it can lead to applying hot air to strands that are already dry. This causes nothing but heat damage.
Another recommendation is to not overdo it in terms of heat. Use the minimum effective temperature to avoid heat damage to your locks. When using a styling brush, apply cold air towards the end of the session to prevent your hair from losing shape.
This is the general direction; check out the step-by-step procedure for more details on how to blow dry your layered haircut.
Prerequisites
Whether you're looking for how to blow dry long layered hair or how to blow dry medium layered hair, it's essential that you take precautions to prevent damage to your locks.
One way in which you can do it is by using a quality heat protectant. For those who prefer natural solutions, argan oil can be a godsend. Try applying it to damp hair to lock in the moisture and prevent annoying flyaways. This is especially true for curly hair.
You'll also need a quality blow-dryer that lets you adjust the heat level based on your hair type. As a rule of thumb, coarse, thick hair needs higher temperatures than fine locks.
Make sure your hair is freshly shampooed and conditioned when you start blow-drying it. To make it more manageable, comb it with a detangler brush. A root booster might give your hair some extra volume, too. Towel those locks just a little bit and proceed to blow them out as described below.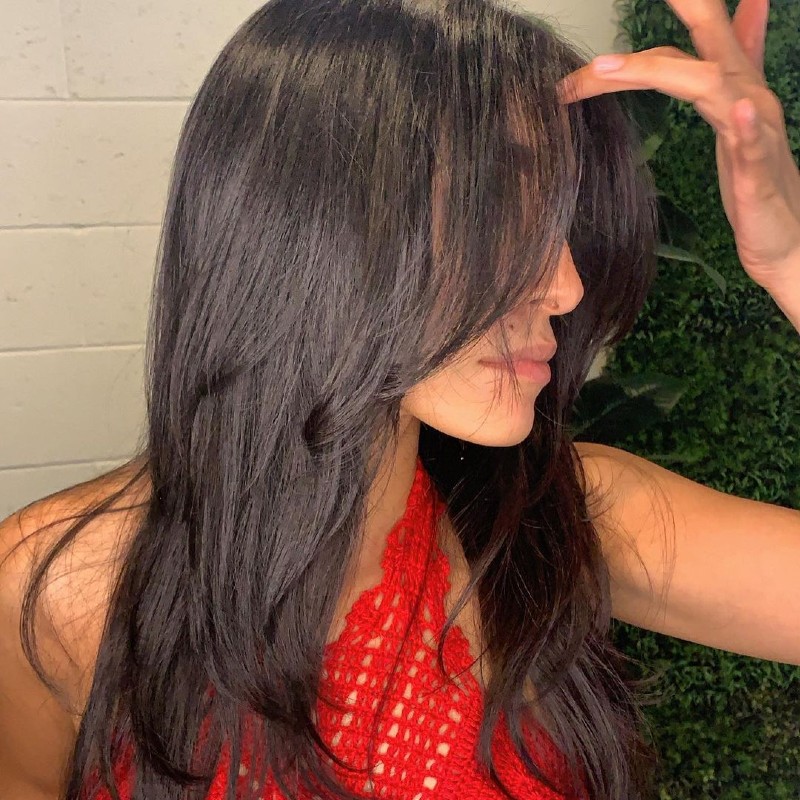 Step-by-step procedure
Here's what you need to do now that you've got everything ready for a really pretty layered hairstyle.
Divide all of your hair into sections, separating different layers. Consider also dividing it into left and right if it's long or exceptionally thick. Make sure you don't make the sections big beyond manageable as this would defeat the purpose. Use hair clips to hold the sections.
Apply the heat protectant you're using to the lowest sections and dry them with a round brush.
Also, consider using a volumizing spray if you need extra volume.
Remember to flick the brush out at the end of the strand for a natural look.
Proceed to dry the next sections. Be patient and avoid rushing the process with high, damaging temperatures.
Use a few spritzes of hairspray to fix the style when done.
FAQ on Blow-Drying Layered Hair
Here's a selection of questions that people often ask when it comes to blow-drying a tiered hairstyle. I'm only going to answer them in a nutshell, though, so be sure to post any remaining questions in the comments.
How do you blow-dry short layered hair for volume?
A lot of people prefer to simply blow dry short layered hair with a round brush to ensure maximum volume. Of course, the brush should be smaller than average so it can fit in between shorter strands.
You'll also need to section your hair and blow-dry it starting from the lowest tier, which is probably a few inches above the shoulders. If it's really short, use your fingers to comb through it. Then use the brush to blow dry the upper layers as well.
Additionally, using a volumizing spray on random strands and twisting those can really boost hair volume. Try this if you have trouble preventing your locks from going limp.
How do I stop layers flicking out?
I know a lot of people who'll use all kinds of styling tricks to make their ends flip out. If that's now what you're looking for, you can use a flat iron to direct them towards your face.
This creates a more sculptured and refined look that you can lock in with some hairspray. Alternatively, make sure you're twisting the brush towards your face and not away from it when drying the final segment.
Why does layered hair flip out?
It's natural for thick hair to curl out at the ends if you have a layered cut. Depending on the shape of your head, this might be fixed with an undercut or skilled texturizing. Lack of moisture is another possible culprit, so make sure you hydrate your hair well.
It's All About Structure
Blow-drying layered hair is very easy as long as you have enough patience.
Remember to divide your mane into easy-to-manage sections, go bottom to top with the blow-drier and a simple round brush, and you'll get a stunning result. Oh, and don't forget some natural heat protectant oil ⁠⁠⁠— the gloss is sure to turn heads.
What's your biggest problem when blow-drying your hair? Share your pain and tricks in the comments!
Related Post: